Steve Jobs Tribute Typographic Poster Designed by Oliver Gareis
This Steve Jobs Tribute Typographic Poster has to be one of the best graphic design tributes I've seen in a while. Oliver Gareis has done an outstanding job of mixing and matching a whole bunch of typographic styles, into something really rather elegant and stylish.
In basic type theory (using more than a few font styles in one layout etc) it should be a mess, but it just seems to work so well.
It might not be to everyones taste, but I love it.
You must go over to Oliver's Behance profile: Steve Jobs Famous Quote Typography to view the original project, and to also watch a time lapse video of the posters development.
Oliver explains how this came to be, and how long it took:
About one year ago I started this project, when the agency where I work full time decided that they want to pimp their office.

We brainstormed on what to do, and finally decided to write a quote on the wall of someone who is an inspiration to all of us, namely Steve Jobs.

So I sat down, took some time of reconsidering and picked a truly inspiring quote of him. First, I started drawing everything on paper.

Secondly, I scanned everything and assembled the four A4 sized papers into one piece with Illustrator.

It was a lot of hard work to create this illustration but it was definitely worth it. After I finished the illustration I drew the piece on our office wall.

It took me about 20 days spread over 4 month to finish this drawing. I would really appreciate it if you can take a look on the time lapse video to see my work."

Download Free Fonts and Specimens of Digital Typefaces by The Pyte Foundry
Where can I download free fonts and typefaces? Well, The Pyte Foundry is an interesting, and useful, typographic resource to add to your collection if you like collecting free fonts and typefaces.
You'll no doubt notice that they use 'alternative' spellings on their website, such as: Pyte for Type, Gidital Typefaces for Gigital Typefaces, Fount for Font, Pytographic for Typographic… etc.
Each consecutive Monday, Mr Ellmer Stefan will release a new font on The Pyte Foundry website, which will be provided for download free-of-charge for a limited time of 7 days, and may be used under the terms stated in their End User License Agreement (PDF).
As you can see from the screenshots, each previous font shows when it was made available, but after 7 days the download link is deactivated.
As of writing this post; No. 28 'Overdose' is the current free font available for download.
This website was found in a retweet by @TypeCache:
Release 28 | 52

Go on gulping;
0% fat in tha face.

❝ OVERDOSE ❞https://t.co/ZZ8uJwe39b pic.twitter.com/UUDqt0mrdl

— The Pyte Foundry (@thepytefoundry) July 11, 2016
The Best of Everything for your Pytographic Needs
Quickly going back to their alternative approach to spelling, their sign-off on the About page (below) made me smirk: Alas, enjoy! 
The Pyte Foundry: During the course of the year 2016 Ellmer Stefan will release a new Fount of Display Type on this website every consecutive Monday. Each Fount is provided for download free-of-charge for a limited time of 7 days and may be used under the terms stated in theEnd User License Agreement (PDF).

Paying tribute

to the typographic diversity of the 19th century, this project's aim is not historical accuracy — none of the typefaces are strict revivals of specific typefaces produced in the Victorian era. It is rather a "revival in spirit" indulging into stylistic manifoldness and idiosyncratic hyperbolism.

The digital Founts are generated using a component-based system that globally applies changes made to independently adjustable letter parts, such as stems or serifs.


This approach mirrors the production methods envisioned for the making of wood types around 1880: in "American Wood Type 1818–1900" historian Rob Roy Kelly refers to a series of inventions byWilliam H. Page using interchangeable modules in the creation of wood type letters enabling the rapid manufacturing of new styles.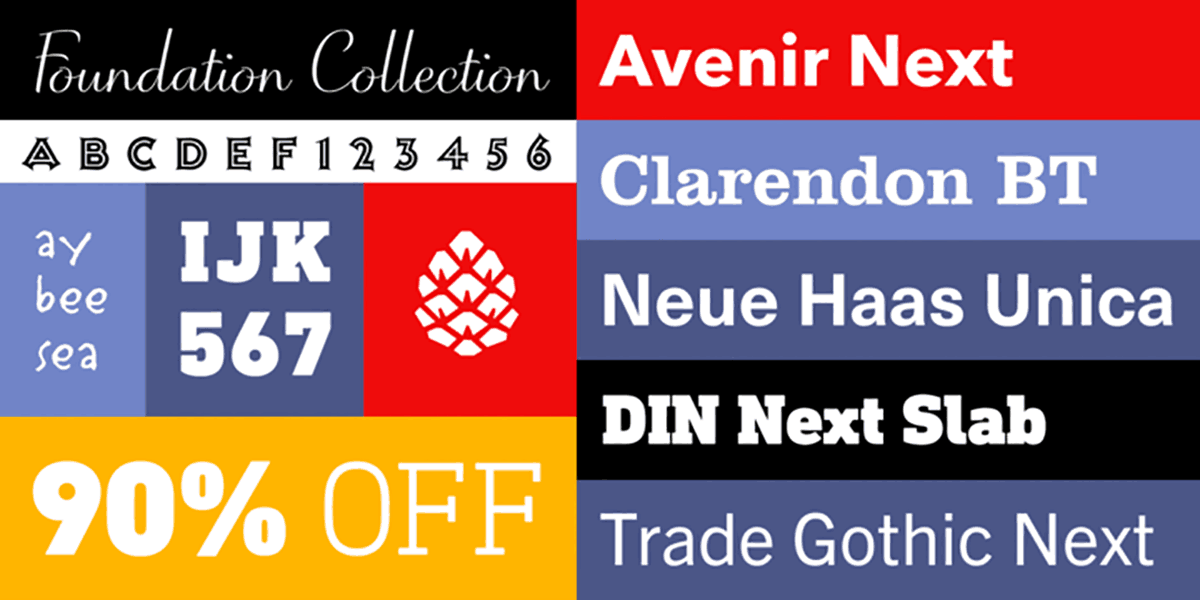 The Foundation Collection of 75 Fonts from Monotype for £33
Fonts from Monotype: Are you a budding new graphic designer, or even a more seasoned designer? Looking for some solid and dependable fonts from which to build you typeface collection?
If yes, then this amazing limited time offer of fonts from Monotype ought not to be missed.
For just £33, instead of £330, you'll get a heap of 75 well known fonts to solidify your type library, including but not limited to: Avenir Next, Clarendon BT, Neue Haas Unica, DID Next Slab, Trade Gothic Next, Stemple Garamond and Unit Slab OT etc.
I really would recommend buying these fonts from Monotype if you're looking to some serious graphic designing, as a lot of these will certainly come in useful.
Good graphic design isn't just about using the latest new font; it's about using the font that is best for the job. In many cases: these established fonts are used to good effect, and they'll see you good for years to come.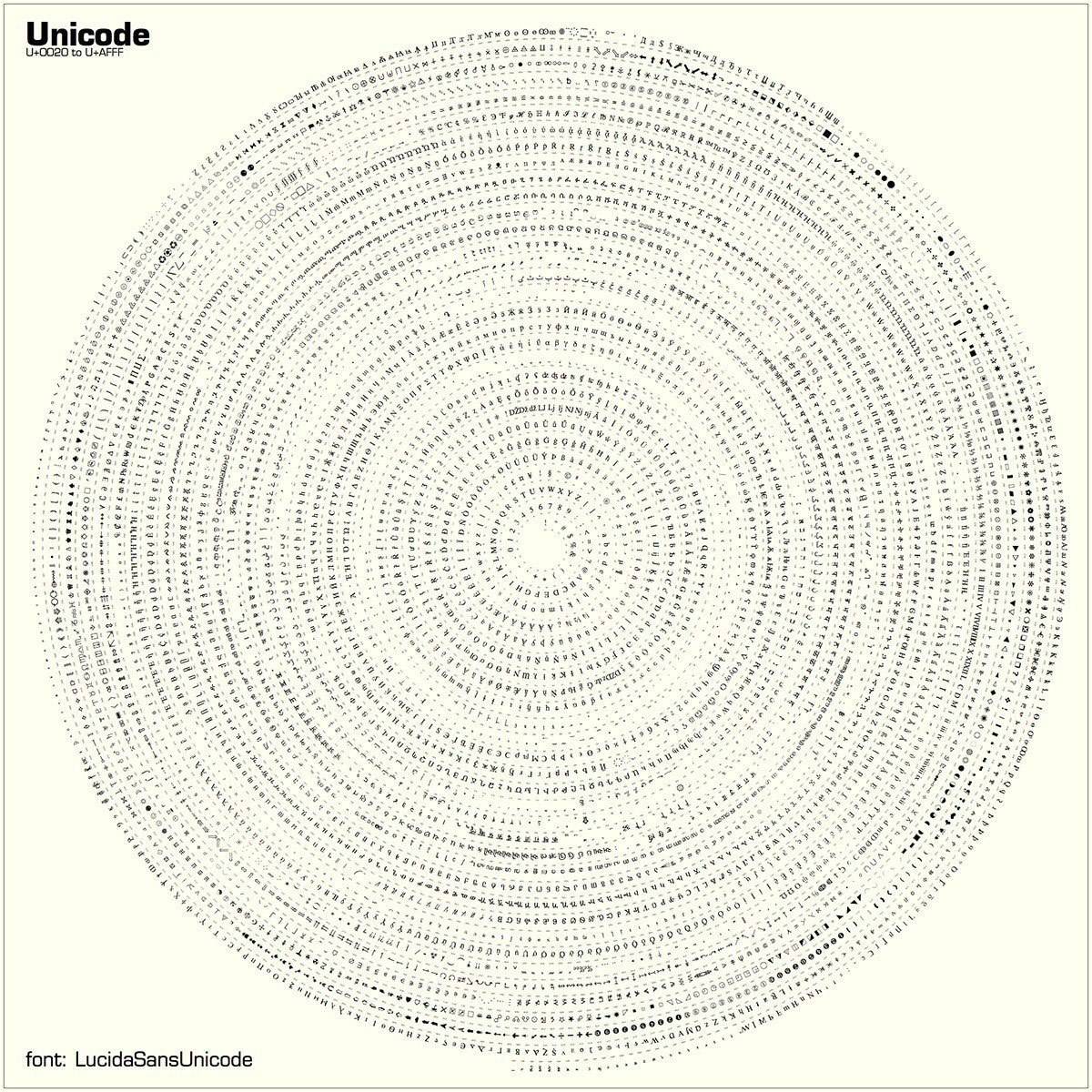 Unicode (U0020 to U+AFF) in a Spiral Typographic Poster
This Unicode Spiral Typographic Poster is just IMMENSE in every sense of the word. The original poster (above) measures in around the A3 size, and can be downloaded via this Dropbox link.
The 'full' version below also contains all the Hangul etc glyph's, and the poster measures nearly 1 metre square, with each glyph measuring in at 6 points (2.116666667mm).
You can also download this monster version at this Dropbox link.
Some type of patience must of been needed to put this typographic design together not to mention some half decent computing power. Even on my Apple Pro tower, the PDF of 'full version' took some time to redraw on screen, each glyph drawing itself radiating out from the centre. That would make a fun GIF!
I found this epic work of art: Unicode in a Spiral, over in the Typography section of Reddit, and I think it's worth you going over and leaving a comment for the graphic designer who created it,  Reddit User Cormullion
FontReach: scans top million sites to show font usage across the web
Whilst trawling the web last night, I came across this amazing font related website, called: FontReach, which 'simply' scans the top million websites to show how fonts are used across the internet.

Website Design and developed by Jesse Chase and Jason Chen, who deserve epic Kudos for a fantastic idea well implemented.
I initially tweeted it, and quickly saw how many times it had been liked and RT'd, which is a good indicator of how popular it could be.
FontReach scans the top million sites to show font usage across the web. https://t.co/uBM5yKK0Sm

— Graham 'Logo' Smith (@thelogosmith) November 25, 2015
FontReach is a gorgeously designed website, not to mention really quite interesting, AND useful, to play around with. It actually does provide good insight into how popular and widespread, or not, certain fonts are.
As a web designer, looking to decide which fonts to use for a website design, FontReach could be a pretty useful tool. Being able to consider a more varied choice of web fonts, not to mention being provided with names of other fonts you might have known about before.
I did a few basic font searches, and the top results are not really all that surprising, with Arial (below) coming in ranked number 1. What I like is seeing how the many variations of a certain font are also used, so you get the whole picture based on a certain type family, rather than just the main 'parent' name.
I also did a quick search for Helvetica (ranked 3rd), Times (ranked 23rd), and Gotham (ranked 55th) and Comic Sans (ranked 84th). Shouldn't be surprised, or shocked, to see how often Comic Sans has been used as a font in a website design, but I still am.

The Typography A to Z of Broadway by Hopes & Fears
The Typography A to Z of Broadway is quite a remarkable 'post'—to call it a blog post is really quite a disservice, as it's more of a legit magazine article; just look at the credits at the end of this post—that takes an in-depth look at the astonishing styles and history of typography that can be found in and around Broadway.
As Ksenya Samarskaya explains: "Starting out at Broadway and W 181st St, the team, together with typography expert Ksenya Samarskaya, traveled by bicycle down Broadway to Bowling Green on the lookout for outstanding lettering, documenting around 200 samples. We then worked to identify and classify each specimen. With Samarskaya's help, we narrowed our choices to 26 images, focusing on exhibiting as diverse a range of type category, classification and method of production as possible, while showcasing a distinct letter or digit for each in the alphabet. While the vast majority of samples we found are one-off designs, we also identified similar or influential typefaces."
I've counted 26 examples: each instance (the right hand side) of the Broadway typography has been recreated so one can clearly see the style of typography used. This is fascinating stuff, and even more so if you are within travelling distance of Broadway.
I'd certainly want to go round and check these places myself, so The Typography A to Z of Broadway almost becomes a City Guide of Typography, now there's an idea…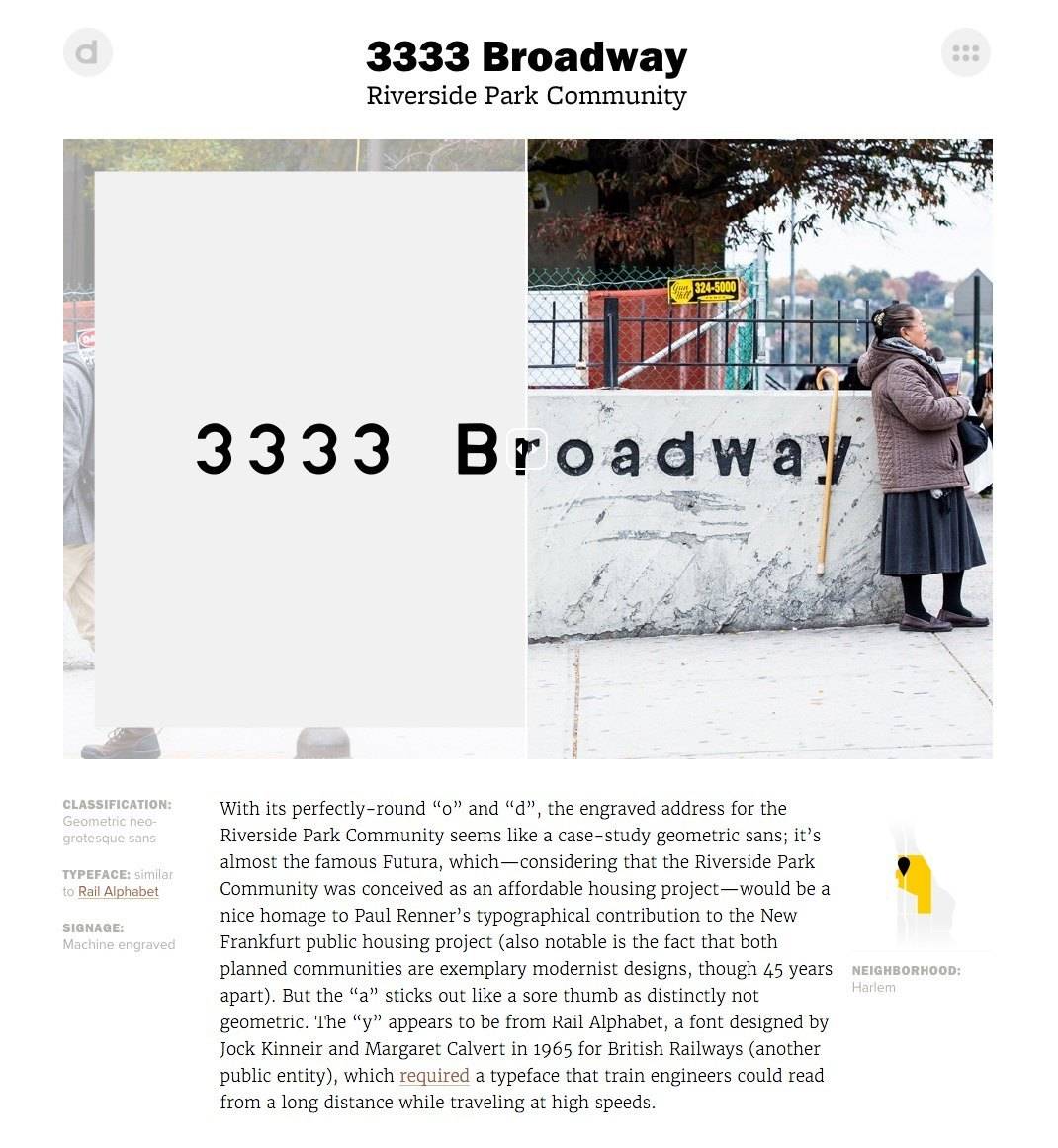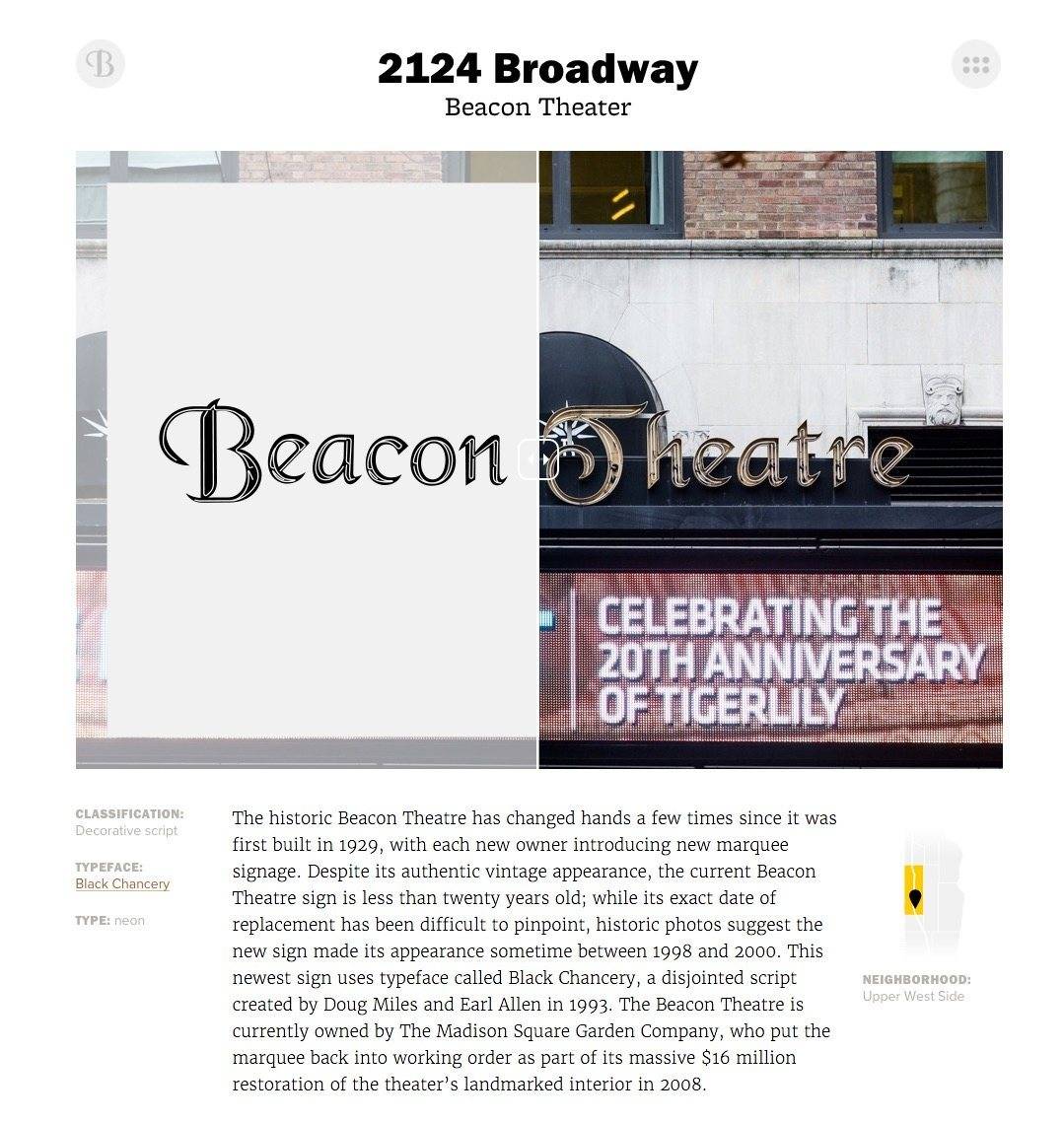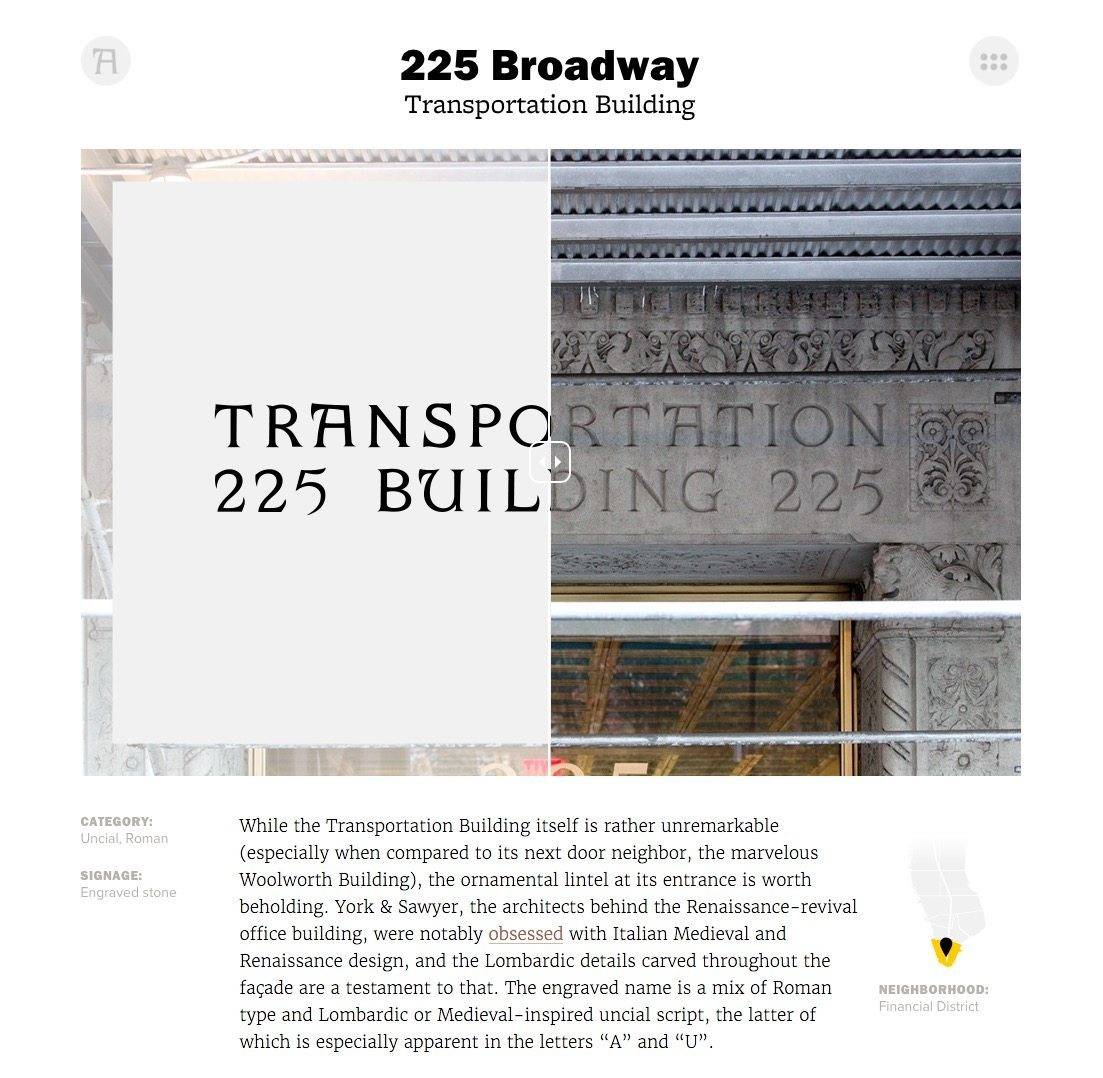 The Typography A to Z of Broadway by Hopes & Fears
Hopes & Fears: A to Z Typography of Broadway "Broadway is easily America's most famous thoroughfare. Starting in lower Manhattan at Bowling Green and running the entire length of the island, it strings together some nine to fifteen neighborhoods—depending on who you ask—before bleeding over into the Bronx, serving as a cross-sectional study of the City's diversity in ethnicity, utility and design. As the Main Street of Manhattan, Broadway exhibits a catalogue of lettering—from neon lights to mom-and-pop shop signs, from theater marquees to building names. Join Hopes&Fears as we tour the typography of Broadway.
Credits
Author: Gabriella Garcia Expert: Ksenya Samarskaya Graphic Design: Sergii Rodionov Photography: Lia Bekyan Developer: Oleg Mokhniuk
Free Font Download: Bernier Vintage Font Designed by Ryan Pyae
Finding some nice free fonts for download on Behance at the moment. Here's a condensed vintage style font (upper-case only) designed by Ryan Pyae.
Although only upper-case, Bernier does comes in 3 different styles: Regular, Distressed and Shade.
Ryan says Bernier is perfect for vintage style designs such as badges, emblems, old school style typography and of course, vintage logo designs.
Download Bernier Vintage Free Font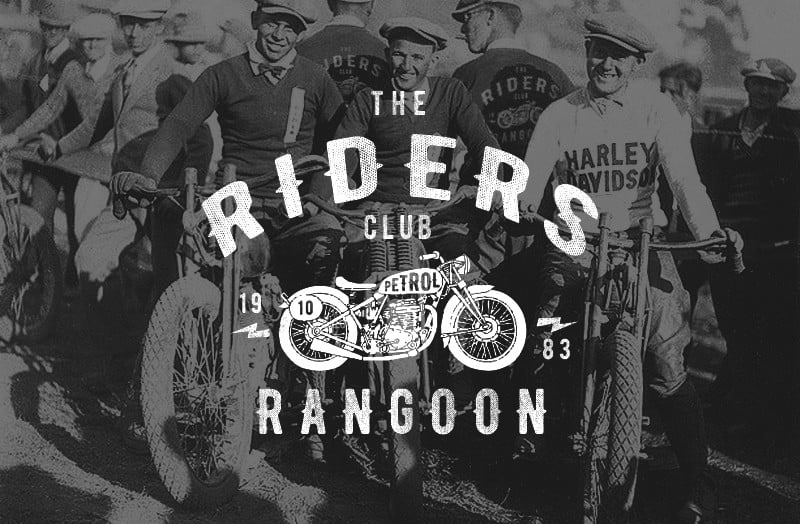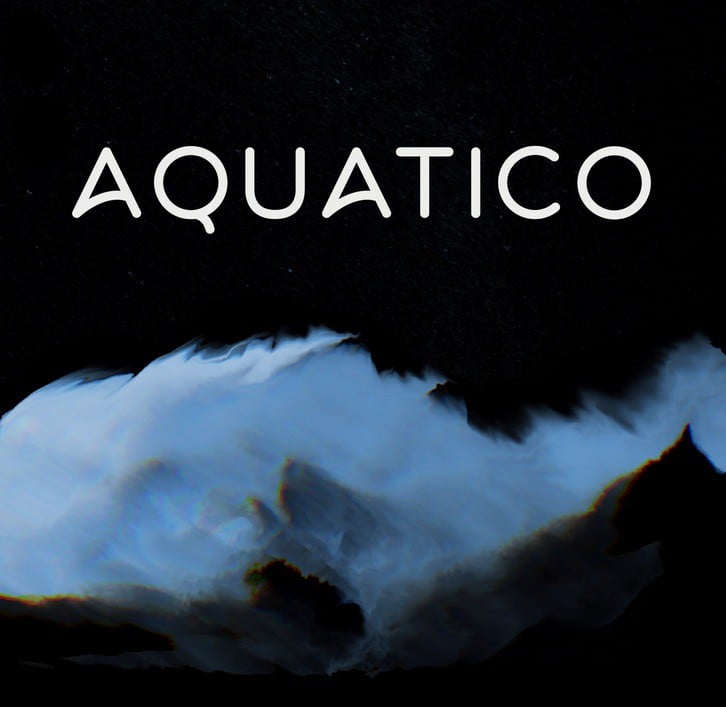 Aquatico Font - Free Typeface Designed by Andrew Herndon
Aquatico is a gorgeously clean and smooth free font, designed by Andrew Herndon.
It has hallmarks of smooth rounded geometric fonts, such as Ultima and Bryant, VAG Rounded for example, but with some key style differences, in letters such as: A, R, P etc.
Aquatic is an all upper-case only font, but still offers some great design possibilities, for free!
Download Aquatico Font via Behance


Aquatico Font - Free Typeface Designed by Andrew Herndon
Aquatico is a gorgeously clean and smooth free font, designed by Andrew Herndon.
Aquatico is a new typeface inspired by sea creatures found deep on the ocean floor.

It has hallmarks of smooth rounded geometric fonts, such as Ultima and Bryant, VAG Rounded for example, but with some key style differences, in letters such as: A, R, P etc.
Aquatic is an all upper-case only font, but still offers some great design possibilities, for free!
Download Aquatico Font via Behance
Outlaw Triathlon (IronMan) Typographic Posters Designed by Andrianna Curtis
These Outlaw Triathlon typographic posters, designed by Andrianna Curtis, are far too cool to be kept to a FaceBook Group page, which is where I found them.
Admittedly, it's a bit of a specialised area, not everyone would have heard of the Outlaw Triathlon brand (full IronMan distance triathlon: 2.4m Swim, 112m Bike and 26.2 Run), but when I saw Adrianna's post up on the Outlaw FaceBook Group Page showing these beautiful personalised typographic posters, I just had to share.
Adrianna personalises each one with the Outlaw's competitors name, using the format of the Outlaw logo. Many triathletes who compete in the 'original' IronMan races will actually get a tattoo of the IronMan brand logo (M dot), as a permanent reminder of the gruelling effort and numerous sacrifices they've had to endure. Not all of them very tastefully done, it has to be said.
Anywho, If I'd done the Outlaw, and I know 2 people from the Brighton Tri Club (that I'm a member of), that did do it, I'd certainly hire Adrianna to do one of these for me.
Get Your Own Personalised Outlaw or IronMan Poster
If you come across this post, and did the Outlaw Triathlon, and also any IronMan Triathlon (Adrianna also does personalised IronMan designs), then you can find her on FaceBook: https://www.facebook.com/groups/287319678021088/permalink/958467674239615/?pnref=story#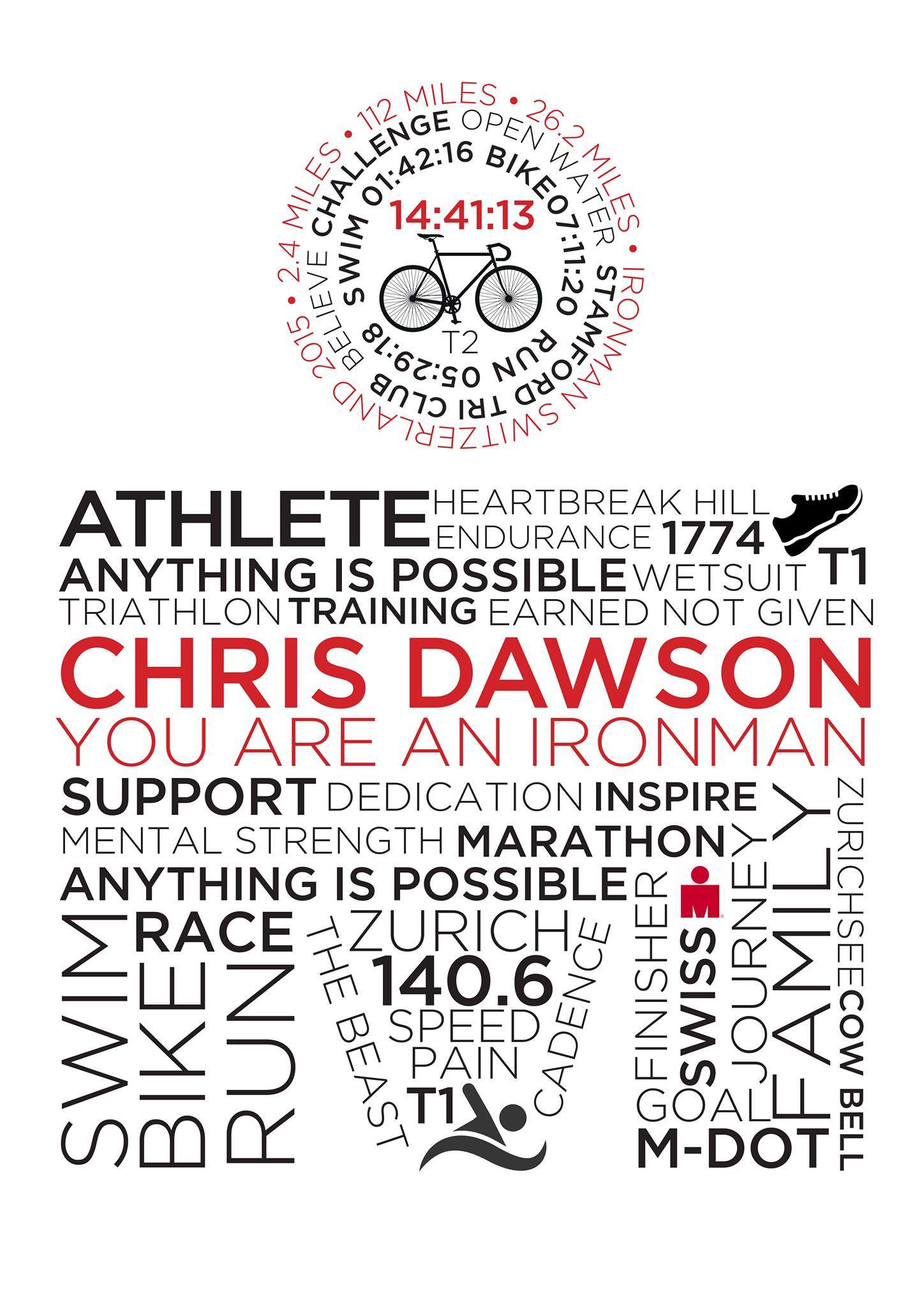 Typethos: Thoughts on Type from Type People by Bill Dawson
This is a wonderful collection of typographic themed quotes, sayings, musings from a number of prolific type people. All of these have been curated, and wonderfully presented, by Bill Dawson from XK9
Bill Dawson from XK9: "Typethos was inspired by a career-long appreciation of the work of expert type designers and typographers. I was motivated by a desire to share genuine wit and wisdom on type and typography.

Lately, I've been witness to dubious authority that shares too much drivel and nonsense on the topic of typography. Rather than decry that ignorance and misinformation, I decided to put my energy to this sincere appreciation—to share ideas and voices of those who create great type."
There are some real gems in this massive collection ('I've just pinched a handful, believe it or not, from Bill's Behance project), and one that just makes me laugh is: "Don't work for assholes.", which comes from the mouth of Erik Spiekermann
Another obvious favourite for me is: "Helvetica is the sweatpants of typefaces.", for which John Boardley is responsible for.