All Archived Posts in Designer Spotlight

This brand logo project by Reddit User 'FuturePunk' is super fun. He's taken popular modern brand logo designs, and reimagined them in a 1980's retro style.
FuturePunk: I recreated some modern internet companies logos in a retro style: Part 1 and Part 2
Seems also to have taken the analogue visual style of TV back in the day, and created these in crazy neon, lens flare and other retro cliches.
Netflix is my favourite just for the awesome colour, and it's cool that he managed to get in the A-Z connection in the Amazon logo as well.
Famous Brand Logos Redesigned in Retro 1980's Style by FuturePunk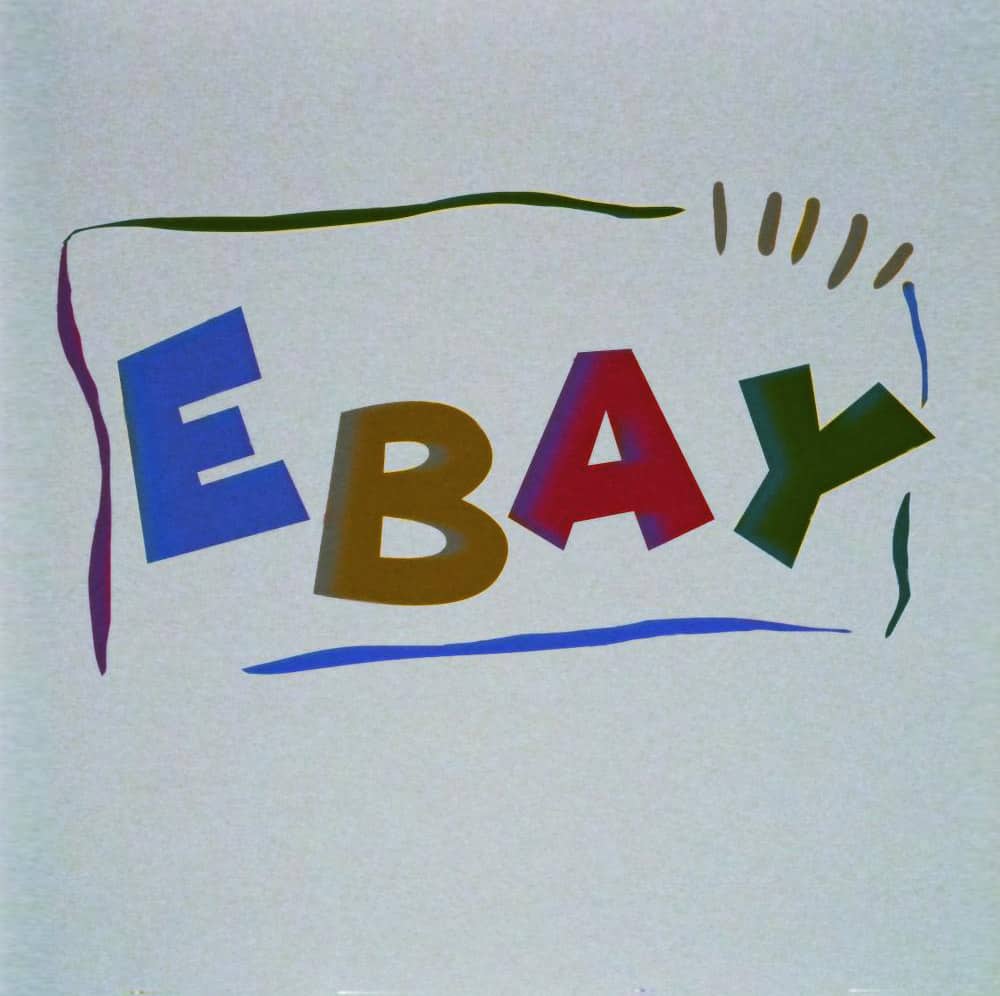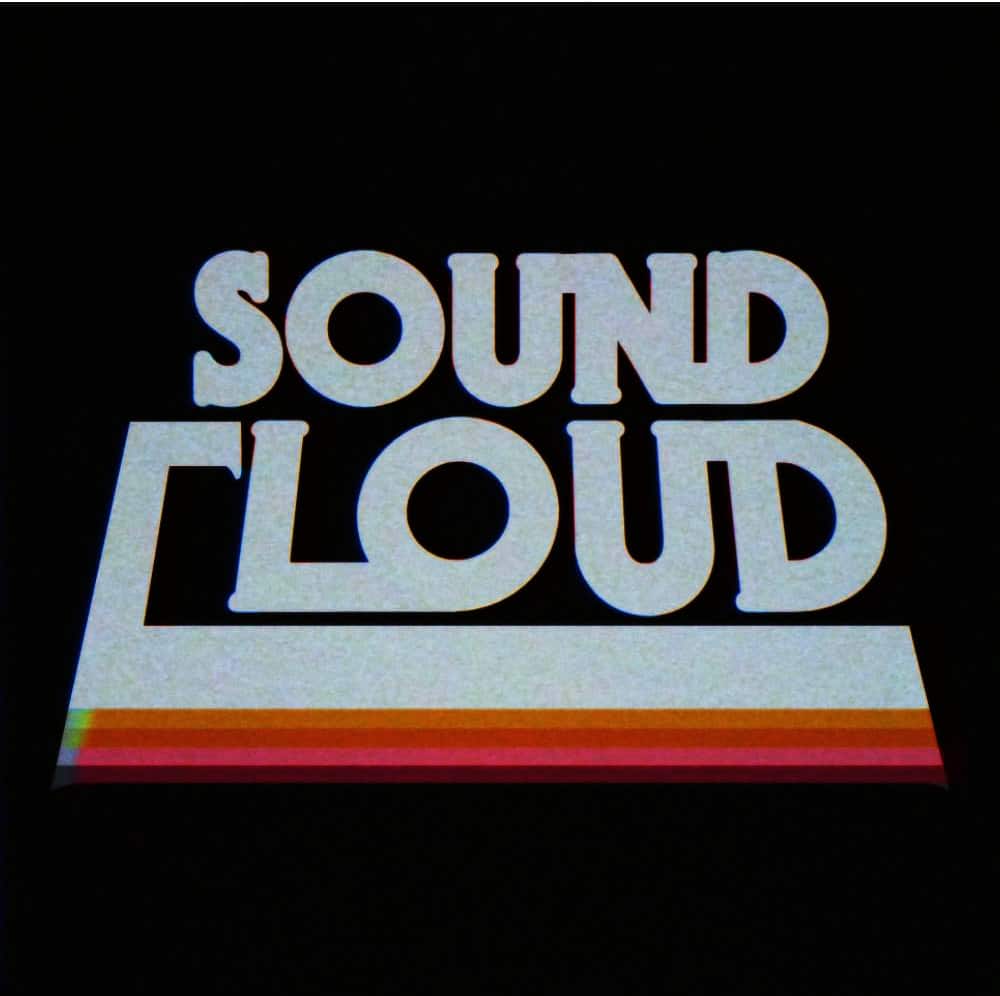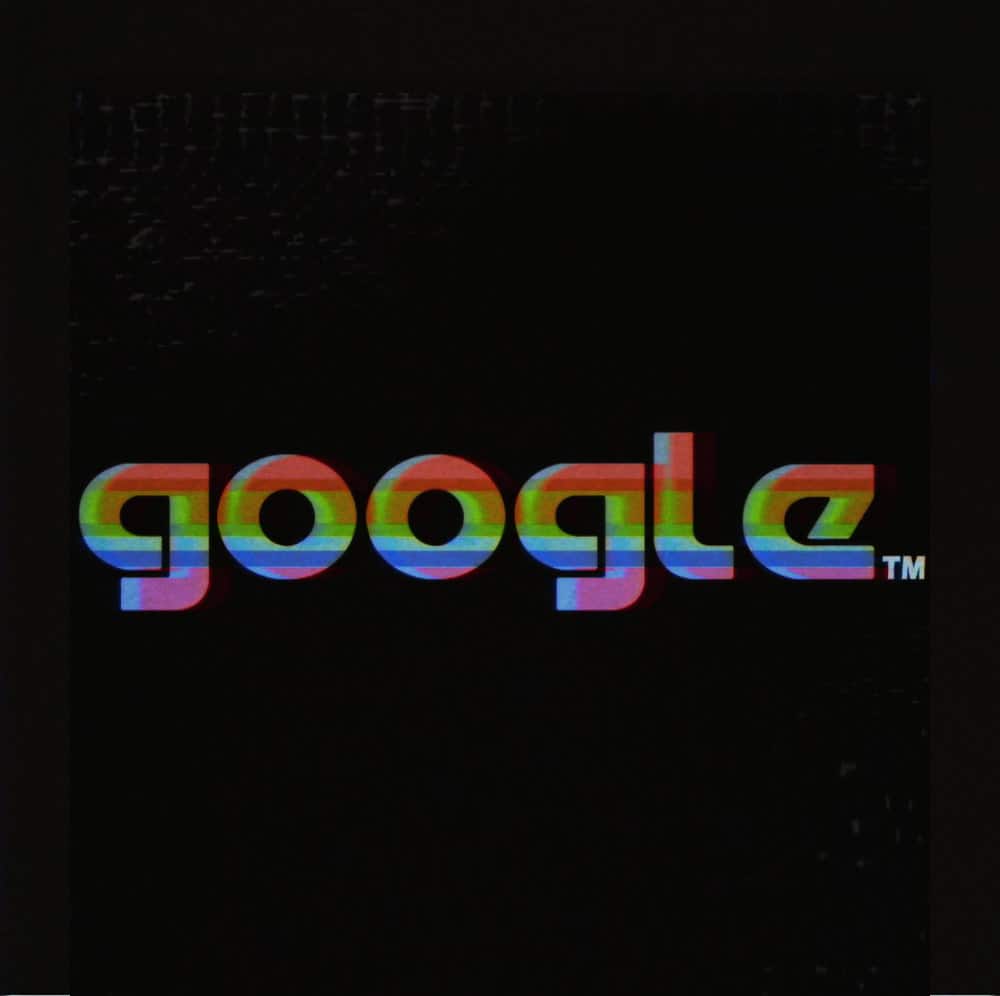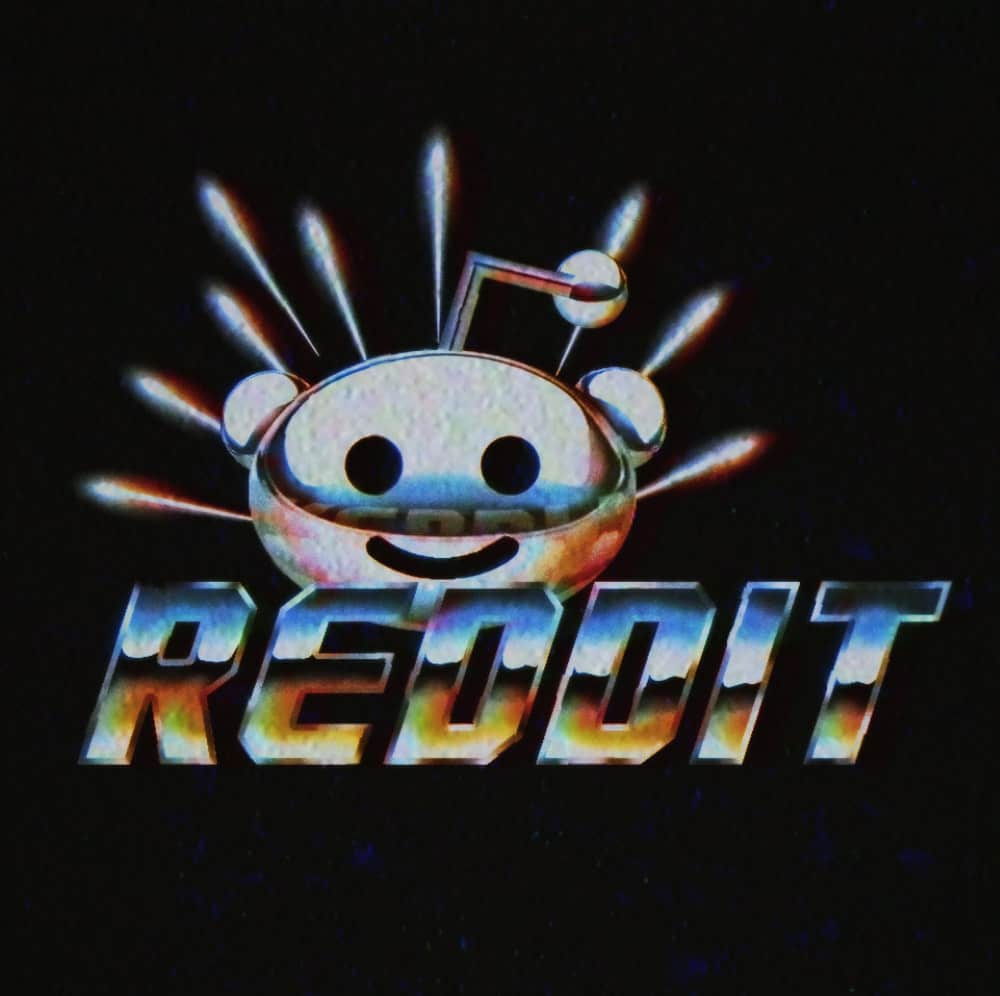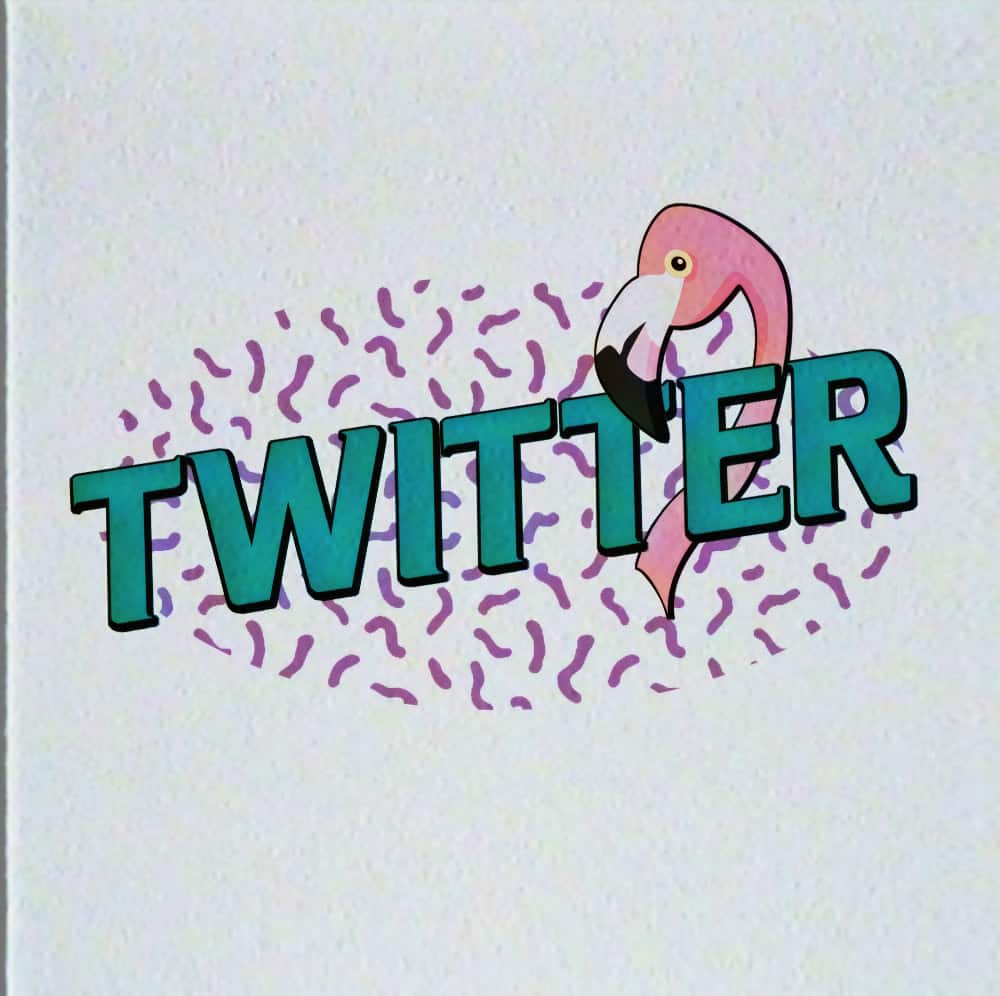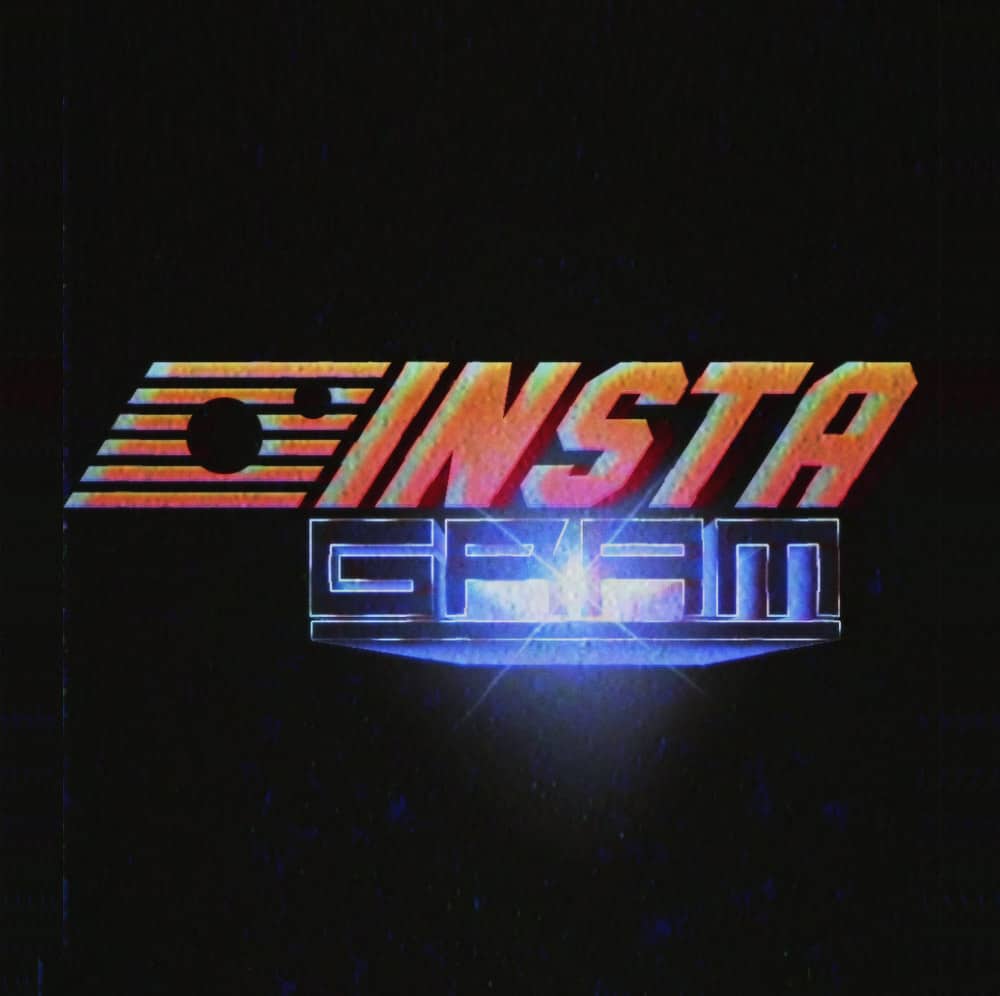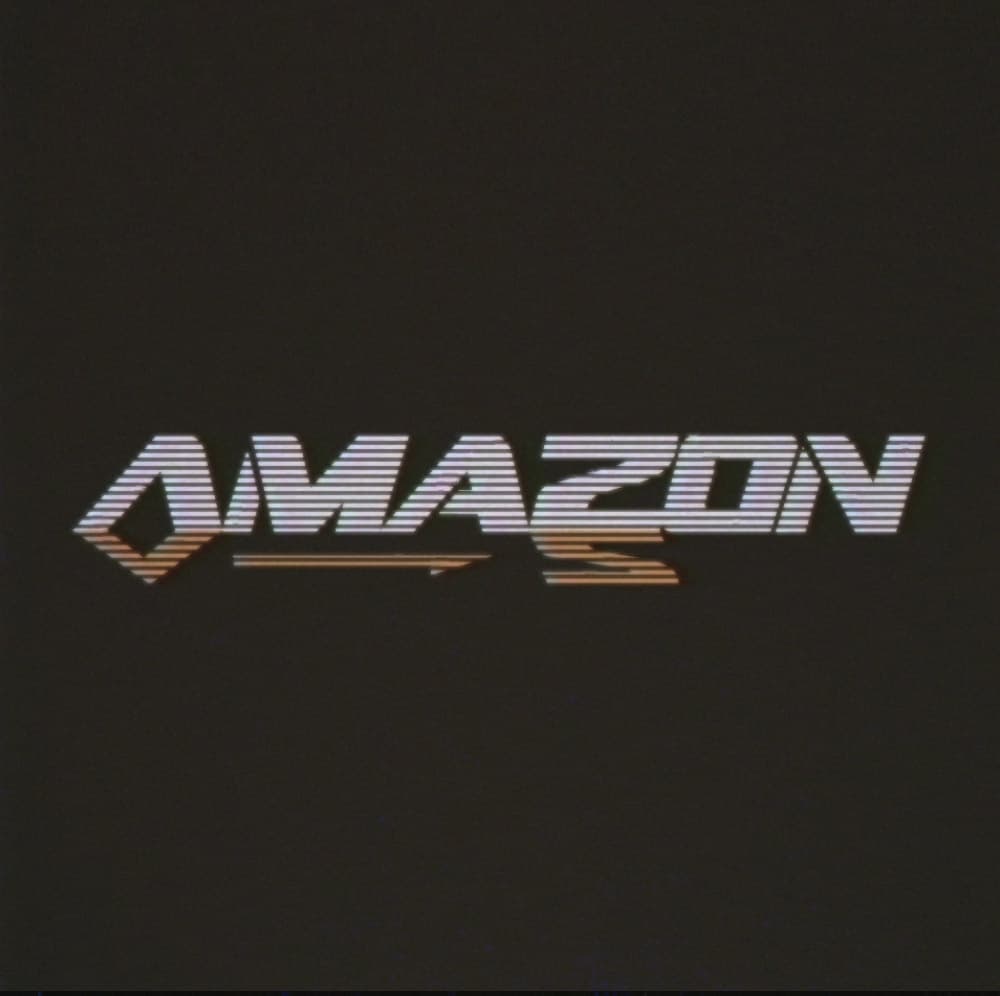 "Famous Brand Logos Redesigned in Retro 1980's Style by FuturePunk"https://t.co/XEAONF8QRR#logo #logos #retro #logodesign #brands #graphicdesign pic.twitter.com/N62a1tdL5x

— The Logo Smith: Logo & Brand ID Studio (@thelogosmith) August 24, 2018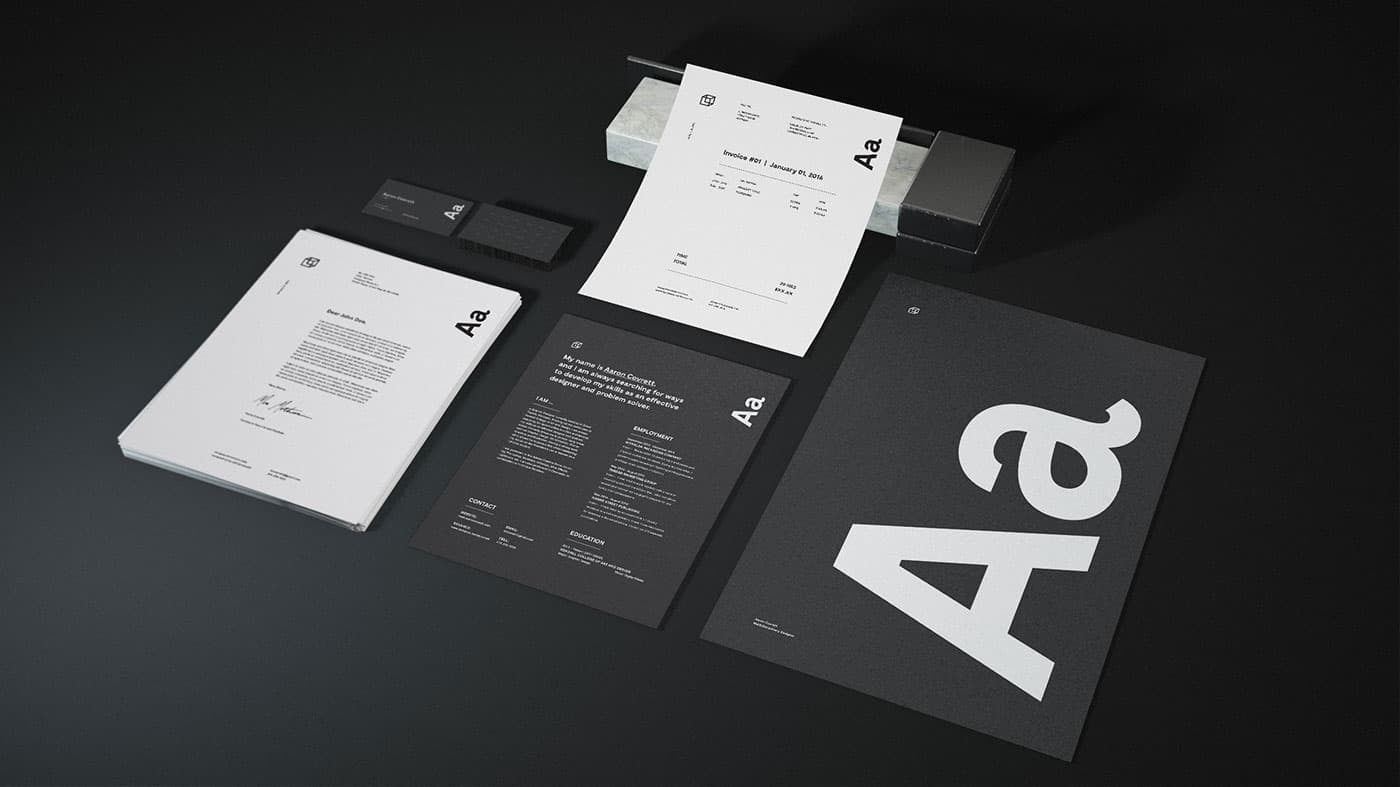 Granite Stationery PSD Mock-up: Free Logo & Brand Identity Mockup by Aaron Covrett
There are plenty of brand identity themed stationery mock-up's available for free download, and for purchase, but Granite Stationery PSD Mock-up, designed by Aaron Corvette, really caught my eye.
There's definitely something about the monochrome and typographic theme that I'm liking with Granite, but I also appreciate the overall layout and that it was all put together in Cinema4d, and Octane Render:
Aaron Corvette: Granite Stationery is a mockup PSD bundle, free to use for commercial and personal use. All of the images presented were created in Cinema4d and rendered with Octane Render. I hope you'll find the collection helpful! Download the full pack for free.

Features of Granite Stationery:

Photoshop Files (PSD)
Change Background Color Easily
Transparent Shadows/Reflections
16-bit Color Depth
Fully Editable Layers
Edit Content via Smart Object Layers
Hi-Res 2500px * 1400px (300DPI)
I'm always looking out for fresh new mockup's to help me present my own logo and brand identity work to clients, so I'll certainly be using Granite in the future.
You can download Granite over on Aarons Behance Profile, and of course it's a FREE download!
Granite Stationery: Logo & Brand Identity PSD Mockup by Aaron Covrett

Unrealised DC Metro Subway Map Designs by Massimo Vignelli
So this is all rather splendid! We get to see some of Massimo Vignelli Metro Subway Map ideas, even though they weren't actually used, it was Lance Wyman (check out Lance's website to see the logo work that he created (snapshot below) that ended up designing the DC Metro Maps.
Even though Massimo didn't get to do the maps, he did design the signage for the DC Metro Subway, so he absolutely managed to leave his mark!
If you are a fan of Massimo & Lella Vignelli's work, then you'll be fascinated by the official Tumblr for the Vignelli Centre:
design: Vignelli Featuring artefacts from the Massimo and Lella Vignelli papers as they are unpacked and processed at the Vignelli Centre for Design Studies.
Unrealized DC Metro map designs. Although Massimo Vignelli, while at Unimark International, designed the signage for the Washington DC Metro subway in 1968, he didn't design the map (which was designed by Lance Wyman).

But we recently uncovered a variety of ideas mocked up on these presentation boards. We also found some original sketches for the signage! Stay tuned!
Unrealised DC Metro Subway Map Designs by Massimo Vignelli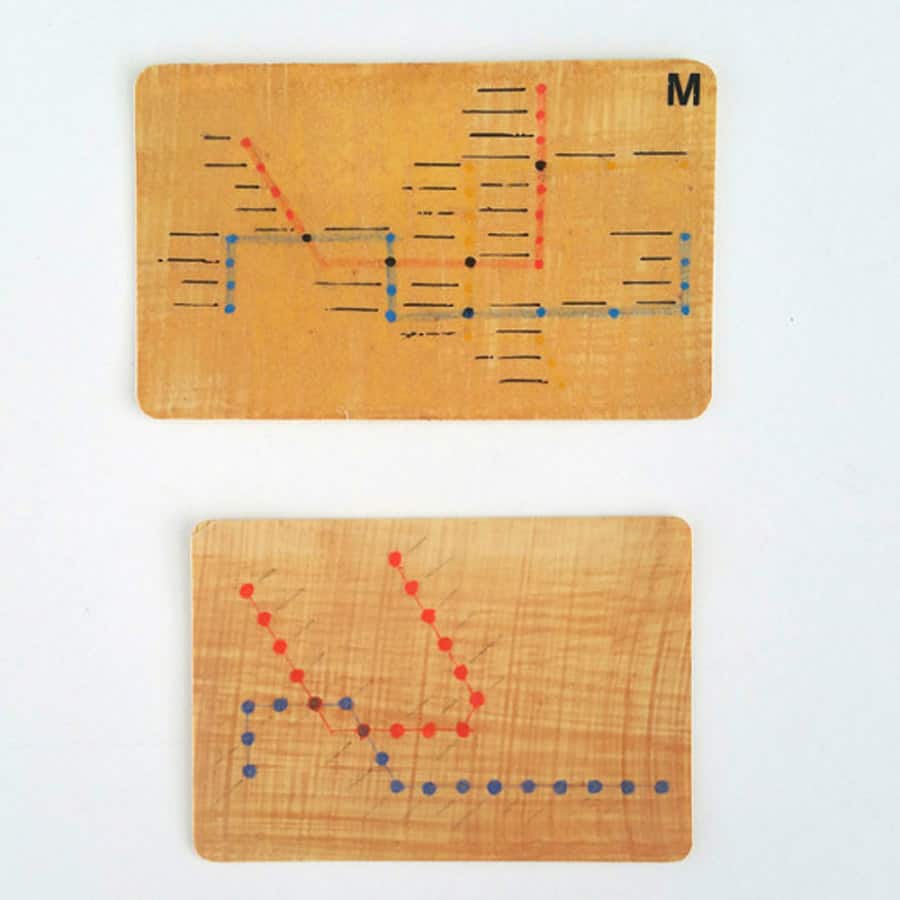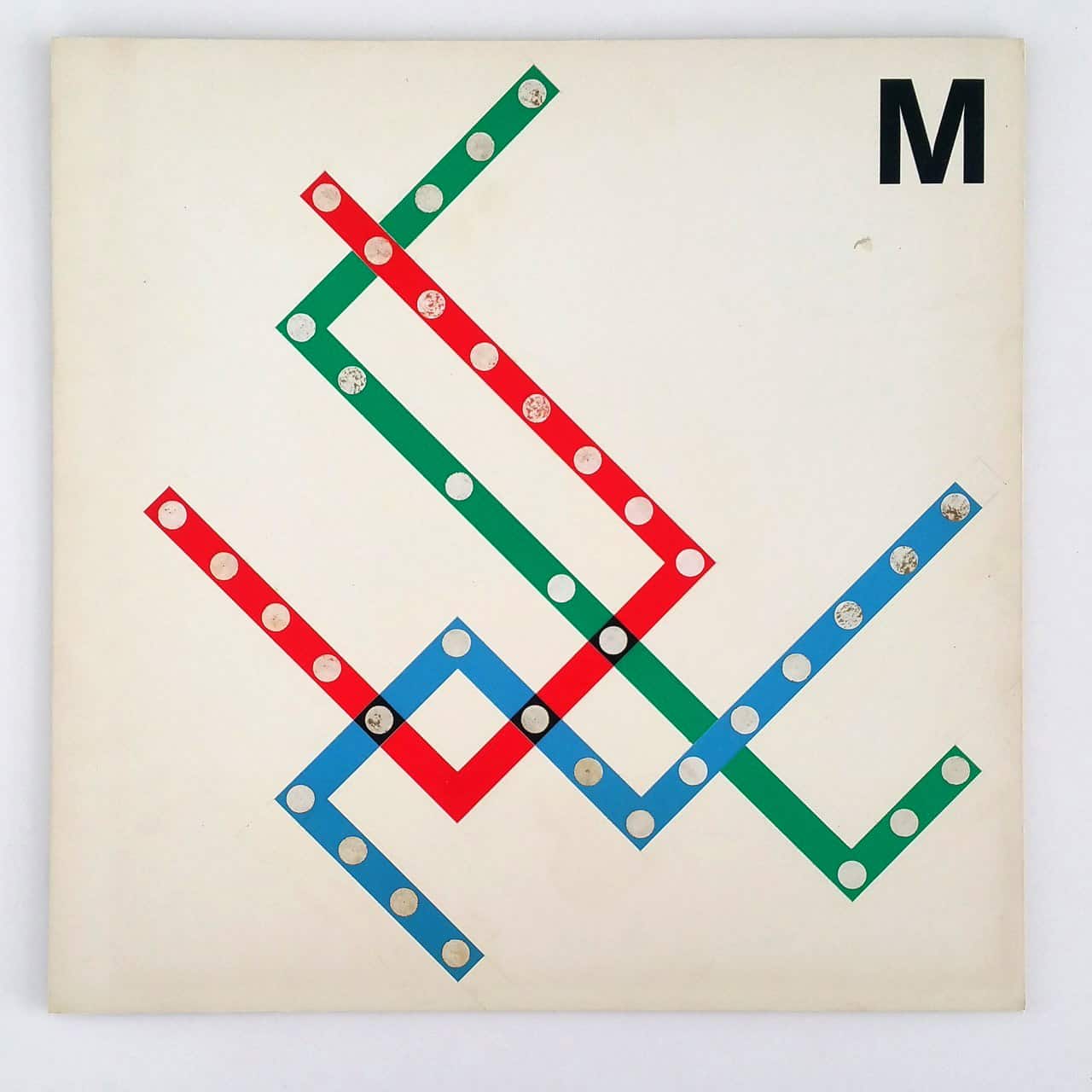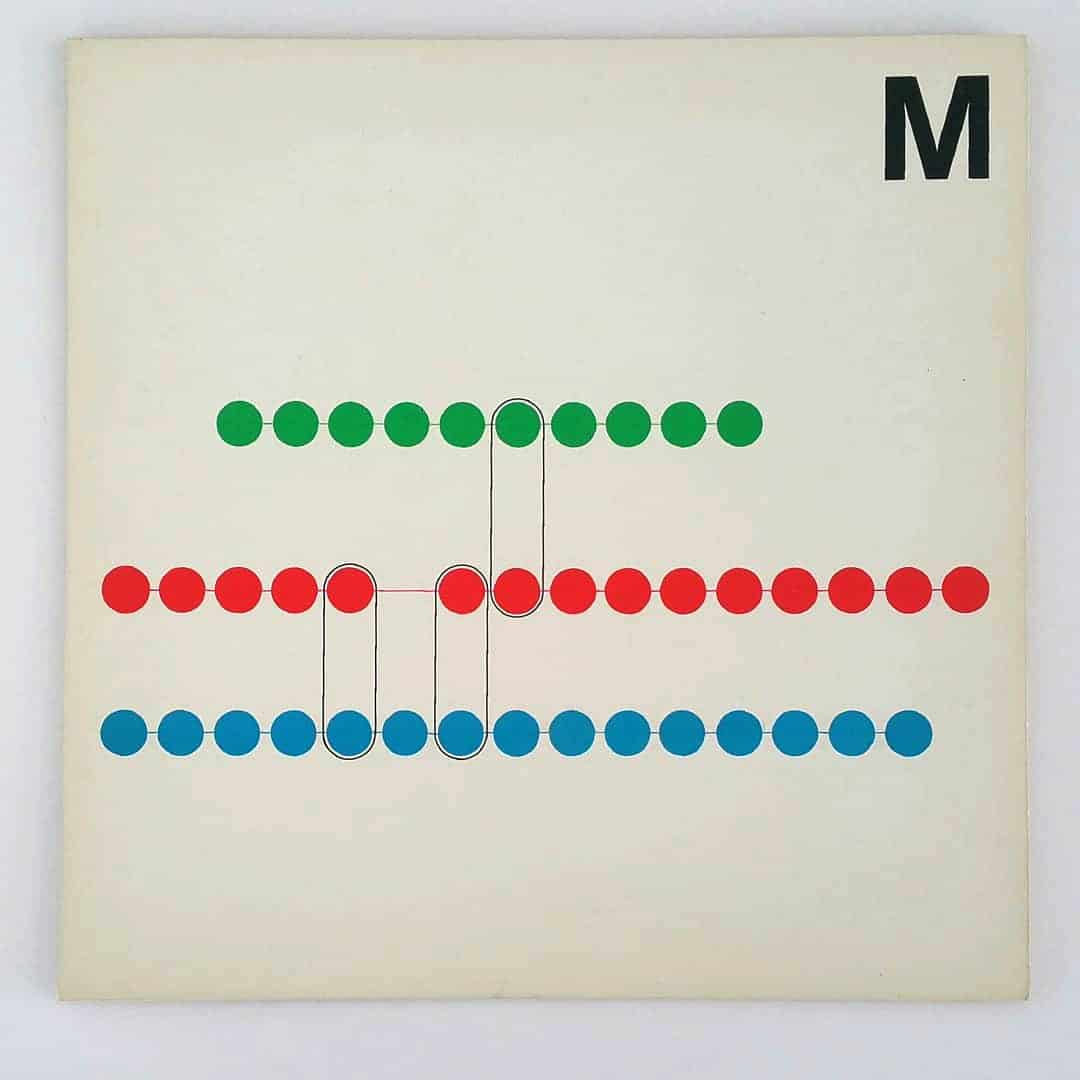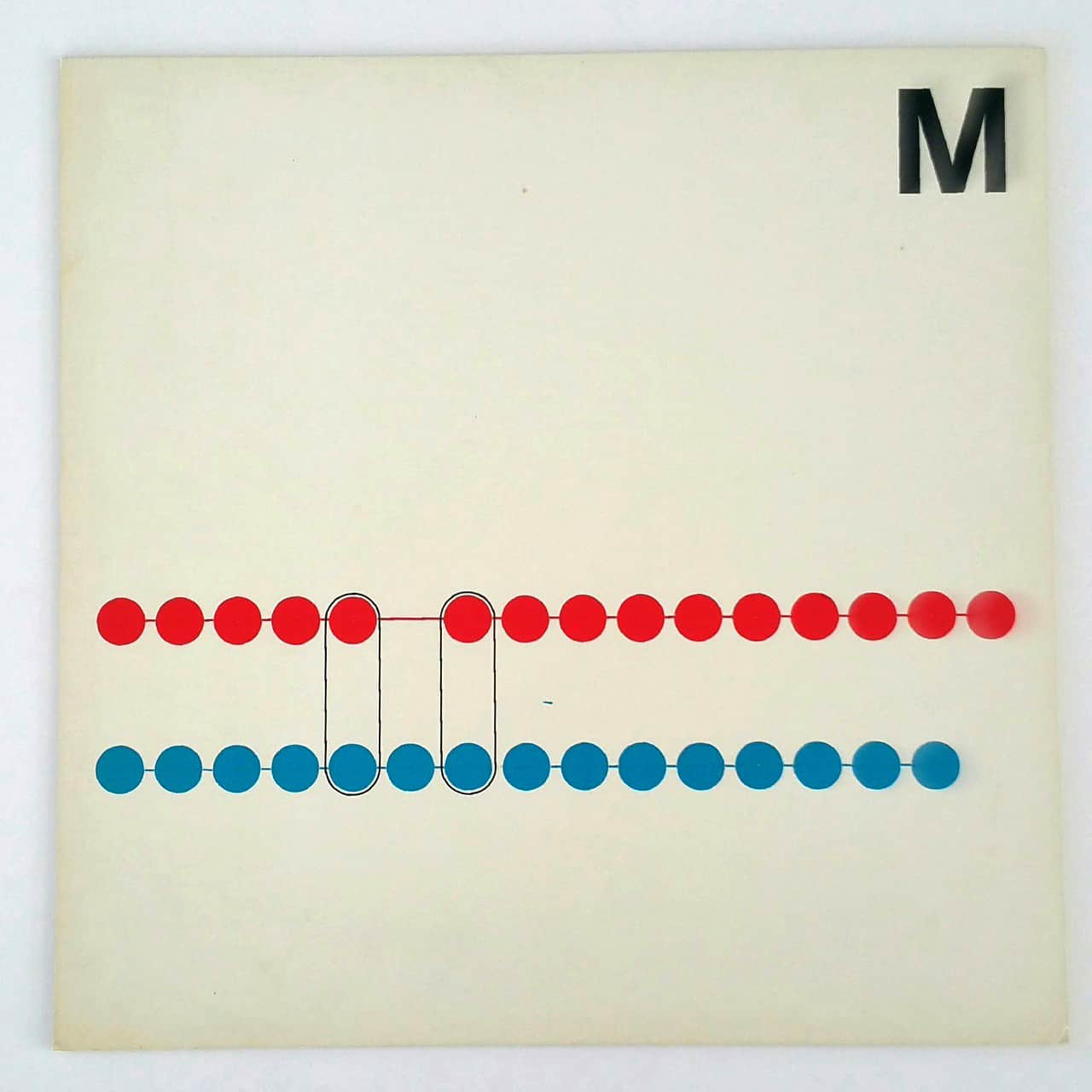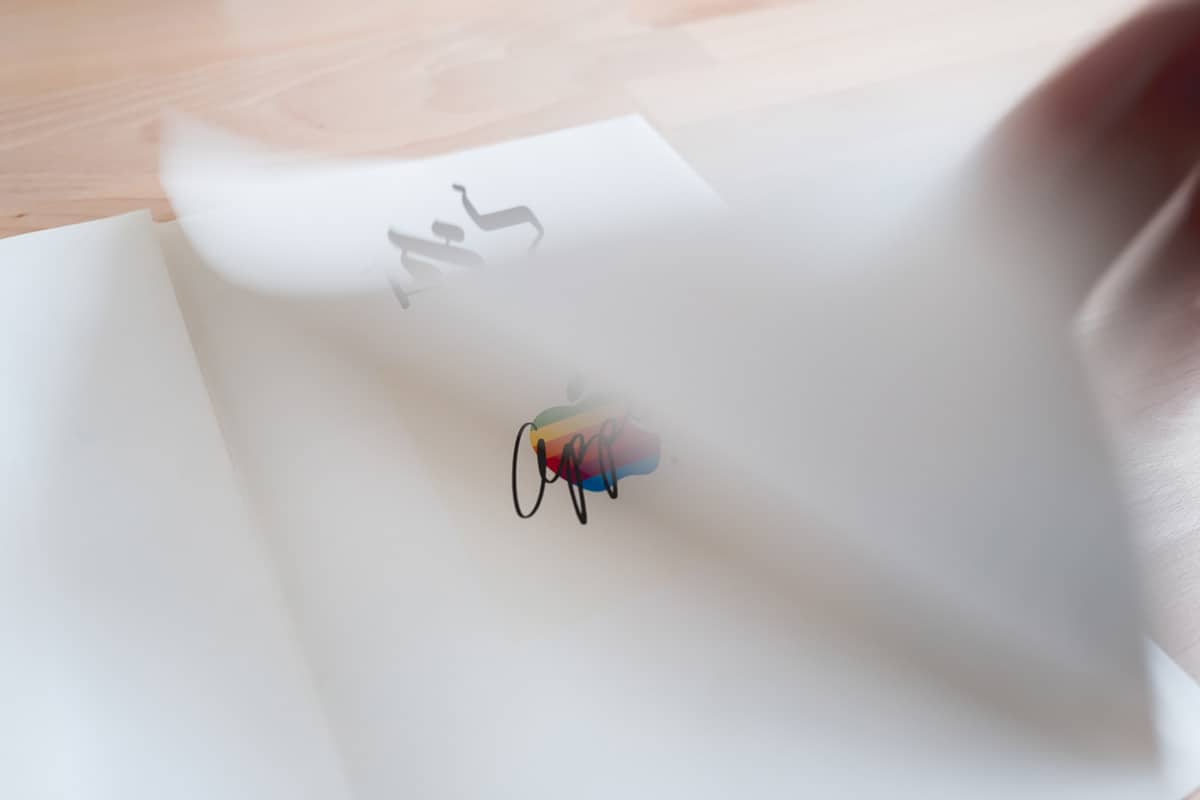 Rediscovering the Apple Corporate Identity Guidelines Notebook
Rediscovering the Apple Corporate Identity Guidelines Notebook, by Arun Venkatesan, is a must read if you have any kind of interest in both Apple as a company, it's history, branding, and design in general.
Even if you're not a fan of Apple as a company, but respect solid brand identity design, then this is essential reading.
Arun Venkatesan has done a bang-up job of finding, purchasing and reviewing the original Apple Corporate Identity Guidelines, belonging to one of the most famous companies in living history.
What's so amazing, at least for me, is that I grow-up with Apple and remember well this design style. I still have my original Apple Macintosh Color Classic on my work desk…
Reading Arun's commentary, and looking at the beautiful photographs he has taken of the Apple Corporate Identity Guidelines Notebook, makes me realise how even back then, Apple had a tight grasp of design and branding.
Here's just a few of the photographs from Arun's post: Rediscovering Apple's 1987 Identity Guidelines
Rediscovering the Apple Corporate Identity Guidelines Notebook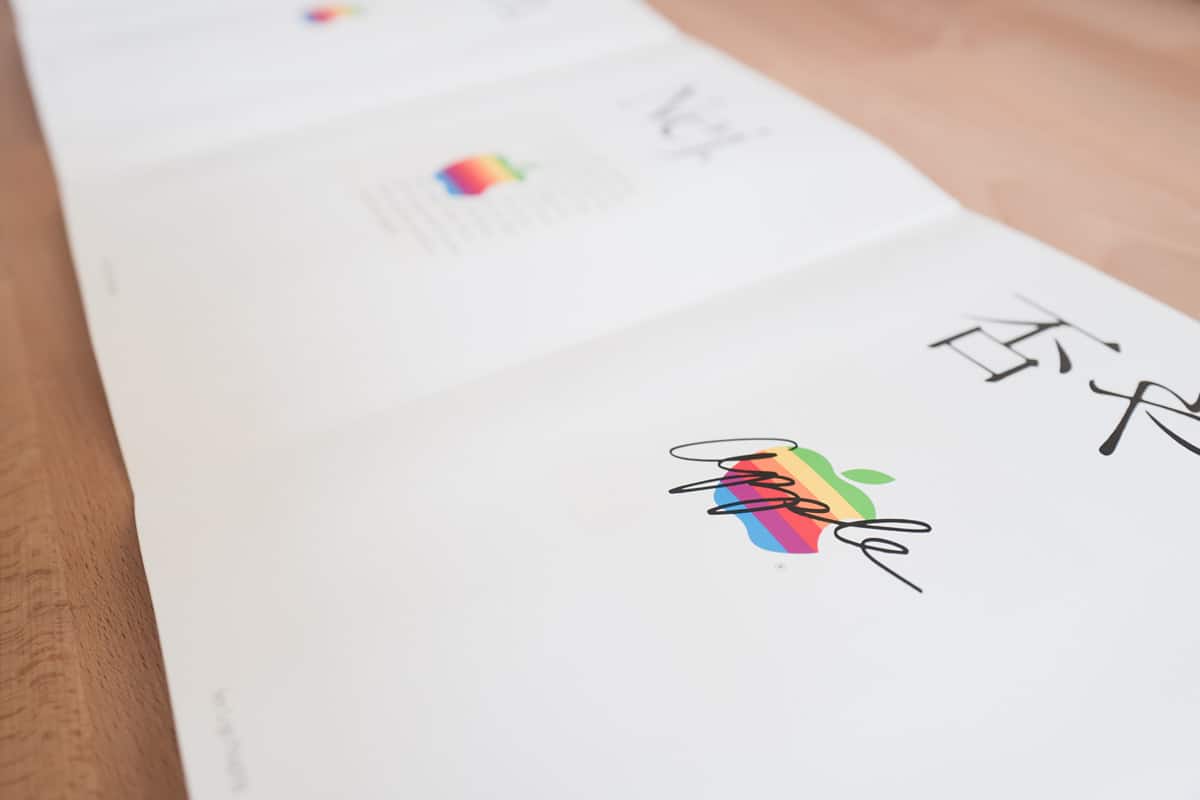 Rediscovering Apple's 1987 Identity Guidelines: "My copy of Apple's Identity Guidelines was made in 1987, a year notable for Reagan's "Mr. Gorbachev, tear down this wall!" speech in Berlin and the release of Bad by Michael Jackson. Only two years earlier, Steve Jobs had been ousted from Apple. A year before that in 1984, the first Macintosh was released. Another 7 years earlier in 1977 was when the now famous 6 color rainbow Apple logo first appeared.

Apple was very different back then. It distantly trailed its competitors in sales, marketshare, revenue and market capitalization. It was still a decade away from its shift towards the multimedia market that ultimately culminated in Apple's transition into the household brand it is today.

Being able to peek into that Apple is what makes this poster so interesting."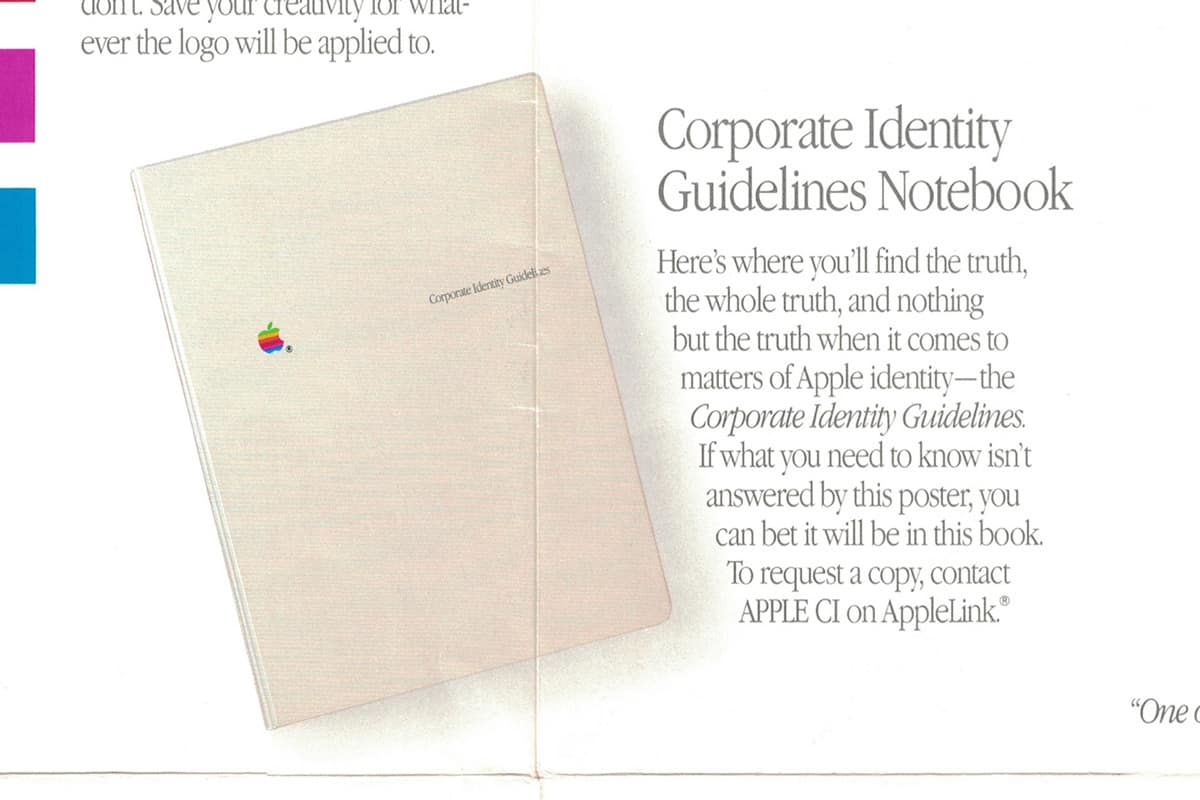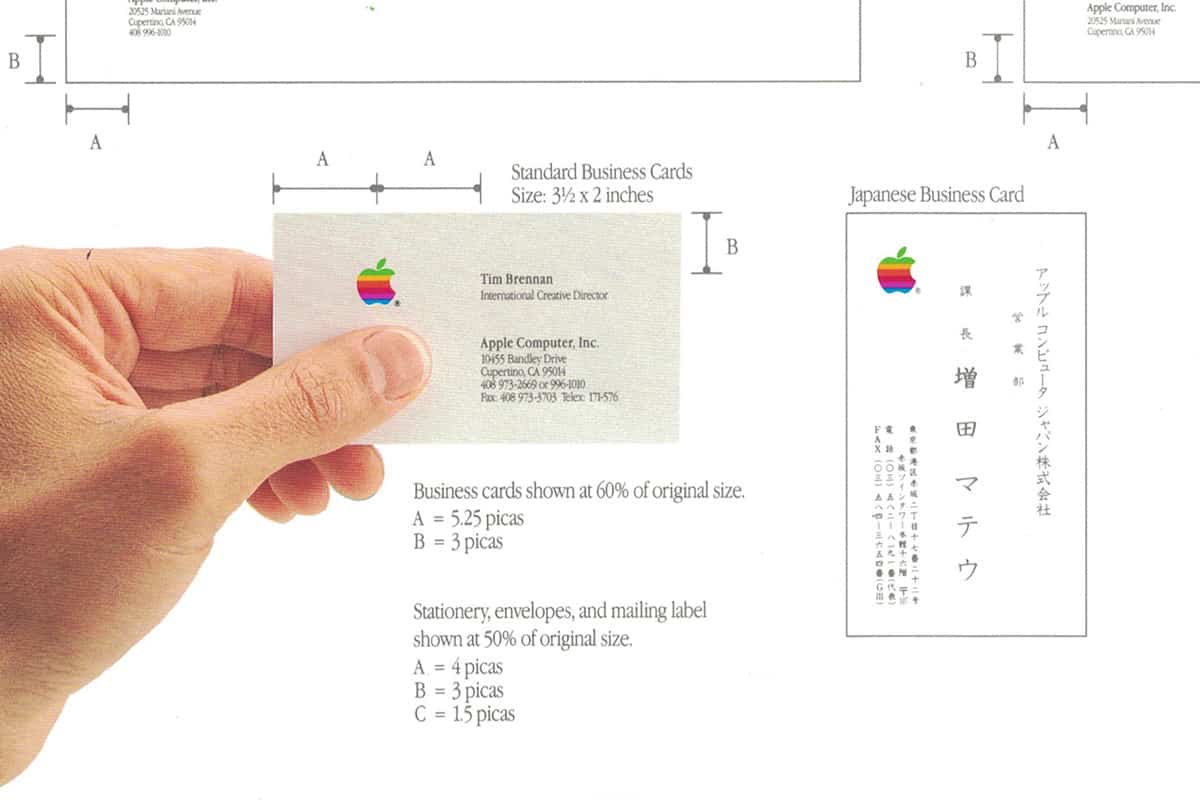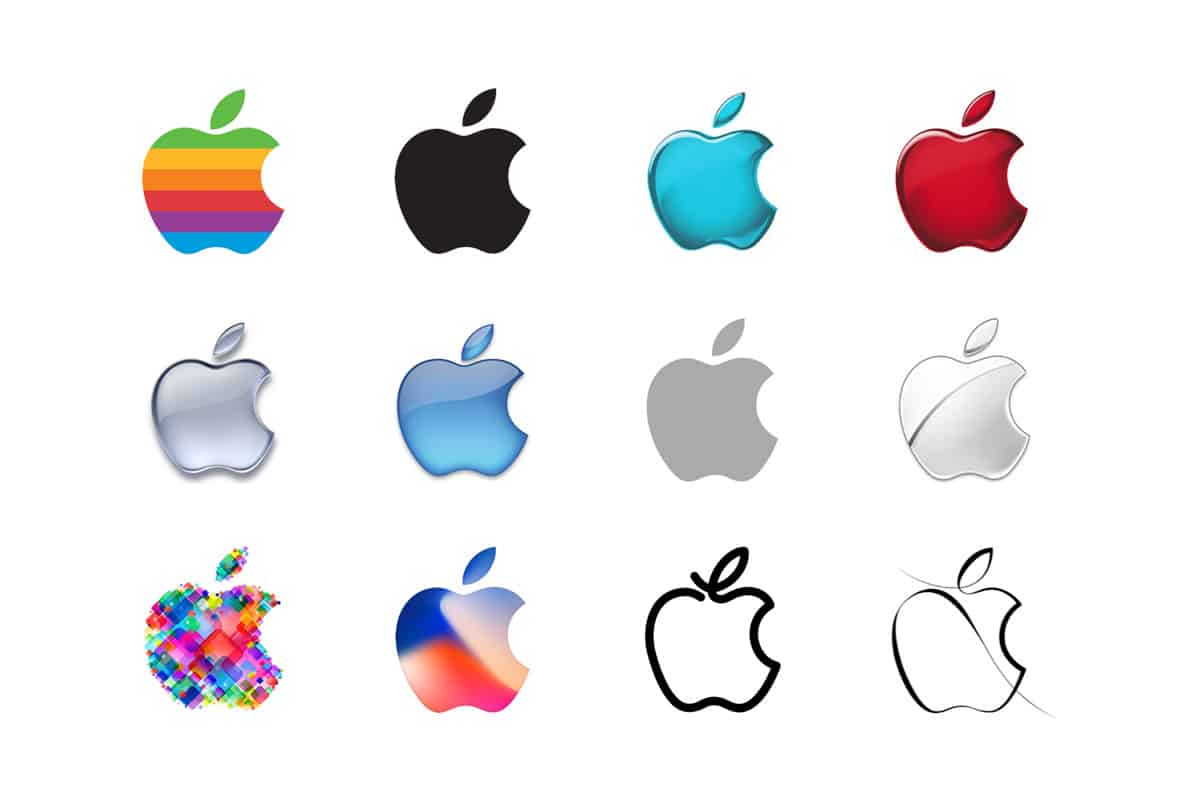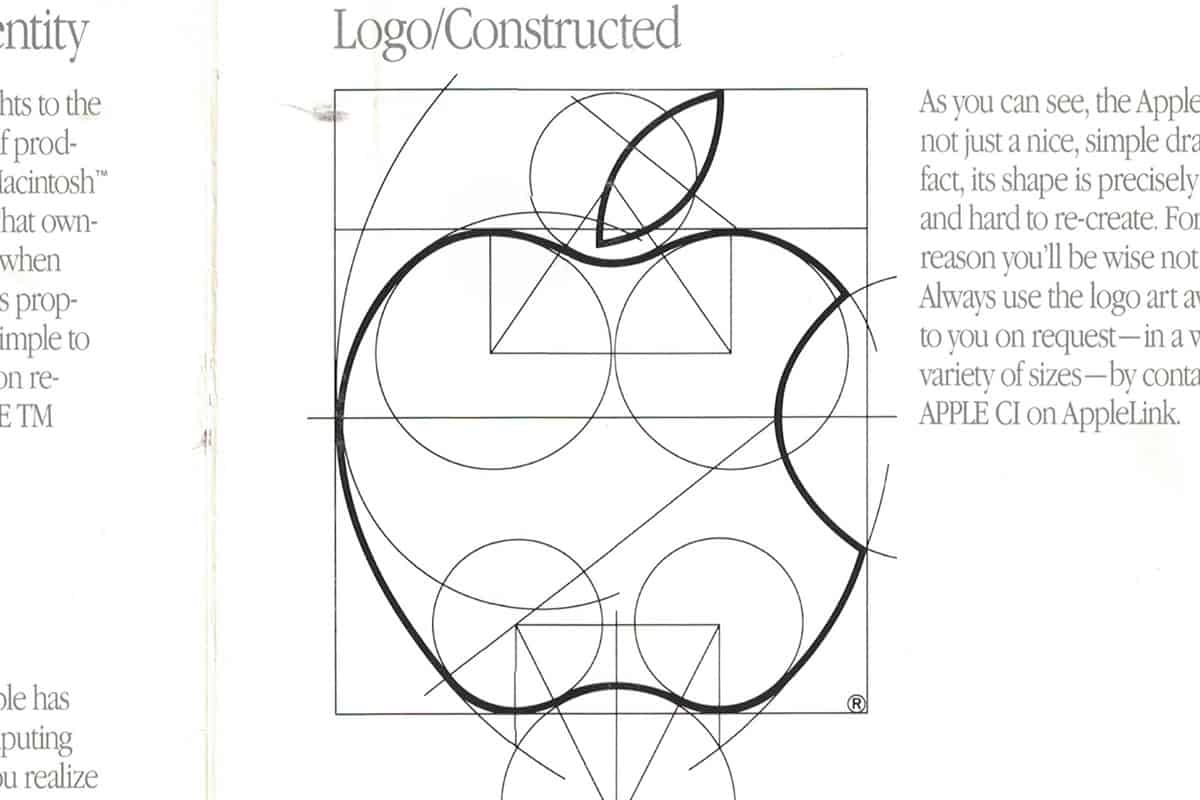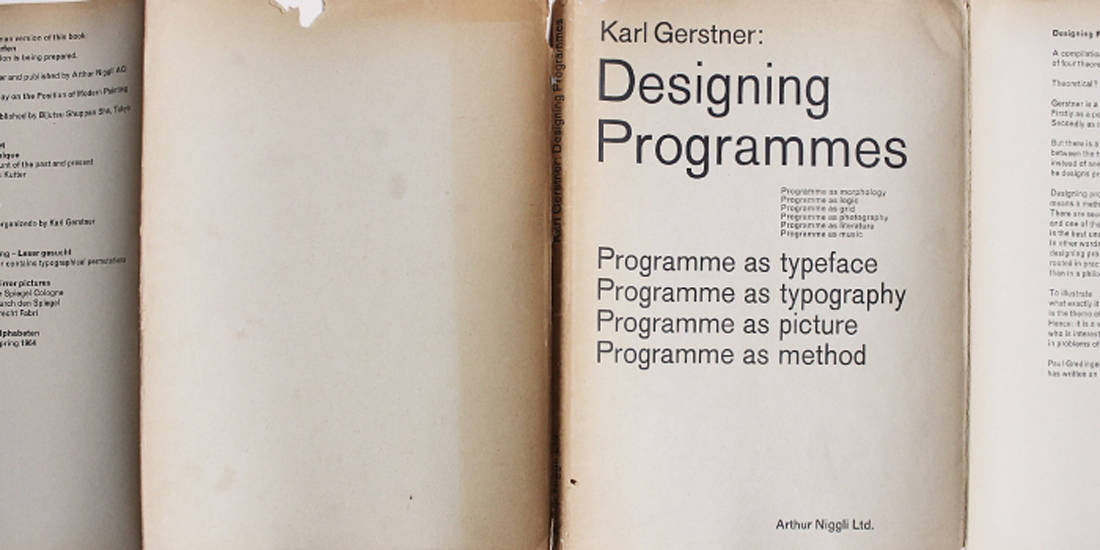 This bit of design news has me all super excited, and it's been sometime since I could enthusiastically say I was super excited about a design book. This super news is that the super super rare book, "Designing Programmes" by Karl Gerstner, first published in 1964, is to be republished by Lars Müller.
Not only is it being republished, but it's being done so in it's original design format and style; not like the redesigned version in 2007: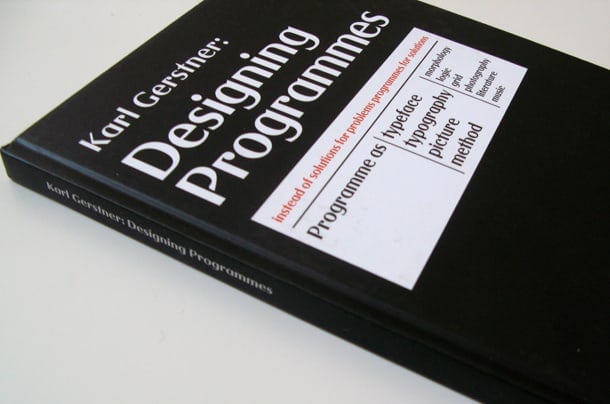 Super Rare
The First Edition and Second Edition are both super rare, with the First Edition being almost completely unavailable, unless you're willing to invest thousands of pounds on a copy:
What I learned from the $2,000 elusive design book "Designing Programmes"
The Second Edition, the redesigned version, can be found if you're keen enough.
So the news that Lars Müller is republishing the First Edition exactly as is, in hardback, and for only £30.00, is really rather exciting.
I've preordered my copy on Amazon, and I'd encourage you to do the same…
Super Rare Design Book: Designing Programmes by Karl Gerstner to be Republished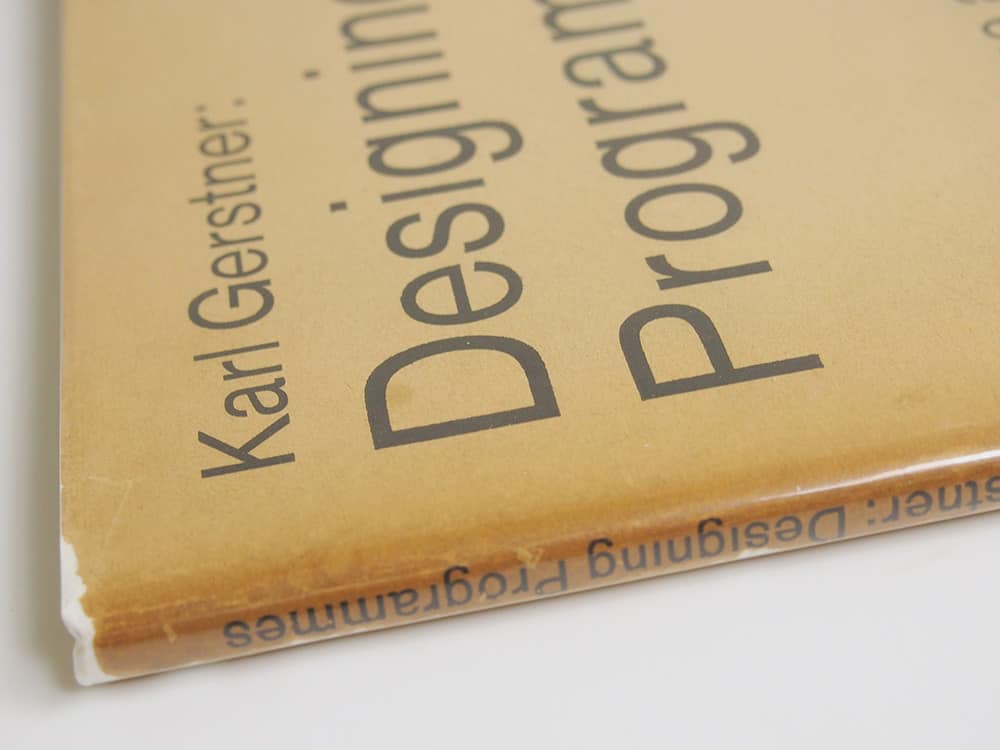 Swiss designer and artist Karl Gerstner (1930-2017) had a significant influence on typography and the history and development of postwar graphic design. Designing Programmes is one of his most important and influential works.

It was first published in 1964, and reissued in a new design by Lars Müller Publishers in 2007; both editions are now rare (the first almost completely unavailable). Now, Lars Müller reissues the book with its original design.

Here, across four essays, Gerstner provides a basic introduction to his design methodology and suggests a model for design in the early days of the computer era. Gerstner's innovation was to propose a rule set or system defined by the designer that would determine all aesthetic decisions for a given product: for example, a logo might also function as a layout grid system or inspire a font.

Today the book is especially topical in the context of current developments in computational design. With many examples from the worlds of graphic and product design, music, architecture and art, Designing Programmes inspires the reader to seize on the material, develop it further, and integrate it into his or her own work.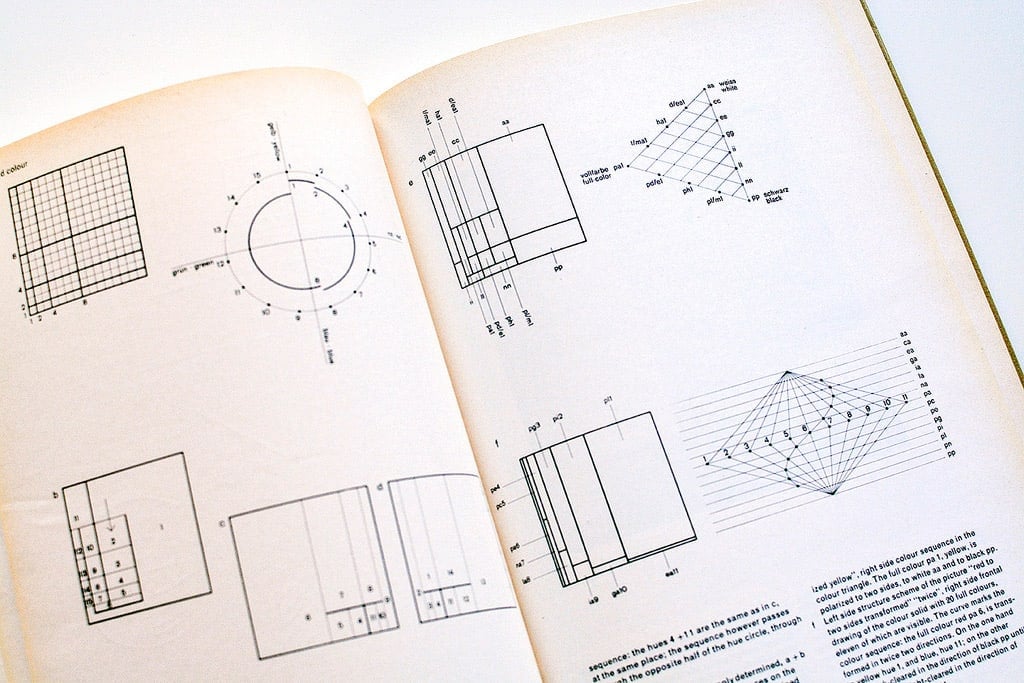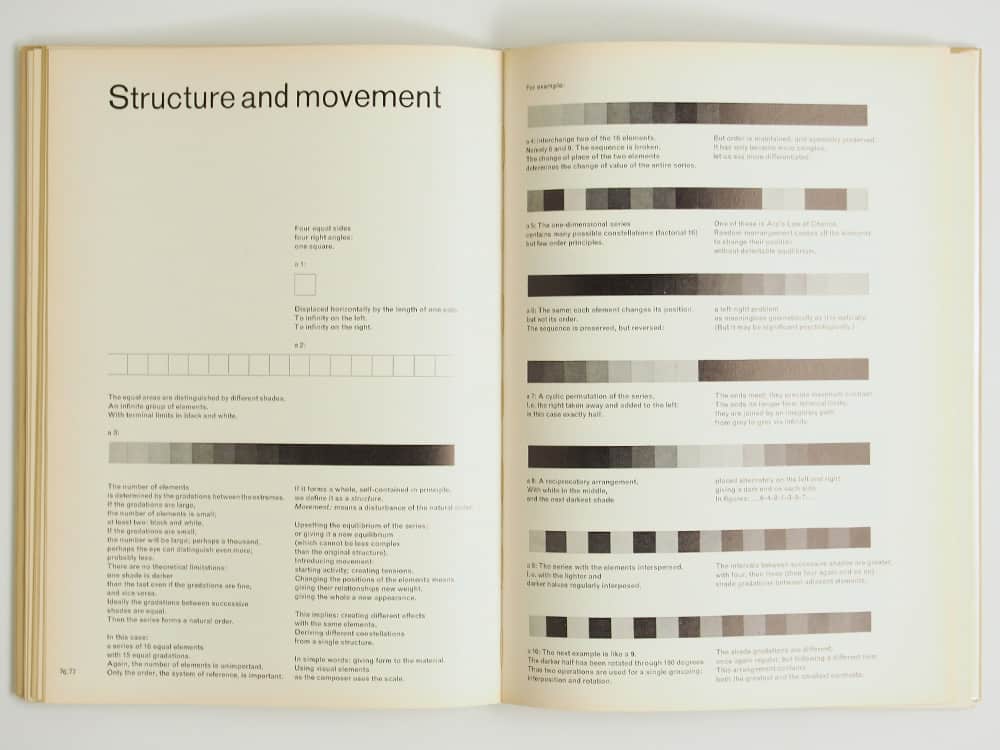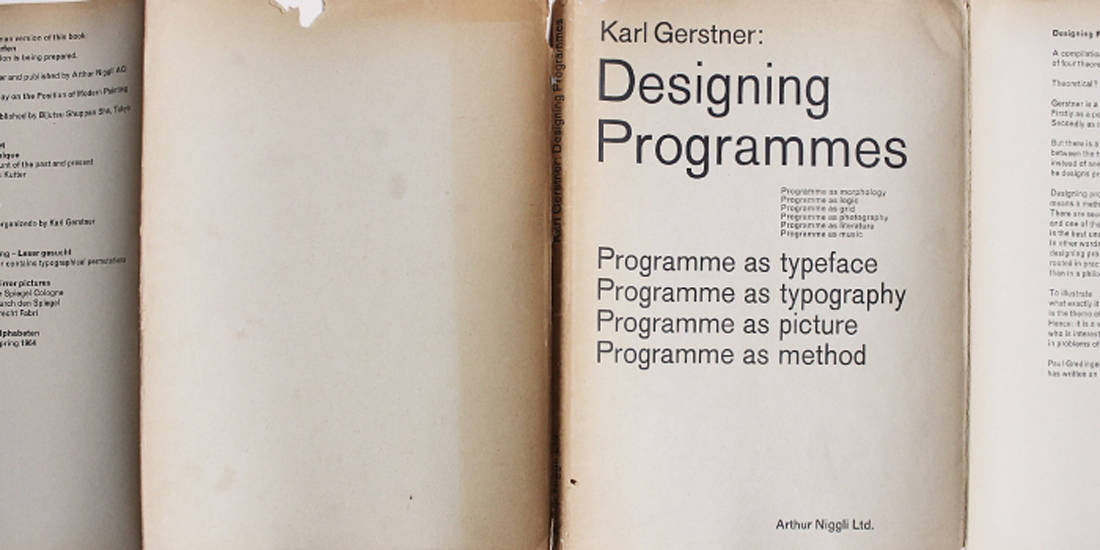 Raymond Loewy's 1934 Chart of the Evolution in Design is simply a wonderful thing to look at; particularly love the Automobiles and Rail Car design evolutions.
Notice the very last entry, bottom right. The level of detail is marvellous; it's like a vintage infographic, but not…
Raymond Loewy, Evolution Charts, 1934 @DesignMuseum #FontSunday #silhouette pic.twitter.com/aaywT1Vcqp

— Michael Bierut (@michaelbierut) May 20, 2018
Timeline Chart version by MacRae Linton
To further expand upon this evolution in design chart, MacRae Linton adjusted it into a timeline chart, after seeing it featured on Kottke, which further add's a further practical dimension to it.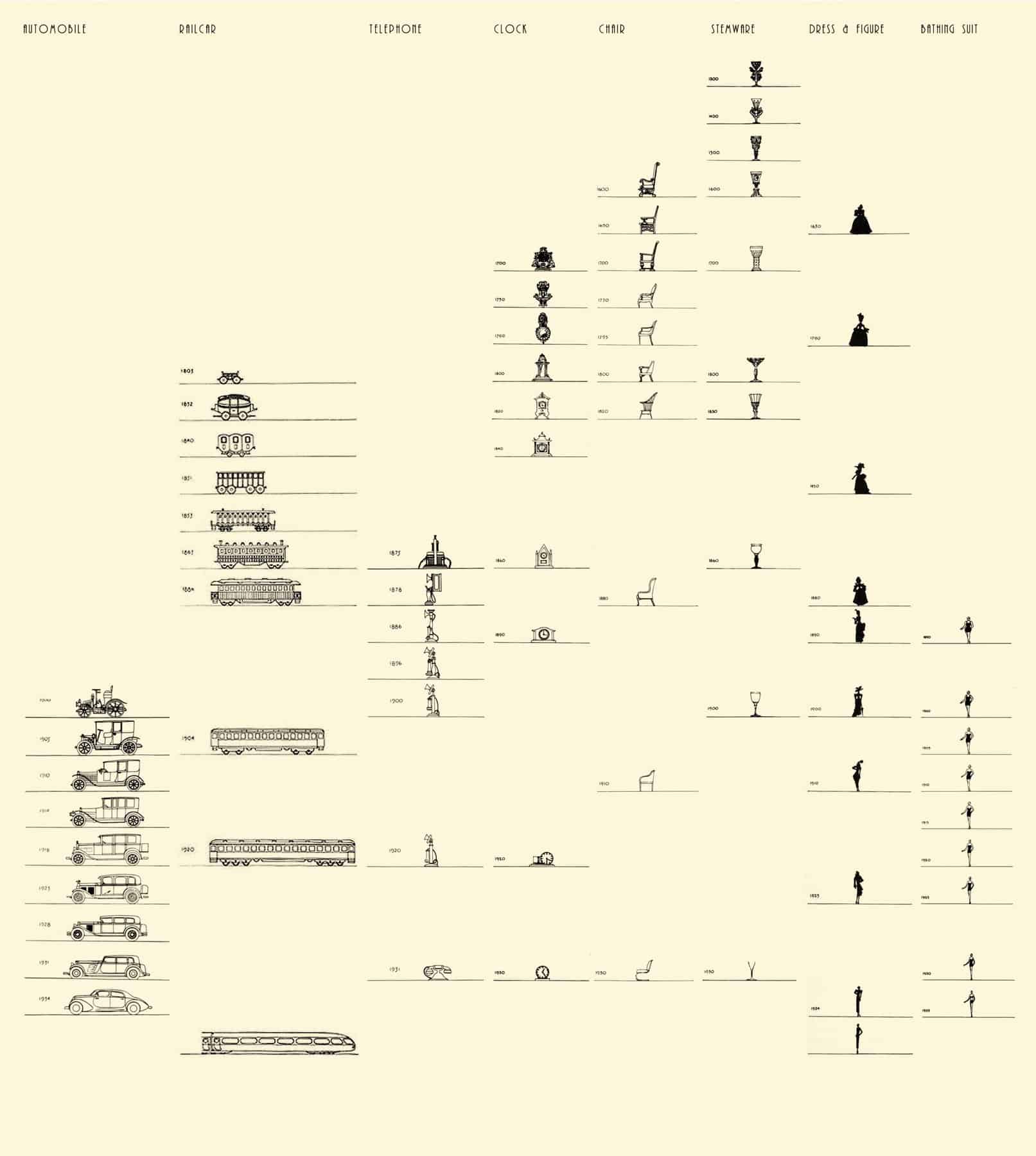 I chopped up the Raymond Loewy chart @kottke posted today into a timeline. Now you can see how things line up. pic.twitter.com/as19jsDdtU

— MacRae Linton (@macrael) May 21, 2018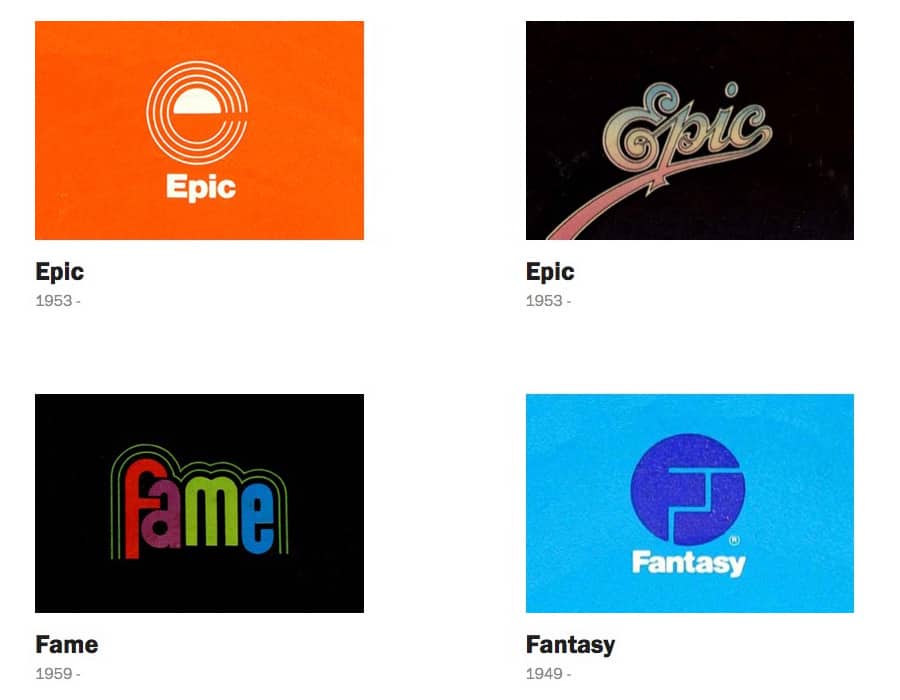 Record Label Logo Design - A Monster Logo Compilation by Reagan Ray
This record label logo compilation has surely got to be one of the largest logo compilations out there? Reagan has done an incredibly job of sourcing these record label logos, and then presenting them in a clean and simple fashion.
Quite a few of these are familiar, but I'd certainly say the majority are not!
I've just picked out a handful to post here, so please do head over to Reagan's website and view the entire collection for your self.
From Reagan's own words:
"This was a beast of a post to put together. In my other logo posts, I was dealing with hundreds of brands. With record labels, it's in the thousands. If you include indie and foreign labels, I feel like I could have spent the next few years trying to track down and organize all the label logos out there. Halfway through, I almost decided to split it up by either decade or genre, but it was just too daunting.

So after tons of browsing (thanks 45cat!), I've managed to curate what I think is the cream of the crop. I've mostly stuck to the major labels, with some off-beat stuff mixed in. As with most logo collections I've put together, the oldies (and nostalgia) rule the day. If there's a great one I missed, hit me up on twitter and let me know about it. Enjoy!"
Record Label Logo Designs

SaveSave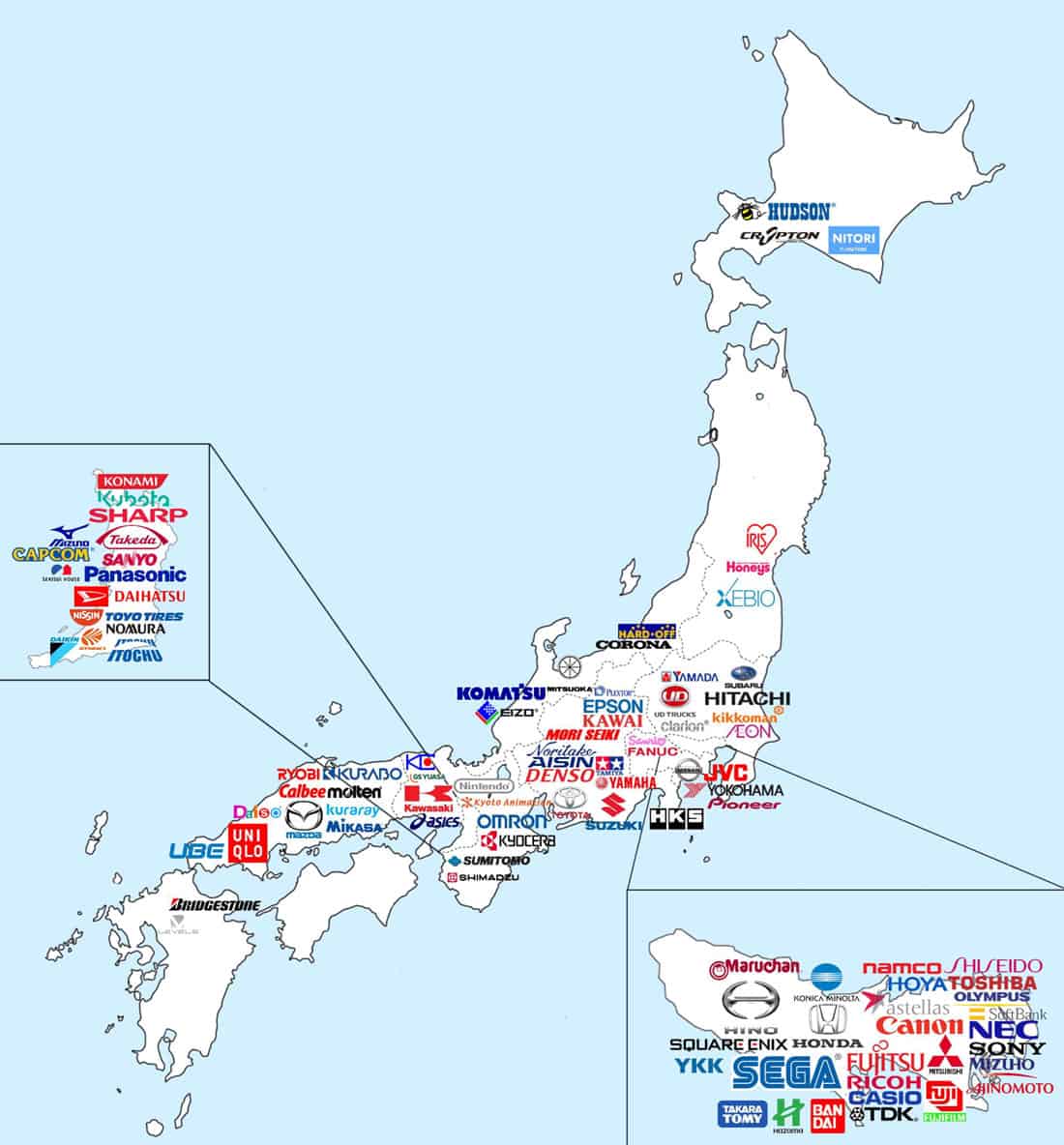 So this is a BIG thing. Someone unknown has created this epic map of Japan with strategically placed brand logos of each major Japanese company. It seems the map was designed in 2013, and I found it via Reddit which was linked to RonnieRocket.com 
This image below clicks to the full-size version at 1784px x 1920px.
Huge Map Showing Locations of Major Japanese Brands
Social Decay, designed by CGI Artist Andrei Lacatusu, has created these ultra realistic vintage inspired signs of decaying famous social media brand logos.
This has to be one of the most inspiring, and visually compelling, brand logo studies I've ever seen.
This is truly some astonishing 'creative' work, not to mention the reasoning behind it all.
Urge you to list Andrei's Behance project page, and look at some of the other images he's uploaded, that look at each of these in closer detail.
Social Decay Brand Logo Series Designed by Andrei Lacatusu


SaveSave
© 2005-2018 All Rights Reserved The Logo Smith
Logo Designer & Brand Identity Design Studio, with 25 Years Experience.
Graham Smith: 10 Badgers Copse, Seaford, East Sussex, England.
 Tel: +44 (0) 7816 527 462  Email: glogosmith@gmail.com