All Archived Posts in Famous Logos

This brand logo project by Reddit User 'FuturePunk' is super fun. He's taken popular modern brand logo designs, and reimagined them in a 1980's retro style.
FuturePunk: I recreated some modern internet companies logos in a retro style: Part 1 and Part 2
Seems also to have taken the analogue visual style of TV back in the day, and created these in crazy neon, lens flare and other retro cliches.
Netflix is my favourite just for the awesome colour, and it's cool that he managed to get in the A-Z connection in the Amazon logo as well.
Famous Brand Logos Redesigned in Retro 1980's Style by FuturePunk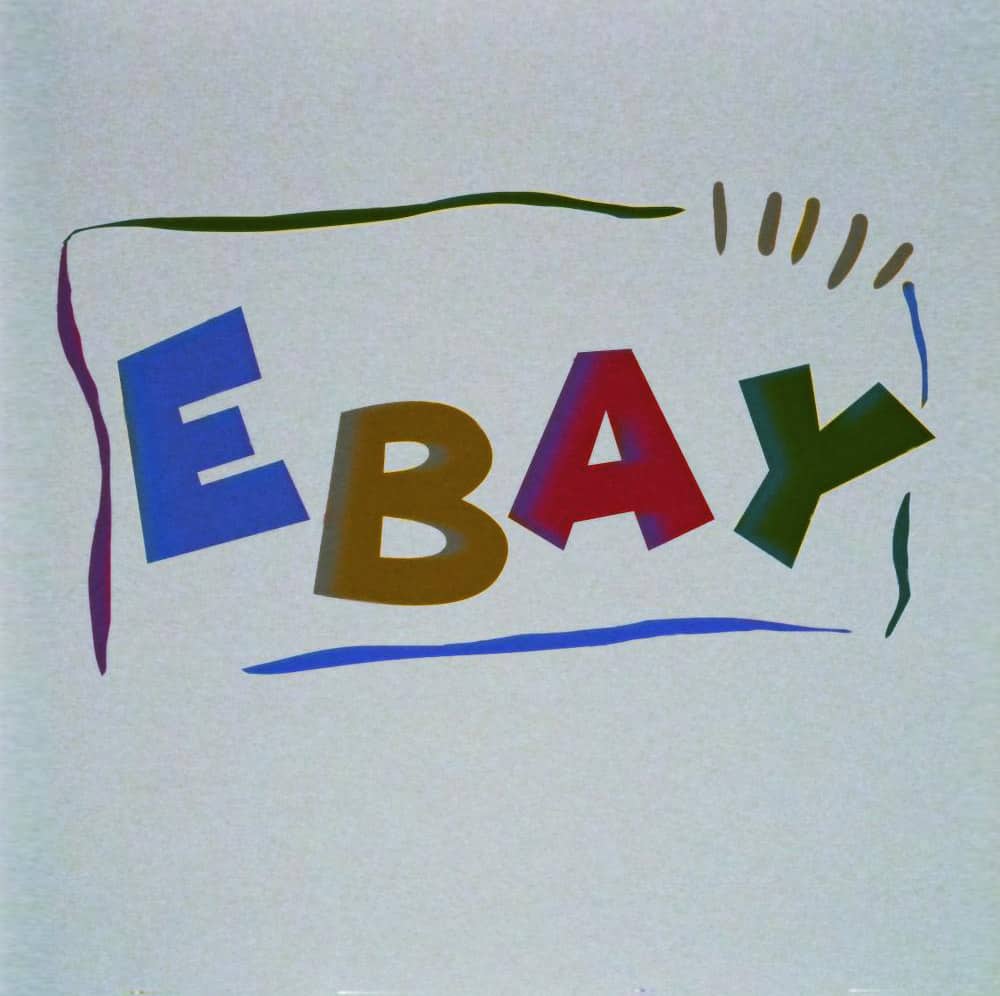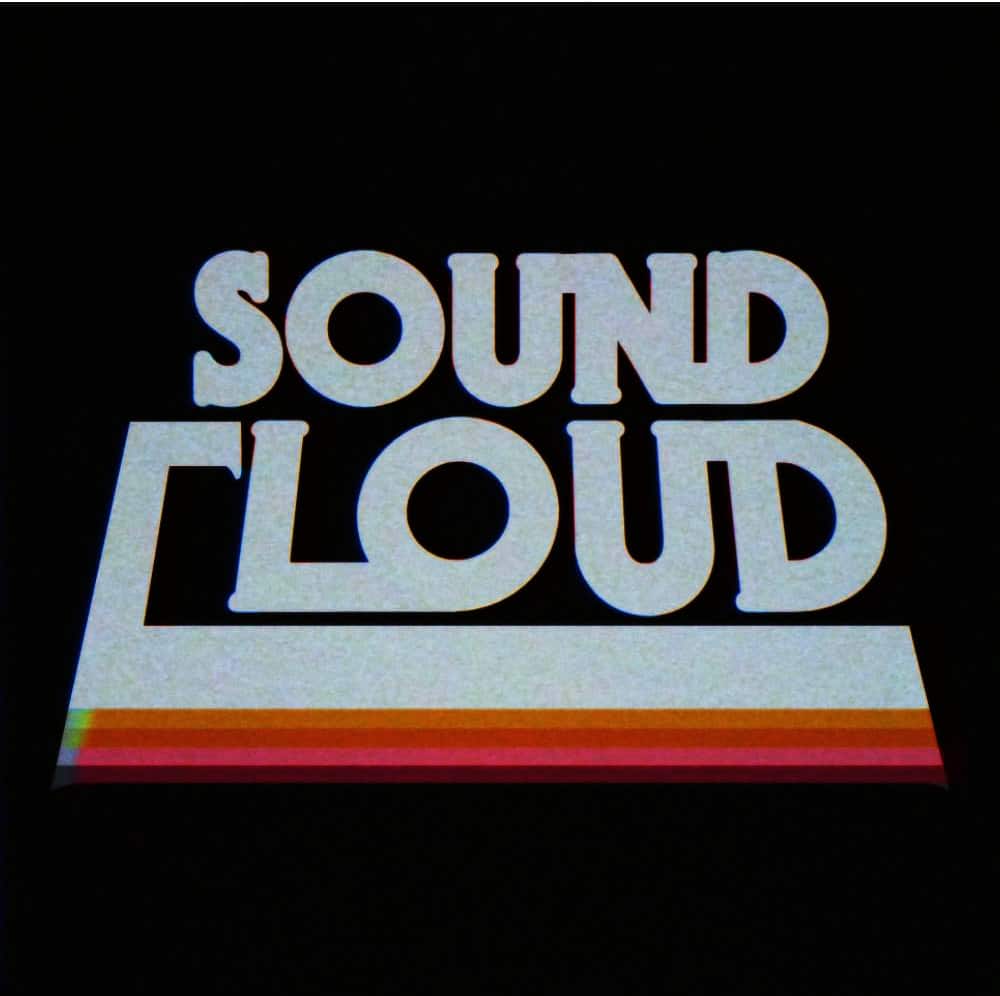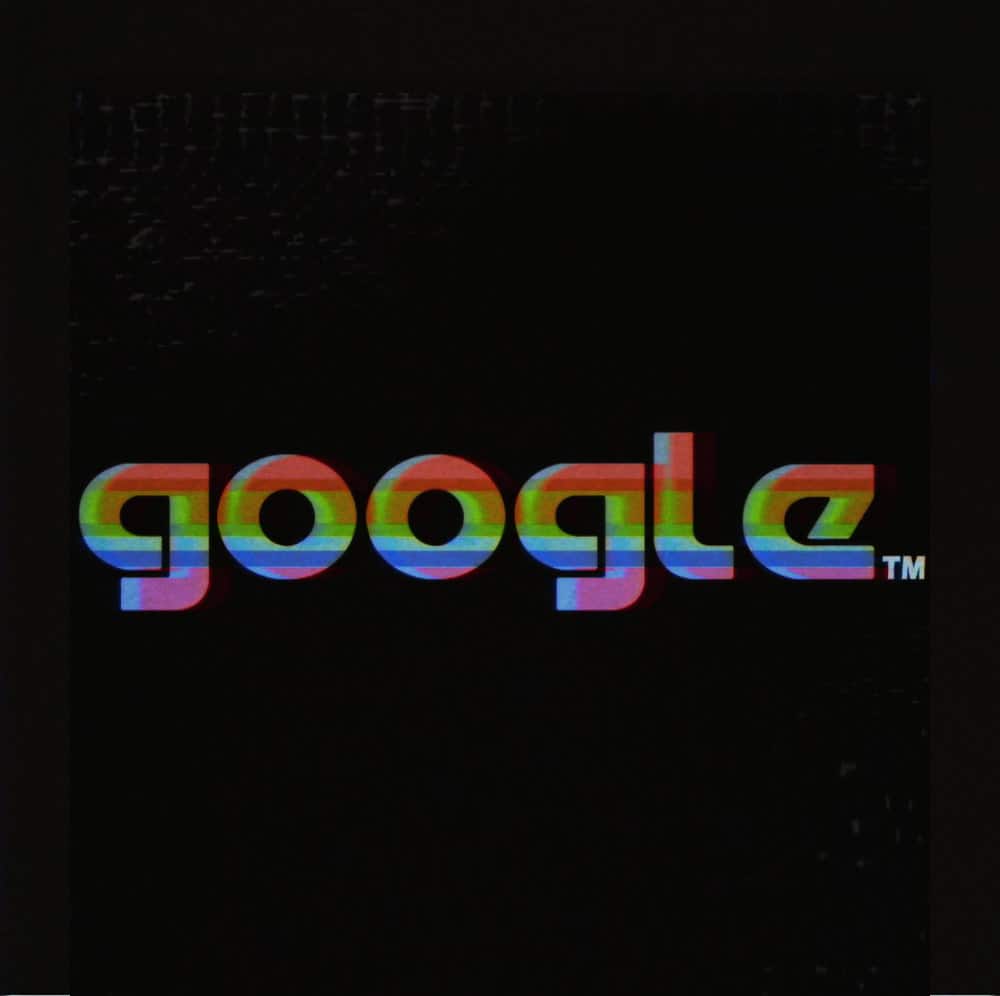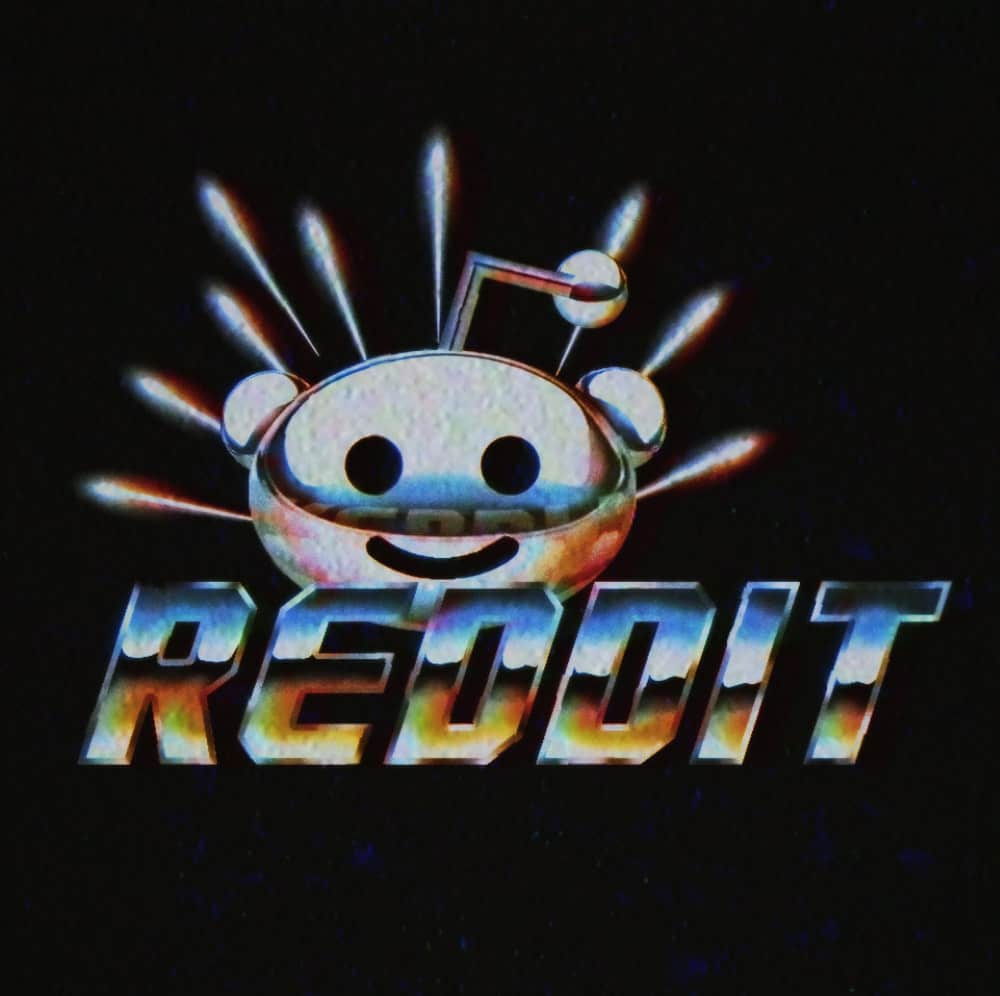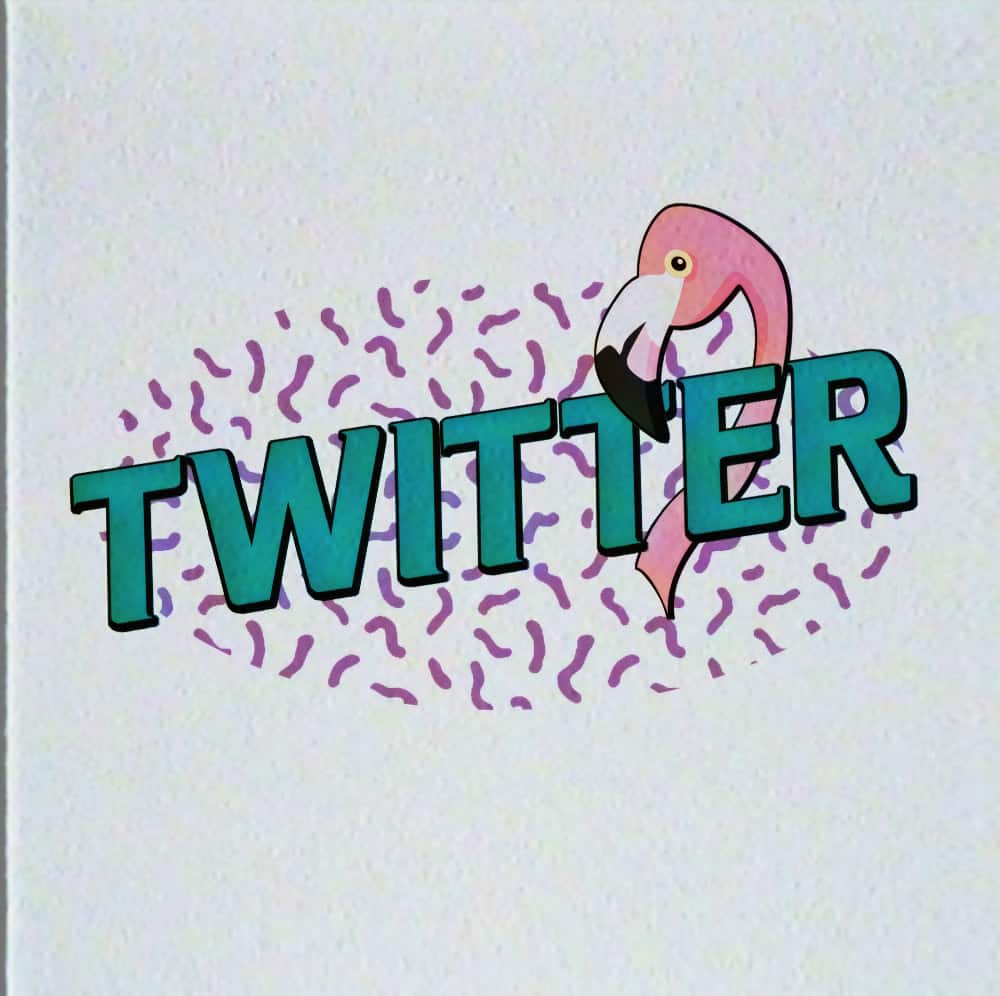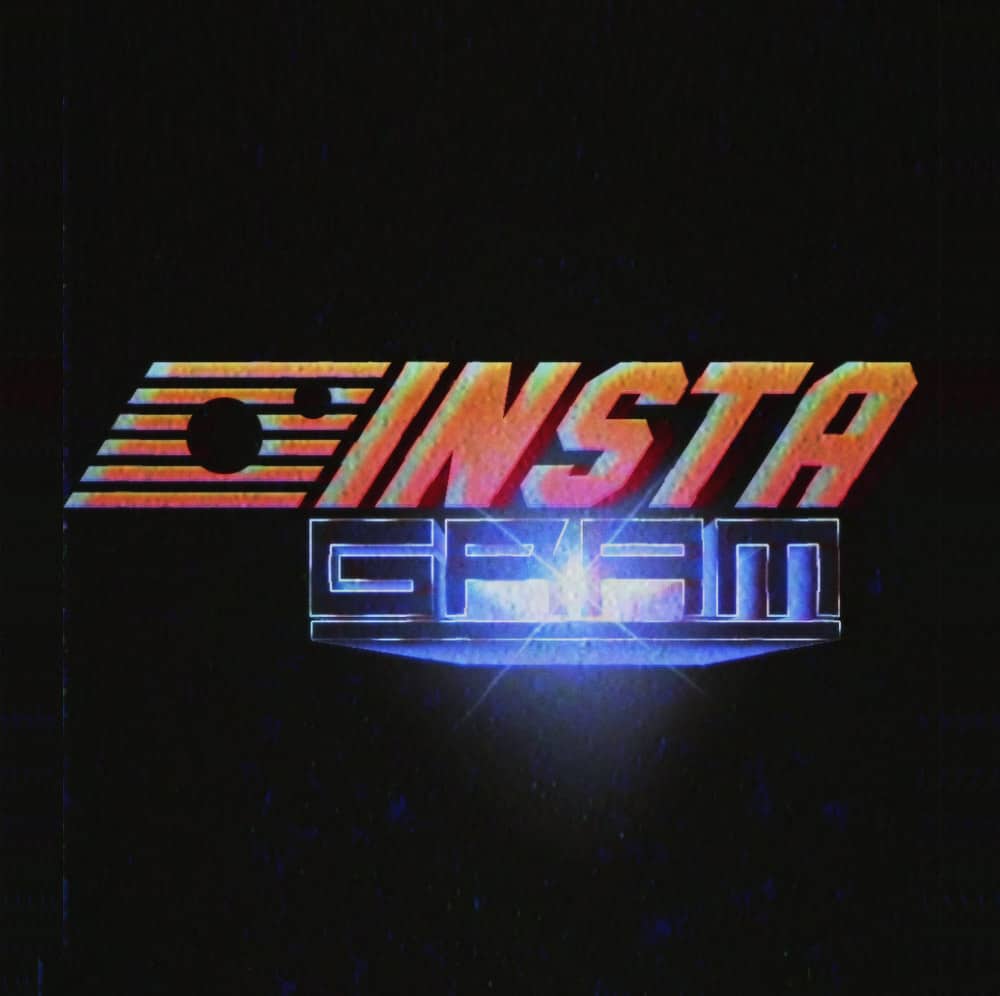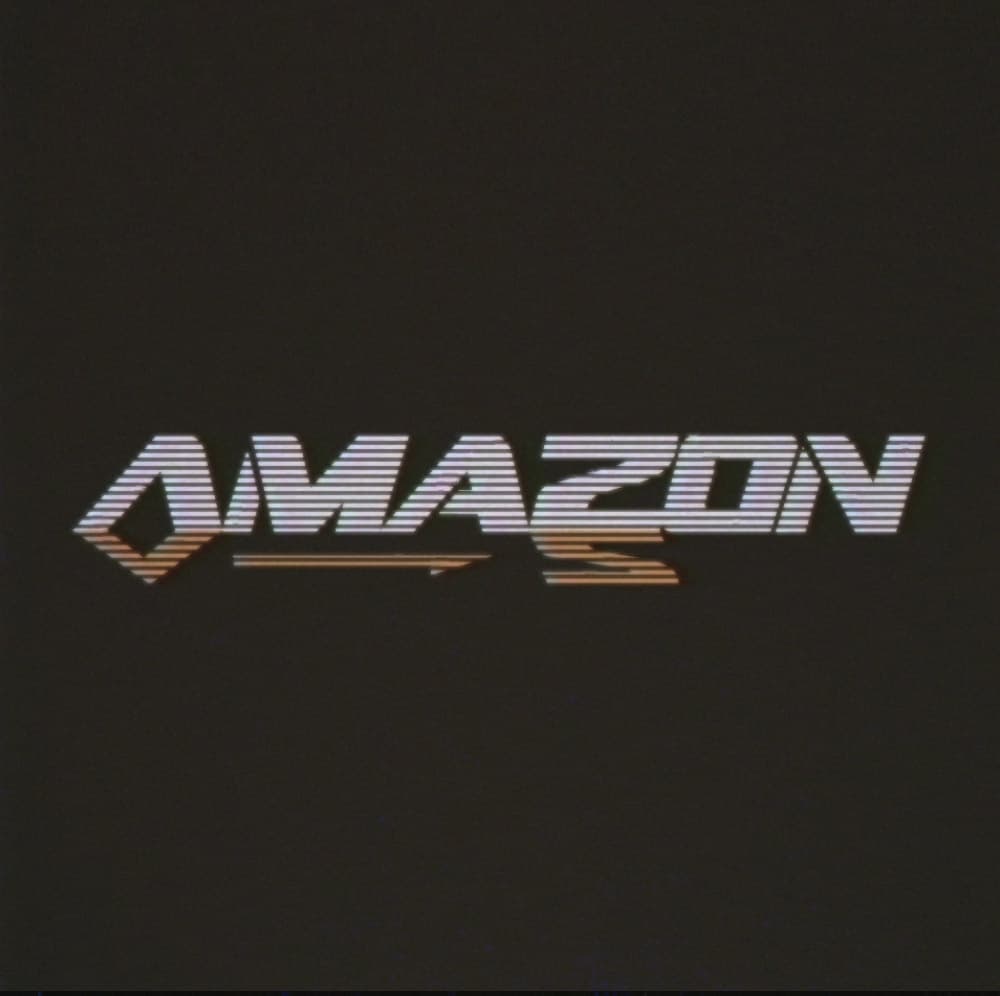 "Famous Brand Logos Redesigned in Retro 1980's Style by FuturePunk"https://t.co/XEAONF8QRR#logo #logos #retro #logodesign #brands #graphicdesign pic.twitter.com/N62a1tdL5x

— The Logo Smith: Logo & Brand ID Studio (@thelogosmith) August 24, 2018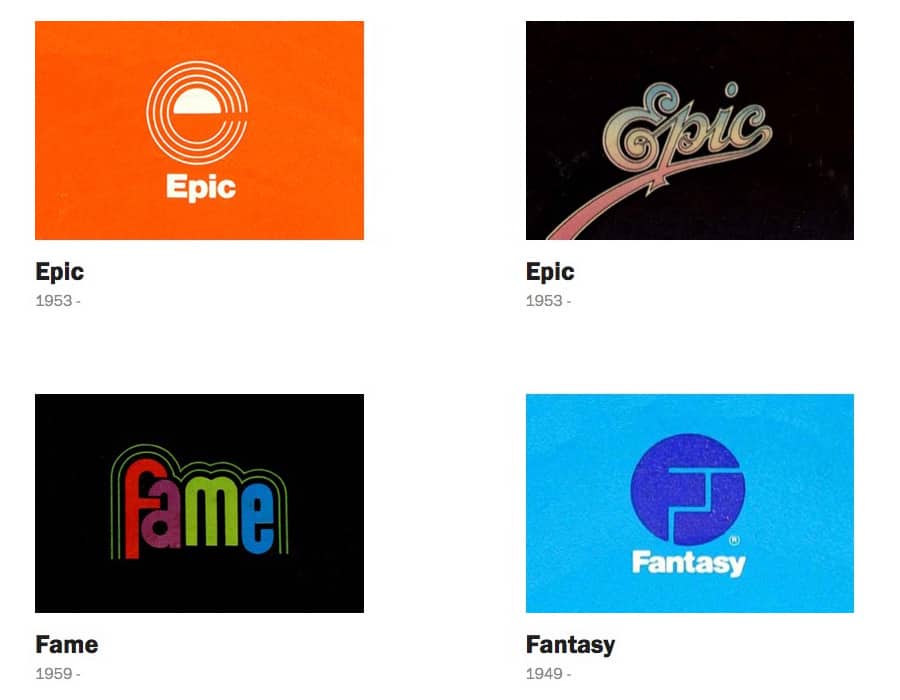 Record Label Logo Design - A Monster Logo Compilation by Reagan Ray
This record label logo compilation has surely got to be one of the largest logo compilations out there? Reagan has done an incredibly job of sourcing these record label logos, and then presenting them in a clean and simple fashion.
Quite a few of these are familiar, but I'd certainly say the majority are not!
I've just picked out a handful to post here, so please do head over to Reagan's website and view the entire collection for your self.
From Reagan's own words:
"This was a beast of a post to put together. In my other logo posts, I was dealing with hundreds of brands. With record labels, it's in the thousands. If you include indie and foreign labels, I feel like I could have spent the next few years trying to track down and organize all the label logos out there. Halfway through, I almost decided to split it up by either decade or genre, but it was just too daunting.

So after tons of browsing (thanks 45cat!), I've managed to curate what I think is the cream of the crop. I've mostly stuck to the major labels, with some off-beat stuff mixed in. As with most logo collections I've put together, the oldies (and nostalgia) rule the day. If there's a great one I missed, hit me up on twitter and let me know about it. Enjoy!"
Record Label Logo Designs

SaveSave
Hot off the heels of NASA's 60th Anniversary Logo Design, NASA has now revealed the Exploration Mission-1 logo patch and & mission identifier. The logo shows the Space Launch System (SLS) rocket carrying the Orion spacecraft.
Already looking forward to seeing what the Exploration Mission-2 patch will look like.
--> Download the full size Exploration Mission-1 patch.
NASA Reveals The Exploration Mission-1 Logo Patch & Mission Identifier
NASA: The Exploration Mission-1 artwork showcases the Space Launch System (SLS) rocket carrying the Orion spacecraft and lifting off from Launch Pad 39B at NASA's Kennedy Space Center in Cape Canaveral, Florida. The triangular shape represents the three main programs that comprise NASA's Deep Space Exploration Systems: Orion, SLS, and Exploration Ground Systems, and is a classic shape for NASA mission emblems dating back to the shuttle era.

Several elements within the design carry symbolic meaning for this historic flight. The silver highlight surrounding this patch gives nod to the silver Orion spacecraft, including the European service module that will be voyaging 40,000 miles past the Moon in deep space. The orange rocket and flames represent the firepower of SLS.

The setting is historic Launch Pad 39B, represented by the three lightning towers. The red and blue mission trajectories encompassing the white full Moon proudly emphasizes the hard work, tradition, and dedication of this American led-mission while also embracing NASA's international partnership with ESA (European Space Agency) as both agencies forge a new future in space.

The Exploration Mission-1 emblem was designed in collaboration by the creative team working for the Deep Space Exploration Systems programs, which includes Orion, SLS, and Exploration Ground Systems, located at NASA Headquarters in Washington, Glenn Research Center in Cleveland, Johnson Space Center in Houston, Marshall Space Flight Center in Huntsville, Alabama, and Kennedy.

Because the maiden mission of SLS and Orion is uncrewed, the program teams had the rare opportunity to conceive the mission identifier.

Exploration Mission-2, which will fly with crew, will have an insignia designed by NASA's Astronaut Office with the help of the crew that will fly aboard the most capable deep space system to take flight.
SaveSave
SaveSave
SaveSave
Social Decay, designed by CGI Artist Andrei Lacatusu, has created these ultra realistic vintage inspired signs of decaying famous social media brand logos.
This has to be one of the most inspiring, and visually compelling, brand logo studies I've ever seen.
This is truly some astonishing 'creative' work, not to mention the reasoning behind it all.
Urge you to list Andrei's Behance project page, and look at some of the other images he's uploaded, that look at each of these in closer detail.
Social Decay Brand Logo Series Designed by Andrei Lacatusu


SaveSave
The New NASA 60th Anniversary Logo Designed by Matthew Skeins
NASA has released an official logo for use in observing this milestone anniversary. Designed by NASA graphic artist, Matthew Skeins.
The logo depicts how NASA is building on its historic past to soar toward a challenging and inspiring future.
NASA will celebrate its 60th anniversary on Oct. 1, 2018. In six decades, the agency has not only put astronauts on the moon, but fundamentally changed how we look at the Earth and the cosmos, pushed the limits of technology and continued to improve aircraft and aviation -- not to mention building the first weather and early telecommunications satellites.

As NASA looks forward to such milestones as the launch of the James Webb Space Telescope and the Space Launch System, this page will look back at some of the milestones we've reached along the way.
SaveSave
SaveSave
SaveSave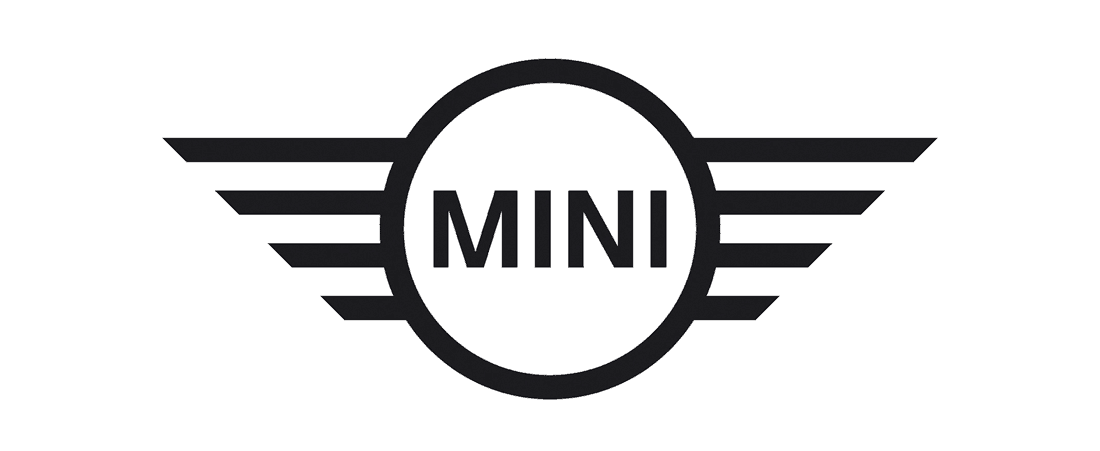 Our favourite little car gets a new Logo Design, courtesy of BMW:
BMW: Current interpretation of the brand emblem combines stylistic elements from the early phase of the classic Mini with a future-oriented appearance that focuses on the essentials.

[This] latest chapter in the varied history of the MINI logo will be visible on all MINI models as of March 2018: on the bonnet and rear, at the centre of the steering wheel and on the remote control.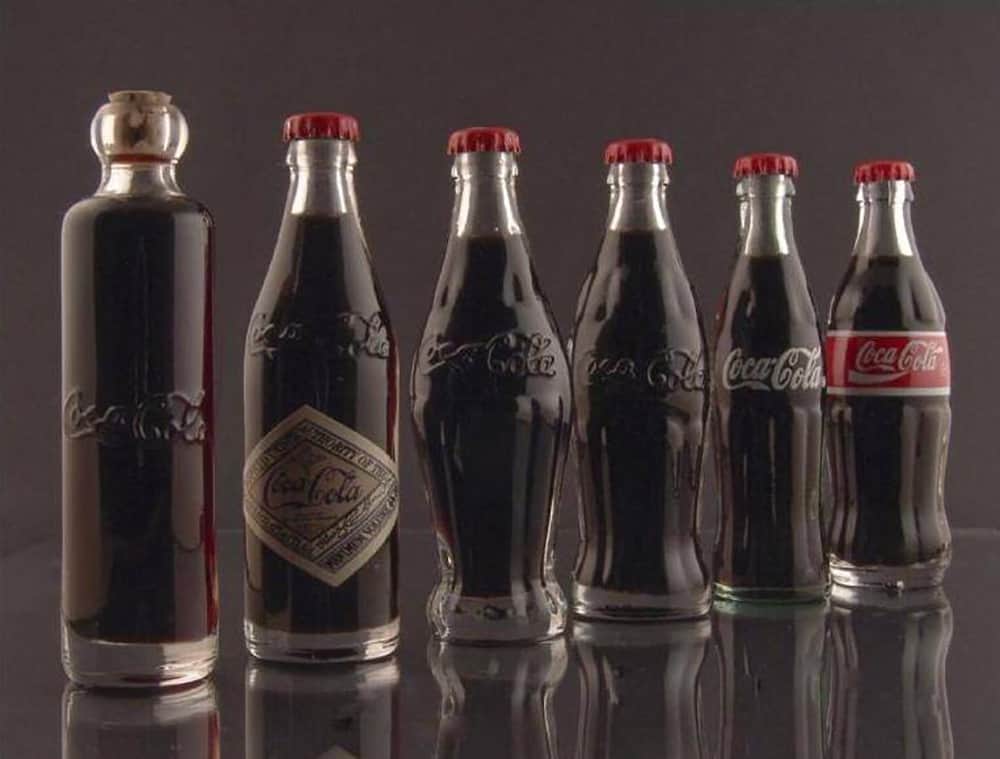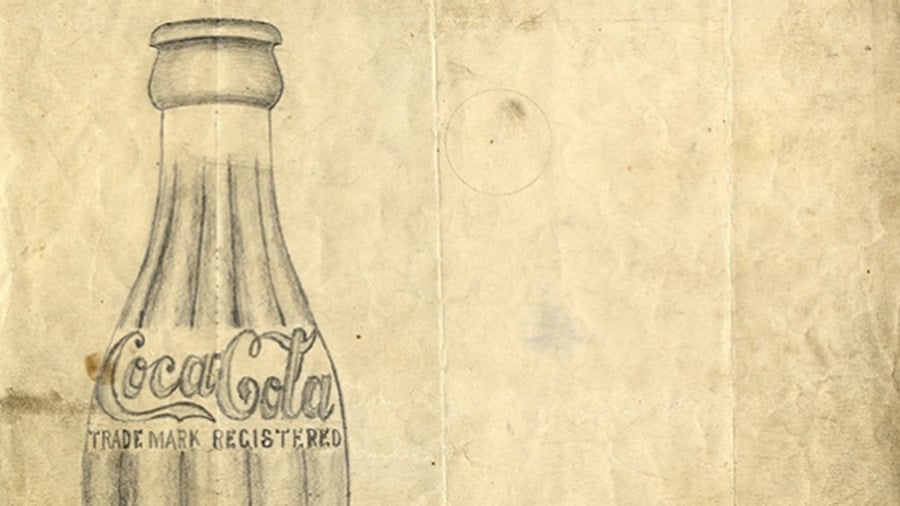 The Story of the Coca-Cola Bottle: One of the most famous shapes in the world is the iconic contour fluted lines of the Coca-Cola bottle.

Renowned as a design classic and described by noted industrial designer, Raymond Loewy as the "perfect liquid wrapper," the bottle has been celebrated in art, music and advertising.

When Andy Warhol wanted a shape to represent mass culture, he drew the bottle and when Volkswagen wanted to celebrate the shape of the Beatle, they compared the car to the bottle.

How did the bottle become so iconic?

It began with the desire to protect brand Coca-Cola and was a cooperative project between The Coca-Cola Company and its bottlers.

In 1899, two Chattanooga lawyers, Joseph Whitehead and Benjamin Thomas, traveled to Atlanta to negotiate the rights to bottle Coca-Cola. The product had been an increasingly popular soda fountain drink established a mere 13 years previously.

In fountain form, Coca-Cola grew from an average of nine drinks per day sold in 1886 to being sold in every state of the US by 1900.

Thomas and Whitehead wanted to capitalize on the popularity of the drink by bottling it to be consumed outside the four walls of a soda fountain.

The contract the two signed was a geographic one and The Coca-Cola Bottling Company began franchising the rights to bottle Coca-Cola in cities across the U.S. By 1920, over 1,200 Coca-Cola bottling operations were established.

The bottles used in those days were simple straight-sided bottles that were typically brown or clear. The Coca-Cola Company required that the bottlers emboss the famous logo onto every bottle.

Read more: The Story of the Coca-Cola Bottle
Via Reddit
SaveSave
SaveSave

The Beautiful Logo and Lettering Design of Tony Forster
Found the above Promotional Poster-1977 on Tumblr the other idea, and it was a good reminder of the late and super talented, Tony Forster (1941—2008).
It's not a name that often rings many bells, and I can't even locate a Wikipedia page, which is a real shame.
However, you're likely to have some of his Forster's work, even if you didn't know the designer behind it.
My search for Tony Forster did uncover a Behance page: Tony Forster—The Fred Astaire of Letters, set-up by David Quay, who knew Tony very well.
David writes: "Tony Forster was my lettering sparing partner. He lived in Tyldesley outside Manchester and was a few years older than me. I looked up to him and he always inspired me, in fact he was far better than me. Of all the lettering designers around at the time: DiSpigna, Carnase, Larcher, Rousselot, Grimshaw, for me he outshone all of us. Unfortunately he died aged 57, far too young, as did his younger friend Paul Grimshaw who died before him. I always think of Tony as the Fred Astaire of letters, he could tango, waltz, boogie-woogie, lindy-hop, fox-trot with his pen. He is is the unsung hero of graphic design.

Tony Forster was born in 1941 in Warrington, Lancashire. He didn't have any formal design education, but started work at sixteen as a junior designer at Artel Studios in Manchester. He had a long association with Keith Murgatroyd, forming FC & M Design Partnership with him and Wendy Conibear in 1976 and becoming a director of Royle/Murgatroyd Design Associates in 1980. He went on to work as creative director at Drawing Board in Manchester until 1995, and was also very committed to education and taught for many years at Bolton In 1997 he reformed his design practice, working from a studio in his house in Tyldesley, Manchester.

The work of Tony's that I will slowly add below are enhanced from very faded photostats that Tony sent me up to 40 years ago, hence a certain loss of line quality or blackness.
Here are some of the lettering and logo work from Tony's talented hands.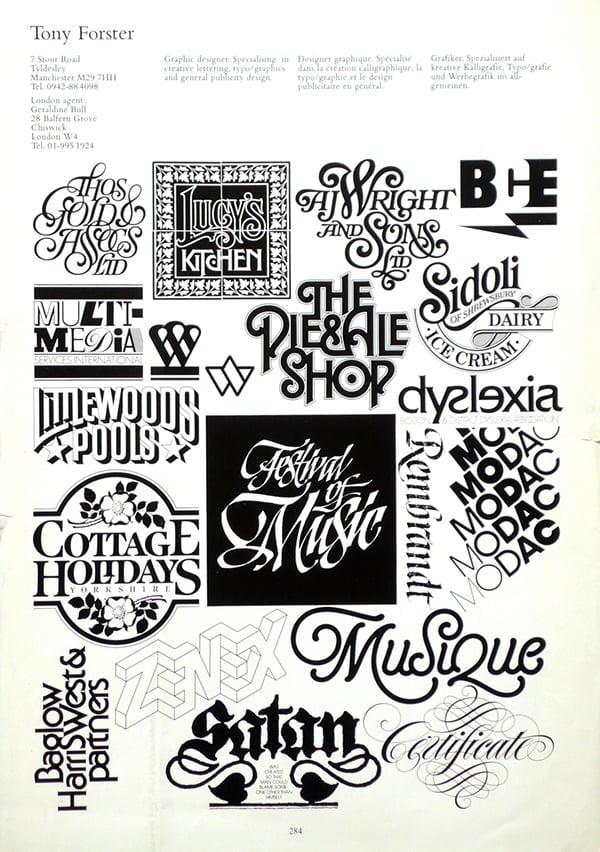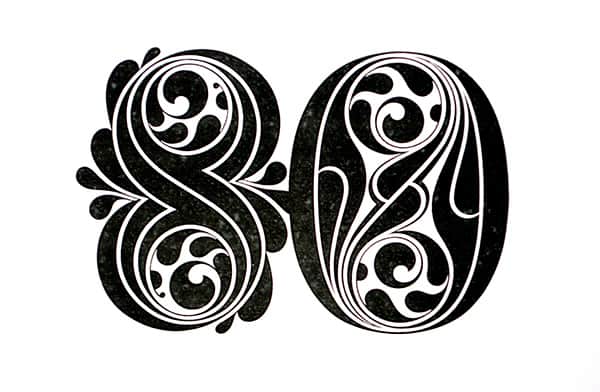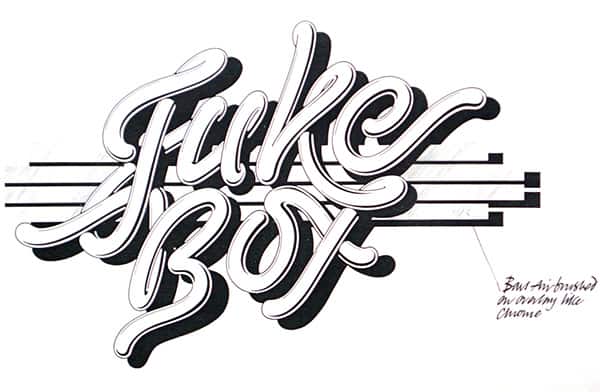 SaveSave
SaveSave
The Unofficial Style of NASA Logo Design Used in the Movie LIFE
Watched LIFE the other day; noticed the NASA logo wasn't the official NASA 'meatball' logo, nor the far cooler NASA 'worm' logo, from 1976.
IMDb: "A team of scientists aboard the International Space Station discover a rapidly evolving life form, that caused extinction on Mars, and now threatens the crew and all life on Earth."
I only noticed it in one scene, but it likely appeared elsewhere, I just wasn't paying attention enough.
Verge wrote a rather lengthy article on NASA, and the movie: The fictional NASA in Life is run by a bunch of psychopaths and idiots

Recreating the LIFE Movie NASA Logo
I did think though it would be a bit of fun to recreate it, as best as I could, without spending hours on it.
It's not 100%, as from the TV screenshots, it does look like all lower-case version of the logo is a bit hit & miss, itself, in the movie.
Or just bad embroidery…
I have read on StackExchange, that NASA often grant movies permission to use the official NASA 'meatball' logo, such as in the movie, Martian.
In this case, presumably because it's set in the not too distant future, that they assumed the NASA logo would have been 'updated' again. Fair assumption, to be sure…
I'd say they were 'circling' back to my favourite version of the NASA logo, the 'worm' variant. it's the version also now available as part of the official reproduction of the NASA Graphics Standards Manual.
It's so cool, there's even an animation of it.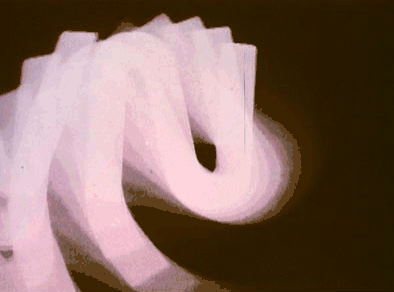 © 2005-2018 All Rights Reserved The Logo Smith
Logo Designer & Brand Identity Design Studio, with 25 Years Experience.
Graham Smith: 10 Badgers Copse, Seaford, East Sussex, England.
 Tel: +44 (0) 7816 527 462  Email: glogosmith@gmail.com