All Archived Posts in negative space
UPRAW Negative Space Logo Design Process
Here's the very first attempts at vectorising the UR negative space logo sketch (below), that I have been working on over the last few weeks, for UPRAW.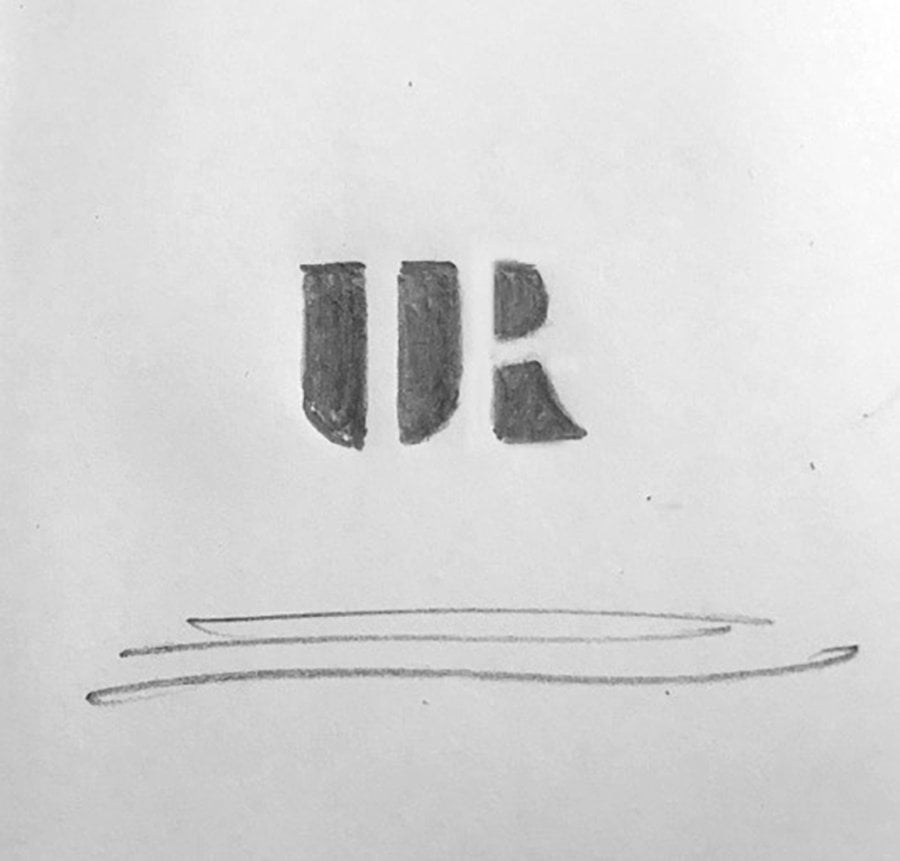 The sketch shows how I'm trying to create a balanced set of initials, formed from the 'U' and 'R', but creating the 'R' from it's own negative space.
Notice how i need to keep an eye on the proportions of the negative space, compared to the proportions of the 'U'.
The proportions, mostly the overall width, of the 'R' need to look cohesive next to the 'U', which is relatively wide. You can see that the regular capital 'R' has very narrow negative space elements; shown in orange below.
Used two font styles (below), to get an idea of how the uppercase 'R' is styled in various fonts, and how the negative space elements (in orange) can vary from font to font.
The proportions of the 'R' need to be carefully created, so that it doesn't look out of place.
It's super important that when making this letter 'R' from such narrow elements, that it still needs to look like it could be a regular 'R', especially when viewed after the 'U', which is pretty much a regular shape 'U', but just cut into two, so more like a stencil.
The image (above) shows my progress in recreating the UR in Illustrator as a vector.
I have created four slightly differing versions so far, to just get a feel for what form of 'R' will look the most cohesive, and natural looking, when viewed next to the 'U'.
As I'm using the right hand side of the 'U' for form the R's vertical left side, creating the right side of the R out of it's own negative space, is actually pretty tricky, at least in a way that looks as normal as possible.
Further Updates
I'll be updating this Case Study page, with additional images and text, during the life span of this logo design project.
Update: 7th January 2017
Taken a decision to move away from the 'negative space' style of logo design, and instead we're now going with this stronger, bolder, cleaner and more impactful design.
Still based on the 'ur' initials, but in far more robust and angular way, which is far more in keeping with the UPRAW brand name.
Business Card and Letterhead Mock-up's
Couple of letterhead and business card mock-up's, to help present the logo design in a more aesthetically pleasing, and realistic format, for the client.
Really pleased with this new logo design direction; that new logomark looks really striking on both the letterhead, and business card, in both black on white and white on black.
Logo Design Font Pairings
Image below shows some initial exploratory font pairings for the UPRAW logo.
Basically trying to find the right proportioned font that looks like the right fit up against the logomark.
When looking to pair a font with a newly design logomark, I take into accounts aspects such as: font weight, font width and height, overall proportions, any specific font styling and kerning styles.
We settled on the top-right version, which is actually Eurostyle Bold.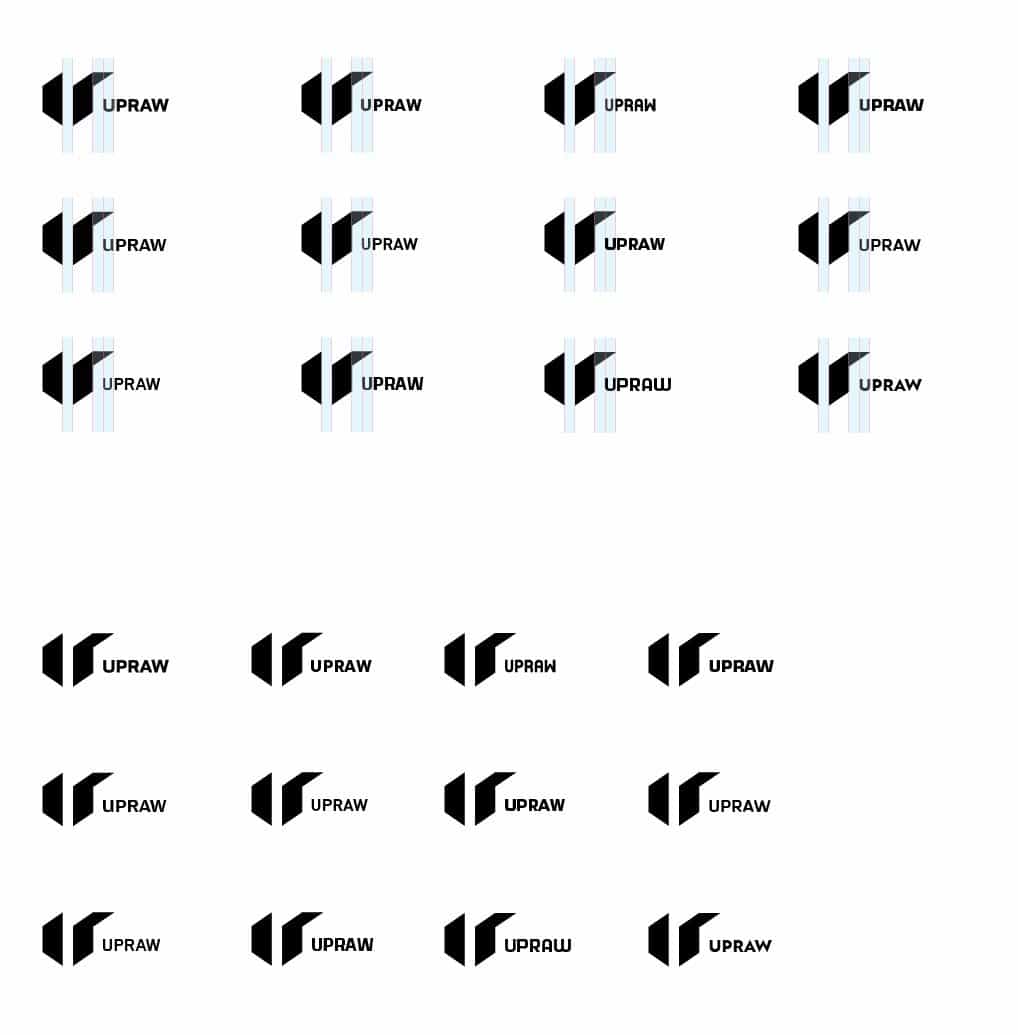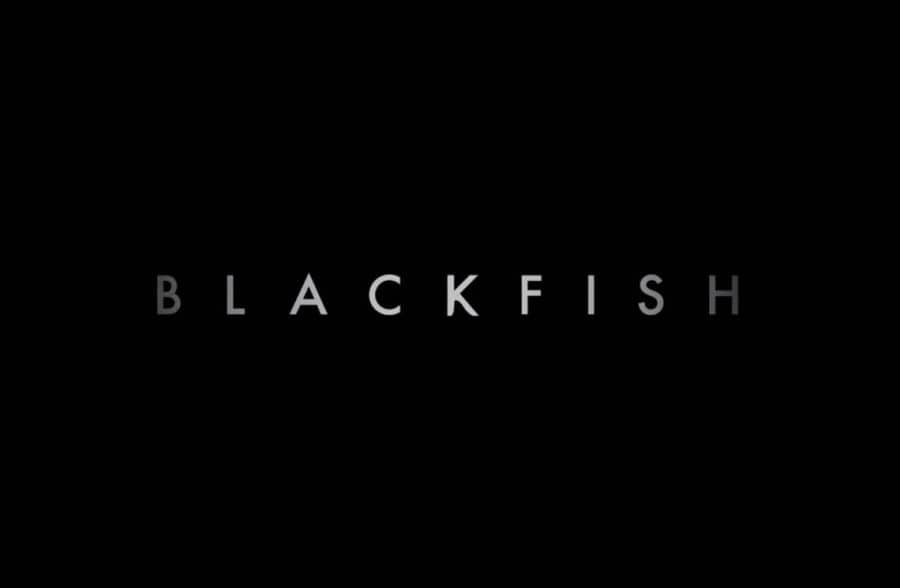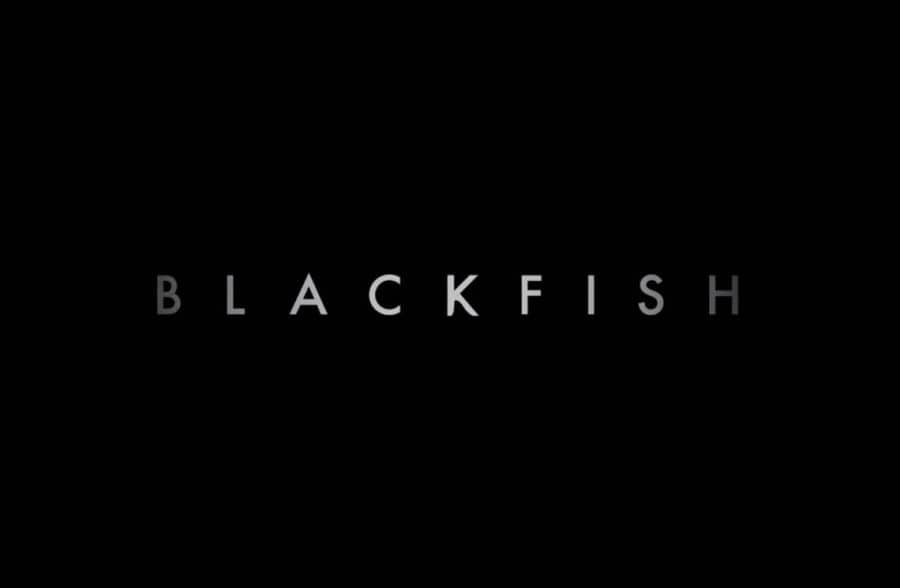 The Blackfish Logo - The Perfect Art of Subtlety in Negative Space Trickery
I've not seen Blackfish documentary as yet, so this is probably why I'be only just cottoned onto the one small, but beautifully part of the Blackfish logo.
As it stands, the Blackfish logo type is really rather beautiful, with that gentle fading out to black on both sides of the wording.
It instantly conjures up the idea of the deep, dark depths of the ocean without so much of a visual graphic.
'Blackfish': The Documentary That Exposes SeaWorld
That's until you are pointed towards the rather cunning placement of the fin bottom of the 'K'. A super subtle application of Negative Space of logo design if I've ever seen one.
I think it's reasonably safe to say this would have been missed by some people, maybe for a small period of time, and maybe for a long period of time.
I'm only late to the party because, as I said earlier, not yet watched Blackfish (I think it's on Netflix), or really know anything about it. But I'm likely to suspect I would have still missed the 'fin' initially, especially if only seen the smaller version of the logo. Once you see the enlarged versions, then it obviously stands out a little more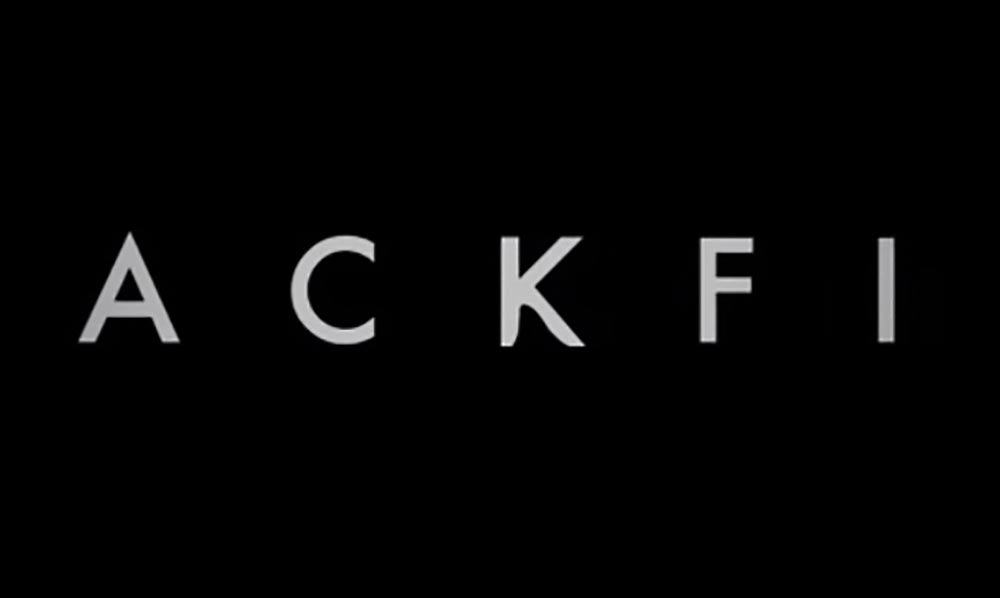 http://www.seaworldofhurt.com: Gabriela Cowperthwaite's critically acclaimed documentary Blackfish centers on a captive orca named Tilikum. He was torn away from his family and ocean home when he was 2 years old, and out of frustration caused by nearly 20 years of intense confinement, isolation, and lack of emotional and intellectual stimulation, he has killed three humans.

In her documentary, Cowperthwaite pieces together Tilikum's story with shocking film footage, expert testimonies, and heartbreaking interviews with the people who know Tilikum better than anyone: his former trainers. Watch the trailer now: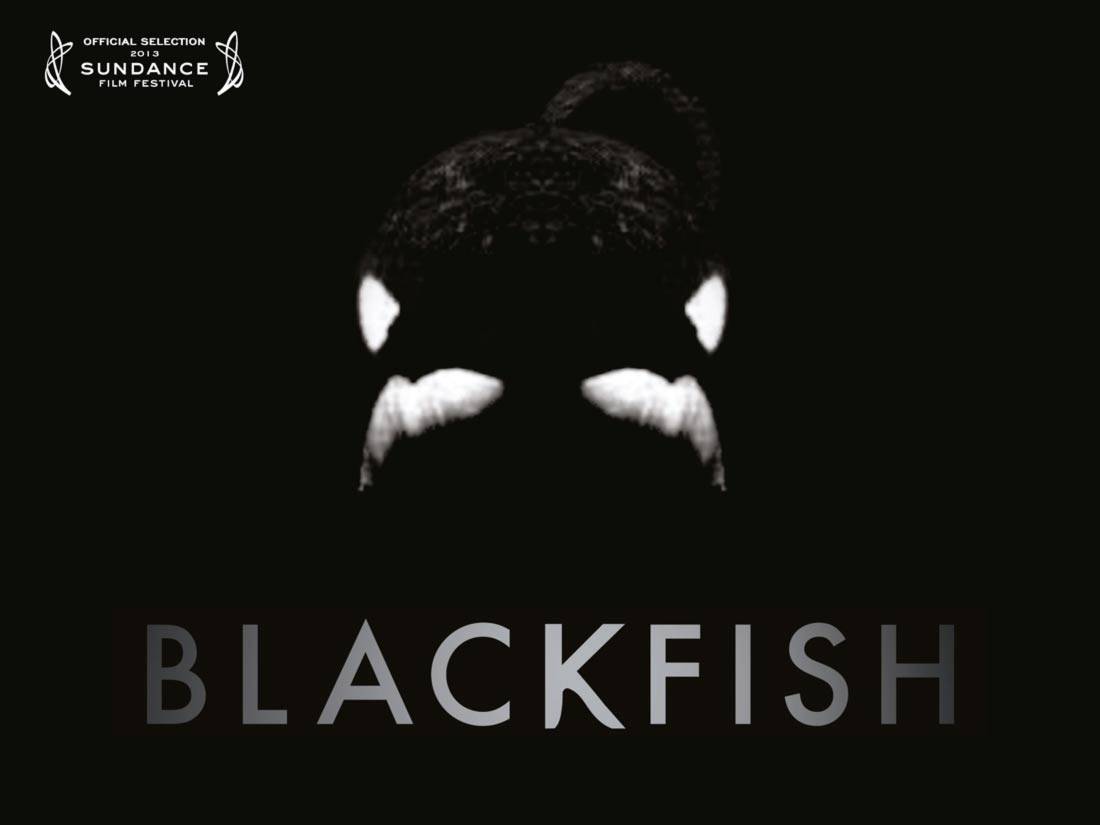 Negative Space one&one Logo Designed by one&one
It wasn't an instant recognition of this very slick negative space logo design of the numerical number 1 in the letter 'o' in both instances of the word 'one', but it was certainly within a second or so, then it was like… ohhhhh, that's really rather special.
In the realms of negative space logo design trickery, this one&one logo design is certainly very much right up there.
Not too subtle as to be almost invisible, but neither too obvious or forced to be annoying. Finding that balance of sweet and sour can really be quite the challenge, and I really do feel that one&one have pulled that off really rather well.
The top of the negative space number 1 is almost a perfectly natural fit for the inner spaces of the letter n, and it's only really the protruding serif that really does the job of hooking you in, then the angled sliding straight line where the inner curve should be to finish it off.
So nice.
Hotel Chain, a logomark which came about whilst working on some idea's for a hotel identity project I am currently working on. Just an example of how sketching and playing with endless rounds of idea tweaking in Illustrator can result in something quite fun.
The Why

At some point in the 'proper' hotel logo development, I noticed the negative space forming a 'H', with a rather loose visual association of a 'chain'. The moment I saw the possibility of a 'chain', then the common phrase 'Hotel Chain' come into being. So a few tweaks of the mark, trying to make the 'H' almost subliminal, a fun concept logo came to being.
Typography
The font is MorganSNCaps from the huge Morgan type family, from the Feliciano Type Foundry. The font form closely resembles the 'O' on the chain which helps tie the font in nicely, compact and squared. I probably spent more time finding the right font for this than the actual mark.
Move on, nothing to see here
It really doesn't mean much, and doesn't have any real relevance to anything. It just fitted in nicely with the topic at hand, and shows how a nice negative space idea can work.
I suppose one could substitute the 'hotel' for another 'h' word, which might improve visual relevancy. I did think about keeping the basic idea under wraps, hidden in my arsenal of unused logo ideas and concepts for a future paid project, but not in this case. Chances of bumping into a paid client project where the initials are 'H & C' with the business being 'chains', I felt I would be waiting some time.
Typically, I will get a proposal in the email tomorrow for a company called Harry's Chains.
It's a 'for fun' logo, I'm not overly fussed. It's a nice logo design in it's own right.
Sneak Peek - Unholy Ladies Undergarments
This is just a sneak peek of  a logo and identity design I recently completed for a ladies lingerie/underwear/undergarments company, 'Unholy'.  A interesting use of negative space to create a impression of the female form, from various angles. The Sneak Peek is to provide an initial view of the logo images and is linked to my portfolio. An in-depth 'logo design process' post will be done in time brief and to the point information on that design. It will be linked to the images currently existing in my portfolio.
Identity for a ladies lingerie and underwear seller of more provocative and risque nature. Think Ann Summers but more 'devilish'.
Needed to capture a stylish and elegant naughty and mischievous feel, but not seedy or cheap. Something to hopefully smile about when you see it.
Logomark
The logomark I have thus created has a few meanings. Not all are obvious but they are subtle in nature. The main representation is of the view of in between a ladies thighs, with her legs open up.  There is a slight visual link to the 'behind', and also 'breasts'. Some people initially see a cat, the nose and low profile mouth, before seeing the various female shapes. Even the cat has devil and underworld associations. Maybe a gremlin, maybe a devil.
The top part of the mark, the pubic region, stretches out to form a devil horn/ears look.
These are a few of the logomark versions.
Typography
The main font is MrsEavesSmallCaps with the tag line being Agenda Bold.
Thanks
Thanks to all those who helped with the feedback process during the last stages of this design. As this was clearly aimed at the ladies, I needed some feedback to ensure I hadn't overstepped the mark in any area. So thank you to all you who commented on the GetBackboard web app, proved to be immensely useful.
Thanks to Kris Schindler for the cool and useful suggestion of changing Lingerie for Undergarments, that was a winning idea.

A personal logo project playing with negative space in logo marks. This logo, in Helvetica of course, came about more by accident, so nothing overtly planned. Whilst playing with another client logo, and looking at quote marks, I saw this thunderbolt shape that appeared when you put two together.
Seeing this negative space 'thunderbolt/lightning' shape, then spurred me to find a use for it. Initially came up with a pretty lame ass name, QuoteFlash, talk about literal. But that was really just putting some kind of name to the logomark. So I played with various shapes and rotations of the quote marks, played with colours, different fonts, positions... you name it, I tried it. Ultimately came back to what you see here.
Sometimes the first ideas can be the most suitable, changing things for the sake of changing is not always worth the hassle. Just because an idea might hit you in a flash, doesn't mean you have to force yourself to spend countless hours looking at all other possibilities
Punctuality
The wording 'punctuality' popped into my head and felt this was pretty appropriate. Certainly not as lame as QuoteFlash. The logo, 'Punctuality' embodies both the meaning of 'punctuation' as well as being 'punctual'.
A logo just for kicks. I mean, you could argue it's not technically a logo, more of a type design. But that is for another discussion.