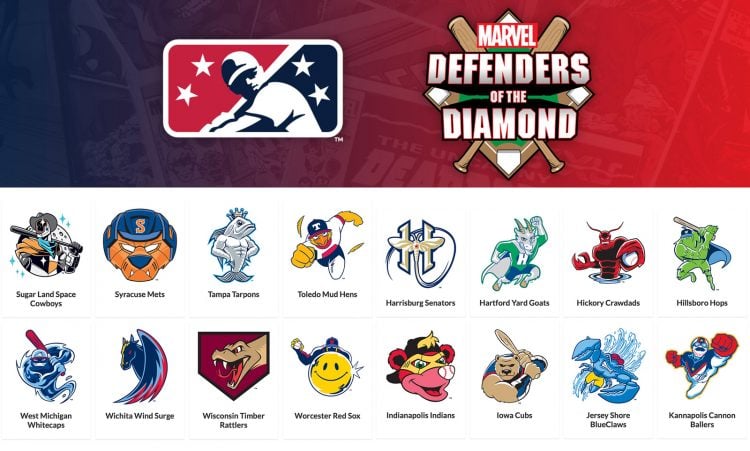 Defenders of the Diamond, Assemble! Minor League Baseball and Marvel Entertainment have partnered on an exciting three-year program called "Marvel's Defenders of the Diamond" featuring 96 different Minor League Clubs across all four levels.
This is such a fun collaboration, and I'd have loved to have been part of logo design team on this project
The fun began during the 2022 MiLB season with each Club hosting at least one Marvel theme night at their ballpark involving popular Marvel Super Hero character appearances, special Marvel-themed uniforms, custom Minor League Baseball-themed comic books and entertaining Marvel-themed activities and promotions throughout the game too.
As part of the Marvel's Defenders of the Diamond series, the animators have reimagined logos for all participating clubs. Logos will be revealed throughout October and November, then you will have your chance to buy your favorites on November 18.
Clubs will be wearing these logos on field in 2023, as they defend their diamond!
Defenders of the Diamond – Marvel Animators Reimagined Logos for all 96 Minor League BaseallClubs