Always great fun to see a well known brands collection, in this case Burger King, of unused logo design ideas, after a major rebranding.
Enjoy…
→ Found via https://twitter.com/Aweiland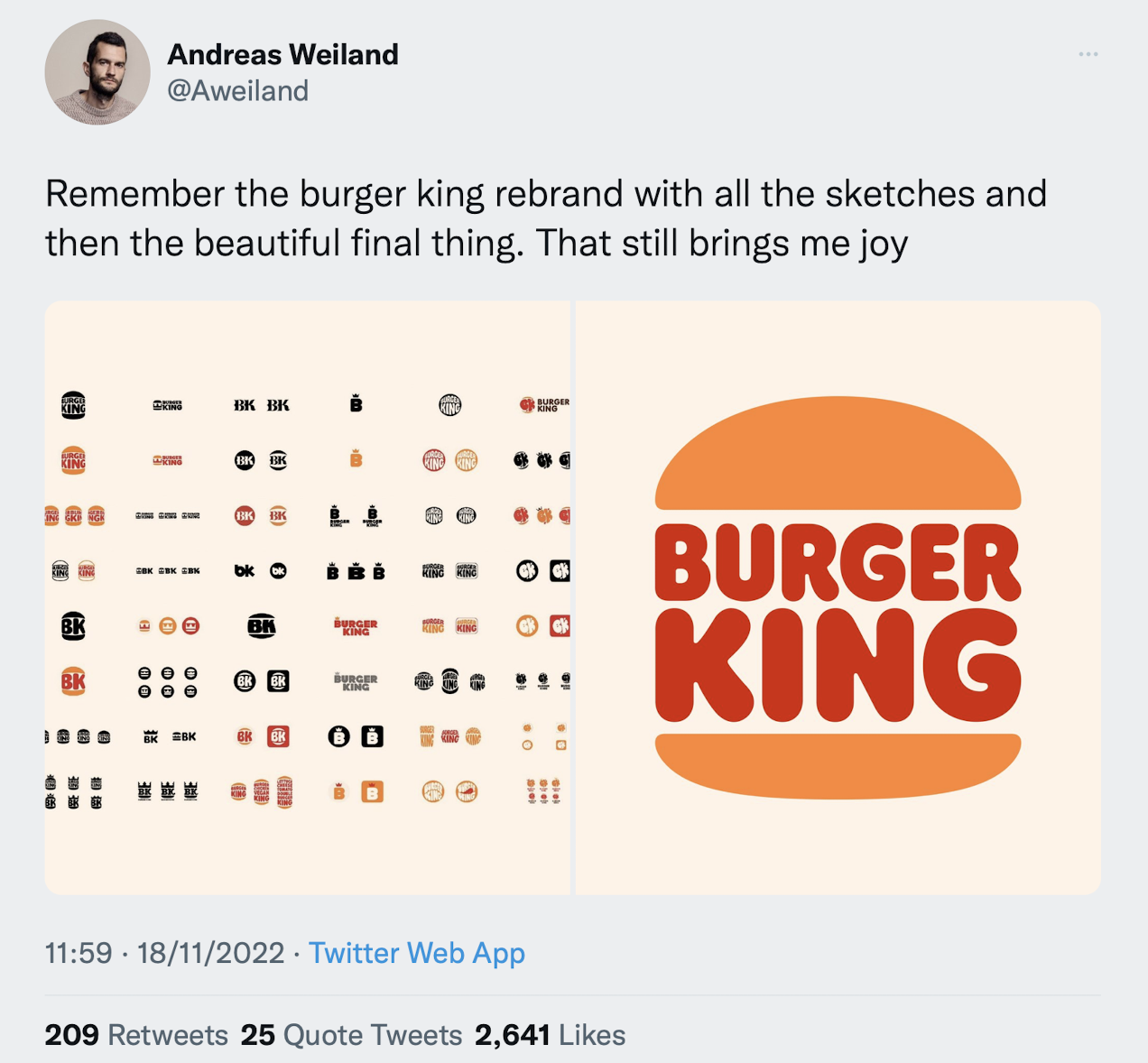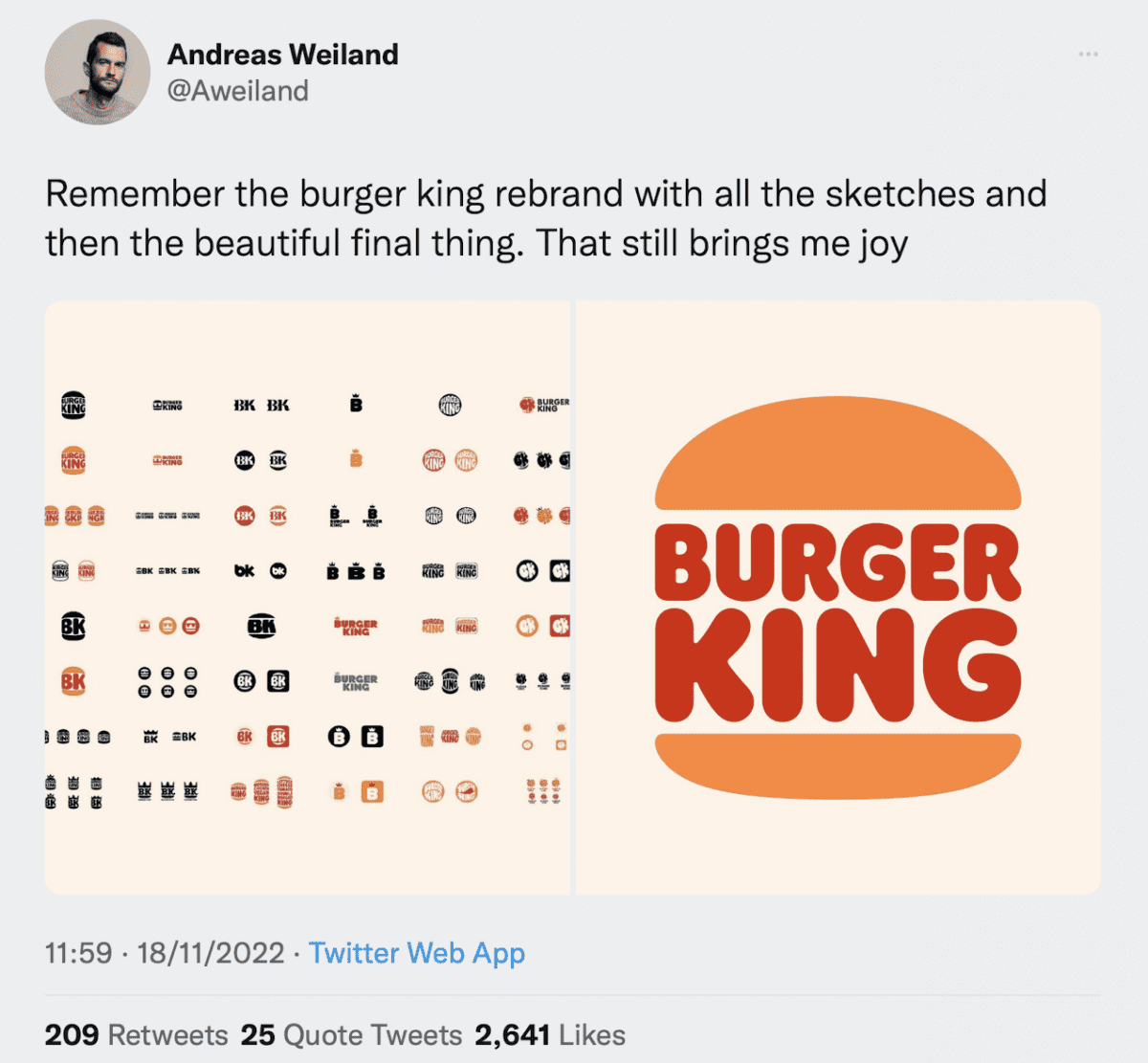 ---
Unused Burger King Logo Ideas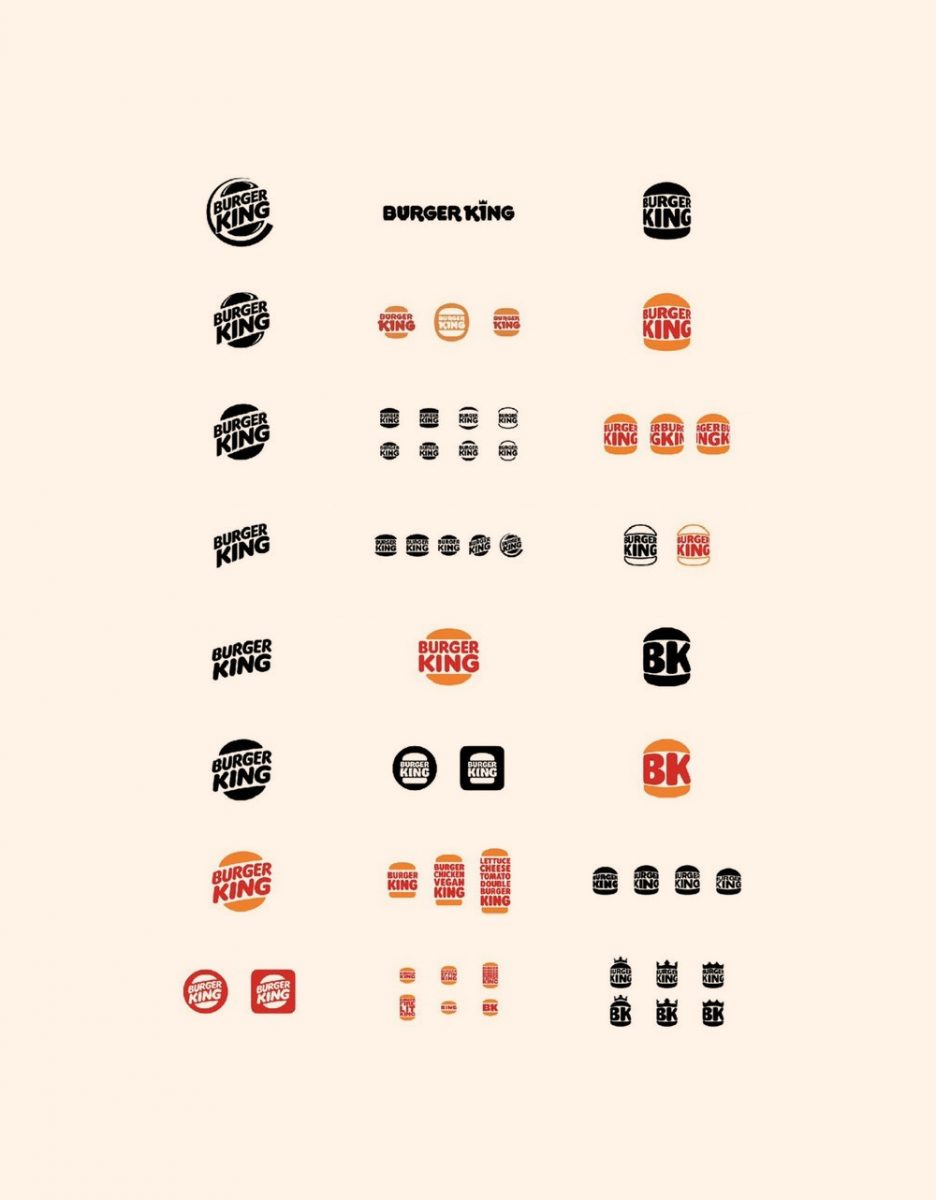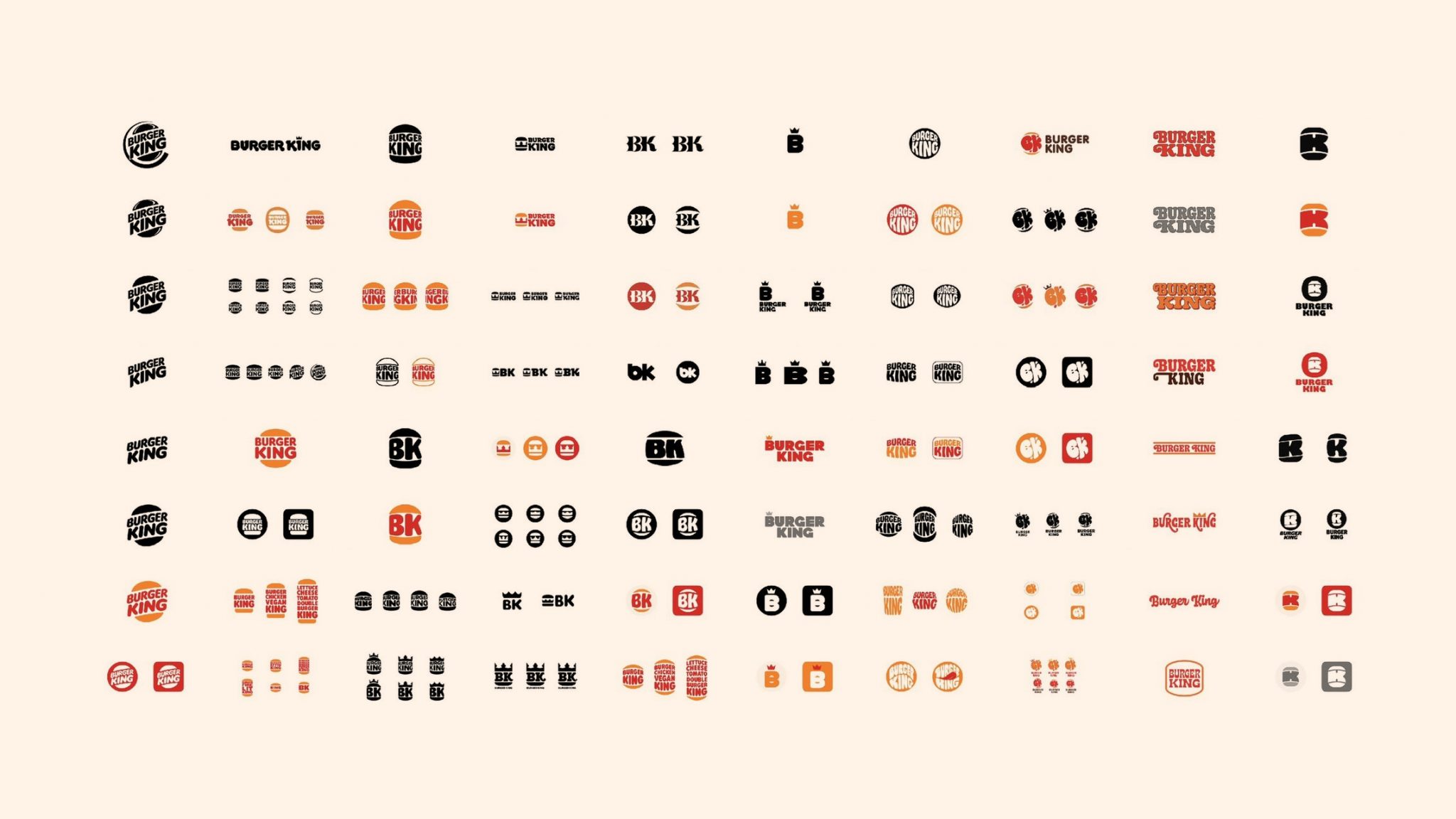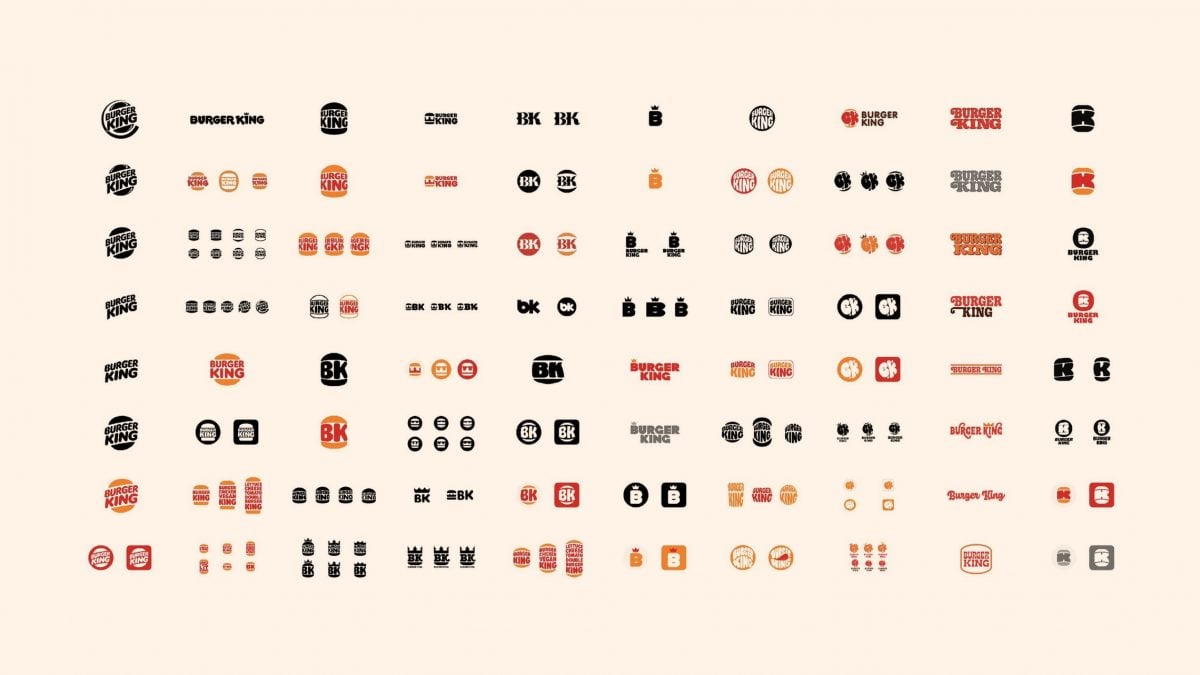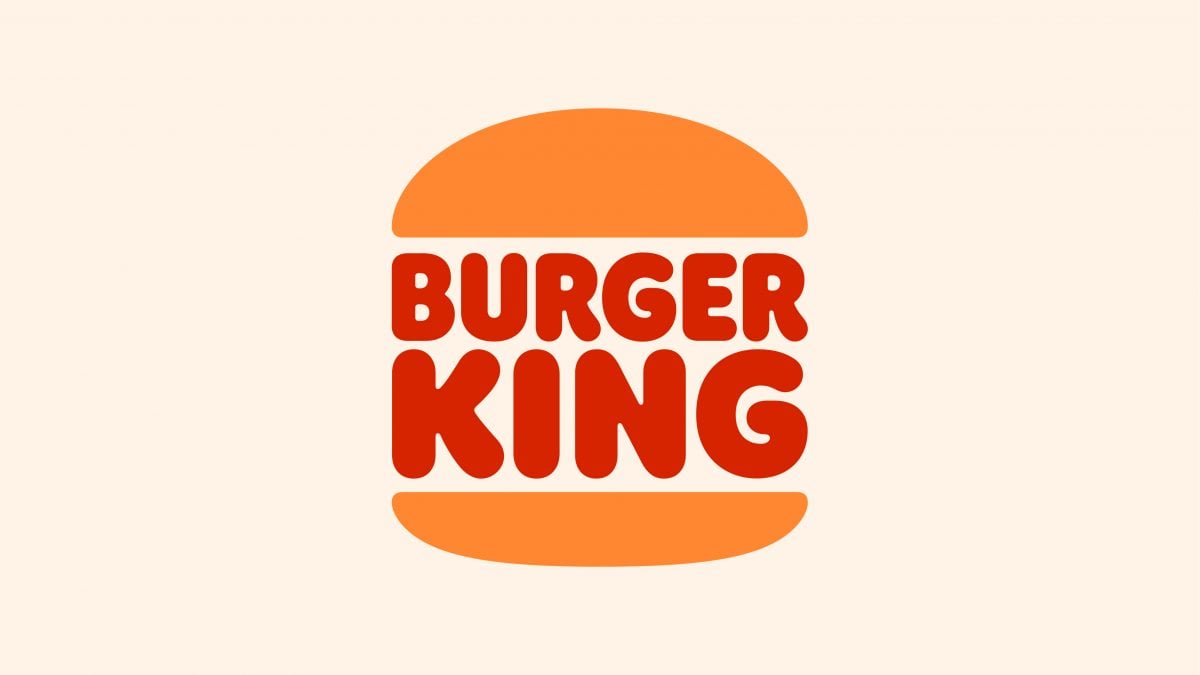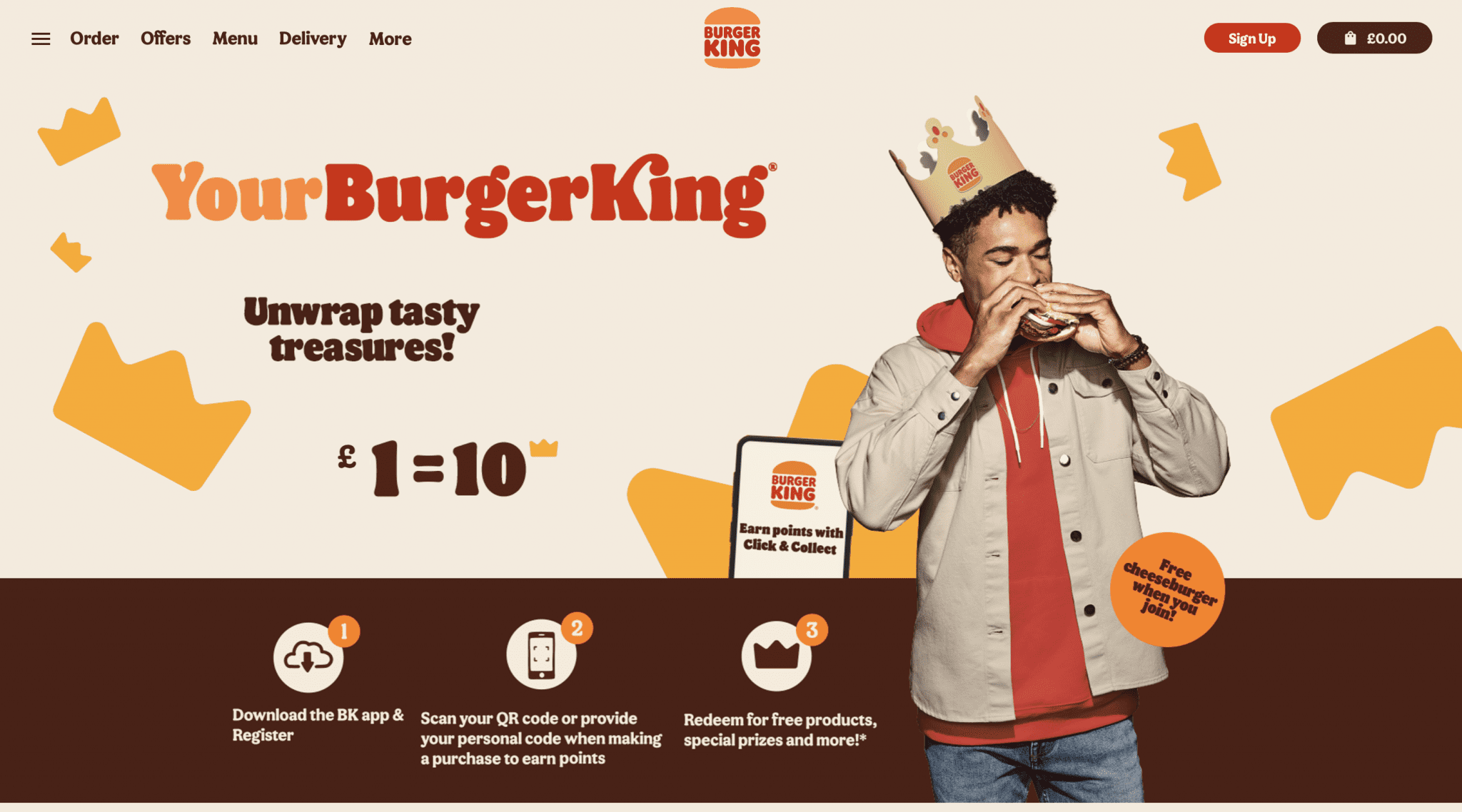 About Burger King — Wikipedia
Wikipedia – Burger King (BK) is an American-based multinational chain of hamburger fast food restaurants. Headquartered in Miami-Dade County, Florida, the company was founded in 1953 as Insta-Burger King, a Jacksonville, Florida–based restaurant chain. After Insta-Burger King ran into financial difficulties in 1954, its two Miami-based franchisees David Edgerton (1927–2018) and James McLamore (1926–1996) purchased the company and renamed it "Burger King".Over the next half-century, the company changed hands four times and its third set of owners, a partnership of TPG Capital, Bain Capital, and Goldman Sachs Capital Partners took it public in 2002. In late 2010, 3G Capital of Brazil acquired a majority stake in the company, in a deal valued at US$3.26 billion. The new owners promptly initiated a restructuring of the company to reverse its fortunes. 3G, along with partner Berkshire Hathaway, eventually merged the company with the Canadian-based doughnut chain Tim Hortons, under the auspices of a new Canadian-based parent company named Restaurant Brands International.
The 1970s were the "Golden Age" of the company's advertising, but beginning in the early 1980s, Burger King advertising began losing focus. A series of less successful advertising campaigns created by a procession of advertising agencies continued for the next two decades. In 2003, Burger King hired the Miami-based advertising agency Crispin Porter + Bogusky (CP+B), which completely reorganized its advertising with a series of new campaigns centered on a redesigned Burger King character nicknamed "The King", accompanied by a new online presence. While highly successful, some of CP+B's commercials were derided for perceived sexism or cultural insensitivity. Burger King's new owner, 3G Capital, later terminated the relationship with CP+B in 2011 and moved its advertising to McGarryBowen, to begin a new product-oriented campaign with expanded demographic targeting.