All Archived Posts in Resources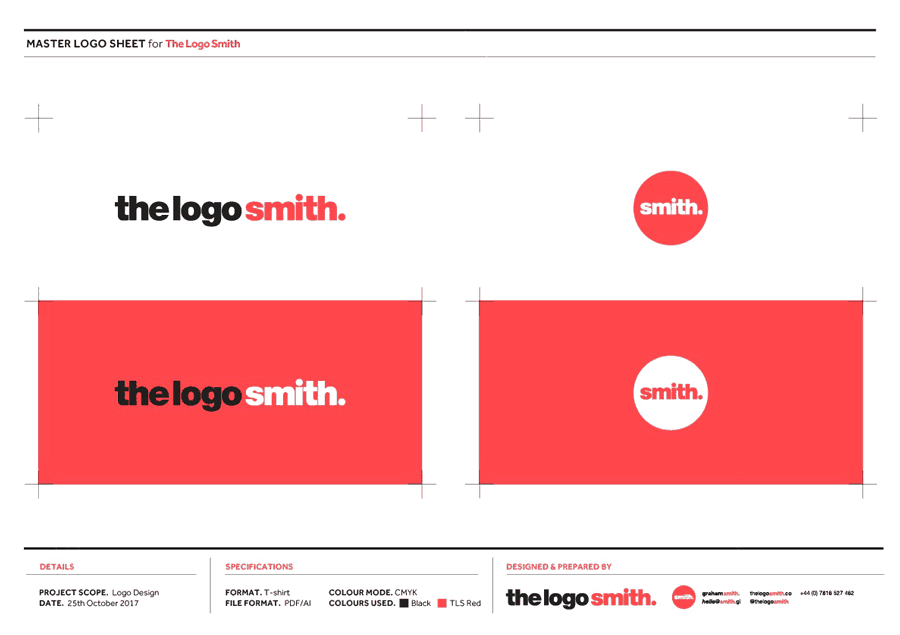 Logo Design Template for Download: 1 Page Master Logo Client Sheet
This is simplest of my logo design client templates; used to kick-start the handing over of client digital assets at the end of a project.
Note: This is an updated logo design template based on this previous version.
Download Master Client Logo Sheet Template.zip
The above link will download a ZIP containing just one Adobe Illustrator CC file (without embedded fonts) and a PDF (with embedded fonts).
I have settled on this style of Client Logo Sheet for providing, and presenting, my own clients with the finished logo files.
Each one has a few bits of useful information, such as: the colour mode used in Illustrator, either RGB or CMYK and list of the actual colours used in the logo.
On my example I have the two main versions of my own logo, but you could adjust it to show just one logo style, or even add more rows/columns depending on how many colour versions are to be used.
These Client Logo Sheets are not replacing the more detailed Logo Guidelines/Logo Specification sheets as not all clients opt to have these developed, but all clients will get the Client Logo Sheet at the end of each project, as they are super quick to put together.
Feel free to use the Master Client Logo Sheet Template as is, or change the layout/contents as you see fit (obviously remove all instance of my name and details). 
Download Master Client Logo Sheet Template.zip
The above link will download a ZIP containing just one Adobe Illustrator CC file (without embedded fonts) and a PDF (with embedded fonts).

Much like the Transfer of Copyright Template, this version of my Logo Pricing Guidelines Template for Download, is a minor update to an older version.
For the most part, I don't actually make these Pricing Guidelines available on my website, as I try not to influence the clients decision by showing them a selection.
Historically, my experience would show that allowing a client to come up with their own budget first, is often more fruitful…
If they come in under my ideal budget minimum, then I'll send them a polite email and this Price Guide, and ask them if there's any way they can increase their budget. Usually they do…

---
Download ZIP PDF & InDesign CC 2014: Pricing Guidelines 2017
---

Should I Use Your Prices?
These are my own Budget Points, and these have come about through much trial and error over the years; not to mention they do fluctuate from time-to-time.
I'm not suggesting that these are prices you should use, as each of us have wildly varying levels of: experience, needs, skill sets, expectations etc.
As some say: prices can go up, as well as down…
Can I Modify This Form?
Feel free to use this as is, or change the layout/contents as you see fit (obviously remove all instance of my name, logo and details).
How Do I I Show My Appreciation?
If you do find this a little bit useful, then a Post Tweet would be most welcome.
---
Download ZIP PDF & InDesign CC 2014: Pricing Guidelines 2017
---

This version of my Logo Design Transfer of Copyright Form, for Download, is a minor update to this older version.
It's important to remember that Logo Design Copyright is quite a different beast to that of a Trademark, and Registered Trademark, so it's very important to know the difference between them.
See also my: Pricing Guidelines Template for Download
---
Download ZIP InDesign: Logo Design Transfer of Copyright Form
---

What Does this Transfer of Copyright Do?
It's simply a means for you to pass over your ownership of the logo you designed for your client, to your client.
Once you have done this, then you can no longer claim ownership of that particular design.
All I do is: write my name, sign and date the section on the left, then either scan or photo it, and email it to the client. I guess I could make a digital version at some point, so it's all done online, and avoids the faff of scanning and sending emails etc.
Job done.
Should I Charge my Client for This Transfer?
Absolutely not.
Can I Modify This Form?
Feel free to use this as is, or change the layout/contents as you see fit (obviously remove all instance of my name, logo and details).
---
Download ZIP InDesign CC 2014: Transfer of Copyright Form
---

Smartsign conducted a logo study, that analysed of roughly 2,000 logo designs to determine what the common characteristics are of successful businesses.
The company logos analyzed came from the 2016 Inc. 5000 List of America's Fastest Growing Companies having a three year growth of 40% or greater, and booked at least $100,000 in revenue from three years ago.
To create this Logo Study Infographic, Smartsign focused on the following logo attributes: color, type of logo (icon, word mark, or both), shape of logo (rounded vs. angular), and style of logo (minimal vs. detailed).
Note: The logos in this infographic are not 100% accurate, due to possible human error and subjectivity. Colors and vague shapes can often be misinterpreted from person to person. Despite this, the info provided is still a good representation of successful company logos, with some key takeaways.
Logo Study: Which Logo Attributes Correlate With Success?
Any reputable company, business, product, service, etc, should have a professional logo design as the platform for their overall brand identity, as this is often a key distinguishing factor that will help set it apart from it's competitors.
A weak, or inappropriate logo design, can portray a poor message, and competing brands could well take advantage of this.
So yeah, this post on proofreading marks 'maybe' of interest, rather than a valuable and important one. However, I do think it's worth bookmarking for reference sake, and for general posterity. Why?
Back in the day—yes I'm 45 years old, and often resent it—I was fortunate to have done a 3 year apprenticeship for a large commercial printers, which included: typesetting, manual paste-up using hot wax and galleys of type on bromide, platemaking and the somewhat tedious responsibility of proof reading.
Gence for me, these proofreading marks are a bit of a throw-back, and it's cool to be re familiarised with them.
Not sure many people use them now given the automation of spell and grammar checkers, however, you never know when you might get some text supplied by a client, with some funny marks on.
If you bookmark this, then at least you'll not have to call the client and ask them to translate!
Proofreading Marks that May Interest Graphic Designers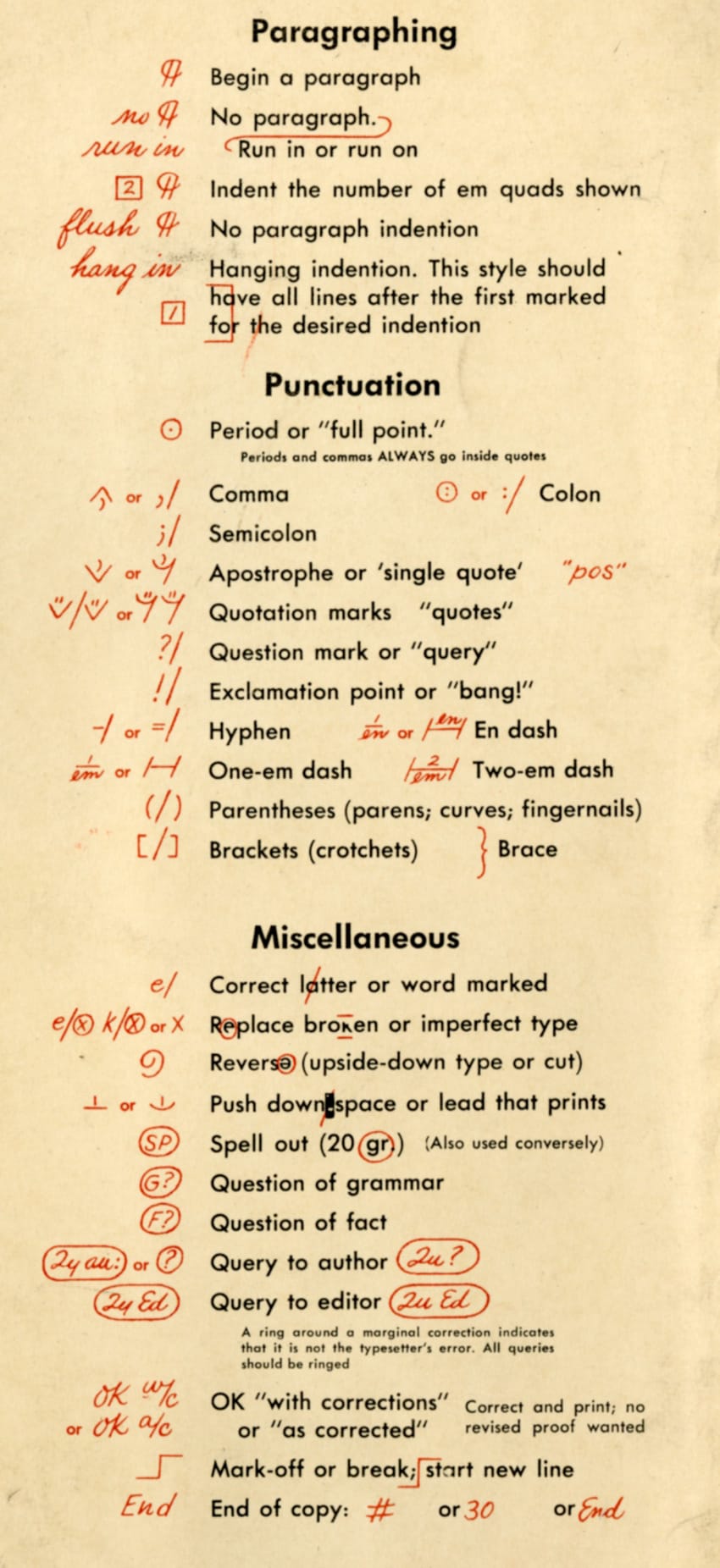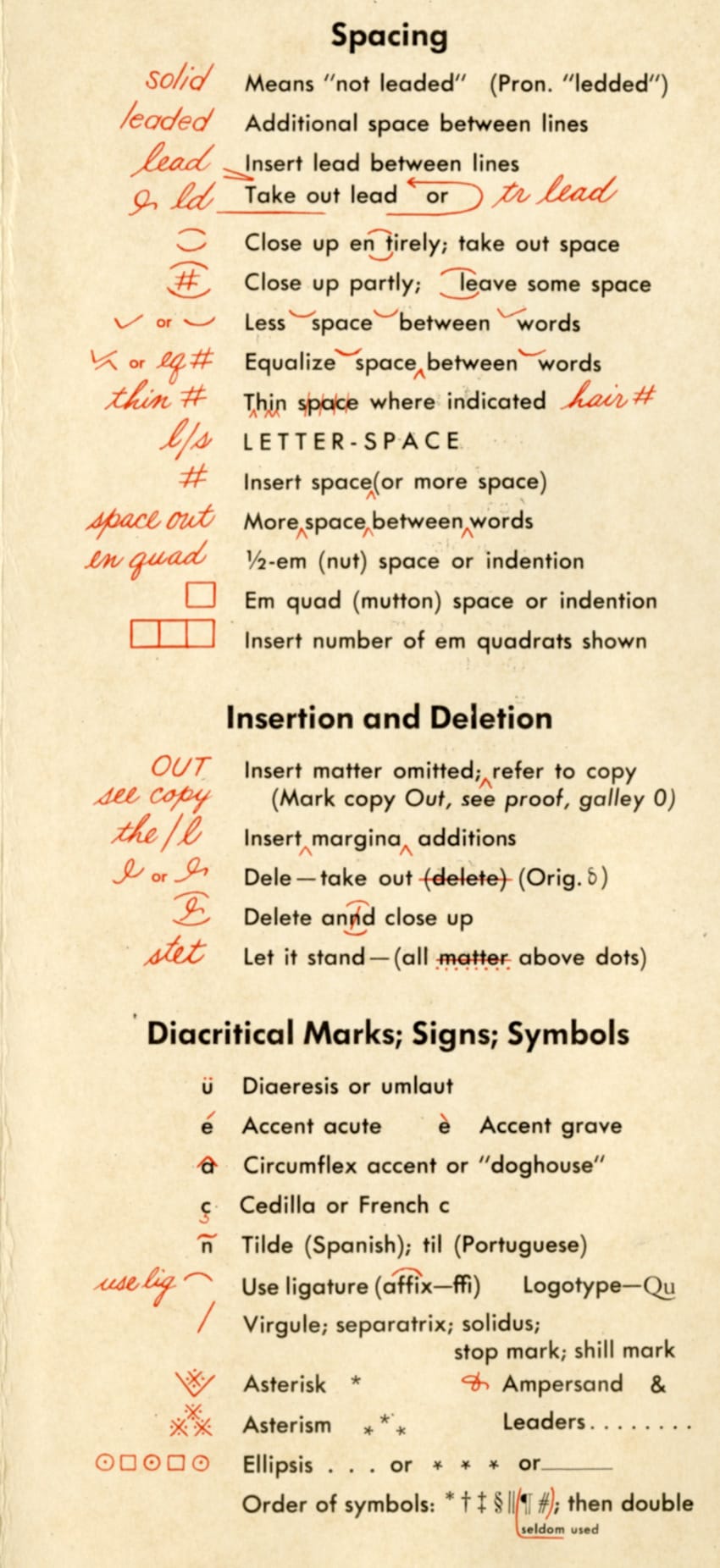 This super handy infographic, called: Know Your Image Formats - Mega Cheat Sheet, will help you understand exactly which image formats to use for: logo design, web use, print, social platforms, much more.
Newcomers to logo design, and pretty much any form of digital type design, can easily become overwhelmed with the various image and file formats available, such as: GIF, PNG, JPG, BMP & TIF, etc.
Not all image formats are created equal. All have different uses and different attributes, Know exactly what image format to use for web use, print, social platforms, logos and much more with this handy cheat sheet.
There are definitely optimum image formats to use, depending on what type of digital image you are saving, and where that image will most likely end up: website, commercially printed materials, social media platforms, etc.
Choosing the right file and image format is actually, for the most part, is a very important aspect of digital design to get to grips with.
Not to mention you'll need to know what sort of image files to give your clients, once you've finished their logo design project. You can't have your clients knowing more about image files than you now, do you!
Know Your Image Formats - Mega Cheat Sheet Infographic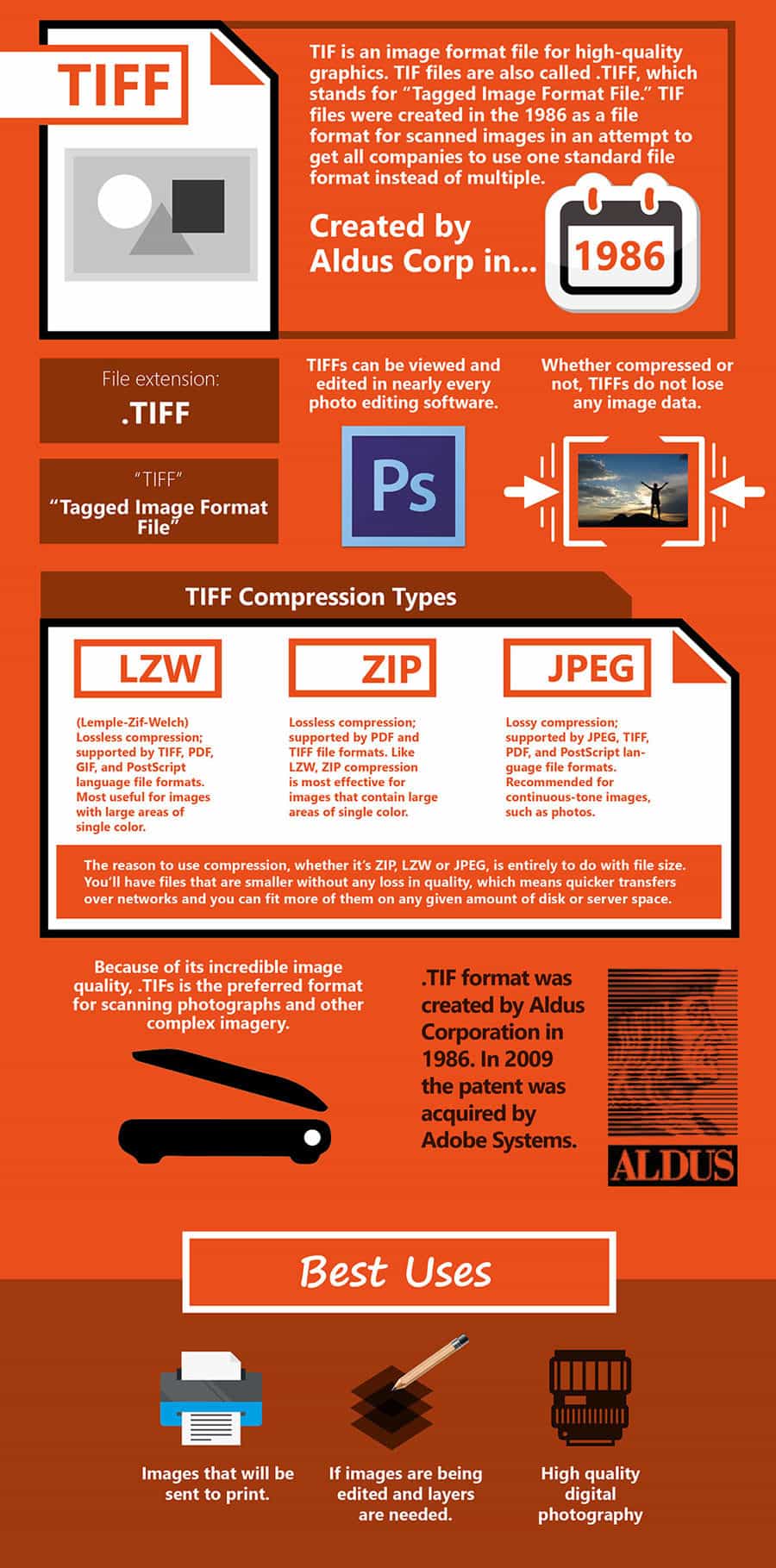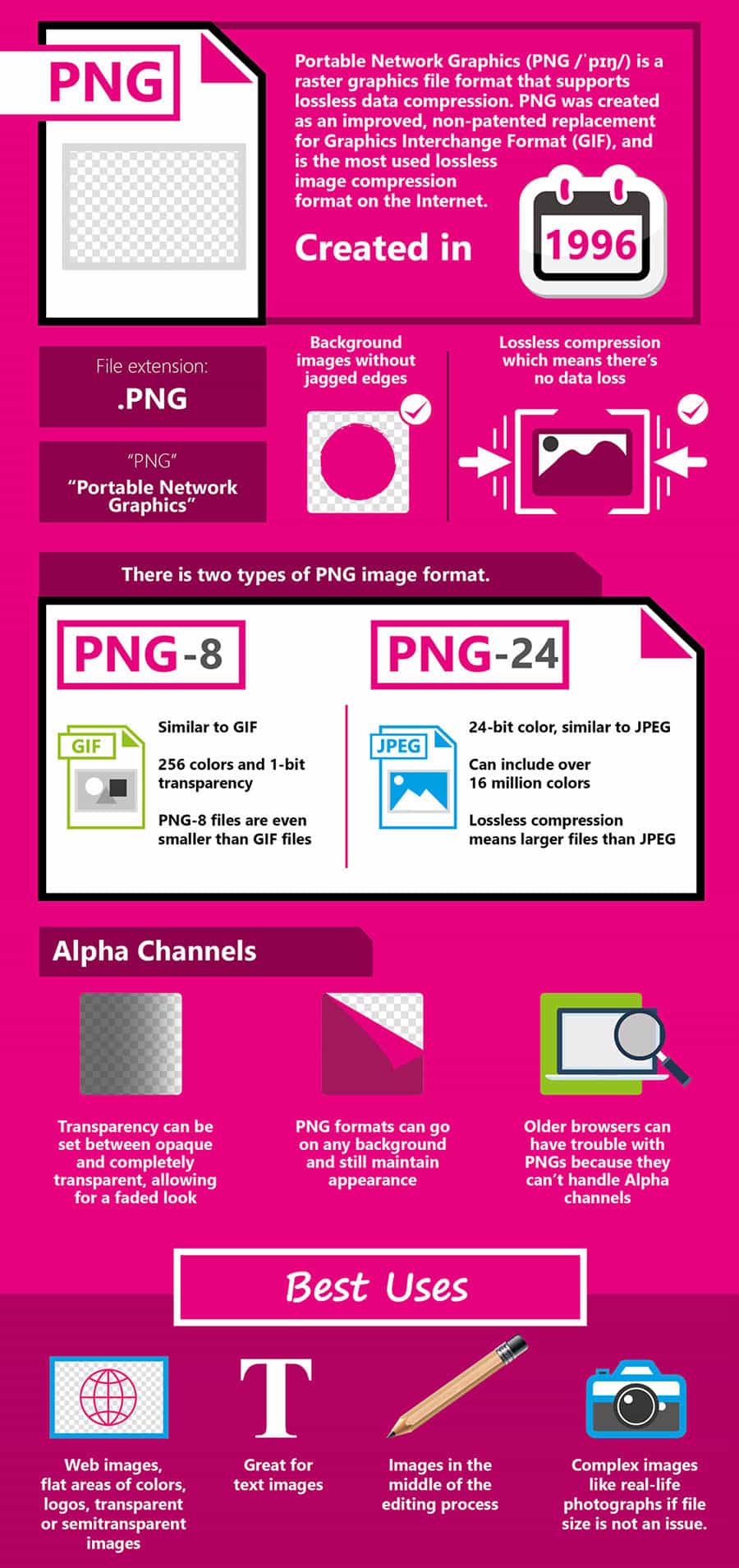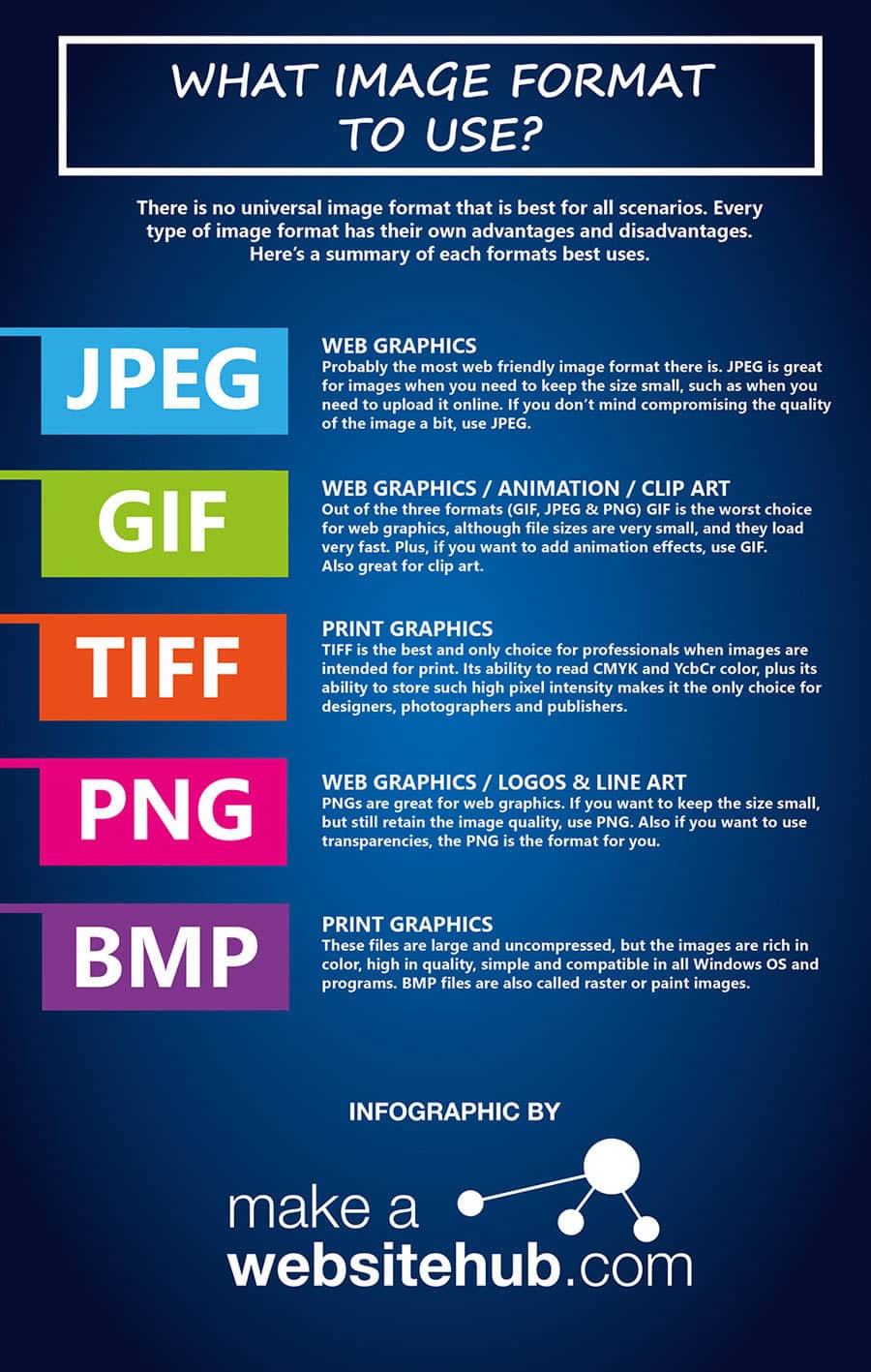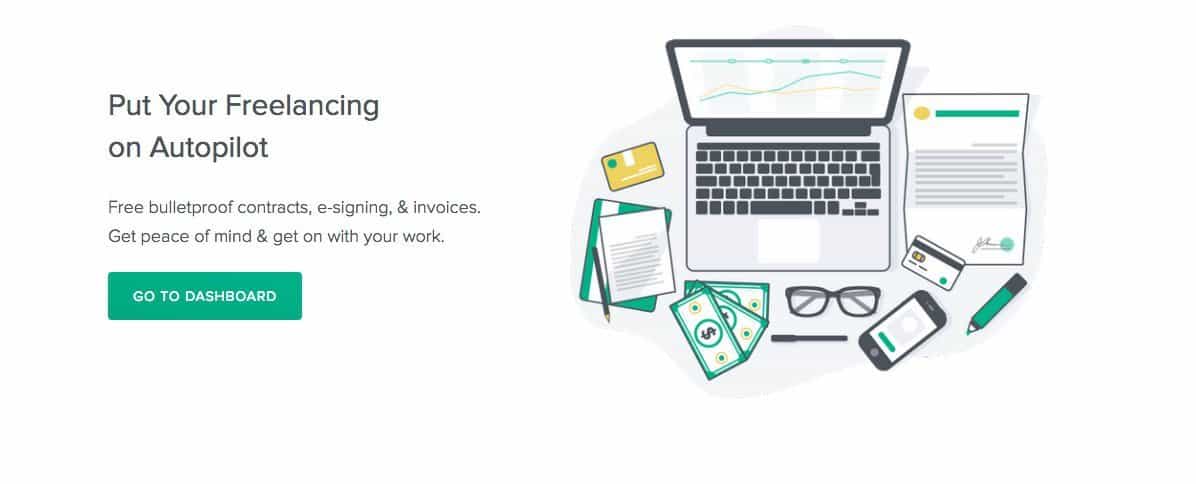 I've always been under no illusion, that freelance contracts are mostly worthless when it comes down to having to enforce it, as it costs money to hire legal help in order to do so.
A lot of freelance designers, simply can't afford to go down that route.
However, what the freelance contract does provide is a clear set of: rules, guidelines, specifics, and overall expectations, that help both client and designer agree on what exactly is being agreed upon.
A freelance contract, for the most part, is like a glorified Check-List; simply helps manage those expectations during the course of a project.
It helps keep both designer and client honest, and helps prevents those, "you said this, and you promised that" scenarios, that without a contract are hard to argue against.
Bonsai Freelance Contracts
My life has been so much easier since using Bonsai freelance contracts, and I can't really ever see a time when I'd now not use one.
With a few PayPal cases that I've have to deal with in the past, being able to show PayPal the contract that the client signed, has inevitably saved my bacon.
So, even though I'd likely never be able to legally enforce a contract (I know many other freelancer designers in similar situation), having a contract simply reduces overall anxiety, as it feels like a nice safety blanket, or reserve parachute.
It's there if you need it…
The Freelance Contract - A Free Design Contract Service by And Co
As well as Bonsai offering freelance contracts, there is also another offering from And Co.
The Freelance Contract is super easy, and very customisable , so it'll be something that I will try in the near future.
It also has some features that Bonsai doesn't yet have, and these are features I'd like Bonsai to implement.
It's free, so no real reason to not give it a try.

Having come from the traditional side of commercial printing, whilst serving out my apprenticeship, I found this simple demonstration of 4 colour CMYK printing to be pretty useful.
If you've not had the opportunity to work in a printers, or watch a 4 colour printing press at work, it's not always so clear as to how the CMYK process of layering each ink: Cyan, Magenta, Yellow and Black.
This simple GIF: larger version at this link: http://i.imgur.com/DrLJmHf.gifv really does do a great job of showing how each progressive layer of CMYK builds up to the final CYMK composite.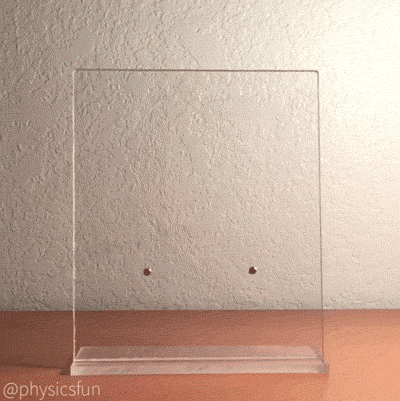 Demonstration of 4 Colour CMYK Printing with Acrylic Slides
I've saved an individual frame, as each acrylic slide is about to be put down, in the images below, starting with Black (often referred to as the letter 'K').
Cyan Acrylic Slide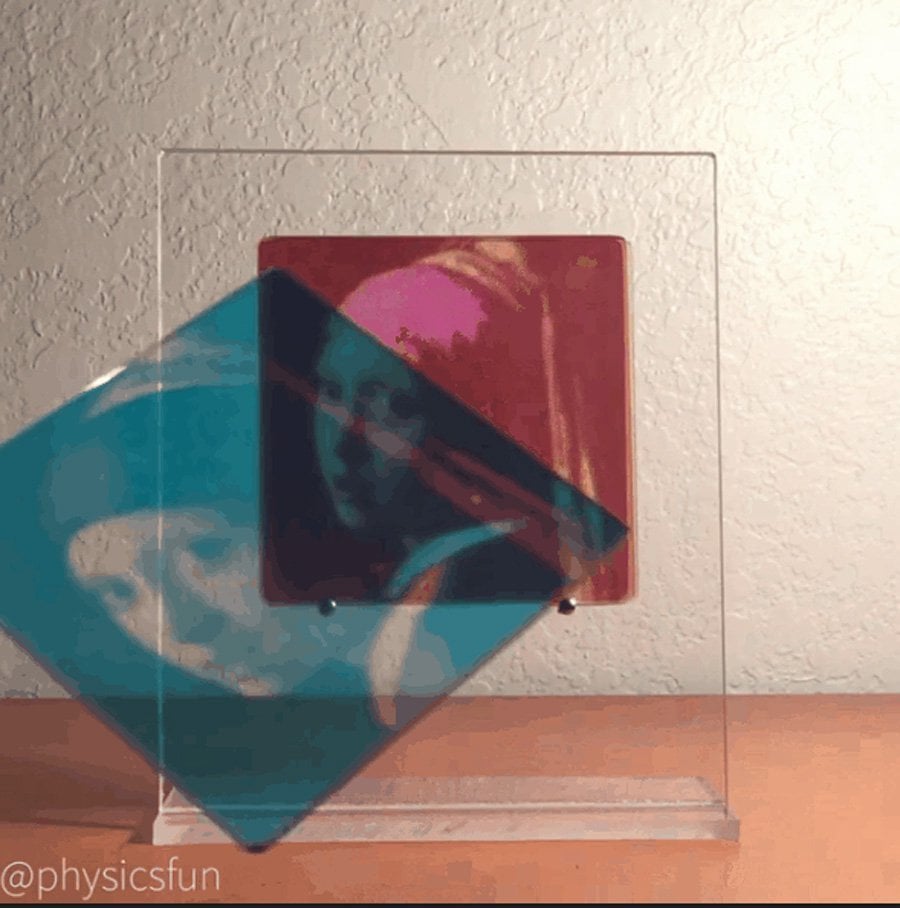 Magenta Acrylic Slide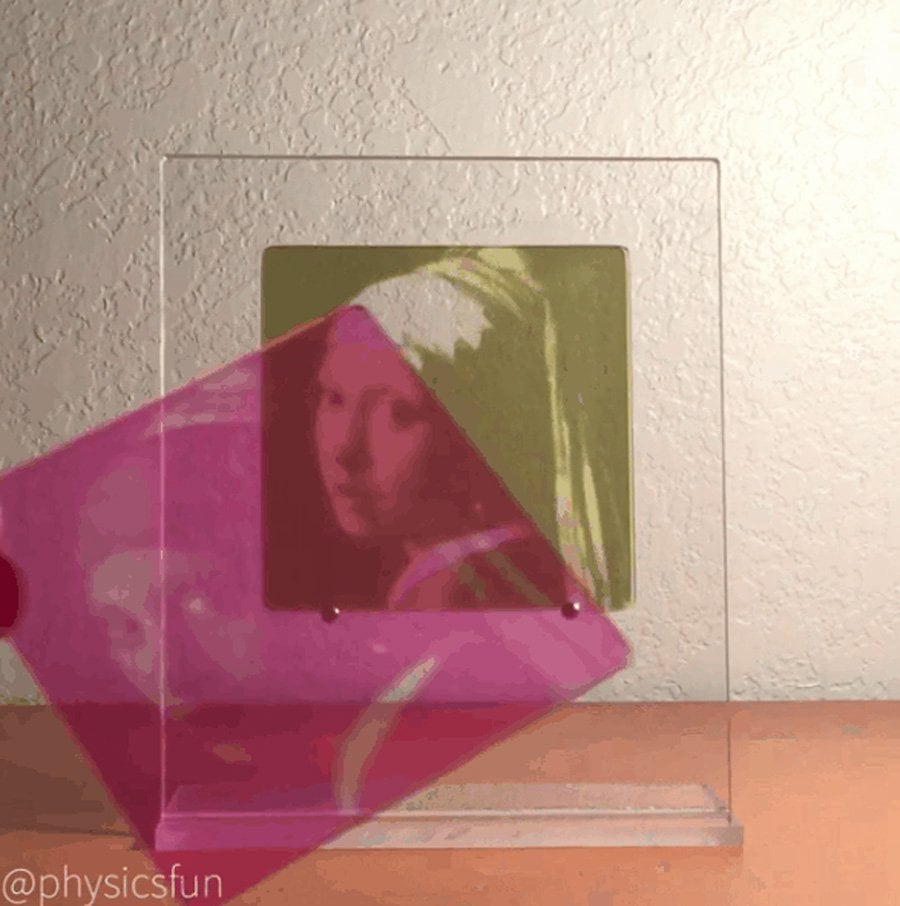 Yellow Acrylic Slide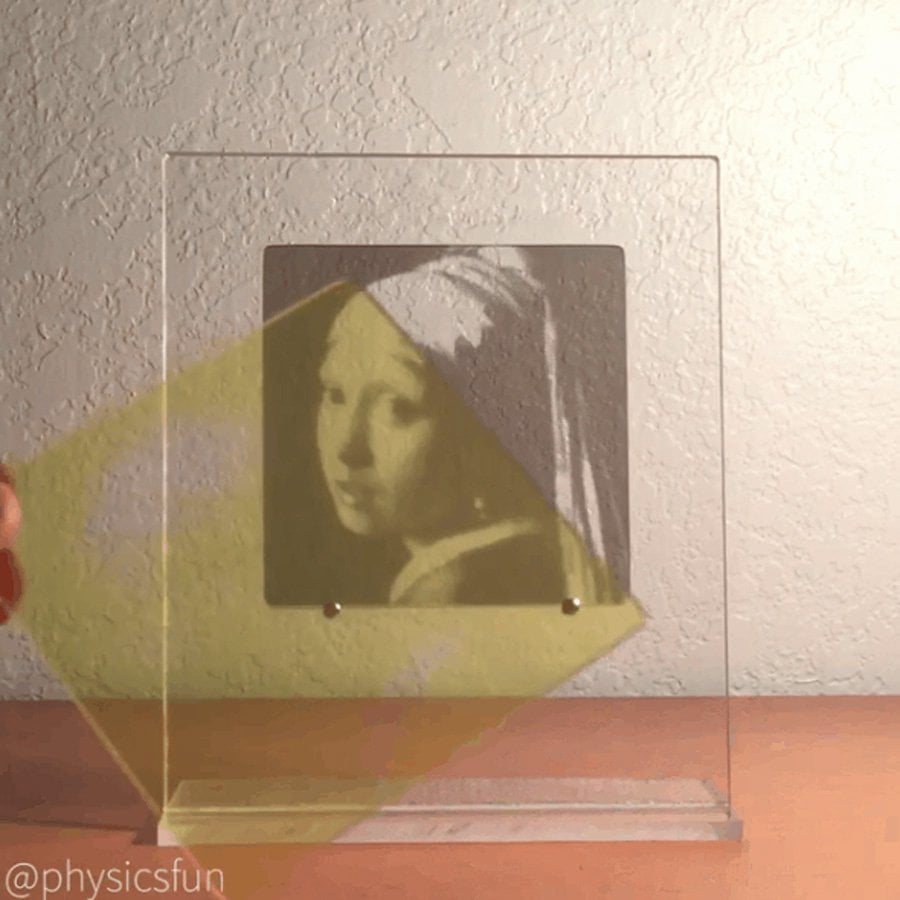 Black Acrylic Slide
Composite of all CMKY Acrylic Slides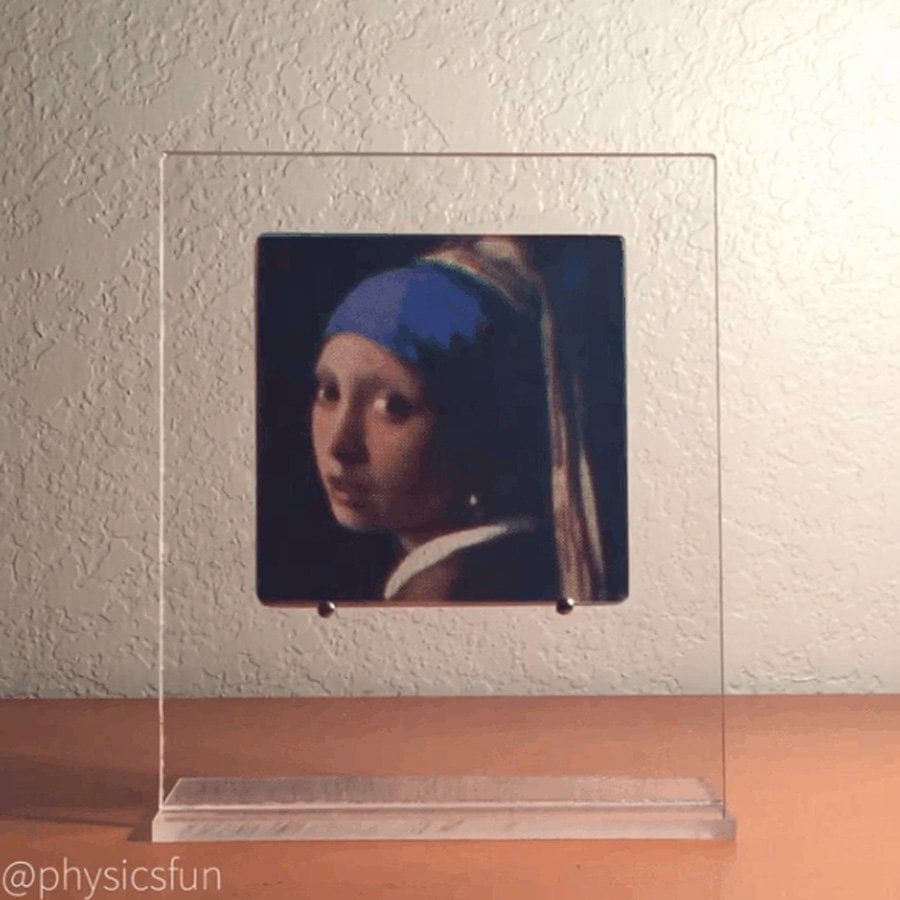 wordmark.it is such a simple idea, and will be quite invaluable to logo designers, if you have quite a large font library on your computer.
You simply key in your word, or words, then click 'Load Fonts', and wordmark.it quickly scans your hard drive for all fonts—not just in a specific font library location—and then quickly displays your word/words in all available font styles.
There are a few basic filters and options, such as: lowercase, uppercase or sentence case, font size, and flip between positive and negative display.
Is font selection a real pain?
I find going through my rather large font collection, or just trying to recall what fonts I have and what they look like, really quite a chore.
Trying to remember what all fonts look like, and trying to visualise which ones might work for any given design, is a real pain.
Even using any one of the numerous font management applications, to open and close font after font after font becomes a chore.
I use FontExplorer to manage my font library (you can download a free trial here: http://www.fontexplorerx.com/trial-pro/), by Linotype, and whilst you can preview each individually selected font, this is still a far cry from the mass display provided by wordmark.it
wordmark.it really does provide a super effective way to scan through your entire collection of fonts; to see at a glance which font styles work/don't work, for your particular design.
wordmark.it - helping you choose fonts from your font library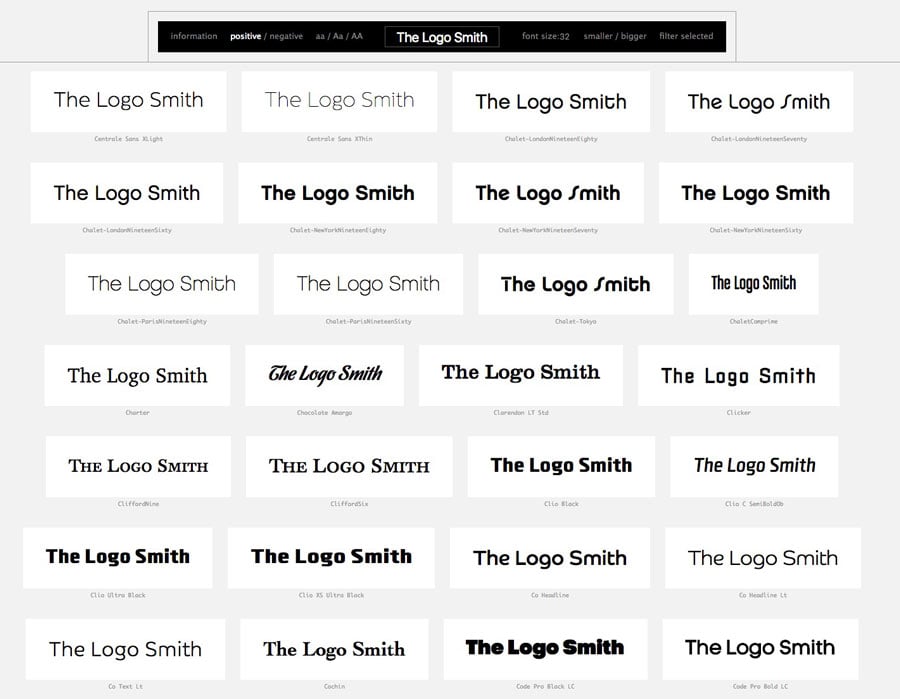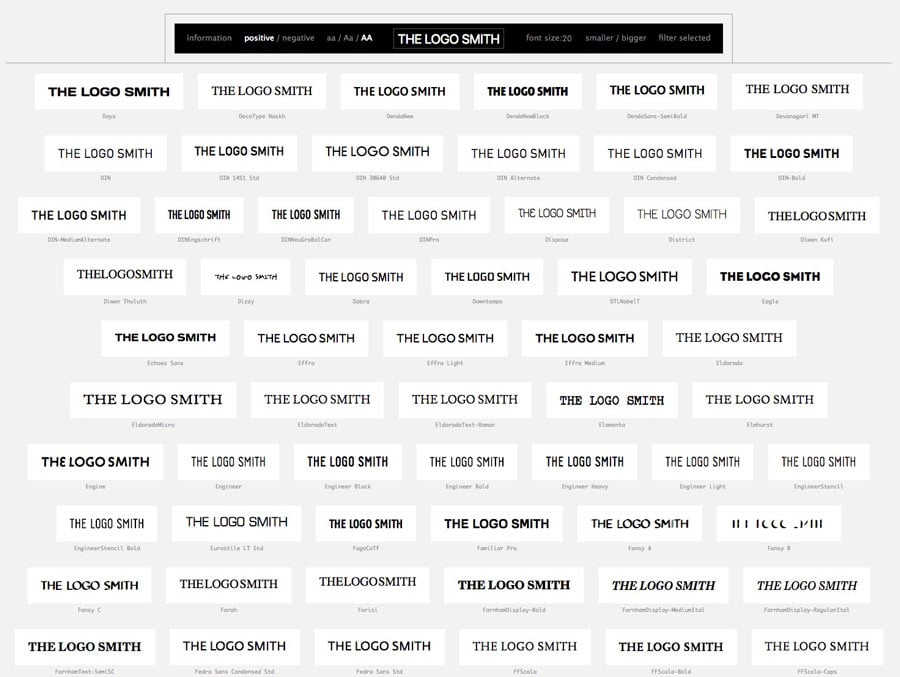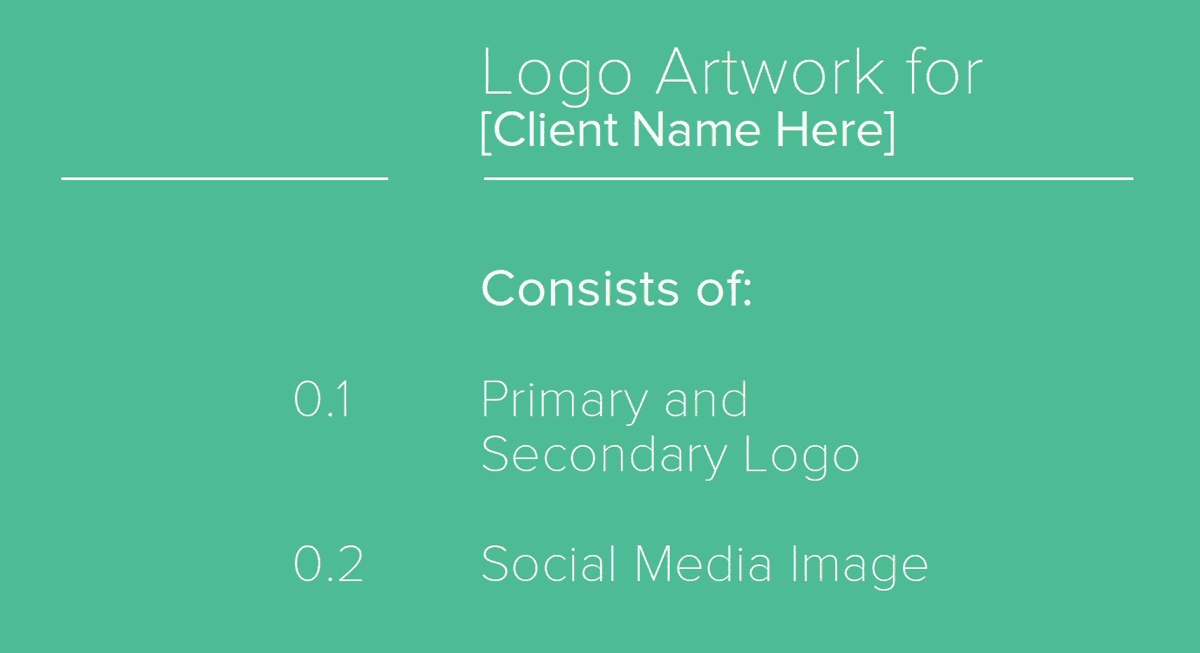 Logo Artwork Sheet
Mentioned a few weeks back that I'd make a version of my Client Logo Artwork Sheet available as a quick downloadable template.
Here's that template: Logo_Artwork_Sheet_for_Download.zip, and it's pretty simples, and nothing at all fancy.
I use this Logo Artwork Sheet as a quick preliminary way to get the client their logo files, then I work on the larger set of Guidelines, if they've been requested.
It's not the same as some of my previous one-page Logo Specification Sheets and here available for download, it's just a means to supply the client with the main logo versions, which they can just pick-up and use.
This is all dependant on the client having access to something like Illustrator of course. If they don't, then I send them this as a PDF, then also attach the various logo versions as JPG's etc.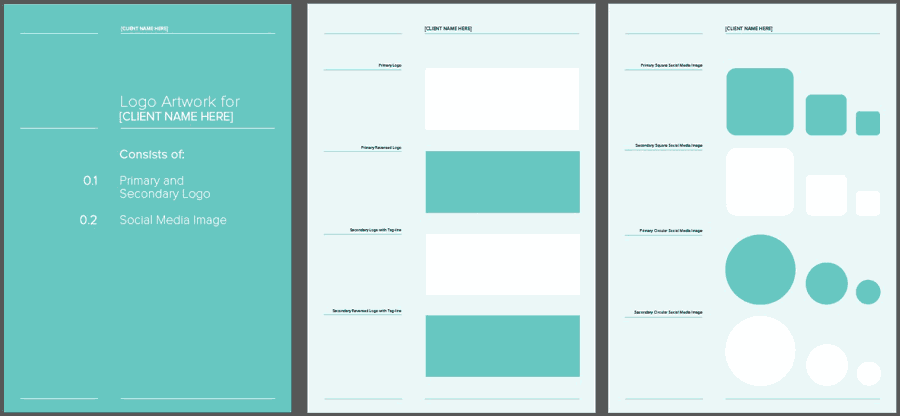 Artwork Created in Illustrator CC2014
The artwork is created in Illustrator CC2014, and saved as .eps and .pdf, zipped up in one file, which you can download: Logo_Artwork_Sheet_for_Download.zip
Social Media Version x2
I've started to create both square, and round versions of the Social Media version, as some platforms use just one or the other. If it's the circular version of the Social Media Profile Image, then you often need to size and position the logo mark a little differently than you'd do in the square version.
What You'll Need to Do
You'll need to change the fonts, replace the client name wording, and of course, drop in your versions of the logos, as well as changing the colours to suit.
Please feel free to use, and change as you see fit.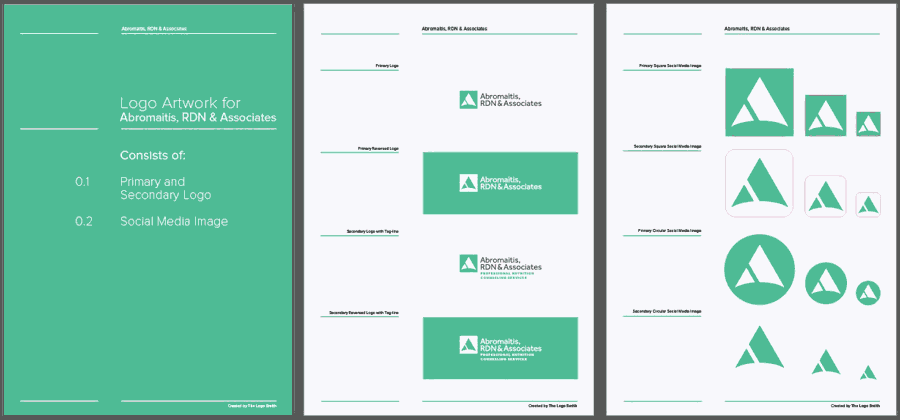 Other Downloadable Templates
I do have numerous other downloadable templates available, that I've done over the years, so feel free to browse through the Resources and Templates categories.
If you come across any dead download links, then please hit me up on Twitter, thanks.
© 2006-2017 All Rights Reserved The Logo Smith
Logo Designer & Brand Identity Design Studio, with 25 Years Experience.
Graham Smith: 10 Badgers Copse, Seaford, East Sussex, England.
Tel: +44 (0) 7816 527 462 Email: [email protected]