All Archived Posts in Tips & Advice
Logo Design Tutorial: How to Recreate Twitter's Logo Using Just Circles
In this complex logo design tutorial, you'll discover how to recreate Twitter's logo design (above), using just a few well placed circles.
The idea is that you end up with something like this stunning example below, kindly created by graphic designer, Jen Simmons.
Too funny…
This still cracks me up, almost a week after first Tweeting about it, and after finding it on Reddit.
I'd like to personally thank whoever this Jen Simmons is for making me chuckle, so if anyone does know who she is, and where she can be found, please let me know.
Next up: How to create Twitter's logo just using circles, by Jen Simmons pic.twitter.com/E5KOBBRFmC

— The Logo Smith (@thelogosmith) November 14, 2017
When a Non Paying Logo Design Client Refuses to Pay the Final Balance it's always a real upset, and can cause untold hardships, both practically and emotionally.
I've experienced more than my fair share of clients who have, for whatever reason, decided to not pay the final due balance, on completion of a supposedly successful logo design project.
Few Words on my Budget Breakdowns
I tend to ask for a 50% - 75% deposit, then the remaining balance due when the client has signed-off on the logo design.
If it's a big value branding project, say something upwards of £3000, then I usually factor in a Progress Payment.
This is to help 'reduce' the initial Deposit for the client, as well as bringing in a bit of peace of mind for them. This will be paid only when the client is happy with the overall direction of the logo or branding direction, but not necessarily  the actual final design.
How this is broken down ultimately depends on the actual budget, and also negotiations with the client, but for example: Deposit = 60%, Progress Payment = 25% and Final Balance = 15%
Only when the client has settled the final balance will I then send over the digital files, and initiate the 'official' Transfer of Copyright (that there's a template that I created for you).
Some Reasons a Client Might Not Pay Final Balance
On occasion, a client might just disappear and cease all communications even though the work has been completed.
Sometimes they fob you off with a few emails, and promises of payment, but ultimately you never hear from them again.
There are many reasons why a client might just 'vanish' after the logo design has been finalised, a few I can think of:
they've simply done a runner and plan to use the logo without paying; their company, product, start-up (this has happened far too often for me, and I'm VERY wary of taking on big budget start-up's for this very reason, without a hefty deposit or even full payment up front), venture etc has fallen through and don't feel they need the logo anymore;
some major personal trauma has occurred putting the logo right down on the list of priorities;
they've found another designer to finish of the work you started;
they've left it to the last possible minute to tell you they now don't like what you'd designed for them;
and a few more I can't think of right now.
My Main Tactic to Get Closure for Your Non Paying Logo Design Client
This doesn't always work, as it obviously depends on why the client has 'stopped communication.
Firstly: I'll be patient, and send a few emails a week, simply asking for an update and a nudge to get in contact.
Obviously ask them if everything is OK, are there any problems I can help with etc.
If this patient approach doesn't yield any results, then I'll jump straight to my '3rd Strike and you're out' approach.
The gist is this: I'll write an email that basically says that since I've not received the final balance, and that the contract states that only once the full balance is paid will the logo design & copyright be owned by the client, I'll now be putting the logo up for sale, and/or will use the logo for another client.
I also stress this salient fact: from time-to-time I'll be dropping in on their website/business to ensure they're not using the logo without my permission. I like this threatened course of action quite a lot…
That if I do see the logo in use, the one they've not fully paid for, that I'll initiate strategies to make their life somewhat challenging; naming and shaming on social media is one way that can scare a client into paying what is due, but this is literally the last course of action, and hopefully could be prevented.
It's really quite simple, but a few times it has actually spurred the client into action; realising this logo they thought they could use, and that they thought was unique to them, is actually now not so unique, and could well be used by sometime else.
Pretty Hit & Miss
Obviously the above doesn't always work, especially if the Non Paying Logo Design Client doesn't care if someone else is using it, but the hight the budget and initial deposit type projects usually means they begin to realise that not paying the final balance isn't worth it.
It's far from being guaranteed solution, as there are so many variables that would affect the outcome, but it makes me feel better putting this tactic to use.

Much like the Transfer of Copyright Template, this version of my Logo Pricing Guidelines Template for Download, is a minor update to an older version.
For the most part, I don't actually make these Pricing Guidelines available on my website, as I try not to influence the clients decision by showing them a selection.
Historically, my experience would show that allowing a client to come up with their own budget first, is often more fruitful…
If they come in under my ideal budget minimum, then I'll send them a polite email and this Price Guide, and ask them if there's any way they can increase their budget. Usually they do…

---
Download ZIP PDF & InDesign CC 2014: Pricing Guidelines 2017
---

Should I Use Your Prices?
These are my own Budget Points, and these have come about through much trial and error over the years; not to mention they do fluctuate from time-to-time.
I'm not suggesting that these are prices you should use, as each of us have wildly varying levels of: experience, needs, skill sets, expectations etc.
As some say: prices can go up, as well as down…
Can I Modify This Form?
Feel free to use this as is, or change the layout/contents as you see fit (obviously remove all instance of my name, logo and details).
How Do I I Show My Appreciation?
If you do find this a little bit useful, then a Post Tweet would be most welcome.
---
Download ZIP PDF & InDesign CC 2014: Pricing Guidelines 2017
---

Effective business branding starts with a well-designed logo. Crucial elements for a winning logo design are shown in this logo infographic. Without it, a startup wouldn't be able to compete on the same playing field as their competitors. 
While creating a business logo is not an exact science, the outcome can have a tremendous effect on the success of your business by attracting the right customers.
Therefore, it's extremely important to work collaboratively with the designer to ensure that the logo embodies the core values of your business and resonates well with your target market.
---
GUEST POST by www.emediacreative.com.au
With the help of eMedia Creative, a multidisciplinary creative agency based in Newtown, Sydney, we're bringing graphic, and logo designers: "Logo Infographic: The 6 Steps To an Effective and Winning Logo For Your Business"
---
Logo Infographic: The 6 Steps To A Winning Business Logo
Rebranding Tips: The exercise of rebranding and updating a brand logo design isn't new, but it is certainly becoming more commonplace.
Rebranding was typically a hugely risky and expensive undertaking only considered when a company merged or felt their decades-old logo needed a "slight refresh".
Nowadays, even the youngest of startups and fledgling brands are happy to go as far as changing logos completely, when they feel the business needs it.
AirBnb, and Instagram, have both changed logos completely within their first five years of business.

2016 saw a raft of striking established logo changes: from MasterCard's simplified "tidy-up" of their red and amber logo, to Calvin Klein's ever-so-slight typography change to uppercase.
Whilst most of these recent brand updates have been met with general acceptance, and approval, by the public it certainly always hasn't been the.
No one wants to make the same mistakes as GAP, or Uber, after all.
With the help of trade printing company QuinnsThePrinters, we're bringing graphic, and logo designers, the Top 5 Tips on how to update a brand logo for 2017:
---
Guest Post by QuinnsThePrinters:
"Top 5 Rebranding Tips: Updating a Brand Logo Design for 2017"
---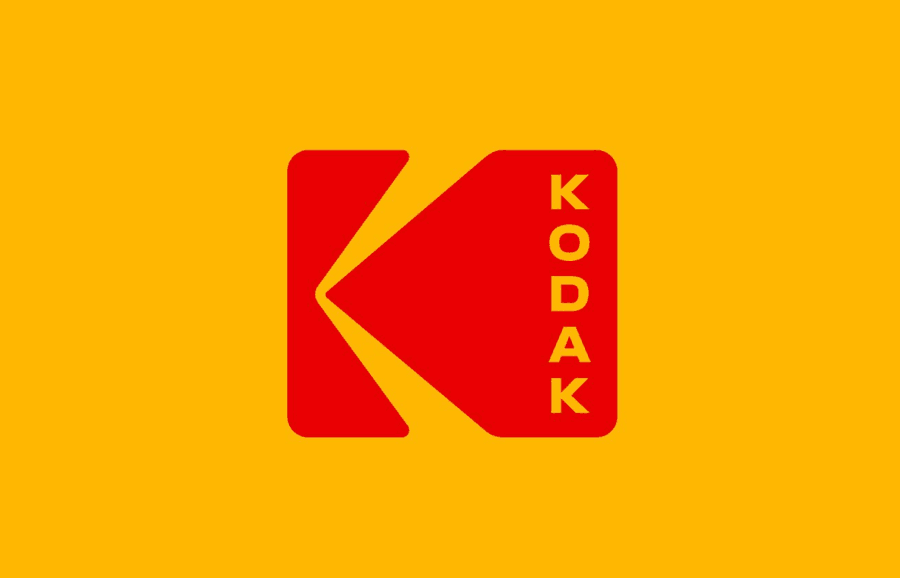 1. How to Implement 2017's Design Trends
The vintage/retro trend in logos remains strong, emotionally connecting with consumers. This doesn't always mean designing a new logo in a vintage style, however.
Rather than engage in an exercise of rebranding, camera brand Kodak decided to create a version of a previous design for their recent logo update. It used their first official symbol, designed in 1971, by Peter J. Oestrich.
The red and yellow colours that remain are synonymous with an early childhood of photography that we all remember, an era which even modern photography apps and their filters have nostalgically tried to help us emulate on our smartphones.
The minimalist "flat design" trend is still dominating logos in 2017 and while they can be more challenging when it comes to conveying meaning for completely new brands, these flat logos can be a good update for older brands.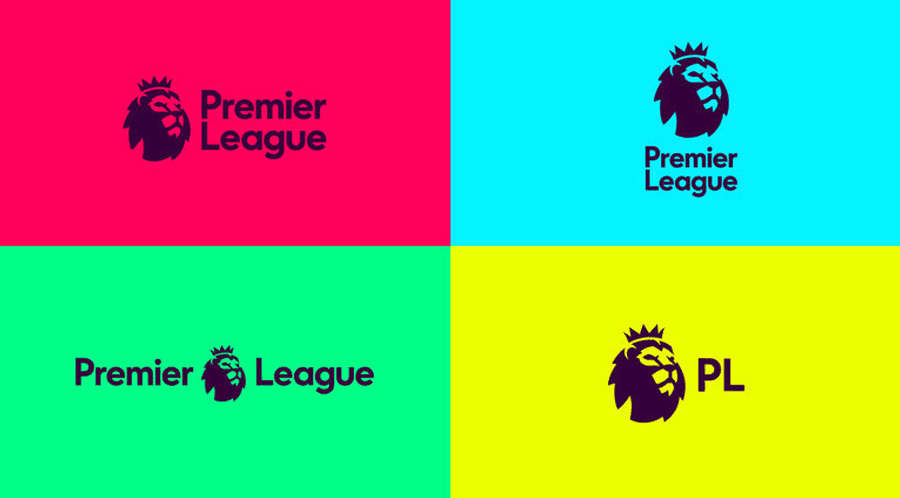 Take for example how the UK's Premier League professional football competition kicked off their 2016/17 season; a logo overhaul that saw them move to a minimalist lions' head logo.
They wanted to create something modern but that was also flexible; to celebrate everyone involved, and the multicultural identity of the modern game.
Minimalism brings that flexibility of interpretation of simple shapes for global audiences.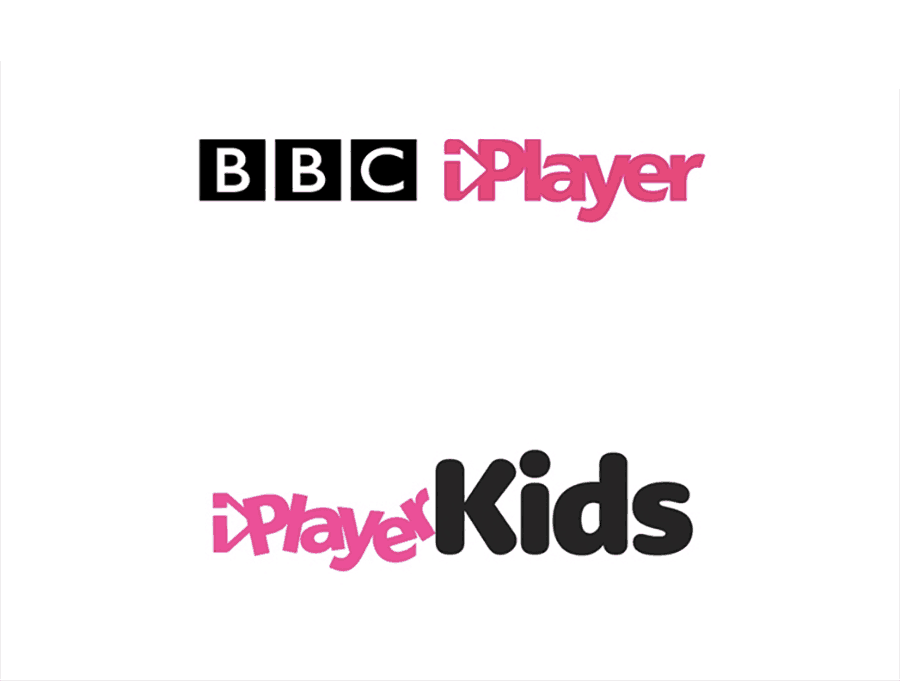 BBC iPlayer's on demand service for children (iPlayer Kids), welcomed a new logo that is an upbeat animated word mark sequence.
Aimed at those 9 years old and younger, the way the word "kids" crashes into the "iPlayer" in bright colours and accompanying xylophone/wobble board sounds brings the logo to life for a little audience that is itself, full of life and energy.
2. Balancing 2017 Logo Trends with Longevity
When it comes to longevity for logos one of the most important modern day considerations is to ensure the brand will carry across platforms.
That means something that will translate on a small smartphone app as well as on, for example, printed company letterheads.
This is an issue streaming service Netflix have encountered and their solution so far as been to avoid a full logo update and simply introduce a new logo for their online platforms (a capital red "N" shape against a black backdrop).
This way they can maintain the longevity of their existing brand while utilising modern trends across distribution channels.
The danger with this move towards simplifying for online is that logos can appear to merge into basic cookie-cutter copies of each other - something which both Instagram and AirBnb were accused of in their recent rebrands.
As generic as these designs may appear, the trajectory of trends shows that other brands old and new are following suit.
The real key to longevity in growing such brands is to ensure creativity and a uniqueness in the logo itself. Can it stand apart in an app store and still communicate and resonate with people?
Similarly, annual colour trends can be easy to get excited about, and can also continue on for years beyond their announcement (like the green focus of modern eco-friendly brands that likely won't die out with a 2018 colour palette announcement).
However, some of the greatest branding triumphs are purely monochrome (like Italian graphic artist Francesco Saroglia's Woolmark logo).
It's important to think about how much of the brand message could still be conveyed by the logo if colour was changed/updated to match trends, or if the colours were removed completely leaving only black and white.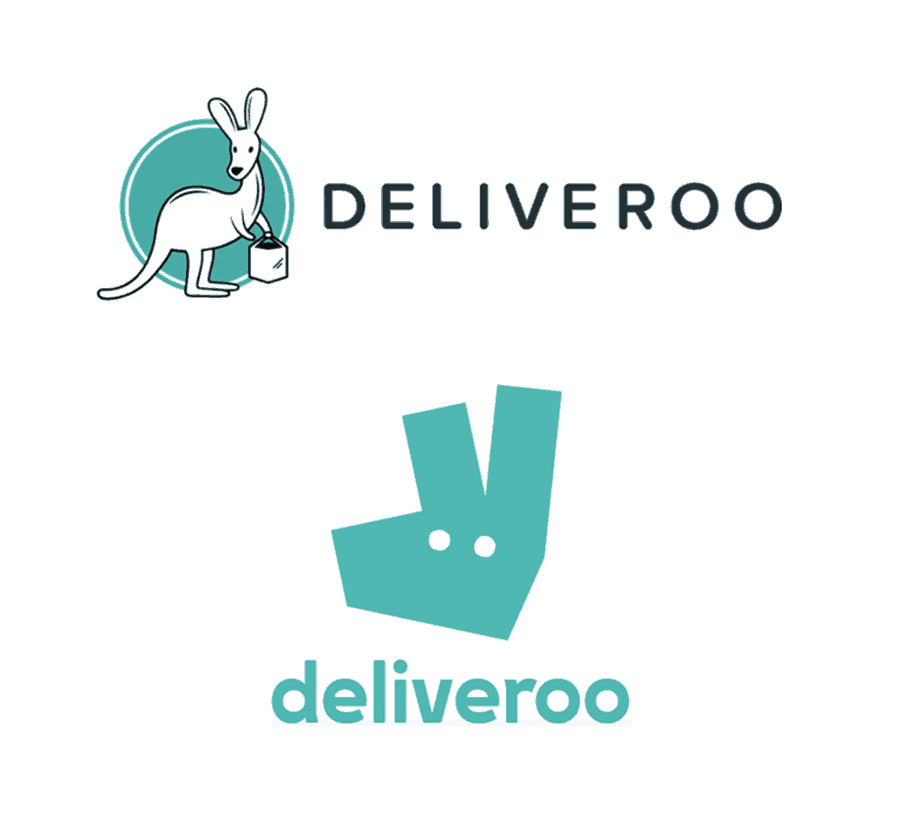 3. How to Avoid Taking a Logo Redesign too Far
Be aware that going too far in redesign isn't just about the logo itself, but what is happening in the business and wider economy at the time.
Takeaway delivery company Deliveroo's recent move from the literal kangaroo into the vector shape "roo" symbol.
This was explained as an update to a young brand that would see it through modern times, however a logo update has to also be seen in the context of the current business climate.
The timing for something this drastic wasn't great given the bad publicity at the time around delivery driver strikes and so feedback of the new logo was tainted by that.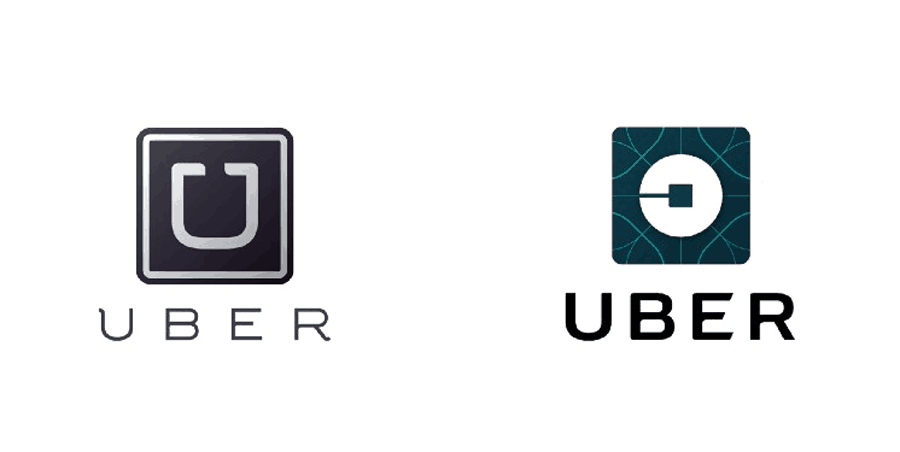 When it comes to lessons learned from taking logos too far, we need look no further than Uber's recent rebranding debacle.
This eventually saw the company's Head of Design and Brand leave to "take time off."
Created completely in-house, there were great plans to localise the logos in each country using national inspiration (such as pink tile patterns in Mexico).
However the harsh reality was that, on a practical level, the app became difficult for potential customers to find in the app store.
When you begin to lose existing customers, or potential new customers, then you've definitely travelled too far down the logo update road.
The key advice is to consider a logo update as an evolution rather than a revolution.
You may want to follow in the footsteps of Johnson Banks. The studio embraced the growing public interest in design, and harnessed it during the 2017 logo rebrand process itself for free software community, and widely regarded "heroes of the web", Mozilla.
It was a hugely ambitious, fully open-source rebrand project - involving the public at key stages of the process and enabling them to steer the creative routes chosen.
4. Incorporating your Brand's Message
Rebranding and logo design is an opportunity to communicate updated brand messages about what a company does, how it does it and what it believes while it does it.
The retro graphic design theme noted above has been particularly successful for some big companies.
Kodak,Co-op and NatWest all rebranded where they could fall back on a real story of heritage, and a culture of community grassroots existed.
The introduction of "new vintage" logos linked in to a wider communications strategy of going back to their roots, marketing their experience and tapping in to a wider public discourse around British patriotism and buying local.
In terms of communicating through crisis, logo and brand updates can also help when it comes to lobbying and brand disaster-recovery.
Take for instance BP's famous logo update from a badge to a sun/flower-like symbol. This blatant attempt to promote a more eco-friendly persona obviously contradicted their entire solid fuel industry.
Landor's rebrand work for BP attracted its fair share of controversy for 'greenwashing' the oil giant.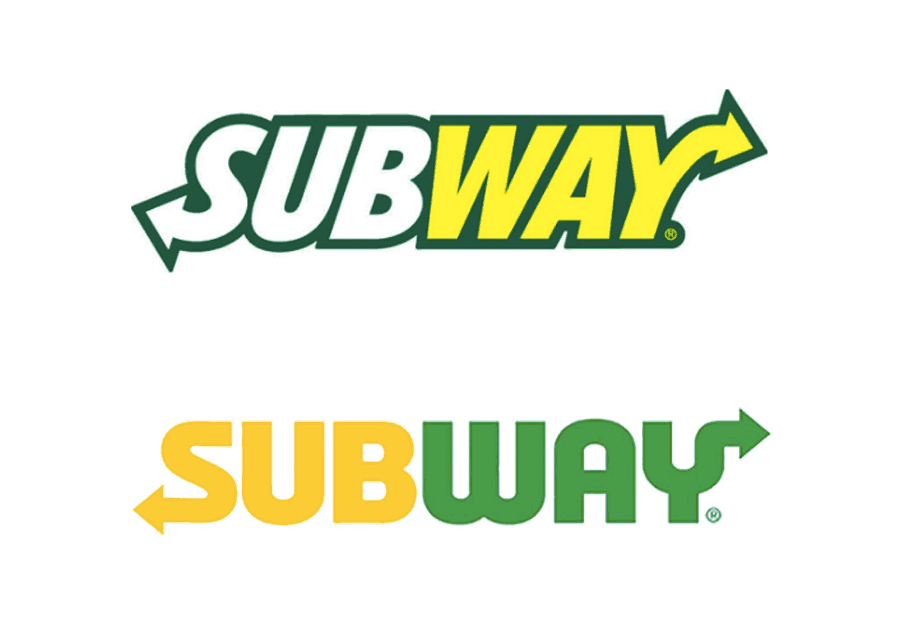 Not all emotive logo updates are so explicit, however. Fast food brand Subway's latest logo update was also more than an identity redesign, although it may not have been so obvious to the public.
The underpinning message was about marketing authenticity and humanity and, as they described it themselves, communicating "a fresh start."
Social media videos accompanied the logo launch, telling inspiring tales of remarkable feats of triumph by everyday Americans.
The tone was definitely a move towards the good and aspirational, and away from the fast and the unhealthy.
5.Considering your Competitors
Mastercard's recent logo relaunch was a case in point of how important it is to maintain position, and differentiation among competitors, even while employing modern design trends.
Their new logo is more minimalist and clean in style, and the colours and shapes synonymous with the brand remain.
This ensures they don't move towards something that would confuse customers, or align too closely with competitors in their industry.
Competitor research is important for new logo designs, too.
Many brands have distinctive features in their logos but how far do we go with accrediting ownership to said features?
An animal may be enough to rule out its use, but does that mean avoiding colours, shapes and styles, too?
In some industries particular colours are common among all brands because of colour psychology, and what it communicates to consumers.
Blue, for example, is really popular in tech across brands like: Dell, HP, Twitter, WordPress and Facebook, to name but a few.
The real deciding factor is whether the new logo is likely to be confused with an existing one, and if competitors are within the same industry then the likelihood of that is higher, so it's best to differentiate where possible.
Remember that many of the world's most recognisable logos (think Apple in the 1980's) stand out primarily because they go against the entrenched branding conventions of their industries and were considered to be ahead of, not of, their time.
Nabbed the headline from Quipsologies, as that perfectly sum's up the nature of this graphic design client contract from Segura, a design firm in Chicago: it's a no bullshit contract.
This client contract sum's up the pretty ethical, and common sense, nature of working with someone; in a pretty clinical and zero tolerance nature.
H/T @Jubaloo_
No Bullshit Graphic Design Client Contract Template by Segura, Inc.
Found through a Tweet from Jason Fried, Founder and CEO at Basecamp.com
My kind of contract — a fun, direct take on a work for hire contract → https://t.co/OhaWUYv82m pic.twitter.com/a65v3Unl0q

— Jason Fried (@jasonfried) May 31, 2017
If someone has issue with any of the statements, then you'll likely better off not engaging with them as a designer.
Sure, it the contract sound's a little aggressive, but it's a clear and frank approach that doesn't get bogged down in paragraphs of legal jargon.
Personally, I have my own Client Proposal, and use Bonsai to create and manage all Client Contracts.
Text from the photograph above:
"You give me money, I'll give you creative.
I'll start when the check clears.
Time is money. More time is more money.
I'll listen to you. You listen to me.
You tell me what you want, I'll tell you what you need.
You want me to be on time, I want you to be on time.
What you use is yours, what you don't is mine.
I can't give you stuff I don't own.
I'll try not to be an ass, you should do the same.
If you want something that's been done before, use that.
PRO BONO
If you want your way, you have to pay.
If you don't pay, I have final say.
Let's create something great together."
As highlighted in the original post from SignalvsNoise…

"For those who will be quick to point out legal holes or missing protections, there are many ways to do business.

One way is working with clients you trust — people who appreciate this approach to work.

And if you guessed wrong, and someone fucks you, rather than pursuing legal remedies which cost even more time, money, and hassle, there's an alternative:

Take your losses, wash your hands, and don't work with them again."

Trademarks (trade mark, trade-mark) are a unique symbol or word(s) used to represent a business or its products.
Once registered, that same symbol or series of words cannot be used by any other organization, forever, as long as it remains in use and proper paperwork and fees are paid.
Companies do need to apply for them and receive ownership confirmation with the U.S. Patent and Trademark Office in order to claim protection from copycats, however.
Over time, trademarks become synonymous with a company name, so that you don't even need to see the name to recognize a particular business.
Unlike patents, which are granted for a period of 20 years, trademarks never end.
Think of the apple shape with the bite taken out that Apple uses as its logo, the swoosh logo that Nike features on all of its products, or the golden arches McDonald's registered decades ago.
The fact that we so easily associate symbols and words with companies and their brands is one of the biggest advantages of their use.
When a customer sees a familiar logo or phrase, they have instant recognition, which can drive preference and, ultimately, sales.
Signs of a Trademark
To indicate that a trademark has been claimed companies use one of three symbols:
™ - Using the trademark symbol after a logo or phrase alerts competitors that you have claimed this symbol or phrase as your own, but you don't have to have even formally apply for it.
® - Only trademarks that have been officially granted by the Trademark office can use the ® symbol, which stands for registered trademark.
℠ - Companies that sell services, not products, have the option to use the service mark logo, but most use the ™ instead for simplicity.
Protecting a Trademark
Although a trademark is issued for the life of a company or product, businesses do need to guard against phrases becoming generic.
This typically happens over time when people use a company's product name to mean all products or processes like it.
When you think of Google, a lot of us will say, "we'll Google something", rather than, "We'll search for something."
Similarly the same happened with Hoover. Instead of saying, "We need to vacuum the house.", we'll often say, "We're going to hoover the house."
To continue to claim that trademark, these brands will try their best to stop people misusing the term.
Benefits of Registration
Once a trademark has been granted, the owner receives three key benefits:
A notice of claim to any other businesses thinking of using the same symbol or word as its trademark
A legal presumption of ownership, which can help fend off would-be users
The exclusive right to use the claimed trademark
Filing a Trademark Application
The process of filing for trademark registration is fairly simple. It can be done online through the Trademark Electronic Application System and costs between $225 - $325.
---
Re-published, with kind permission, from: https://shopify.com/encyclopedia/trademark

There are plenty of articles discussing the 2017 colour trends for graphic design: here are Top 6 Tips to help you work with these 2017 colour trends.
These articles detail the heavy, saturated tones that we can expect to see more of this year, but how do we practically incorporate them into our work?
For some brands and clients, these kinds of tones need to be applied subtly, in accents and final touches, whereas for others they may actually benefit from the full injection of colour and life.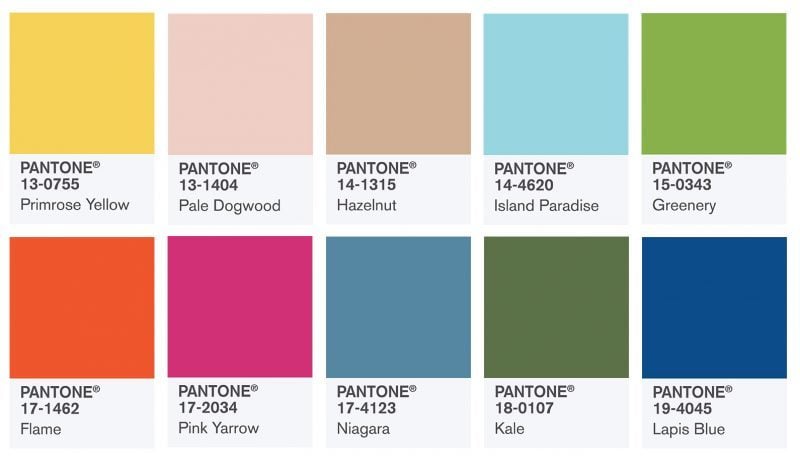 From "Primrose Yellow" and "Flame" to "Kale" and "Lapis Blue", none of these colours intrinsically sit easily together. They clash, powerfully, in a was that seems discordant but can still work given the right canvas and artistic treatment.
The clash of bright and earthy tones is supposed to be representative of the colours that surround us in nature, however they can be troublesome for brands to work with.
With the help of trade printing company QuinnsThePrinters we bring you the Top 6: Do's and Do Not's, of using the 2017 colour palette, taking into account the brand, tone and desires of each client.
---
Guest Post by QuinnsThePrinters:
"2017 Colour Trends in Graphic Design - 6 Top Tips to Use Colour Effectively"
---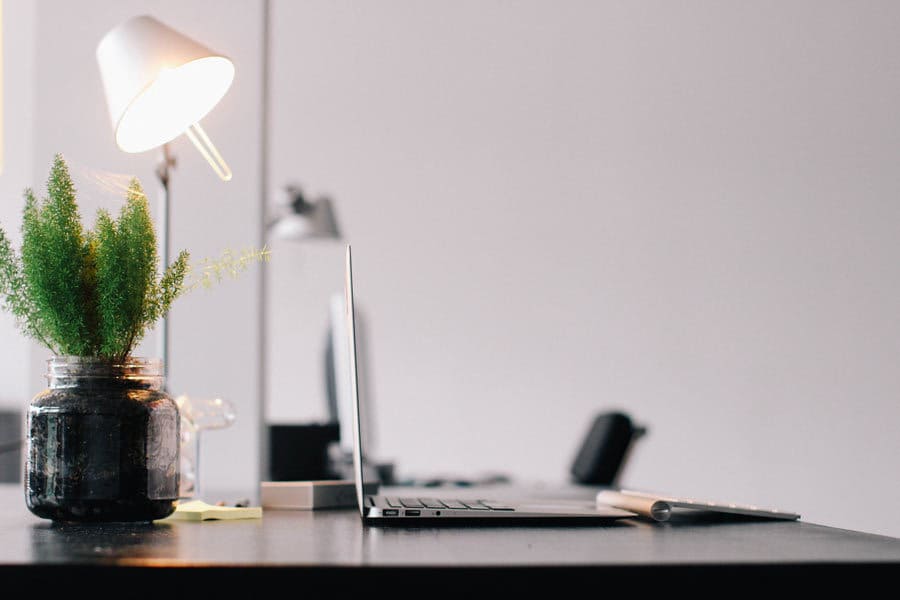 2017 Colour Trends in Graphic Design - 6 Top Tips
Do introduce colour sparingly
Colour is one of the most profound elements of branding because it triggers an emotional response and triggers memory, specifically the recall of brands. That usually requires a strong sense of consistency within the designs.
But of course, to keep them fresh and up-to-date, it can be helpful to incorporate some of the hues that consumers will be seeing around them from fashion to interiors. a
This will resonate and strengthen their affiliation to the new designs they see.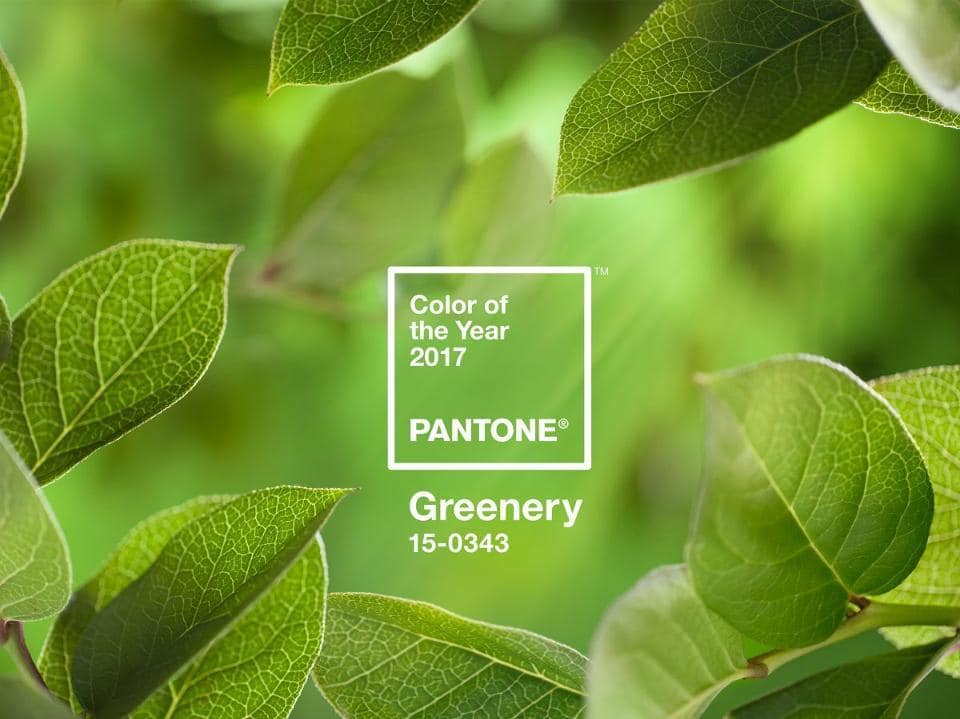 Do utilise the meaning behind the colour
Pantone's overall 2017 colour of the year is "Greenery." It is supposed to symbols nature, new beginnings and reflects that growing sense in society of a need to reconnect with nature.
PANTONE 15-0343 Greenery

Bringing forth a refreshing take, Greenery is a tangy yellow-green that speaks to our need to explore, experiment and reinvent. Illustrative of flourishing foliage, the fertile attributes of Greenery signals one to take a deep breath, oxygenate and reinvigorate.
It's a fresh yellow-green shade which gives consumers a sense of being reinvigorated. This can work really well for new brands who want to present a fresh take on their space in the market.
The Kale tones are explicitly good choices for any clients related to healthy living, diet and food - particularly organics - lifestyle balance, vitality and youth and a focus on the environment or simply enjoying the outdoors.
But even as an accent or add-on colour, Greenery can work within a brand's existing design to highlight environmental efforts in the responsibility and transparency side of operations.
In photography too, a greater emphasis on natural shades and outdoor scenes would be a subtle way to incorporate this theme.
Don't clash brand tone with palette emotion
Similarly with the other palettes, there are distinct moods and emotions elicited from each that will only work if it sits emotively alongside the client's brand tone.
The "daydreaming" palette is light and serene, whereas "acquired taste" is subtle and luxurious. The "reminisence" palette is good for eliciting nostalgia whereas "florabundant" brings drama.
Also take note of the abundance of earthy tones such as terracotta and browns. These may not work with sleek brands, minimalist products or modern services for example.
Do accent; don't conflict
Trying to use all of the colours together could lead to a real conflict of attention and an unwelcome response from confused or visually overwhelmed consumers.
However it's worth bearing in mind that alongside these bold colour palettes, the prediction for neutral tone popularity sits alongside that. Rather than contrasting, using both together is the key to balance in graphic design this year.
Powerful colours paired with the blacks, greys and camel hues creates depth and juxtaposition that both seeks attention and also maintains the eye to fully convey the message.
Don't force through it; find a way around it
If the colours themselves really will not work with the brand brief or the client's own preferences, then there's no point trying to crowbar it in.
There are workarounds to bring the same "nature" effect into the graphic design. Solutions include the use of actual greenery - such as scenery or vivid close-up photography that includes the tones.
Similarly, the use of leafy typography or designs the bend and sprout in the way foliage in nature would, or to use natural wood effects as a background rather than an object is another workaround.
Keeping the bright tones to accents only and more fully incorporating the neutral tones of beiges, nude and camel can work well with only too.
Do match the colour trends to the design trends
Colour and design should work effortlessly together to convey and inherent message within the branding product.
However clients may come with a specific graphic design theme in mind, leaving it to you to pair it suitably with the right colour palettes.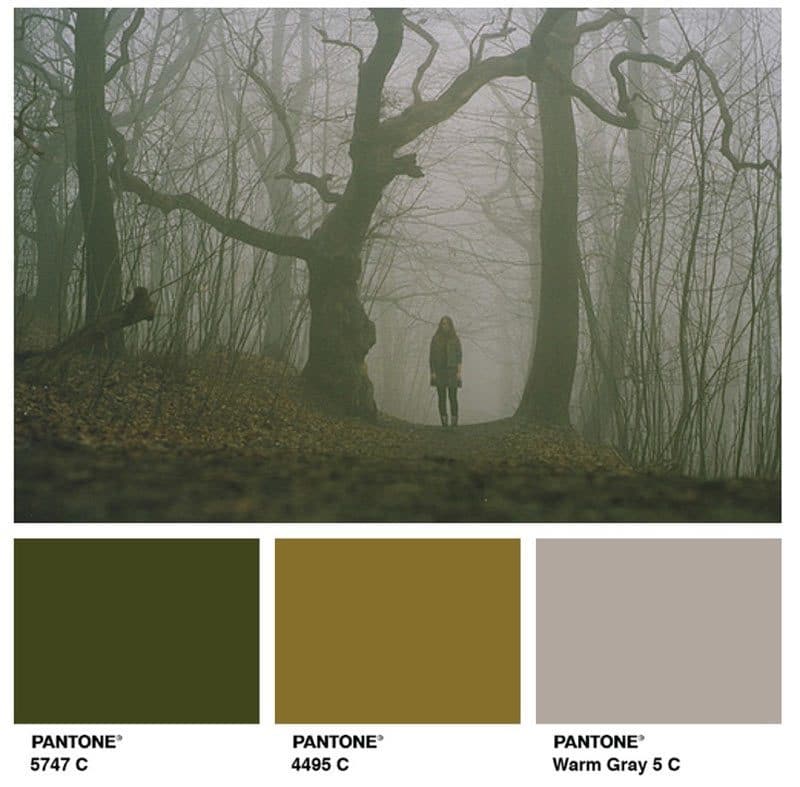 So we bear in mind that certain design trends of 2017 will work better alongside particular tones within the new palettes.
Modern retro is remaining strong in design popularity and it works well with the clashing hues of deep and bright duotone colours on the charts.
Think khaki, or olive green, alongside brick red.
Minimalism too remains a common theme and is ideally suited the stark contrast of the bright or monochrome backdrops with neutrals. 
---
Guest Post by Quinn's The Printers:
"2017 Colour Trends in Graphic Design - 6 Top Tips to Use Colour Effectively"
---
This infographic, designed by Market Inspector, presents 9 simple logo tips to consider in order to create a great logo design for your business.
An innovative and memorable logo design is one of the most valuable graphic design assets a company can ever have.
Due to the fact that business success relies on it's customers and their loyalty, it is important to create a design correctly the first time around.
Rebranding is undoubtedly a long and complicated process, so brand identity should be reflected clearly and transfer the core message to the audience from the first encounter.
---
Guest Post by Ruta Jokubaityte:
"9 Simple Logo Tips for Designing a Successful Logo for Your Company"
---
9 Simple Logo Tips for Designing a Successful Logo for Your Company
1. Brand identity knowledge
The logo should be based on the vision, values and goals of your business.
Alignment with the marketing communication strategy and target audience's needs is crucial in order to match the actual positioning on the market.
These considerations should be the starting point of the design creation process.
2. Turn to basics
As many graphic designers would advise, the primary attention should be kept on clarity of the design.
Qualities like simplicity, consistency, recognition and persuasiveness should be reinforced. Avoidance of overly complicated design is a good strategy to follow in this case.
The same applies to your brand's web design which needs to be user friendly and enhance customer experience with the company.
3. Key to success - being authentic
Competitor analysis and knowledge about the trends is always beneficial but should not be the main focus.
If you want your business logo to stand out and shine through the cluster of brands, then  try to have something that others do not.
Instead of following a certain trend, one can break the rules and create something unique that fits well with the company identity.
Being just a follower will always leave your brand a couple steps behind.
4. Personal design process
Pursuit of creative ideas and implementation is never done in a straightforward way.
Adjusting the design process to your own working style and way of thinking has the benefit of efficiency.
For inspiration, the steps of the process can be:
Briefing and setting the direction
Online research for visuals
Keyword research
Sketches
Reflection and revision
Final drawing.
5. Be comprehensive and detail-oriented
Make sure to check the look of the design in different formats, even the ones you might not even plan to print.
For example, on t-shirts, websites, banners or business cards, they might provide a very different look from what you may have expected.
Additionally, the color psychology and its application are also one of the aspects to consider.
Catchy, and at the same time balanced design, color choices have certain effects on people's perception and expectations of the brand.
6. Avoid banalities
The most innovative and interesting ideas do not come in the first brainstorm session.
The initial filtering and deeper exploration process is necessary to have something truly unique.
Such popular visuals, for example, use the thought bubble for 'chat', or shopping cart for 'retail'.
These are definitely over exploited ideas, which in the consumers' mind no longer have an element of surprise, they have also lost their memorability factors.
Due to clichés, logo design does not bring any extra value that is expected, and the brand blends into the big pool of other similar visuals.
7. Conduct online research
A good old-fashioned keyword research should be implemented to generate ideas.
Nevertheless, make sure you know the limit and stop the research once the 10 of the most relevant and appealing designs are gathered.
Those designs should be collected having the brand values and identity in mind.
8. Mind map technique
Mind-mapping technique is used for filtering and expanding ideas further until they are fully developed.
A range of different idea combinations can be found after the keywords are moved to the mood board - an arrangement of images, text or materials to evoke a certain style.
This way something completely new may emerge.
After mind-mapping,  try to run a quick search and check whether a similar logo already exists.
9. Sketching
Pen and paper: your best friend for quick ideas.
Do not start working on a computer right away since it will be less flexible.
Furthermore, keep all the sketches since these are a great source for ideas. This is especially relevant for creative people such as designers.
If you are not an artist or designer, after sketching out your logo ideas, it may be good to hire a professional graphic logo designer, or a skilled logo artist to help you make your final logo.
---
Guest Post by Ruta Jokubaityte
"9 Simple Logo Tips for Designing a Successful Logo for Your Company"
---
Received an email from Toni Bellerby the other day, asking me: "How Do I Copyright my Logo Design and the Commercial Font I Used?"
"How can I copyright my logo design if it's using a commercial font that has it's own copyright from the font designer?"
I've actually never looked at it like this, but can now see how it might look a bit confusing.
It's a good question, and comes with an easy answer, but first I do need to via the long route, that is, a long waffling answer.
So to recap: If a commercial font you have legitimately purchased is protected by the font designers own copyright, how can you as a designer, also then copyright your logo design that uses said font?
How meta. :)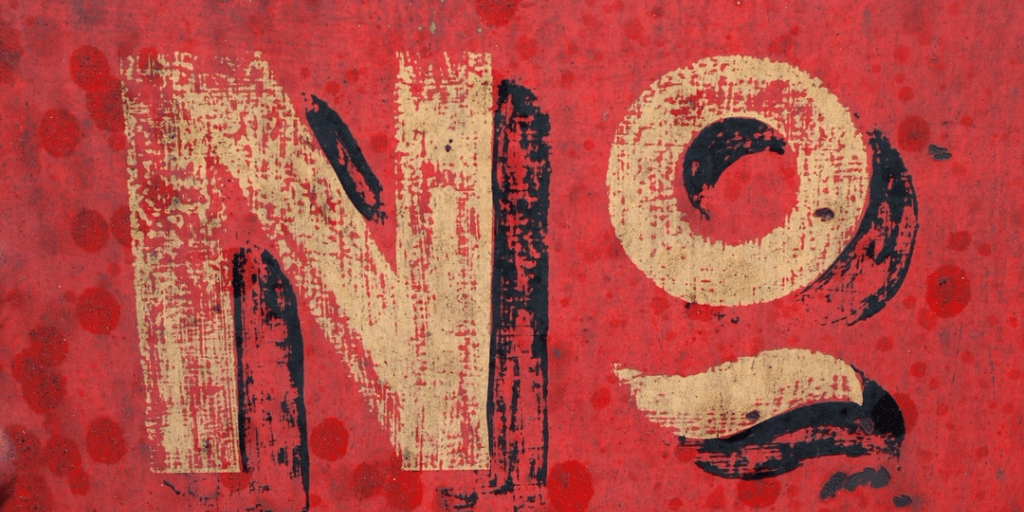 A Little Primer on Font Licensing
First off
Before asking the question: How Do I Copyright my Logo Design? We first must look at font licensing.
When you have found a commercial font you would like to use for your clients logo, you need to first check that the Font Licensing (created by the font designer and/or type foundry) allows you to use the font for commercial use.
Remember that buying a commercial font DOES NOT automatically allow you to use that font for any and all commercial uses without restriction.
Note 'without restriction'. Some commercial fonts have little or no restrictions, so you can safely use the font, as you see fit.
In actuality, to confuse things a little: some free fonts that you might download, often come with heavier restrictions than commercial fonts; that you have to get permission to use the font for commercial use. You might not even be able to use it commercially at all.
However, some commercial fonts 'do have restrictions', and this varies from font-to-font.
An example of a 'restriction' in a commercial font licence, might be along the lines of: if the logo is to be used where  a worldwide audience, like a website, then it is likely you may have to upgrade the license, to cover this form of use.
Or, if the font is being used for a lower-key audience, then you might be covered by the standard licence.
I can't go into detail on all variations of font licensing restrictions, but I will say: don't assume that buying a commercial font will give you carte-blanche to use the font however you'd like.
You must check the fonts licence to determine if and what licensing restrictions there might, or might not be.
That's your due diligence as a graphic designer.
Secondly
You need to have have legally purchased said commercial font that you plan to use for your clients logo design.
If you've not purchased said commercial font, and are using it in your logo, then you are a VERY bad person, and deserve whatever bad things come to those by way of illegally using a commercial font.
The Answer to: How Do I Copyright my Logo Design and the Commercial Font I Used?
So, assuming you have done your due diligence RE any possible font licensing restrictions, AND have purchased said commercial font…
You are now free to safely transfer the copyright of the logo design to your client. I use a Transfer of Copyright form for my clients.
That's pretty much all there is to it.
You are not so much trying to copyright the font, because that's not really yours to copyright.
What you have actually done is buy the rights, by means of a licence, to use the font.
The meat of it, as detailed above, is the most important bit: making sure you check the licence for whatever font you decide to use for your logo, website, stationery etc.
Once you've done that, and are fully aware of any possible restrictions with the font licence, then you are good to go.
A Final Thought
Are you buying the font, or is your client?
A few added thoughts to bear in mind.
If you are purchasing the font on behalf of your client, but intend to recoup the costs later in an invoice, then you ought to register the font licence in your clients name.
Myfonts for example, when you go through the check-out process, allow you to specify who's name the font licence should be in, regardless of who is initially paying for, and downloading the font.
This is really a topic for another post, as there's more to it than a few paragraphs.
So I'll follow this post-up with exactly that: more information relating to: who's name should be on the font licence?
Thank's for watching.
© 2005-2018 All Rights Reserved The Logo Smith
Logo Designer & Brand Identity Design Studio, with 25 Years Experience.
Graham Smith: 10 Badgers Copse, Seaford, East Sussex, England.
 Tel: +44 (0) 7816 527 462  Email: glogosmith@gmail.com