All Archived Posts in tips
This infographic, designed by Market Inspector, presents 9 simple logo tips to consider in order to create a great logo design for your business.
An innovative and memorable logo design is one of the most valuable graphic design assets a company can ever have.
Due to the fact that business success relies on it's customers and their loyalty, it is important to create a design correctly the first time around.
Rebranding is undoubtedly a long and complicated process, so brand identity should be reflected clearly and transfer the core message to the audience from the first encounter.
---
Guest Post by Ruta Jokubaityte:
"9 Simple Logo Tips for Designing a Successful Logo for Your Company"
---
9 Simple Logo Tips for Designing a Successful Logo for Your Company
1. Brand identity knowledge
The logo should be based on the vision, values and goals of your business.
Alignment with the marketing communication strategy and target audience's needs is crucial in order to match the actual positioning on the market.
These considerations should be the starting point of the design creation process.
2. Turn to basics
As many graphic designers would advise, the primary attention should be kept on clarity of the design.
Qualities like simplicity, consistency, recognition and persuasiveness should be reinforced. Avoidance of overly complicated design is a good strategy to follow in this case.
The same applies to your brand's web design which needs to be user friendly and enhance customer experience with the company.
3. Key to success - being authentic
Competitor analysis and knowledge about the trends is always beneficial but should not be the main focus.
If you want your business logo to stand out and shine through the cluster of brands, then  try to have something that others do not.
Instead of following a certain trend, one can break the rules and create something unique that fits well with the company identity.
Being just a follower will always leave your brand a couple steps behind.
4. Personal design process
Pursuit of creative ideas and implementation is never done in a straightforward way.
Adjusting the design process to your own working style and way of thinking has the benefit of efficiency.
For inspiration, the steps of the process can be:
Briefing and setting the direction
Online research for visuals
Keyword research
Sketches
Reflection and revision
Final drawing.
5. Be comprehensive and detail-oriented
Make sure to check the look of the design in different formats, even the ones you might not even plan to print.
For example, on t-shirts, websites, banners or business cards, they might provide a very different look from what you may have expected.
Additionally, the color psychology and its application are also one of the aspects to consider.
Catchy, and at the same time balanced design, color choices have certain effects on people's perception and expectations of the brand.
6. Avoid banalities
The most innovative and interesting ideas do not come in the first brainstorm session.
The initial filtering and deeper exploration process is necessary to have something truly unique.
Such popular visuals, for example, use the thought bubble for 'chat', or shopping cart for 'retail'.
These are definitely over exploited ideas, which in the consumers' mind no longer have an element of surprise, they have also lost their memorability factors.
Due to clichés, logo design does not bring any extra value that is expected, and the brand blends into the big pool of other similar visuals.
7. Conduct online research
A good old-fashioned keyword research should be implemented to generate ideas.
Nevertheless, make sure you know the limit and stop the research once the 10 of the most relevant and appealing designs are gathered.
Those designs should be collected having the brand values and identity in mind.
8. Mind map technique
Mind-mapping technique is used for filtering and expanding ideas further until they are fully developed.
A range of different idea combinations can be found after the keywords are moved to the mood board - an arrangement of images, text or materials to evoke a certain style.
This way something completely new may emerge.
After mind-mapping,  try to run a quick search and check whether a similar logo already exists.
9. Sketching
Pen and paper: your best friend for quick ideas.
Do not start working on a computer right away since it will be less flexible.
Furthermore, keep all the sketches since these are a great source for ideas. This is especially relevant for creative people such as designers.
If you are not an artist or designer, after sketching out your logo ideas, it may be good to hire a professional graphic logo designer, or a skilled logo artist to help you make your final logo.
---
Guest Post by Ruta Jokubaityte
"9 Simple Logo Tips for Designing a Successful Logo for Your Company"
---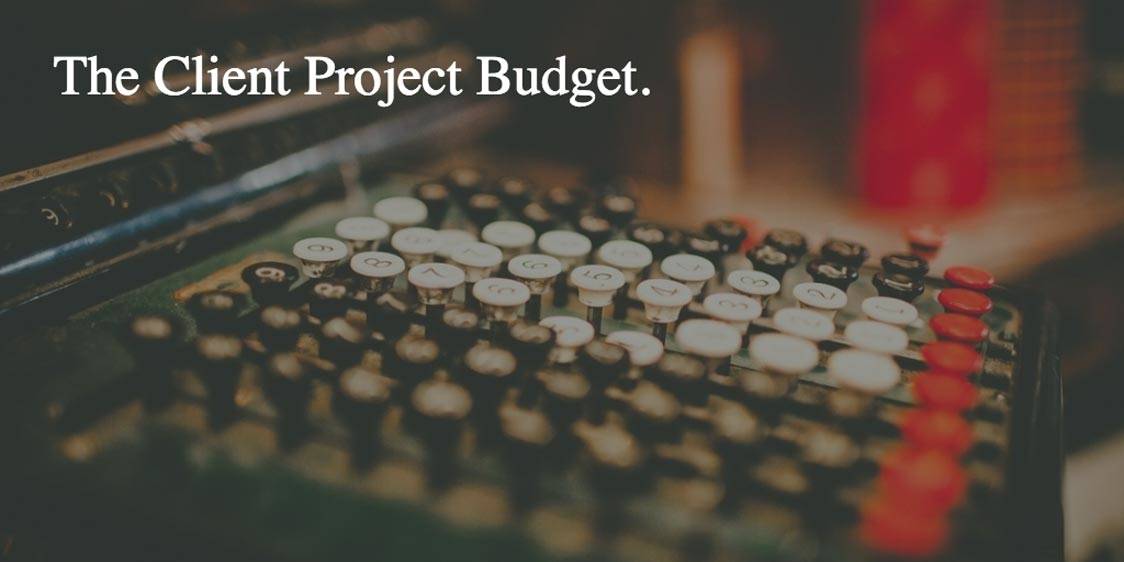 The Client Project Budget: Just one of a few tricky, and challenging, aspects of being a self employed freelance logo designer.
Well OK.
It's not tricky if a potential new client appreciates and understands the value of good creative work, as well as the importance and value of a quality logo brand design, and provides you with a whopping budget that you could almost semi-retire on…
I'm specifically talking about receiving a new work Enquiry, from a potential new client.
For a brief moment you're really excited to get that new enquiry; it may have been a few weeks since the last one, and you're scratching in your pockets for all the loose change you have.
For the first few seconds of reading about this new potential logo design job, you're still excited; it sounds like a really cool and interesting job to design a logo for.
But then…
But then you see their allocated project budget, and a little bit of your soul and sense of self just melts away.
Worth mentioning: this doesn't automatically mean the client doesn't value good skill and workmanship; they could well have the greatest respect for your skill set, but not every client does have the funds that we'd ideally need to do the best possible work.
Then there is the flip-side: the client who expects the world for the smallest possible outlay.
What Do You Do?
So you could just bite the bullet, and do a Proposal for the amount the client has indicated.
You know it's worth more, but maybe things are really tight your end, and you're just thankful for ANY job at this moment in time.
Sure, you still take the job on, but are forever resentful of the client, and this can ooze itself out into the quality of work you do, and that's not always a great thing.
Worse still: you could just turn the project away because you don't feel happy about asking the client increase the project budget.
So is there a solution?
Freelancers: It's OK to Ask a Client for a Bigger Project Budget
It's absolutely OK to ask a client to raise the project budget if you feel that the brief warrants it, especially if you feel you could really enjoy the working on this logo.
In my experience: clients putting down inadequate budgets, for whatever the reason, is quite common.
I've now become accustomed to replying back to the client, with a counter offer on the table.
I don't like turning away any job, so I'll always now ask the client if they have the means and resources, in which to raise the budget.
I'll obviously explain my reasoning to them, so they at least know I'm just not trying to milk-it
It's really very important you can sincerely justify the extra cost to them, otherwise it's just not worth going down that road.
Give the client a Choice
Sometimes their specificed budget is kinda on the line. By that I mean: the budget they have specified is 'OK', but if you were able to have just a little bit more, it would mean you could spend that little bit more time, which you know would be of value to the design process.
Sure, you could do the job for this budget, and you'd be very happy to do so.
However, if they client was able to compromise somewhat, then it'd mean you could spend just that little bit more time: exploring other avenues, adding that final layer of polish, not rushing it, etc.
In these cases I give the client two Preliminary Proposals: the first one has the budget that they initially suggested; the second Proposal has the amount I feel would be a more overall reasonable price.
I don't always send the same worded email, but a recent email I sent went something like this:
Hello John
Firstly, thank you for reaching out to me and considering me for your logo design needs, much appreciated. Also, thank you for taking the time to fill in my brief, which I have attached for your records, along with the Preliminary Proposals.

So you'll see that I've actually included two quotes: one for £850, and one that covers the £850 - £1500.
I'll just quickly explain why:
For a project such as this, and with the information based in the brief, I'd usually be looking to budget closer to the £1000+ range.

When I read a brief, and I feel that raising the budget would be of value, then I do feel it is important to at least mention this to the client.

It's not so much that I can't do the project for what the client has indicated; it's more that I could do a more thorough job if there was more time available to me, in order to do the best possible work for my client.

Unless there is some major discrepancy in the brief and a clients proposed budget, I always try to honour what the client has selected for their budget.

I will therefore very kindly ask: if you do have the means to move 'upwards' in your initial budget range £550-£850, then it'd certainly be appreciated, and would certainly be beneficial to the project.

I of course understand that this is a big ask, so please be sure I'm not trying to do anything underhand.

I will stress that I am completely happy to do the project for the £850, should you not have the means to increase the budget—If I felt I could not do the project justice, for a certain amount, then I'd not take the project on—but allowing for more would give me the extra time investment I feel this project could certainly benefit from.
Please let me know your thoughts on the above, and If I can be of any further help at this initial early stage, please do not hesitate to shout.

Look forward to hearing from you soon,
Kind Regards
Graham Smith
In my experience, the client has nearly always been very happy to increase the project budget, if they are in a position to do so.
This not only makes the project more attractive, it also helps establish some honesty and openness with the client, which I feel is really important.
It's the way you ask
Obviously, this only really works if you ask nicely, and justify the rationale behind the request.
It's important to ensure the client doesn't feel they are being 'coerced' into raising their budget, but that they full understand the value and positive reasoning behind paying more for your creative services.
If you ask nicely, then you really have nothing to lose. I don't think a client would ever begrudge a designer from being open and honest, especially if you provide them with options.
If you have any questions on the above, then please feel free to leave them in comments below.
This post is just a little primer on Logo Design Copyright, I'll cover it in more detail in a forthcoming post.
Copyright Basics
The topic of Copyright seems to leave some folk quite baffled, but in actuality, the important basics are pretty straightforward.
Not to say copyright in general is straightforward, but it can be a nasty messy business when designs clash, ideas are borrowed etc.
The very action of designing something/anything unique means the creator has the copyright; an exception to this is if you copy, steal or plagiarise a design! On it's most basic level, copyright of unique visual design is automatic, and originates with the designer.
Thus, any unique logo that I designed for a client will have automatically had copyright assigned to it, and to me.
Everyone of my unique logo designs and more detail brand identity projects, in my portfolio, started off with it's copyright belonging to your's truly.
I didn't need to register it with any fancy office, I didn't need to sign any documents, or use my blood to create an unbreakable moral seal.
One can help define Logo Design Copyright (ownership), by adding the immortal words: All Logo Designs © Copyright 2017 The Logo Smith, or something along those lines.
This simply helps advertise the fact you are claiming, staking your ownership, of anything that is appended with that text.
It's a way of clarifying when a unique design was created, and who is taking ownership, in the case of a dispute: such as someone stealing, or simply accidentally coming up with a very similar design.
This is when blogging (then quickly submitting it to Google and Bing etc) about that cool new logo design, and submitting that logo to various popular online portfolios, all help define who and when something was created, and greatly aids in any possible copyright clash as they all provide times, dates and clarity on who was there with that design first.
Transferring Logo Design Copyright To My Client
Transferring any Logo Design Copyright is simple, and yet I see instances where clients are almost extorted out of further money in order to obtain full Logo Design Copyright of a unique design they have paid a designer to create.
I have covered this topic in a previous post: Logo Design Ownership: Make it Easy For Your Client To Own The Logo
As a freelance logo designer: it's an obligation to ensure your client ends up owning the the copyright of the logo you have designed for them, and this includes any additional brand identity elements and visual assets etc.
The transfer of the existing copyright and ownership, as the creator, isn't done automatically, and neither is it a 'given' when invoices are settled, and designer and client part ways.
It's a process that has to be initiated by the designer, or suggested by the client.
Transfer Copyright And Ownership To The Client
In order to transfer existing ownership of the logo design, to your client, you simply sign a written statement/contract, that states you are transferring all ownership and copyright to the named party, in this case your client.
For example, I have a Transfer of Copyright form that I sign and send when the project is all completed, and not likely to be subject to any last minute changes.
Once you do this, you no longer have any claim to that design, so if you want to ensure you are safe to showcase the logo and brand identity visuals in your portfolio etc, that this is agreed before signing over ownership.
This is something that actually could be briefly covered in your Logo Design Proposal, so at least the client is made aware of how they can obtain full design copyrights and ownership before proceeding—I think I will a actually update my Logo Design Proposal Template to include this soon!
Conclusion
As previously mentioned, this is a super quick primer on the initial aspects of copyright in logo design, and it's by far the end of the story.
However, it should be enough to give you some peace of mind that you don't need to hire a lawyer to simply copyright your own logo design works, and that transfer of copyright and ownership is just as straight forward.
Trademarks
The real challenges come with: Trademarks, Registered Trademarks and aspects of supposed Copyright and Ownership of non-unique works, this is when epic battles are won and lost in the courtroom.
There are various online services, such as: http://www.copyrightservice.co.uk/ and http://www.uktrademarkregistration.co.uk/ that help you to register a particular copyright and/or trademark, but they are often subscribed/premium services that assist you in times of conflict, but they are not compulsory.
There is also a good article about Trademarks, which is well worth a read.
If a copyright/trademark conflict occurs, these services can help pin-point original ownership, and they can also provide legal advice and other services, but you'd still end up having to hire a lawyer in the worse case scenarios.
But if you want extra peace-of-mind, then it does no harm (other than your wallet) to use one of them.
As much as this article, recently published on Sitepoint: 6 Common Logo Design Mistakes, written by Kerry Butters is important reading for the more fledgling crop of logo designers, this article is also a useful read for clients so they can be a little more informed when considering hiring potential logo designers.
It's hard enough for any client to sift through the 1000's of potential candidates of available logo designers, let alone ending up in frustrating situation of hiring a designer who isn't aware of the more common pitfalls when designing a logo.
I think it's reasonably fair to say that a lot of these mistakes will be found in sites like 99Designs, and Fiverr, where emerging logo designers sell their collective souls to the devils entourage of thrifty (cheap) business owners.
It would obviously be bad-form for me to repeat word-for-word what Kerry has written—I mean, who would do such a thing—but I will list each one of the logo design mistakes, and add my own comments, as for the most part I have already posted articles on the topics mentioned.
You can either skip this post right now, and head straight over to 6 Common Mistakes in Logo Design, or you can do me a kindness and carry on reading before departing this station for your destination.
Here are the Top 6 Common Logo Design Mistakes
#1
Top spot for logo design mistakes goes to creating your logo in Photoshop, or any similar bitmap photo editing suite, Resolution-dependant Raster Graphics: You just don't want to do this, never ever. Never ever and never ever ever, and even just for shits and giggles. It's bad form, it's bad practice and it just completely messed up. Kerry has a solid explanation of why designing your logo using pixels, instead of vector graphics, is just off the scale utter badness.
#2
Second place goes to, Following Gimmicks, Trends & Fads: I've covered this a few times myself, like with the post: Logo Design Trends Come and Go – It's an Oxymoron as it is a hard one to actually give a completely back and white answer/explanation for. On the one hand the current trend might actually have merit, and value in terms of how it might effectively communicate a visual message, thus it would be silly to completely ignore such a trend. The flip-side is that it can be the curse of the lazy, and/or completely unimaginative, which is where the real danger lurks.
Experience will guide you, and the fine-line between taking inspiration from a current logo design trend, or falling ridiculously and naively slave to it can effectively be negotiated.
I guess my own tip-top-tip would be: allow yourself to be inspired by a trend, but not to be blinded by it.
#3
Third place goes for logo design mistakes goes to using inappropriate font styles and typeface families, Ill Advised use of Typefaces: This again, and I think mostly comes down to, inexperience or completeness ineptness, and having no sense of style, aesthetic matching etc. Restraint is often your best friend in selecting the appropriate font for your logo. It isn't so much about finding the ONE right choice, but more about being in the right general font style area/theme. As much as using either a serif or sans-serif font could be an appropriate solution to your logo, it could also come down to much a finer difference to if the chosen font will work, or not.
I have obsessed over a selection of maybe 6 closely styled typefaces for a logo, and the chosen one actually comes down to the actual range of letters used in one font over the other 5. The 'e' maybe just nicer than those in the other 5, same with the 'g', but then I might not like any of 'f's, so in this case I'll simply create it myself.
#4
Fourth place for grievous logo design practices goes to, Aping Successful Brands: This one I can keep simple and short, which is often hard for me because I do like to ramble so. You know about fine-lines? Well, this is finer than you've probably ever experienced before. Often there are just two remarks given to a logo that, shall we say, shares or resembles another, and especially a more prestigious and establised brand.
What you want to hear if you have designed a logo that should end up 'sharing' certain qualities with another is, "That logo design for "Blah" was clearly inspired by the logo for "Super Blah". That's OK, for the most part. What you don't want to hear em-masse, is, "Well blow me, that logo was clearly copied/plagiarised/stolen from "Super Blah", and that's not how you want to be remembered as a logo designer.
Just ask Jeff Fisher about being on the other side of having ones logo designs plagiarised, poor chap, and he really does get the brunt of it. 
Ha. Keep it simply and short Graham? Yeah, sure.
#5
Fifth place for messed-up logo design practices goes to Over-complicating Things: restraint is your friend once again, and I think practicing restraint is probably one of the more useful skills to have, it's a bit like mastering the act of doing less to achieve, well, less.
Some logo design styles work really well with numerous font styles, elements and colours, and these usually come down to the more vintage/modern-vintage style (crests, emblems, signs, badges etc) of logo design. Any other style of design then one really needs to keep those horses completely steady under starters orders, until the trace finishes, with no horses having left the gates, if that makes any sense at all. What I mean is you just need to be 'that' in-control of your inner creative desire to add this-and-that until what you are left with is a fabricated monstrosity of eye bleeding pixel piercing ugliness.
#6
Sixth place goes to, Being Over Literal: another topic I wrote about a short time ago called: The Curse of Literal in Logo Design [AQFG], and another one where inexperience usually is the mischievous grinning gremlin in control over your design output.
It's also slightly subjective, and not so black-and-white, because sometimes being literal might just be the more appropriate solution, but if that's the way you'r gonna go, then it has to be taken with the larger visual identity in view, to help provide balance and context, and maybe even a cheeky or quirky tag-line suggesting that, "yeah, we know our logo is literal, but so is our method". The real problem with going the literal route is if you literally can't think outside the box, and/or completely lazy, and/or just bored, but worse of all? Using clip-art for that finishing touch.
And what do we come away with after taking all this in?
It's not hard to see that I have tended to point-the-finger at the lesser experienced logo designer, but that is unfortunately a reality that can't be completely ignored. It's a logical conclusion based on ones lack of experience resulting in 'common' errors. Each mistake in this post can be addressed, and put right, by anyone who is making such mistakes, some more easily than others, for sure.
I would say that getting to grips with font and typeface selections is the hardest one by far?
I mean crap, I've been at this gig for 25 years now, and apprenticed my way through traditional letter-pressing, old fashioned page make-up (bromides and gum) through the DTP revolution all the way through and up to the present, AND on occasion I still I have, and no doubt will still make, 'the not quite right font choice', and/or completely fuck it up.
I can look back through my logo design portfolio and still squirm at some of the font choices I made, and I'll still wonder what the hell I was on…

Logo Design Hangout
Consultation For Designers & Clients
It's pretty clear that the Hangout feature of Google+ will is a great hit amongst a great many people with new uses for it being found almost every day.
Some of you may know that I have tinkered with The Logo Clinic where you could submit logo design questions and seek the advice and help of other designers etc. The clinic has been taking a breather whilst I focus on my own client work and getting up to speed with Google+, but the idea of using the hangout feature for a variation of The Logo Clinic has really inspired me to crank the general theme of the clinic up once again.
I have posted a few general statements via my Google+ steam about my intention to use hangouts to conduct a sort of logo design consultation -- the feedback has been pretty positive -- so I have decided to run with it and see how it all pans out.

Who Is It For?
Initially I was just planning on using it to provide help and advice to other designer's but I realised that it would be equally as valuable if it were to be open to anyone seeking advice about logo design in general.
If you are a designer with a question or seeking general advice about logo design or freelancing then The Logo Clinic Hangout is for you. Asking my opinion on a logo design you have completed can be tricky, especially if I don't like it, so would ask you refrain from putting me on the spot with this. Better to use Dribbbble or Forrst for this sort of help:)
It's also open for non creative types who may need some direction on the whole idea of logo design in general. You may be looking to hire someone, and need some general advice -- I'm not expecting to be your choice of designer so no sales pressure tactics from me -- on how best to go about it or you may be struggling with the best way to provide the sort of information required for a useful logo design brief.
I really feel this could be a fun and much more dynamic way to talk and chat about various logo design issues that you may be facing.
If you think this could be of interest to you then first thing would be for you to follow me on Google+ so that you can see when I am planning the next hangout. If you would like a prpv
General Hangouts
Once you have me in a circle then it's just a case of watching out for the next session. I will try to give at least 24hours notice, but I'm sure there will also be very spontaneous sessions.
If you are just curious then feel free to lurk in the background, as I know a few of you are interested about the idea, so happy to have you onboard. :-)
Private Hangouts
I am also prepared to do private or one-on-one sessions so if you would like to secure a few moments of my time then please send me an email or direct/private message via my Google+ profile.
I can't promise I will be able to help or even spare the time for private hangouts, as it all depends on my existing client work schedule, but I will certainly try my very best.
If you have any questions or thoughts about this idea then please do let me know via comments below.
See ya.
I'm going to try to offer up a few pointers on the tricky matter of logo design pricing and budgets for freelance logo designers.
This is a text heavy article, so be prepared.
Although a very hard set of questions to give precise answers to, I will cover a few pointers that will hopefully give you some things to consider.
Pinning down how much to charge really does depend on your own unique circumstances which could include: logo making experience, graphic design and industry experience, quality of portfolio, are you in demand and the sort of client you are typically attracting?
I'm not going to be able to offer up any precise direction on pricing as there is just too much to factor in, but I will try and offer up a few pointers.
Fixed Logo Design Pricing Packages vs Flexible Range
I have never been a fan of fixed price packages where you get X amount of initial ideas with X revisions.
Logo and identity design is rarely that straight forward and predictable, and I think it's wrong to create the impression that it is.
I know there is a place for quickly churned out logo designs, but these are less about creating an identity, and more about creating a logo minus a more rounded identity. \
If you want to churn out logo after logo, then the fixed package option is easier to manage.
If you are looking to create something with a bit more soul and depth, and really want to explore the heart of a company. then I believe there is no room for the churning out of design after design mentality.
Most logo design projects are unique, and require different strategies and constraints on your time.
They should be not lumped into the same £XXX plus revisions bracket mentality, this is a sure way to dilute the individuality that each project brings.
Ultimately each to their own; it's whatever best suits your lifestyle and working practices.
I'm certainly not saying one way is right and the wrong; this is my opinion and preference based after working and trying both methods.
My Preferred Method of Working
This article, therefore, is based around my preferred method of working. Offering a budget range and putting the onus on the client to specify a budget.
I don't feel it's for me to place an initial value on their needs, or wants; this should really come from the client.
We should of course help, and advise, with appropriate budgets if asked, or where we fill it's required.
You can get a sense of how I present my prices by viewing my Preliminary Logo Brief, and my Detailed Logo Brief.
I have also tackled the subject of budgets in: Ask For A Budget-Try To Avoid Quoting Freely
How Much Should I Charge?
Simply: I do recommend having a minimum, and maximum, price range, and leave it to the client to specify how much they are prepared to invest in your services.
At first glance, it may not seem as quick to sort out as the fixed price option, but it is much more flexible if you are looking to earn a fair, reasonable and appropriate wage for your skills.
More often than not I think you will be pleasantly surprised: The pessimists may assume that a client will always choose the lowest price; my experience has been quite the opposite on many occasions.
A higher percentage of clients choose the mid - highest price bracket, rather than the lowest. This partly means you don't have to sweat it too much.
If your portfolio rocks, and you are a nice person, then the work will surely come?
There are certainly times when the logo design brief has been filled in, and the client has selected the lowest price range, even thought their requirements are better suited to the higher range.
In these cases all you need to do is politely write back, and explain that their brief is more suited to the £1000 budget, and not the £600.
Again, personal experience has shown me that the client may adjust if they are presented with valid reasons.
Sometimes they just can't afford it, or other reasons, then it's down to you if you take the project on or not.
Worth remembering even though it's rather stating the obvious: it's always your choice in taking or leaving work that comes your way.
All About Me
I think the best thing I can do in this first post on logo design pricing is to talk about my own experience over the last few years.
The reason I think this will be useful is that I only started working for myself a few years back.
Until recently, I was in the position of having no idea how much to charge, because: although I had close to 25 years industry experience in commercial print, design and reprographics, I had no experience in working for myself; I had zero logo designs in my logo portfolio; I was also a complete unknown entity, with absolutely nothing to show anyone. So why would anyone hire me?
Starting all over again, with a blank slate, usually comes with bucket loads of lack of confidence, and trust in oneself.
Taking all this into account I knew that I could not hope to charge a barely reasonable fee, and by barely reasonable anything over a £200.
So for some time I would take on logo projects for between £75 to £200 with the odd £300, if I was fortunate to find a cool and generous client.
Be Realistic, not Cocky
One needs to be realistic about pricing even if your own personal financial situation is dire.
If you have an unconvincing portfolio, with no real experience, then this does not mean you can, or should, charge over the odds.
You ideally need to work yourself up, prove to yourself and others that you are infact worth having money spent/invested in.
When Freelance Work Start To Grow
When I first stared The Logo Smith (back then I was called imjustcreative) my initial budget range was around £75-£300.
Frankly, this is a pitiful number, but you do have to start at the beginning. I had a mixed bag of clients in these early days, with some happy to pay £200-£300, with others' intent on paying £75 to £150.
You just have to take it on the chin at this point, but a number of £50-£75 projects in a row IS totally disheartening, especially when you know you have the skill set AND experience.
In a relatively short period of time, you can start thinking about raising your prices. After a few successful projects: which probably covered a span of 3-5 months, I raised my pricing from £75-£300 to around £150-£400.
Every time you feel you can raise the prices it gives you a boost of confidence and justification in what you are doing.
It is important that any time you play with the pricing you monitor the incoming inquiries. If you are still getting enquiries then you know the price is still reasonable and that people are prepared to pay.
A few times enquiries would appear to drop off, not knowing if this was due to the rise or more coincidental reasons, so I would tinker with the pricing by lowering it back down a smidgen.
3-4 Months Later
After another 3 or 4 months I would revaluate the prices. With a healthier portfolio and self-confidence growing I would increase the budget range once again.
In these early days of finding your feet it's just about being: flexible, realistic and fair to yourself and your clients with the end goal in site to keep you motivated.
I would have certain goals in terms of pricing, and one of these was reaching £500. For me this was a pivotal moment in which there was a, "this is starting to feel worth it" frame of mind.
There are a number of benefits to pricing yourself lower, as well as pricing yourself higher, but they both come with potential downsides.
Don't Expect It To Be Easy
When you first start out, you can't possibly be expected to get it right all of the time. There will be instances when you kick yourself for rejecting a job, because it was not paying enough, or you raised your prices too soon.
It's all part of the process, and you will in time get used to not really worrying to much about it.
Just be super flexible with your budget range, and be prepared to drop down a level if work has slowed up, then raise again once things return to a comfortable level.
The 2nd Year
In my 2nd year of working The Logo Smith, I would adjust my base range a number of times, but also incrementally rising the higest price every time.
The more I was pleased with my own work the more my confidence in my abilities would grow; ultimately meaning being able to justify charging a little more.
I deliberately kept it a slow and methodical process.
I realise it's easy for me to say I had a £200-£500 budget range, but this doesn't tell you the sort of work and effort that each project would require.
Some projects would be quite easy, and some would be challenging, and usually the latter would be a £200 project, and not £500.
It was also in this 2nd year of The Logo Smith that I made the shift up to £1000, as the highest rate.
I didn't jump from £500-£100, but incrementally going from: £500-£600-£750-£850 and finally £1000. For some reason I skipped the £900 range altogether.
Feeling confident about being able to charge £1000 was a huge personal accomplishment.
Under no circumstances would I rush this process; With a background in marketing and advertising, I also knew that the best laid plans took time and patience to realise.
It's a slow burn up the ladder, with no short-cuts.
In this 2nd year I scored a couple of significant projects which included Foehn & Hirsch, Pure Storage and Feedly.
Both these logo and brand identity projects were a heart lifting moment for me, both personally and professionally.
In The Now
Jump ahead a few months to right now, and nothing much has changed with how I price up and quote.
All that has really changed is that I don't have an upper limit.
I could one day be asked to work on a project that could take months of hard work, and this could easily end up costing upwards of £5k - £10k. I am now in that place mentally where I can consider this sort of work.
Really Stuck with Pricing?
It can be tricky to know how to charge one off logo designs, if it's not something you do often.
It will depend on what you are prepared to work for, how important the job could be to your portfolio, and if you actually really want to do it.
Sometimes I get a sense from some people on Twitter (including myself sometimes), that they would rather not be doing the project they have taken on.
In these cases, it would make sense, and fairer to the client, to be honest with yourself, and the client, and pass it along to someone who DOES want to do it.
As much as you might need the money a logo often needs your full commitment and not a half hearted attempt.
I would hate to think that someone I hired, and invested money in, begrudgingly did the work. That really would not be cool.
If you do love designing logos, but they just don't form a regular part of your working week, then looking at the fixed price way of working will provide a sound platform.
There are plenty of logo designers who work this way, and looking on their websites, will show you the price range they work to, and also what the deliverables are.
A Sound Figure
Sometimes a figure just sounds right: I think for a relatively straight-forward logo design (as a UK designer), £350-£750 seems to be a magic number. 
Anything less, and you are running close to creating a perception that you just don't value yourself as a designer.
To Conclude
No doubt: pricing-up logo designs can be hard, but it does start to come together the more your confidence and portfolio grows.
If you opt for my method: showing a budget range rather than fixed a project package, then you are allowing for much more flexibility, as well as allowing the client a chance to voluntarily show how much they might value good design.
A fixed package is an easier option for both designer, and client. However, I also think it can be the least profitable for some projects.
With the method I employ, the prices are there for all to see, but also means the client has to think about costs and value. I think this is an important aspect in the process, in terms of the general perception of value in logo design, and graphic design in general.
Although I have no upper limit I still have a budget option. Sometimes I like to take on quick and 'easy' jobs, that help break-up a larger and longer running project. This is more about keeping a fresh mind, rather than a need to always score a high paying project.
Still Stuck?
I'll be happy to give any more pointers via Social Media, such as on Twitter or Facebook, so please feel free to tap me up.
Useful Logo Resources
I also have a number of useful logo design resources that you may find helpful in creating logo design questionnaires, proposal templates, copyright templates and logo identity guidelines and much more.
SaveSave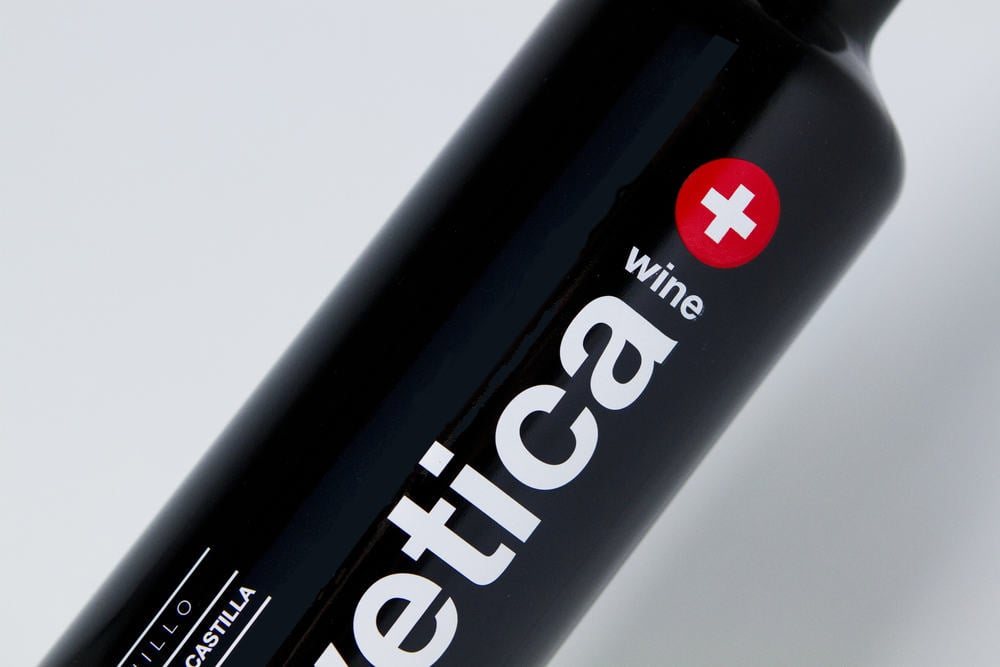 You are struggling to find that one idea that will bring this logo project to a winning conclusion.
Progress has been choppy, your nerves are frayed, and you no longer believe in your ability to deliver as well as having more abandoned sketches and concepts than you feel comfortable with.
This is all too common; I often find myself wondering if this is that job that will prove impossible to tame.
The Solution?
Get drunk.
Seriously, it works. OK, when I say drunk I don't mean mullered/pissed/fucked/blotto. That level of drunkenness would be irresponsible and reckless, but I do mean a drink or two to calm the nerves and allow the build-up of doubt to vent off.
During the sketching and idea phase of a project I have been known to take myself off down to a local bar in town, fully loaded with my creative gear.
Buy myself a nice refreshing pint of lager  find a comfortable table to sit down at with my sketch book and pencils all ready to work.
Without a shadow of a doubt a change of location for a freelancer is crucial when things are getting on top of you or you are at an impasse with a project. Just getting yourself out of cabin fever mode can be hugely beneficial.
I'll usually make a point of getting into town for around 5pm usually a time when people start dropping in after their official work day. I don't like going somewhere too quite or lifeless as I like a few people milling around. I find that when I am in work mode in a coffee shop or pub I seem easily able to block out everything around me and just get on with the task at hand.
From Experience
After having a few sips of cool refreshing Stella or Bullmers my mind state relaxes and becomes more free-flowing. Once this happens then the sketches become more fluid, I'll explore more random ideas and my hand seemingly having a mind of it's own.
A number of times when I have been struggling with ideas the trip to the pub as resulted in either: the winning idea, or at least a better idea of the approach needed to take. Even the latter is a huge boost to the confidence.
We use drink to relax when times are hard or to just enjoy time with friends so it makes sense in this situation as well.
If your creative thought process is so wound up with conflicting thoughts and doubts then it's no wonder things can get harder and harder.
Moderation and Responsibility
I am not condoning the excessive use of alcohol of course, but I am suggesting that with a change of scenery and one or two refreshing drinks the path to your creative nirvana can/could be unlocked.
Make the trip into town a reward for all the hard work so far done and maybe even treat yourself to a pub dinner whilst you are there to soak up the beer.
Having a few drinks can often free the mind to allow more creative and unhindered creative thinking.
Here is a practical and handy list of the best logo design tips and advice as well as thoughts and observations, collected over my 25 years working in graphic design, print and advertising. They have served me well, I hope they work for you as well.
Disclaimer
*See note at end of list.

The essential list of logo design tips and advice
Always use default system for your typeface choices. For example : Arial and Times. Bonus points if you use Times for the logotype and Arial for the tag-line.
Feel proud when using the most obvious and cliché visual associations because no one likes a hard logo to decipher.
Put your new client logo project on 99Designs because you haven't got time to design it yourself.
Put your new client logo project on 99Designs because you don't like designing logos.
Copy one of your clients competitors logo in the hope they don't notice.
Don't ask the client for a brief because you don't know what to ask.
You set up a online quote form using Google Doc's to streamline your logo design business. That's just how you roll. However, you forget to specify a notification email address when potential clients fill in the form. Three weeks later you wonder why no new work is coming in. Three weeks later you lose 10 clients.
The client requests a 'cutting edge' logo. You design a logo that says 'Cutting Edge'... with the top edges cut off the letters because you are so damn original. The company is called Diamond Consultants.
Use Microsoft Powerpoint to design your logos. It makes sense. You can then use Powerpoint to present these ideas to the client. Great time saving tip.
Don't research the clients competition because you have a great idea for a logo but don't want to be upset if you see it's already being used. What you don't know won't hurt you. Anyway, seemed to work for Nike.
What happens if a client doesn't like your logo design? No problem. Name and shame them on Twitter, that should even things up nicely.
Copy your clients competitors tag line because it seems to work for them.
Use a very 'old' logo inspiration book to see if there is a old logo you can copy.
Specifying colours for your logo? Ensure you 'only' use RGB or Index values. When you are presenting your ideas to the client on your iPad, the colours will look so pretty. CMYK is 'sooo' yesterday.
If you did get a brief, ignore it anyway as your client clearly has no idea what they are doing. You are the logo designer, ergo you know more than your client.
Recycling is so 'now', so when you design a great new logo, a design that has everyone talking, keep that dream alive. Change the colour and use the design for another client.
Research phase. If the logo doesn't show up in Google 'image search', then it just doesn't exist anywhere. You are now free to proceed with that great new original idea, mindful that your logo will not be like anything else out there.
When presenting the logo idea to your client, you have to make the logo the full width of the A4 sheet. It's the only way anyone can make out the company name.
Feel free to change your clients unique brand colour if you don't like it.
Advise your client that their company name sucks and should be changed, even though they have been around for 20 years and are hugely successful. The reason being is the name is hard for you to design a logo around, but mostly, it just sounds cack.
Ignore the clients one stipulation that their brand name remains in lowercase. It has an awkward descender in the middle of the name, and it makes the placing of the new tag line awkward for you.
You're chronically colour blind and don't care. You're new client is Pantone.
Change aspects of the brief to make it more interesting to design around.
Been informed that your logo design infringes on an existing Trademark? It's OK. You can change the colour and horizontally flip it.
You realise that many logo designs on Brandstack are mostly conceptual and not yet used in the real world. This means you can copy them for your client and get your foot in first.
Looking to save time and increase your profit margin? Buy a cheap logo on Brandstack, change the colour and add your clients name. Job done.
Your client doesn't understand that a logo design doesn't make a brand. You therefore promise your client that with your 'mad logo dezign skillz', you will turn their dull boring company into a famous and popular brand.
Your client stipulates that a new commercial font should be used for the logotype. The client even suggests possibility of creating a custom font. The client will foot the cost. You head to Dafont.
What's typography?
Company name too short for the tag-line you have just come up with? Add '.com' to the end of the company name to help you add a longer tag line. However, not helpful if they are '.co.uk'.
Post a new logo concept on Dribbble after signing an NDA.
A prestigious new logo job comes in and your logo designer is on holiday. You hear great things about 99Designs.
Fire your logo designer because you have now found 99Designs. FTW.
An Apple Mac helps you create better looking logos than a PC.
Logo design sizing advice. Need to design a small logo for a business card? Use a 13" laptop. Need to design a logo for a poster? Use a 27" iMac. Or better still, hook up your laptop to your 50" Plasma TV for really big f**k off logos.
Need some Intellectual Property advice? Well, it's tricky, depends on how intellectual you are.
Don't have time to create your own logo design portfolio? Or just don't have the talent and too ashamed to show your own work? Hey, don't sweat it. Find a logo designer whose logos you like and borrow theirs.
The client refuses to pay. Likely a result of you not fully understanding sarcasm and humour. See above.
* This list 'SHOULD NOT be taken seriously. Except 34 :)

This, the third in a series of 'to the point' posts where I focus on one aspect of logo design offering ideas, things to consider and implement. The idea of these posts is to keep waffle down to a minimum, just focus on the essentials of improving your logo and identity design process.
Logo Design Tips - Who is the Decision Maker?
This post I will touch on one specific question you should included in your brief. It's one thing to design a nice looking logo, a logo that seems to do the trick from where you stand and even from where the client stands. You can both sit down, look at the design and think, "Gosh, what a lovely looking logo, everyone will sure love this."
And that's fine. It's great. It's nice for the ego and for the portfolio.
But.
Is it suitable? What I mean is. Is it suitable for the clients that your client will be working with?
For example. I am working on a logo for a female interior office designer in Saudia Arabia. She specialises in designing office and lobby interiors. One thing to create a lovely looking logo, that has a her name in a pretty font, and looks all designery.
But is it really suitable for her specific clientele?
Dig deep
What we also need to know before we start designing is finding out who are her clients decision makers. Who makes the decision to hire her for example. Once she is hired, who makes the decision to approve her ideas? Are they mostly male or are they female for example.Are they also of a creative disposition? Or are they stuffy board members?
Bearing aware of the gender issues, and also geographically in this case, being Saudi, is crucial to designing a logo that is appropriate for her, your client.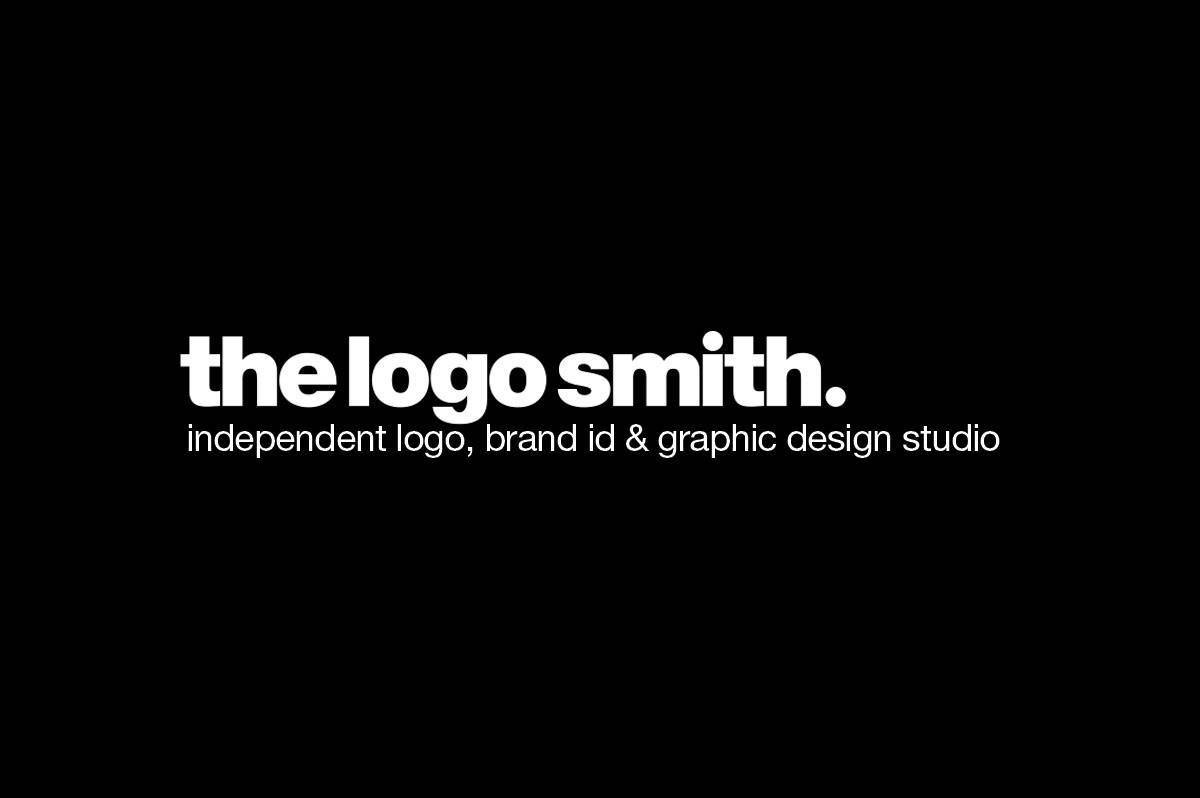 Example of a clean, easy to read logo design in one colour.
A straightforward, fuss free list of nine very logo design tips. These will help you keep on the straight and narrow when looking to design and develop logo projects.
Some general advice would be to temper your enthusiasm to impress this new client at all costs. Doing so usually results in a logo that is hard or practically impossible to reproduce or edit. Or you just end up getting some knickers in a real twist.
Try to refrain from measuring your logo designs against the many 'exceptional' logo designs submitted to the many galleries on the web. Some of these logos are conceptual, based around made up names, themes and subjects. The ingredients are specifically crafted to create the 'perfect' blend of company name and icon.
For the most part, the typical logo project is not like this. These sites are great for inspiration, for admiring the many talented logo designers out there. If you find yourself struggling to come up with a cool unique logo for the local waste disposal company who's name has at least 8 words in it, then you are surely not alone.
9 Logo Design Tips for Beginners
A logo should be flexible and usable on pretty much any medium. It should ideally work just as well on a small object such as a golf ball as it would do much larger, from commercially printed posters upwards. You cannot always monitor how or where a client will eventually end up using your logo, so make sure they have a fighting chance by designing it with this flexibility in mind.
Fonts for me are the life and soul of the logo. They are the structure, the framework. Time spent looking at font options cannot be underestimated. Take your time to ensure you have a font that speaks the right message. The wrong font can be disastrous for the logo, the right font will hold the logo firmly in the spotlight.
Gradients look neat and can work if you really know what you are doing and are aware of the complications and limitations of commercial printing. If you are not so experienced then its really best to avoid using any gradients whatsoever. The client may like to see such pretty patterns, but when reduced to tiny proportions, they simply fall apart.
When designing your basic logo idea, start simply. Create it in solid black. Then when you have the basic structure and feel, you can then move onto adding other details such as colour etc. This will allow you to present to your client a number of logo versions ranging from full colour, single colour, monochrome black on white and vice versa. Look at my logo design for KeyBoard Kahuna for this idea in practice.
Clip art can be a time saver but it's usually the mark of a low budget or time strapped logo project. Avoid using clip art where absolutely necessary. Use if for inspiration for sure, but if you use some stock art, then you can be sure that it probably exists elsewhere. And this logo project of yours is not so unique anymore.
Design the logo in vector format, unless its for a web only logo. Using applications such as Illustrator from the outset will save you endless headaches further down the road. Editing a vector logo is far easier than having to edit a pixalised image. It allows you to scale the logo to any size without lose of quality, not so of bitmapped images. Using vector will also mean the printers will not curse you.
Refrain from designing a logo around the tag line or vice versa. Tag lines have a habit of changing as companies evolve. Allow your design to take this into account. If the client is 100% certain that their tag line will never change, then take their lead. But ensure you warn them of the possible pitfalls.
Avoid using photography as the main element in the logo, or any element for that matter. Unless you working to specific guidelines set down by the client. Even then, it is your duty to warn them. Photography based logos are supremely hard to reproduce on many forms of media and will adversely affect the flexibility and adaptability of the logo.
Familiarize yourself with the commercial printing process. This is the downfall of many budding logo designers who have not had any formal print background. Designing a logo for the web is so very different for designing a logo for print. If you take on a job that means the logo will be used on a variety of media, ensure you are fully prepped. Otherwise you may find yourself in deep deep water.
© 2005-2018 All Rights Reserved The Logo Smith
Logo Designer & Brand Identity Design Studio, with 25 Years Experience.
Graham Smith: 10 Badgers Copse, Seaford, East Sussex, England.
Tel: +44 (0) 7816 527 462 Email: [email protected]