Thought I'd share a relatively recent experience as a logo designer, that took a big toll on me. It would have been significantly worse had I not had Professional Indemnity Insurance.
I'll not be mentioning any names, as the whole episode has now been resolved, but I can share the nuts-and-bolts of what I had to endure over a number of months.
This is really to highlight that if you are a freelance designer, especially one where inadvertent and/or accidental copyright/trademark infringement is a potential risk, then you yourself are in danger of being left broken, both mentally and financially.
I cannot stress enough how freelancer designers that don't have any kind of professional indemnity insurance are really putting themselves in unnecessary risk; not just themselves, but the clients they represent.
My Story
All this kicked-off at the start of the Coronovirus around Spring 2020.
So you know, not only is there this new and frightening virus spreading fast, I've been written to by a past client with a copy of a legal letter they had received.
This letter was from a lawyer in another EU country, and it basically said their client was taking legal action against my client for potential infringement of copyright; in this case citing a logo I had created for my client as being similar to their clients.
Reading this letter sent chills down my spine, but not only that, obviously it had really rattled my client and they were caught in the middle of this, and initially they came down pretty hard on me.
I can understand the shock and upset of being notified by lawyers that the logo you had commissioned a year or so previously, was now at risk of being tarnished by this claim of copyright infringement.
The logo that they had been using for some time, and one that I always featured in my portfolio, was now being dragged through the mud.
These first few days was really horrid, and even with With Jack, there was going to be some tough times ahead.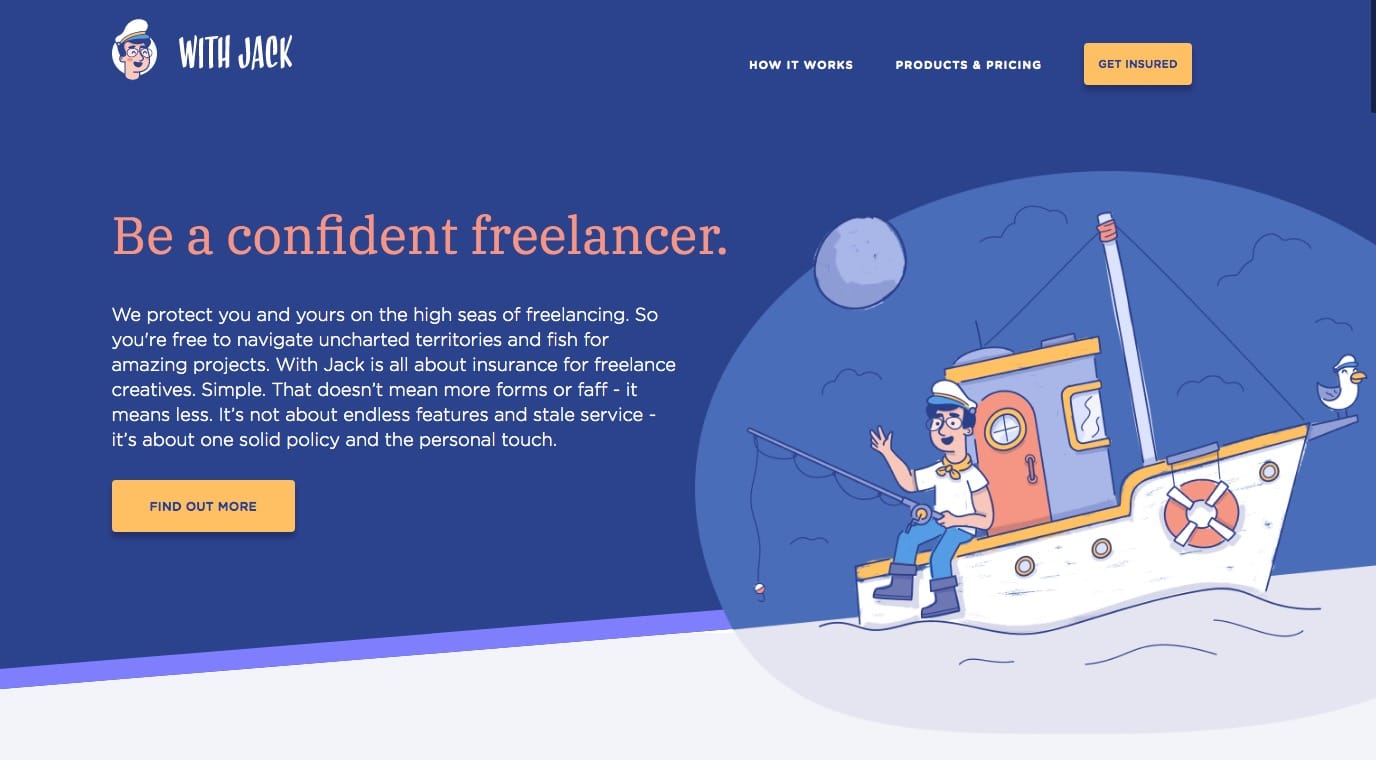 With Jack
The one thing that immediately sprang to mind was to reach out to Ashely, at With Jack.
For the first time in my long career, I was now in a position where my decision to pay for professonal indemnity insurance had proven to be a wise one.
I had no idea how this was going to pan out, but I was quickly reassured by Ashely that this is exactly what With Jack routinely deals with, and that I was in very capable hands.
I can still remember feeling relief that I wasn't going to have to fight this alone, as honestly I would have no clue what to have done.
As this was the first time I had dealt with a potential copyright infringement claim, I really had no idea what still lay ahead of me, even with the insurance.
If this could happen to me at the age of 48, then I realised it really could happen to anyone, at any time.
Fast Forward
I'm going to fast forward, because well, there is a lot I could write about that happened in the ensuring weeks.
The real purpose of this post is just to really highlight that you, as a freelance designer, if you don't have insurance, are playing a dangerously risky game of chance.
COVID and a Legal Battle
The ensuing weeks were just horrid, tortuously frustrating, and real scary.
I remember feeling just how much more horrid this would have been without the support of both With Jack, and the legal team that came to my aid.
I can't really adequately express how much trust and faith I was now putting in the hands of the legal experts.
Even with their collective help, this was simply an experience I would never want to repeat, but it could realistically happen again, and that really still rattles me.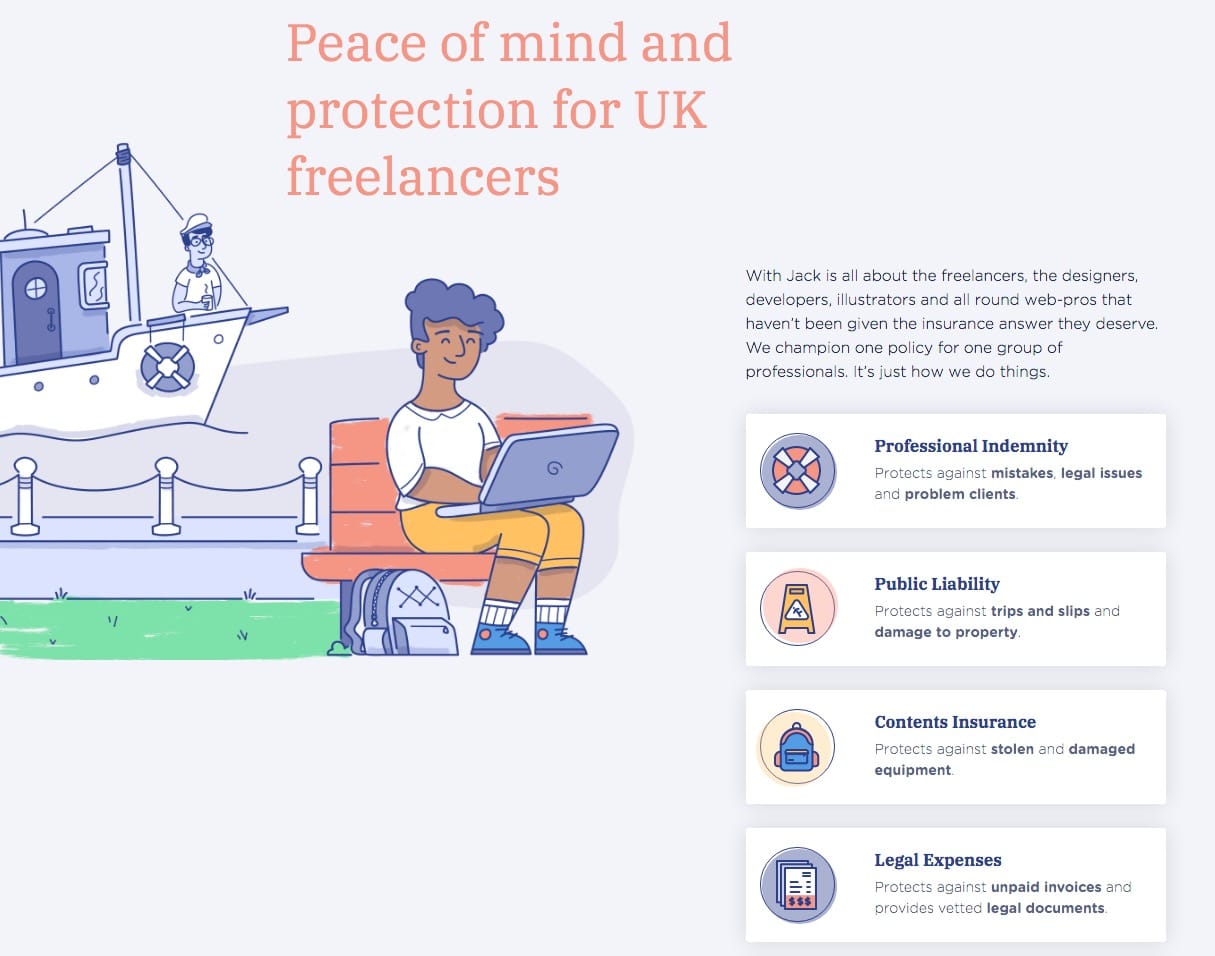 Detailed Work Process History
Fortunately for me, not only did I have insurance, but I had kept detailed accounts of this logo designs process.
I had all the dated Illustrator files of countless ideas, concepts, variations, sketches and mock-ups.
Not only did I have the means in which to prove how my logo design process lead me to this 'disputed' logo design, but I could also then show how this idea came to be in a progressive and naturally logical fashion; not just stolen and repurposed.
Client and Designer Collaboration
I also had kept all the emails, all the Telegram chat histories, even the dated Project Management folder in Dropbox Paper, showing the progress and evolution of the logos creation.
Even with all this detailed proof of how I had legitimately come to this particular design; that I could also show how instrumental the client had been in this particular ideas conception.
Is it really unique?
No matter how much research you do, no matter how much you search and scour the internet to make sure your logo design is unique, there can always be one part of the internet you missed.
No matter how genuine your beliefs are that at that moment in time that the logo you designed for your client was unique, there's a very good chance it isn't.
The Legal Conclusion
At the end of this legal process, all handled with such kindness and efficiency from both Ashely and the solicitors who were representing me, we had finally come to a mutually agreed settlement.
It wasn't exactly what I was hoping for, but equally, it would have been a whole lot worse had I had to fight this battle alone.
It ended up taking a number of months to reach this settlement, and that is with a legal team who's sole speciality is IP Law.
Now just try to imagine if you had to navigate and fight this alone?
What is the price of peace-of-mind worth to you?
It's not like were'e not talking a huge expense here, especially when it compares to what other not quite so critical business expenses.
I fail to see how the price of this peace-of-mind could ever be questioned:
If your annual revenue is anywhere up to £250,000, you can expect to pay around £168 for £1,000,000 of professional indemnity. This is for 12 months of cover, which works out at £14 per month. When you buy insurance through With Jack, can choose to pay monthly or upfront.

https://withjack.co.uk/faq/
So for £14 / month,
you are ensuring you have this peace-of-mind in the very real possibility that tomorrow you wake up to a legal notice of copyright infringement.
Not only am I imploring you to consider getting Professional Indemnity Insurance, I am also asking that you always keep detailed proof of your logo design process along with keeping all client correspondence.
One or both of these could be the difference between an undesirable outcome, or one significantly worse.
---
I've tried to keep my personal feelings and opinions out of this post, but I do just want to say:
a massive big thank you to Ashley at With Jack, and the legal team she has onboard.