All Archived Posts in Trademarks

Trademarks (trade mark, trade-mark) are a unique symbol or word(s) used to represent a business or its products.
Once registered, that same symbol or series of words cannot be used by any other organization, forever, as long as it remains in use and proper paperwork and fees are paid.
Companies do need to apply for them and receive ownership confirmation with the U.S. Patent and Trademark Office in order to claim protection from copycats, however.
Over time, trademarks become synonymous with a company name, so that you don't even need to see the name to recognize a particular business.
Unlike patents, which are granted for a period of 20 years, trademarks never end.
Think of the apple shape with the bite taken out that Apple uses as its logo, the swoosh logo that Nike features on all of its products, or the golden arches McDonald's registered decades ago.
The fact that we so easily associate symbols and words with companies and their brands is one of the biggest advantages of their use.
When a customer sees a familiar logo or phrase, they have instant recognition, which can drive preference and, ultimately, sales.
Signs of a Trademark
To indicate that a trademark has been claimed companies use one of three symbols:
™ - Using the trademark symbol after a logo or phrase alerts competitors that you have claimed this symbol or phrase as your own, but you don't have to have even formally apply for it.
® - Only trademarks that have been officially granted by the Trademark office can use the ® symbol, which stands for registered trademark.
℠ - Companies that sell services, not products, have the option to use the service mark logo, but most use the ™ instead for simplicity.
Protecting a Trademark
Although a trademark is issued for the life of a company or product, businesses do need to guard against phrases becoming generic.
This typically happens over time when people use a company's product name to mean all products or processes like it.
When you think of Google, a lot of us will say, "we'll Google something", rather than, "We'll search for something."
Similarly the same happened with Hoover. Instead of saying, "We need to vacuum the house.", we'll often say, "We're going to hoover the house."
To continue to claim that trademark, these brands will try their best to stop people misusing the term.
Benefits of Registration
Once a trademark has been granted, the owner receives three key benefits:
A notice of claim to any other businesses thinking of using the same symbol or word as its trademark
A legal presumption of ownership, which can help fend off would-be users
The exclusive right to use the claimed trademark
Filing a Trademark Application
The process of filing for trademark registration is fairly simple. It can be done online through the Trademark Electronic Application System and costs between $225 - $325.
---
Re-published, with kind permission, from: https://shopify.com/encyclopedia/trademark
Soviet Logos is a modest Instagram account, showing never published logos and trademarks, designed in the USSR.
The Soviet Logos are siloed on Instagram, and have been curated by Rokas Sutkaitis @rokassutkaitis
Each individual logo does have additional information, such as: the logo designs' purpose; where in Soviet Russia it was designed; and if available, when it was designed.
Would really love to see more of these, and hope more are to come. Not sure how frequently, or infrequently, Rokas updates this Instagram account, so we'll see…
Selection of never published trademarks designed in the USSR. https://t.co/4jHlayyvdd

— Nadir Balcikli (@logorado) March 3, 2017
Soviet Logos - Never Published Logos & Trademarks Designed in the USSR
World of Logotypes - Trademark Encyclopedia, by Al Cooper
A truly epic collection of vintage logos, from the mid-70's edition of the book, "World of Logotypes - Trademark Encyclopedia', by Al Cooper.
This curated Flickr set, created by Eric Carl, has done the rounds countless times, with views in excess of 5568. I first posted about this back in 2010, but have just given the post a bit of a minor update, with new images mostly.
It's still possible to buy this book online, even comes up on Amazon on occasion. If you can grab a copy, then I'd not pass it up.
Here's a few thumbnail images of some of the pages: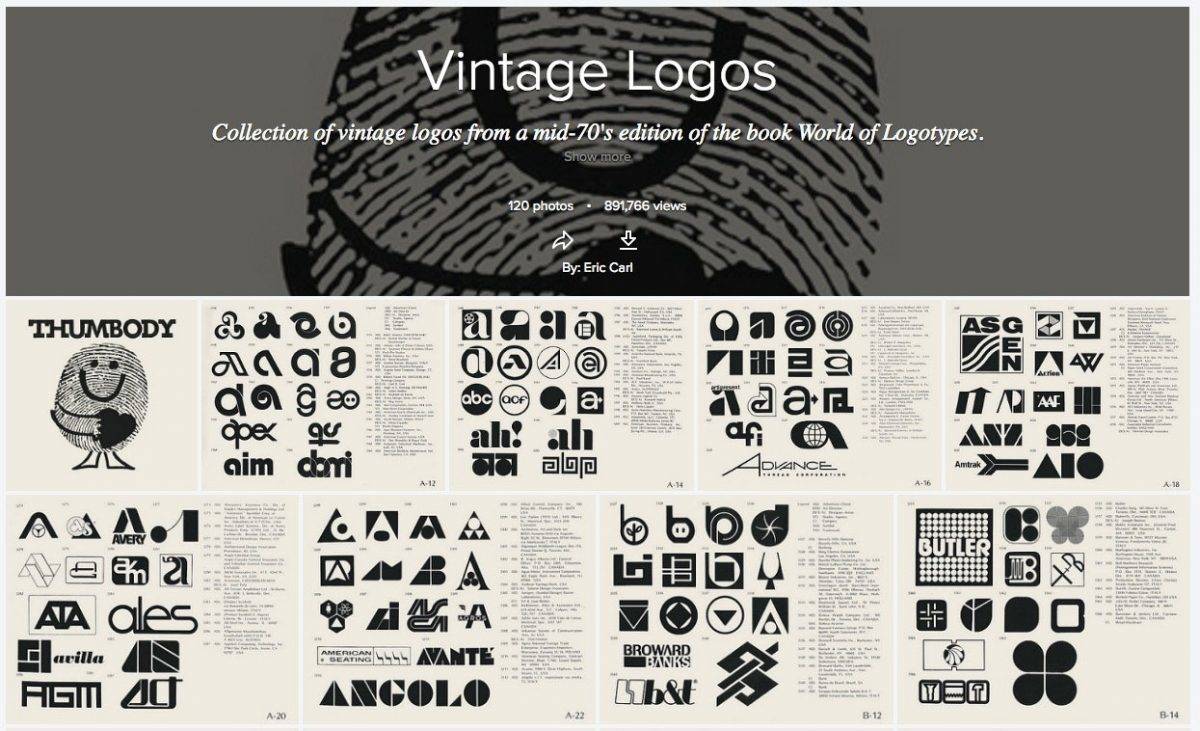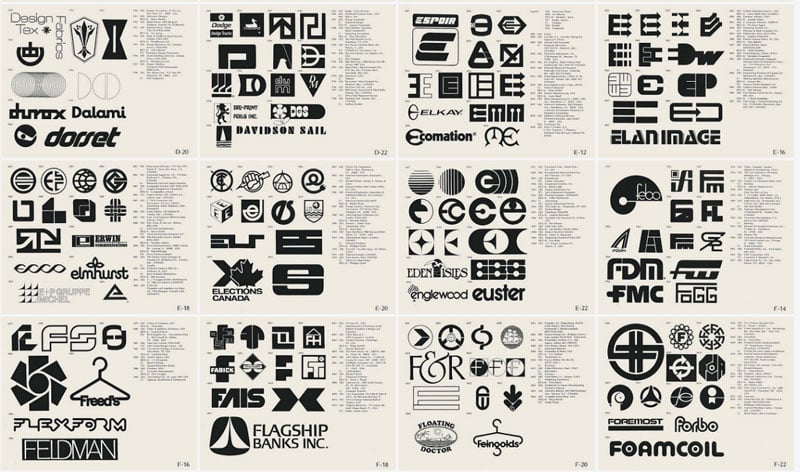 © 2005-2018 All Rights Reserved The Logo Smith
Logo Designer & Brand Identity Design Studio, with 25 Years Experience.
Graham Smith: 10 Badgers Copse, Seaford, East Sussex, England.
Tel: +44 (0) 7816 527 462 Email: [email protected]