All Archived Posts in Vintage

Now this is what you call a timeless logo design…
People get up in arms about the amount of design contests nowadays, but bear in mind: they've been around for a long long long time, probably longer than you've been alive.
I would myself not be born for another 2 years: 9th January, 1972 And yet now, at the age of 45, I can proudly say I have amassed over 25 years experience in commercial print and design. Time flies…
Imagine being Gary Anderson, at the beginning of his professional life, winning this particular contest, and having that pretty much set you up in your career for the rest of your life.

Found via Reddit
Gary Dean Anderson (born 1947) is an influential graphic designer and architect. He is most well known as the designer of the recycling symbol, one of the most readily recognisable logos in the world.
SaveSave
SaveSave
SaveSave
SaveSave
SaveSave
SaveSave
SaveSave
SaveSave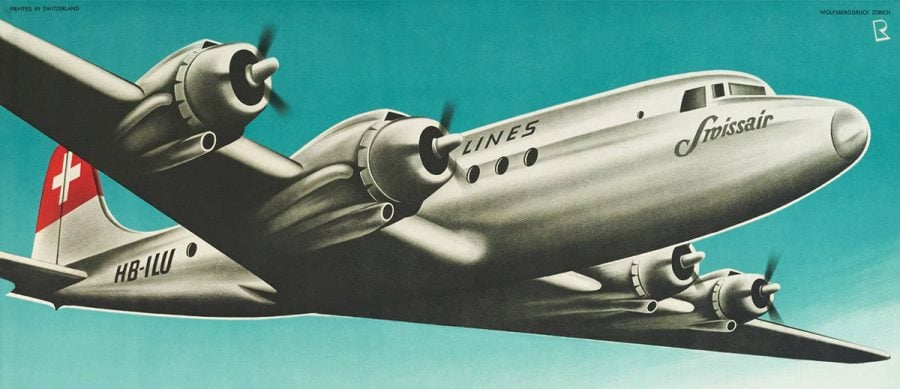 If you're a fan of original airline memorable, then this selection of 140 Vintage Swissair Poster Designs, available for sale as prints from Galerie123, will be of some delight to you.
Galerie123: During the last 20 years Galerie 123 has diligently assembled one of the most important poster collections of Swissair, the old national Swiss airline company.

It is with great pleasure that we are exhibiting, both in our gallery and on our internet site, this collection of 140 original posters, completed by an exceptional series of company model planes.

This page contains a large number of posters printed by the company Swissair. Those that are marked sold are not available for the moment. These photos come from our archives.

We have made the choice to to present them online in order to complete our story and to offer our visitors an almost exhaustive vision of the posters commissioned by Swissair.
Found via Coudal.com
Original Vintage Swissair Poster Designs from Galerie123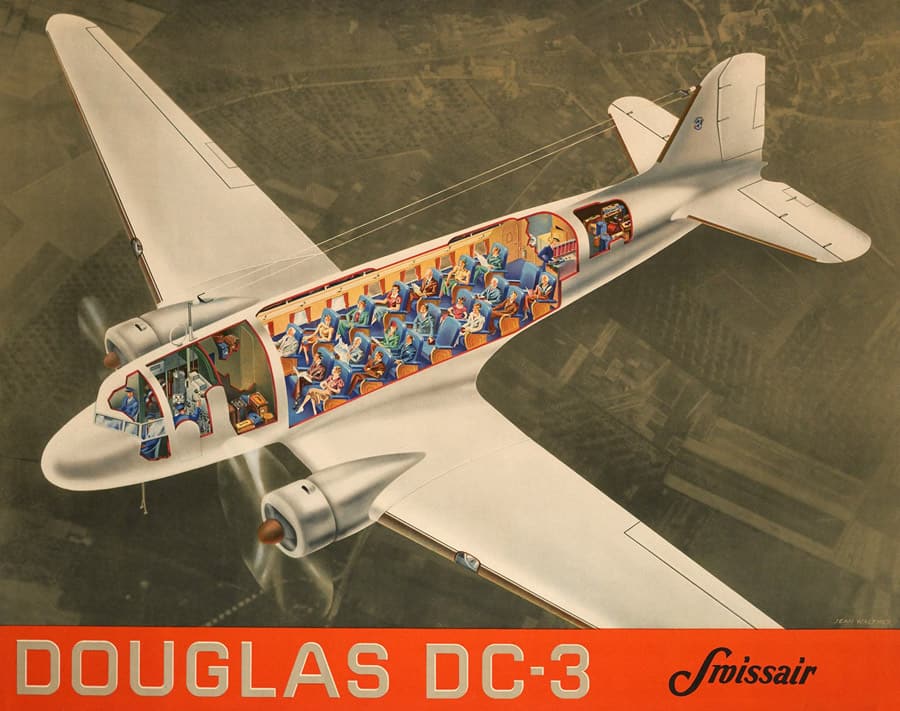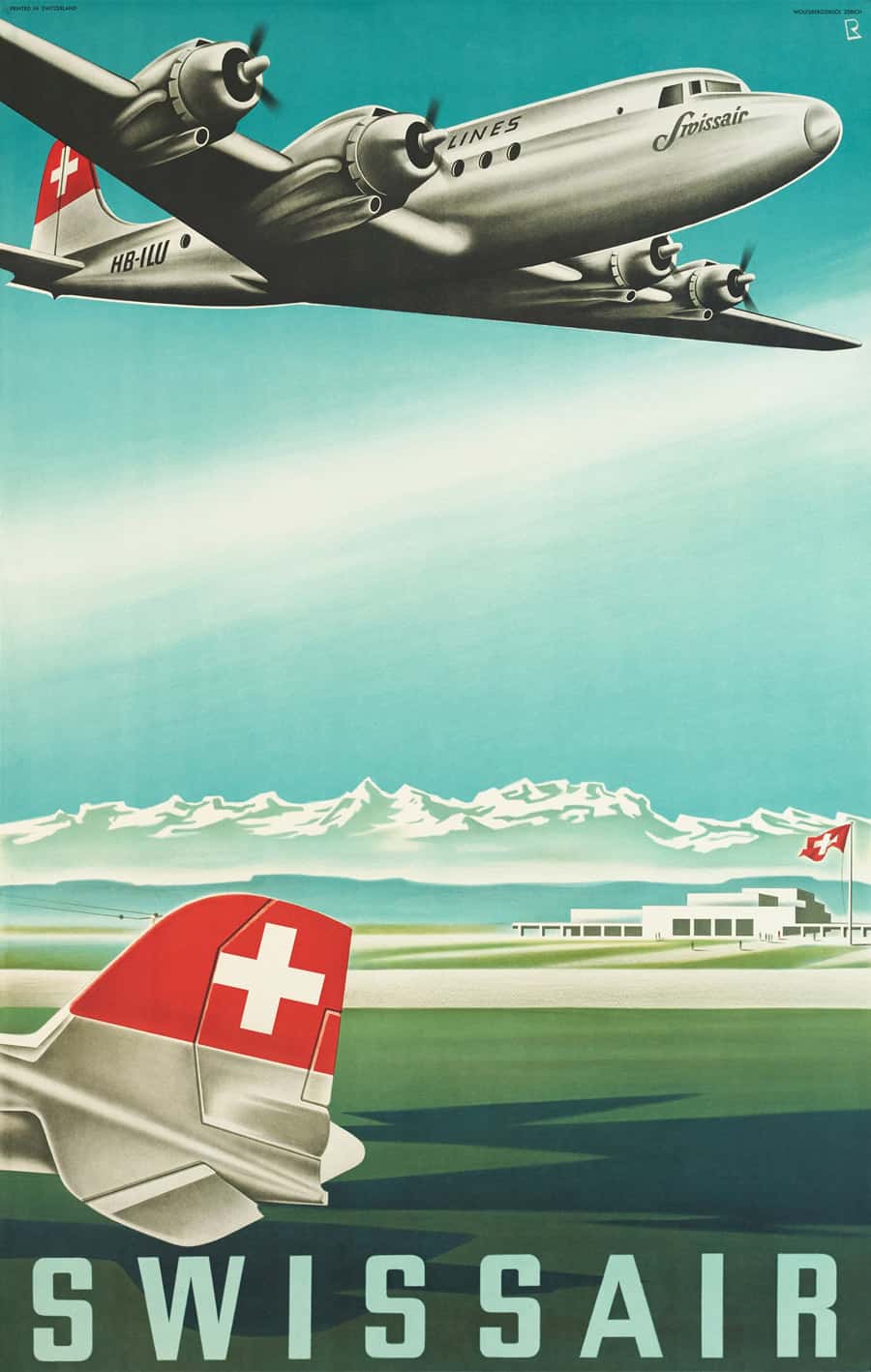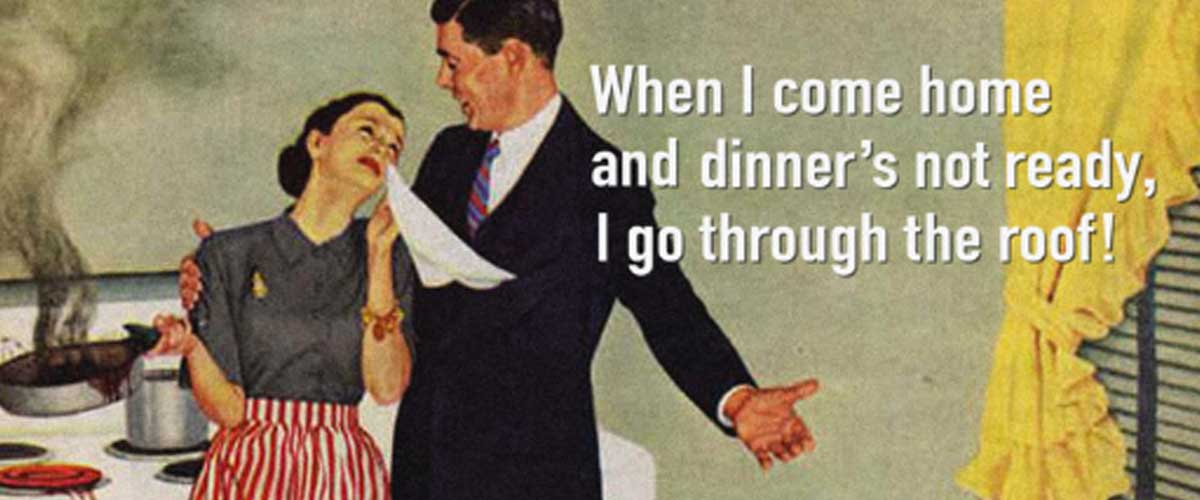 Saint Hoax, an anonymous: artist; satirist; and sociopolitical activist; took some vintage 1950's misogynistic advert's, and added the truly repugnant sexist quotes from Donald Trump.
I've seen these original vintage adverts doing the rounds, and they are pretty awful then, but adding Trump's various 'quality' sexist quotes, well… shocking.
I don't condone this language in ANY way whatsoever; I do think it's worthwhile though being reminded of what a gruesome example of a 'human being' Donald Trump is, and this is why Saint Hoax uses this creative medium to send these controversial messages.
On a lighter note, Saint Hoax also created this awesome piece.
Saint Hoax: "I removed the original headlines from these misogynistic advertisements and replaced them with quotes that Donald Trump said about women.

The headlines and visuals strongly complement each other, although there's almost a 30-year gap between them."
Misogynistic Vintage 1950's Ads with Sexist Quotes from Donald Trump
"You don't give a shit if a girl can play a violin like the greatest violinist in the world. You want to know, what does she look like." Donald Trump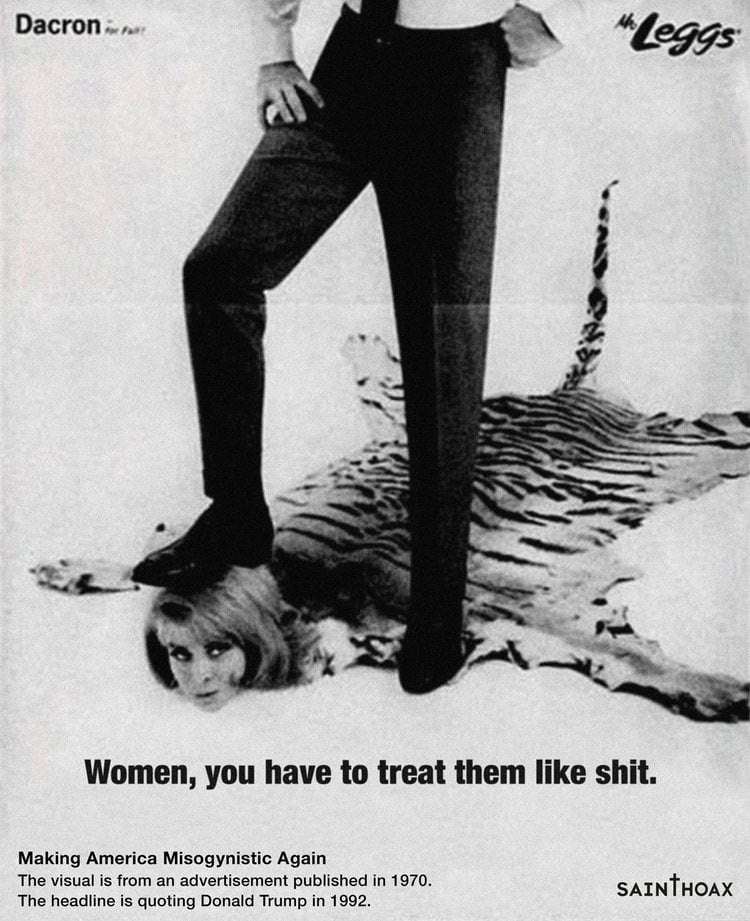 "Women, you have to treat them like shit." Donald Trump.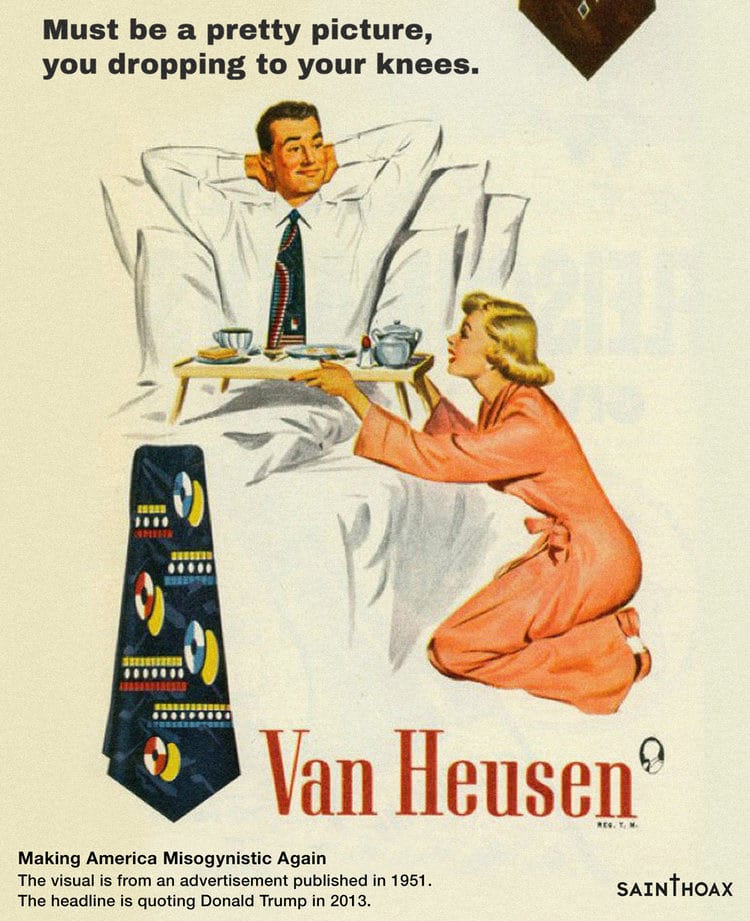 "Must be a pretty picture, you dropping to your knees." Donald Trump.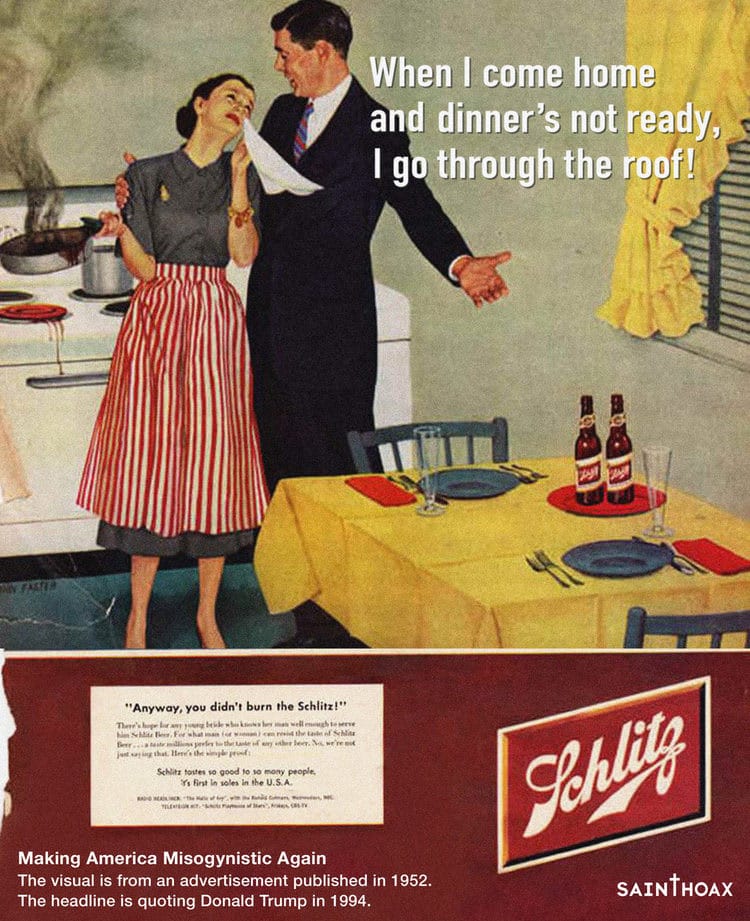 "When I come home and dinner's not ready, I go through the roof!" Donald Trump.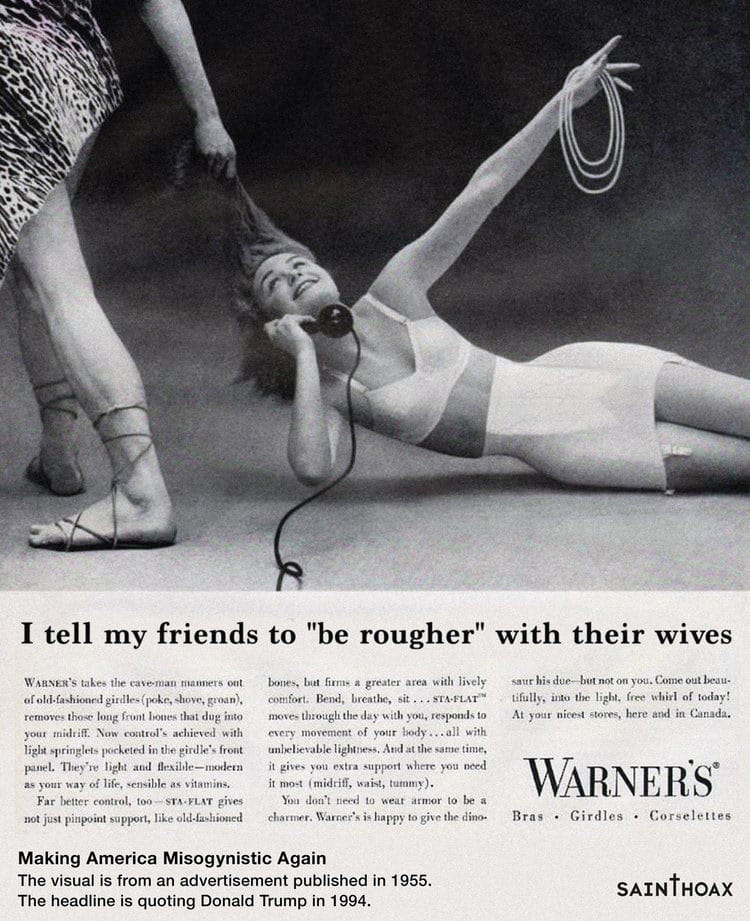 "I tell my friends to "be rougher" with their wives." Donald Trump.
"Grab them by the pussy." Donald Trump.
Saint Hoax is a pseudonymous Syrian artist, satirist and sociopolitical activist. He combines politics with popular culture to create POPlitically incorrect statements. By manipulating images and icons, Hoax creates beautiful visual lies that tell an ugly truth.

This old photograph showing the making of the very intricate RTF Eurovision TV logo (Ident), is absolutely fantastic in every way imaginable, especially if you are a logo designer!
I originally found this on Reddit, then proceeded to Tweet it; frankly, was quite amazed at how popular this Tweet became:
When TV show #logos were physical objects. https://t.co/nEt2HFaTcc pic.twitter.com/tAPxyNWT2N

— Graham 'Logo' Smith (@thelogosmith) May 14, 2017
I can openly admit to having no idea that some of the old TV logos had to be created with such painstakingly attention to detail.
This is true creative workmanship.
Unfortunately, I can't find any more background on this photograph, as much as I have tried to search through Google.
There's very little online about this, other than a few articles about RTF in general.
Found via Reddit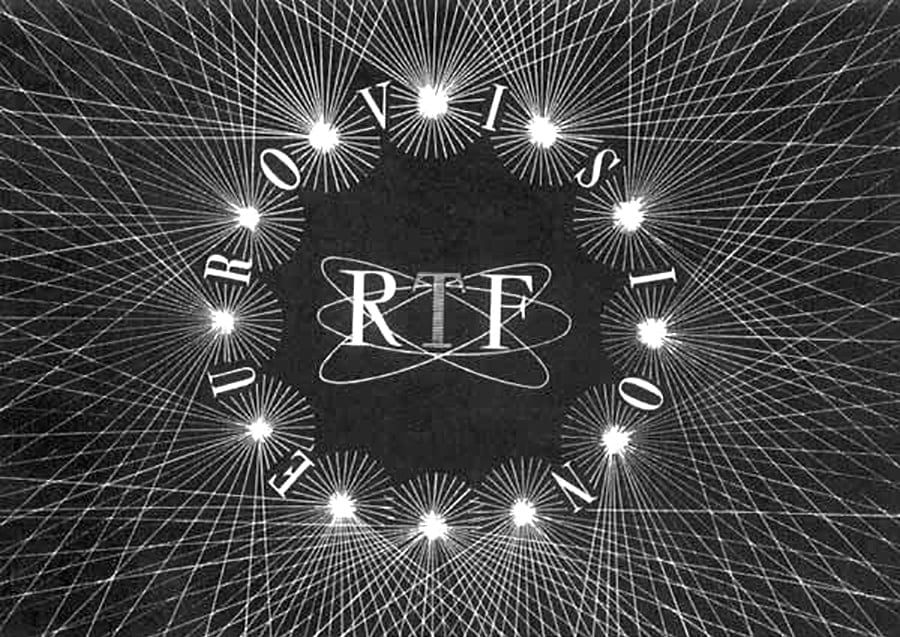 The drawing and animation of The Cute Character is a Disney speciality, and has been forever and ever, and ever. 
This is a fascinating illustration of the major points that Disney knows makes the perfect cute character.
There are a few phrases that now seem a little 'dated', such as: "Fanny portrudes-never bulges, but fits into the leg lines and base of body."
The juvenile in me finds that somewhat funny…
Source: i.imgur.com
Drawing the Perfect Cute Character by Disney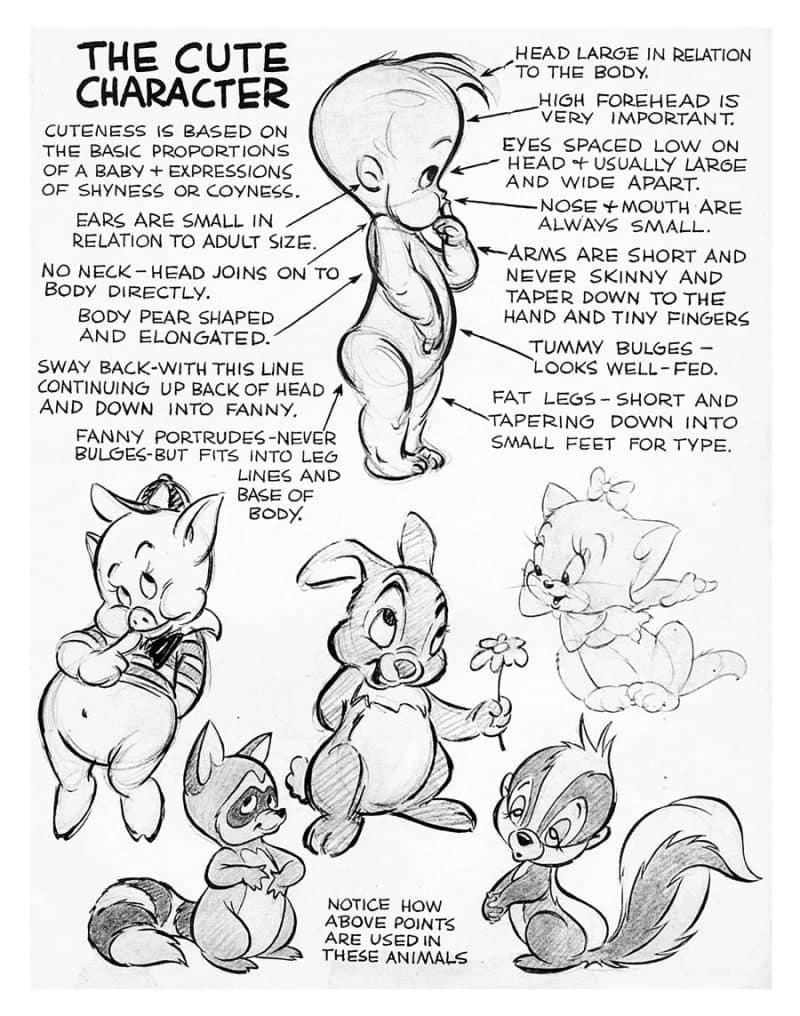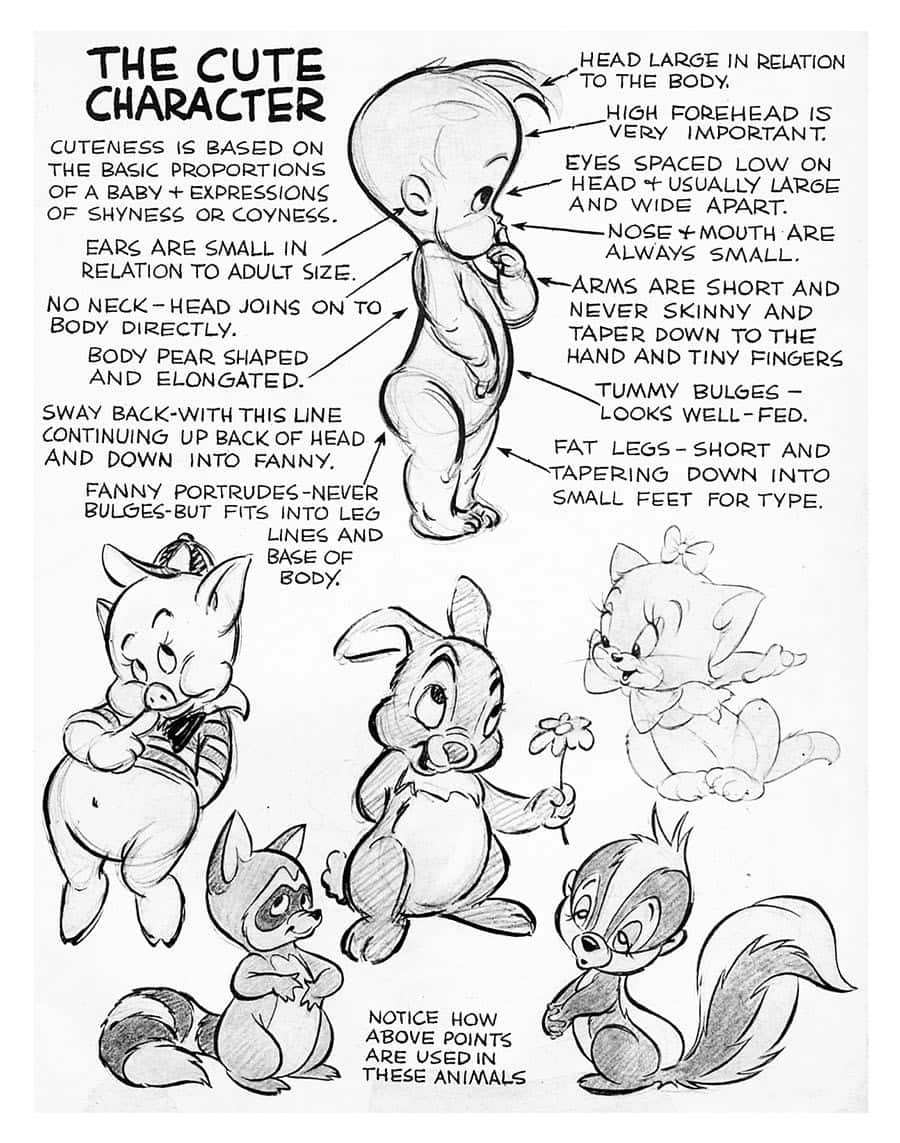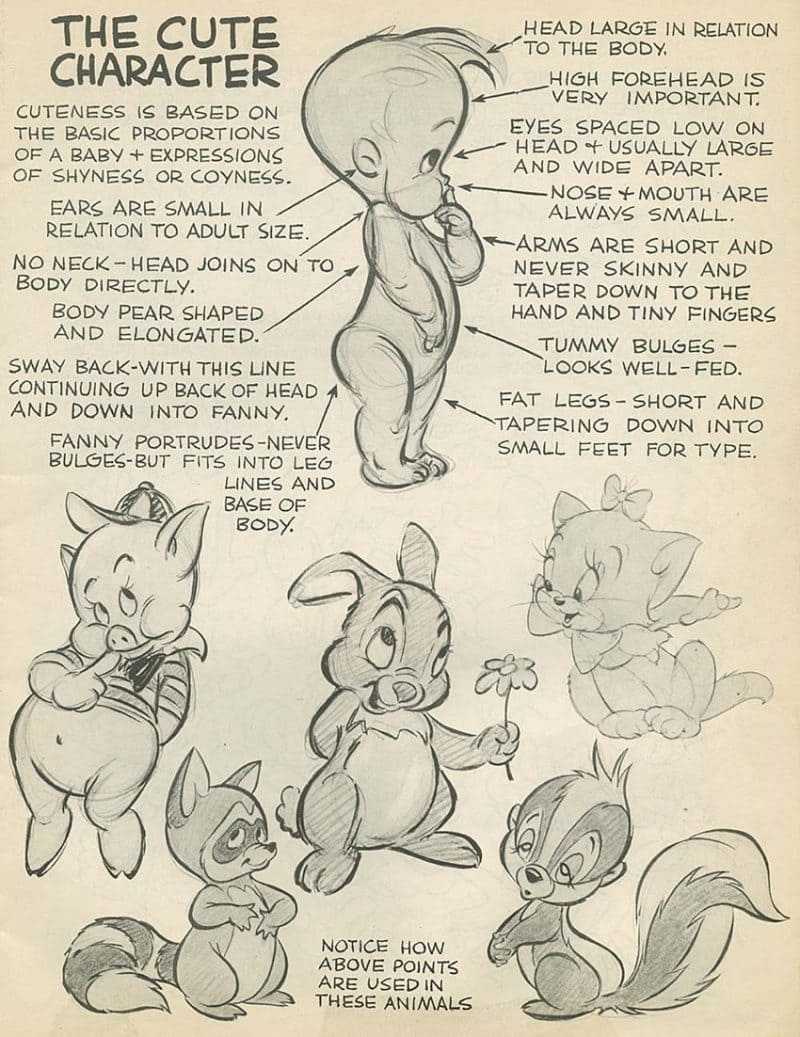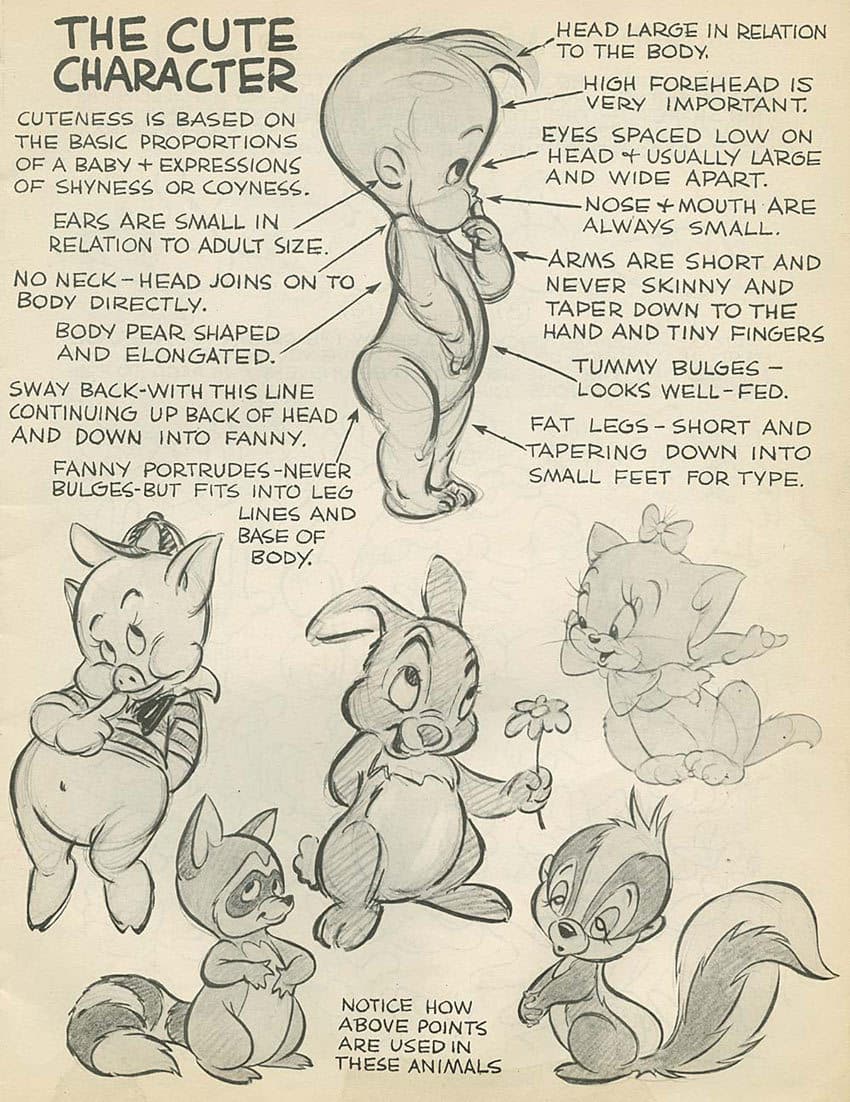 I don't often post individual images on my blog, but when I do, I like to think they are pretty cool images, such as this very colourful Vintage Pepsi Advertisement for the Pepsi Cool Cans.
Would love to know if anyone, who collected these Pepsi Cool Cans back in the day, still has these lying around; in the loft, basement or some storage facility somewhere.
Found via Quipsologies
Vintage Pepsi Advertisement - "Our Idea of Pop Art, Pepsi Cool Cans"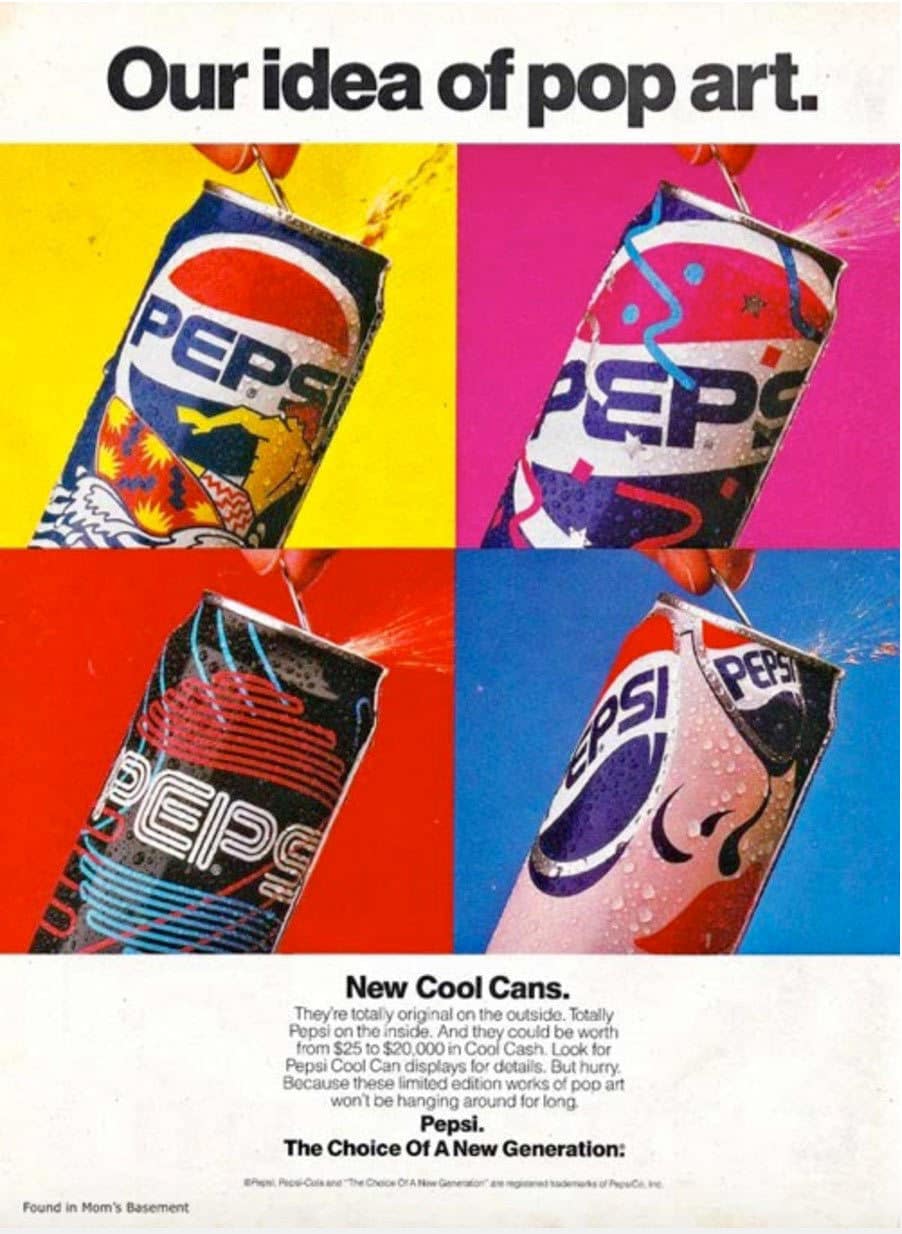 New Cool Cans.

They're totally original on the outside. Totally Pepsi on the inside. And they could be worth from $25 to $20,000 in Cool Cash. Look for Pepsi Cool Can displays. But hurry. Because these limited edition works of pop art won't be hanging around for long.

I love this vintage Nintendo poster so much, put out by a desperate Nintendo of America Inc, way back in 1990.
Such a classic, and shows how times change when it comes to brand names becoming nouns.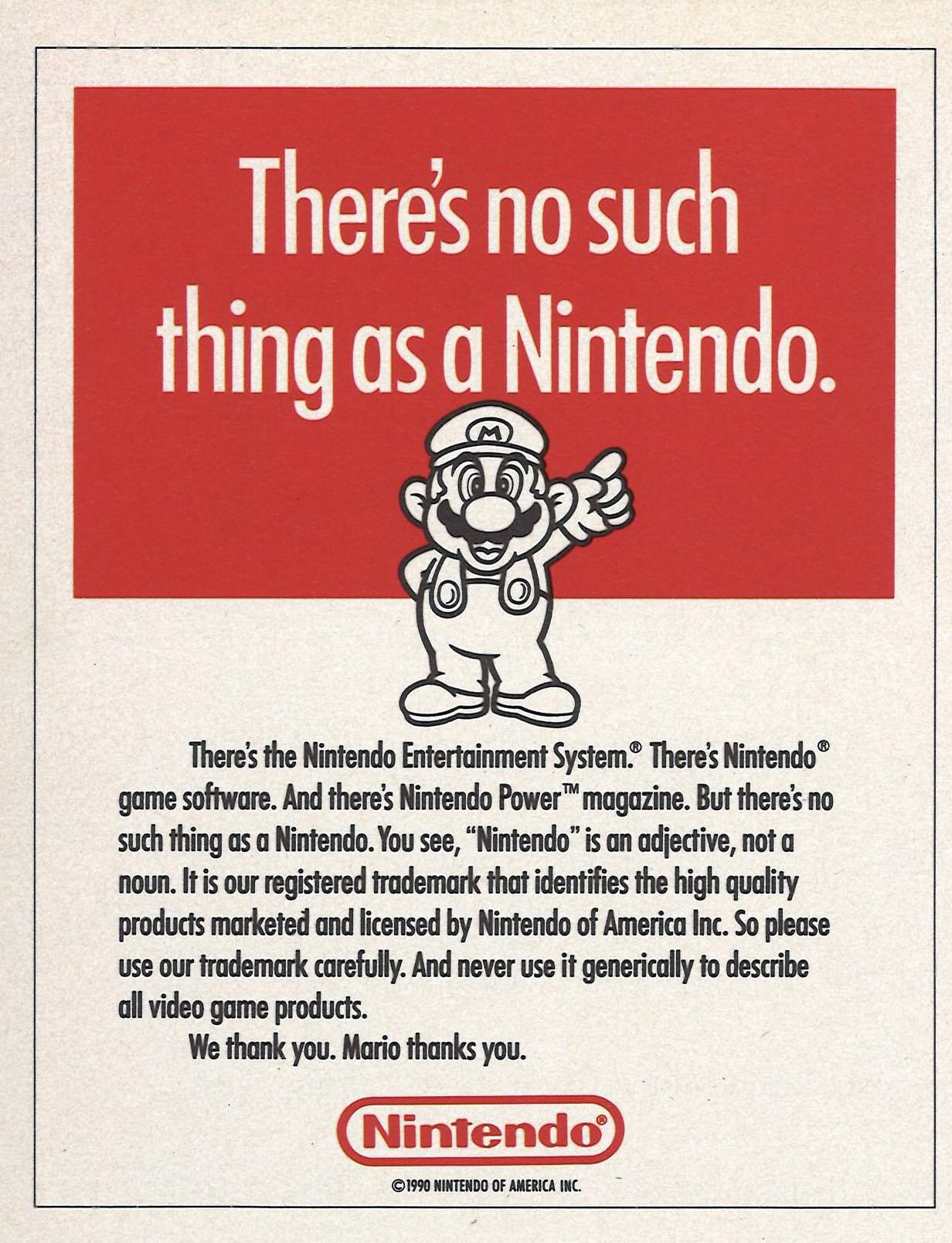 You see, "Nintendo" is an adjective, not a noun.
There's the Nintendo Entertainment System.® There's the Nintendo ® game software. And there's Nintendo Power TM magazine.

But there's no such thing as a Nintendo.

You see, "Nintendo" is an adjective, not a noun.

It is our registered trademark that identifies the high quality products that marketed and licensed by Nintendo of America Inc.

So please use out trademark carefully.

And never use it generically to describe all video game products.

We thank you. Mario thanks you.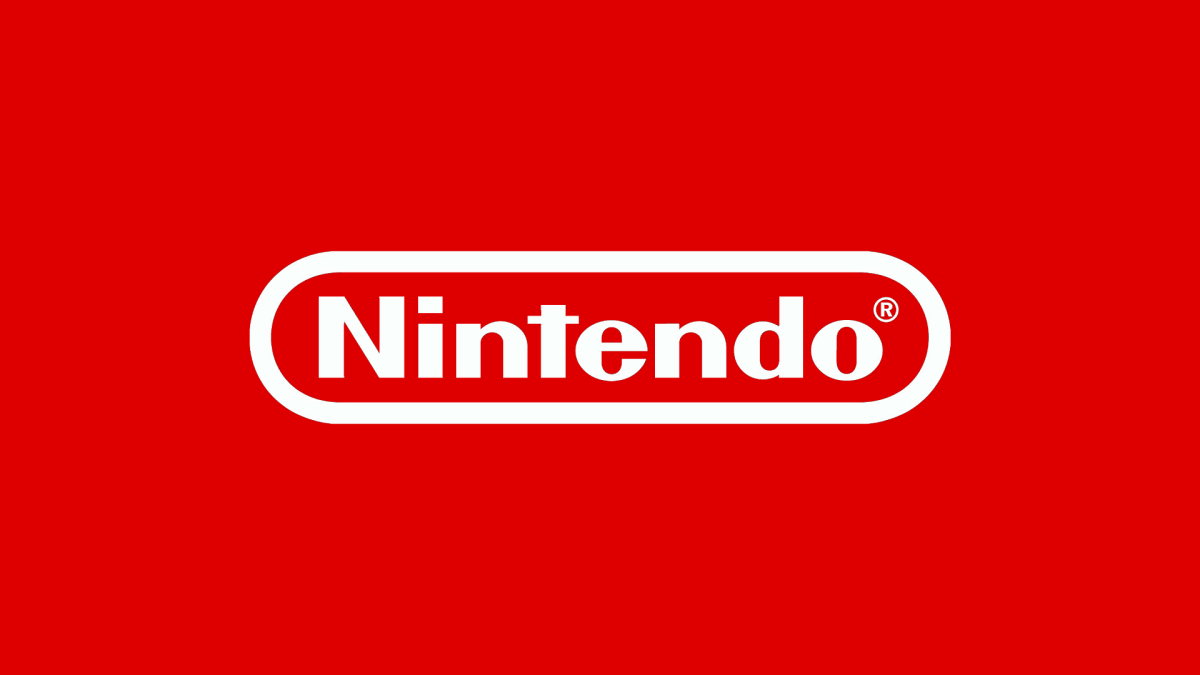 This epic collection of Race Posters, from Manor Racing Team, is an extraordinary treasure trove of gorgeously designed, vintage style, Formula One posters.
All of these race posters depict the F1 races from this past year of races (2016), and were all designed by the folks from the F1 Manor Race Team.

Each of these F1 posters has been designed in the style of a vintage movie poster, and depicts the two lead actors/drivers: Pascal & Esteban, for each of the various races across the globe.
Each of these posters was developed at the time of each race, then uploaded to their blog and made available as a high resolution download, as well as posted to their Instagram feed.
Download Race Posters in High Resolution
I've only uploaded a handful of these posters below, so visit this following link: http://www.manorracing.com/ to view the complete collection, and also download as high resolution versions.
2016 Race Season Posters from Manor Racing Team
SaveSave
Vintage Colour Wheels, Charts and Tables Throughout History
As a graphic designer, where colour is pretty darn important, This selection of Vintage Colour Wheels, Charts and Tables Throughout History has made me far too excitable!
The moment I found the post, and saw the featured image and post title, I clicked it straight away, and onto the website of Public Domain Review: A Project of the Open Knowledge Foundation, which is a website I'd highly recommend poking around.
You know sometimes you can visit a post and ultimately end up somewhat, or very, disappointed with the content, like the featured image and fancy headline is literally the best bit, but not so in this case.
So here's the thing for any of your commercial printing nerds (me included): many of the images featured have been sourced from Sarah Lowengard's book: The Creation of Color in Eighteenth-Century Europe – published electronically on Gutenberg-e in 2006.
Also, according to PDR, another must-have book on colour, is: Philip Ball's Bright Earth: Art and the Invention of Color (2003) for a great look at how art, chemistry, and technology have interacted through the ages.
Anywho, enjoy some of the featured images below, and remember to visit: http://publicdomainreview.org/collections/colour-wheels-charts-and-tables-through-history/
I've picked out a handful of the various colour charts, colour wheels and other forms of colour illustrations for you – not all of them as that'd spoil the surprise when you visit the original post on : Colour Wheels, Charts, and Tables Through History
My favorite has to be this one below. It's just so gorgeous, and just so very olf, not to mention trying to visualise Richard Waller painstakingly creating this colour chart, or to be precise: Tabula Colorum Physiologica (1686)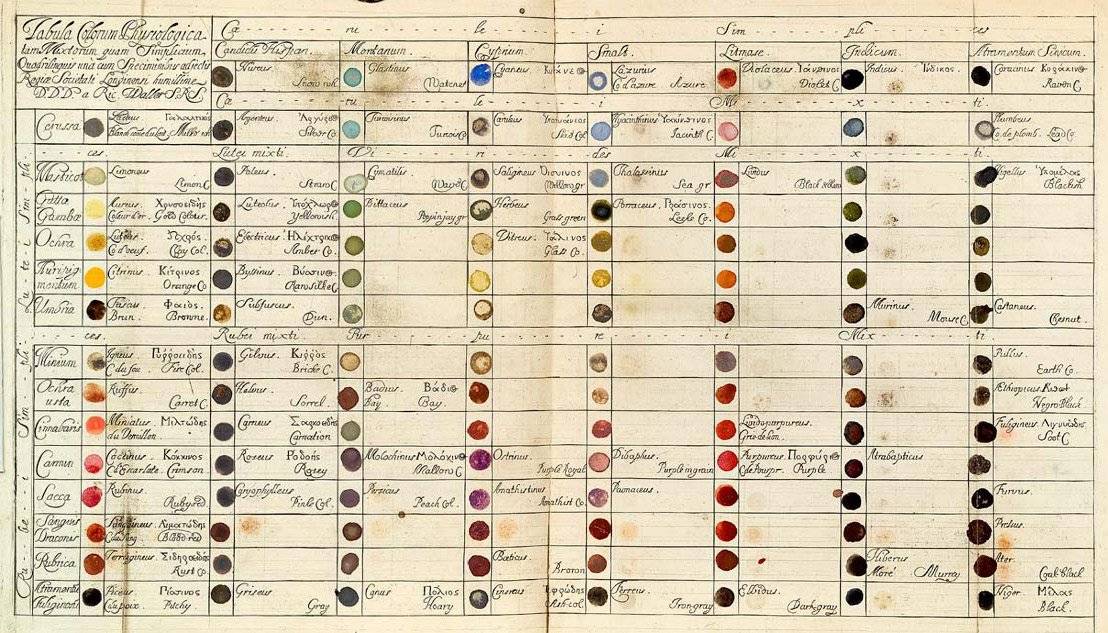 Richard Waller's "Tabula Colorum Physiologica", from "A Catalogue of Simple and Mixt Colours with a Specimen of Each Colour Prefixt Its Properties," in Philosophical Transactions of the Royal Society of London, vol. 6 for the years 1686 and 1687 (1688)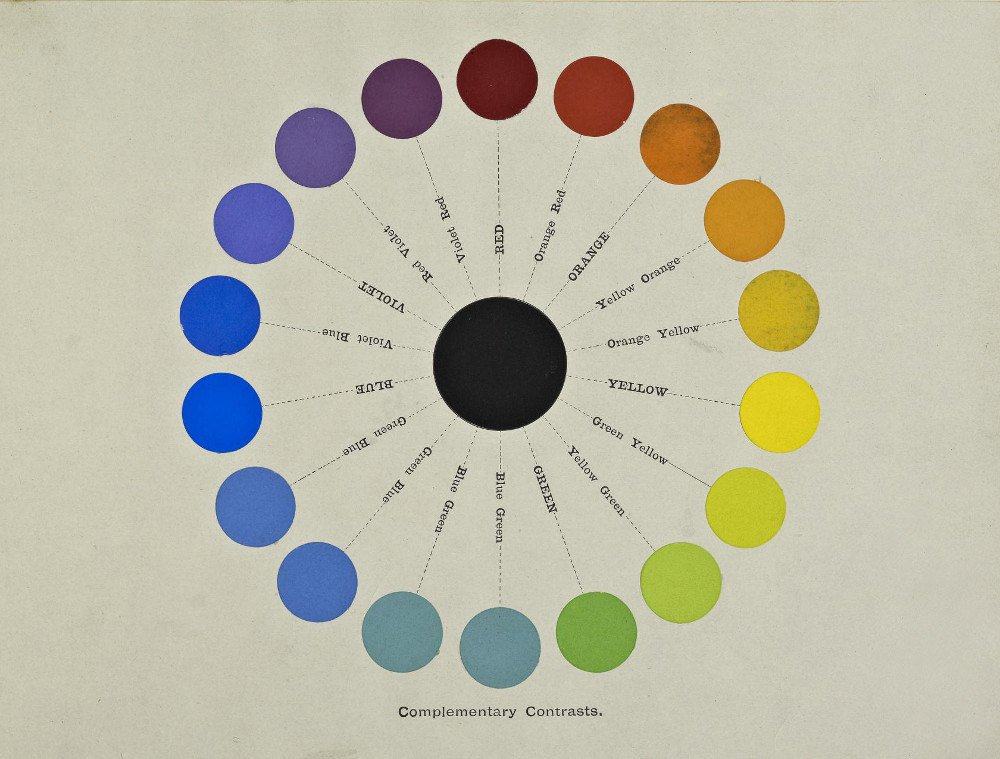 Circular chart showing "complementary contrasts" from A Class-Book of Color: including color definitions, color scaling, and the harmony of colors (1895) by Mark Maycock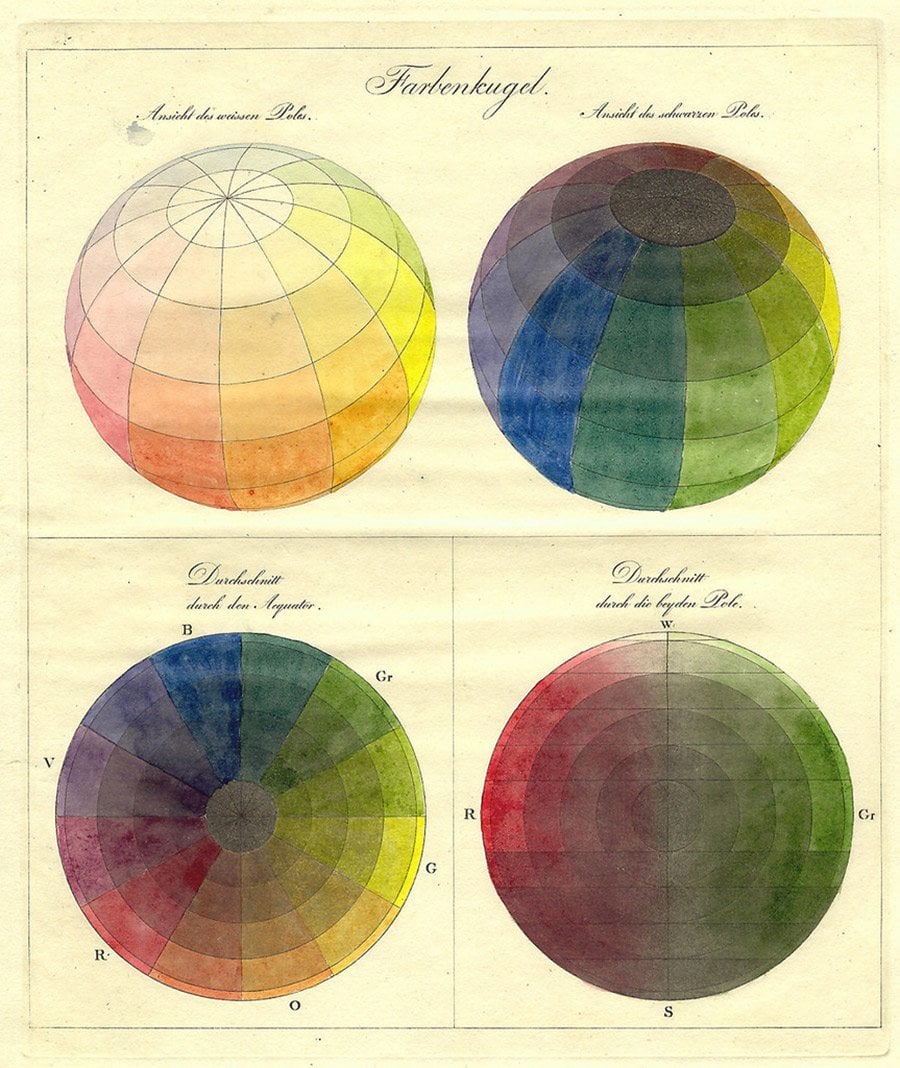 Philipp Otto Runge's Farbenkugel (1810). The top two images show the surface of the sphere, while the bottom two show horizontal and vertical cross sections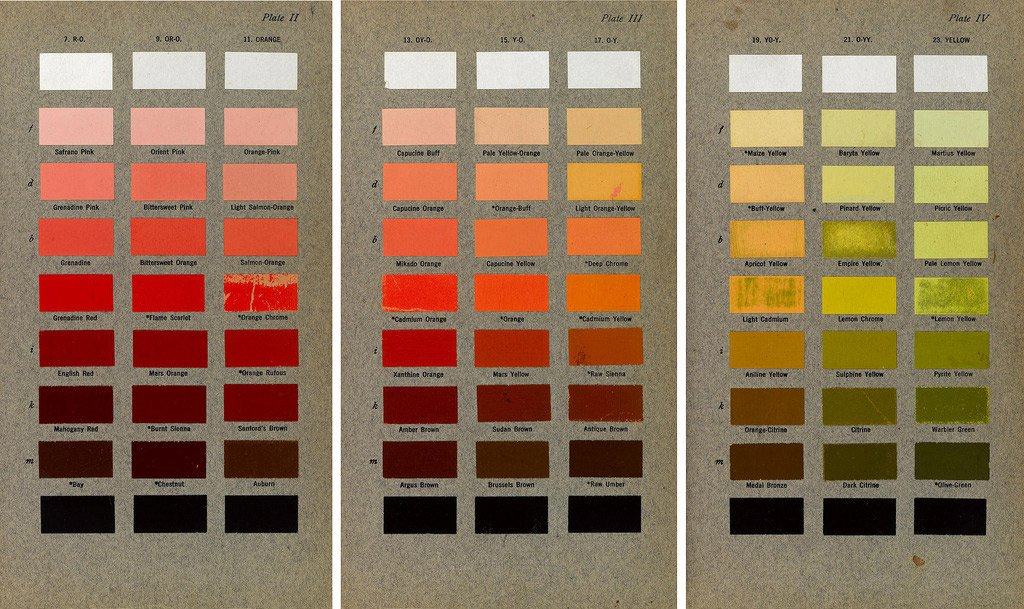 Parsons' Spectrum Color Chart, an Illustration from The Principles of Advertising Arrangement (1912) by Frank Alvah Parsons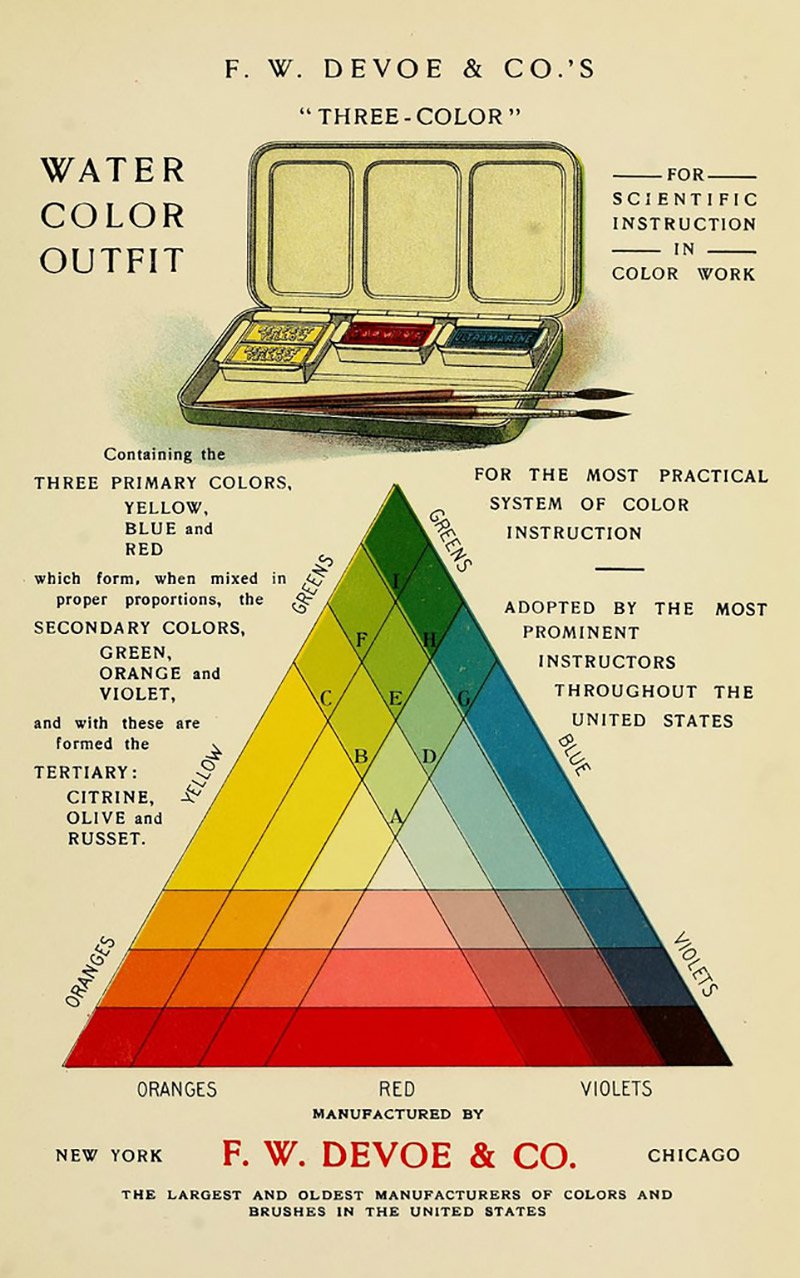 Page from Priced catalogue of artists' materials : supplies for oil painting, water color painting, china painting … and drawing materials for architects and engineers, manual training schools and colleges (1914)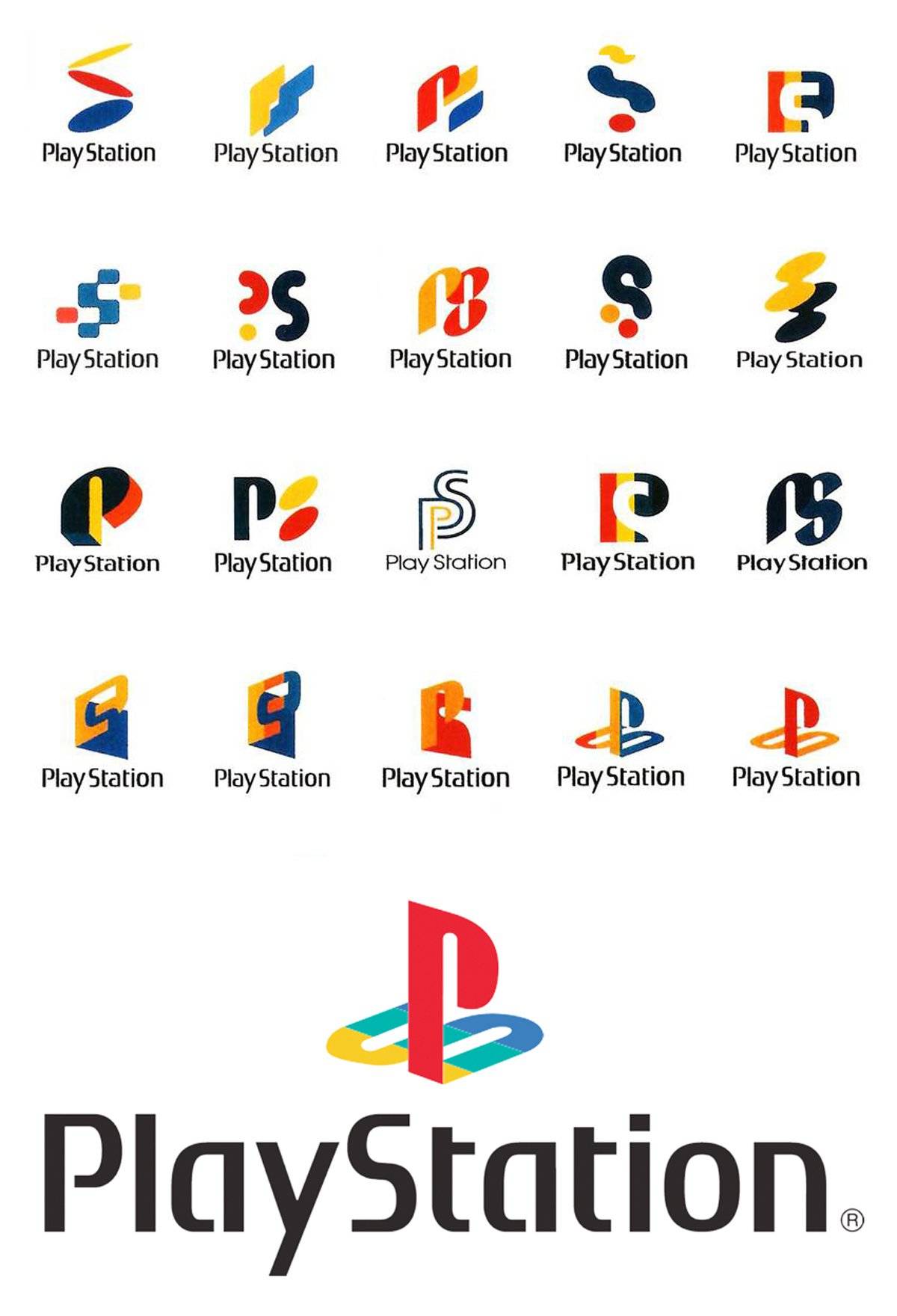 Sony Playstation 1 Logo Design Ideas and Concepts
I know the Sony Playstation 1 Logo Design Ideas and Concepts isn't exactly breaking news, as it's been floating around for a while: http://imgur.com/qf2cSHU
I came across it again by accident the other, and I do like looking at all unused concepts for any branding project, then comparing them to the chosen one.
As a logo and graphic design, it's generally always heartening to see another designers/studios early logo concepts, as they are rarely works-of-art when compared to the final logo design.
I'm always looking back at my early logo design concepts and laughing at how awful they are.
Some of these early Sony Playstation 1 designs are interesting to say the least, but the whole process of exploring the shit early ideas generally leads you to eventual fame and glory.
Also check out the: Meaning Behind the Sony Vaio Logo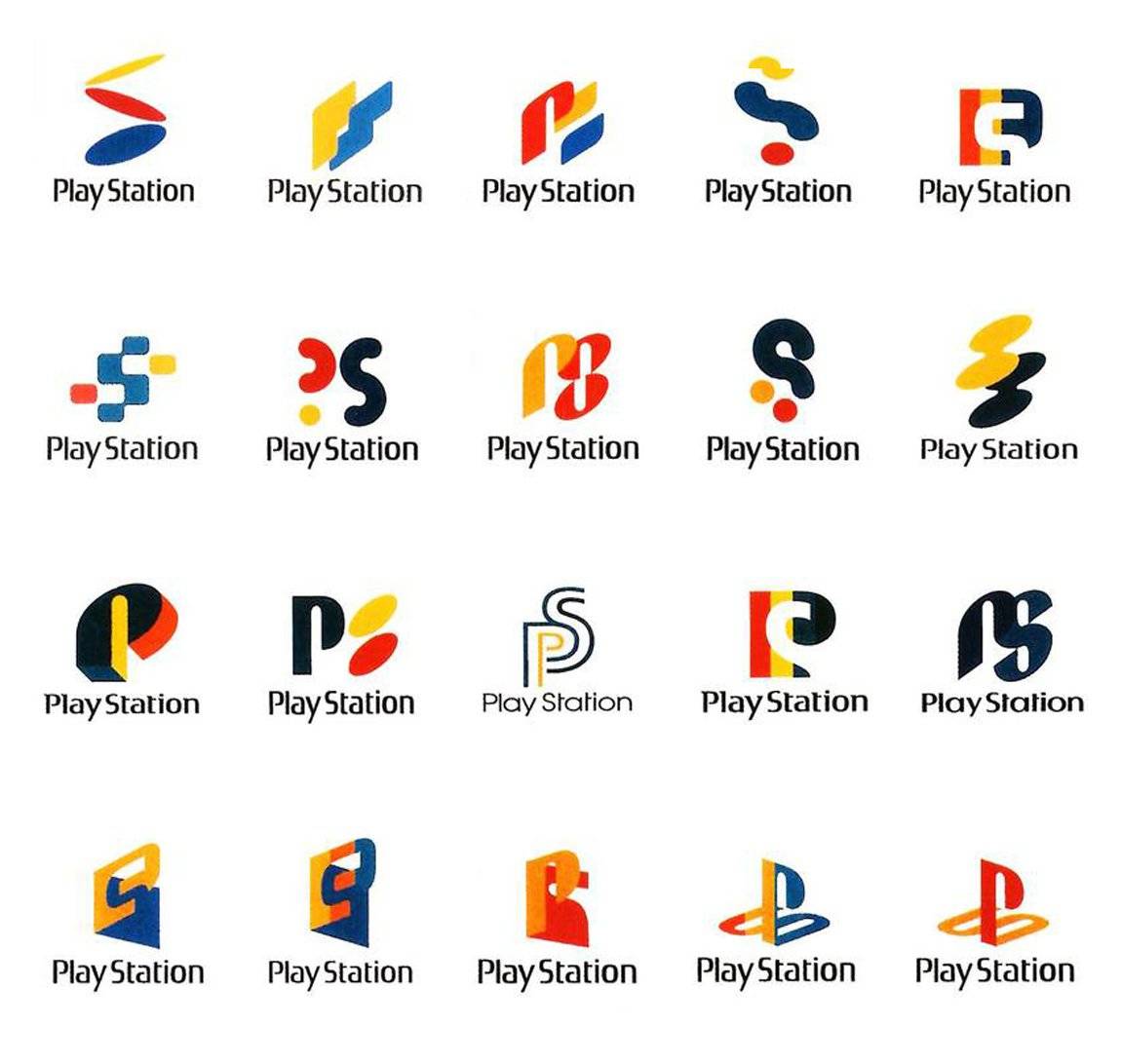 The Sony Nintendo Playstation Console
Here is what the Sony PS1 was supposed to look like before Sony took it on without Nintendo.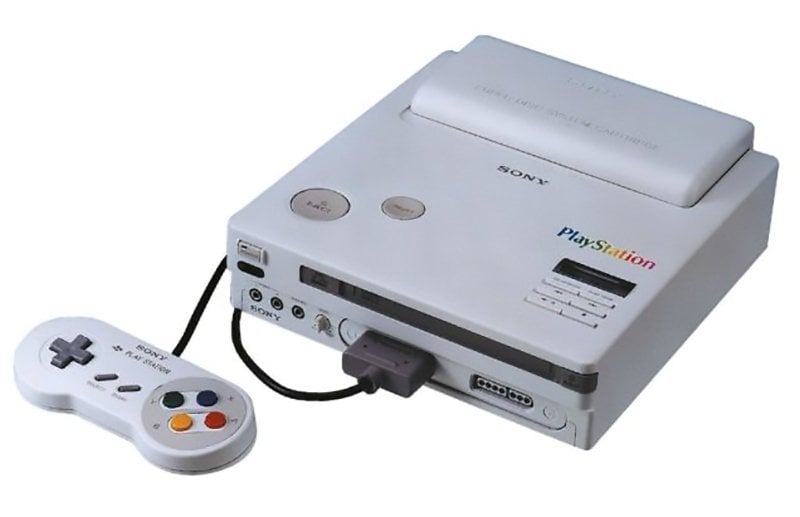 © 2005-2018 All Rights Reserved The Logo Smith
Logo Designer & Brand Identity Design Studio, with 25 Years Experience.
Graham Smith: 10 Badgers Copse, Seaford, East Sussex, England.
 Tel: +44 (0) 7816 527 462  Email: glogosmith@gmail.com