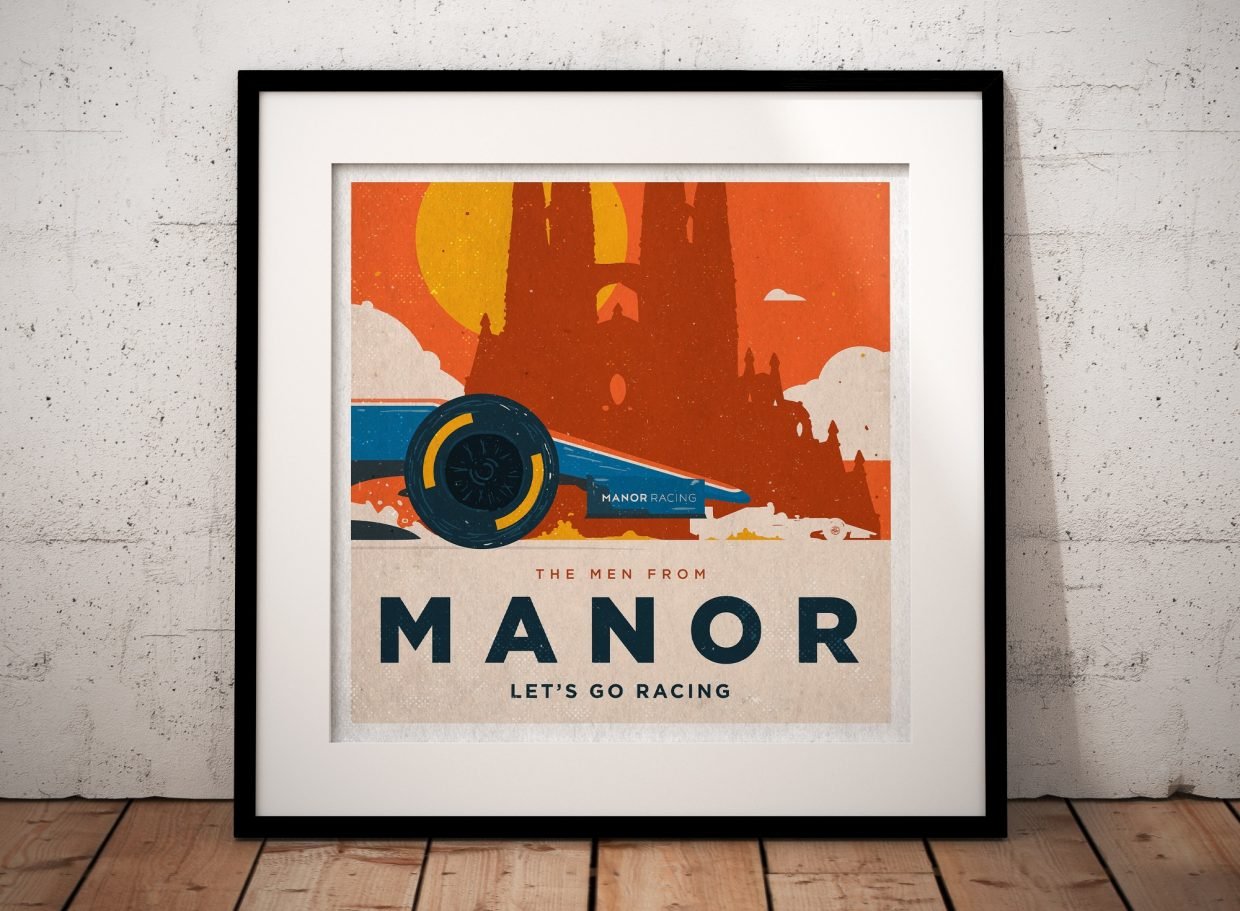 The Entire Collection of F1 Manor Racing Team 2016 Race Season Posters – Official Square Format -High Resolution Prints for Download
This collection of 2016 F1 Race Season Posters, from the now defunct F1 Manor Racing Team (previously Manor Marussia F1 Team), is an extraordinary treasure trove of gorgeously designed, vintage style, Formula One posters.
Post Updated: November 2020
All of these race posters depict the F1 races from the 2016 races, and were all designed by the folks from the F1 Manor Race Team.
Each of these F1 (download free F1 Fonts) Race Season Posters has been designed in the style of a vintage movie poster, and depicts the two lead actors/drivers: Pascal & Esteban, for each of the various races across the globe.
Each of these posters was developed at the time of each race, then uploaded to their blog and made available as a high resolution download.

---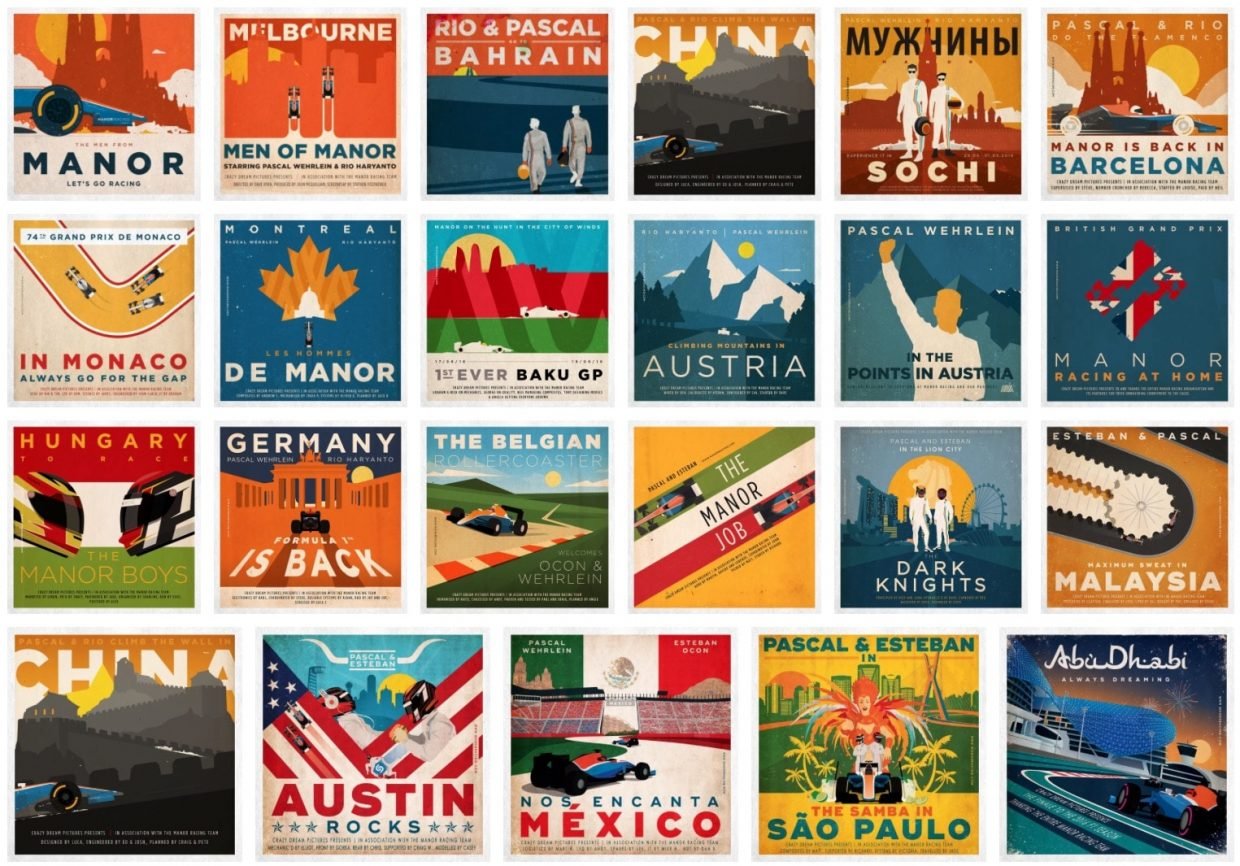 When Manor Racing went bankrupt, so did the links to the original race posters on their website, leaving a lot of people quite disappointed.
I had originally blogged about these posters back in 2016, but like many others, had only linked to Manor racings Website, so the download links for the posters didn't go anywhere.
I've wanted to locate suitably high resolution versions, and create a complete collection of the beautiful manor Racing Team Posters.
I was able to find versions of the posters on their Twitter timeline; these were the redesigned square format, rather than the usual A4 proportions, so I searched through the 2016 Manor Racing timeline, and downloaded each of the square posters.
Manor Racing reimagined the past years race posters, and created new square versions, and released these towards the end of the 2016 season.
They tweeted each new poster over a period of a few weeks, and you can see those below.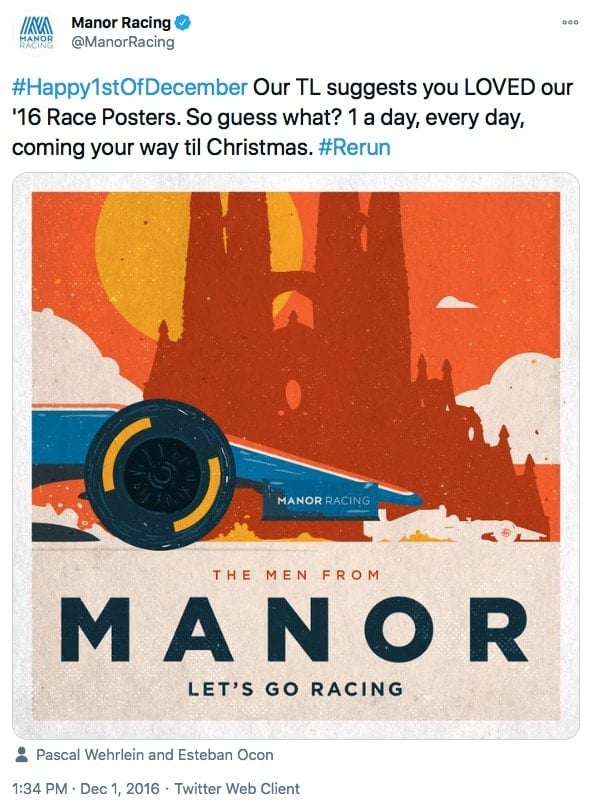 As some of these officially redesigned square posters didn't have the same borders, and some didn't have borders at all, I went through and gave them all the same border, so they now look consistent.
I've created a ZIP file of all the square posters, which you can download and do with as you like.
I'm also in the process of arranging all of these individual posters up on one A2/1 size poster, which will have the Manor Racing logo, along with suitable name credits etc. I will update this post when that has been completed, and will of course be a free download.
→ Download Official Manor Racing Posters
---
F1 Manor Racing Team 2016 Race Season Posters – Square Format – High Resolution Prints for Download
The following posters are arranged in Race Order for your convenience, with a bonus poster for Austria: Pascal Wehrlein – In the Points in Austria.
March 20 – Australia
April 3 – Bahrain
April 17 – China
May 1 – Sochi
May 15 – Spain

May 29 – Monaco
June 12 – Canada
June 19 – Baku
July 3 – Austria
July 10 – Great Britain

July 24 – Hungary
July 31 – Germany
August 28 – Belgium
September 4 – Italy
September 18 – Singapore

October 2 – Malaysia
October 9 – Japan
October 23 – USA
October 30 – Mexico
November 13 – Brazil
November 27 – Abu Dhabi
---
Framed Poster Mock-ups
Here's 4 of the posters that I have mocked-up in a frame, just in case you are tempted to print these out and hang them up.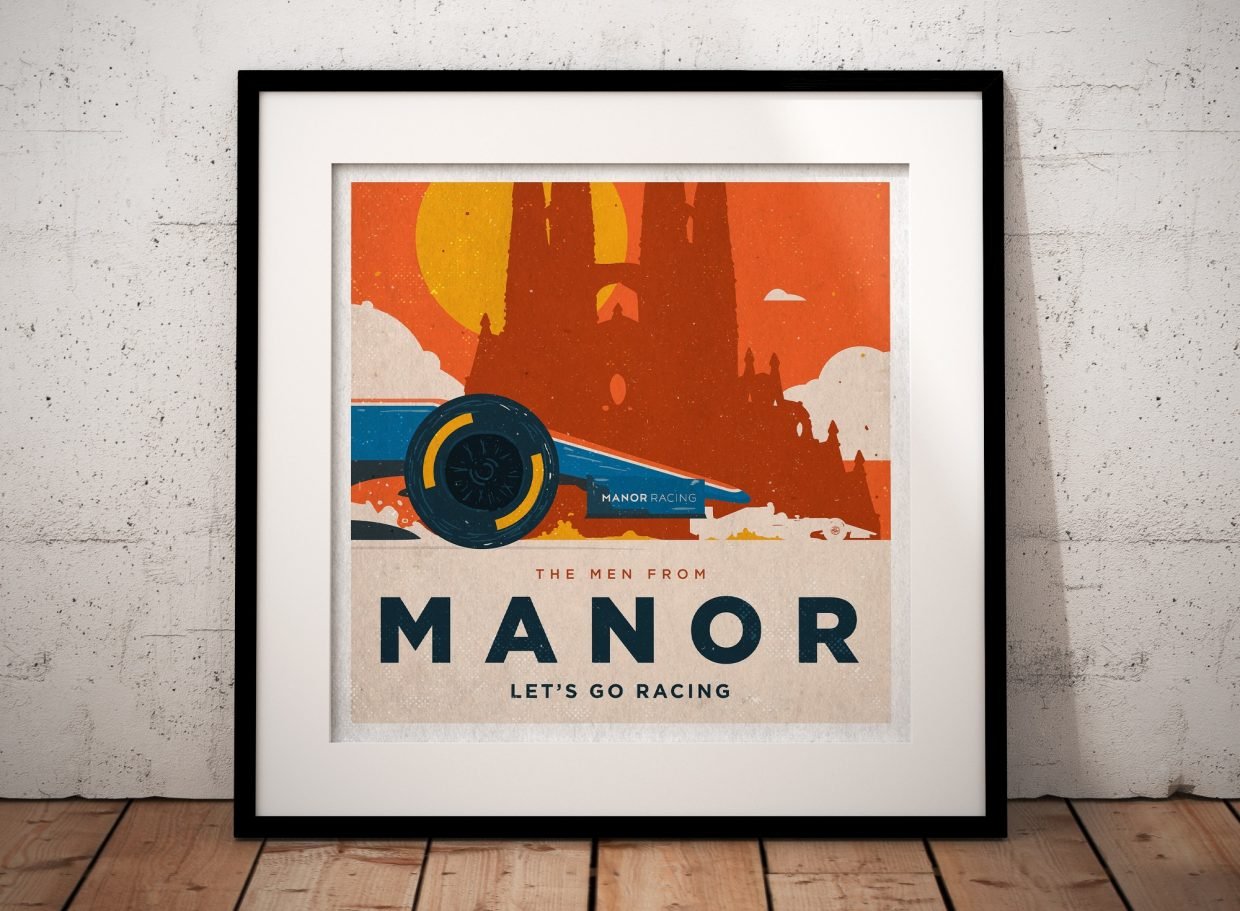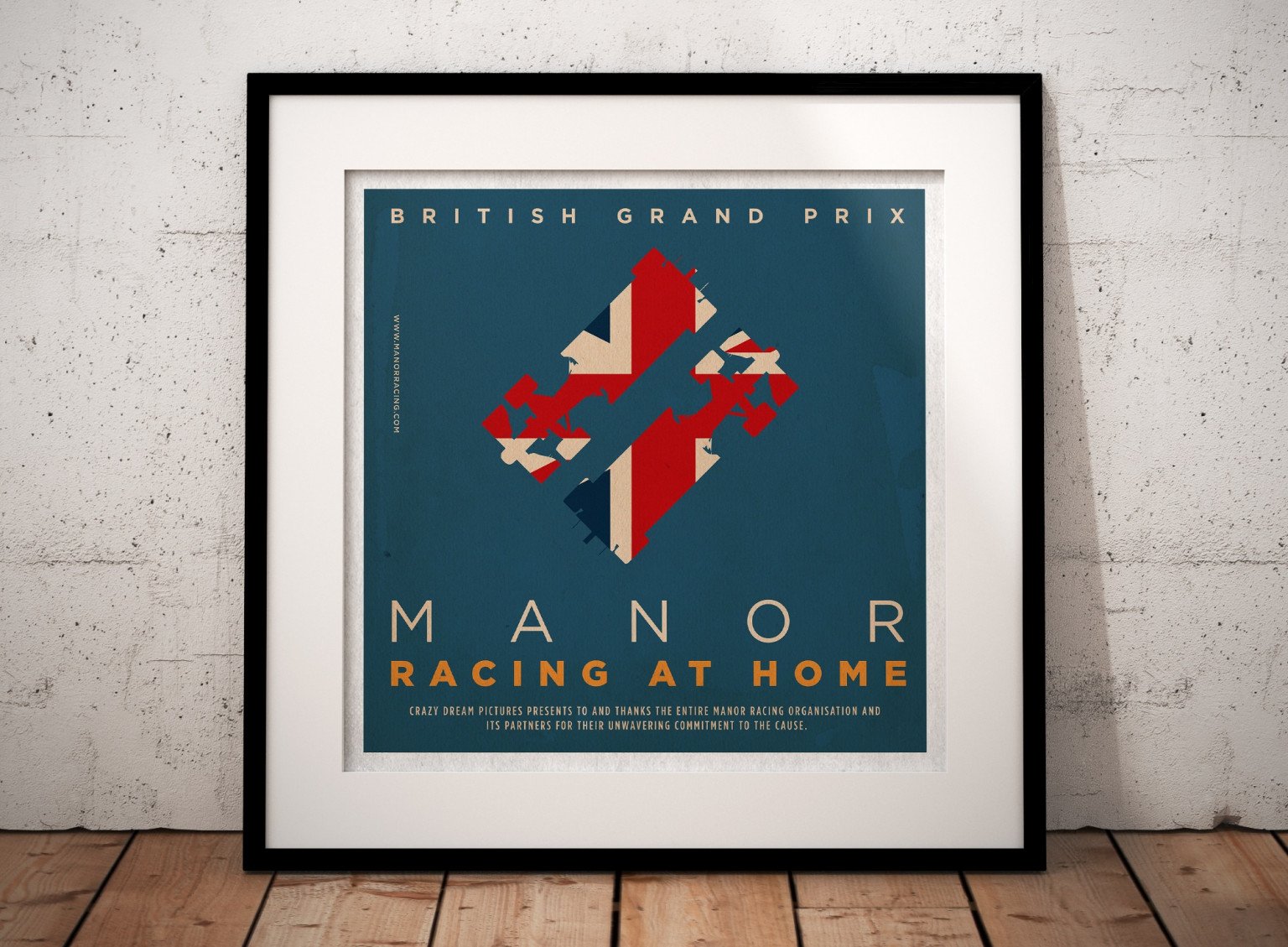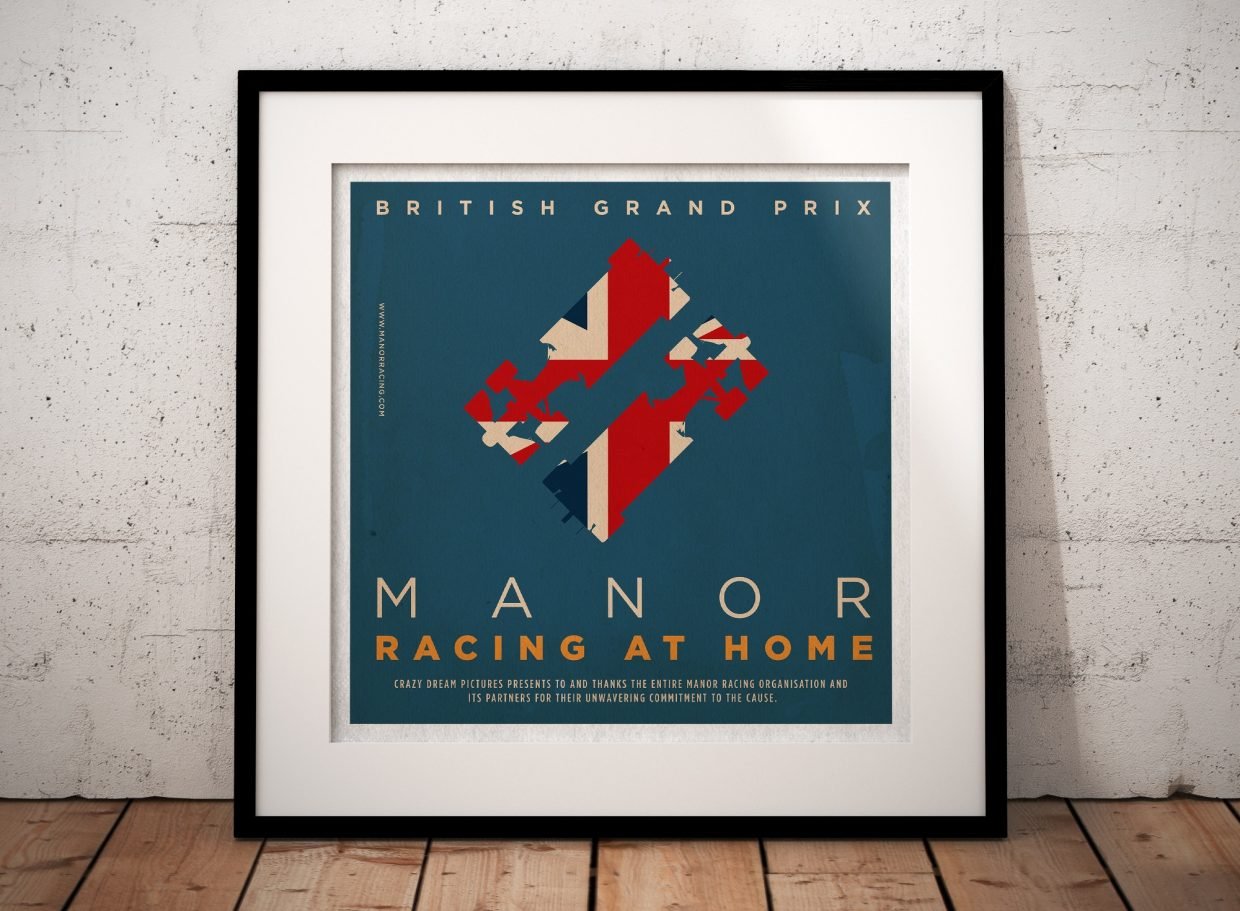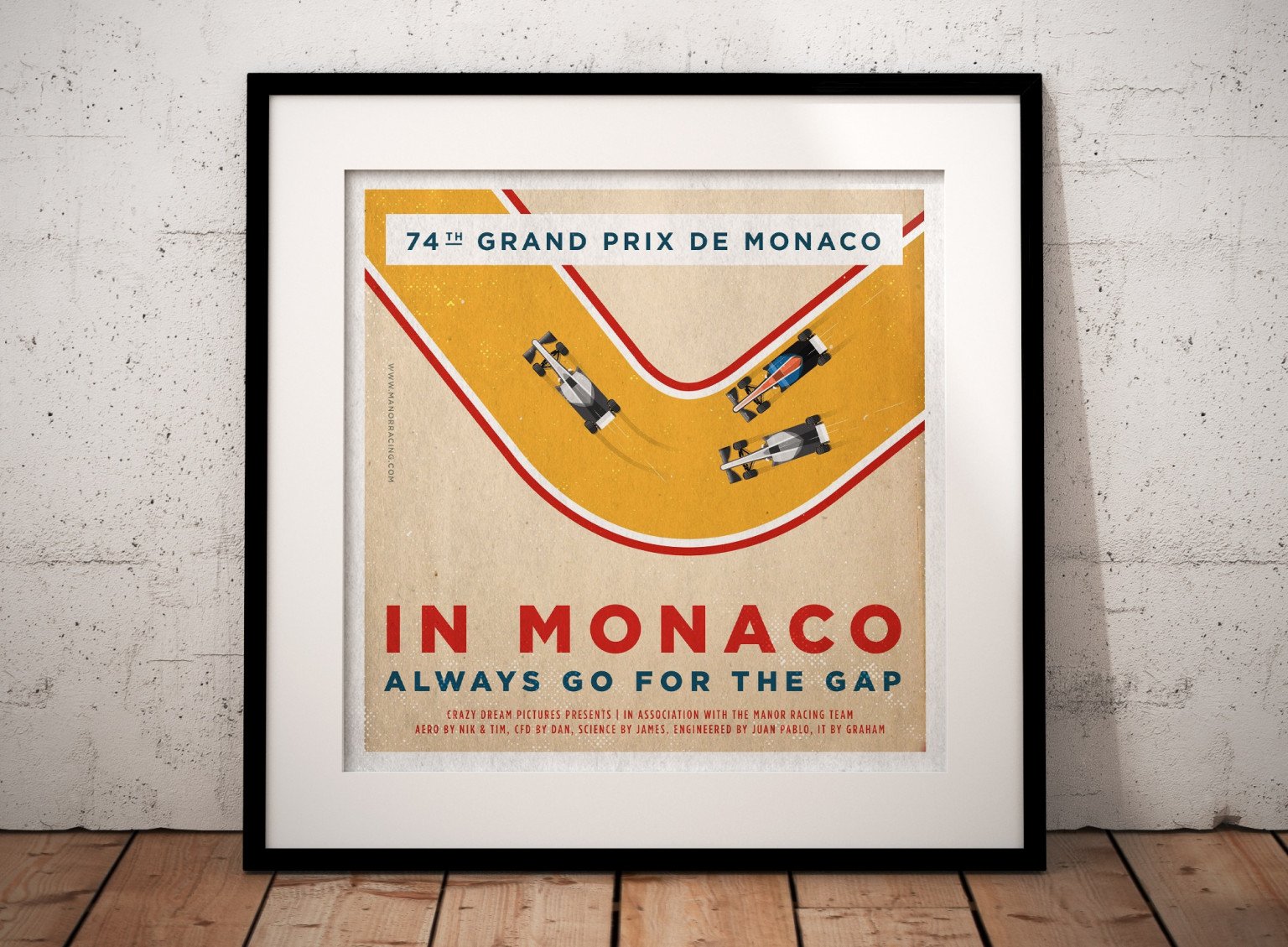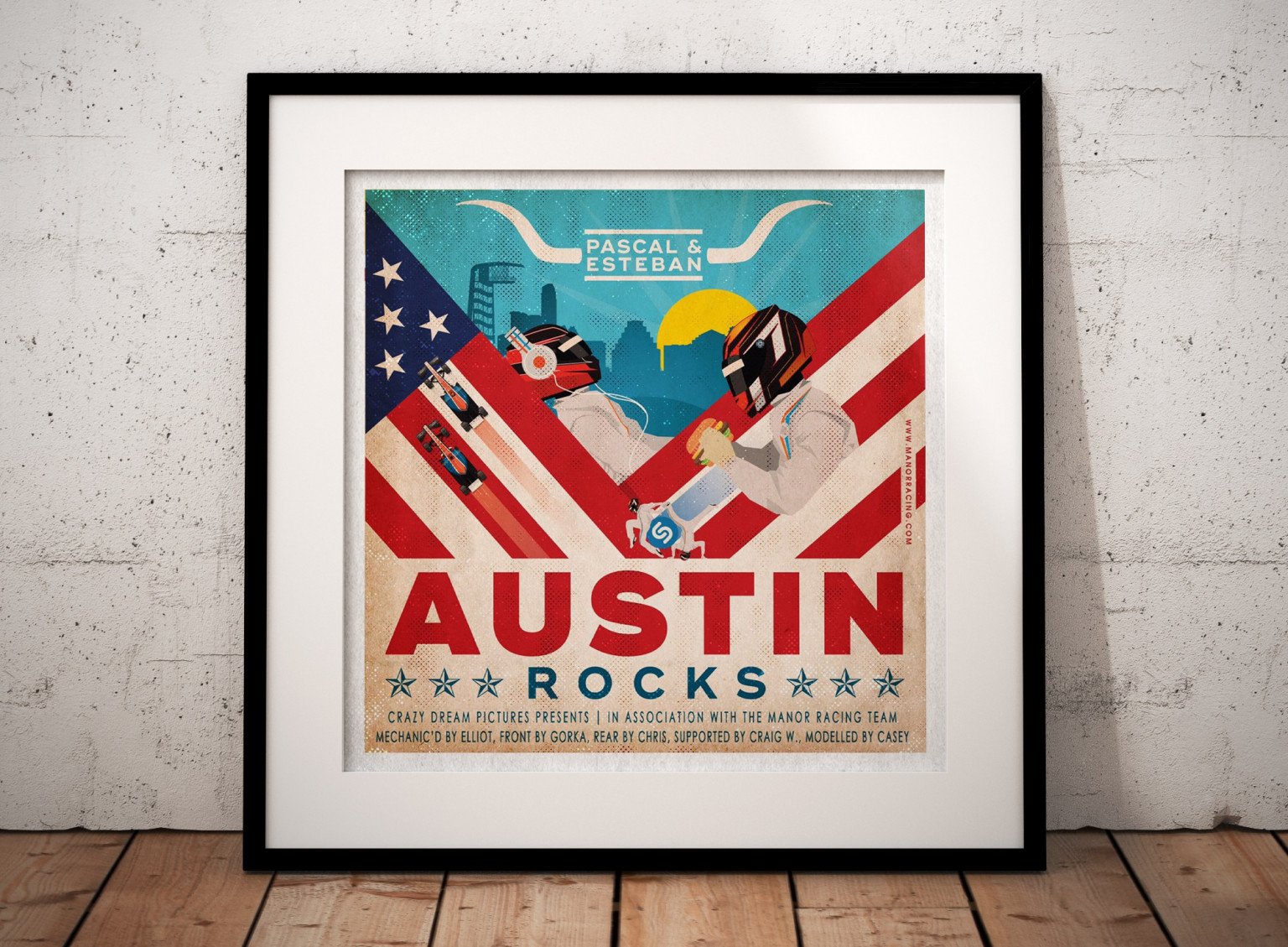 Bonus Poster
Manor Racing also designed a cool poster for Alexander Rossi, when he won the historic 100th Indianapolis 500.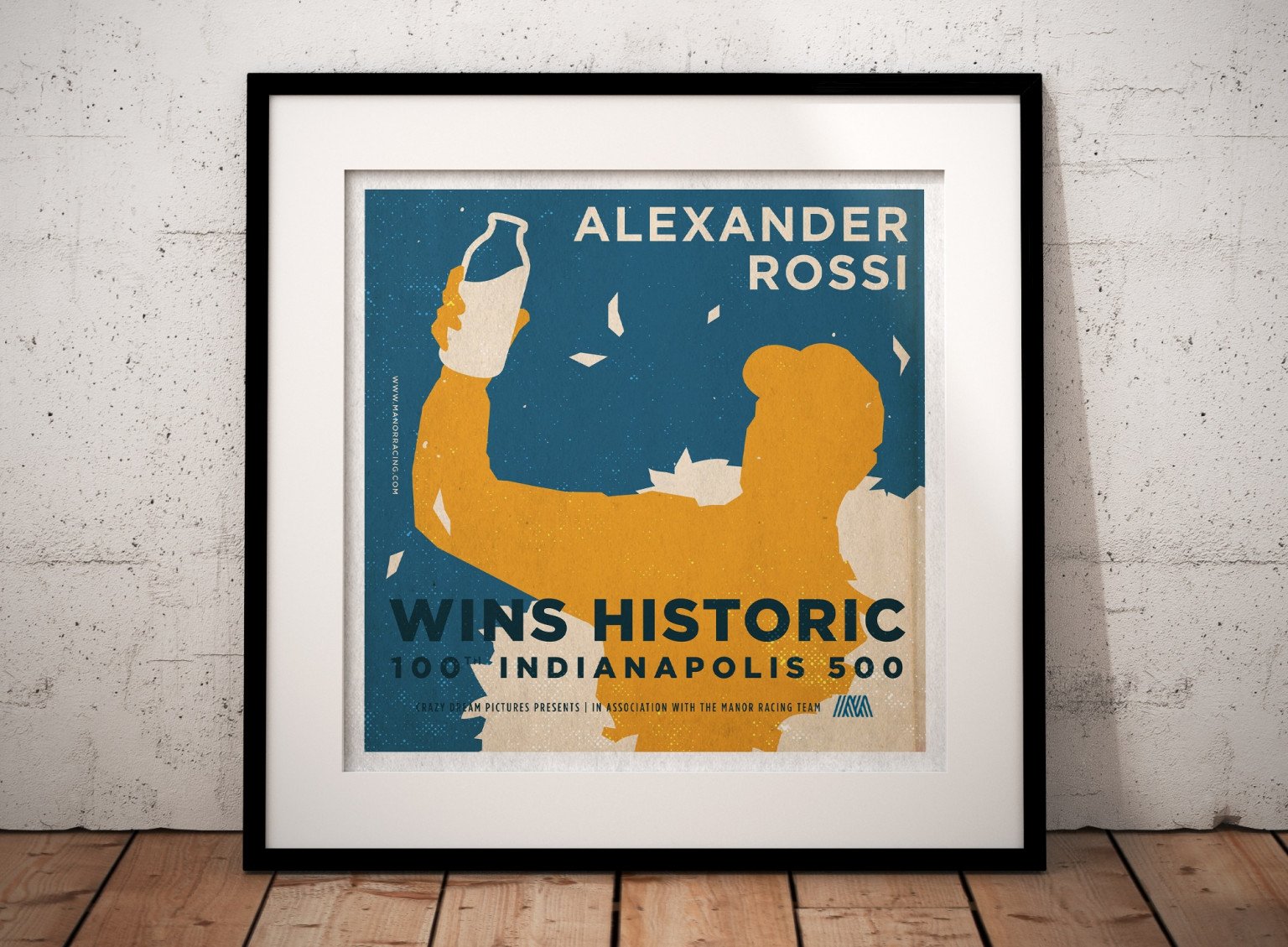 ---
The Original 2016 F1 Race Season Posters from the F1 Manor Racing Team
These are the original Manor Racing posters, but the collection is incomplete, so there are handful of GP races missing.
Although the ones below look OK, they are not super high resolution, but you might get away with printing to A4, maybe A3 at a push on a desktop printer.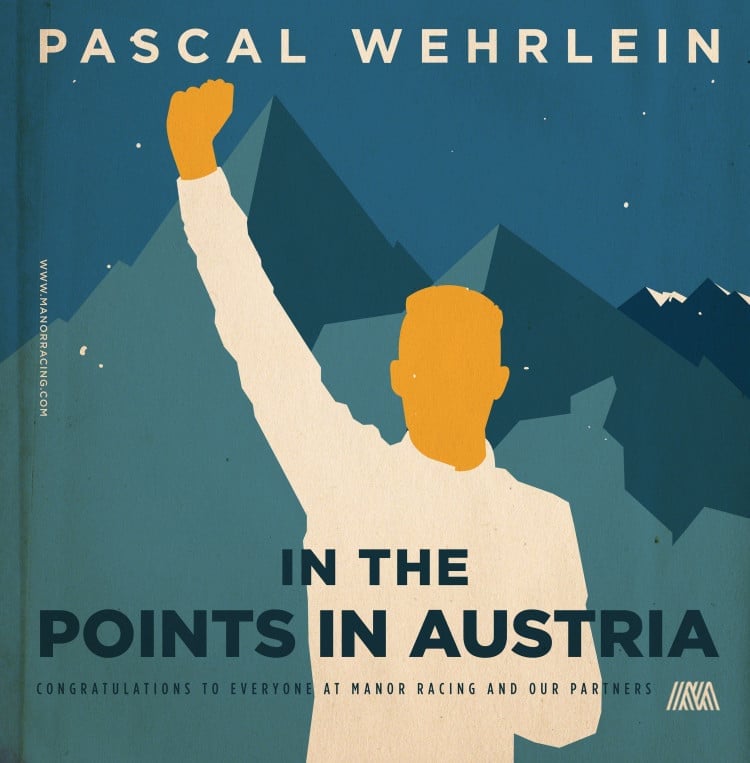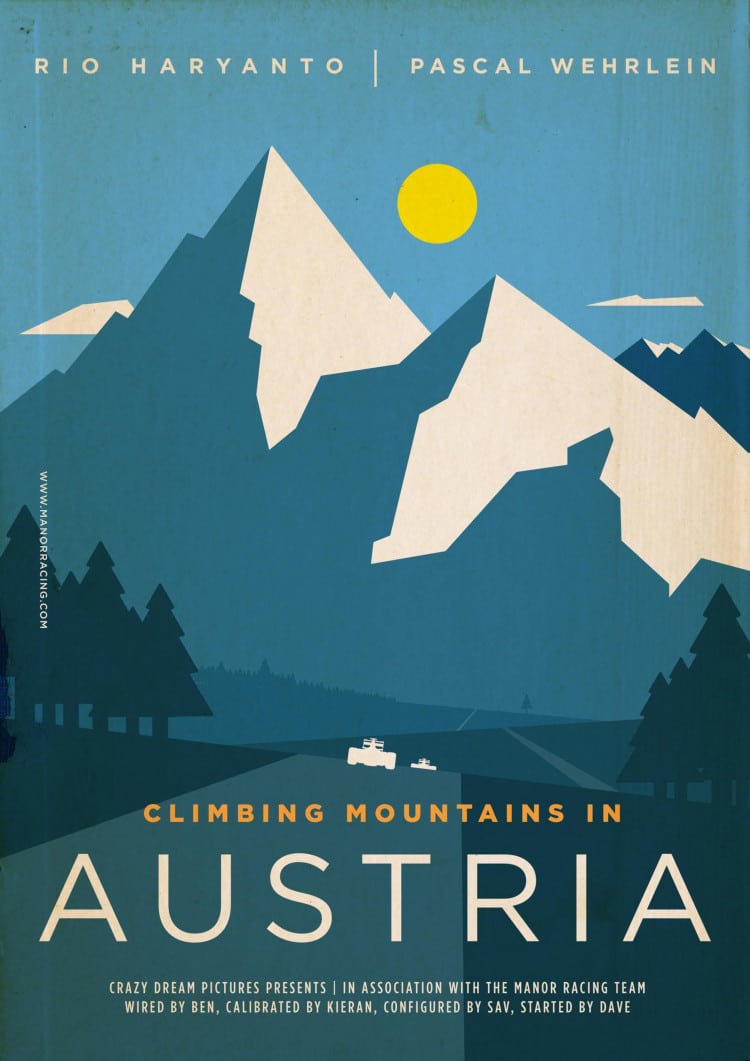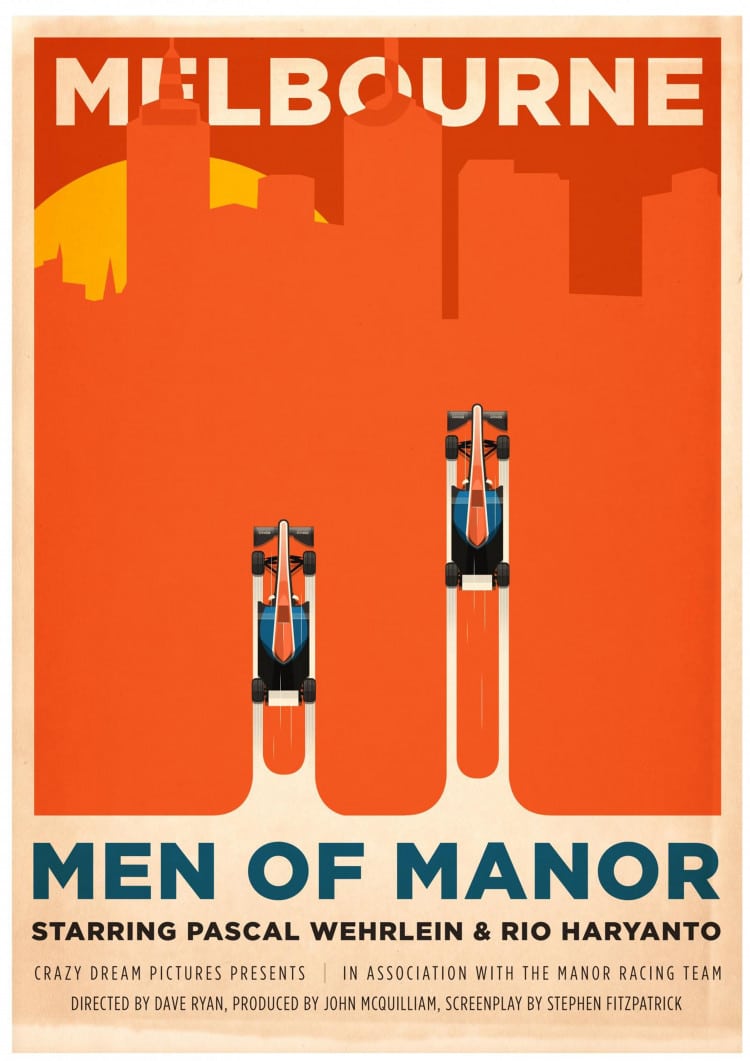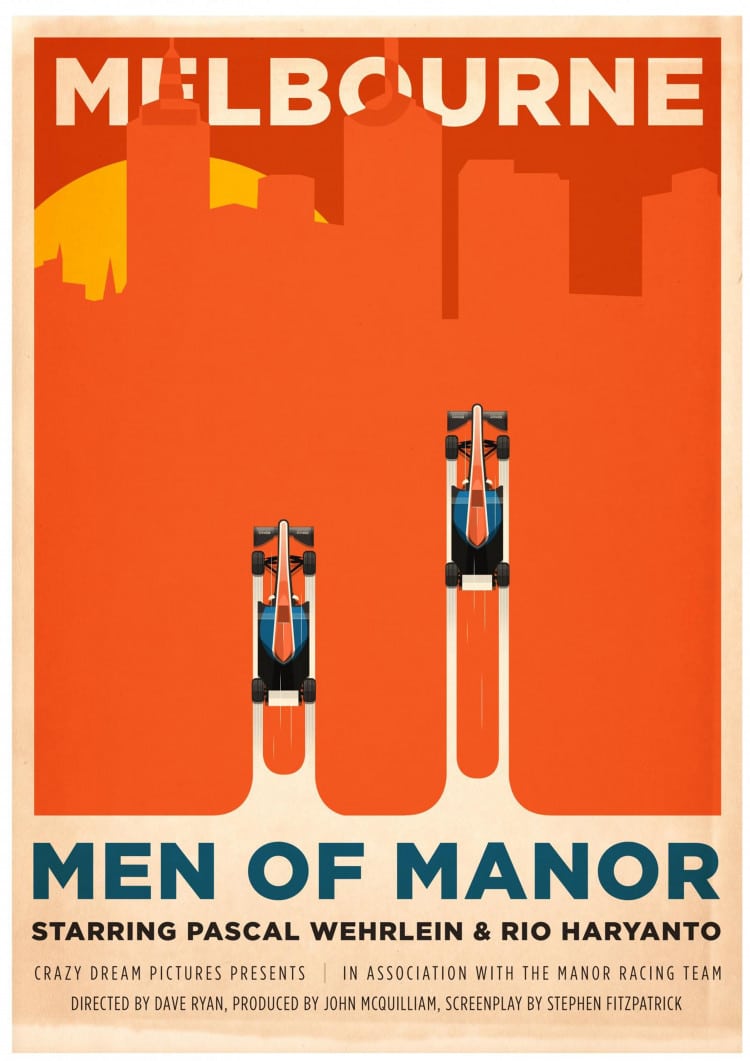 Wikipedia
Manor Grand Prix Racing Limited, trading as Manor Racing MRT, was a British Formula One racing team and constructor based in Banbury, Oxfordshire in the United Kingdom. The team originally started racing in 2010 under the "Virgin Racing" name; the following year Virgin adopted Marussia as a title sponsor becoming "Marussia Virgin Racing" until being fully rebranded as the "Marussia F1 Team" for 2012.
The team collapsed in November 2014 owing around £60m, two of the companies out of pocket being Marussia's former competitors McLaren and Ferrari. On 19 January 2015, the administrators of Marussia announced that the auction of its cars and assets had been cancelled so as to allow a possible buy out to take place. The team exited administration on 19 February 2015, and was re-established as the "Manor Marussia F1 Team" after a CVA had been signed and new investment was secured to rescue the team.
It was later announced that OVO Energy Owner and CEO, Stephen Fitzpatrick had purchased the team.[1] The team retained "Marussia" as its constructor name throughout the 2015 season, also adopting a British licence. On 19 January 2016, the team announced it would be renamed to "Manor Racing".[2]
---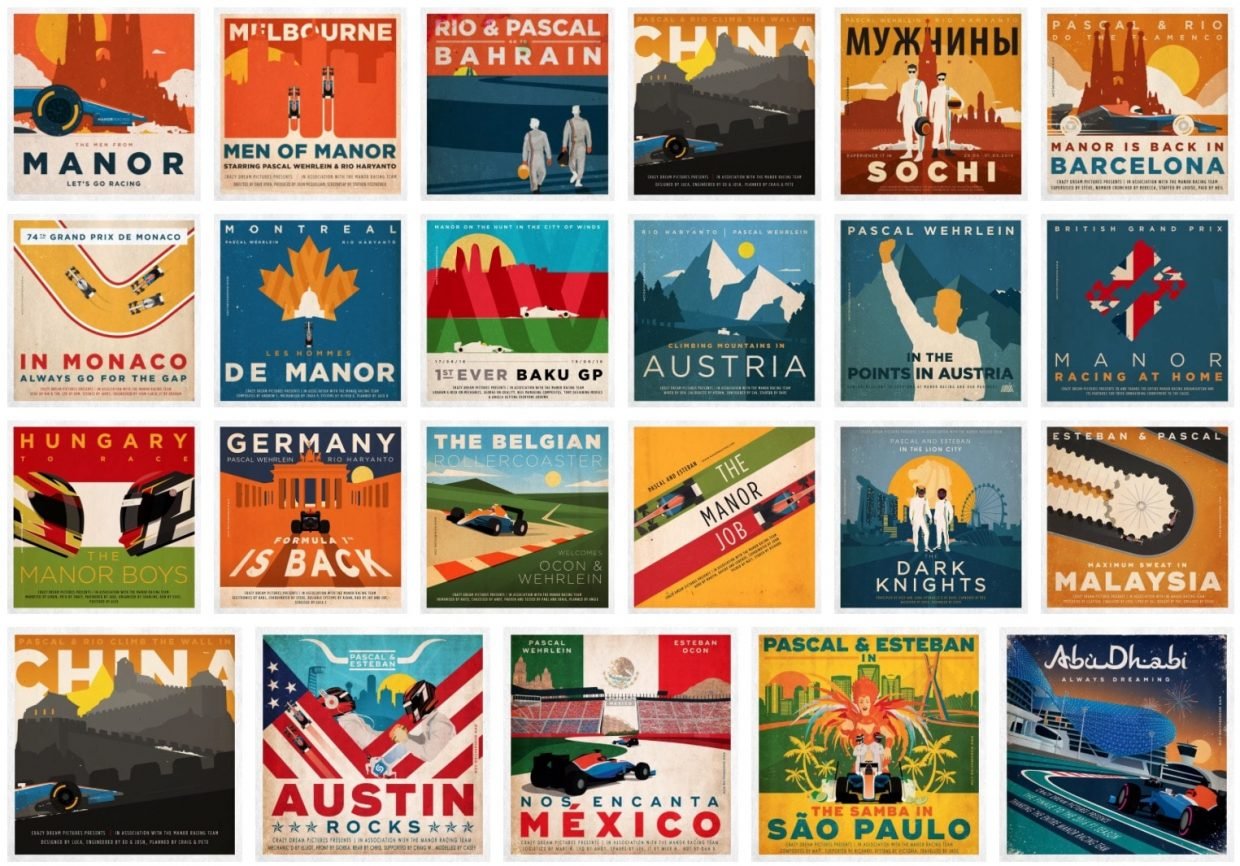 SaveSave