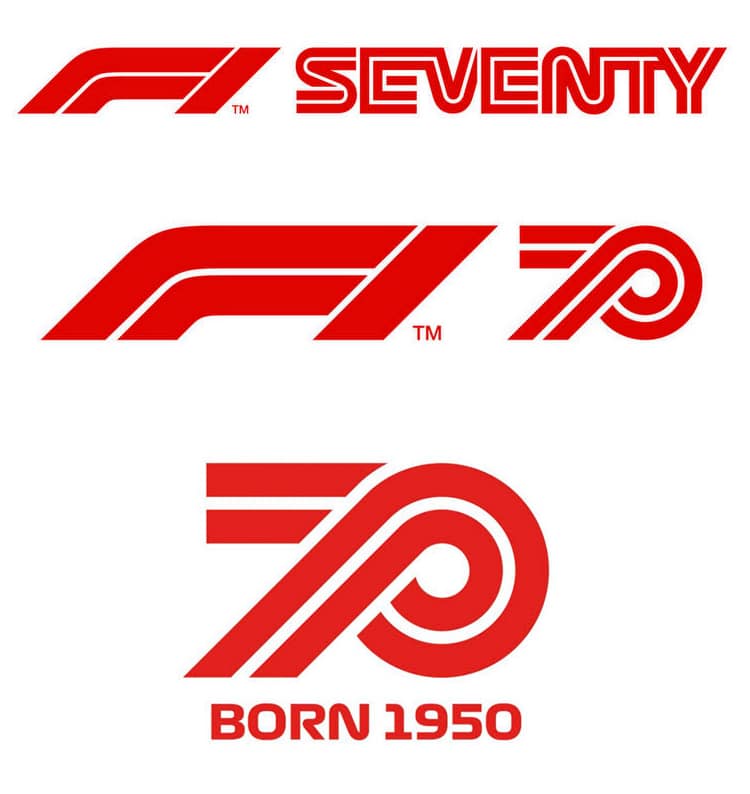 Back in January 2020, Formula 1 announced the 70th Anniversary Season with 3 New F1 Logo Designs, and somehow I missed this until June.
I love these 3 new 70th Anniversary logos, and had to put out a quick Tweet, but full well expected to be laughed at, given how late I was to the party.
Seems I wasn't the only one to have missed this news, and the Tweet was liked and shared quite a few times.
So that made me feel a little better, as usually I have my head pretty close to the ground when it comes to all things logo design.
There are a several lock-ups of this 70th anniversary logo, which you can see below.
My favourite version is the one used for the website header, below. That new 70 logo mark just sits perfectly alongside the relatively new F1 logo.
The full SEVENTY wording doesn't quite work for me, as some of those inner lines seem a bit jarring and uneven, but overall not bad.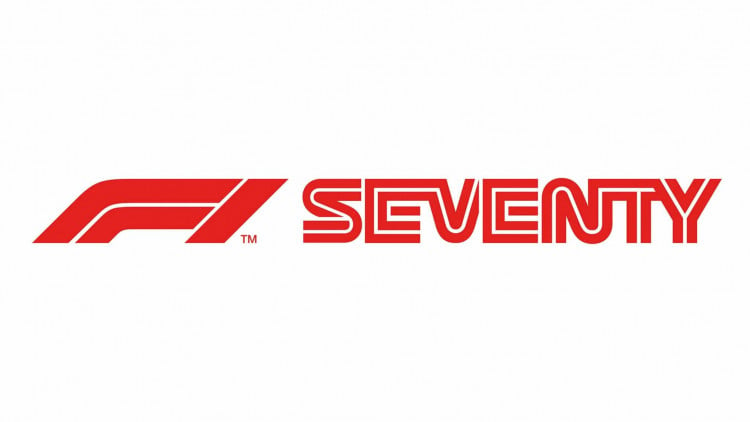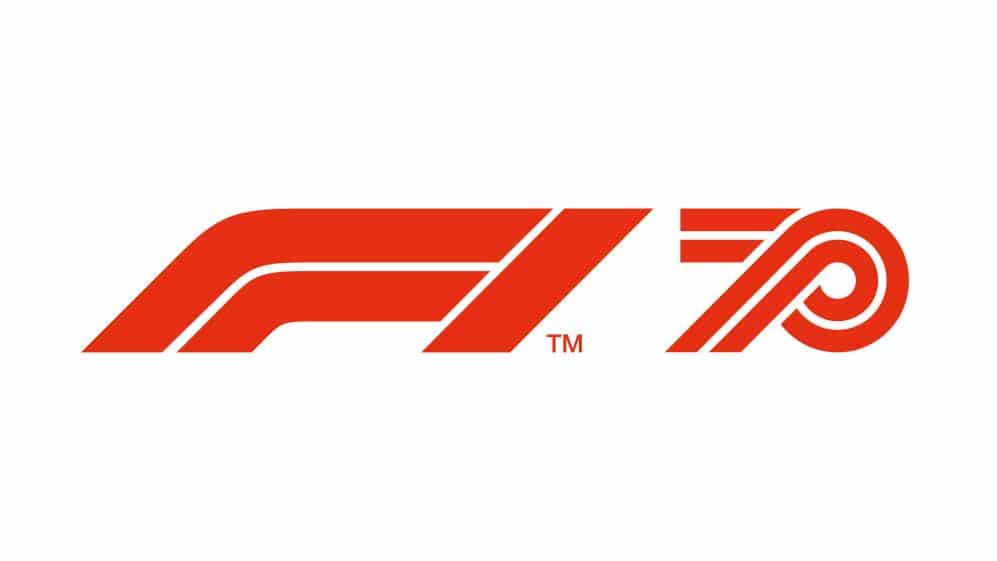 Formula 1 70th Anniversary Logo
2020 marks a year of celebration as Formula 1 will look back at 70 years of the world championship, honouring the greatest drivers and races to have graced the pinnacle of motorsport.

New logos are just the start (F1 have unveiled a trio of new designs that teams will be able to recolour and use throughout the season) as with 33 world champions, 108 Grands Prix winners, 764 drivers and more than 150 teams, there's a lot to look back on for F1's 70th anniversary

https://www.formula1.com
Download F1 Fonts
Incidentally, 3 new fonts were created for the F1 rebrand, which are called F1 Regular, F1 Turbo and F1 Torque, which you can download here: F1 Fonts to Download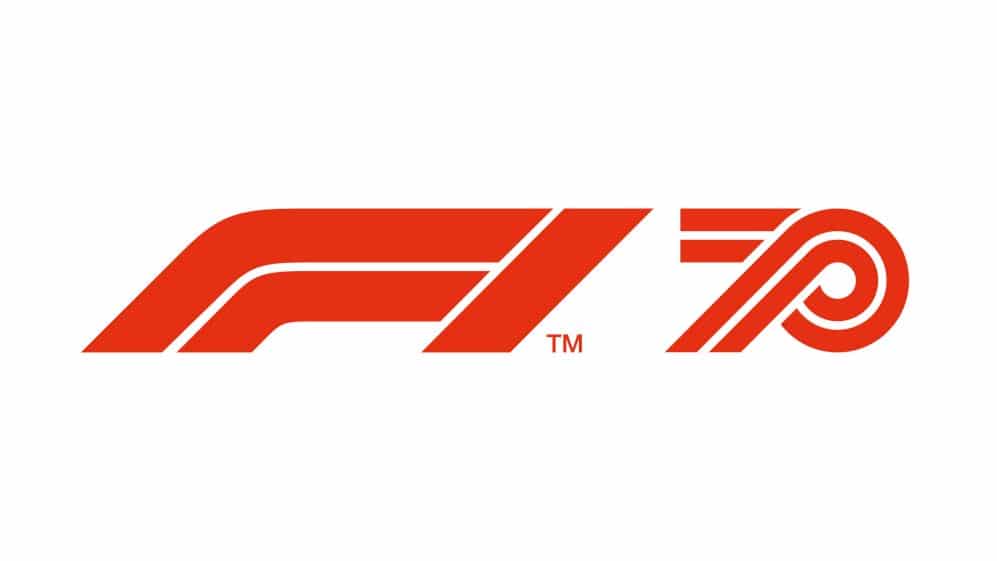 F1 70th Anniversary Press Release
Today marks the start of a special year for Formula 1. 2020 is the seventieth anniversary of the FIA Formula One World Championship, the competition that represents the pinnacle of motorsport and we wanted to celebrate it with a special logo, unveiled today and which from 6th January will be visible on all Formula 1's digital platforms.

For Formula 1 it's been seventy years of guts and glory, power and pride, tears and triumph, speed and suspense but we're just warming up. We've worked hard to get to where we are now and we will continue to unleash the greatest racing spectacle on the planet through everything we do.

We will celebrate this achievement in lots of ways throughout 2020 and the new logo is just the start of these celebrations.

A lot has happened over the 70 years. 33 drivers have been world champion, 108 have won Grands Prix, while to date, 764 drivers and over 150 teams have taken part. All these achievements have required a stage and a setting in the form of a race track, the ever-present arena where teams and drivers can go head to head in the championship battle.

The two lines in the new logo and interlinked design allow this mark to honour those tracks. Another aim of this design is to allow broadcasters, promoters, sponsors and teams to inject their own colours into the mark providing a level of personalisation in celebrating the anniversary across Formula 1.

Our past fuels our future and the new logo celebrates a milestone while also looking ahead. Celebrating 70 years is about making the past part of the present, while our sport looks to the future, which it does with confidence and pride.

https://grandprix247.com/2020/01/01/formula-1-reveal-70th-anniversary-logo/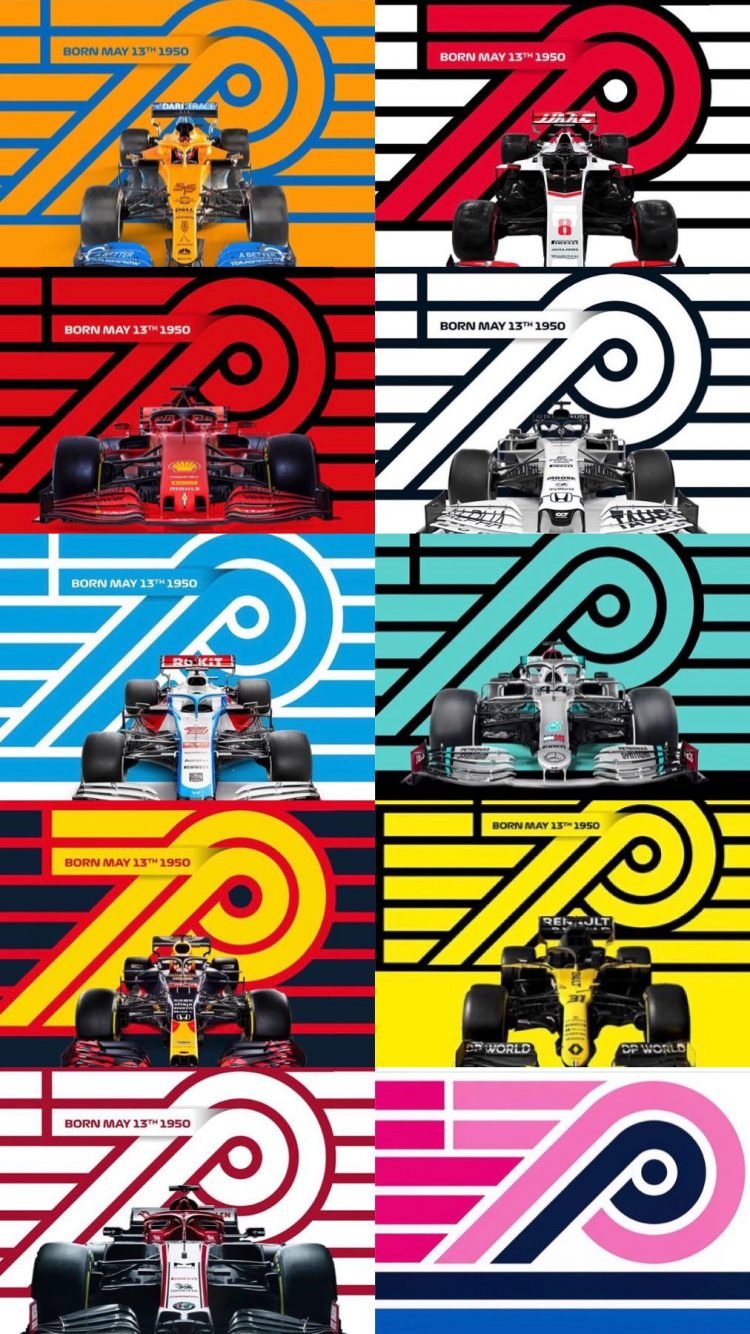 The Official Formula 1 Magazine
Rich Page replied with a nice photo of the latest Official Formula 1 Magazine, which features the new 70 logo mark. Looks amazing.
Codemasters: Celebrate the 70th Anniversary of F1® with New Circuits, Split-Screen, and Michael Schumacher Deluxe Edition
Codemasters have beautiful integrated new 70th Anniversary logo into their new F1 game, with full renders of each of the cars. I have attached just one of the renders below, but visit Codemasters to see the entire gallery.
Codemasters® today announced that F1® 2020, the official videogame of the 2020 FIA FORMULA ONE WORLD CHAMPIONSHIP™, will release worldwide on Friday 10th July 2020 for PlayStation®4 computer entertainment system, the Xbox One family of devices including the Xbox One X, Windows PC (DVD and via Steam), and, for the first time, Google Stadia.

In the season where Lewis Hamilton can equal the World Championship record of seven wins, Codemasters celebrates the career of the current holder with a Michael Schumacher Deluxe Edition which comes with exclusive content and three days early access. The Announcement trailer can be viewed here:

https://www.codemasters.com