All Archived Posts in Design Essentials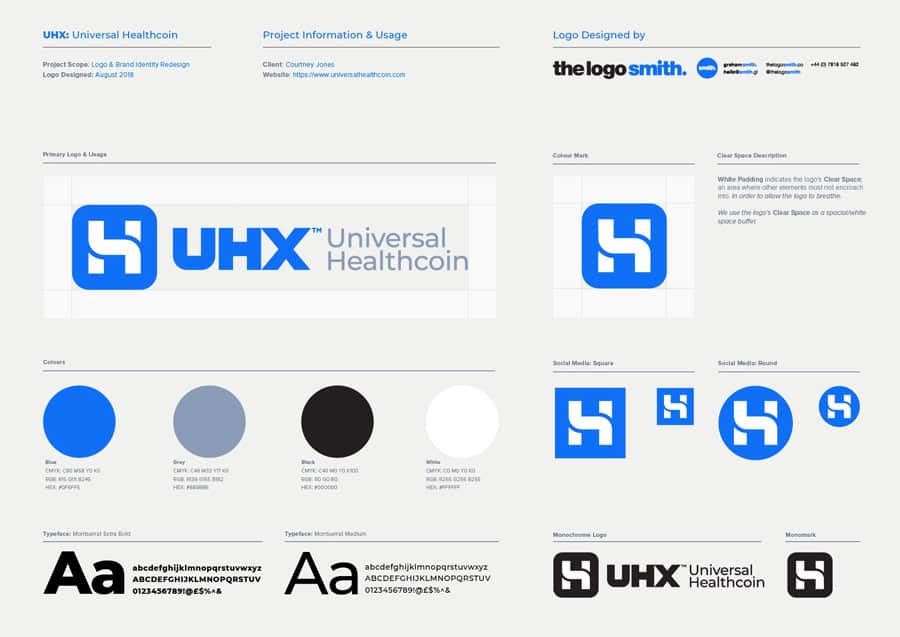 Logo Specification Sheet - 1 Page Illustrator Template for Download
This is a clean and simple 1 page Logo Specification Sheet for Download, from my resources category, which you can use as a basis for your own work. 
I have used this particular version of the Logo Specification Sheet for a recent client of mine, UHX Universal Healthcoin.

I was hired by UHX to redesign their existing logo and brand identity, along with Mohawk who are developing the website and UHX application.
The style is designed to be a super simple way to present a final logo design to the client, with a brief overview of brand aspects, such as: typography, colours and logo usage.
It includes Social Media Profile Icons, both square and round, as well as the full Monomarks version.
Two Layer Illustrator Template
There are two layers to this Illustrator file: the bottom locked layer contains the background colour, text, titles etc, and then the top layer has the logo versions which the client can easily select and copy out.
There are, of course, situations where a completely bespoke set of guidelines is warranted, but on the whole, I'll be using this style where the client isn't in need of a custom set of guidelines.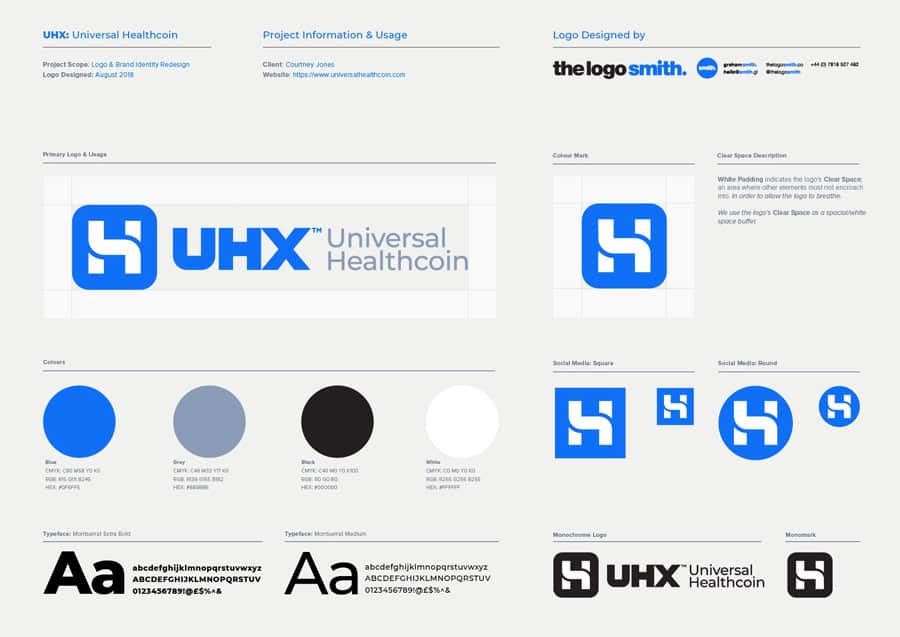 File Versions Available for Download:
The main file is saved for Adobe Illustrator CC 2018; also provided an Illustrator .ait Template file, and a regular PDF, within the ZIP file. If you need another file format not provided, then please let me know via @thelogosmith and I'll see what I can muster up.
You are free to alter any of the text, and the design—obviously remove all instances of the UHX logo, and my logo and contact details (top right)—as you see fit
If you found this Template useful, then I'd certainly appreciate a Twitter Like and/or Retweet:
"Logo Specification Sheet - 1 Page Illustrator Template for Download"https://t.co/Ph5IKPGr6v#Logo #LogoDesign #Brands #GraphicDesign #healthcare #Block #cryptocurrency #freebies pic.twitter.com/7ykgybhx0N

— The Logo Smith: Logo & Brand Designer (@thelogosmith) August 10, 2018
---
See also: Pricing Guidelines Template & Logo Design Proposal Template & Logo Design Transfer of Copyright Form
---
So yeah, this post on proofreading marks 'maybe' of interest, rather than a valuable and important one. However, I do think it's worth bookmarking for reference sake, and for general posterity. Why?
Back in the day—yes I'm 45 years old, and often resent it—I was fortunate to have done a 3 year apprenticeship for a large commercial printers, which included: typesetting, manual paste-up using hot wax and galleys of type on bromide, platemaking and the somewhat tedious responsibility of proof reading.
Gence for me, these proofreading marks are a bit of a throw-back, and it's cool to be re familiarised with them.
Not sure many people use them now given the automation of spell and grammar checkers, however, you never know when you might get some text supplied by a client, with some funny marks on.
If you bookmark this, then at least you'll not have to call the client and ask them to translate!
Proofreading Marks that May Interest Graphic Designers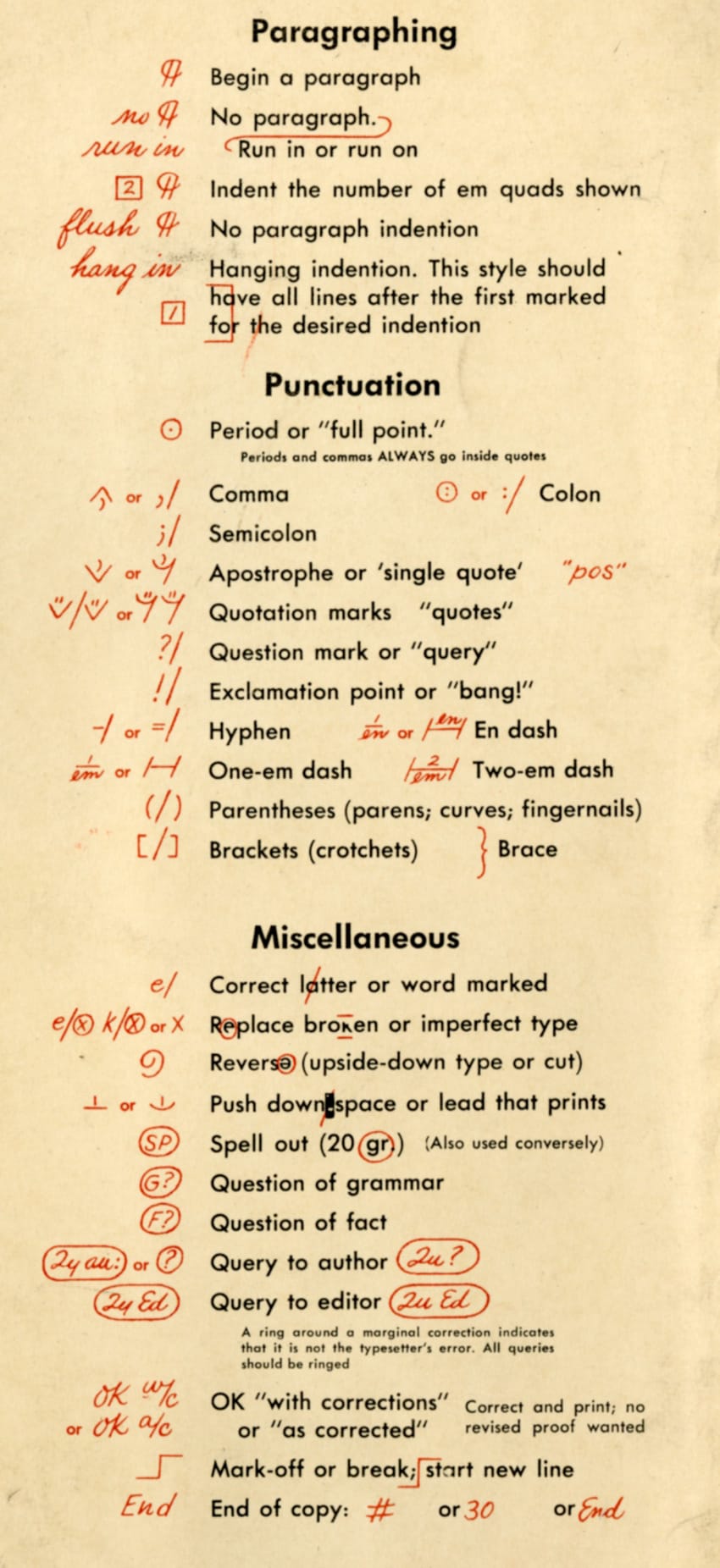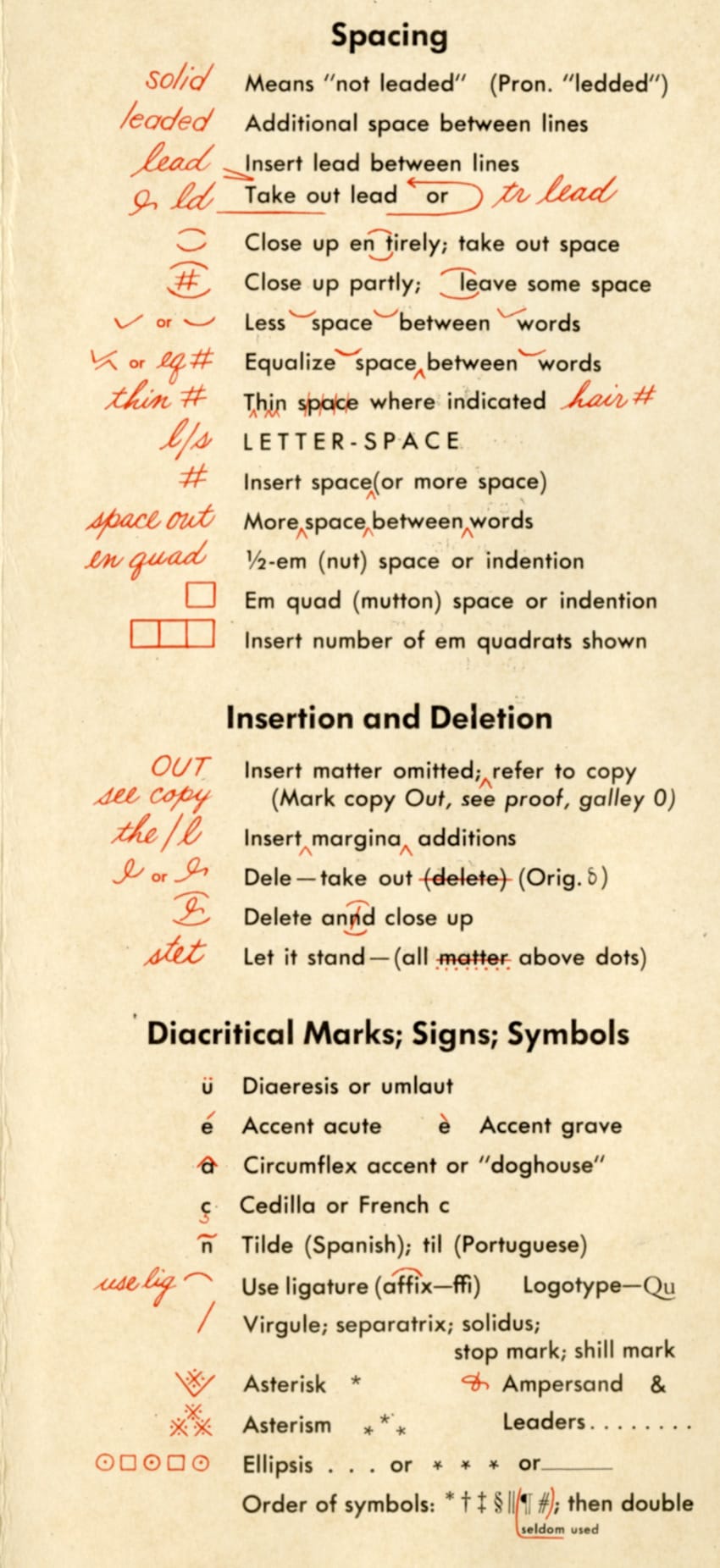 Nabbed the headline from Quipsologies, as that perfectly sum's up the nature of this graphic design client contract from Segura, a design firm in Chicago: it's a no bullshit contract.
This client contract sum's up the pretty ethical, and common sense, nature of working with someone; in a pretty clinical and zero tolerance nature.
H/T @Jubaloo_
No Bullshit Graphic Design Client Contract Template by Segura, Inc.
Found through a Tweet from Jason Fried, Founder and CEO at Basecamp.com
My kind of contract — a fun, direct take on a work for hire contract → https://t.co/OhaWUYv82m pic.twitter.com/a65v3Unl0q

— Jason Fried (@jasonfried) May 31, 2017
If someone has issue with any of the statements, then you'll likely better off not engaging with them as a designer.
Sure, it the contract sound's a little aggressive, but it's a clear and frank approach that doesn't get bogged down in paragraphs of legal jargon.
Personally, I have my own Client Proposal, and use Bonsai to create and manage all Client Contracts.
Text from the photograph above:
"You give me money, I'll give you creative.
I'll start when the check clears.
Time is money. More time is more money.
I'll listen to you. You listen to me.
You tell me what you want, I'll tell you what you need.
You want me to be on time, I want you to be on time.
What you use is yours, what you don't is mine.
I can't give you stuff I don't own.
I'll try not to be an ass, you should do the same.
If you want something that's been done before, use that.
PRO BONO
If you want your way, you have to pay.
If you don't pay, I have final say.
Let's create something great together."
As highlighted in the original post from SignalvsNoise…

"For those who will be quick to point out legal holes or missing protections, there are many ways to do business.

One way is working with clients you trust — people who appreciate this approach to work.

And if you guessed wrong, and someone fucks you, rather than pursuing legal remedies which cost even more time, money, and hassle, there's an alternative:

Take your losses, wash your hands, and don't work with them again."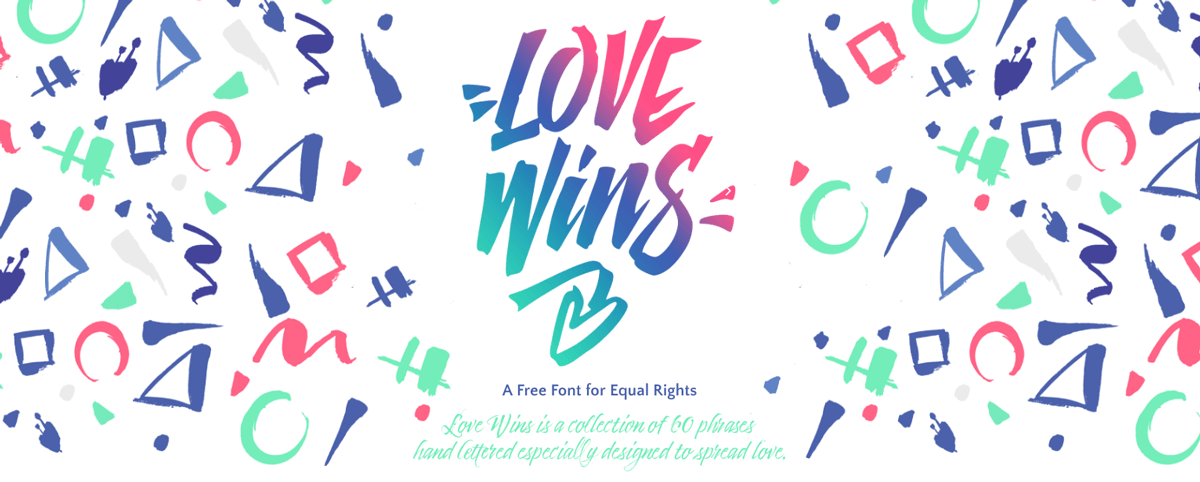 Love Wins is Hand-Lettered Free Font For Equal Rights Designed by Resistenza
Love Wins, from Resistenza, is a new 'hand-lettered' free font designed specifically to recognise, and support, Equal Rights.
It's not your typical font; it's actually a collection of 60 Equal Rights phrases, words and statements, that will allow you to spread love, and show your support for Equal Rights in many creative ways.
How to Download
As is quite common now, in order to download the font, all Resistenza ask is that you show support for the font, by: Tweeting, Liking it on FB, or G+1 and once done, it'll unlock the font so you can download it.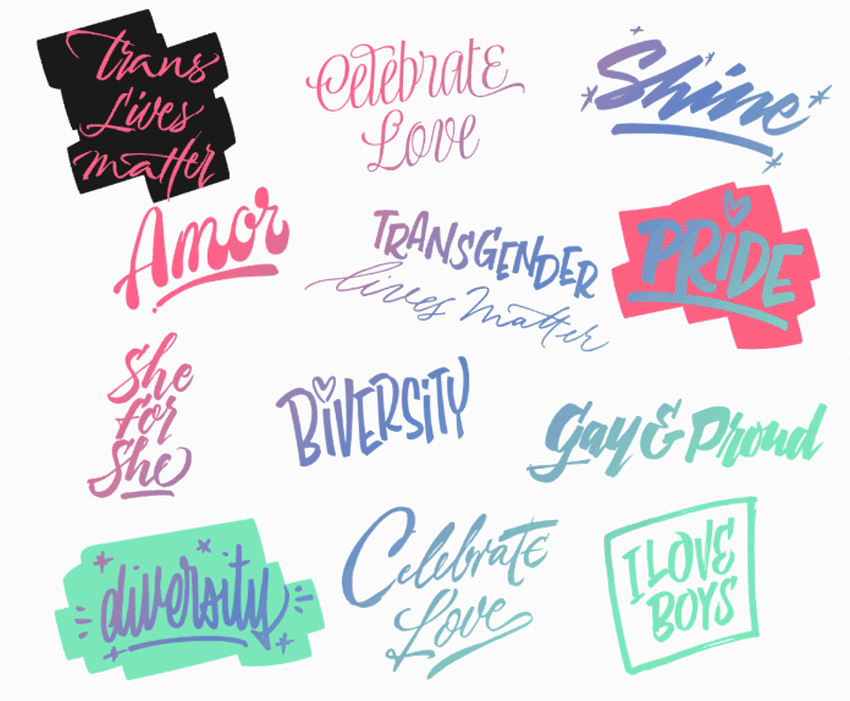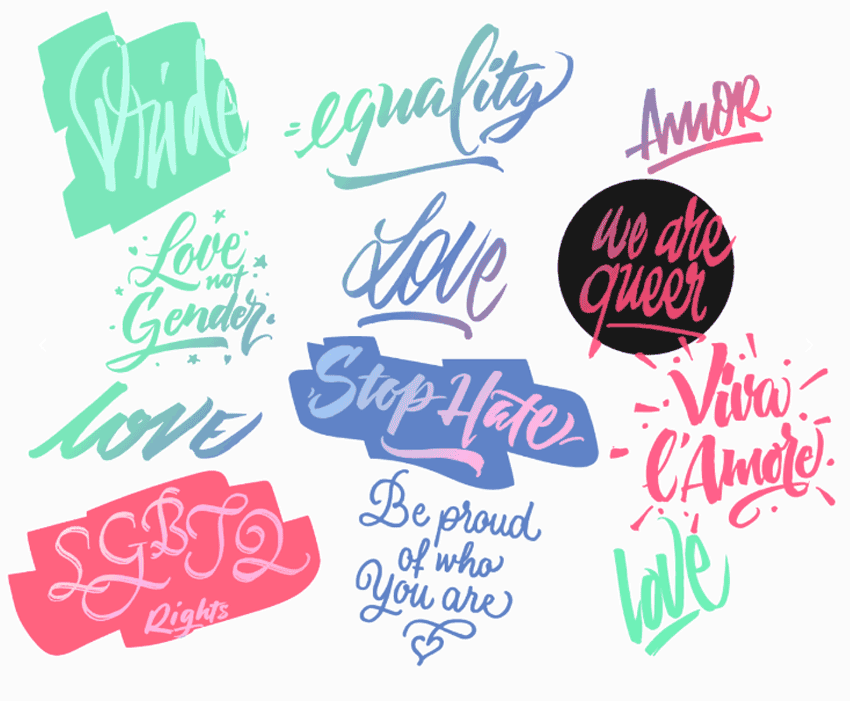 What can I do with Love Wins font?
On their website, there are some easy options to create various forms of real-world items, such as: Making Stickers, Make a Sign, Make a T-shirt, and create Posters.

About
Resistenza: "As Letter crafters we love seeing the signs people design for their different pride parades, and we wondered… Why don't we create a collection of handcrafted lettering to share some love and to add a typographic realness to the party?

Love Wins Font is a series of 60 phrases handwritten with expertise and love specially designed to celebrate diversity. The lettering was crafted with different calligraphic tools creating diverse aesthetics.

You can use them to create your signs, t-shirts, stickers, poster, banners.. all you need is to spread love during your Pride Celebrations (or day-to-day life!).

So if you support love and freedom, this is your new favorite freebie! Shout LOVE out loud!"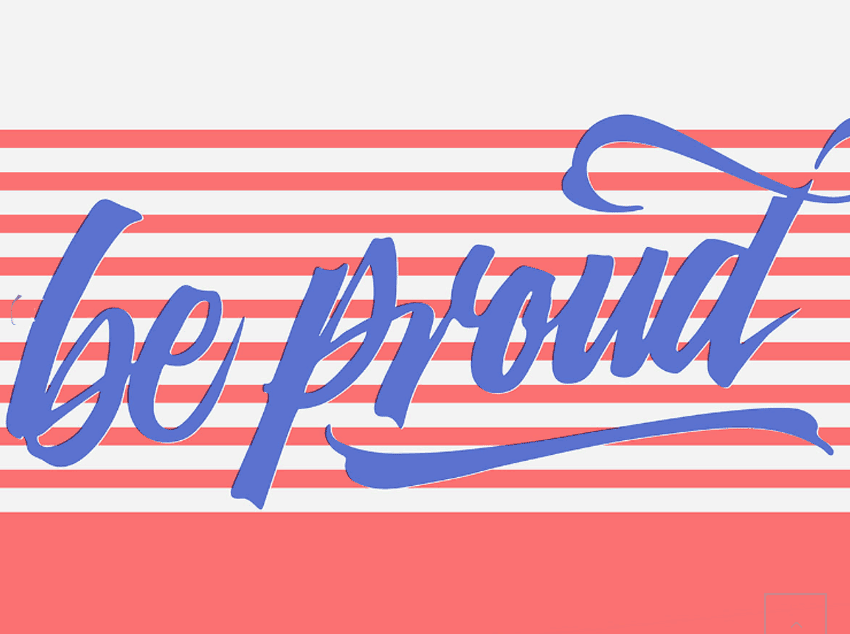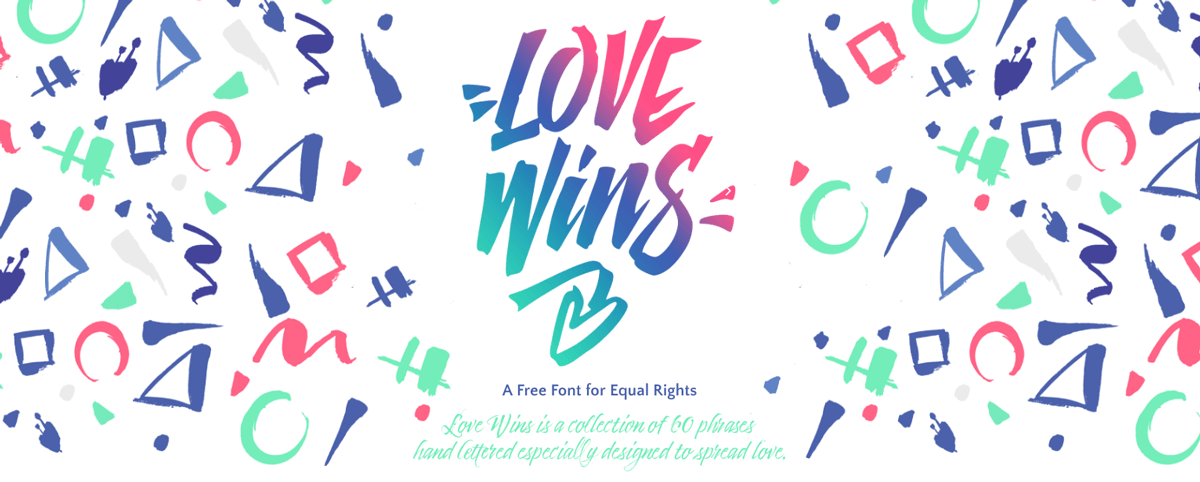 Trademarks (trade mark, trade-mark) are a unique symbol or word(s) used to represent a business or its products.
Once registered, that same symbol or series of words cannot be used by any other organization, forever, as long as it remains in use and proper paperwork and fees are paid.
Companies do need to apply for them and receive ownership confirmation with the U.S. Patent and Trademark Office in order to claim protection from copycats, however.
Over time, trademarks become synonymous with a company name, so that you don't even need to see the name to recognize a particular business.
Unlike patents, which are granted for a period of 20 years, trademarks never end.
Think of the apple shape with the bite taken out that Apple uses as its logo, the swoosh logo that Nike features on all of its products, or the golden arches McDonald's registered decades ago.
The fact that we so easily associate symbols and words with companies and their brands is one of the biggest advantages of their use.
When a customer sees a familiar logo or phrase, they have instant recognition, which can drive preference and, ultimately, sales.
Signs of a Trademark
To indicate that a trademark has been claimed companies use one of three symbols:
™ - Using the trademark symbol after a logo or phrase alerts competitors that you have claimed this symbol or phrase as your own, but you don't have to have even formally apply for it.
® - Only trademarks that have been officially granted by the Trademark office can use the ® symbol, which stands for registered trademark.
℠ - Companies that sell services, not products, have the option to use the service mark logo, but most use the ™ instead for simplicity.
Protecting a Trademark
Although a trademark is issued for the life of a company or product, businesses do need to guard against phrases becoming generic.
This typically happens over time when people use a company's product name to mean all products or processes like it.
When you think of Google, a lot of us will say, "we'll Google something", rather than, "We'll search for something."
Similarly the same happened with Hoover. Instead of saying, "We need to vacuum the house.", we'll often say, "We're going to hoover the house."
To continue to claim that trademark, these brands will try their best to stop people misusing the term.
Benefits of Registration
Once a trademark has been granted, the owner receives three key benefits:
A notice of claim to any other businesses thinking of using the same symbol or word as its trademark
A legal presumption of ownership, which can help fend off would-be users
The exclusive right to use the claimed trademark
Filing a Trademark Application
The process of filing for trademark registration is fairly simple. It can be done online through the Trademark Electronic Application System and costs between $225 - $325.
---
Re-published, with kind permission, from: https://shopify.com/encyclopedia/trademark

This super handy infographic, called: Know Your Image Formats - Mega Cheat Sheet, will help you understand exactly which image formats to use for: logo design, web use, print, social platforms, much more.
Newcomers to logo design, and pretty much any form of digital type design, can easily become overwhelmed with the various image and file formats available, such as: GIF, PNG, JPG, BMP & TIF, etc.
Not all image formats are created equal. All have different uses and different attributes, Know exactly what image format to use for web use, print, social platforms, logos and much more with this handy cheat sheet.
There are definitely optimum image formats to use, depending on what type of digital image you are saving, and where that image will most likely end up: website, commercially printed materials, social media platforms, etc.
Choosing the right file and image format is actually, for the most part, is a very important aspect of digital design to get to grips with.
Not to mention you'll need to know what sort of image files to give your clients, once you've finished their logo design project. You can't have your clients knowing more about image files than you now, do you!
Know Your Image Formats - Mega Cheat Sheet Infographic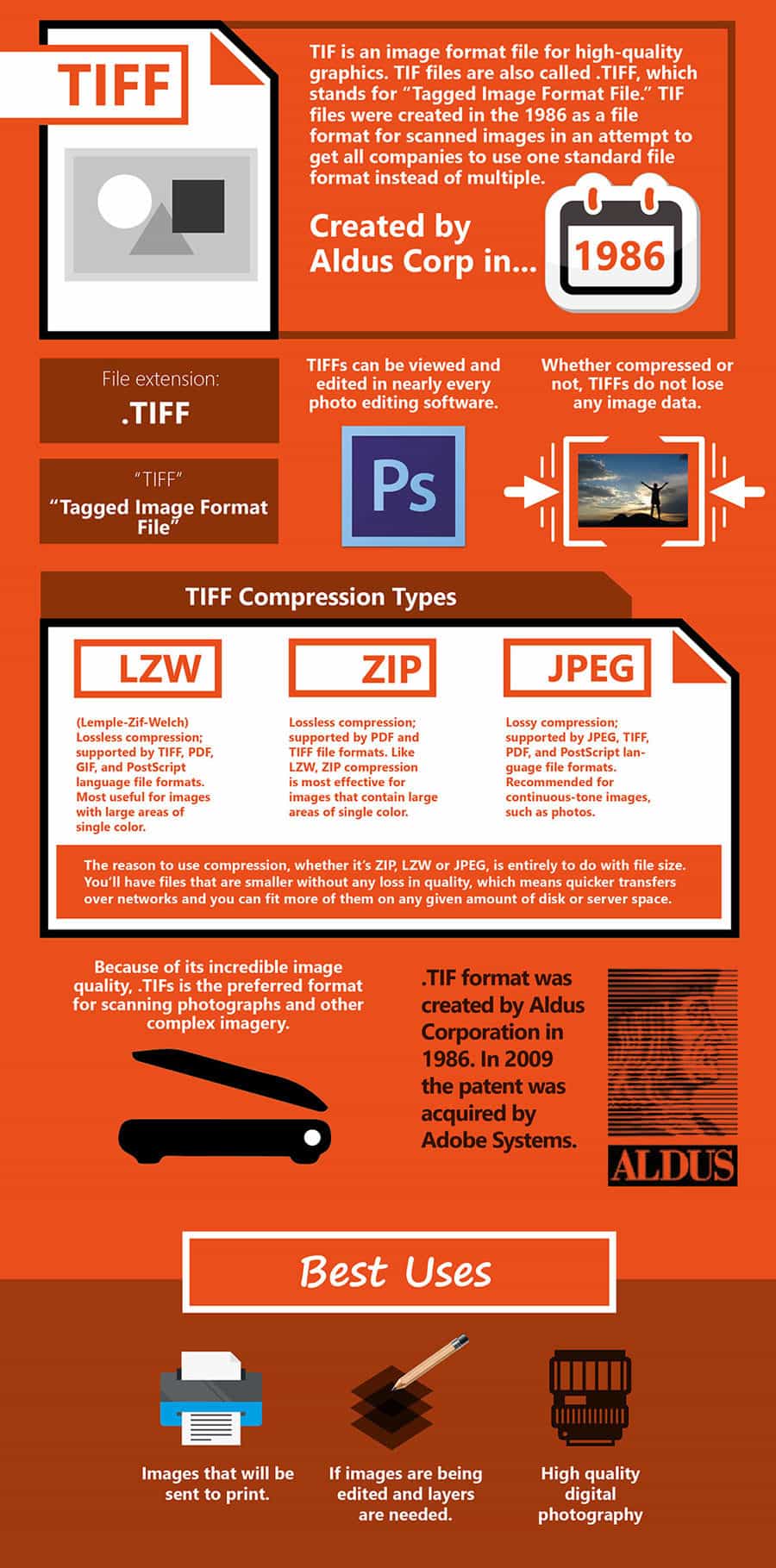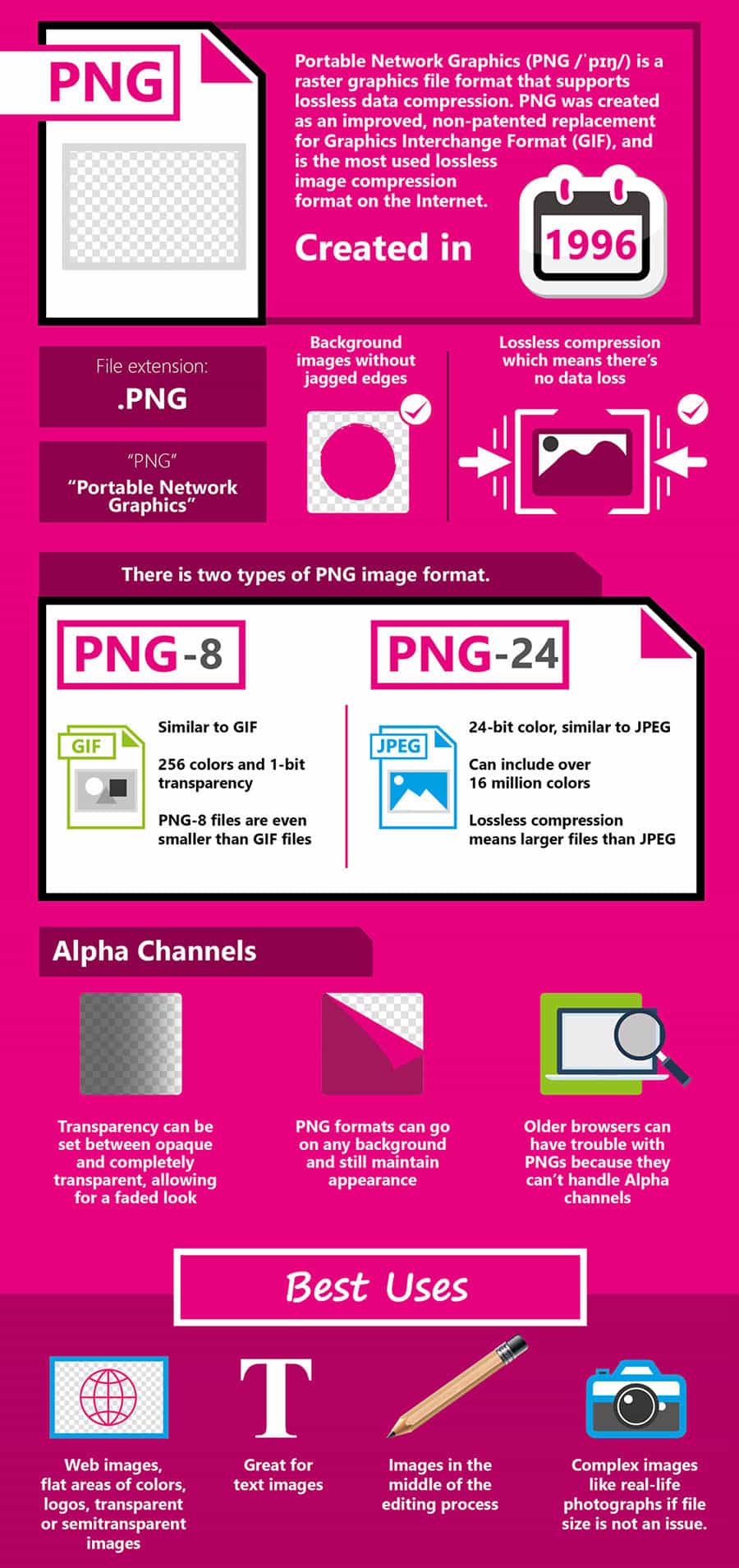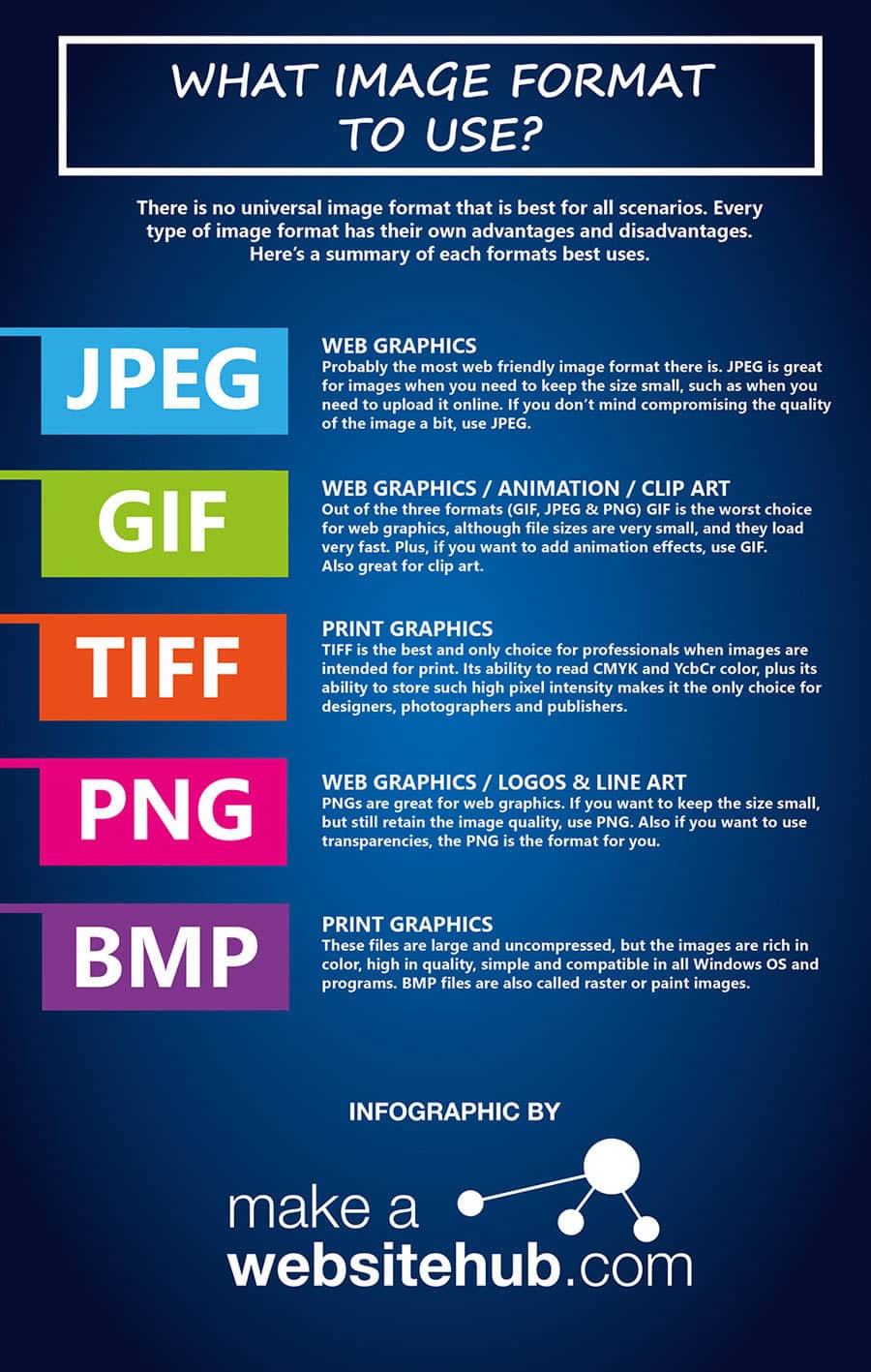 The drawing and animation of The Cute Character is a Disney speciality, and has been forever and ever, and ever. 
This is a fascinating illustration of the major points that Disney knows makes the perfect cute character.
There are a few phrases that now seem a little 'dated', such as: "Fanny portrudes-never bulges, but fits into the leg lines and base of body."
The juvenile in me finds that somewhat funny…
Source: i.imgur.com
Drawing the Perfect Cute Character by Disney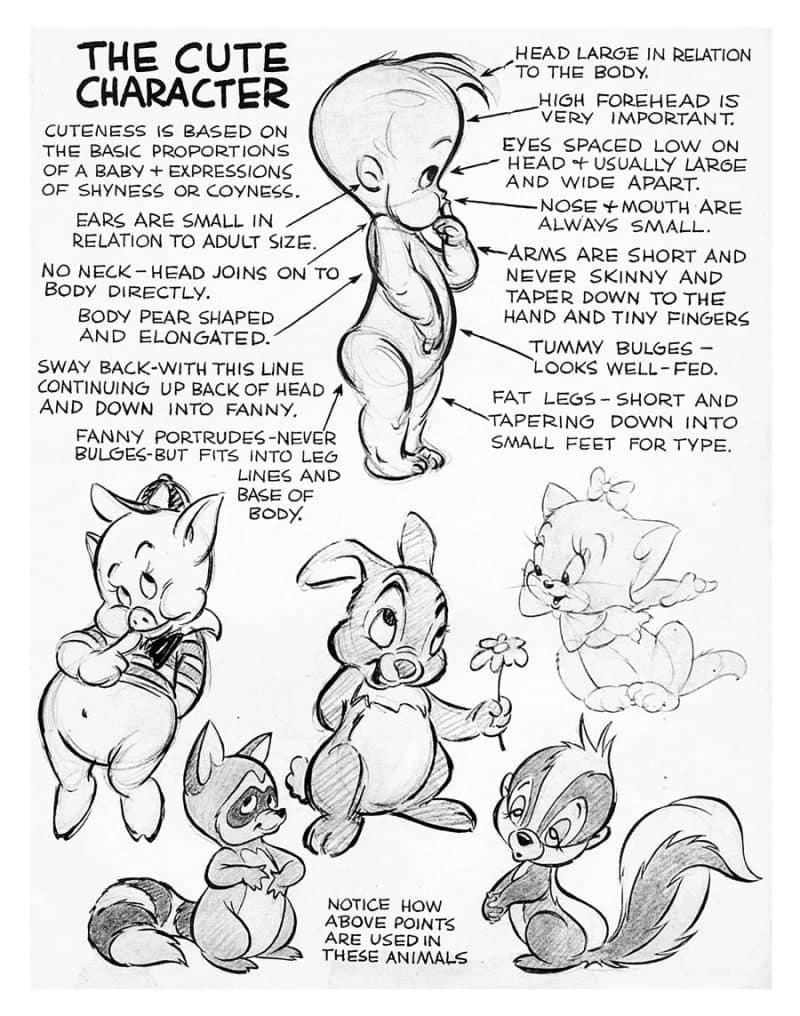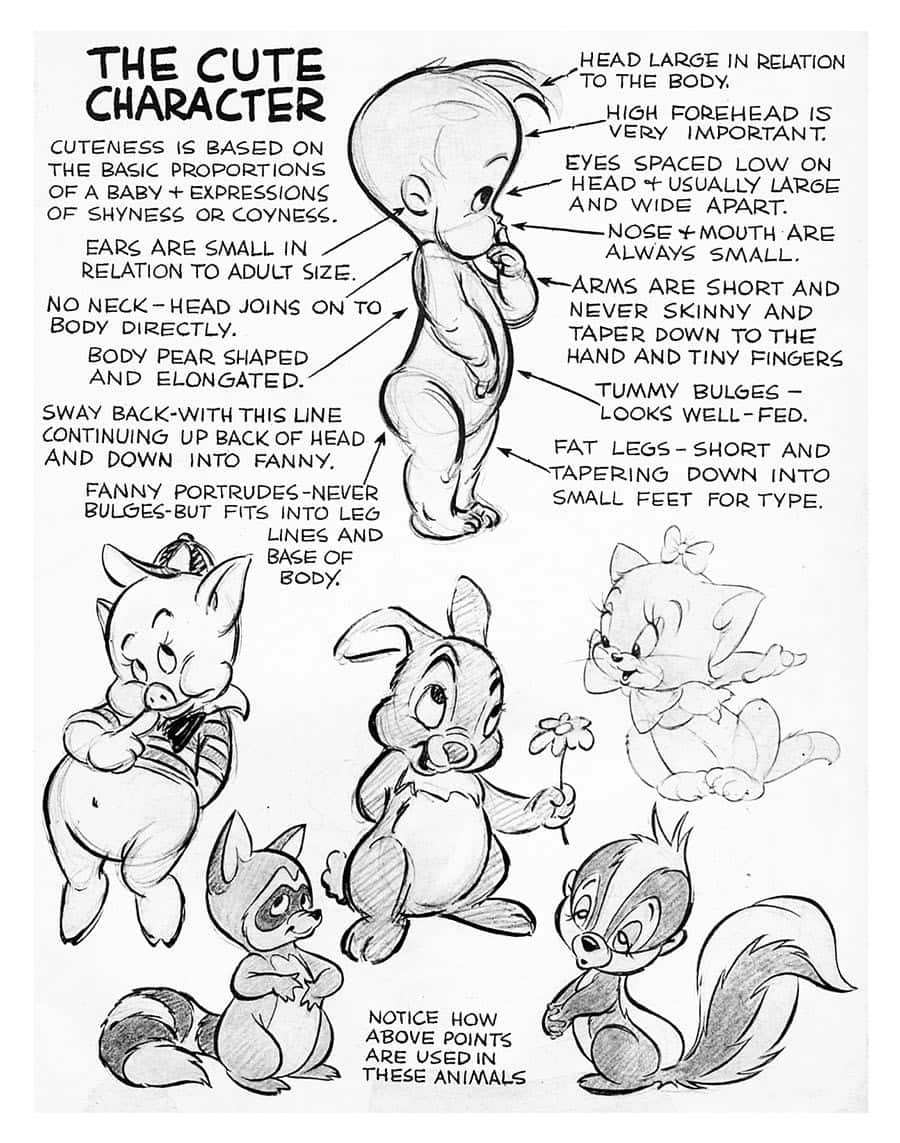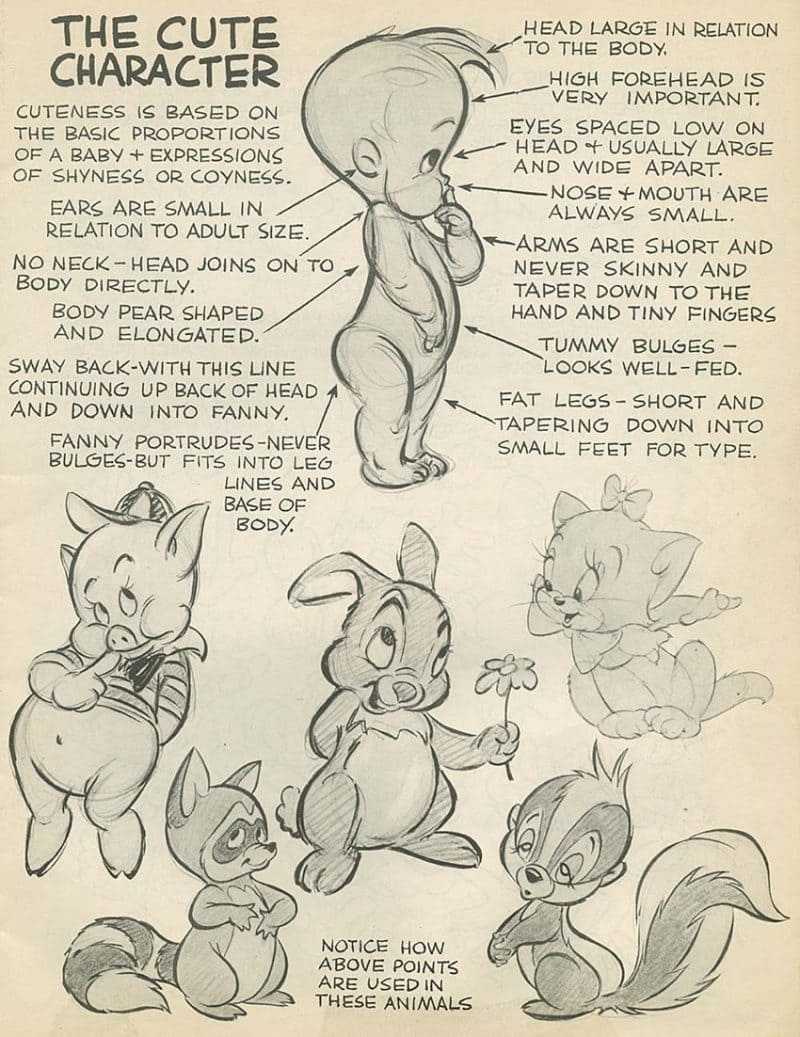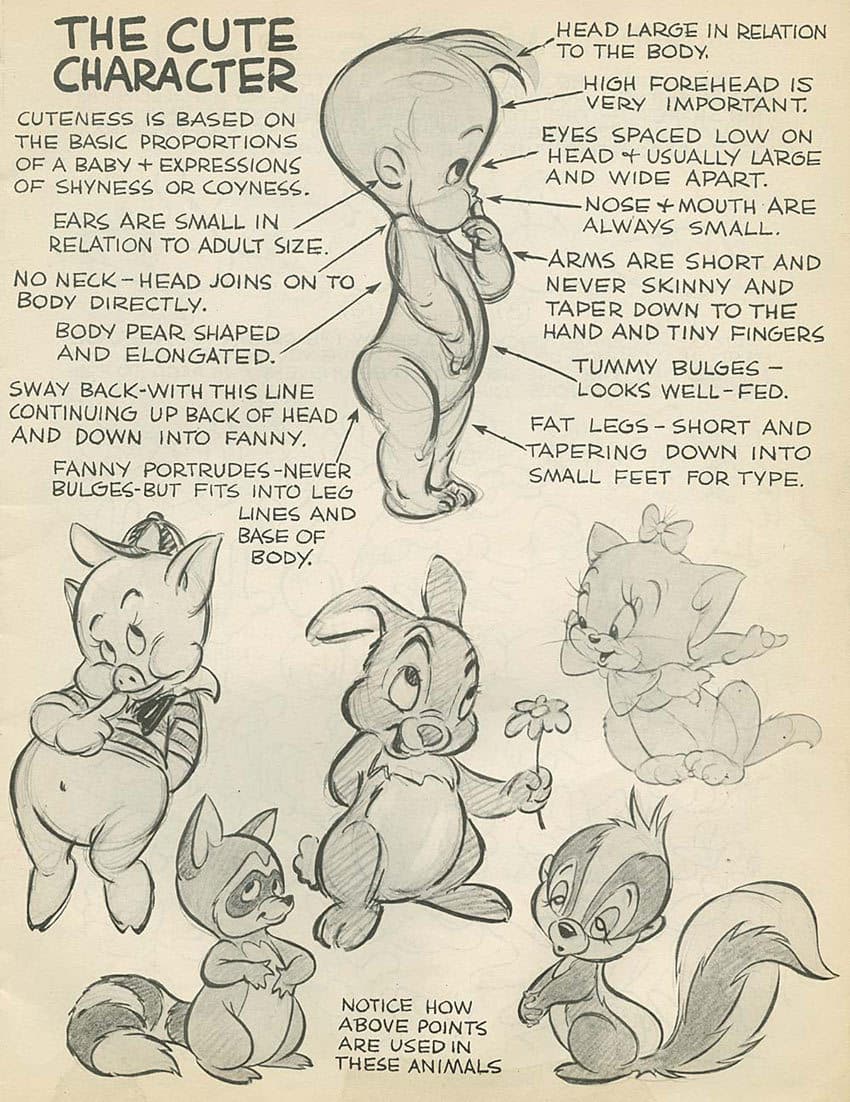 Always love seeing these random design snippet's from the ever increasing fountain-of-knowledge, in this case the 'snippet' is the Pantone Colour References for Star Wars Character Boba Fett.
Came across this snippet, as usual found on my daily Reddit purge, courtesy of a blog post on Daniel Gray's website. I love his open questions, especially: Is the dark side coated or uncoated?"
Daniel Gray: "Flicking through the enormous and fantastic The Making of The Empire Strikes Back, I stumbled upon this little curio: Pantone references for Boba Fett's costume, provided by ILM for the licensing branch of Lucasfilm.

Presumably similar guidelines were drawn up for other characters.

What specific shade is Yoda?

What are the colour refs for all of the lightsabers?

Is the dark side coated or uncoated?"
The Pantone Colour References for Star Wars Character Boba Fett

This infographic, designed by Market Inspector, presents 9 simple logo tips to consider in order to create a great logo design for your business.
An innovative and memorable logo design is one of the most valuable graphic design assets a company can ever have.
Due to the fact that business success relies on it's customers and their loyalty, it is important to create a design correctly the first time around.
Rebranding is undoubtedly a long and complicated process, so brand identity should be reflected clearly and transfer the core message to the audience from the first encounter.
---
Guest Post by Ruta Jokubaityte:
"9 Simple Logo Tips for Designing a Successful Logo for Your Company"
---
9 Simple Logo Tips for Designing a Successful Logo for Your Company
1. Brand identity knowledge
The logo should be based on the vision, values and goals of your business.
Alignment with the marketing communication strategy and target audience's needs is crucial in order to match the actual positioning on the market.
These considerations should be the starting point of the design creation process.
2. Turn to basics
As many graphic designers would advise, the primary attention should be kept on clarity of the design.
Qualities like simplicity, consistency, recognition and persuasiveness should be reinforced. Avoidance of overly complicated design is a good strategy to follow in this case.
The same applies to your brand's web design which needs to be user friendly and enhance customer experience with the company.
3. Key to success - being authentic
Competitor analysis and knowledge about the trends is always beneficial but should not be the main focus.
If you want your business logo to stand out and shine through the cluster of brands, then  try to have something that others do not.
Instead of following a certain trend, one can break the rules and create something unique that fits well with the company identity.
Being just a follower will always leave your brand a couple steps behind.
4. Personal design process
Pursuit of creative ideas and implementation is never done in a straightforward way.
Adjusting the design process to your own working style and way of thinking has the benefit of efficiency.
For inspiration, the steps of the process can be:
Briefing and setting the direction
Online research for visuals
Keyword research
Sketches
Reflection and revision
Final drawing.
5. Be comprehensive and detail-oriented
Make sure to check the look of the design in different formats, even the ones you might not even plan to print.
For example, on t-shirts, websites, banners or business cards, they might provide a very different look from what you may have expected.
Additionally, the color psychology and its application are also one of the aspects to consider.
Catchy, and at the same time balanced design, color choices have certain effects on people's perception and expectations of the brand.
6. Avoid banalities
The most innovative and interesting ideas do not come in the first brainstorm session.
The initial filtering and deeper exploration process is necessary to have something truly unique.
Such popular visuals, for example, use the thought bubble for 'chat', or shopping cart for 'retail'.
These are definitely over exploited ideas, which in the consumers' mind no longer have an element of surprise, they have also lost their memorability factors.
Due to clichés, logo design does not bring any extra value that is expected, and the brand blends into the big pool of other similar visuals.
7. Conduct online research
A good old-fashioned keyword research should be implemented to generate ideas.
Nevertheless, make sure you know the limit and stop the research once the 10 of the most relevant and appealing designs are gathered.
Those designs should be collected having the brand values and identity in mind.
8. Mind map technique
Mind-mapping technique is used for filtering and expanding ideas further until they are fully developed.
A range of different idea combinations can be found after the keywords are moved to the mood board - an arrangement of images, text or materials to evoke a certain style.
This way something completely new may emerge.
After mind-mapping,  try to run a quick search and check whether a similar logo already exists.
9. Sketching
Pen and paper: your best friend for quick ideas.
Do not start working on a computer right away since it will be less flexible.
Furthermore, keep all the sketches since these are a great source for ideas. This is especially relevant for creative people such as designers.
If you are not an artist or designer, after sketching out your logo ideas, it may be good to hire a professional graphic logo designer, or a skilled logo artist to help you make your final logo.
---
Guest Post by Ruta Jokubaityte
"9 Simple Logo Tips for Designing a Successful Logo for Your Company"
---
A classy Graphic Design 'Meme', using Da Vinci's Last Supper painting as the bait, nicely designed by Saint Hoax. 
I originally found this on Imgur, then Tweeted it without realising who the 'author' was, so now putting that right by blogging it with appropriate credits and links:
The struggle is real... pic.twitter.com/LKPTi4ScBA

— Graham 'Logo' Smith (@thelogosmith) March 22, 2017
It's a major insult actually, to call this a Meme, but I can't help but feel this is exactly how it'll end up being.
Have to say that this is REALLY well done, and is not your usual internet Meme; this is quality, and @SaintHoax is always about the quality.
This is certainly going to be on peoples' radar, as the unique expressions, and captions, are just hilarious.
When your Tasteless Graphic Design Colleagues Give you Feedback by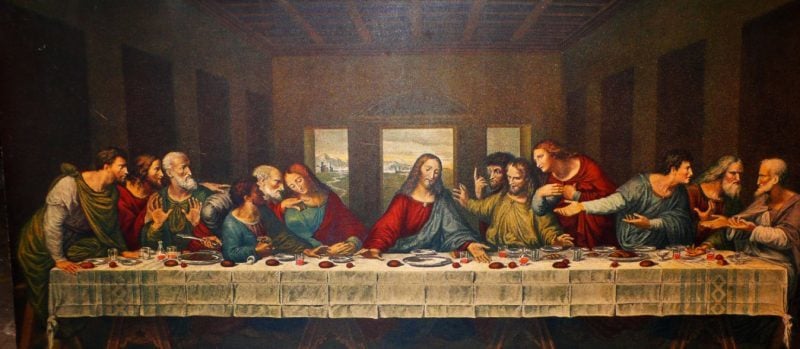 The Original Tweet
Here's the original Tweet. Definitely worth Liking and Retweeting this original Tweet, just so show solidarity with the designer:
When your tasteless colleagues give you feedback ? pic.twitter.com/XXmTomQXZ4

— Saint Hoax (@SaintHoax) March 20, 2017
© 2005-2018 All Rights Reserved The Logo Smith
Logo Designer & Brand Identity Design Studio, with 25 Years Experience.
Graham Smith: 10 Badgers Copse, Seaford, East Sussex, England.
 Tel: +44 (0) 7816 527 462  Email: glogosmith@gmail.com