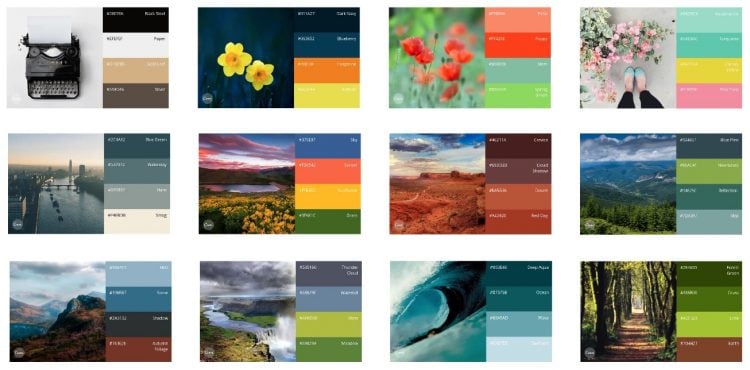 This is an incredibly useful selection of 100 colour swatches and colour combinations that the people over at Canva have painstakingly put together for us.
ColourLovers used to be my go-t0, but it's a bit of a mess now, so I'm always on the look out for new places to gather new colour combinations and swatches.
Canva haven't just thrown any old combination of colours together, but instead have based each one on various themes: nature, food & drink, travel and other everyday items.
Each set of colour combinations have presented each 4 colour swatch against a suitable background colour, which in theory is your 5th colour to use.
Canva: "The truth is, color makes a design come alive. It can attract attention, set a mood, and even influence our emotions and perceptions.

But sometimes it can be hard to know where to start when choosing a color palette for your design project. Whether you're designing a poster, logo or business card, the color combination plays a key role in how it's perceived.

So we've done the hard work for you—giving you 100 color combinations inspired by nature, food & drink, travel, and everyday items."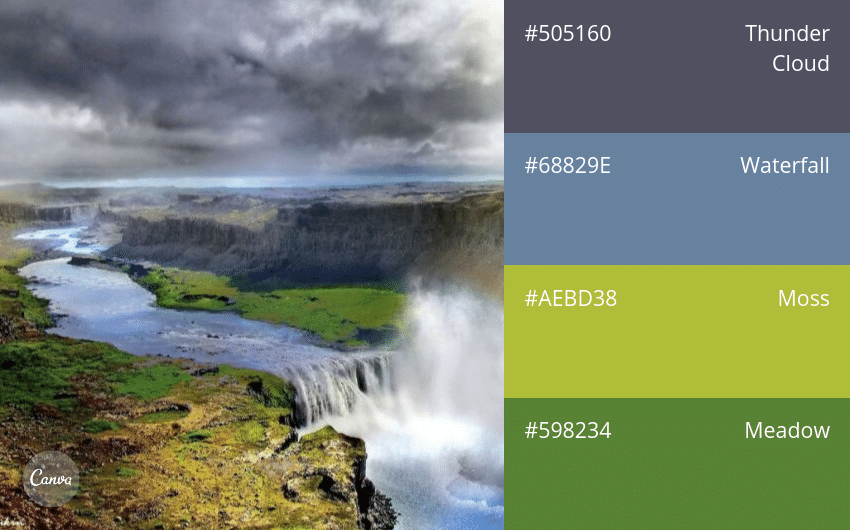 Useful Selection of Colours for your next Logo Design Project
What I like about these colour swatches by Canva is that all 100 are based on a palette of 4 colours, rather than 5 or 6, which makes it a little easier to find and adapt for any logo design projects.
If you have an upcoming logo design project, and need some inspiration for some possible logo colour palettes, then I've found this selection to be a really useful first look.
I've previously directed a few recent clients to Canva's post, and it has helped the client choose some possible colour options themselves, rather than solely on me.
Here's just a small selection of some of the colour swatches available over at:
→ 100 brilliant Color Combinations
100 Beautiful Colour Swatches and 4 Color Combinations by Canva