All Archived Posts in icons

Pretty pleased so far on progress of these icons I'm designing for a Color Picker & Swatch application, for iOS.
There's already so many app icons, that are based on multi coloured elements, used for iOS applications such as: photography, drawing, photo editing etc, that it's quite a challenge to design something striking, and hopefully relatively different and unique.
The overall theme is based on traditional coloured paper tabs, or swatches like Pantone books, but these are styled with very rounded ends.
Then the main idea was to fashion a form of 'arrow' into the ends of each swatch tab, so that it looks like a continuous movement of colour choice.
As this icon design project is in very early stages, I've so far come up with the two following variations, but I'm already leaning towards the right-hand sider version with the white arrow tips.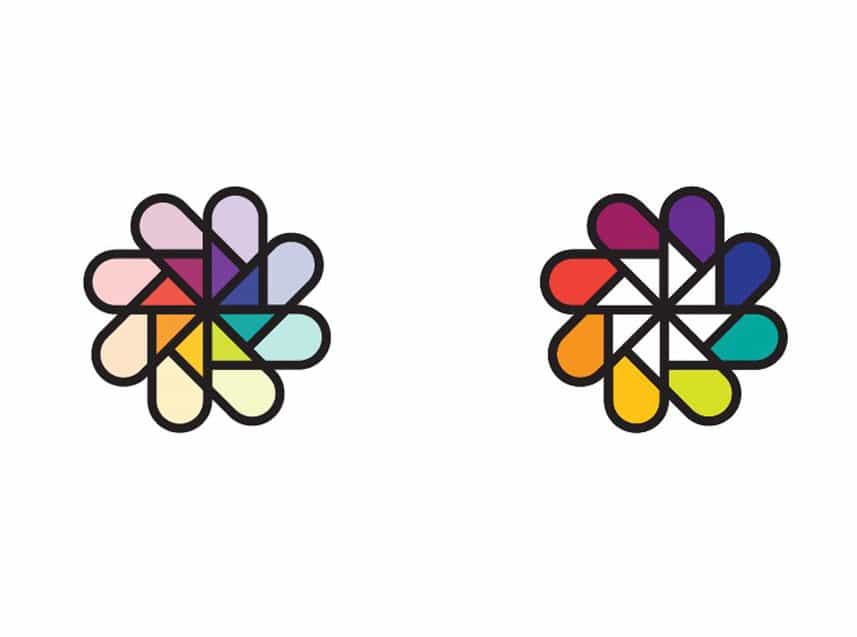 This post will be updated during the course of the project.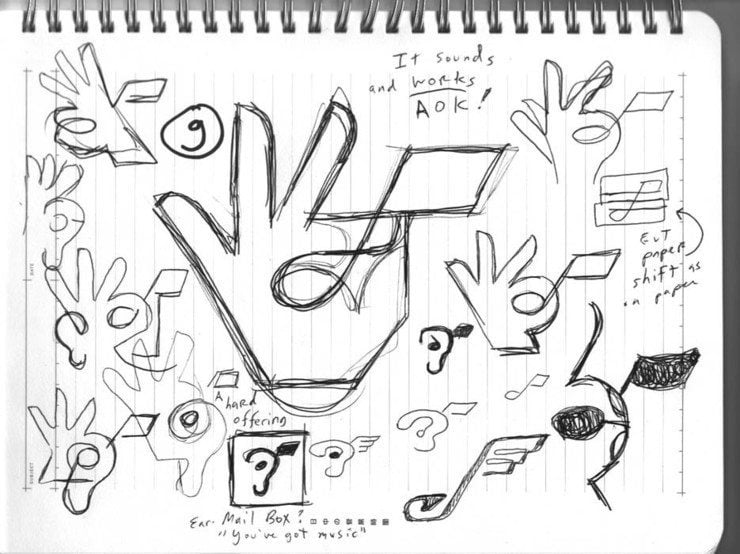 Early Nixed Ideas for the iTunes Icon by Felix Sockwell circa 2004
Been a fan of Felixs' work for some time. One of his earlier post's, "A Job for Steve", is a valuable insight into how a icon and graphic designer tackled a pretty prestigious client (Apple) and project: icon design for iTunes.
So cool to see the in-depth sketches of another designer, even if the project was a bust. There is also another valuable lesson: that many of us, as freelance graphic designers, are commissioned, yet sometimes our work is a bust, for whatever reason. 
This can obviously can be a hard pill to swallow, if not impossible, not to take personally, but Felix shows it can happen to anyone, regardless of your skill, expertise, history etc.
Read more http://drawger.com/felixsockwell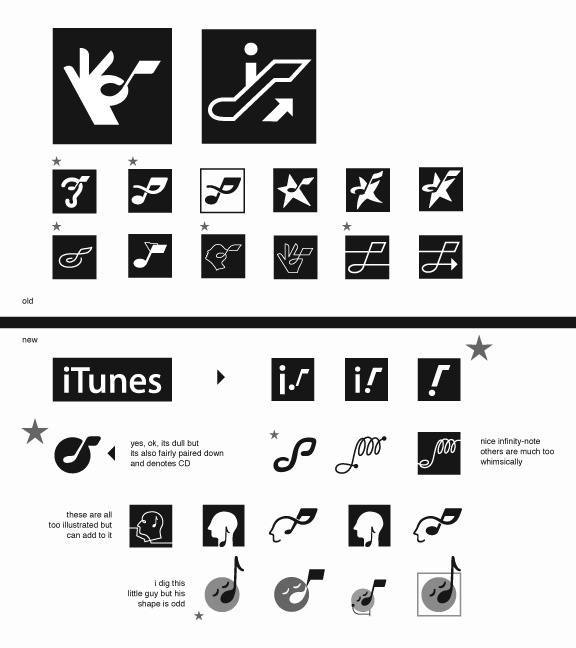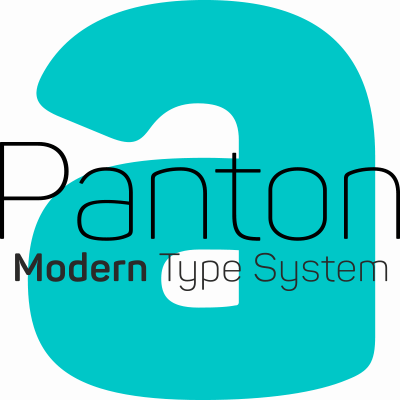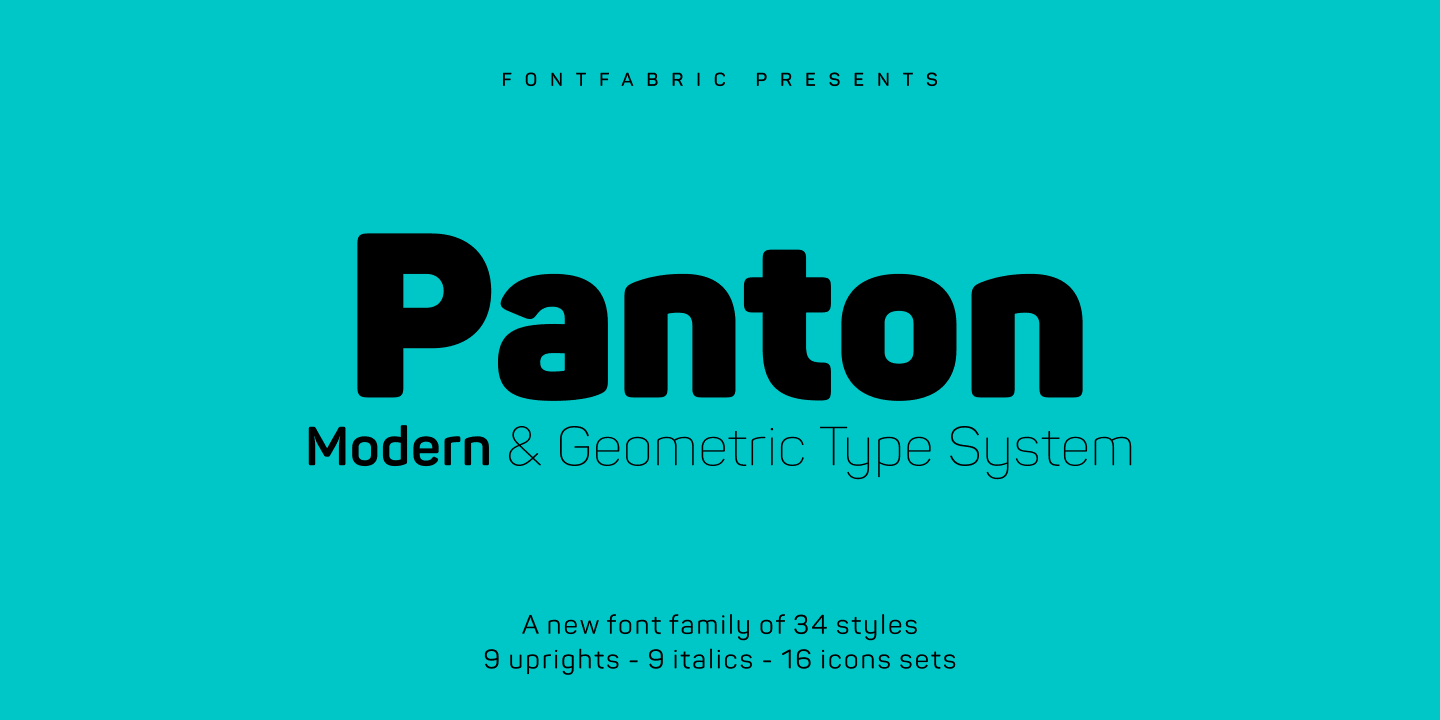 Type Hero #8: Panton Font & Icon Family by FontFabric
Panton 'Modern and Geometric Type System', by FontFabric, is another super font family that I have just purchased over on MyFonts. 
The best bit is that the current sale price of Panton is a measly £18,00, compared to it's usual price of £179.99.
FontFabric: "The Panton font family includes 34 weights - 9 uprights with 9 italics and 16 icon sets as a bonus. It is characterized by excellent legibility in both - web & print design areas, well-finished geometric designs, optimized kerning, excellent web-font performance and legibility etc.

Inspired by the classic grotesque typefaces - Panton has his own unique style in expressed perfect softened geometric forms.

The font family is most suitable for headlines of all sizes, as well as for text blocks that come in both maximum and minimum variations. Panton font styles are applicable for any type of graphic design in web, print, motion graphics etc and perfect for t-shirts and other items like posters, logos."
For just £18 you get: 34 styles, 9 uprights, 9 italics PLUS a whopping 16 icon sets!
Panton is clean, nicely shaped lovely styled font, and in the thicker weights has a nice softness to the edges and corners. It's slightly narrower than the typical san-serif fonts, so would be good for longer worded brand names in a logo design, for example.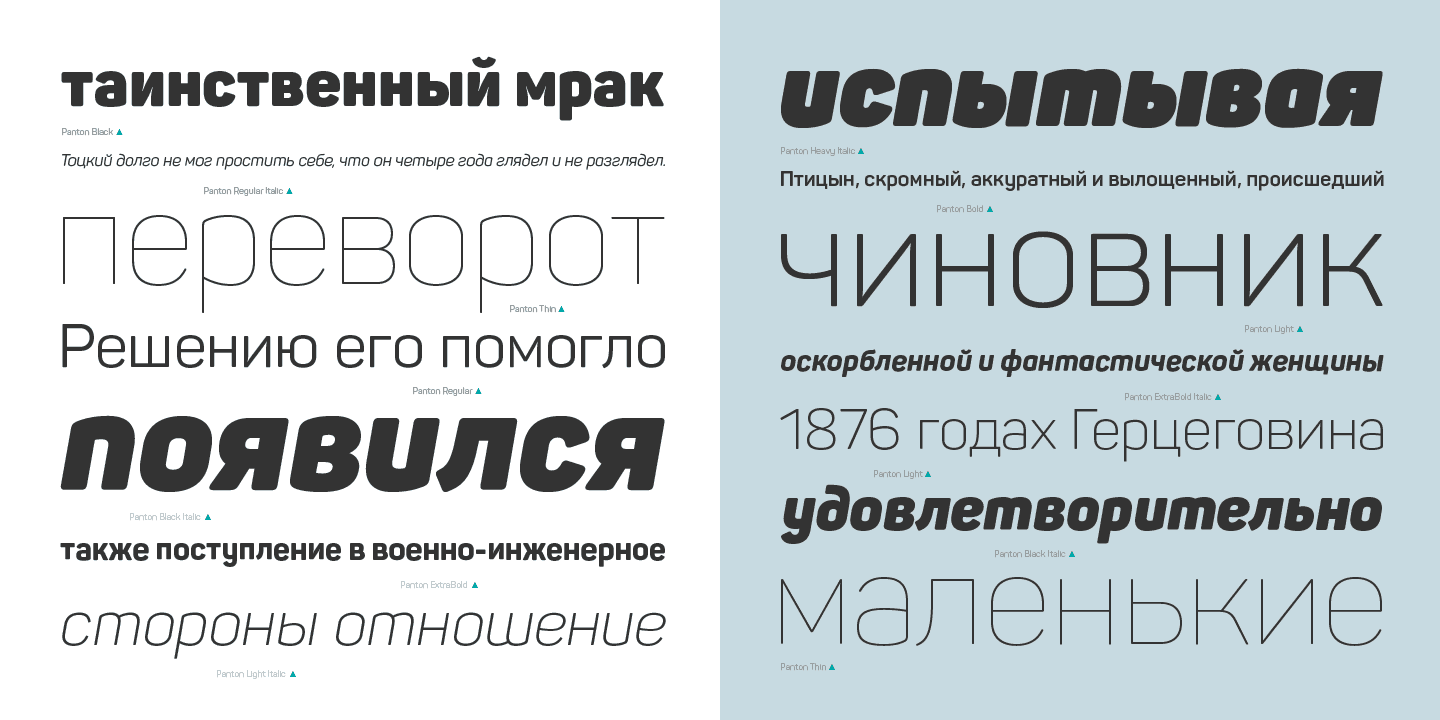 Panton Icons: 4 sets, 16 fonts, 816 icons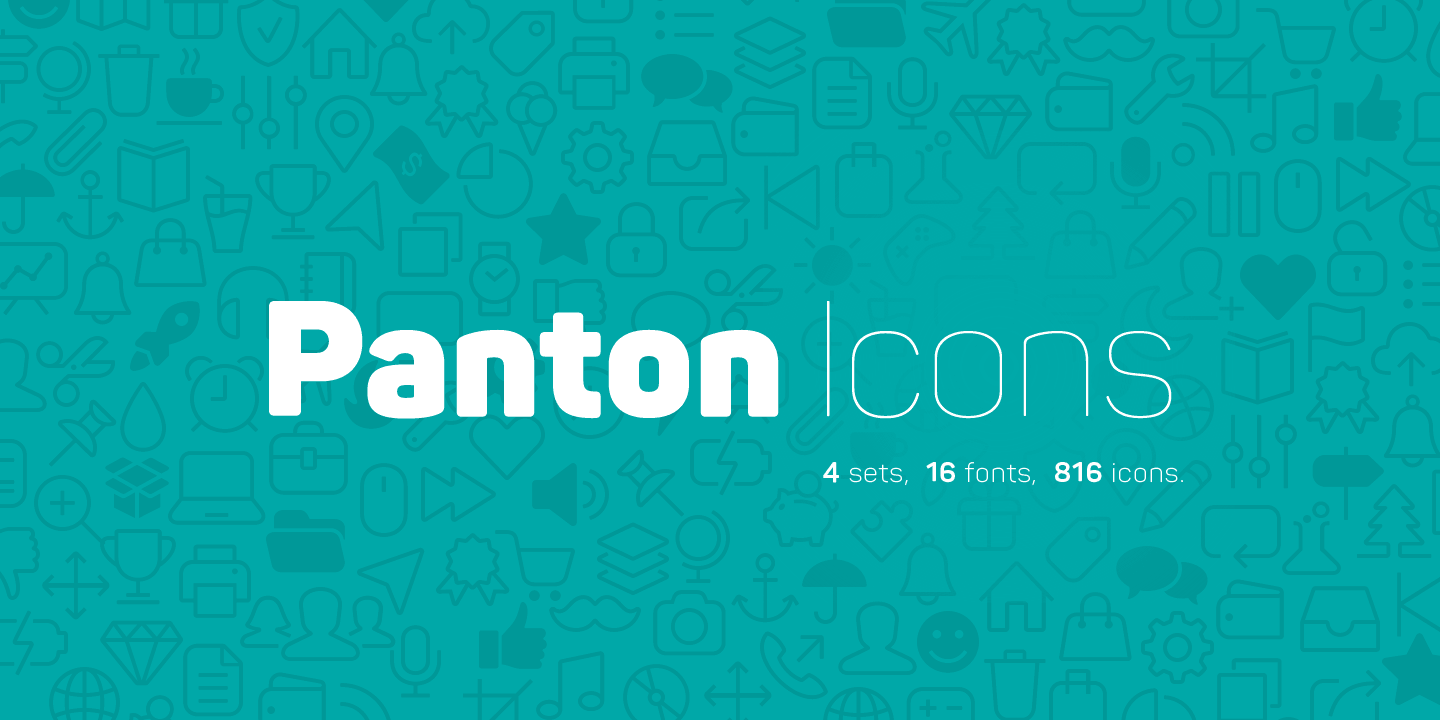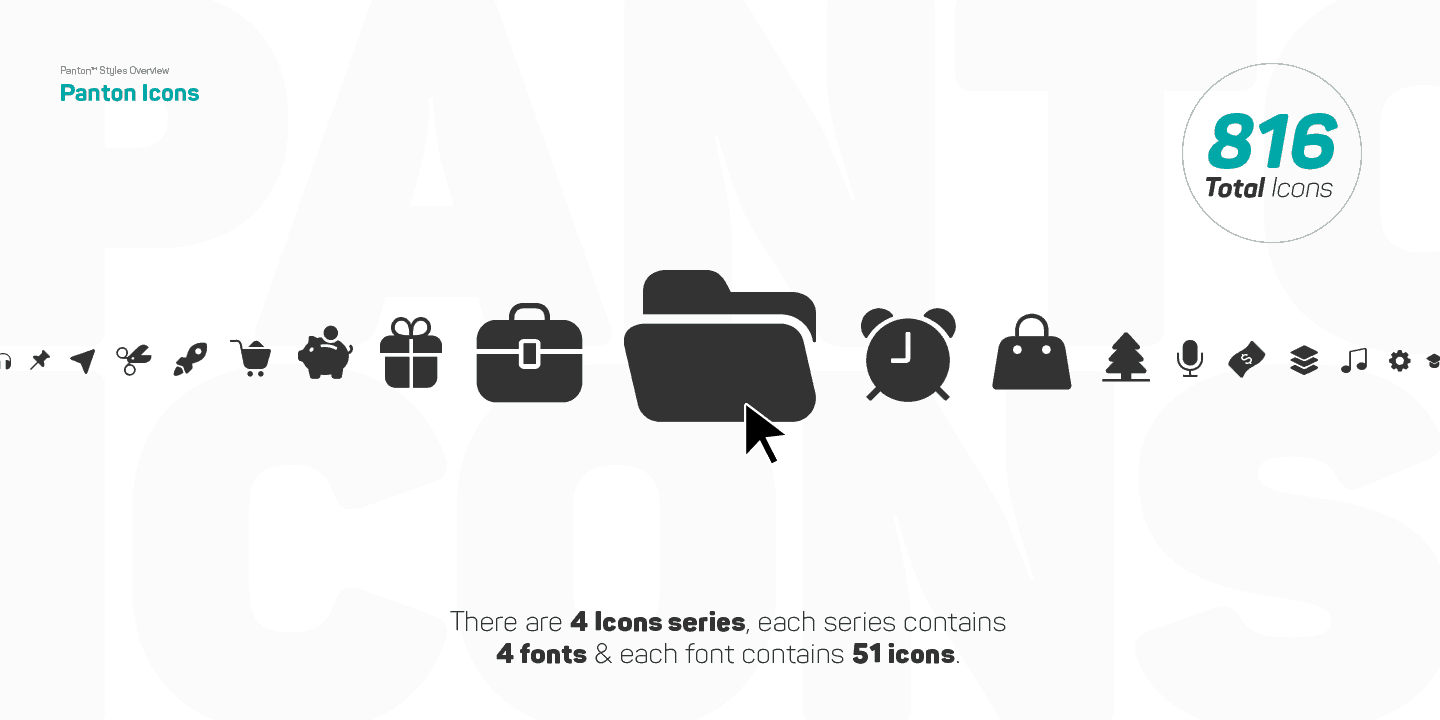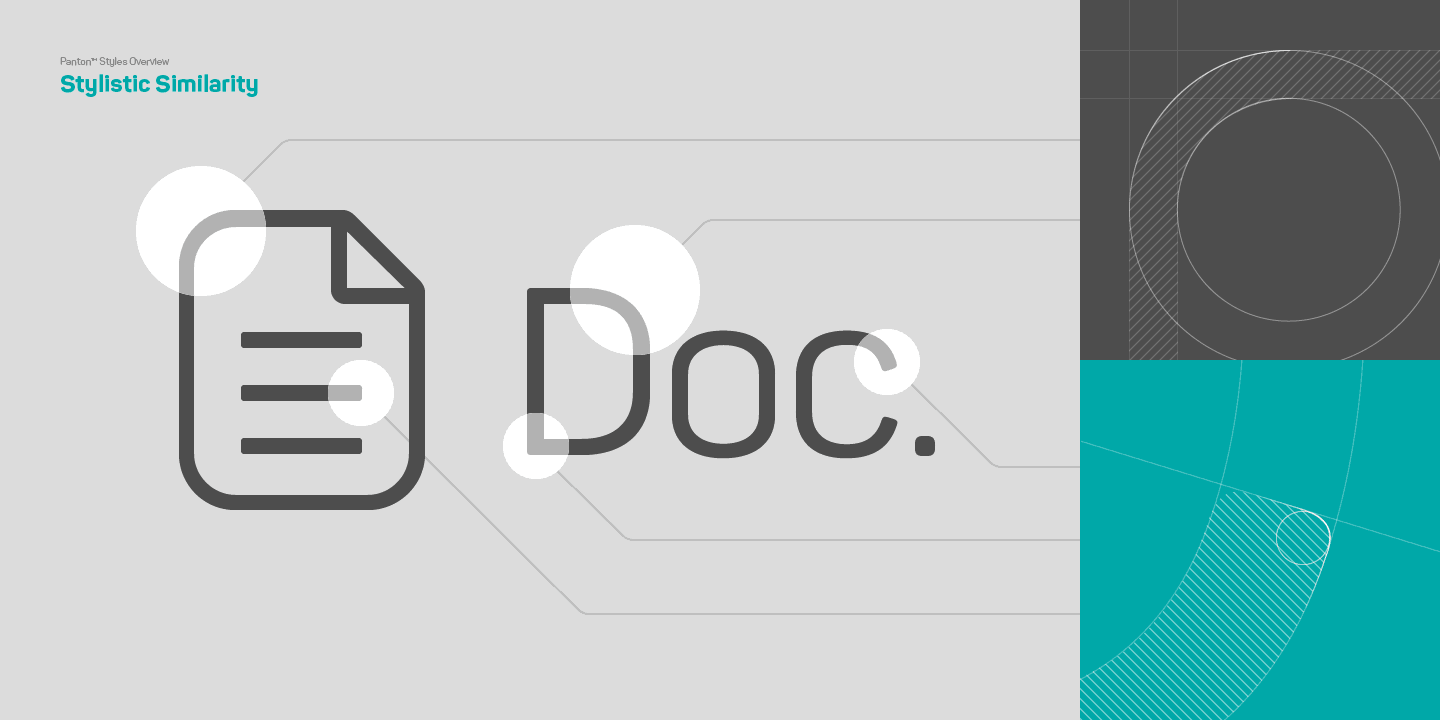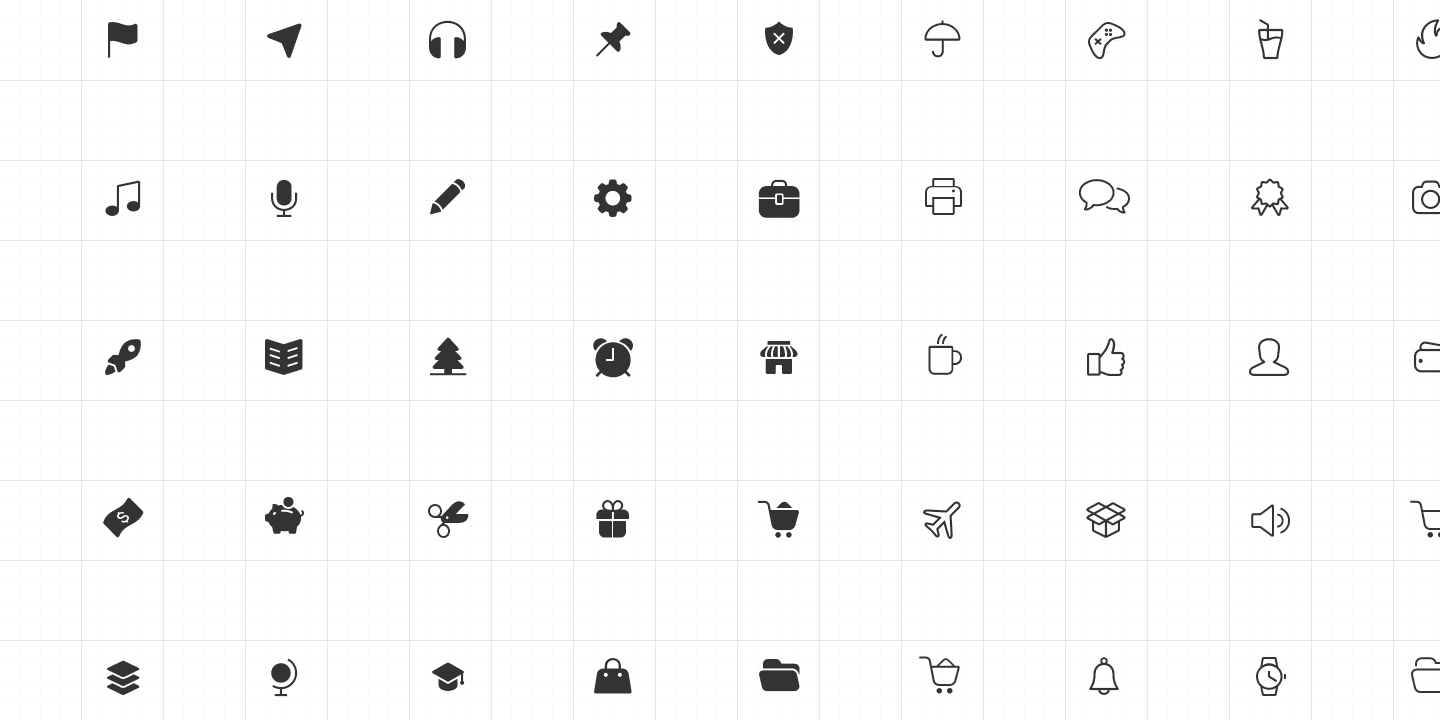 Type Hero for Logo Designers
Type Hero is where I pick out certain fonts and typefaces that I find particularly cool, useful, charming, endearing, value for money etc. For the most part the font choices will be geared towards styles that I feel would work well in a logo and brand identity design scenario.
MyFonts has become a steady source of font inspiration, so many will be sourced from there, but I will also highlight fonts direct from font foundries when possible.
Worth noting, I think, that all Type Hero suggestions are based on fonts I have myself purchased. I am indeed: talking the walk, and walking the talk.
These Star Wars icons were initially designed as part of an icon-a-day (year of icons) project, furiously designed by Jory Raphael (@sensibleworld), who incidentally, also masterminded the popular Symbolicons.
Jory has now combined all the individual Star Wars icons, and packaged them up as one complete Star Wars Icon Download.
Jory Raphael: "I thought it was time to update my free Star Wars icons. I posted a bunch last November, but have since added a few new icons. You can have them. For free.

The new set includes the following free Star Wars icons: a millennium falcon icon, a C-3PO icon, a Princess Leia icon, a Boba Fett icon, two lightsaber icons, a Death Star icon, a Darth Vader icon, an R2-D2 icon, a Storm Trooper icon, a Chewbacca icon, and the new additions for an AT-AT walker icon, an X-Wing icon, a Tie Fighter icon, an Admiral Ackbar icon, and a Yoda icon!"
Found via Macsparky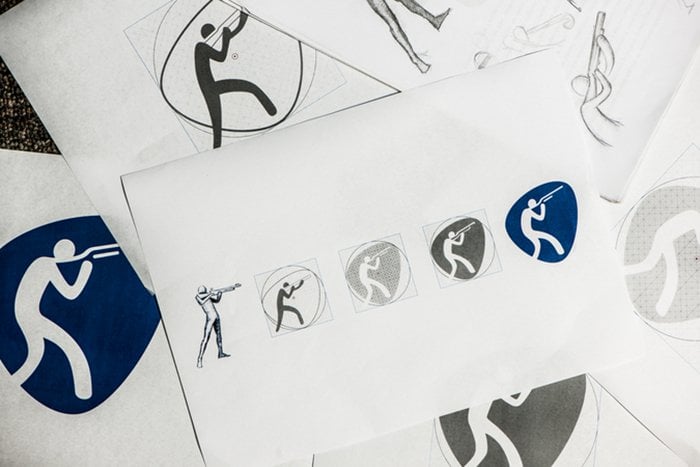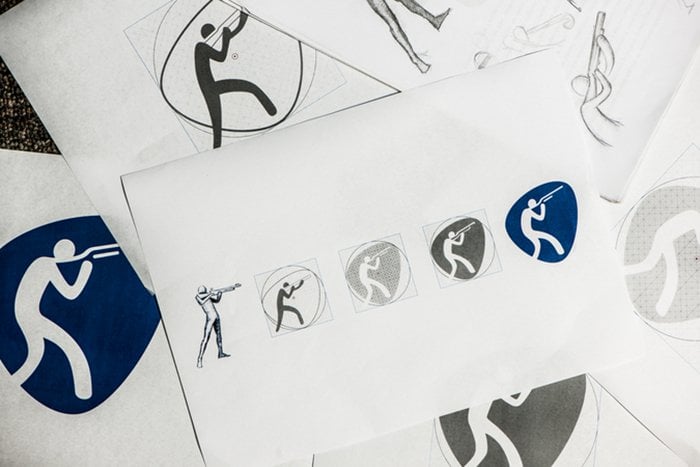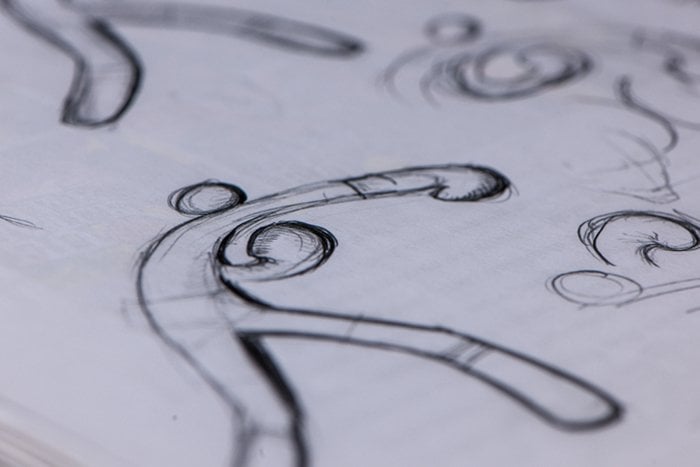 From the Rio 2016 website:" Sport pictograms are graphic icons facilitating the visual identification of each sport and are a Games tradition. In 2016, each Olympic and Paralympic sport will be represented by a unique pictogram for the first time. The Rio Games have 64 pictograms – 41 Olympic and 23 Paralympic – and you can check them out below. Also see our image gallery of the creative process for the pictograms, learn about the origin of this tradition and share your favourite 'picto'!"
These bouncy Olymoic pictograms for the upcoming Rio 2016 games were designed in-house, by the Rio 2016 design team. They were ultimately influenced from the custom made Olympic typeface which was designed by Dalton Maag, which was itself based on the original Rio Olympic logo.
Although not a style I'm particularly fond of, they do, however, work perfectly within the entire Rio brand identity. They look and feel perfectly at home, and each pictogram seems to clearly represent each sport etc.
Creative Review has a detailed walk-through on the Olympic pictograms: Rio 2016 Olympic pictograms unveiled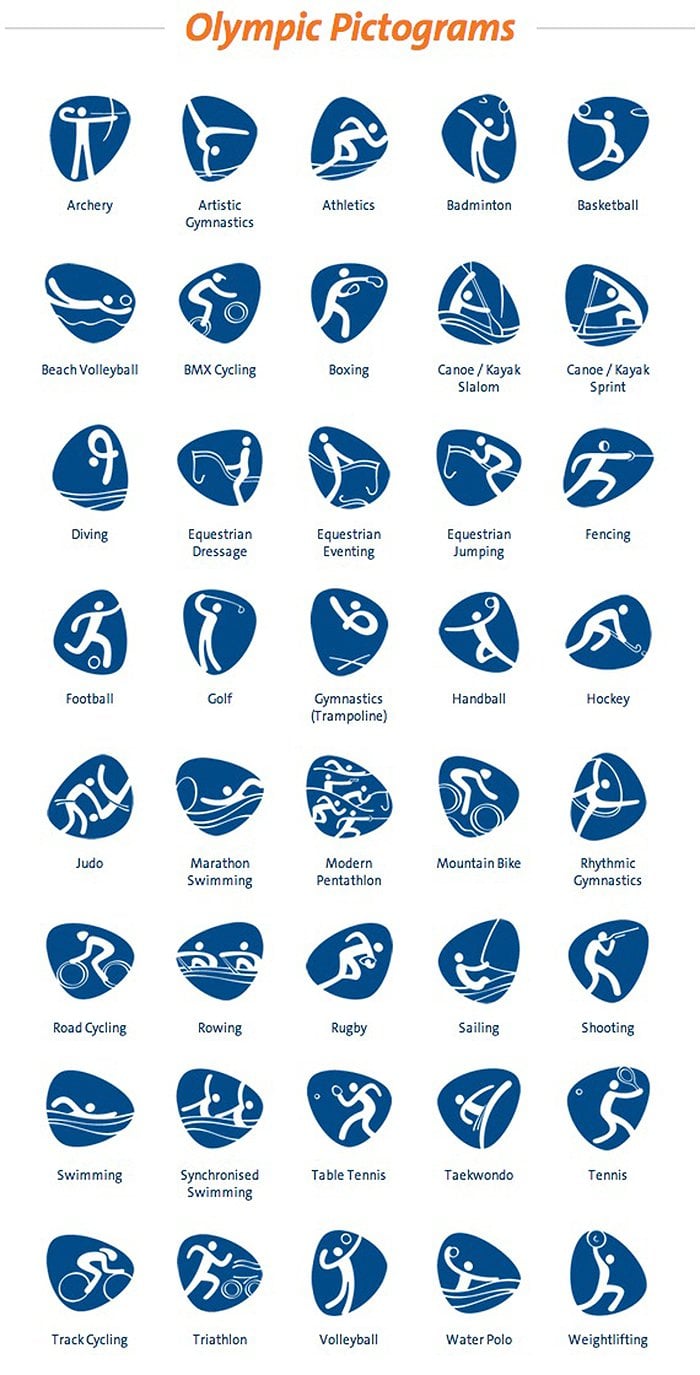 Interesting web based application in the form of makeappicon.com The simple idea is to slip in your 1024px icon master then makeappicon hurls out a number of popular app icon size for both iOS and Android.
I tried it 'oh so quickly with my simple grape iOS app icon and it gave me 10 new app icon sizes in about 3 seconds.
Please note that I have not opened up and checked these individual files for quality, signs of degradation or other 'too good to be true' unwanted pixel scenarious.
I always create each app icon size manually so as to be able to ensure the whole pixel-fitting is in order, and would hazard a guess that makeappicon.com wouldn't be able to automagically do this.
However, even if the individual icons are not 100%, the fact that you have a simple and quick means to knock out some provisional app icons for testing etc is a huge potential time saver for when you are at the early stages of the icon design and just want to get a quick feel for how the design will look in-situ and at smaller sizes. Plus, even if you don't want to rely on it for individual icon sizes you still get a quick way to get an iPhone phone mock-up with icon in place with text.
It's definitely worth a go especially as it's FREE!
» Via: http://makeappicon.com
I had this idea to do a constructive break-down of all the iOS productivity applications in the Apple App Store that used the checkmark/tick as the primary/secondary design focus.
I thought this would be a good opportunity to look at some of the many app icons that utilise the ever popular checkmark/tick.
This wasn't about criticising or highlighting badly or brilliantly designed icons—there are some wonderfully designed checkmark styled icons like Cheddar, Things, OmniFocus—it was simply going to be a sobering run down of how many apps use this overused visual image.
This wasn't even going to be about saying the checkmark is a bad idea, because it really isn't so bad. Sometimes it's hard to reinvent the wheel when a visual image, like the checkmark, has very real roots within the practical and physical (hands, pen and paper) world.
The checkmark has attained this, almost, symbiotic link with the productivity iOS app, and used as the defacto visual icon.
With so many competeting productivity applications using the same visual checkmark for the icon, and quite often the actual brand identity, I can't help but feel a little frustrated about it. If this shows just one thing: there are far far too many to-do-list applications that don't offer anything new/better that the other million apps don't offer.
The Post Prep
I started prepping the post by looking through the Tunes App Store Productivity category picking out each app icon that uses the checkmark.
The Reality
Worth noting that there are 7655 apps within the Productivity category, and that's just the iPhone Paid applications.
My heart sunk at such a large number of applications to go through, but I started in earnest. There were 180 results per page with 43 pages to wade through. Clearly a huge amount, but I figured I could just screengrab each one and fly through pretty quickly.
Ha. Ha bloody ha.
By page 8 my eyes were bleeding, by page 13 I had lost the battle to want to take any more air into my lungs.
I want to reiterate that the Hall of Shame has nothing to do with calling out badly designed icons—although some are just hideous—it is, however, about highlighting an apparent lack of creativity, and imagination, when faced with having to design an icon for a to-do-list app. The one exception is if your app is called Checkmark!
In Context
The image above contains just the app icons gathered from the first 13 of 43 pages from Productivity category in the Paid iPhone (not iPad) section.
With another 30 pages to go I simply gave up with the stupid crazy assed idea. I will assume that there are more checkmark/tick icons in the following 30 pages, the Free section, in other categories and iPad only applications etc etc.
Can we just PLEASE have a little more thought put into iOS productivity app naming (Remember The Milk) so that icons other than checkmarks might be used? Please?
Apple's Icon Ecosystem is an indispensable article, and/or resource by Chris Sauve (@pxldots) if you design Apple Macintosh iOS icons for a living, or are thinking about designing them at some point.
I have designed a few iOS icons myself: Feedly (being the first), Extensive Font Fuse, (unused), Happiest (recent) and Macintosh app icons for Sifter, and it's fair to say I would have found this superlative resource by Chris to have been invaluable during the research phase.
Designing the icon is just one small part of the process. If you want your iOS icon to stand out, for the right reasons of course, then it's paramount to do your app research before even thinking about starting the doodles, sketching and pixadoodling. The very least you need to look at are what app designs already exist so you can avoid ending up with similarly designed app icons. Studying app competitors so you can, hopefully, design something that pops a little more, or a lot more than those your app will be running against.
Chris has put together this stupendously detailed and thorough examination covering a variety of Macintosh iOS and OS X app icons. It should hopefully leave you with some useful data to work with, and thoughts to ponder over, prior to starting your next project.
I am currently working on two major iOS icon app projects, so thank you Chris Sauve for taking the time to put this together.
K Read more on: Apple's Icon Ecosystem or: Carrying the Quality All The Way Through

What a delightful visual treat this 100 Years of Paramount Pictures poster is: celebrating Paramount's 100th Anniversary in glorious technicoloured icons.
Designed by L.A.'s Gallery 1988.
The poster consists of sweet sweet icons that represent Paramount's biggest movie releases, so the challenge is to see how many films you can name from those delicious icons.
Would love to know more about the creative process behind this, and how long it took as well, as an idea on how many ideas for each movie icon were tossed around.
K Found via 100 Years of Paramount Pictures | Cartoon Brew.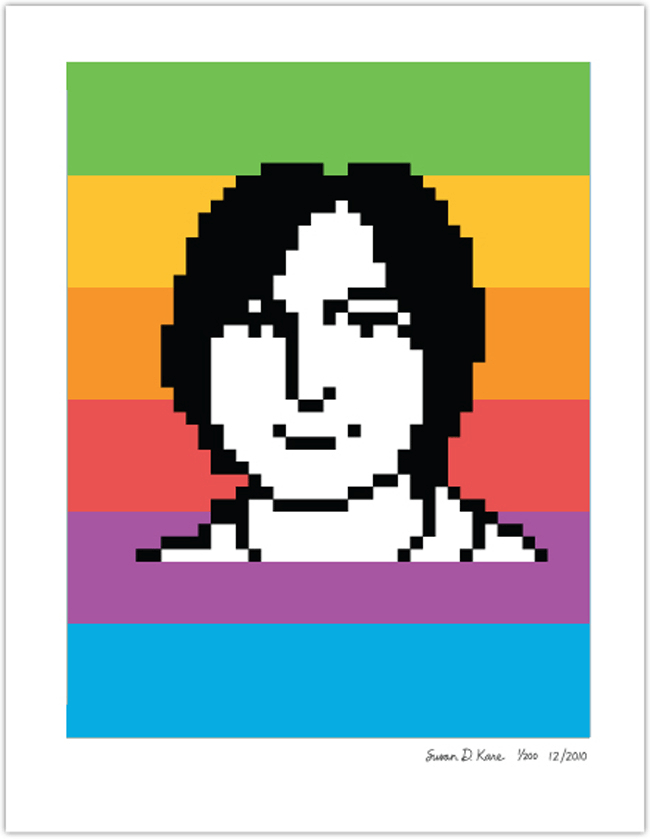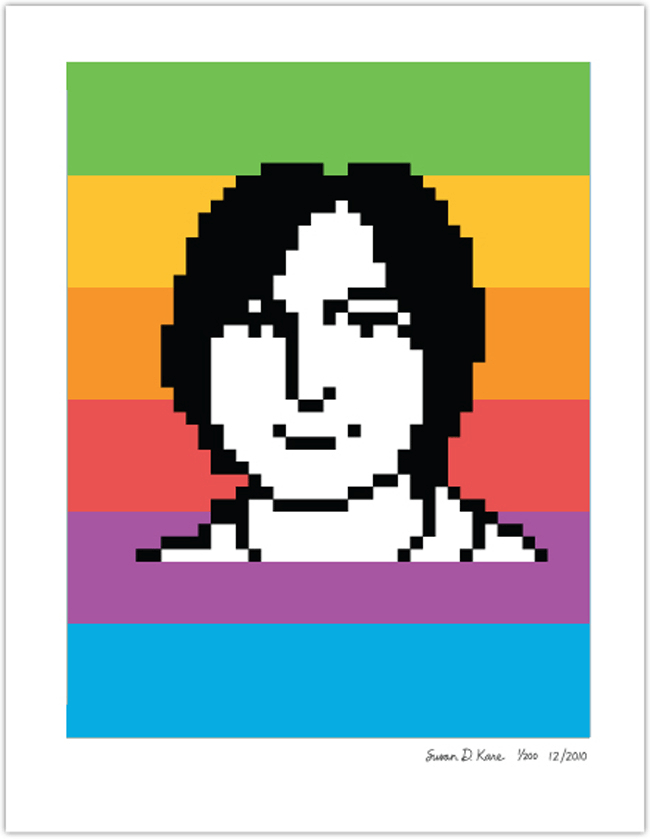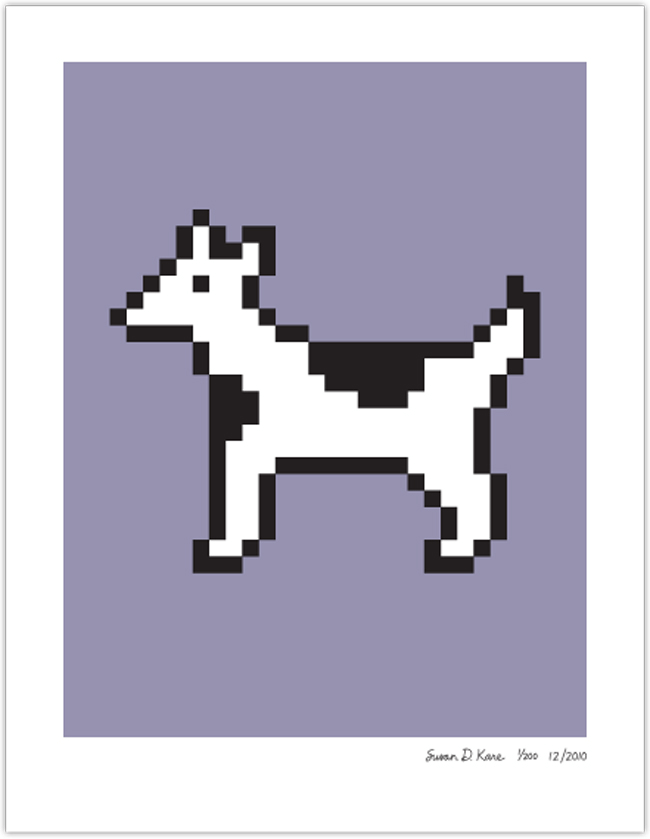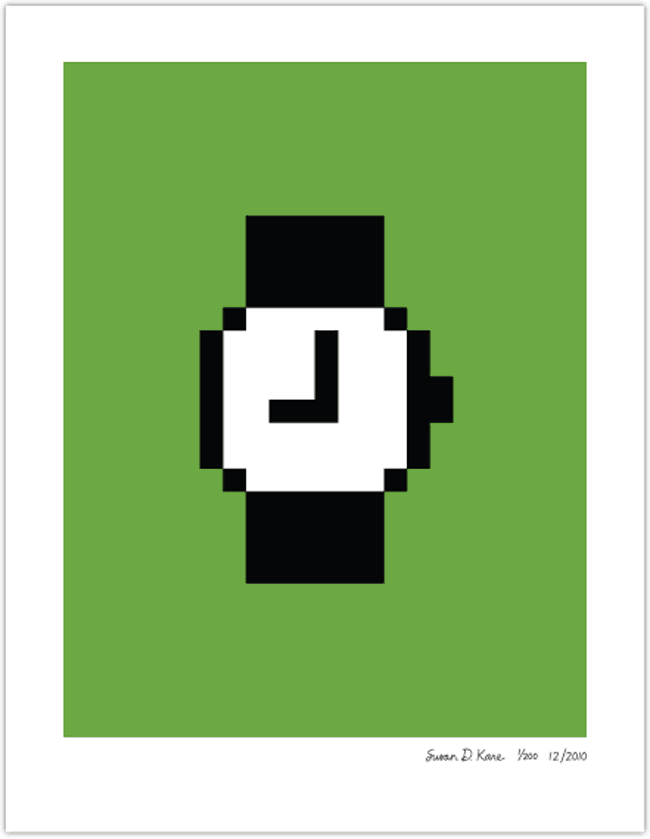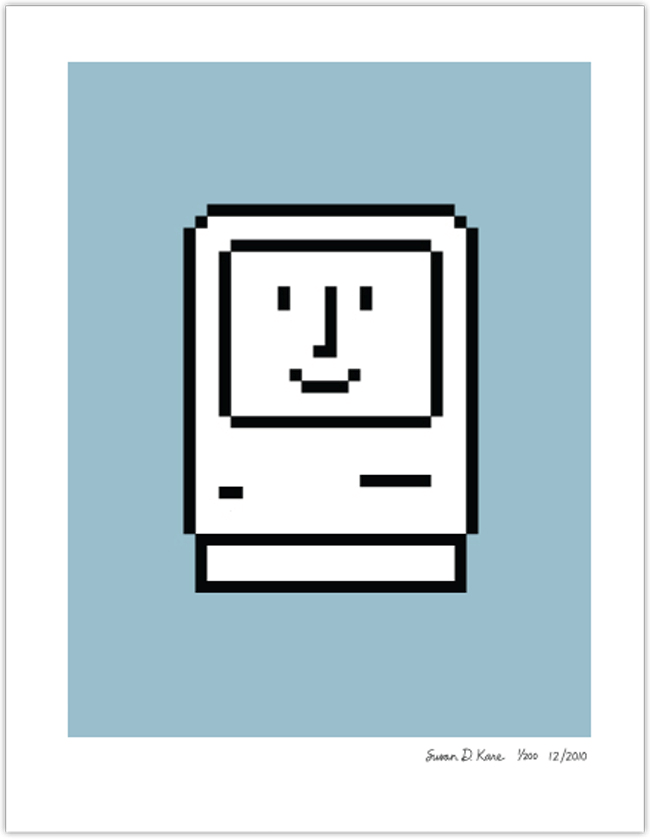 I have previously linked to these Apple Macintosh icon prints by Susan Kare (Kare Prints) on previous occasions blogs, but was reminded of them again as I came to find some prints for my studio. And well, these prints just sum up how I remembering spending my late teens playing with my friends Apple Macintosh Classic, and Commodore 64 of course, and they deserve a constant presence in the spot-light.
For those that didn't know: Susan Kare is a gifted designer, "a pioneering and influential computer icongrapher…", originally tasked with creating the first graphical icons for the Apple Macintosh as well as many other leading software companies.
There is a wonderful selection of these limited edition, and numbered, Apple Macintosh icon prints available for sale in four sizes. I have ordered several for my newly decorated studio and will have them hanging over my desk.
Here are some of the Macintosh icons Susan famously crafted for Apple, Inc.