Being a freelance logo designer I was obviously super hyped to see the redesign of the new Formula 1 logo redesign (below), and I was also really impressed by the three brand new F1 fonts that were created: F1 Reg, F1 Turbo & F1 Torque.
If, like me, you also like these new Formula 1 fonts, then you're in luck. Read on, and you'll be able to see how to download them.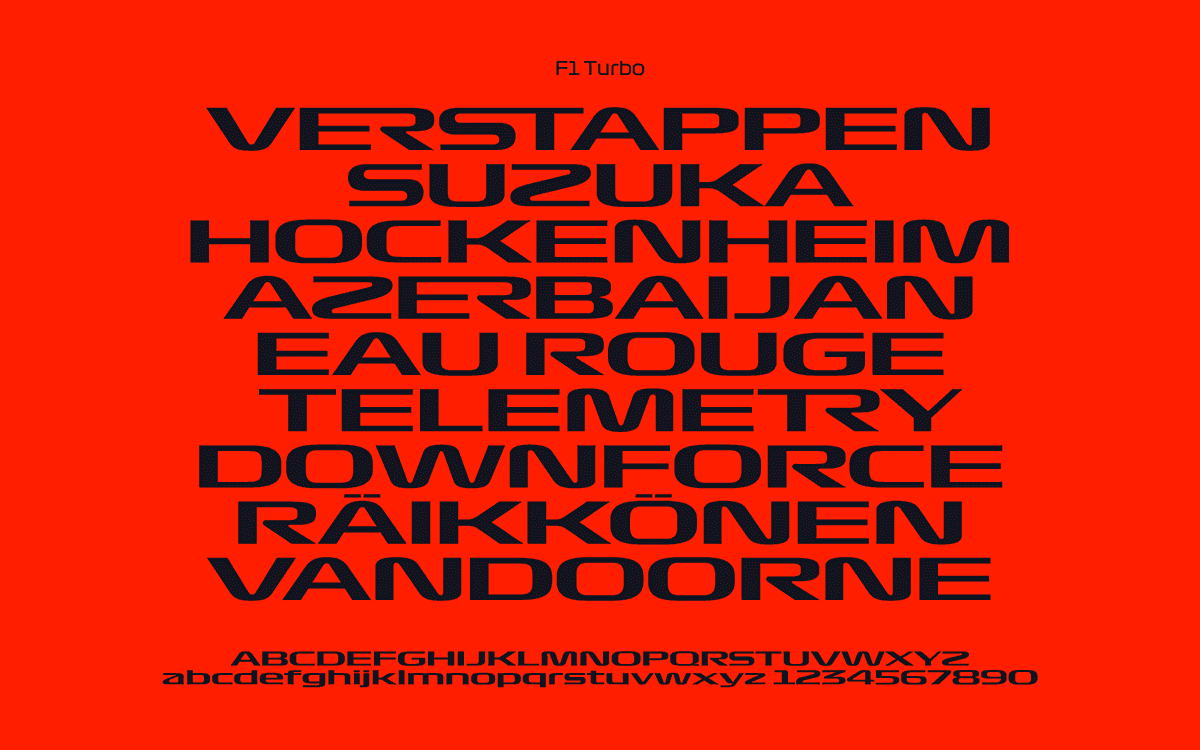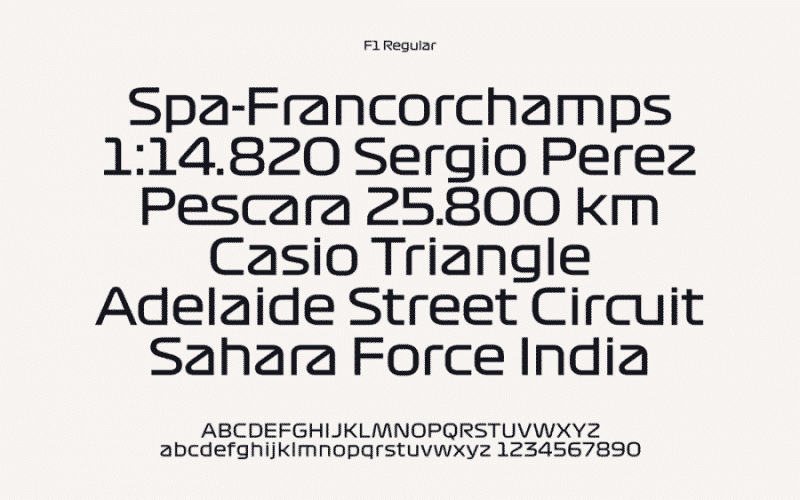 Richard Turley, executive creative director of content and design, led the project for W+K London. "Creatively, the challenge was to reposition Formula 1 as a forward-facing entertainment brand, which works across a multitude of channels," he said.

"The new mark aims to embody the core forces of Formula 1 racing: speed, attack, and control; while its sleek, sharp interlocking components celebrate the technical prowess of Formula 1 engineering teams.

"Its aesthetic is aspirational and leans into the future, but extends naturally from a rich heritage of motorsport graphics."
Finding these F1 Fonts
I only happened to came across these free F1 fonts, somewhat by accident, whilst creating the F1 and Nascar Brand Reversions, which you can see above.
I felt obligated to find the download links and share the goodness, as it wasn't immediately apparent where/how to download them from the YouTube page.
---
Download Fonts: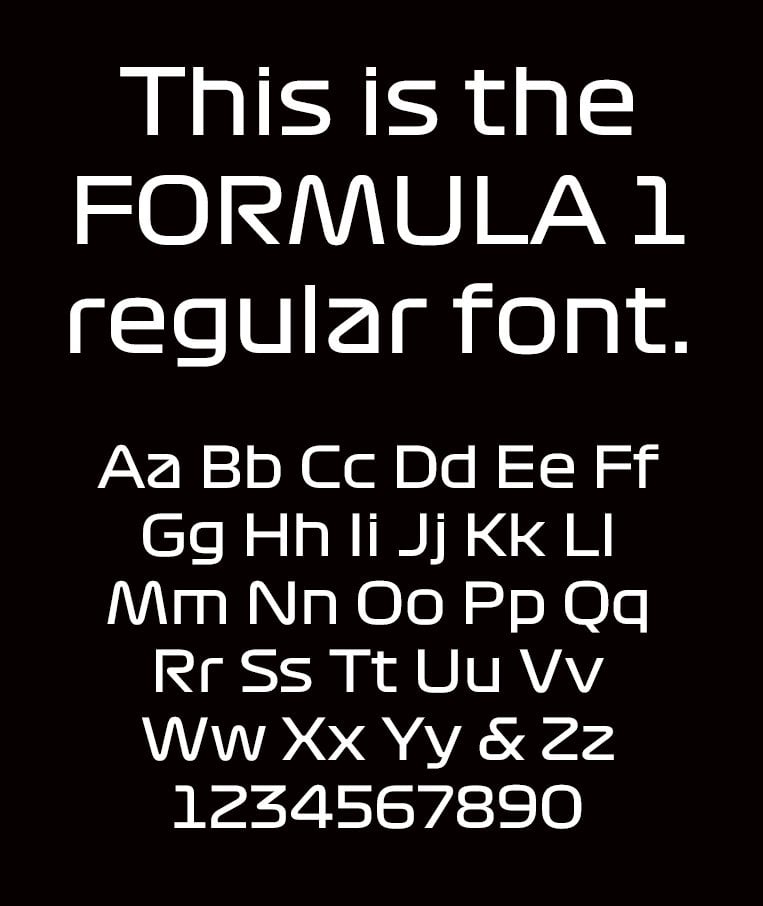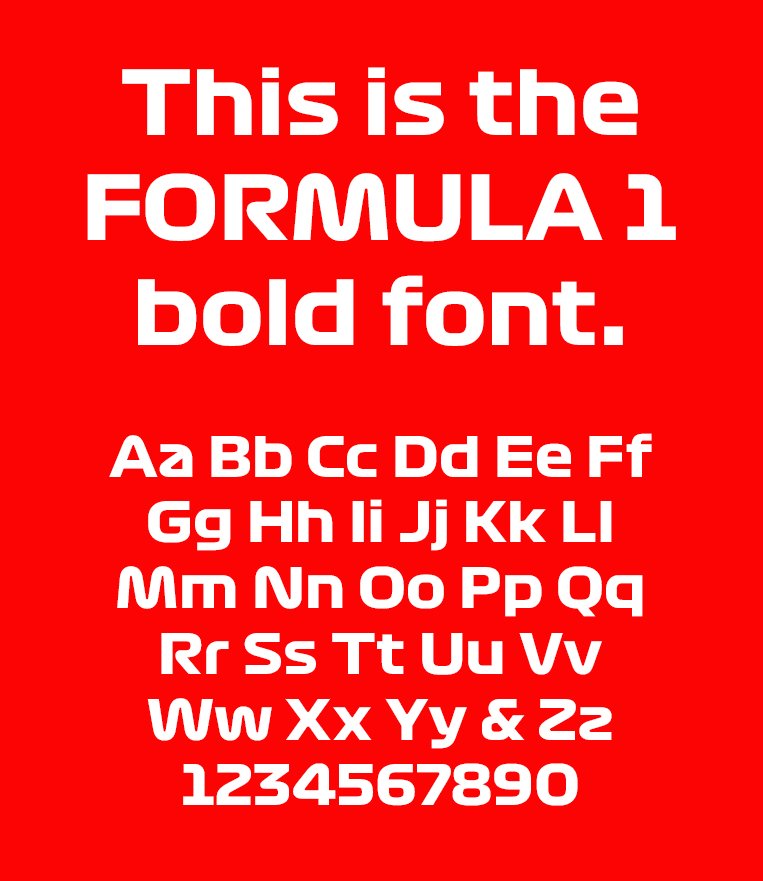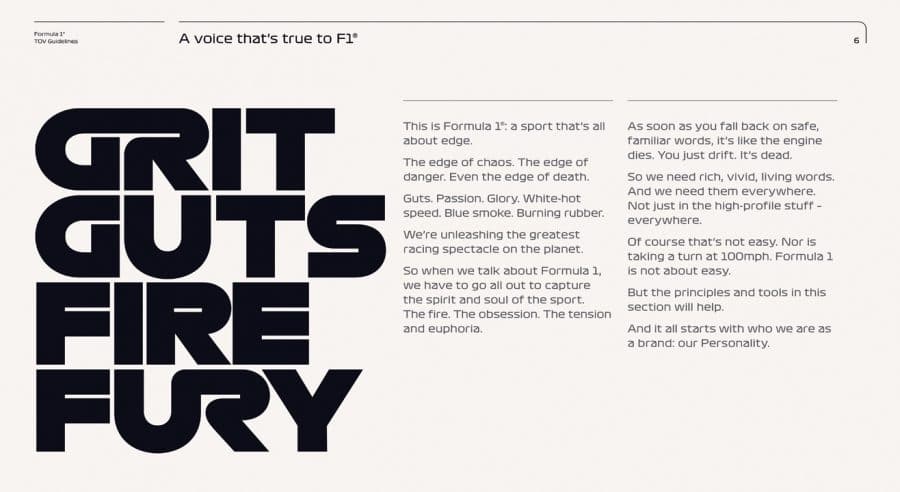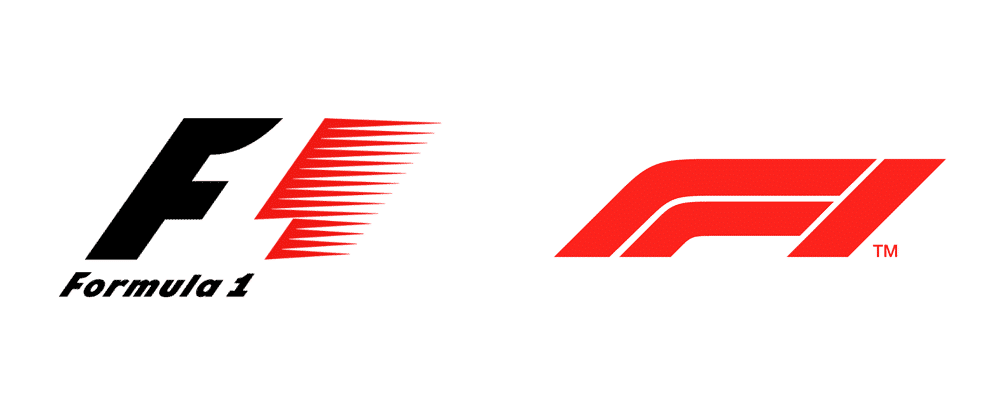 These are Not the Official F1 Fonts
It's important to note that these are not official F1 fonts, but have been created anew, and also named differently.
You can download each of these 3 Formula 1 fonts by visiting this YouTube Video page; read the Description, and follow the link:
Download Formula 1 Fonts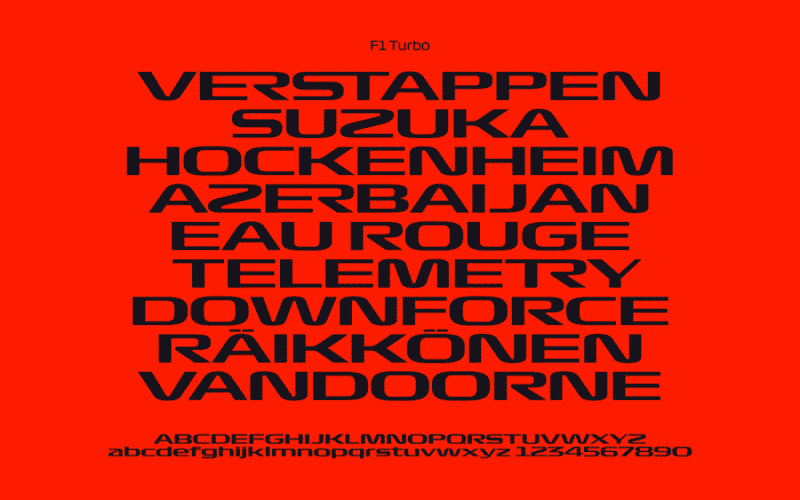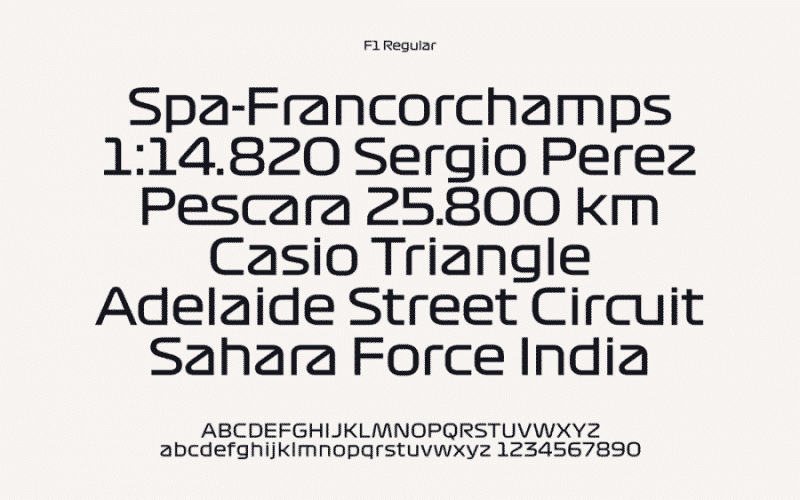 ---
Formula One (also known as Formula 1 or F1) is the highest class of single-seater auto racing sanctioned by the Fédération Internationale de l'Automobile (FIA) and owned by the Formula One Group. The FIA Formula One World Championship has been one of the premier forms of racing around the world since its inaugural season in 1950. The word "formula" in the name refers to the set of rules to which all participants' cars must conform.[1] A Formula One season consists of a series of races, known as Grands Prix (French for 'grand prizes' or 'great prizes'), which take place worldwide on purpose-built circuits and on public roads.
Formula One cars are the fastest regulated road-course racing cars in the world, owing to very high cornering speeds achieved through the generation of large amounts of aerodynamic downforce. The cars underwent major changes in 2017,[3] allowing wider front and rear wings, and wider tyres, resulting in peak cornering forces near 6.5 lateral g and top speeds of up to approximately 350 km/h (215 mph).[4][5] As of 2019 the hybrid engines are limited in performance to a maximum of 15,000 rpm, the cars are very dependent on electronics and aerodynamics, suspension and tyres. Traction control and other driving aids have been banned since 2008.

---
As a bonus, if you like F1 Race Posters, then check out this post:
→ Read: The Entire Collection of F1 Manor Racing Team 2016 Race Season Posters – Official Square Format – High Resolution Prints for Download