All Archived Posts in Portfolio

Here are some recently completed client logos, from my freelance Logo Design Portfolio. Some have been created for commissioned client projects: as part of my freelance logo and graphic design services, whilst some are conceptual: ongoing self tuition, exercising of the old grey matter, to help keep my mind sharp.
Recent Logo Designs from my Logo Design Portfolio
Hire me as your Freelance Logo Designer
If you're looking to hire a freelance logo designer or are looking for a more comprehensive logo & brand identity, then I'd certainly love to hear from you.
Feel free to visit my Contact page, take a look at my FAQ page or dive straight in by filling in my brief.
Logo Designs for Sale
I also have  selection of Logo Designs for Sale, which are based from a massive collection of: unused client logo ideas, conceptual designs, icons and marks.
All Logo Designs for Sale, cost only £195, and are only ever sold the once.
Work-in-Process: WordPress Theme Developer Logo Design
'codetipi' is a logo design project currently in progress for a popular WordPress Theme and Website Developer.
In this post are just a few snapshots of the later stages of the project, showing the most recent logo design concept (above), and a few of the ones that didn't quite turn out as expected.
As a freelance logo designer, the number of logo ideas and concepts that end up either off-the-mark, or simply no-good, can vary from project-to-project.
However, I like to feel there is rarely a wasted moment on a project as some of the unused logo ideas can either be repurposed for another client, or in my case, sold as mentioned in this post: Custom Logo Designs for Sale, and currently shown on the Logo Designs for Sale page.
This logo design can also be viewed on Dribble: https://dribbble.com/shots/2897615-Codetipi-Logo-Design
Some of the not-so-on-the-mark logo design concepts and ideas: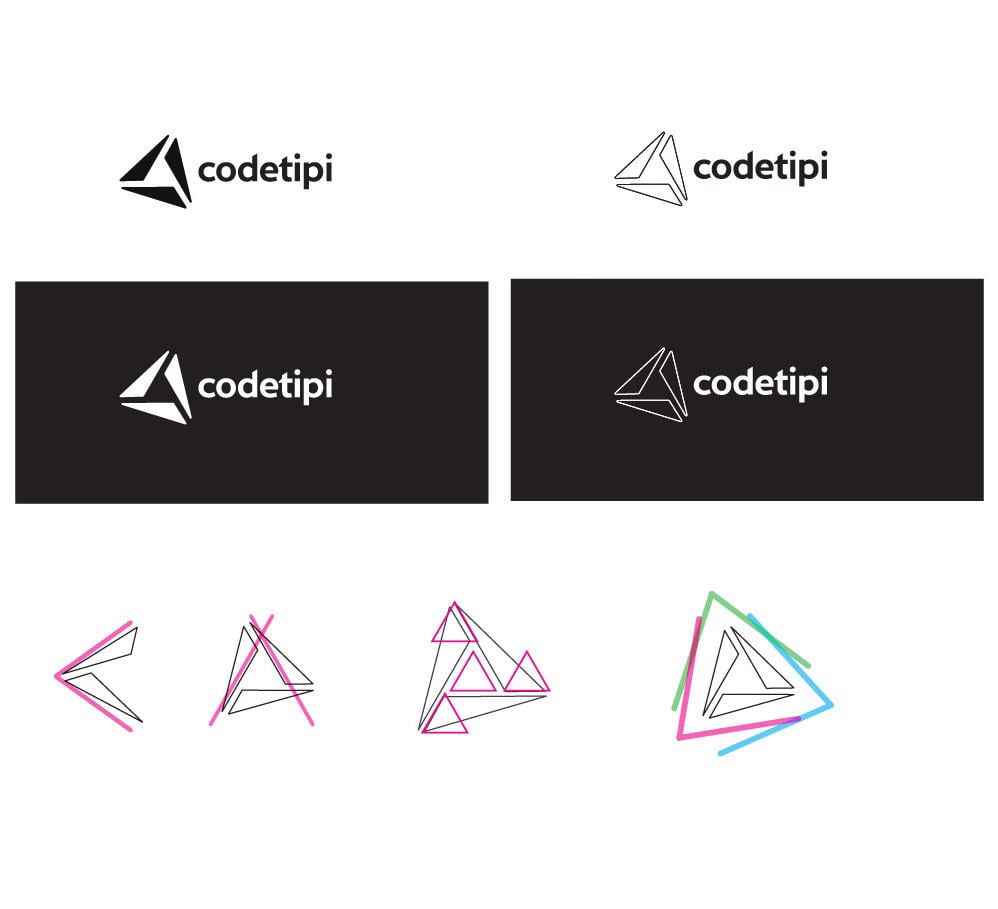 Codetipi creates unique WordPress themes and plugins (and possibly more code-related products in the future) that push the standards and strive to not only feel/look nice, but work just as well.

The products are clean, modern, extremely user-friendly and users genuinely love them. No bloat and no fluff, my products just work.
Custom Logo Designs For Sale
This page shows some of the custom logo designs that I have available, for sale, on here on this page: Custom Logos, Symbols & Icon Designs For Sale.
I have thought long and hard about having logos for sale on my website, as I don't want to have my website mistakingly associated with Stock Imagery.
The simple fact is that I have accumulate 100's of unused logo designs, ideas, concepts over the many years of being a graphic designer, and it's frankly just a waste to have them all hidden away, and never used.
Previously Commissioned Logo & Brand Identity Projects
These unused logo design ideas are often the result of previously commissioned logo and brand identity projects.
Bear in mind that for each client, I might: develop, doodle, sketch and conceptualize dozens of logo ideas, not all of them the client will see.
The logo ideas that the client will see will be a small fraction of those that I have developed, and from that selection only one idea will be chosen.
The 'leftovers' are sometimes repurposed for new projects, or left in the shadows.
It really seems silly, and a waste, to not do anything productive with the 'unseen', so hence I decided to tidy up these 'forgotten' logo sketches and ideas, and sell them as 'ready-made' logo designs.
I don't like the sound of 'ready-made', as in reality, any logo design sold will probably have some changes made to suit the clients' specific needs, but for the most part they are left as is. Small changes like: colours, layout, type swaps are the usual changes made.
As you can see some of the logo designs have brand names associated with them, but for the most part these are just 'placeholders', and are not supplied with the logo.
The client will no doubt have their own brand name to insert with the logo they have chosen to purchase.
Exclusivity
Importantly for any potential buyer looking to buy one of my custom logo designs, is that they are all completely exclusive, and will only be sold the once.
For each logo design purchased, the client will receive all copyright and artwork, Transfer of Copyright (me passing over my intellectual design ownership), and then the client is free to do with this logo as they see fit.
All custom logo designs come with: Transfer of Copyright, Master Logo Sheet, Basic Letterhead & Business Card Design, Change/Adding of Company Name (where appropriate), Colour Options (where appropriate), Digital Files (.eps, .ai, .PDF). Other changes to the actual logo design will incur additional costs.
Logo Design Pricing
The pricing various per logo, and will reflect the overall development time of that particular logo design idea, as well as other less 'tangible' factors, such as: practicality, flexibility, abstract or specifically tailored to a theme, etc.
Typically they are excellent value for money, compared to hiring me for a custom logo design from scratch.
If you are interested in buying any of these logo designs, then please visit: Custom Logos, Symbols & Icon Designs For Sale.
All custom logo designs shown below are the sole Copyright © 2016 of Graham 'Logo' Smith until purchased, and Transfer of Copyright has been exchanged.
My AC Academy Choir Logo Design Seen at the Royal Albert Hall
A short while back I took on pro bono logo design project for AC Academy, which is a London academy for children to take part in choir singing.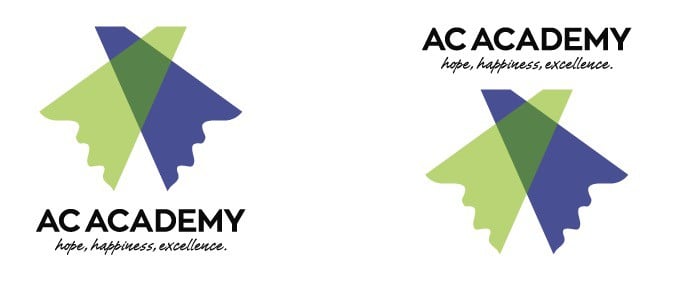 The logo was primarily to be used on the front of the 100's of white t-shirts that the children wear, when singing and performing at the Royal Albert Hall, most notably with Russell Watson.
The general idea of the logo design is that there are two spotlights crossing each other and illuminating side profile of a child singing, which is cut out of the lights beam.
I can't say enough what a thrill it is to see the logo design on such a huge and epic scale, and at such a prestigious event and venue. Very proud.
Here are some photographs taken from the most recent choral performance, from the children of AC Academy, along with Russell Watson.
Royal Albert Hall: "Over 2000 children from over 100 AC Academies will come together at the Royal Albert Hall to perform a mix of songs, from The Drunken Sailor, to a Les Misérables medley and Carmina Burana, alongside a West End band.

The concert will include a performance by children from Uniquely, the AC Academy's dedicated SEN programme for children with special educational needs, who will sing a song they have composed themselves. Finally BBC Strictly's Kevin and Karen Hauer will take to the stage to celebrate the launch of a new pilot project created in partnership with the AC Academy, dedicated to creating dance schools and dance school leaders (following a similar process to AC Academy's renowned Choir Creation scheme).

AC Academy is Armonico Consort's music education programme which reaches 15,000 children every year, offering life-changing experiences through participatory music projects. By 2020, Armonico Consort aims to create 300 children's choirs and 300 new choir leaders through its in-school Choir Creation scheme and out-of-school AC Academy Choirs, creating a singing legacy across the UK."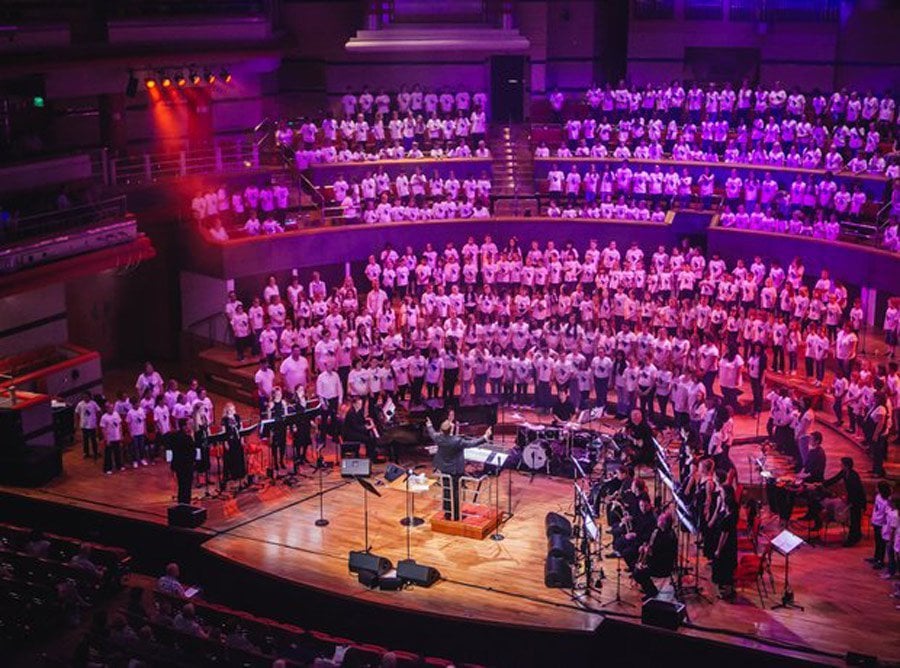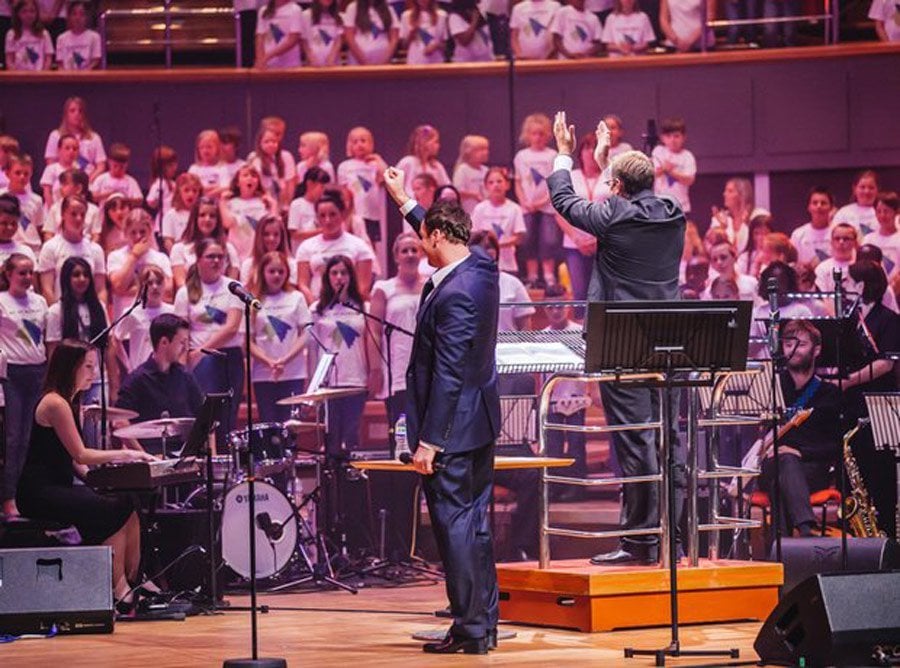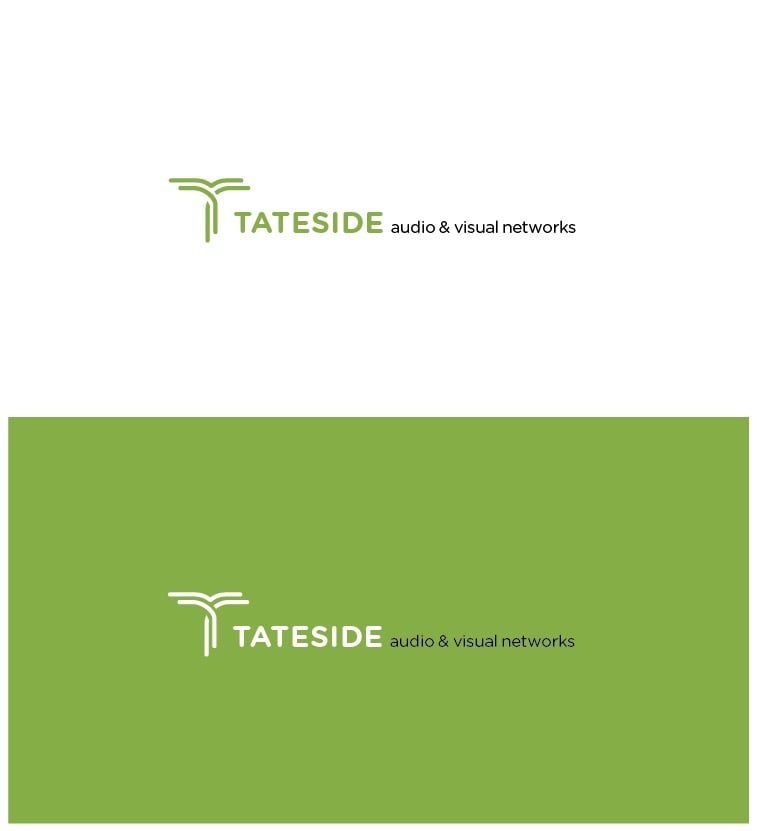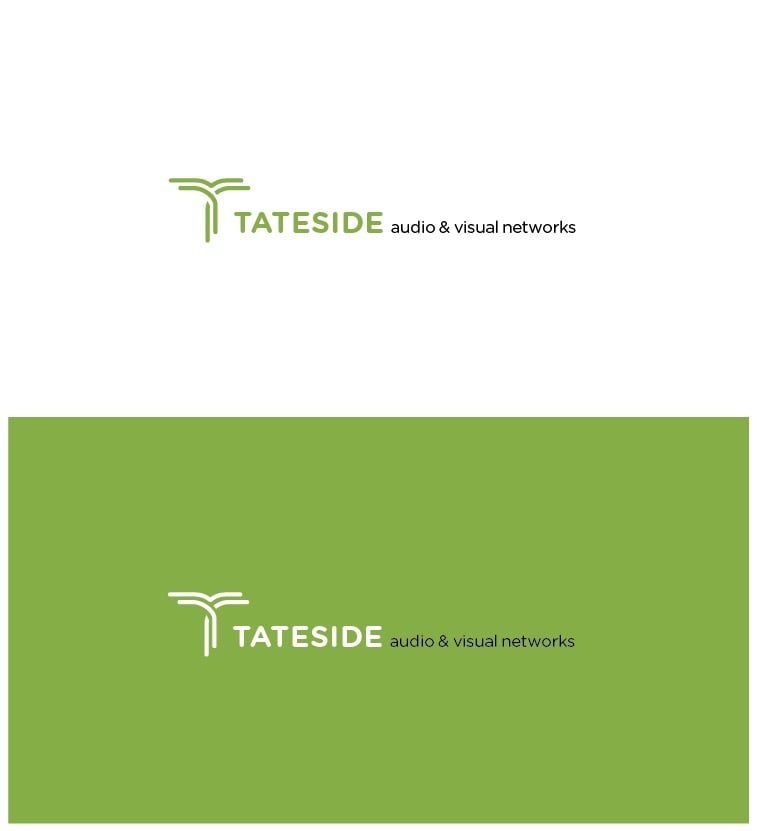 WiP (Work in Process): Logo Design Exploration for Tateside
Here's an initial logo design exploration that I've been tinkering with for Tateside, a London based audio and visual company. The general idea for the logo mark came about whilst looking more at the overall geography of where Tateside is based.
What do you get when you put a network engineer, electronics technician and audio-visual geek together? Apart from the most boring dinner party guest list ever, you get a company that are knowledgeable and enthusiastic, providing bespoke solutions utilizing the most up to date technologies available on today's market.

Based in the center of London, Tateside is a technology company that offers a diverse range of audio-visual services.
This logo project is more of a logo update, than a rebrand, even though everything about design is different to what they are currently using.
The logo mark takes in a few subtle links to the travel system: roads, subways etc, as well as little nod to the Thames (wavy lines). 
Also, and more importantly, the standalone initial T created with lines that can also be associated with cable routing, and such like for the audio and visual networks that they install.
These associations are really pretty subtle, and a little tenuous. First and foremost the logo mark is a stylised linear initial T, but these 'associations' are there as optional extras to the client.
Not really thought too hard yet about colouring, so have utilized the lime green currently used by Tateside.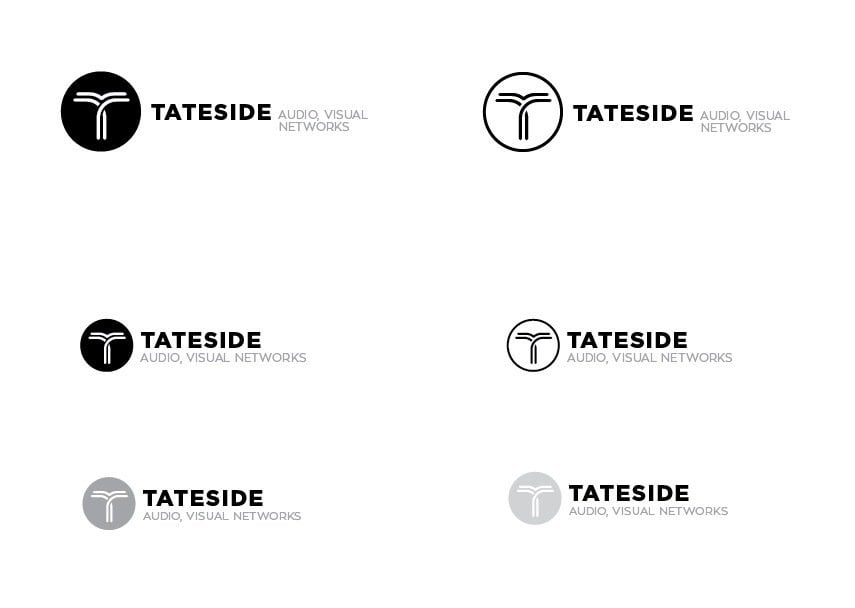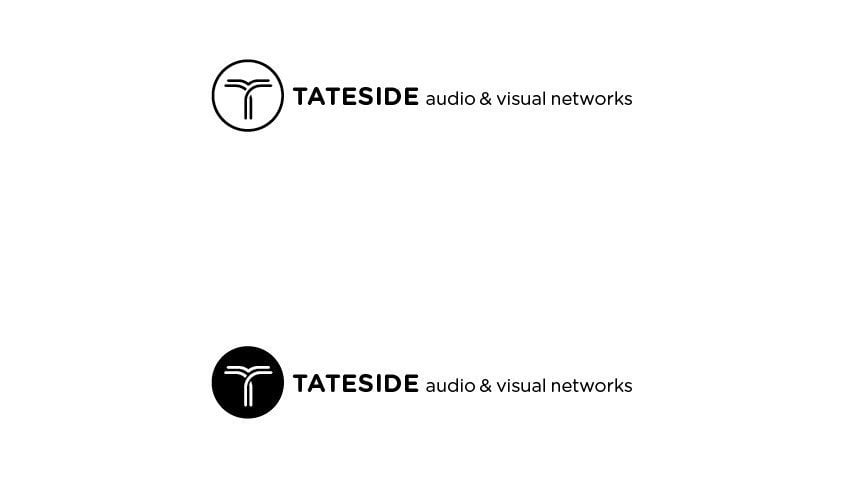 Semplice for WordPress - Designers Best Kept Secret - Black Friday 30% Off
Been eyeing up Semplice for WordPress, from Semplice Labs, for some time now, as in many many months. Been keen to overhaul my own website and logo design portfolio, and been looking for ways in which to achieve that goal for about the last year.
"Semplice for WordPress is the first fully responsive case study portfolio system. Built by designers, for designers."
There are many many WordPress orientated portfolio and blog based themes available to us graphic designers, a number of which I have purchased, downloaded and started to use, but only to be derailed with one thing or another.
I know there are many people who would just say, "design and code your own website", or "Why not pay someone to to it for you".
Both valid suggestions, but I'm no expert in PHP, CSS and HTML, no where near enough to develop a blog portfolio with the functionality that I require, neither do I have ££'s to pay a web developer and designer to do the job for me. If I had the money to hand, I'd pay someone in a heart beat. 
So back to Semplice. I've looked at the many live examples of websites and portfolios built with Semplice on their Showcase, and feel it's a good fit for what I need. There is definitely a Semplice 'style' that is inherent within a lof of the showcased websites, and it's a style I really like.
The Black Friday deal offered by Semplice, a lovely 30% off, gave me that final push to purchase it. I was going to buy the basic Single version, but the 30% enticed me enough to purchase the Studio Edition.
So with the 30% discount in hand, I ended up paying a very reasonable £61.30. Here's hoping I can design something with Semplice that is a little less like the other examples, but still part of the Semplice family.
Going to give myself a few months to get this in hand, then boom! Hopefully a lovely new visual styled for The Logo Smith Freelance Graphic and Logo Designer.
Feed Your Mind On The Go from Feedly on Vimeo.
Feel particularly chuffed this evening after seeing the above Feedly logo animation, and video.
At the time of designing the Feedly logo and app icon I had no idea that it may eventually be animated. So to see it unfold at the beginning of this video has left me with quite a smile on my face.
If someone had asked me how I would have liked to have seen the Feedly logo animated, and if I was able to imagine it being animated, then this exact video sequence would have been how I would have liked it to have panned out.
The logo animation is brief, but the smooth laying down of the white strips on the green is just perfect in my mind, and really fits in with the initial concept and design process of this part of the logo.
I am so proud to be part of the whole Feedly experience and seeing my first ever logo animated in this way has really been a wonderful experience.
View original full-size HD Feedly Video
Feedly Video Credits
Motion Designer Mattias Peresini – Music OBNY Music & Sound Design
Work in Process: TalkLab Logo & Graphic Design Project
One of a few initial thoughts for a new logo and graphic design project, called 'TalkLab.' I realise the visual cliche of a speech bubble is one of the most overused ever, but I'm hoping this particular implementation is a little more refined, and integral.
Forming the 'talk box' as a the horizontal bar of the T hopefully gets me a little slack, or not. Maybe I'm wrong, but I don't get a bad vibe when looking at it, and usually I would do as I'm so aware of visual clichés in logo design.
It could be that I don't need the separate circular logo mark at all when the wording is used, but just fall back on the circular version for social media and favicon etc. Thus this makes the stylised T a lot less focused on.
Or I'm just away with the fairies on this one…

This Logo Has Now Been Sold
This PT TP logo for sale is based on the initials P and T, but given the relative positions of the letters, both versions are equally viable, so you could have the initials in either of these two combinations.
This would make a great personal logo mark, monogram of sorts, for example if your christian and surname start with PT TP etc. This logo mark would also work very well as a strong, bold and very clean company logo.
There are a number of style options available according to your requirements: colours, and any custom wording you may need.
Logo Design Details
This overall size was designed with an iOS application icon also in mind, so it will work across all smartphone platforms, as well as social media profile image use etc
The cost for this logo and icon design, is £750, and includes: alternative colour options (the colours shown are just possible options), new wording, Logo Master Sheet, Letterhead Design and full Transfer of Ownership (copyright) from me to you.
Exclusivity
This is an exclusive logo design, and will only be sold the once. If you buy this logo design, then you'll receive all copyright and artwork, and you'll be free to do with this logo as you see fit. I will not sell this logo design again, once it has been sold.
Interested in Buying This Logo Design?
If you are interested in buying this logo design, then please send me an email to: [email protected] and I'll get back to you.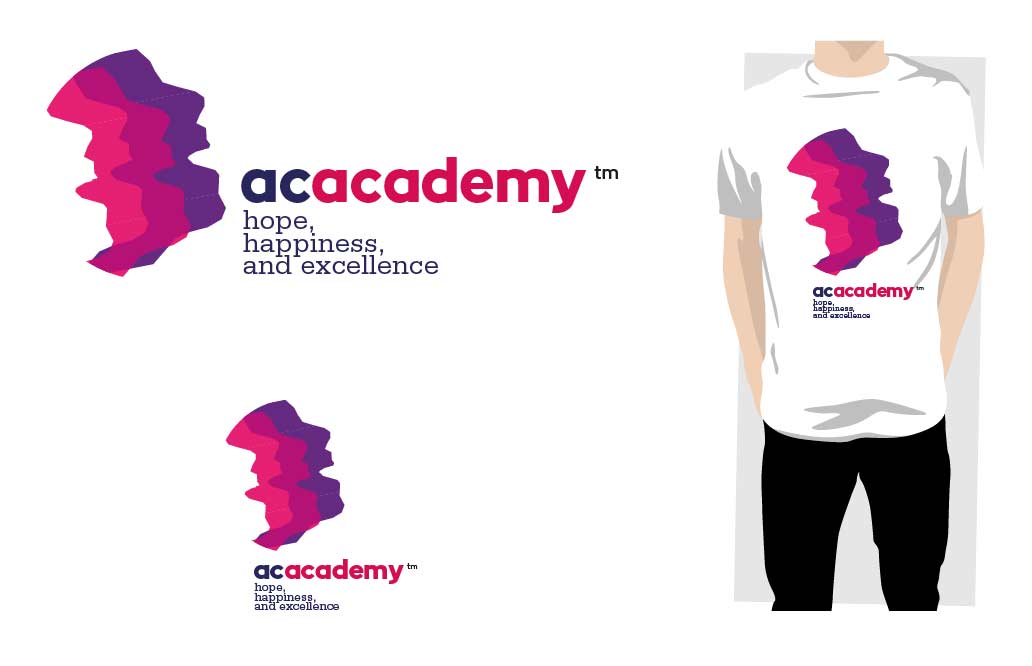 Really REALLY excited to be working with Arminico Consort: rebranding their London youth music and choir school: AC Academy
AC Academy believes that every child in this country should be entitled to a first-class music education.

AC Academy runs a diverse range of music and arts education projects across the UK, working both inside and out of schools to reach 15,000 children per year.

AC Academy believes that through the work AC Academy do we offer children HOPE, HAPPINESS and EXCELLENCE, developing excellent singing and musical skills. Through our charitable status we appeal for funding to allow as much of what we do for children across the UK as free or as heavily subsidised as possible.

The AC Academy choirs that we run, create and continually develop are not auditioned. Music not only develops confidence and builds self-esteem; it has also been proven to aid concentration and behaviour.
Arminico Consort approached me a few weeks ago to see if I would consider doing this logo and brand identity redesign Pro bono with a super kind offer of partial payment.
To be perfectly honest, if you're going to do Pro bono, then you might as well do it properly, and completely for free. Doesn't feel at all right taking money from a Charity, even if offered.
The upside was that when I mentioned I'd not be happy taking any money, they countered with an offer of a half page advert for their next major concert with Russell Watson at the Symphony Hall, Birmingham: AC Academy Sing Symphony Hall  So that was a great outcome for both of us!
Here are a few photographs from last years event at the Royal Albert Hall: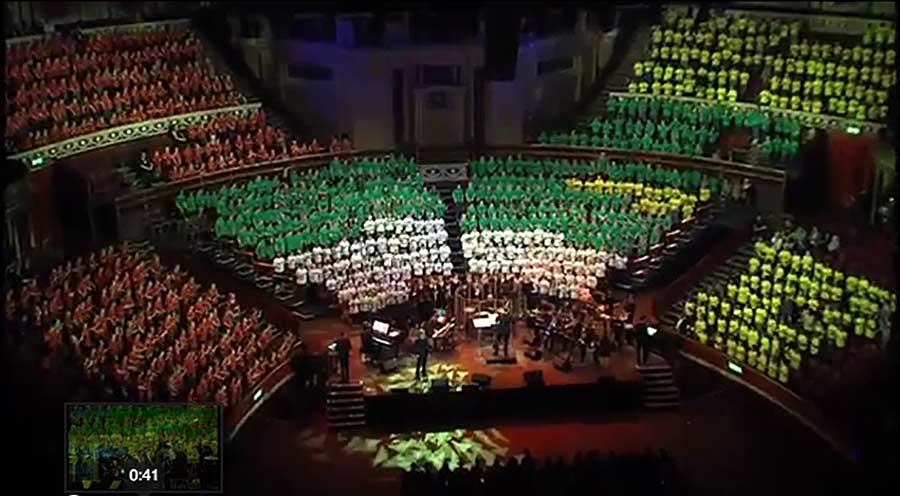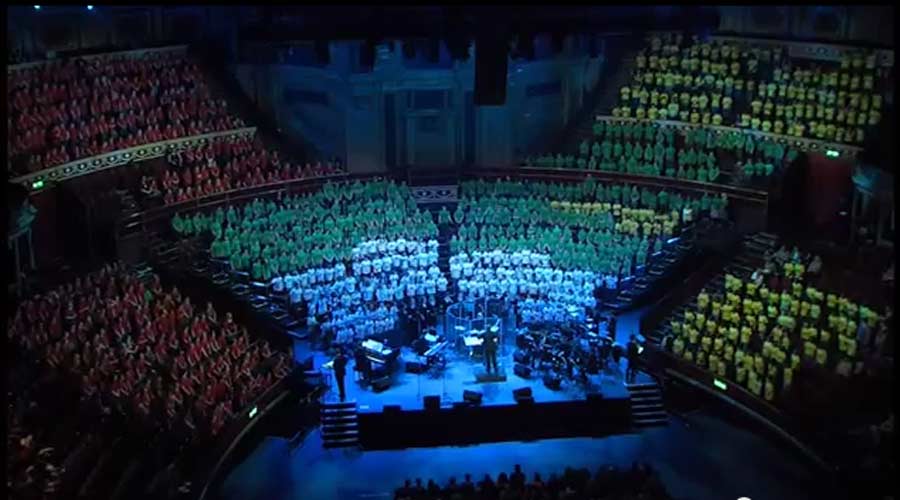 So here I am, frantically working on some logo designs ready to be screen-printed on 1000's of children's t-shirts for the AC Academy Sing Symphony Hall (which you can see how it looks from last years Royal Albert Hall performance, also with Russell Watson).
This relationship [with the Royal Albert Hall] culminated in a gala concert featuring 1300 children at the venue on 10 March, 2013. Russell Watson appeared alongside AC Academy singers from across the UK in the spectacular 'Around the World in 18 Tunes'. Watch highlights of this epic venture above, or on Youtube.
One of the early logo design concepts
Here's a little early taster of one of the very early logo design concepts for AC Academy. Due to cost, the white t-shirts are printed in greyscale, so the logo has to work well in full-colour, black/white, and greyscale, and be suitably bold and clean enough to be seen, and recognised, at some distance (as you can see from the photographs above).
The major challenge is attempting to visualise the idea of children and young adults singing as a group, whilst conveying the high quality and prestigious nature of the teaching and experience that the AC Academy provides children all over England.
To make things a little harder, there is no mention of what AC Academy is/does in the brand name, and tag-line, so in this case, the visual HAD to convey some connection to groups of children singing, whilst trying to avoid the usual cliches, stereotypes, and clip-art style illustration. Oh, and to also try and connect with the three word tag-line: hope, happiness, and excellence.
I think I have touched on hope and happiness through the colours, the jaunty angle of the heads, the open singing mouth, as well as each head being slightly bigger, smaller and different. The relatively clean and smart font choice helps to add the excellence aspect. Abstract meets stylish.
For the Font Watchers, I used Zona Pro ExtraBold for ac academy and Serifa Roman for the tag-line: hope, happiness and excellence.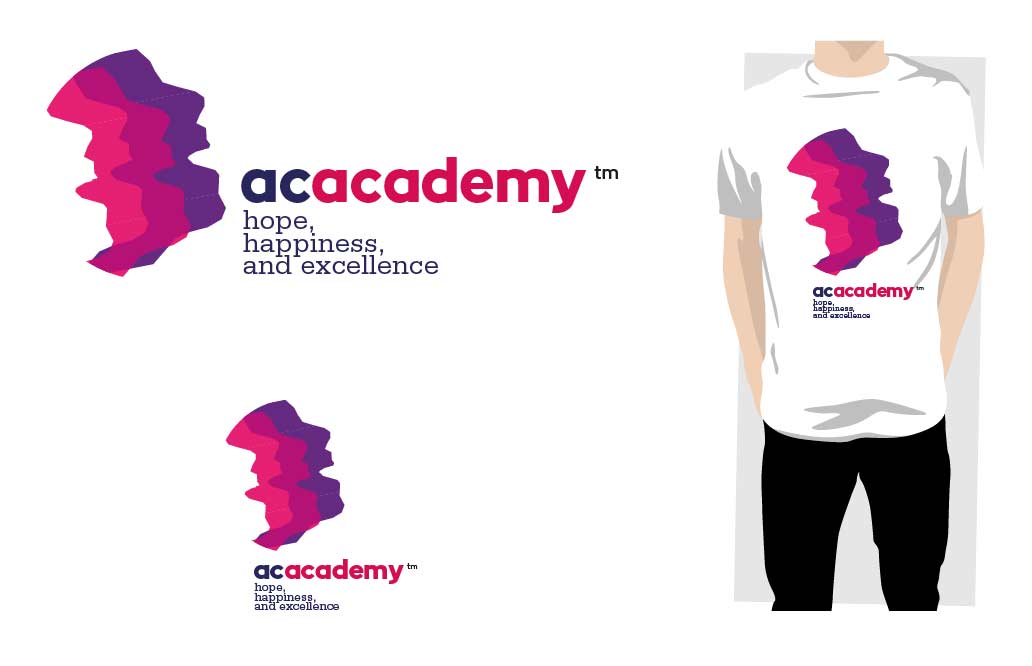 © 2005-2018 All Rights Reserved The Logo Smith
Logo Designer & Brand Identity Design Studio, with 25 Years Experience.
Graham Smith: 10 Badgers Copse, Seaford, East Sussex, England.
Tel: +44 (0) 7816 527 462 Email: [email protected]