All Archived Posts in Famous Logos

Apple Logo + 'The Son of Man' by René Magritte

British Petroleum Logo + 'Three Sunflowers' by Vincent Van Gogh

CBS Television Logo + 'The Desperate Man' (Self-Portrait) by Gustave Courbet

Shell Logo  + 'The Birth of Venus' by Sandro Botticelli

Puma Logo + 'Scout Attacked by a Tiger' by Henri Rousseau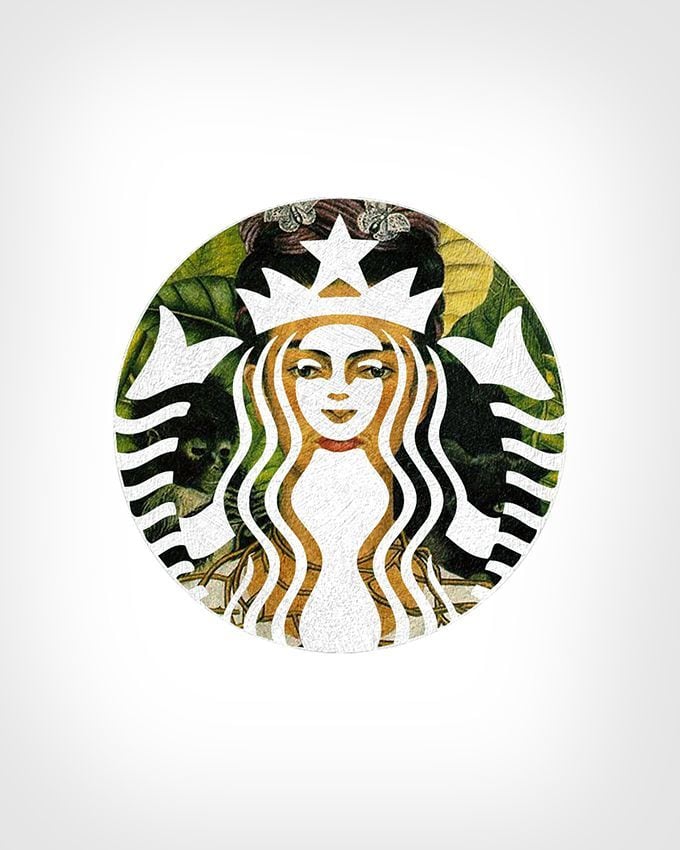 Starbucks Logo + 'Self-portrait with Thorn Necklace and Hummingbird' by Frida Kahlo

NASA Logo (National Aeronautics and Space Administration) + The Starry Night by Vincent Van Gogh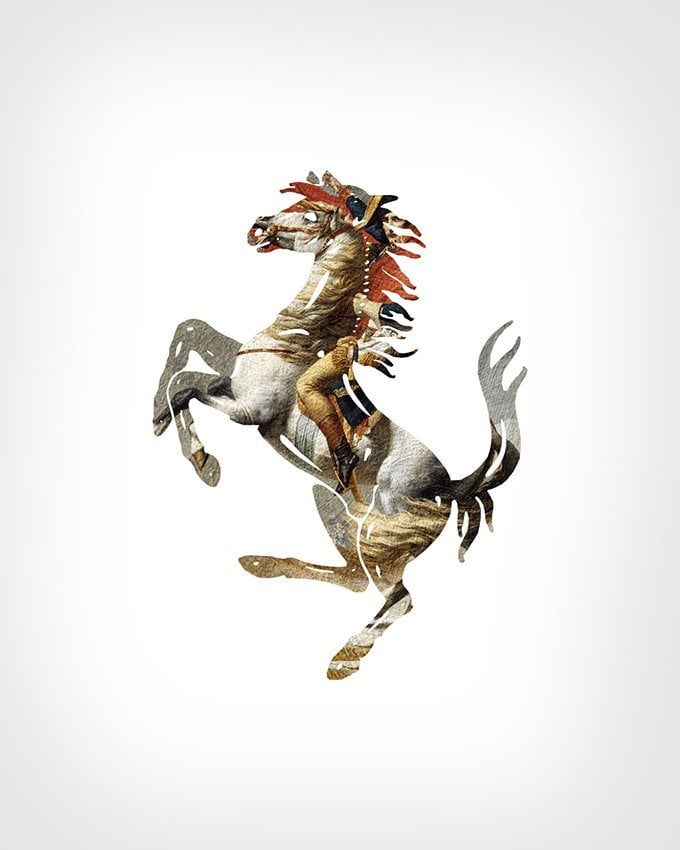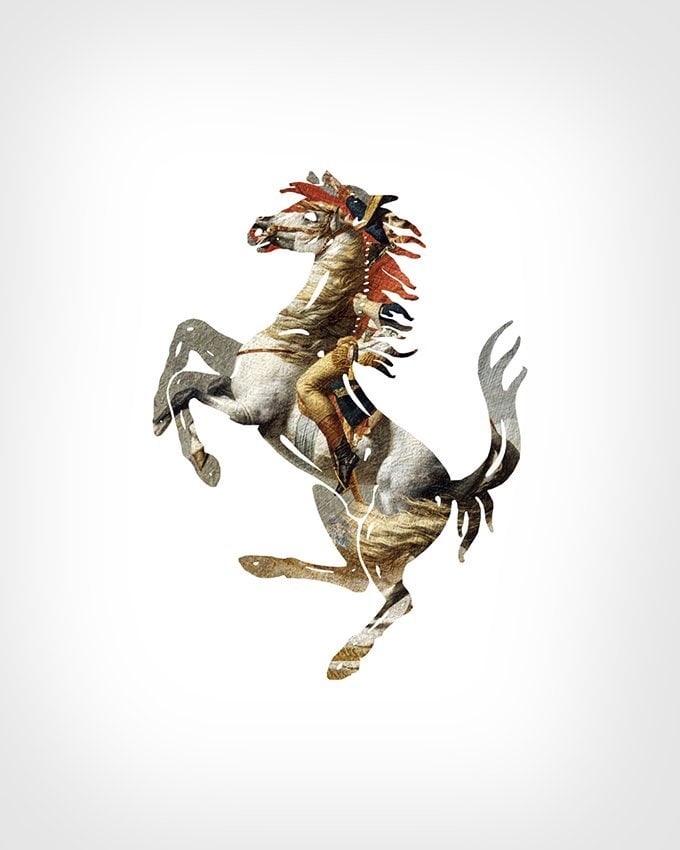 Ferrari Logo + Napoleon Crossing the Alps by Jacques-Louis David

NBA Logo (National Basketball Association) + Gladiators by Leon-Maxime Faivre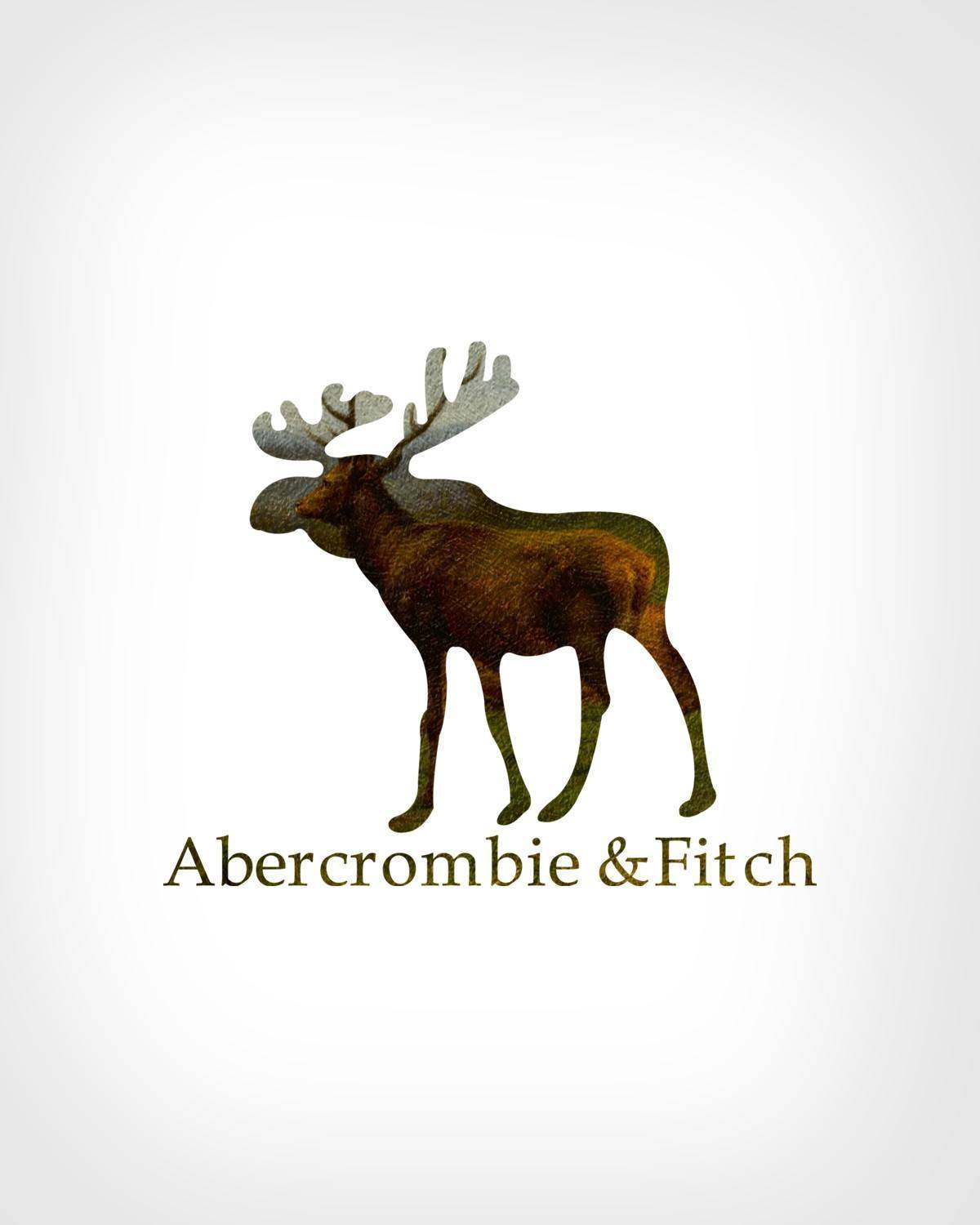 Abercrombie & Fitch Logo + Le monarque de la meute by Rosa Bonheur

Playboy Logo + Young Hare by Albrecht Dürer

UNICEF + Madonna and Child in a landscape by Titian
Logo & Art: Famous Logos Merged with Classical Paintings by Eisen Bernard Bernardo
Logo+Art: An examination of art and consumerism; of expression and function; of personal and corporate.
Logo+Art is another wonderful logo study by graphic designer, Eisen Bernard Bernardo, based in Los Baños, Philippines. When I say, 'another wonderful', I mean that Eisen has based this famous logo project off the back of a previous project, called: Mag+Art.
Just when you think, well I think anyway, that there could not be any further ideas for logo mash-up's and interesting logo side projects, you are proved wrong.
Eisen has taken a handful of popular and famous brand logo designs, and masterfully merged them with similarly themed classic paintings. The result is like a window through the brand logo, into a classic interpretation of the logo design.
Few of my favourites, where the chosen classic painting really stands out, and add's so much more character to the logo, includes the Apple logo, and NASA logo. Probably would have to say the NASA logo (below) is my favourite; it's stunning.
HackHack The TalkTalk Logo
I'm having a weird Sunday, so decided to play 'silly graphic designer' today, and rustle up a juvenile play on the TalkTalk logo.
Quite straightforward to create this HackHack version of the TalkTalk logo: found a decent high resolution image of the original TalkTalk logo design, then popped that into Illustrator for tracing via the 'Image Trace' command.
Once I had the paths traced, it was just a case of constructing the 'H' and letter 'c'. The 'H' was simply made from parts of the original 'T', and the 'c' was made with Gotham Rounded Bold, with a few little tweaks.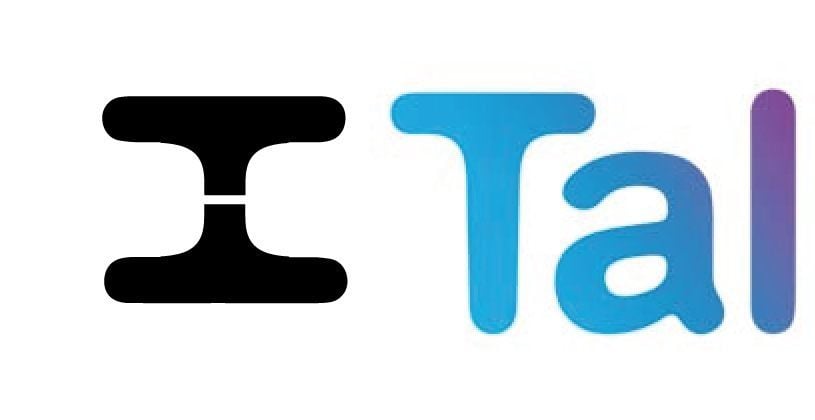 The TalkTalk Font
I did spend a little bit of time trying to see if anyone knew if the TalkTalk font was, but looks like it's a custom job. However, the closest font I found was called Chocolat, from T26. By far the closest in terms of the rounded and bloated inner corners, just that the letter 'a' was way off!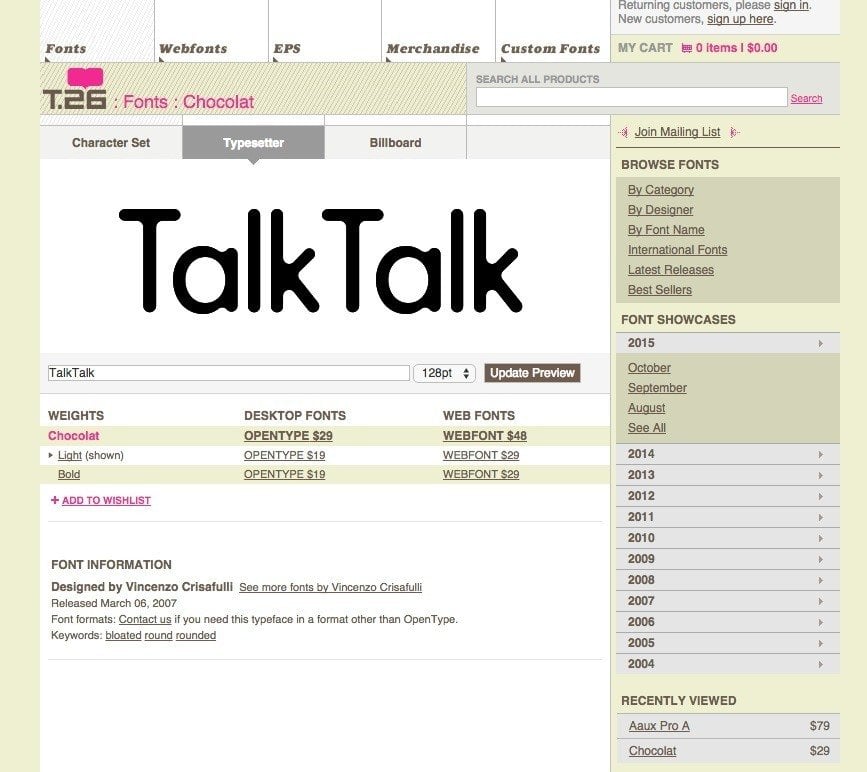 The TalkTalk Hack
TalkTalk have obviously made the news for ALL the wrong reasons this week—not that this has been the first TimeTime has been hacked.
Somewhat 'ironic' that a telecommunications company with such a literal brand name could be so slow to TalkTalk about their hacking problem.
Not even TalkTalk themselves out of it…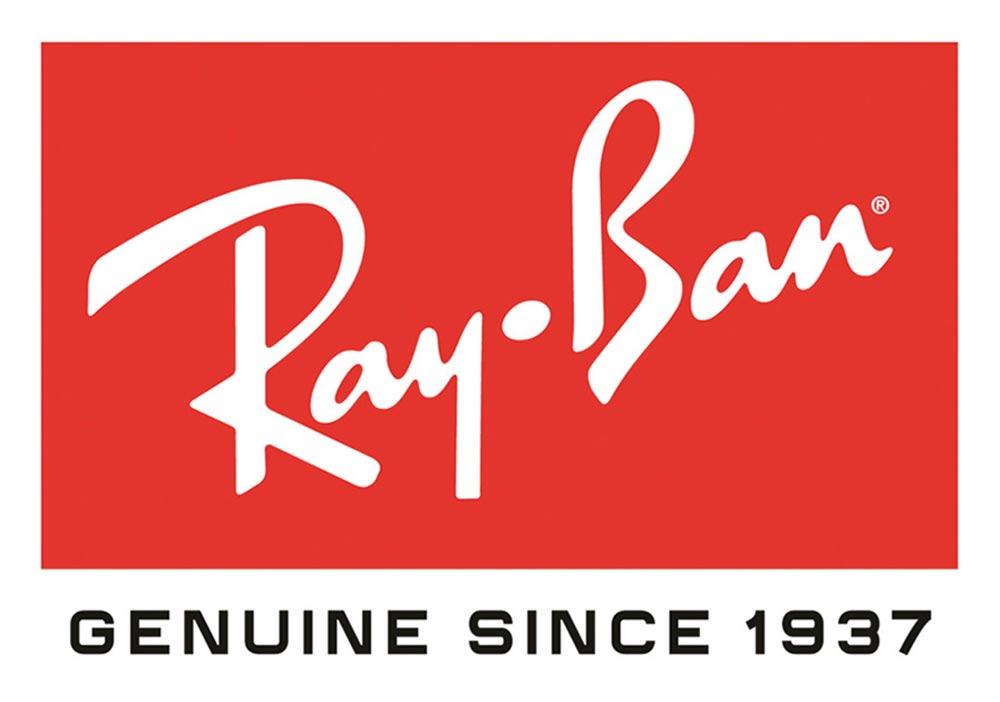 Ray-Ban Brand Guidelines (Graphics Manual)
These Ray-Ban Brand Guidelines came to light whilst searching for new brand logos to index into my little side-project, Brand Legends: showcases, and indexes, the iconic brand logos of the 20th Century (Jan 1st, 1901- Dec 31st, 2000).
My initial task, as with every other selection of famous logos I index in Brand Legends, was to first establish who designed said logo. In the case of Ray-Ban, that task has so far proven impossible. The closest I got was to receive a Tweet from Julie who had found these Ray-Ban Brand Guidelines, so this is something at least.
@thelogosmith Tough one. Couldn't find anything, too, but sent some emails and will let you know. Brand guidelines: http://t.co/wHmkWpaton

— Julie Bakopoulou (@jubaloo_) October 1, 2015
This is always a shame when such a famous, and well established brand logo, cannot be attributed to the designer/designers responsible. I did reach out to Ray-Ban, on Twitter (below), to ask them if they had 'any' information at all regarding the logo, but so far no reply.
.@ray_ban Trying to find out who designed the Ray-Ban logo, but can't find anything. Do you have the answer? :) — Graham 'Logo' Smith (@thelogosmith) September 30, 2015
It would be wonderful to finally discover who was responsible for the Ray-Ban logo, but I do have a feeling this will not be the case. In the meantime we'll just have to make do with these Ray-Ban Brand Guidelines.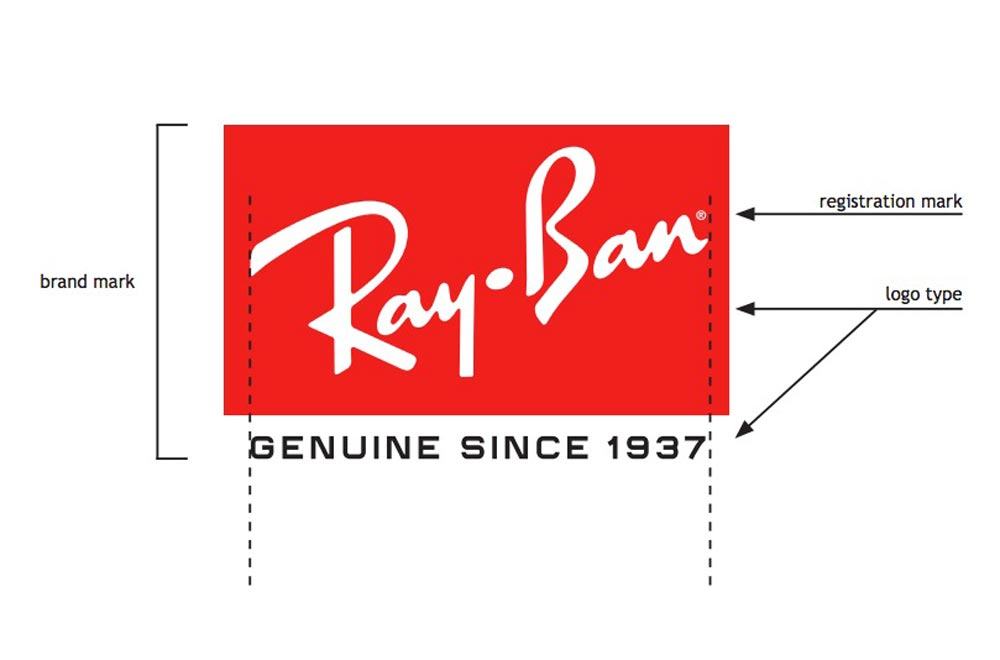 British Steel Logo 1969-1999 Designed by David Gentleman
Famous Logos are a dime a dozen, but the British Steel logo designed by David Gentleman—abandoned in 1999—is one of those rare logo designs that truly stands the test of time. It still looks good now even amongst a swarm of similarly styled monoline designs.
What's extraordinary is that David Gentlemen—what a great name—is not strictly a logo designer. His impressive career spans nearly six decades, and his more notable work includes illustration, stamp design, wood engraving, book and poster design. When the British Steel logo project turned up on David's doorstep—after the main agency had their work turned down—he was under a strict time handicap when he sketched the initial idea for the British Steel logo: two sheets of folded steel.
You can read more over on Eye Magazine- David Gentleman talks about his identity design for British Steel
I'll wrap it up there as there really isn't much else to show in terms of the British Steel logo applied in use: almost like it's been wiped from memory. There are the odd references to this Eye Magazine article, but that's about it. There are not many examples of the logo that can be found online save for same few images doing the rounds. Interestly it would seem that Eye Magazine possible have more British Steel photographs via their Flickr account, but they are set to Private.
Compass Anyone?
But there is one paragraph from an article that Eye Magazine published that took my fancy which describes the British Steel logo as a…
"Gentleman's A size proportioned logotype, which can be replicated on site using a ruler and a set of compasses."
Utterly stupendous. Now to find me a copy of the British Steel identity manual.
The Livery
Is it just  me or does the British Steel logo look totally out of place on these lorries—I do, however, just love the British Steel blue; trying to search down an actual colour reference for it.
I can't help but have this sense that the logo was ahead of it's time when viewed with hindsight. It's as though one expects the lorry to be a super streamlined beast rather than one that might be delivery the morning milk. This is by no means a negative slur on the logo as I could never ever find any reason to, but it just seems like a design you would expect to see in use now rather than decades ago.
The British Steel logo much like the NASA logo, or even the CN logo are all timeless and modern worthy classics that share this monoline style of logotype design.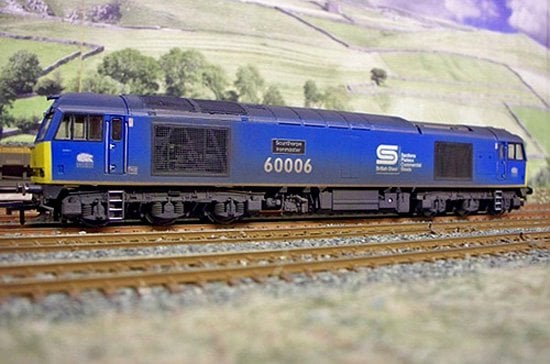 LogoRIP
If you have a particularly belated sadness about the passing of the British Steel logo then you can leave your thoughts, prayers and condolonces over at LogoRIP.
Maybe light a candle as well.