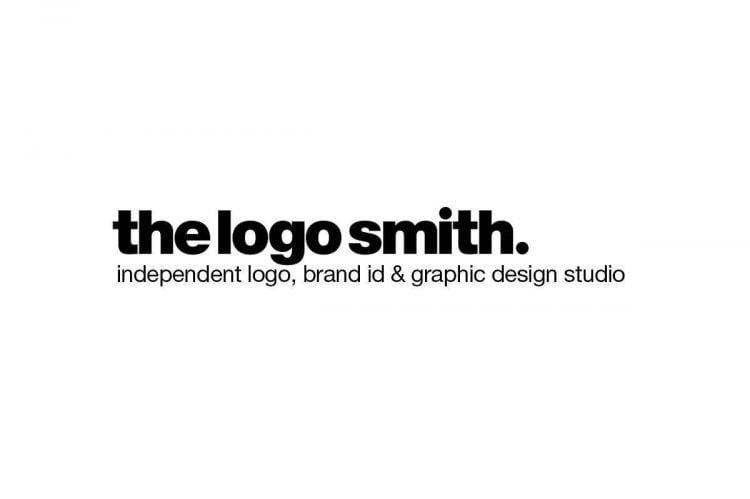 Logo Design RoundUp 15 – How Graphic Designers Promote & Brand Themselves
This is Part 15 of the Logo Design Round-Up series. This ongoing series showcases a collection of logos and brand marks, self submitted by a bunch of freelance designers and creative folk in many creative areas.
These freelance graphic designers use their brand logos to sell, promote, and market their various design skills.
Part 16 will follow soon, you can read: Part 1, Part 2, Part 3, Part 4, Part 5, Part 6, Part 7, Part 8, Part 9, Part 10, Part 11, Part 12, Part 13, Part 14 if you have missed it.
If you want to be part of this logo design series, then details can be found at the bottom of this post.
What this collection is not
This is not a competition, it's not a best of, it's not a who has the best logo, it's not a collection of logos that I have chosen. They are logos supplied by those that wanted to be part of this post. And a huge thank you to everyone who has submitted.
This series will go on indefinitely, all the time there are designers prepared to submit their logo designs. If you have submitted recently, but your logo is not included in this post, don't worry, it will be in the next one. I keep each post limited to around 12 logos per post, on a first come first served type of basis.
The logo submissions are displayed in alphabetical order, so no favoritism on my part here. :)
Logo Roundup – Part 15
Tim Jarvis – Profission Creative Agency – http://profission.com
From the start Profission was going to be monochrome; the primary use of this identity was always going to be in proximity to the work we produce here at the agency, and I believe that the work should shine. The interface then, for more or less everything that carries the Profission brand, whether it be stationery or website, allows the product to take the focus, but aims at creating a pedigree. In a word we wanted the brand to be understated.
The logotype has been used with fractured flourishes or against a blocked baseline but in all examples uses a very limited palette – the logo, assets used with the logo and the background itself must all exist within two or three colours or finishes, so often two elements have to share, and working in negative space becomes a requirement. Beginning with a regular weight of Mincho Pro (a wonderfully elegant and versatile face in my book), the logotype attempts to remove onus from the 'Pro' first syllable and lend it to the 'fi' ligature, exaggerating the descender to give weight to the form and to second syllable in general. Likewise the second 's' is reversed to bridge the second and third syllables together.
Simon Sedliak – Designer – http://www.sedliak.com & http://www.soul-star.com
Since my name is Simon Sedliak the obvious for me was doing something with my initials. As you can think the initials SS aren't that popular. Especially not here in Germany. So I had to come up with something that does not reflect The SS.
I searched for some nice fonts that were nicely shaped and would work well togeher if flipped in a 45° angle and put together. Base Mono was the best choice. For the text I used Chalet LondonNineteenEighty and ParisNineteenEighty as I think they compliment the logo the best and give it a sharp modern look. I really wanted to assure that this logo is timeless and does not follow any trends. The simplicity and the clean text allow it to be resized in very small sizes as well.
The most fascinating and also funny part about it that after I have finally finished it and looked at it, I started to see a person with a head who seems to flex his muscles or at least you see his arms. So I thought about using it and maybe put something in his hand but I though it would destroy the whole image and rob the imaginary part of it. It's really funny what kind of objects you can see with the two S combined. Try it for a few seconds and tell me what you come up with.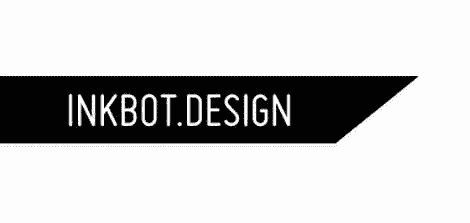 Stuart L. Crawford – Inkbot Design – Logo & Brand Identity Designer – http://inkbotdesign.com
Updated my logo for 2010 and thought I'd share. I wanted my logo to be fairly minimal and work well in B&W so as not to detract from the logos I design for others. That being said, there is certainly room for giving it colour or effects should the need arise. It works well where I need it when aligned with the left-hand side of the site as it takes the form of a 'tab' running into the area.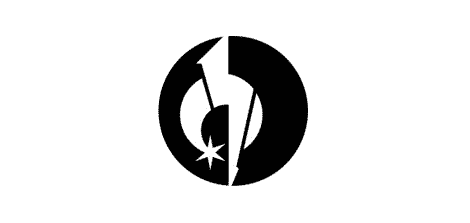 Alexander Becker – Logotypes and Monograms – Artist & Designer – http://alexanderbecker.net/
The Lightning and Meteors sign for Alexander Becker Consulting is a non-typographical symbol, capturing and expressing vision and impact in an abstract business realm. Offering design & production services often involves tying together resources from all over the world, while the results are delivered back, impacting different parts of the world.
The symbols were preselected: lightning and shooting stars, these are the tools and the means, while earth and space are the targets, so to speak. I often incorporate the mythological component in a logo design, many clients love having a part of their personal or corporate story hidden in plain sight of a shape they encounter everyday.
In my personal logo, the elements are: earth — divisions of a circle, superimposed stars, the weather factor, astronomical symbols, and lightning and meteors — getting the lightning down and the stars up, because how to impact is as important as where; all in my signature papercutting style. Many versions were created (http://bit.ly/1FnBoe) with patterns, altered angles and directions representing different meanings, as well as modulated levels of intensity.
My approach is, since logos and logotypes tend to be over-interpreted, to feed legends about what was intended and what ended up unintended. Or so.
Mattia Forza – Unique Design – Web Design &  Development – http://uniquedesign.it/
When I've decided to rebrand myself some months ago I've started digging for real in the world of logo design.
It's not mine main specialization but I've always wanted to learn the basic skills to design a stunning logo and create a remarkable brand.
The past versions (yes, I've had more than one) of my logo where simply poor, just a choice of a font that was looking good enough and a bit of color to emphatize some part of the text. Then I've decided that was time to create something that really represent me as designer. And the research started.
My branding colors where been decided with the just previous version of the logo. Red, black, dark gray and white. Why I've choosen this colors? Well red it's the color of passion, it's a color that accellerate the blood pressure, it transmit warmness, hotness, fire, decision, will and it's the color of importance (remember, the red carpet?). In the other hand black and dark gray are the colors of elegance and let the design feel more modern with a head of mistery. White it's the color of purity and minimalism.
The next step was to create an effective logo, not just put side-by-side a couple of fonts with an icon. So I've started sketching different types of lettering, I've thinked about some mark that could fit my person and my activity as designer. Naturally the focus was to find out something that communicate uniqueness. The process of sketching and mind-mapping my ideas has dured some months with some weeks of pause between them to let the ideas re-arrange. I've tried different combination of fonts, both serifs and sans-serifs, fancy fonts, bold ones, with mark or without.
Then after tens of attempts the result was a typeface fancy enough to transmit movement, creativity and dinamicity, with a retro taste in it, unique enough to stand out from the overpopulated world of logos, and a more modern, simply and linear font for the little "Design" word. Also the hand-written shapes of "Unique" well transmits my tag line "Hand-Made Web Design and Web Development" without explicitly incorporate it in the logo.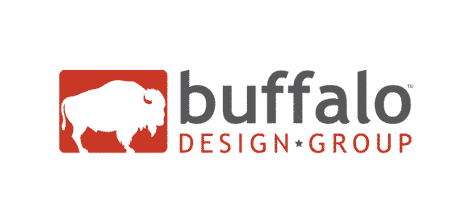 Dan Della Vella – Buffalo Design Group Inc – http://buffalodesigngroup.com
This identity was version 2.0. We changed it after the first year in business when we realized it did not represent our studio and values. I wanted our new logo to to serve two purposes; first I wanted the design to be clean and modern.
This is our style of design and thought that our identity should reflect our creative values. Secondly, we wanted to represent strength, reliability and stability.
Yes, we are located in Buffalo, NY, but that was not the reason for the buffalo image. We deal with many national and international clients who could care less where our office is located. We wanted to use a two color design and have carried that through to the rest of our branding.
2 years later, we love our logo and how it reflects our core values. Strong, modern, clean design. We build strong brands.
Chris Young – Owner/Director – C7 Design – http://cseven.co.nz/
The C7 Logo has its roots firmly in my name and Christian faith.The 'C' quite simply represented me. When I started the business I operated as a freelancer and wanted to retain a connection to the name without simply being 'Chris Young Design'.
I have always loved the number '7' – I love its form but also the fact that it is the Biblical number representing perfection and completeness. So when it came to choosing a name for my business I wanted to incorporate the number somehow – that is to say that my aim is always for excellence.
The three rings or 'hurricanes' represent Father, Son and Holy Spirit – again based on my faith. Each ring is positioned at a different angle, conveying motion and action. Orange is an action colour, white is a colour of purity, and silver communicates quality.
I used Chalet Comprine for the text – it is my favourite condensed typeface (other than Helvetica Neue) and I felt that it conveyed the right amount of corporate look without being boring (corporates and councils form part of our target market).
As an aside, I always wanted to have a rocket somewhere in my branding, but that will have to wait for some other project.
Marcel Enderink – Graphic Designer – http://www.ro-wi.nl
We are a company that has a graphic design team which soul purpose is to make beautiful design. This is not easy in the sense that clients have there own ideas about the design. Most of our or my time is explaining the client why this design will work and why we made what we made.
This logo is the logo of our own company which let people see that we are creative with simple things (as circles) but are also aware of the use of colour. we used Arial Black which is one of the most simple fonts but still where able to give it it's own personality.
Apologies for my English, it is not my first language.
Braden Keith – Three Lefts One Right, LLC. – Web Developer & Designer – http://3l1r.com
Abundant A/V is an ecommerce site that sells audio visual equipment. I wanted to create a brand that was easily recognizable and versatile so it can be used with branding tangible items (boxes, products, etc.). Keeping this in mind, I also wanted to in capture what the company does at a quick glance. AV is at the forefront of the logo – there's no mistaking what kind of business we are in. I used the A in Abundant to wrap around AV to signify that that's what contained in the company. It also appears in the shape of head phones.
The fonts I used are Eurostile for the "abundant" as well as the "av" and Quicksand for the "audio / visual".  I wanted to keep the feel of the logo modern so that is why I choose these fonts. They are very open. I started with this logo wanting to use a deep red because I wanted the warm feeling. I also find it easier to match red in my designs. After I chose the red, I felt brown would be a nice touch to keep it earthy – with the aura of Fall
Submit your own logo design
If you want to add your own logo to forthcoming versions of this post, then check out this post 'I want your creative business logo for forthcoming post'.
If you do submit a logo, then please ensure you submit a few paragraphs about how the logo came into being etc. Without this information I can't add your logo.