This is Part 10 of the Logo Design Round-Up series. This ongoing series showcases a collection of logos and brand marks, self submitted by a bunch of freelance designers and creative folk in many creative areas. These designers use the logos to sell, promote, brand and market their various skills.
You can see how I designed my own logo in this post : Bastardizing Helvetica for the ImJustCreative Logo Design
If you want to be part of this logo design series, then details can be found at the bottom of this post.
What this collection is not
This is not a competition, it's not a best of, it's not a who has the best logo, it's not a collection of logos that I have chosen. They are logos supplied by those that wanted to be part of this post. And a huge thank you to everyone who has submitted.
This series will go on indefinitely, all the time there are designers prepared to submit their logo designs. If you have submitted recently, but your logo is not included in this post, don't worry, it will be in the next one. I keep each post limited to around 12 logos per post, on a first come first served type of basis.
The logo submissions are displayed in alphabetical order, so no favoritism on my part here. :)
Logo Roundup – Part 10
Sean Haney – A Design In Mind – Freelance Graphic Designer – adesigninmind.blogspot.com
The name just came to me one night when I was thinking to myself. Whenever someone is discussing what they would like me to design, ideas instantly begin to flow into my mind. There it was, it didn't matter how it happened, I always had "A Design In Mind".
I knew at this point I would go with the colors black and orange (favorites). Also I am a lover of typography and want to play in that direction for the creation of my logotype. I wanted a modern and techy feel so I went with a sans-serif font and the carbon fiber background.
I frequently get compliments about my logotype from others when handing out business cards and presenting my portfolio. I use this logotype on my Twitter page (@ADesignInMind) with a continued black and orange color scheme to complete my abstract background.
Bader Kamal Design – Photography – bknkamal at gmail dot com

A successful attempt branding myself as a Freelance Designer and Photographer. I believed that portraying myself, my skill-set, and profession through a logo would require one that captures my identity. I have been inspired by many logos that identifies freelancers, many of them include a creative display of their initials or the business's name. I was up for the idea but still felt that it was not complete and was starting to become very common.
After a few brainstorming sessions and experimentations, I finally came up with this design after hours of refining. This design captures my true Identity as I have kept this facial look for many years and am not planning on a change.  I felt that this could really get me started and remembered in this industry. I believe that people remember faces more than names.
Brian McDaniel – bkmacdaddy designs – Web & Graphic Designer – http://bkmacdaddy.com
The most oft-asked question is "what does 'bkmacdaddy' mean or come from?" My name is Brian K. McDaniel, so the 'bkm' part is my initials. Why 'macdaddy'? Well, somewhere along the way a friend took my last name and changed it to say I was the "Mack Daddy" of design (see the Urban Dictionary for definition: http://www.urbandictionary.com/define.php?term=mack+daddy) I thought it was hilarious & the name stuck. So over 10 years ago I became bkmacdaddy!
When I redesigned my logo several years ago I was looking for a unique combination of colors that expressed class, energy, fun and esoteric style. This is what the logo says to me.
Thanks in advance for your consideration in using my logo in your post. If you do, I will be flattered and honored. If not, I am grateful for the opportunity to share.
Jose Palacios – Cios Fx – Graphic/Web Designer – http://ciosfx.com
This logo was created for my own brand. The feel I was going for was futuristic, hence the use of the Neuropol font. I used the "fx" at the end with a more script-like font to also give the feel of elegance and creativity. The use of the color red is to project an image of strength and power, and blue to promote a feeling of trust. I would love to hear some feedback on it.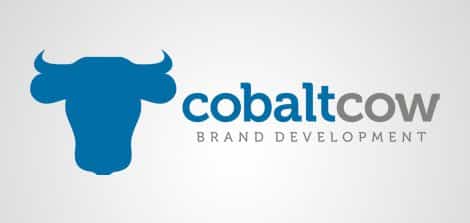 Nathan Sarlow – CobaltCow Brand Development – Logo & Web Designer – http://cobaltcow.com
The name was chosen based on a cartoon character 'Clarence the Cow' I was drawing at the time I started my company. I wanted something short and snappy but also something that would conjure an immediate image in your mind.
I thought the name Cobalt Cow was generic enough for me to specialize in a specific field later, but unique enough to not have to compete for search engine rankings on my name.
A blue cow is also a nice place to start with your company image, but before 2009 it had always been comprised of 2 parts – representing web design & graphic design. For my rebrand earlier this year i merged my services under Brand Management, which covers so much more than a logo and a website.
Daniel Berumen – CoreXero – Graphic designer – http://corexero.webs.com
Rather than trying to summarize my entire company with a logo, or trying to convey a deep, complicated meaning  in it, I decided to come up with a nice and simple jewel that would add value to my business; a quality logo that would make people want to know more about the business. Something catchy that would serve as an introduction to a much bigger thing, to a 'personality'.
I wanted something that could represent the name I picked for my business. First I though of using to letter to represent it: C and X. But wasn't very satisfied. Then I came up with the idea of replacing the word xero with the number 0, which is pronounced the same. After this I though of putting the number 0 at the inside of the letter C, but didn't like it much either. The I decided to place it close to the  top, right corner of the letter C, and surprisingly it looked and felt good, so I left it there.
Derek Hollister – Derek Hollister Creative – Graphic Designer/Creative Director – http://derekhollister.com
I love the use typography as image. It's a great way to brand a name and can lead to very creative and visually appealing work. I chose the Sans Serif font Avenir for it's boldness and modern feel. The initials 'D' and 'H' are connected to form a strong, flowing symbol. The breaks in the letters weren't original intentions, rather something that developed over exploration. This logo strongly represents myself in that it's simple, clean, effective and loaded with style and passion.
The color scheme varies several times for the rest of my branding. Black, or a screen of black, is the constant background color throughout, but the teal and white are often substituted. This helps to keep the set varied and offer more interest. I will use this logo for some time to come, continuing to change the colors as needed to stay current and keep representing me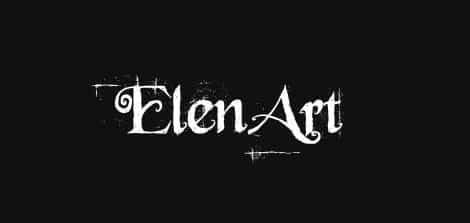 Elena Covalciuc – Elenart – Graphic Designer – http://findmyart.com
I needed a logo, as every designer trying to brand himself/herself. I needed something elegant, feminine, something to represent me and my personality. Nothing too complex but with an impact. And here it was, this gorgeous font (I don't even know how it's called) that fixed the problem.
Tari Donohue – Grace + Studio – http://grace-studio.net
I fell in love with the variations of the Swiss cross when I first visited Santa Fe and started doing freehand designs that included these.  I had had various script-y logos for the studio but not a mark until I incorporated these into my personal brand.  I feel it represents a 'strong serenity', which is what I endeavor to represent in my work.
Valentino Stoll – Groove the Vibe, LLC – Chief Architect – http://groovethevibe.com
The premise of the logo was to reflect the core values of the business.  Groove the Vibe is a marketplace for artwork, but more importantly, is an outlet for creative expression.
So, the main idea was to make something solid that would create movement just by looking at it; and a symbol that would represent creative invocation in the mind.  After countless hours of sketching all sorts of "G"s, and attempts at different augmented and abstract forms of vibration, I took a step back and had to put down the pen.
I started doing some quick mockups of layout design for the site.  I made a quick line to separate out the header, drew out a "G" and put a circle around it inside the header, and BAM!  The logo was created.  I had all sorts of sketches already with a "G" within a circle, but this particular time the image reminded me of a picture I had seen as a kid.  It was a sperm entering an egg!
What better form to represent creative expression than human creation itself!?  So I went with the idea, did some work in Illustrator, and made the circle around the G appear almost like a bubble, or as I saw it, an egg.  The lettering for the name was made to be smooth and connected with a slight edge to it.  The underlying slogan text was stretched equal to the company name to give it a reflective or shadowing appearance.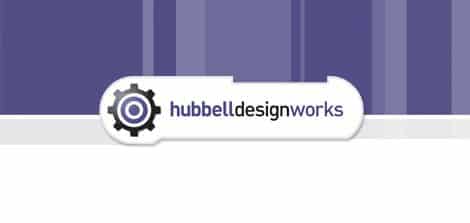 Leighton Hubbell – Hubbell Design Works – http://hubbelldesignworks.com
The design is based on my interest in all things mechanical. This particular logo has had several iterations before it arrived as you see it here, however the mark has pretty much remained the same.
The mark is a visual combination of a target and a toothed gear. This inspired my tagline: 'Design with teeth'. The whole idea is that the work has substance, a purpose, and it is on target–both creative and cerebral. I chose the color purple because of its complex personality and creative feel. There is the hint of dependability and forthright, yet at the same time capable of creative innovation. It's a fascinating dichotomy of both meditative blue and explosive red.
The key shape gives the logo a neutral field for which to sit and further emphasizes the mechanical theme.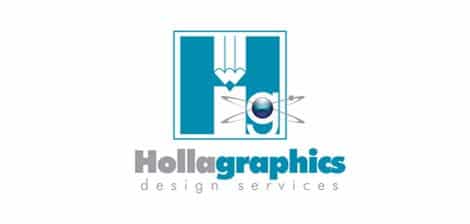 Donald G. Wooten II – Hollagraphics Design Services – http://hollagraphics.com
My original logo was hand drawn, scanned and embellished in Photoshop (6 I believe). Needless to say, resizing proved to be my downfall, but the basic concept was still sound. I'm an illustrator at heart, so I made the pencil the center of the mark. The play on negative space creates the "H" while the square and the molecule in the "g" symbolize the graphic element. Simply complex like its creator.
I happen to love Avant Garde because it is round yet straight and all the way clean. I chose a cool blue and grey combo, because you've got to keep your cool as freelancer, even when you're depressed. I can use pretty much any color with the mark and the typeface, so I am pleased.
This logo was my graduation from raster to vector and there's love in every point. Hope you like it.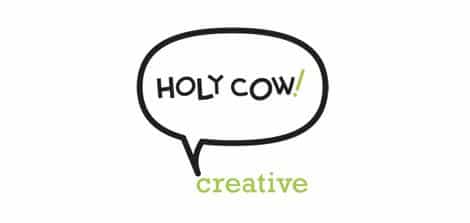 Michael Buckingham – Creative Director – http://holycowcreative.org
My goal at Holy Cow Creative is for people to say HOLY COW! when they think of the church. That is the driving force behind the logo.
I also wanted it to be fun, not at all 'churchy' and simple at the same time. As soon as the name hit me, I knew what the mark looked like…and it is attached.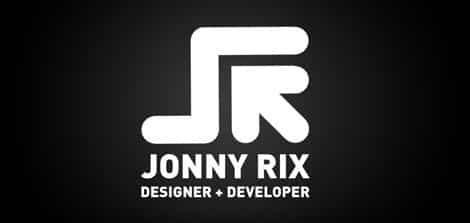 Jonny Rix – Jonny Rix – Designer + Developer – http://www.jonnyrix.com
I created this logo after playing around with ideas of using my initials for a long time, the problem I had was that I had already seen many logos using my initials and it was hard to get those out of my head at first.
After playing around in Photoshop for a long while, I was browsing around the web and received some inspiration from someone's sketches I had seen on behance which got me thinking about a different way to go about designing my logo.
The end result is what you see, I like how the bottom half of the R looks like a cursor and ultimately it gave my logo some meaning, I'm very happy with the final design and can see myself using it for a long time.
Marc Katsambis – Koodoz Design – Director & Designer – http://koodoz.com.au
The word kudos always resonated with me. When I looked into it's definition, 'Acclaim or praise for exceptional achievement' – it just worked. The meaning totally encapsulated the design process and seemed fitting to the business. The unique spelling is literally the phonetic spelling of the word.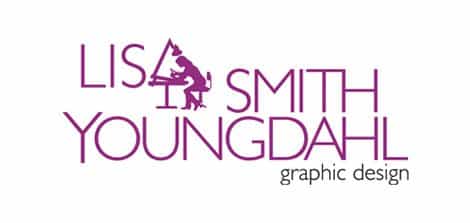 Lisa Smith – Young Dahl Graphic Design – Freelance Design – http://lsydesign.com
I wanted an identity that would convey my extensive experience as a designer, with a background in traditional graphic design (before computers.)
I substituted a silhouette of myself at a drawing board for the letter A to convey this. I choose the font Avant Garde, since the angle of the lamp could match the shape of the A.  I'm an "old school" designer, and believe that logos should work in flat colors –  no gradients, or tiny details that could plug up or fine lines that could break in some usages.
Luke Elliott – Graphic Designer – http://thisisluke.co.uk
This is my self promotional logo. I tried to keep the design very simple and clean whilst still remaining interesting. I used Bookman for a contrast of clean modern lines with a
twist of nostalgia and regality.
The colour was an agonising decision but finally resolved with a bold, strong purple. The typography is constrained within a strong purple circle.
Manuel Jose Rivera – Graphic & Web Designer – http://manueljoserivera.com
This logo is for my own graphic identity, I'm a freelance graphic & web designer. The concept behind the logo is a simple one: my initials, working as one. This is the refined version of my initials signature, I've used it basically all my life and thought it was the best fit for my personal logo.
I wanted it to be clean, simple and very straightforward. I'm really driven my simplicity, minimalism and cleanness, so this logo reflects my line of work.
Amanda Miller- Matchbox Design- Print Designer- http://matchboxdesigngroup.com
Matchbox Design Group has gone from a small business run out of an apartment to a fully integrated firm with multiple employees and a fine office. To celebrate its' third birthday this logo was created as a step in the process to rebrand the company. Matchbox wanted to evoke an edgy feel so the old logo, a photograph of a matchbox with the type layered over, was transformed into a fully illustrated vector logo.
The goal was to create a simplistic representation of a matchbox using basic lines. The illustration style was inspired by the simplistic designs found on safety signage. This illustrated logo is used on company apparel, marketing pieces, office signage, as well as in our company emails and other collateral. The typeface is Gasserine, the companies' custom typeface, which was inspired by Franklin Gothic Demi Condensed.
The new Matchbox Design Group logo is just one element in the rebranding of our company. A fresh website, marketing pieces, as well as new company apparel are in the process of being created to really push our newly refreshed identity.
Dane Ault – Monkey Minion Press – Illustrator and Graphic Designer – http://monkeyminionpress.com
Thank you for doing these articles. It's been really cool following the series, and reading other designer's thoughts on their own logos.
The idea I had while creating my logo was to create a connection with the viewer, through the use of the monkey. The name, "Monkey Minion Press" reinforces that and is something instantly recognizable and memorable. The logo also needed to work in environments where it could be just a bug, without the text, so I had to make sure that the monkey could stand on his own.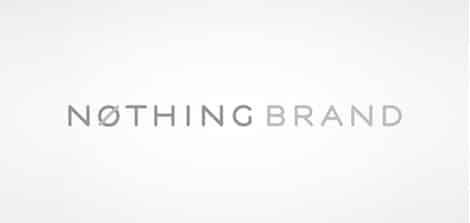 Christine Kawasaki-Chan – Nothing Brand – Brand Identity & Graphic Design – http://nothingbrand.ca
Nothing Brand believes that less is more, and therefore place emphasis on content, not clutter. Our own logo is no different, modifying a simple rounded sans serif face for a soft, clean look. An empty set symbol was incorporated into the 'O' to further strengthen the concept of our brand. Grey was chosen due to its neutrality and flexibility.
To achieve 'nothing' as a state of mind, allows one to be intensely focused on a thought compared to conscious thinking.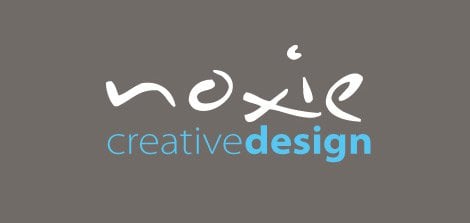 Michael Mangelli – noxieCreative – Logo Designer & Brand Identity – http://noxieCreative.com
The logo for noxieCreative was very difficult for me. The main reason I developed the logo is because I was getting numerous calls and emails asking me to design stuff, but I had yet to put up a portfolio on my site for future clients to take a look at some old work. I picked "noxie" (pronounced n-aw-x-ee) because it is a handle I went by for the last 6 years online. My main problem however, was I really wanted to have a mark that was memorable. I must have sketched about 30 pages. Once I picked out a few that I really liked I started showing people that knew me pretty well and asked if it described me.
This process was pretty hard, especially because I was asking people with no design experience to essentially critique my brand ideas. After talking to a few online friends I started to stray away from the icon idea and start focusing on the name "noxie". I thought "noxie" was pretty unique but I wanted to make sure it had its own special flare.
I picked a few handwritten typefaces, including my own but I really could not get that abstract yet gentle look that I wanted to have my business represented by. After a while of searching I came across my current typeface and I was ecstatic, this was clearly a perfect fit.
I was originally torn between 2 color schemes. The logo was originally produced on a brown background with orange lettering, but after messing around for a bit I decided if I used a darker grey with a vibrant light blue the text could really pop but not be too distracting from the actual mark which is "noxie". I have been complimented on my logo numerous times and even had clients say they liked me just by looking at the work I did on my mark. I guess that shows that taking your time with your brand pays off in the end!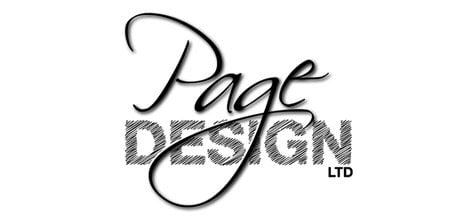 Linda Page –  Page Design Ltd – Graphic Designer –  http://pagedesignltd.com
It took me a long time to sit down to do my own logo – I'm my own worst client! In the end I decided that since I love all things "graphic" my logo would have to be just that, hence the black on white.
I'm always doodling and scribbling which is why the (helvetica!) type is turned into scribbles, which hopefully portrays real drawing skills and creativity. I love designing logos and hope that my own is effective in translating my love of "graphic" and design.
Renée Brisson-Khan –  RBK Artworks – http://RBKartworks.wordpress.com
I designed it back when I had 5 aspects to me and my business. Graphic design, illustration, photography, fine art, and educator. (I taught communications at the H.S. level for 9 yrs.) Since the late 90s I'd had these little people pop up in my illustrations, designs and fine art paintings using them as metaphors, so it seemed natural to incorporate them. People who followed my work recognized them so easily, so it seemed a natural part of my brand.
My company has since refined it's focus, I currently only market the design and illustration. My focus is more on alignment, expansion, and maintenance of company brands. The negative space in the star and it's rays have now begun to represent the core promise needed in branding and the people touch points.
I've never been one to stay inside the box, so the avatar application is fairly flexible in layouts, it aligns with the tag line or the company name really well. Its inconsistency is a constant. I tried to change it to a one or two colour design, but each time I got feedback that it just didn't look like me. I guess my happy disposition interprets as colour!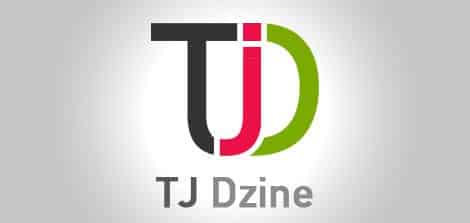 'Tanay Jaipuria – TJDzine – Web and Graphic Designer – http://tjdzine.com
My main aim when designing the logo was to keep it simple and clean. For the text, I went with DIN typeface, preferring it to Myriad Pro and Futura, since I thought it was a bit more suited to the icon, and a less 'overused' font.
I wanted the icon to be the companies initials 'TJD', so I combined the letters in a manner in which they function well together, but still can be easily read and differentiated. I went with different colors for the letters in the icon, to integrate my companies colors, and also to help distinguish between the letters
Ulysses Saloff – Web designer (Paris, France) – http://saloff.fr
I like to mix past + present / heritage + technology in my artworks. It's a way to "know ourself" better and show to other our own creative visions. So why not to do the same for my business card using heraldry (arms of my family) + a modern font ?
I see that people receive hundreds of business cards so complex…  In this card, one look is enough to know where to find me on the web and what's my name.
End of Part 10 – Submit Your Own Logo
If you want to add your own logo to forthcoming versions of this post, then check out this post 'I want your creative business logo for forthcoming post'. If you do submit a logo, then please ensure you submit a few paragraphs about how the logo came into being etc. Without this information I can't add your logo.
Flickr Group Pool
I have recently started posting all previous submitted logo's to a Flickr Pool called 'Designers Brands & Logos' to further max the self promotion for you guys.
Woop.