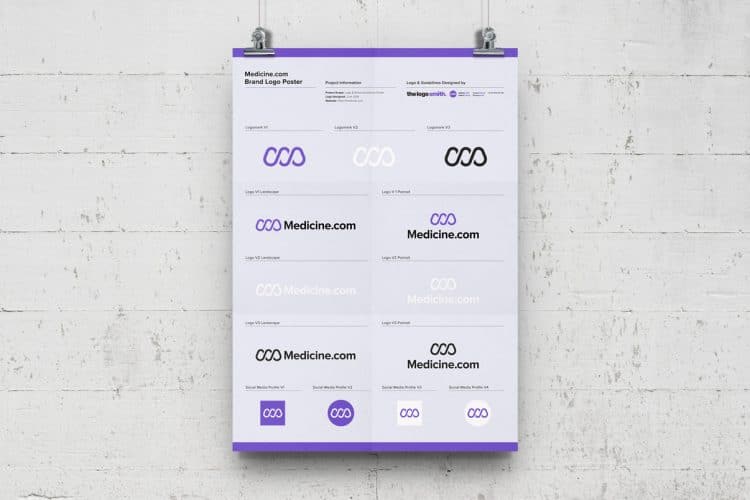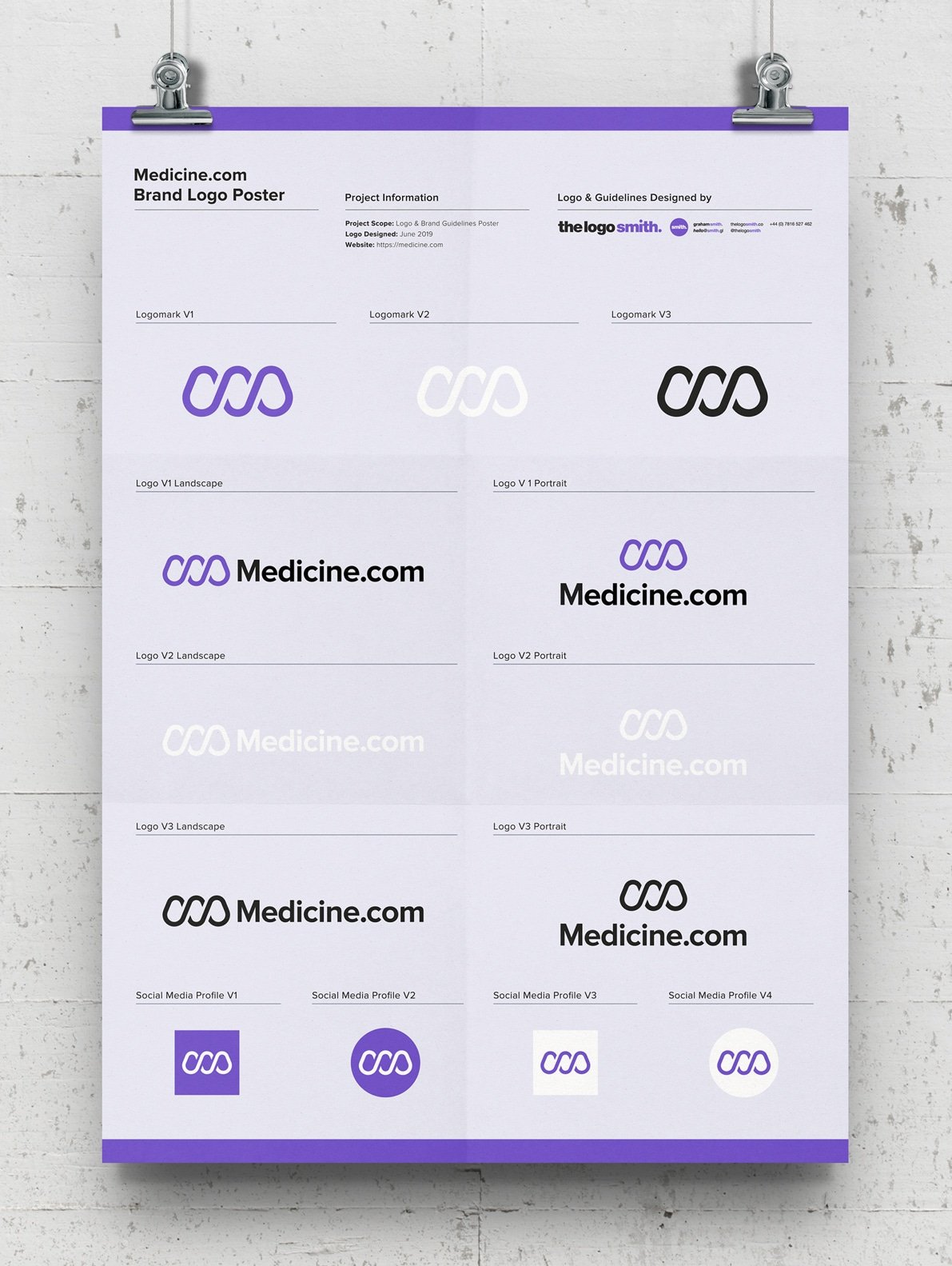 Free Logo Mockup for Download – Brand Logo Versions A3 Poster
Following the previous post: Brand Logo Usage Guidelines A3 Poster – Free Logo Mockup for Download here's the next Brand Logo Poster for you to download, based on the logo design I created for Medicine.com
This one is to go with the Brand Logo Usage Guidelines Poster, and it's purpose is to simply provide your client with the logo designs you have created for then, but in a clean and functional poster format.
If you mock it up like I have above, and send it to your client, they can see how cool it could look if printed out and hung up. Free Poster MockUp Credit: Medialoot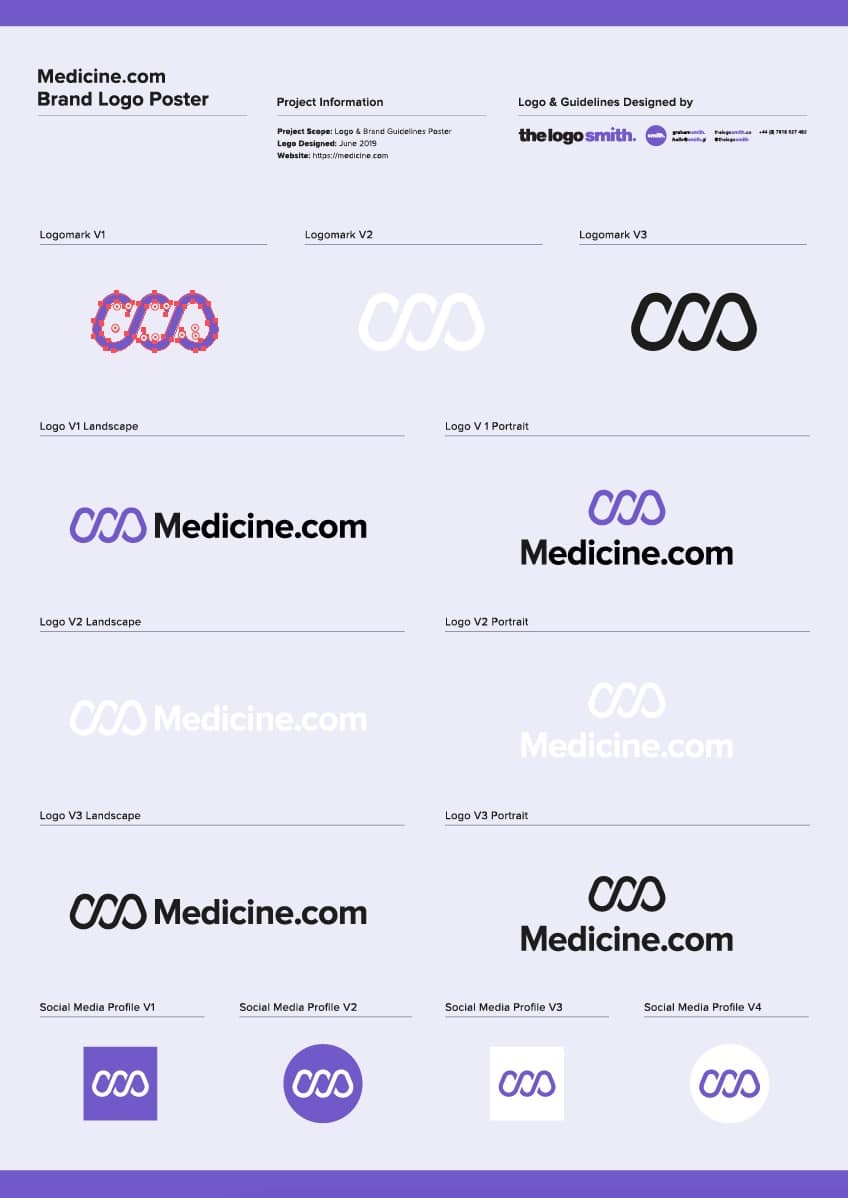 Brand Logo Versions A3 Poster – Free Logo Mockup and Template for Download
For now the file is just saved as an Adobe Illustrator .ai file, so let me know in the comments below if you need any backward compatibility etc, and I'll see what I can do.
Please ensure you remove all instances of the existing Medicine.com logo, as this is a logo I designed for a client, also remember to swap out my own logo & contact info with your own. 
If you do find this Logo Guidelines Poster useful, then I would certainly appreciate a Retweet:
"Brand Logo Versions A3 Poster – Free Logo Mockup for Download" https://t.co/HYaTYBQgyT#LogoDesign #logos #brandidentity #brandguidelines #logoguidelines #logodesigner #logo #Poster #GraphicDesigner pic.twitter.com/YoT3HNW2Mg

— thelogosmith.co (@thelogosmith) July 9, 2019
Other Brand Identity and Logo Design Mockups:


---
See also: Pricing Guidelines Template & Logo Design Proposal Template & Logo Design Transfer of Copyright Form
---
Free Poster MockUp Credit: Medialoot