Medicine.com Logo & Brand Guidelines Designed by The Logo Smith
Medicine.com hired The Logo Smith to develop and design a new logo for it's upcoming US based website, dedicated to providing medical facts from established and revered medical professionals.
Each article published in Medicine.com is checked by 3 other medical professionals, so as to avoid any incorrect data being shown and/or biased conclusions etc.
Medicine.com Logo Construction
The Medicine.com logo mark (below) is based on a double helix and a stylised initial M.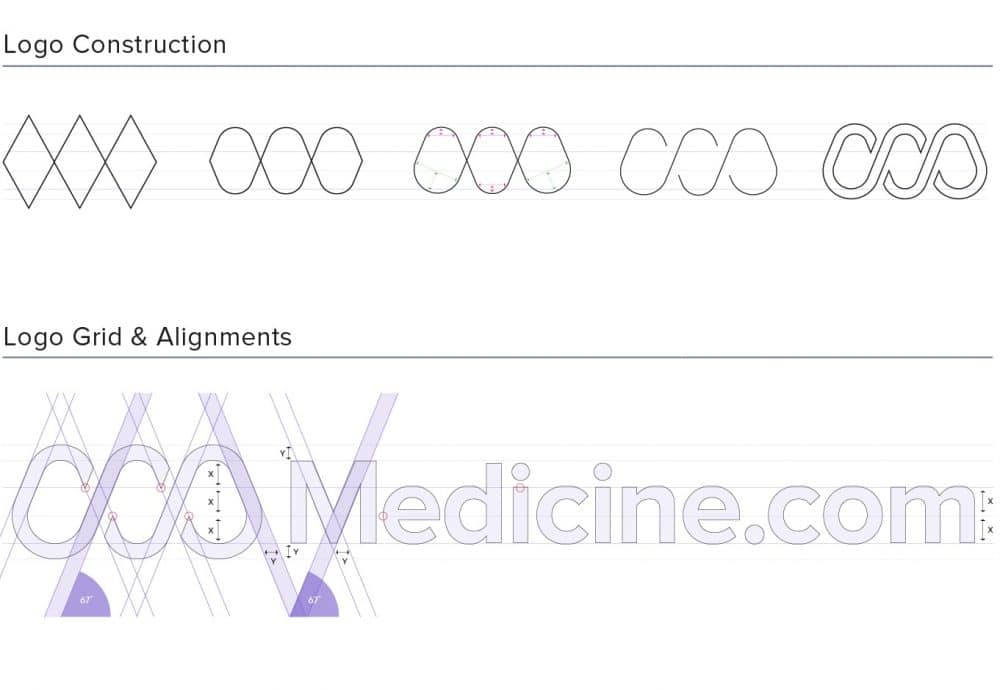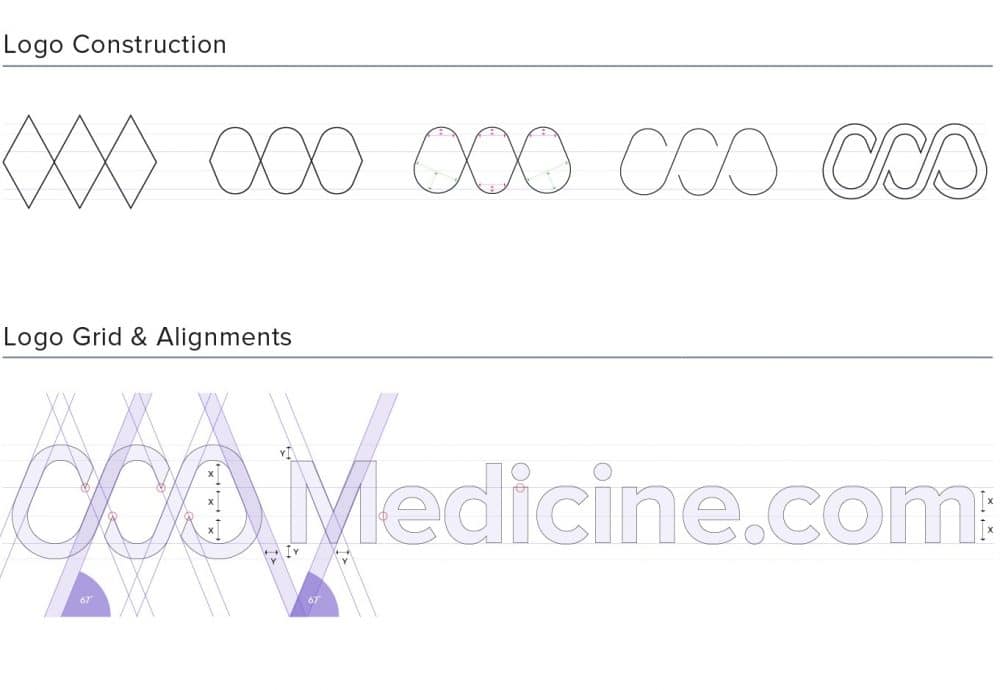 Medicine.com Brand Logo Guidelines Poster
Medicine.com Brand Logo Sheet Poster
Logo Usage Guidelines A3 Poster – Free Template for Download
You can download a copy of the above Brand Logo Guidelines and Logo Sheet Posters via this blog post.
About Medicine.com
Medicine.com is an Independent Peer-reviewed Medical & Lifestyle Information Website
Our aim is to be the most trusted, expert reviewed online resource for health related information. We will achieve this by presenting up-to-date and comprehensive health information that is peer-reviewed by medical experts and made available in a clear and concise format for consumers and healthcare professionals alike.
Your Health and Wellness is Important to us
We want to guide you through your health and wellness research with well written, comprehensive health information that will support and inspire you. We are only just getting started and have some huge plans being put into place to ensure we continue to support and guide you during your health and wellness challenges.
The Medicine.com Health Database
The up to date Medicine.com database is powered by a variety of independent leading medical-information suppliers. Individual drug (or drug-class) content and health articles are written and peer reviewed by medical experts and delivered by Medicine.com.
Medicine.com also publishes health content from other professional sources such as Healthday, Harvard Health, Merck Manual, Micromedex and the National Library of Medicine
Corporate
The Medicine.com website is intended for a U.S. audience and is hosted in a data center located in Dallas, TX, USA.
---
---