All Archived Posts in coca-cola
---
Last Updated: September 14th, 2016
| First Published:
December 16, 2013
| Subscribe with
or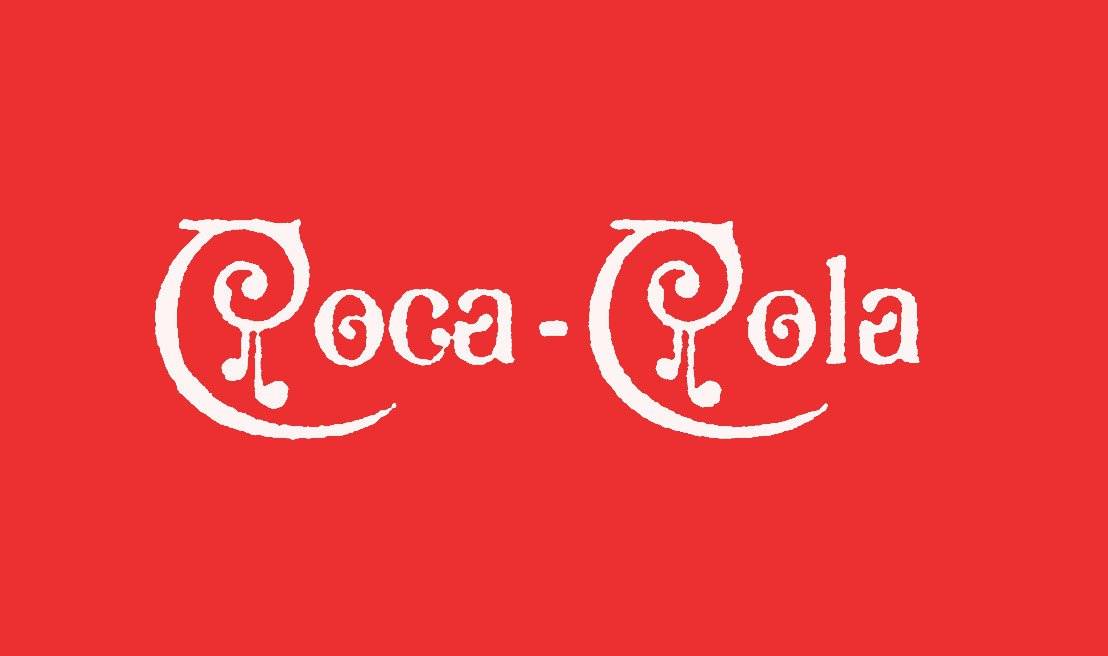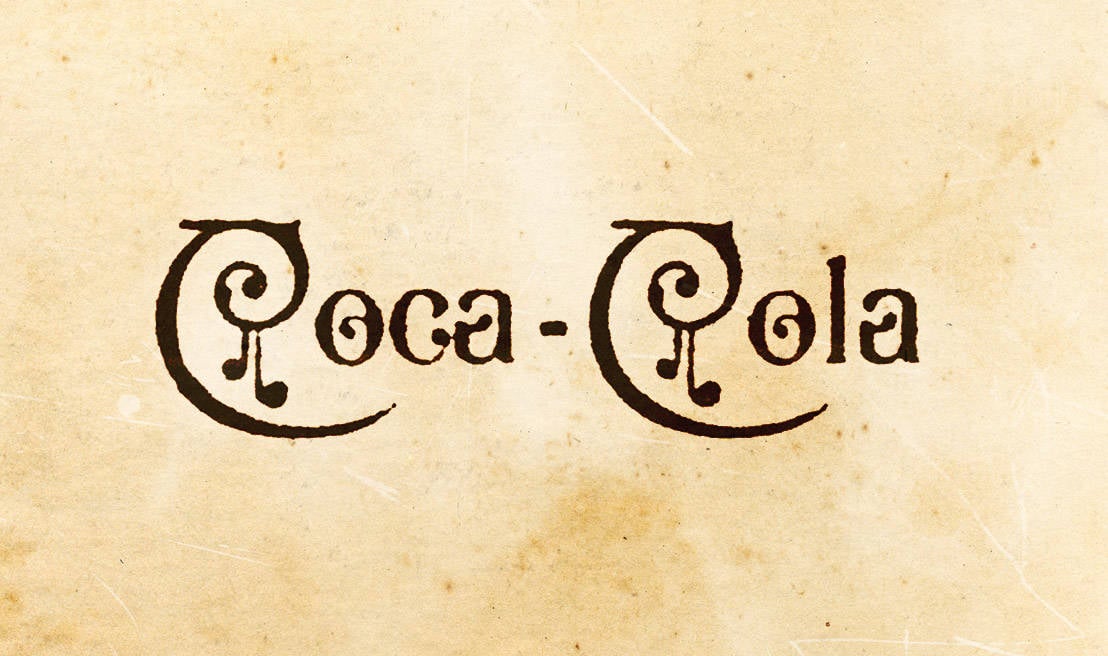 Totally love little logo trivia bits like this. Not sure I've actually seen, and took notice, of this particular design before, yet this version of the Coca-Cola logo was only designed, and used, for one whole year: 1890-1890.
Notice the adorable extra swirls and other fancy adornments. Awwww just so cute.
The previous Coca-Cola logo designed before it, even way back then, was more like the logo in we know and 'love' now. Interesting, that for just this one year, the logo would changed so significantly before quickly reverting back to the familiar script used now. What was the reason? Who was responsible? Was it a planned and temporary novelty-style logo where they always planned to revert back to the first style? So many questions.
With today's mentality (talking here about the importance of keeping ones brand image consistent, and not throwing it down the drain with hastily and ill considered changes), it might be too easy to look upon such radical, and short-lived, logo redesigns with shock and horror: how dare such a big company play so fast and loose with their company logo? I'm only 41 so it's a little hard for me to imagine how people back then viewed such changes—possibly made with such reckless abandonment—and might be fair to assume they simply didn't have the benefit of experience that we have now some 2000 million years later.
CreativeBloq: In 1890, a version of the logo was created and used only once, on the first calendar ever printed by the company. It features a style heavily reminiscent of musical notation and wholly out-of-kilter with the logo we know today. The creator of this design is unknown, but they certainly brought an unusual feel to the lettering.

It wasn't until 1893 that the first iteration of the logo we recognise today was unveiled. A slightly thinner rendering of the words Coca-Cola coincided with the company's early growth. Asa Candler had acquired the brand from Pemberton and the strategy was to outfit chemist shops with soda fountains. At this time syrup plants were built in Chicago, Dallas and Los Angeles.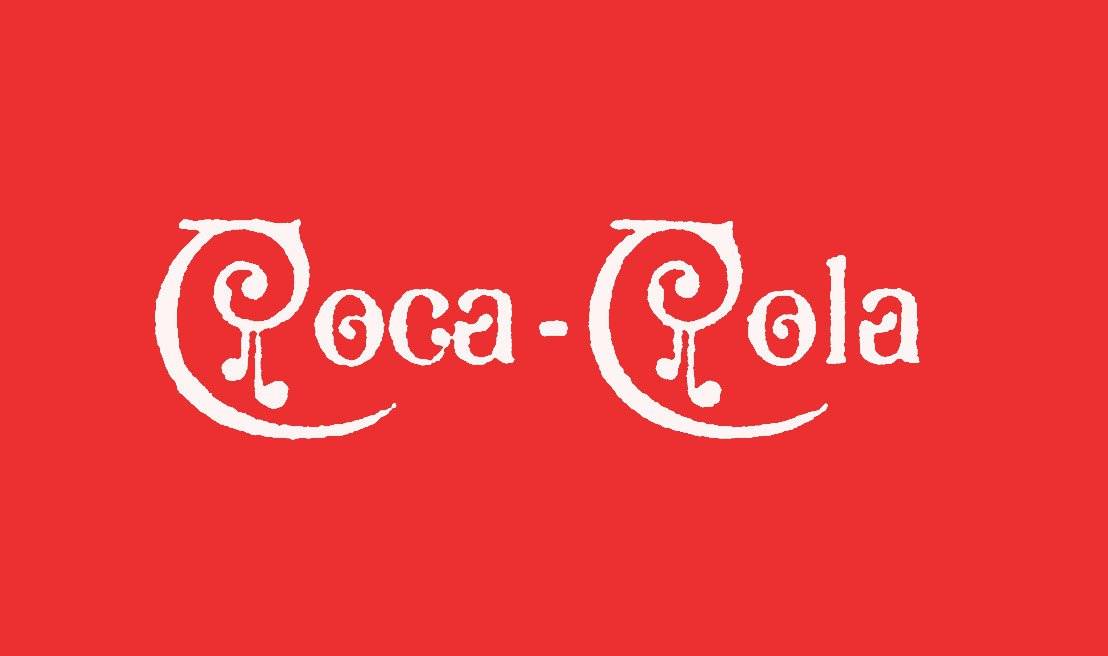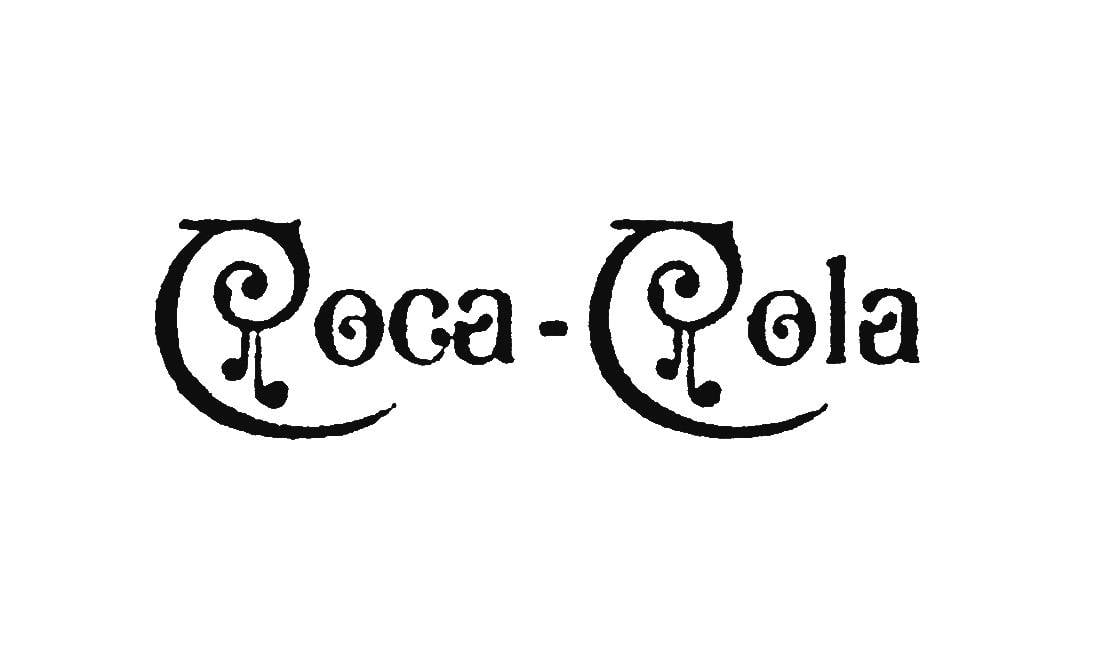 ---
Last Updated: May 9th, 2014
| First Published:
January 29, 2012
| Subscribe with
or
I'm having such a vintage moment at the moment as finding so much amazing design and illustration from decades gone.
Found these Coca-Cola advertisements by creative legend: Pete Hawley over on Today's Inspiration via Fanstasy Ink. Whilst you are there you will find lots more examples of Pete Hawley's talented creative accomplishments.
► Found onThisisn'thappiness
---
Last Updated: May 9th, 2014
| First Published:
October 10, 2011
| Subscribe with
or
Coca-Cola vs. Pepsi Logos – Revised Edition is a side-by-side comparison of all the various logo designs used by Pepsi and Coca-Cola through out their hugely successful run in business.. 
Read more http://www.underconsideration.com
Hat tip to Brand New for putting this altogether. Once you see all the Coca-Cola logo variations up together you realise how many there has been. It's a little surprising as I have always viewed the original script version as being their only brand logo, or more accurately the logo I best associate with Coca-Cola. The latest version from 2009 is the cleanest and purest of their logo styles.
I would say that Pepsi has had 3 major type logo style changes: the original script style covering 1898 to 1950 which saw the introduction of the bottle top design, the sans-serif style from 1961 through to 2005 with the last major type style change in 2008.
My favorite Pepsi logo was the bottle top style of the 1973 version.
Brand Reversions of Pepsi and Coke
Coca-Cola-Pepsi Brand Reversion
Pepsi-Coca-Cola Brand Reversion
© 2006-2016 All Rights Reserved
The Logo Smith: Logo & Brand Identity Design Studio, with 25 Years Experience.

Graham Smith: 10 Badgers Copse, Seaford, England
Tel: +44 (0) 7816 527 462 Email: [email protected]