1976 Montréal Olympics Logo Standards Manual
Short and sweet selection of vintage logo and identity guidelines from the 1976 Montreal Olympic Games, designed by Georges Huel and Pierre-Yves Pelletier.
It's interesting to see that the logo was actually designed over a grid system (below), with the logo design itself representing: a podium, a running track, the letter M and the Olympic rings.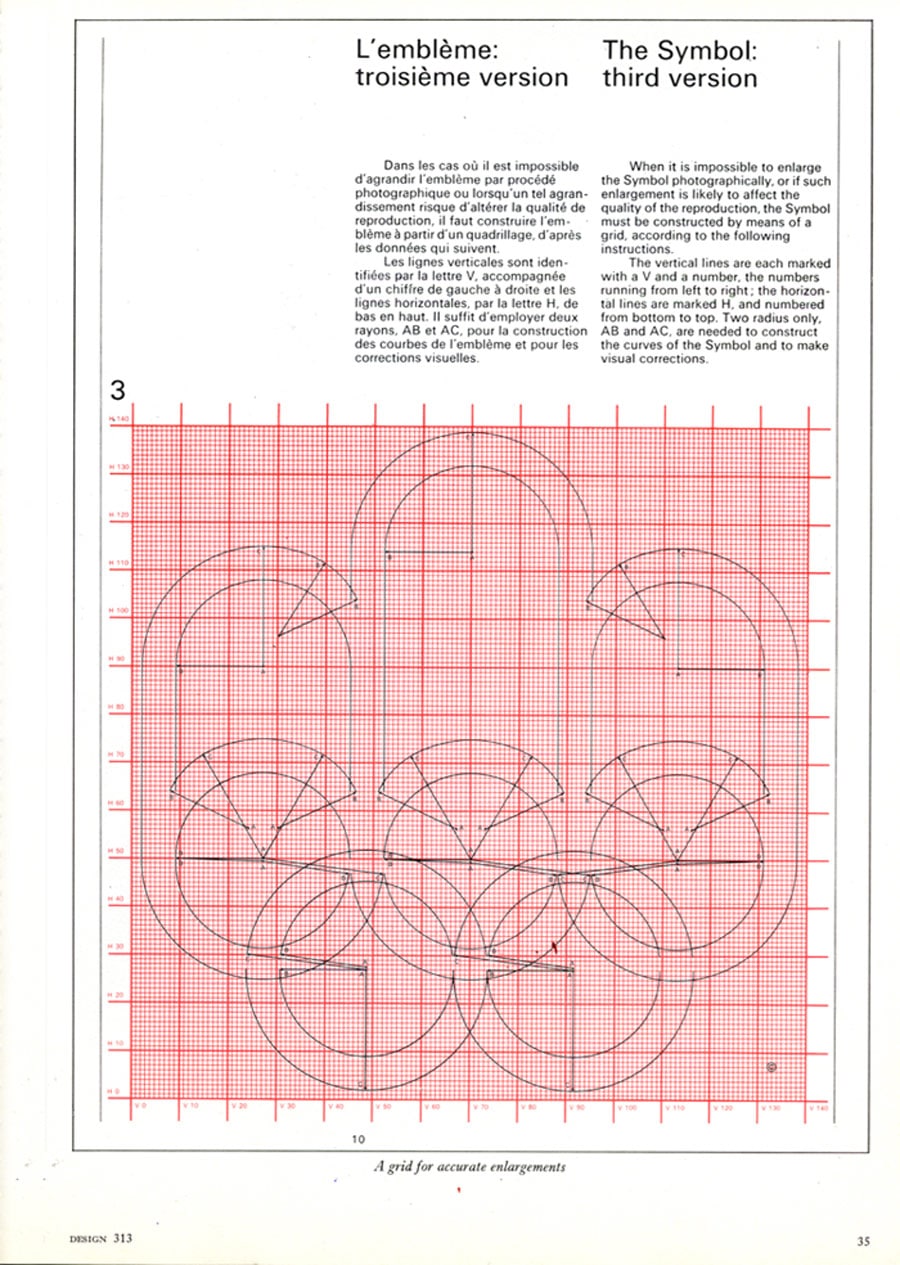 When it is impossible to enlarge the Symbol photographically, or if such enlargement is likely to affect the quality of reproduction, the Symbol must be constructed by means of a grid, according to the following instructions.

The vertical lines are each marked with a V and a number, the numbers running left to right; the horizontal lines are marked H, and numbered from bottom to top. Two radius only, AB and AC, are needed to construct the curves of the Symbol and to make the visual corrections.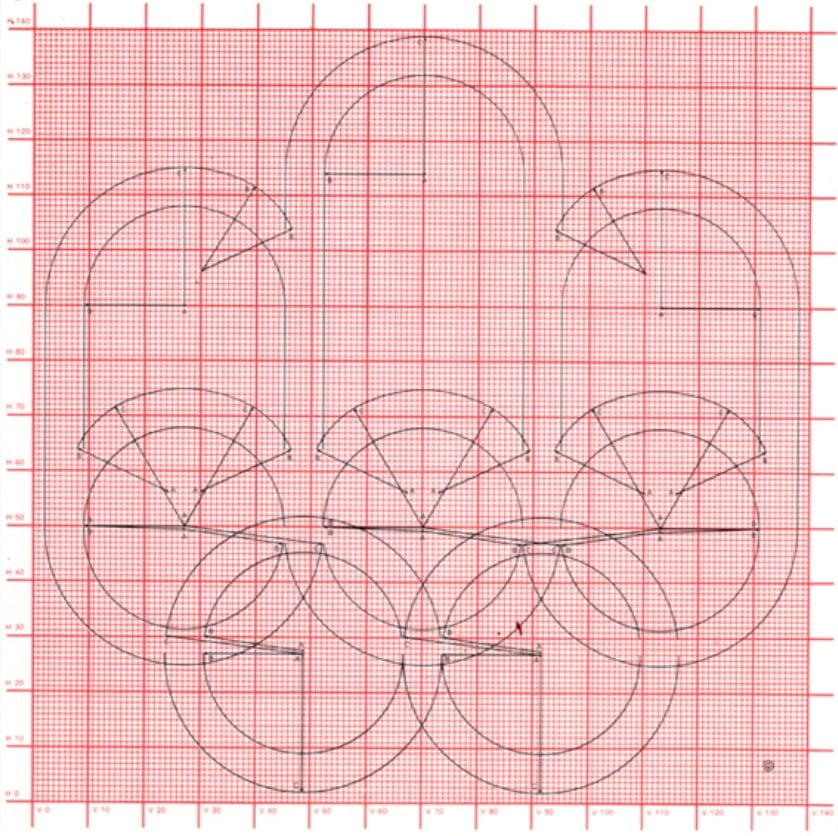 Just love seeing this traditional approach of logo design, and marvelling at the sheer attention to detail needed to ensure accurate logo reproduction.
Sometimes logo grids ARE crucial.
View the rest of the 1976 Montreal Olympics Logo Standards over on Flickr: 1976 Montreal Olympics Basic Logo Standards Flick Set




Here's a small selection of additional print and design:
Recreated Vintage 1976 Montreal Olympic Logo Grid Poster for Download
Update: I've not recreate the below Olympic Symbol Grid, which you can download here: Recreated Vintage 1976 Montreal Olympic Logo Grid Poster for Download

---
---
If you like the Logo & Brand Identity Design work I have done in my Portfolio, and Case Studies and Monomarks, and are looking to hire yourself a Highly Talented, and Super Experienced (28 Years), Freelance Logo & Brand Identity Designer, then look no further. Visit Hire Me, and fill in the Design Brief, or just Contact me.
The Logo Smith has Full Business Idemnity Insurance (FCA Regulated).