Unevolved Brands – The answers
When I initially started Unevolved Brands, I included the option to leave comments via Disqus. It was quite fun seeing people make guesses, wrong or right. But after I while I realised that a few hard core people were almost waiting for each new brand and would leave the correct answer almost immediately.
Which is fine, but it then spoils the quiz fun for others, making the concept a little duller. So I have recently decided to remove the comments so that the answers are not immediately on show.
Remember there is also a Flickr set available where you can still leave comments and answers if you want to show people how clever you are. :)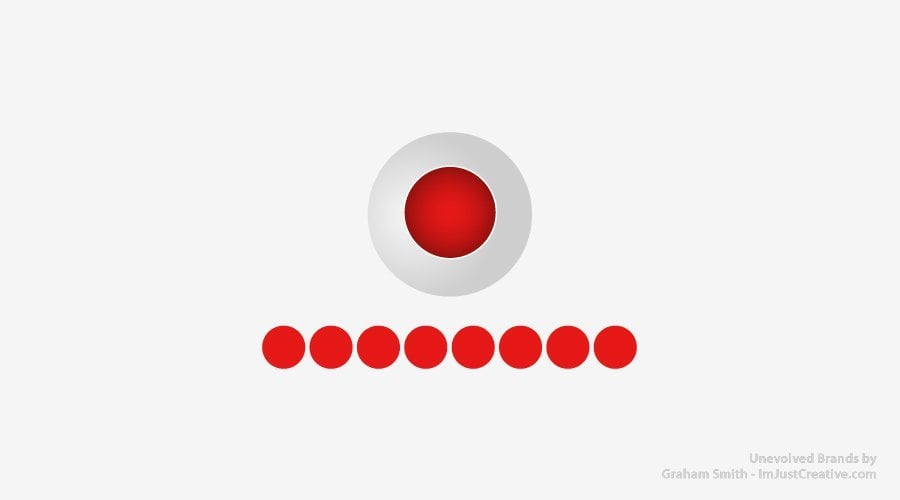 Check this post for answers
I will also now release the answers at the bottom of this post. So a few days after each new brand is released, you can check back here to see if the answer is available.
Pan Am
American Airlines
Tamiya
Sony Ericsson
Budweiser
Dribbble
Apple
RedBull
T-Mobile
FedEx
CNN
Flickr
Subway
Bing
BP
Baskin Robbins
I Love New York
LG
Dunkin Donuts
Twitter
Kelloggs
Burger King
The North Face
Ikea
UPS
TicTac
GAP
Addidas
TomTom
Android
Perrier
USyFy
Cisco
Caterpillar
KFC
Yahoo
Evernote
Reuters
Pantone Hexachrome
Nike
Hulu
Marin
Adobe Air
Macromedia
Esso
Starbucks
Ann Summers
DaringFireball
Google
Mastercard
DFS
Bing
Oprah Winfrey Network
Sprint
Visa
Fila
Lego
McDonalds
Gucci
Fox and Sons
Converse
Time Warner Cable
BT
Mint.com
Tacobell
Caribou
Molson Canadian
Swatch
Financial Times
Bosch Lomb
Faber Castell
Lush
Cirrus
Chase
76
Cingular
Best Buy
Tumblr
Reddit
BlackBerry
BBC
Technicolor
PWC
YouTube
American Express
New York Public Library
MSN
79ers
Firefox
Avid
Harely Davidson
GrooveShark
Hertz
Museum of London
Pepsi
Vodafone
Jack in the Box
Pfizer
Park Tools
Quicktime
Pixar
Pantone
Wallmart
Gran Tourismo
Discovery Channel
Swisscom
Animal Planet
Oxfam
Xerox
FourSquare
General Mills
Polaroid
Meredith
Smart
Tron Legacy
BMW
Memorex
FaceBook
Olympic Rio
Everlast
Panic
Quark
Ocado
StarWars
Boxee
BoingBoing
US Army
NFL
Ferrari
Orange
Nazi Swastica
Royal Air Force
Speedo
AA
37Signals
WWF
JCPenney
Electronic Arts
More Than
Smashing Magazine
Apple Corps
National Geographic
Girl Scouts
Mitsubishi
Avery Dennison
Smeg
Answers will be updated a day or so after the release of each new Unevolved Brand.
---
---