There really isn't anything that is safe from being Helverticarised: we've had a whole variety of Helvetica themed goodies in the past, from the Helvetica Bike, Helvetica The Perfume: "The Scent of Nothing", the gorgeous Helvetica Moleskines, Helvetica Wine (designed by WildWildWeb), and a crap load of other Helvetica themed items.
The latest item to be branded with Helvetica? The humble wrist watch, although in this case a very non-humble watch by Mondiane.
Mondaine is known to many as the official timekeeper of the Swiss Railway system—who are currently working on the The Helvetica Watch, also known as the No.1.
The images above are actually renders, but the word is the No.1 Helvetica watches are very real, and will be available for purchase around September.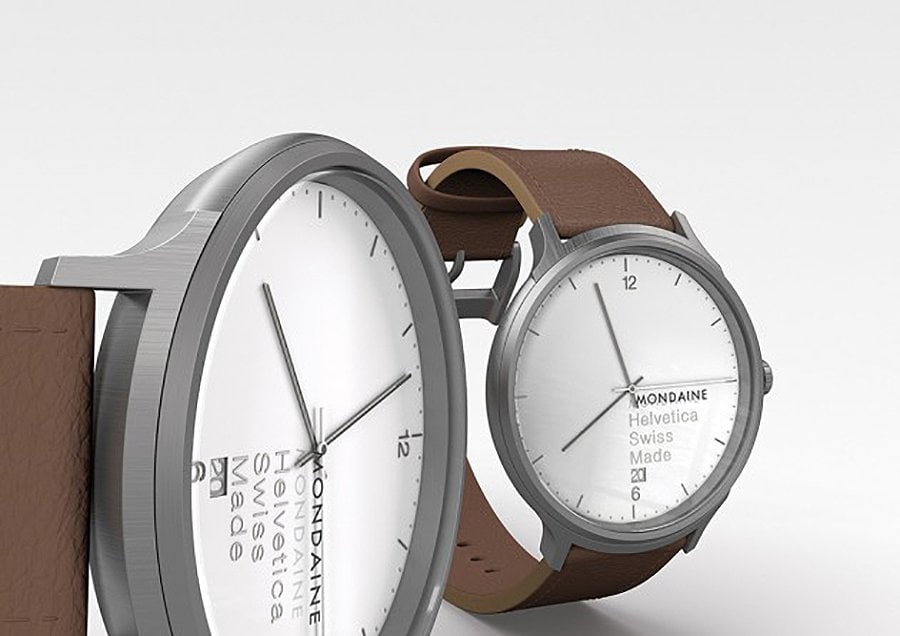 The Helvetica No 1 Watch Styles
The Helvetica No. 1 Watch by Mondaine will come in five different case sizes, and in three different font weight classes: Light (26 and 38mm), Regular (33 and 40mm) and Bold (43mm). But that's not it, there are further style variations based on several styles of steel case, including: black, gold and PVD as well as several strap options.
Original article found on http://www.wristwatchreview.com
---
About this Post
Written by:
Graham Smith
:
Date of Publication
First Published on:
2014/07/21
and Updated on:
2019/10/06
Post Categories
Filed In Categories:
Design Essentials, Helvetica
Post Tagged by
View More Posts by Category
---
---
If you like the Logo & Brand Identity Design work I have done in my Portfolio, and Case Studies and Monomarks, and are looking to hire yourself a Highly Talented, and Super Experienced (28 Years), Freelance Logo & Brand Identity Designer, then look no further. Visit Hire Me, and fill in the Design Brief, or just Contact me.
The Logo Smith has Full Business Idemnity Insurance (FCA Regulated).