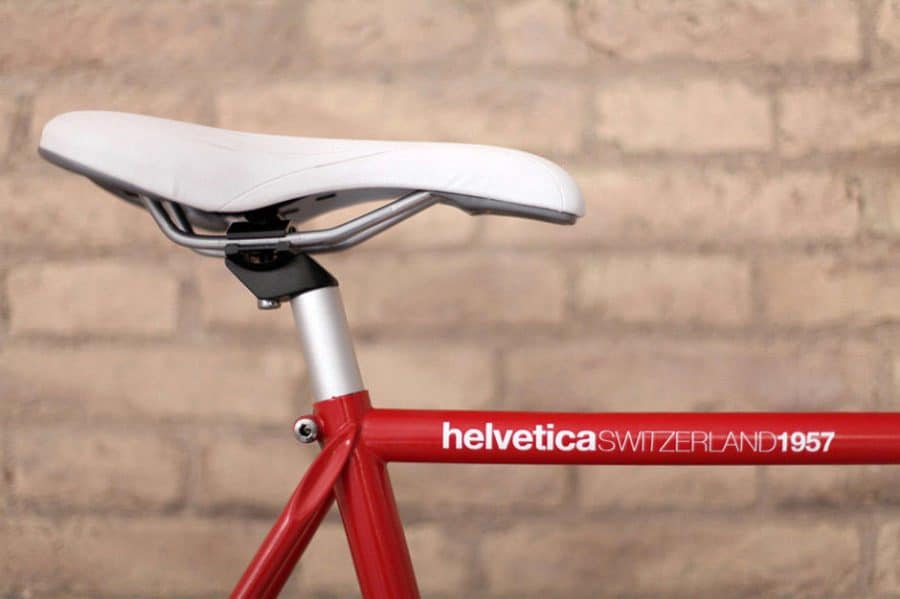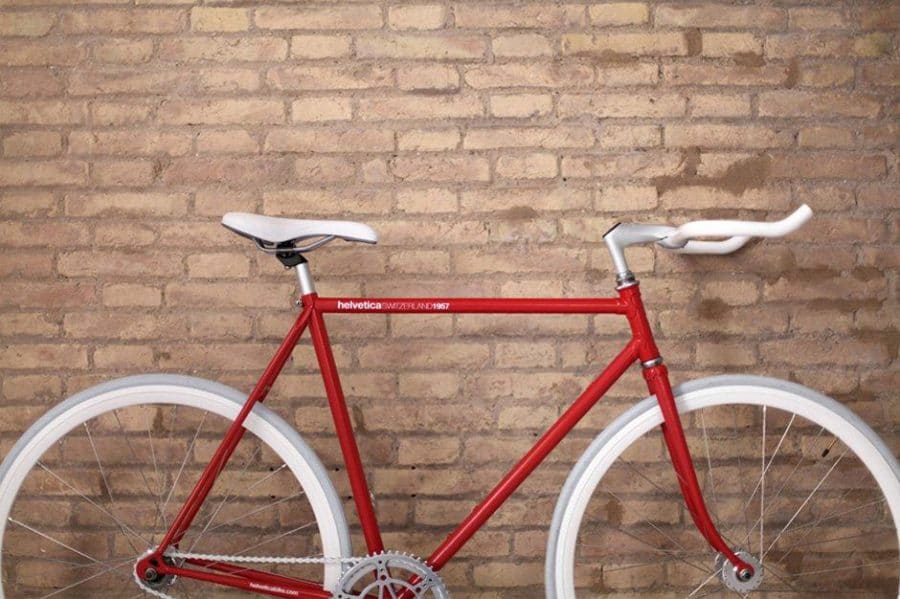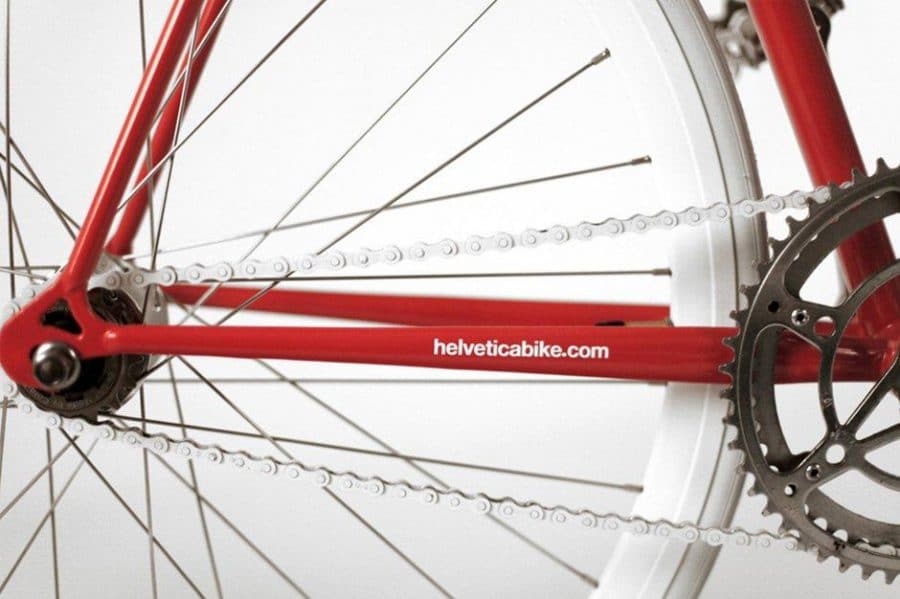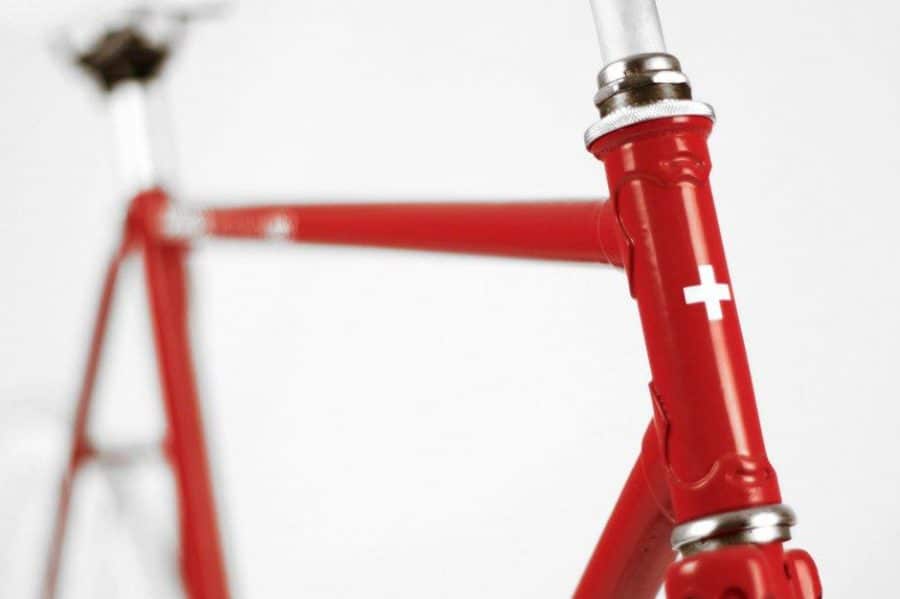 So the Helvetica Bike is of course a thing of utmost beauty, and I would not hesitate to sit my ass down on that lush white saddle.
Love the Swiss cross over there on the front, and I think the bike would almost look lush with all the other white stickers removed.
However, and I really do hate to put a downer on bike design, I quickly noticed an inexcusable typographic error.
Can you tell what it is?
For me this sort of error, given the focus on all things Helvetica and typographic, is somewhat slack. So sad. So so sad.
---
Meta
Written by:
Graham Smith
:
1st Posted:
2012/05/28
& Post Updated:
2019/09/19
Filed In Categories:
Designer Spotlight
Posts by Category
Subscribe to Blog Updates: RSS, Email, Feedly
---
---
If you like the Logo & Brand Identity Design work I have done in my Portfolio, and Case Studies and Monomarks, and are looking to hire yourself a Highly Talented, and Super Experienced (27 Years), Freelance Logo & Brand Identity Designer, then look no further. Visit Hire Me, and fill in the Design Brief, or just Contact me.
The Logo Smith has Full Business Idemnity Insurance (FCA Regulated).