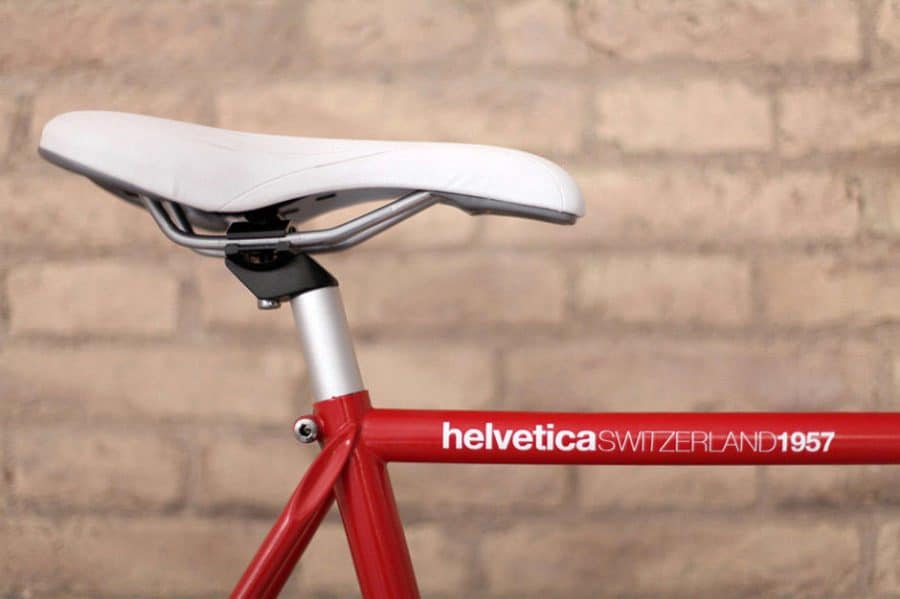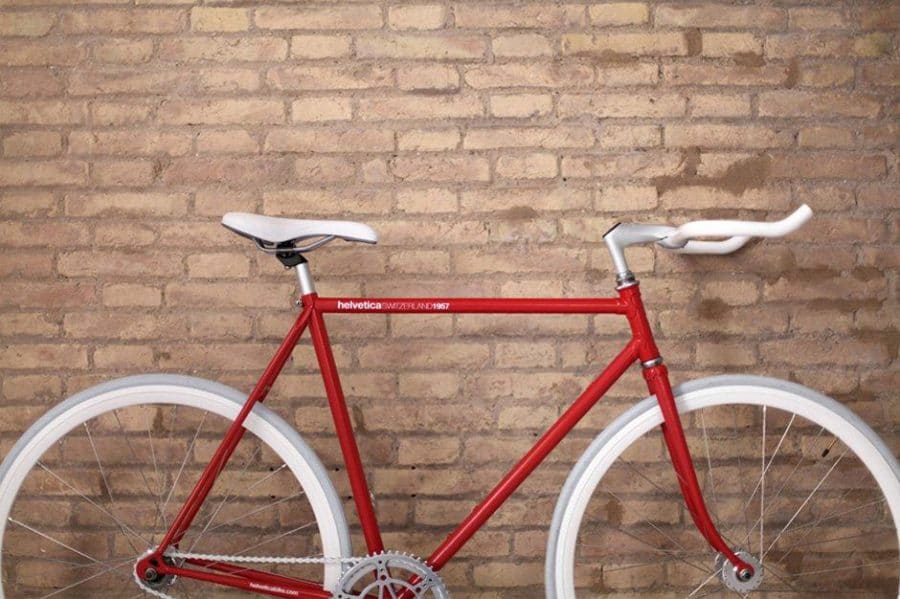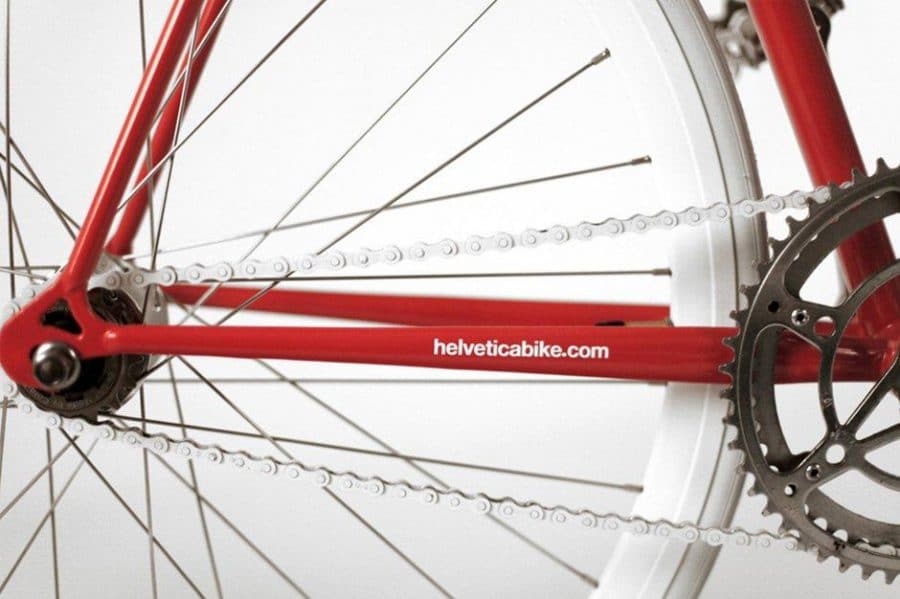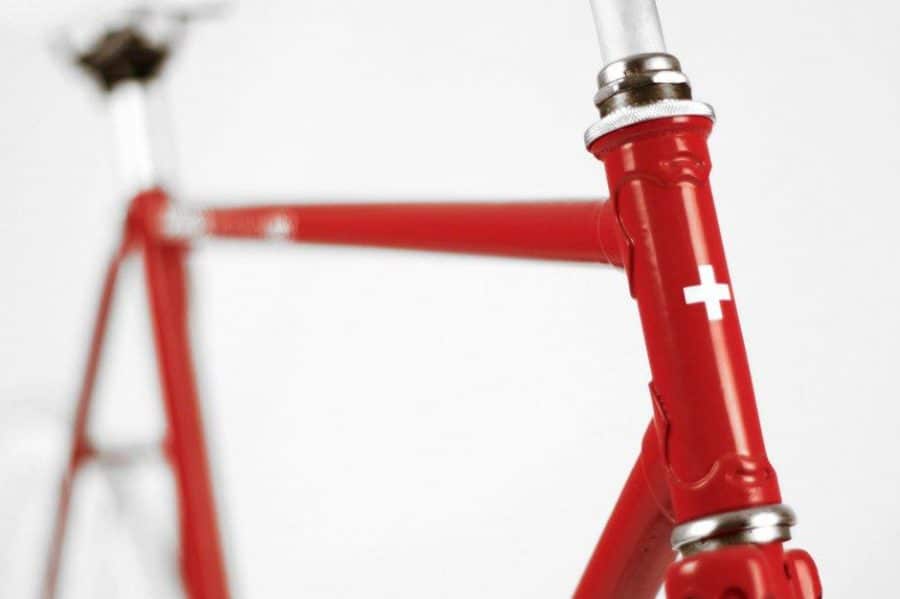 So the Helvetica Bike is of course a thing of utmost beauty, and I would not hesitate to sit my ass down on that lush white saddle.
Love the Swiss cross over there on the front, and I think the bike would almost look lush with all the other white stickers removed.
However, and I really do hate to put a downer on bike design, I quickly noticed an inexcusable typographic error.
Can you tell what it is?
For me this sort of error, given the focus on all things Helvetica and typographic, is somewhat slack. So sad. So so sad.