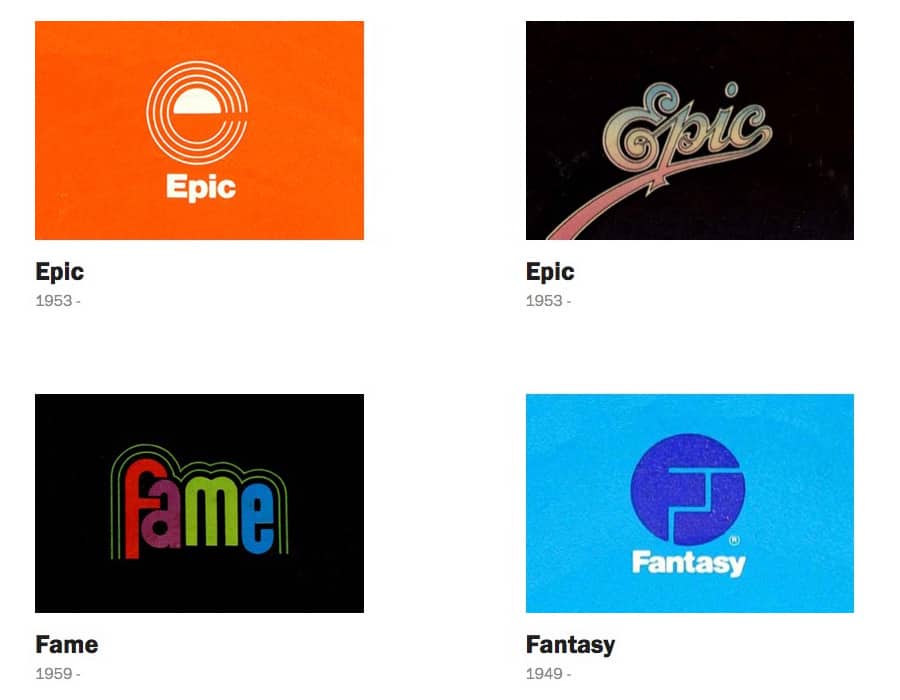 Record Label Logo Design – A Monster Logo Compilation by Reagan Ray
This record label logo compilation has surely got to be one of the largest logo compilations out there? Reagan has done an incredibly job of sourcing these record label logos, and then presenting them in a clean and simple fashion.
Quite a few of these are familiar, but I'd certainly say the majority are not!
I've just picked out a handful to post here, so please do head over to Reagan's website and view the entire collection for your self.
From Reagan's own words:
"This was a beast of a post to put together. In my other logo posts, I was dealing with hundreds of brands. With record labels, it's in the thousands. If you include indie and foreign labels, I feel like I could have spent the next few years trying to track down and organize all the label logos out there. Halfway through, I almost decided to split it up by either decade or genre, but it was just too daunting.

So after tons of browsing (thanks 45cat!), I've managed to curate what I think is the cream of the crop. I've mostly stuck to the major labels, with some off-beat stuff mixed in. As with most logo collections I've put together, the oldies (and nostalgia) rule the day. If there's a great one I missed, hit me up on twitter and let me know about it. Enjoy!"
Record Label Logo Designs

---
---
If you like the Logo & Brand Identity Design work I have done in my Portfolio, and Case Studies and Monomarks, and are looking to hire yourself a Highly Talented, and Super Experienced (28 Years), Freelance Logo & Brand Identity Designer, then look no further. Visit Hire Me, and fill in the Design Brief, or just Contact me.
The Logo Smith has Full Business Idemnity Insurance (FCA Regulated).