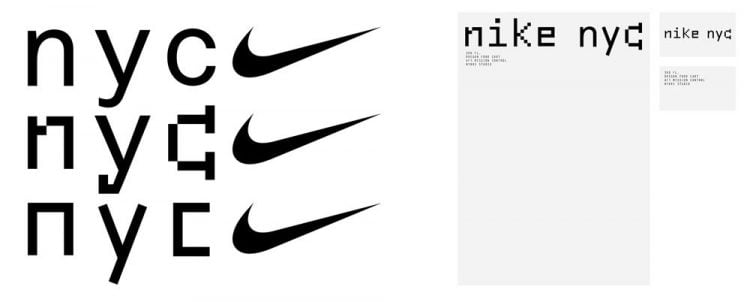 Nike NYC Headquarters Logo & Brand Concepts
Here's some famous logo and brand identity inspiration for you this Saturday; Nike NYC Headquarters Logo & Brand Concepts work by Bureau Borsche; I just loved the rawness of some of these Nike concepts.
From what I can tell Bureau Borsche were responsible for helping with the visual look and feel of the Nike NYC project, whilst other aspects of this project were given to other designer and artists, and ultimately headed up by Nike's own Workplace Design + Connectivity Team.
Logo & Lettering Proposal 1, 2 + 3
There are three main Nike logo & brand identity proposals, which are shown below with the core logo, then one image with thumbnails of the other aspects of the identity, which you can see individually on their website.
What a great project to be involved with, and quite rightly proudly shown off by Bureau Borsche.
About the Project
Bureau Borsche: Oregon born, but raised on the streets of New York, Nike has set up shop outside Koreatown, New York, on 855 Avenue of the Americas. Spread across 6 floors and 150,000 square foot, the office space includes the usual trappings, such as conference rooms and the Nike specific, like the company's own 4,000-square foot basketball court. The overall concept was designed by the brand's Workplace Design + Connectivity team in collaboration with different artists and designers. Bureau Borsche helped develop the visual look and feel.
Nike NYC Logo & Lettering Proposal 1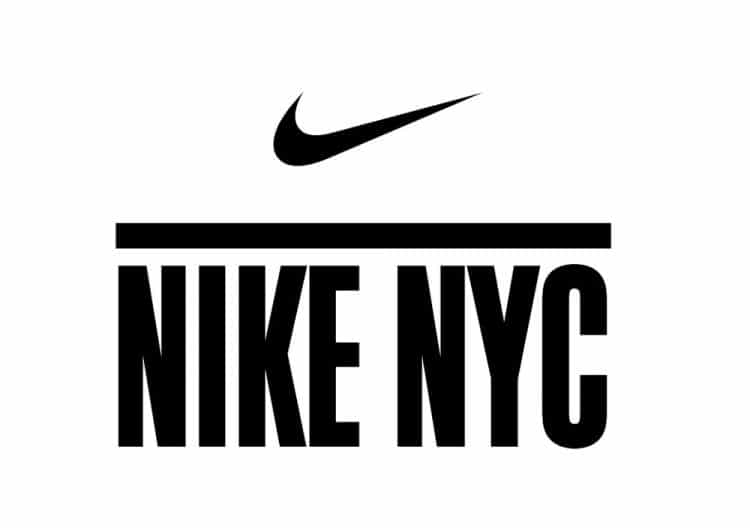 Nike NYC Logo & Lettering Proposal 2
Logo & Lettering Proposal 3