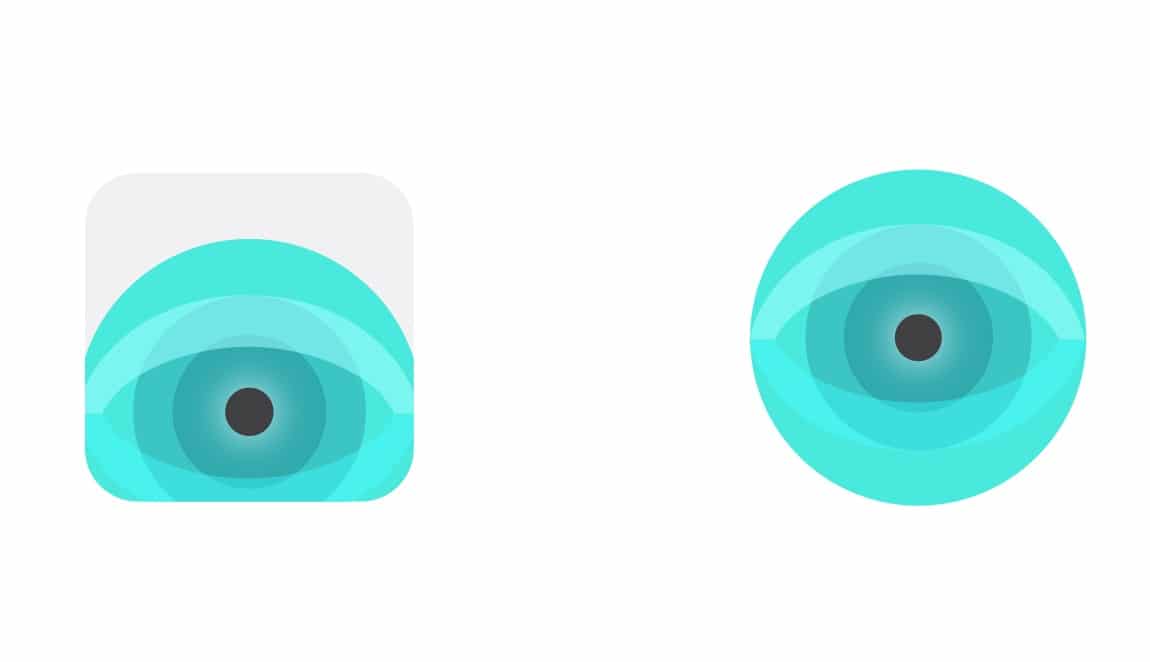 VIEW'D is a new logo design and iOS app icon design project, which I'm currently working on, and am happy to share the ongoing logo design case study of this ongoing branding project.
I will update this ongoing logo design case study with new screenshots and photos of my mock-ups, sketches, and scribbles as they are done.
In this post are just a few snapshots of the later stages of the project, showing the most recent logo design concept (above), as well as some initial thoughts on the style of typography for the VIEW'D brand name.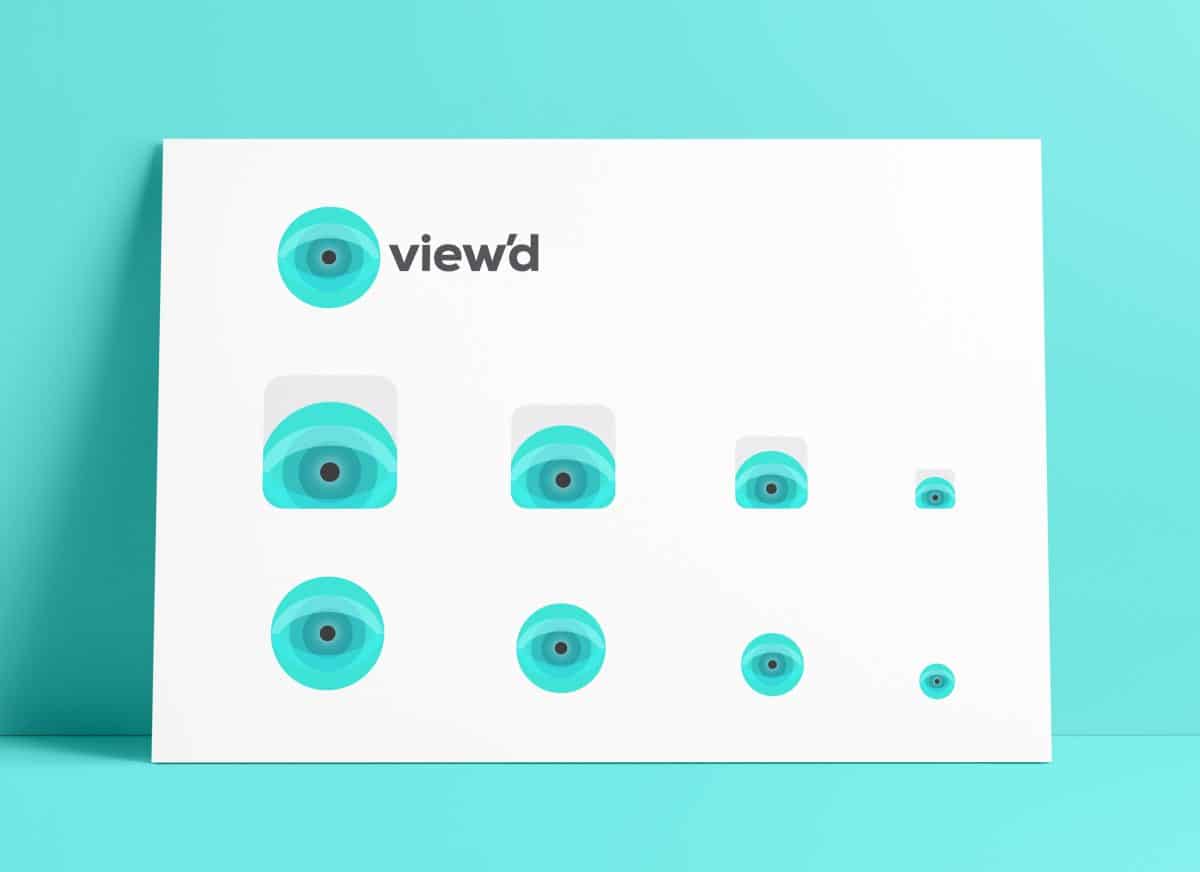 VIEW'D – Logo Design Case Study
This is proving to be a fun and interest project to work on, mostly because it's challenging. I like a challenge. It's challenging because there are a few direct competitors to VIEW'D: namely Skype and iChat, but this app has some practical advantages that could make it a worthy contender.
Getting the styling and branding right, and probably the iOS app icon in particular is really important.
I know for a fact that a nicely designed application icon is important, and can play a big role on someone choosing to download it, or place it pride of place on their main home page screen.
Its like the 'don't judge a book by it's cover; but a lot of us do.
To this effect I've chosen to adopt more of an overall visual graphic, than a regular logo. As in, the brand name and typography is pretty secondary to the actual eyeball, as this is what will ultimately be seen first.
Actually the same was true for the Feedly logo (which was also animated) and app icon design I did some years back, and that's still going strong.
There was more of a design focus on the cross platform application icon, that the actual logo as a whole. You rarely see the 'feedly' name (set in Helvetica).
VIEW'D is set to be a new dynamic application that brings phone and video calling to a whole new experience.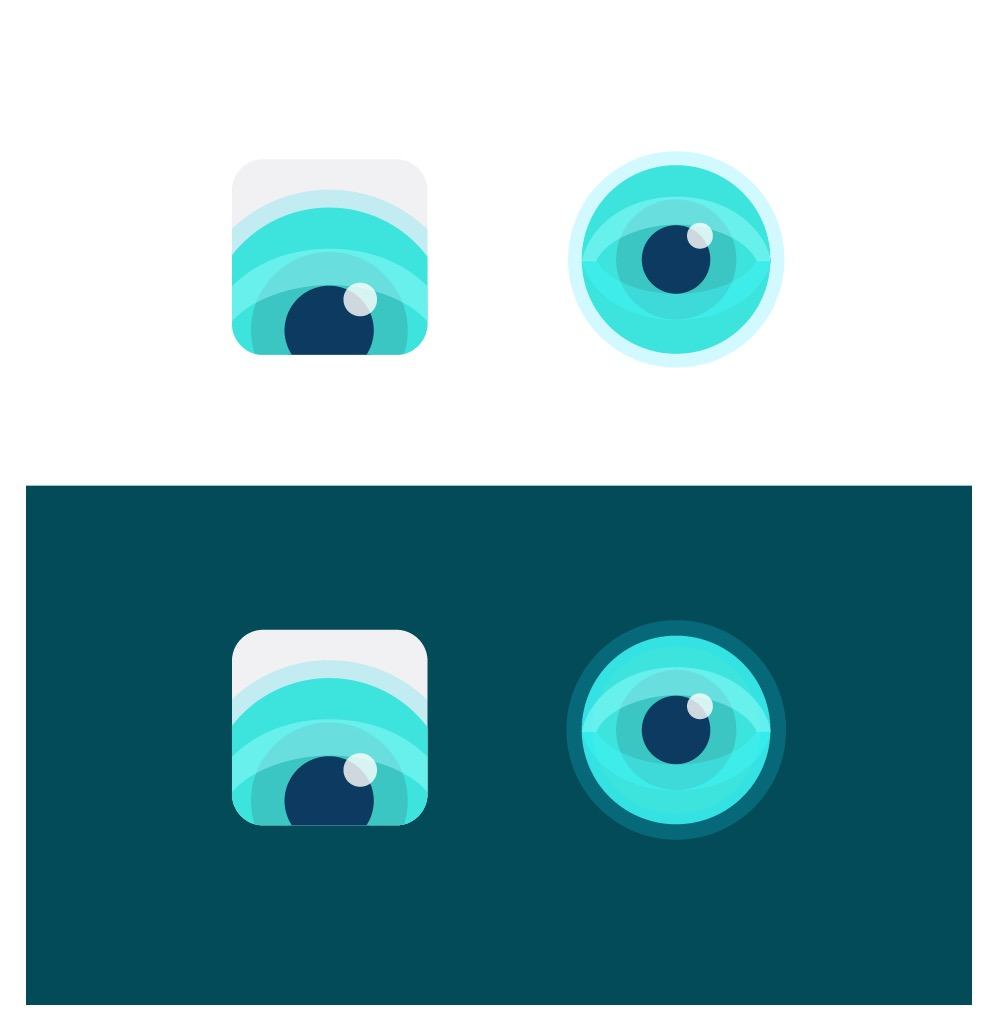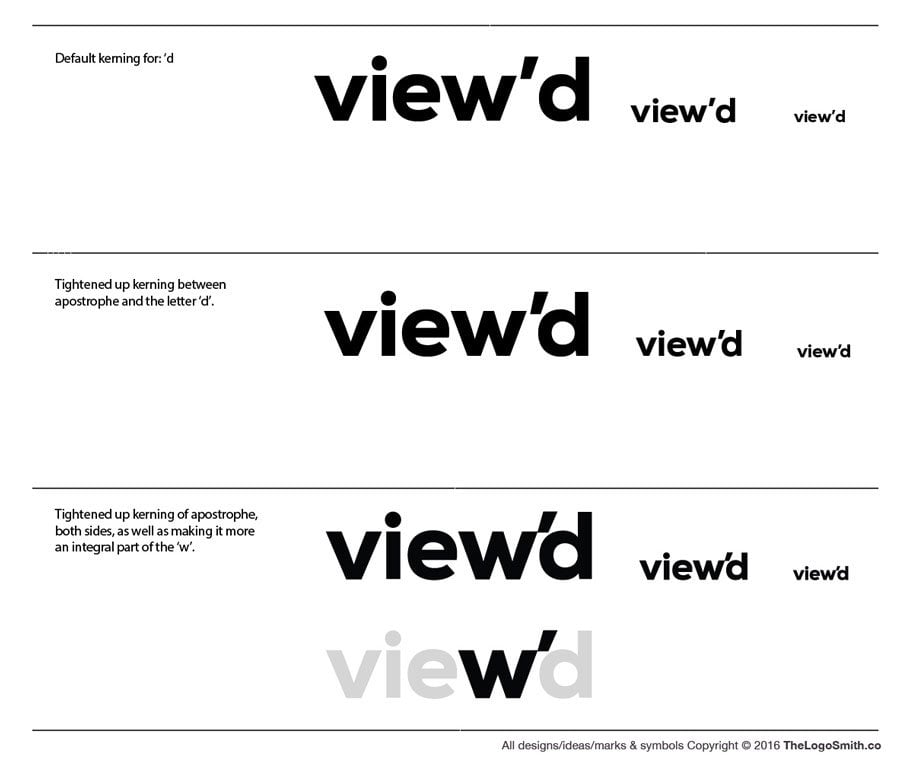 Design Updates: 07.03.21
Some minor changes to the eye, by removing the outer light blue border that was previously there.
Also enlarged the inner dark blue circle (iris) and the Play icon relative to it's surrounding elements.
As a freelance logo designer, the number of logo ideas and concepts that end up either off-the-mark, or simply no-good, can vary from project-to-project.
However, I like to feel there is rarely a wasted moment on a project as some of the unused logo ideas can either be repurposed for another client, or in my case, sold as mentioned in this post: Custom Logo Designs for Sale.
This logo design can also be viewed on Dribbble