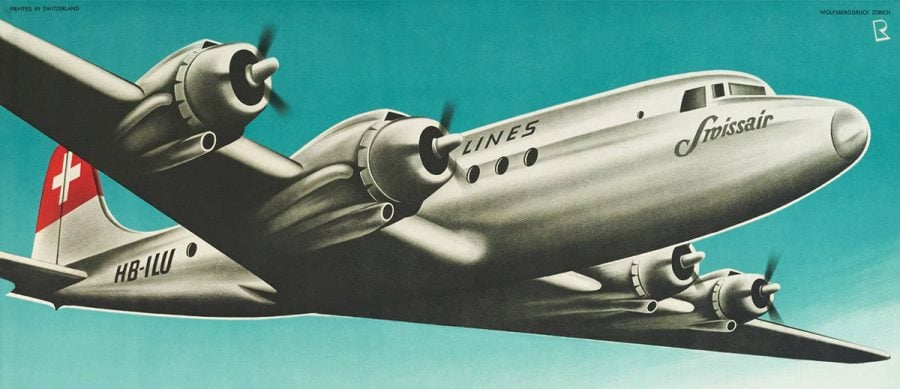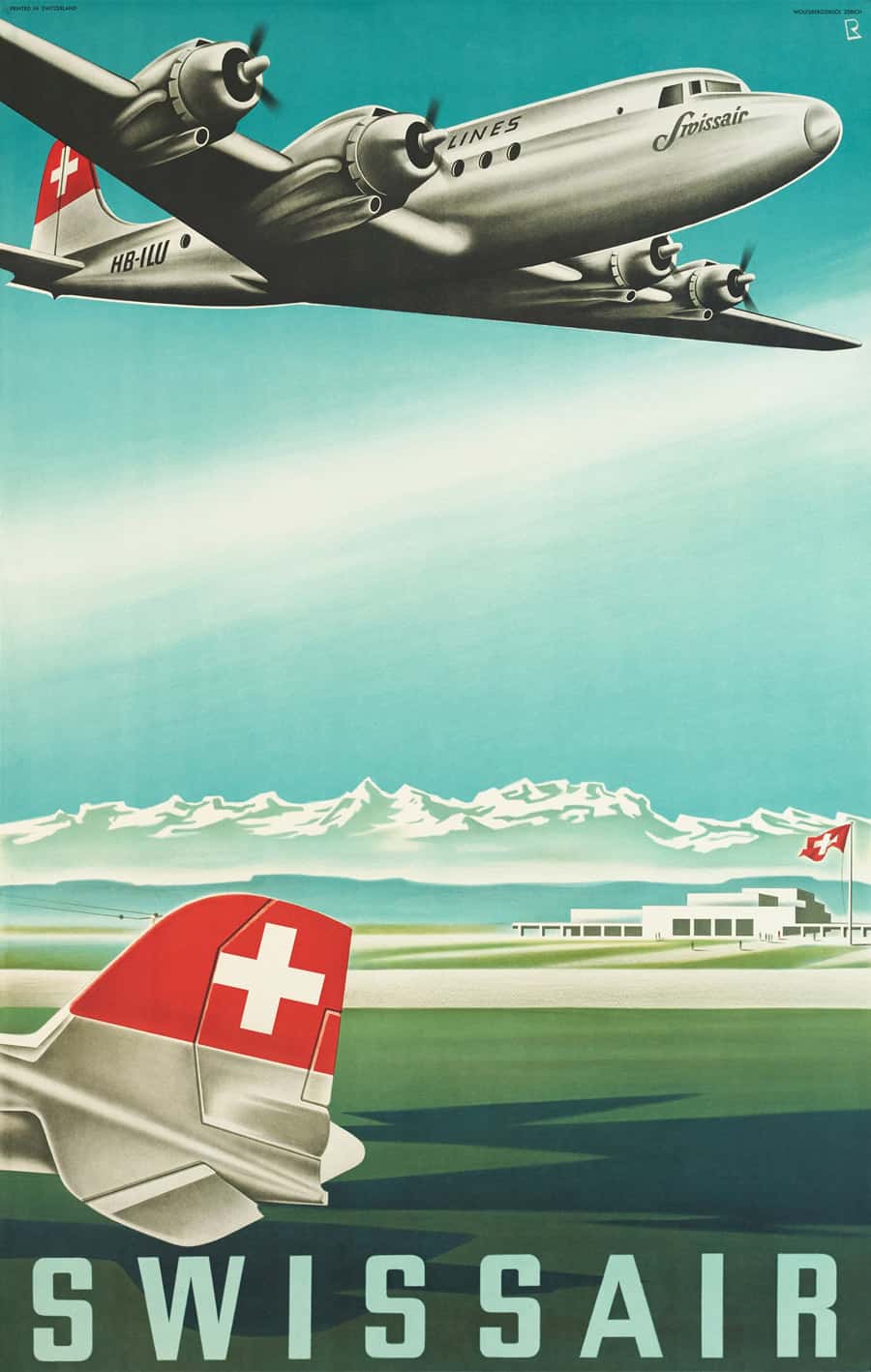 Original Vintage Swissair Poster Designs from Galerie123
If you're a fan of vintage original airline memorable, then this selection of 140 Vintage Swissair Poster Designs, available for sale as prints from Galerie123, will be of some delight to you.
Galerie123: During the last 20 years Galerie 123 has diligently assembled one of the most important poster collections of Swissair, the old national Swiss airline company.

It is with great pleasure that we are exhibiting, both in our gallery and on our internet site, this collection of 140 original posters, completed by an exceptional series of company model planes.

This page contains a large number of posters printed by the company Swissair. Those that are marked sold are not available for the moment. These photos come from our archives.

We have made the choice to to present them online in order to complete our story and to offer our visitors an almost exhaustive vision of the posters commissioned by Swissair.
Found via Coudal.com
Original Vintage Swissair Poster Designs from Galerie123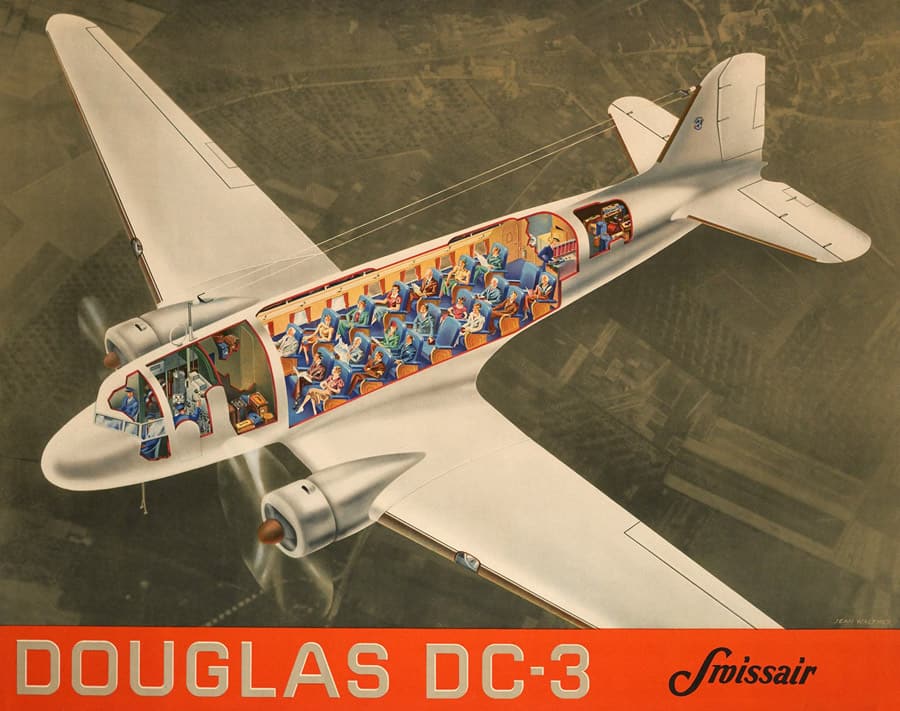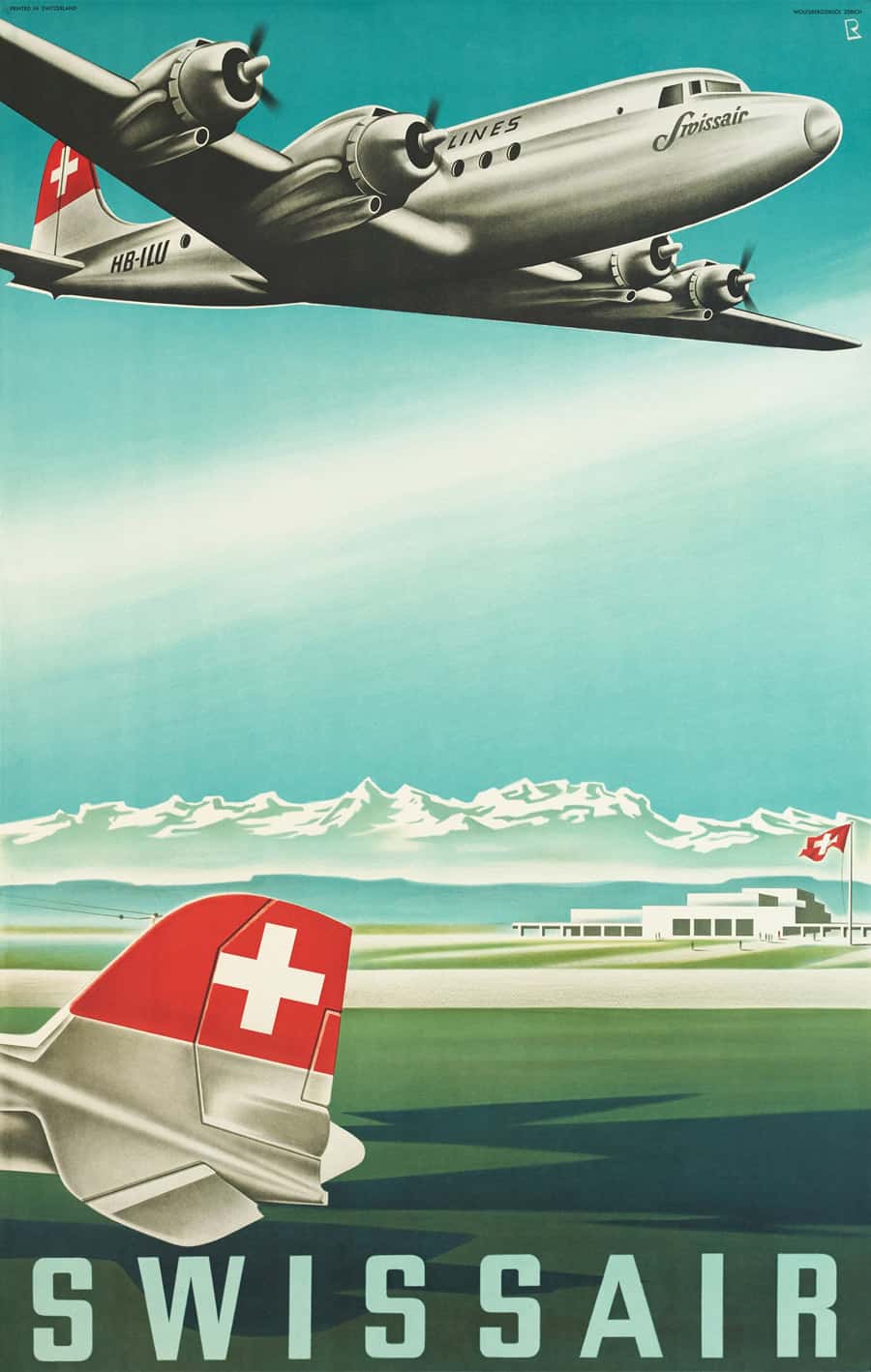 Wikipedia: Swissair AG/S.A. (German: Schweizerische Luftverkehr-AG; French: S.A. Suisse pour la Navigation Aérienne[2]) was the national airline of Switzerland between its founding in 1931 and bankruptcy in 2002.
It was formed from a merger between Balair and Ad Astra Aero (To the Stars).[3] For most of its 71 years, Swissair was one of the major international airlines and known as the "Flying Bank" due to its financial stability, causing it to be regarded as a Swiss national symbol and icon. The airline thrived into the 1980s when it was one of the "Seven Sisters" of Western European commercial aviation. It was headquartered at Zurich Airport and in Kloten.
In 1997 the Swissair Group was renamed SAirGroup (although it was again renamed Swissair Group in 2001), with four subdivisions: SAirlines (to which Swissair, regional subsidiaries Crossair and Balair, and leasing subsidiary FlightLease belonged), SAirServices, SAirLogistics, and SAirRelations.