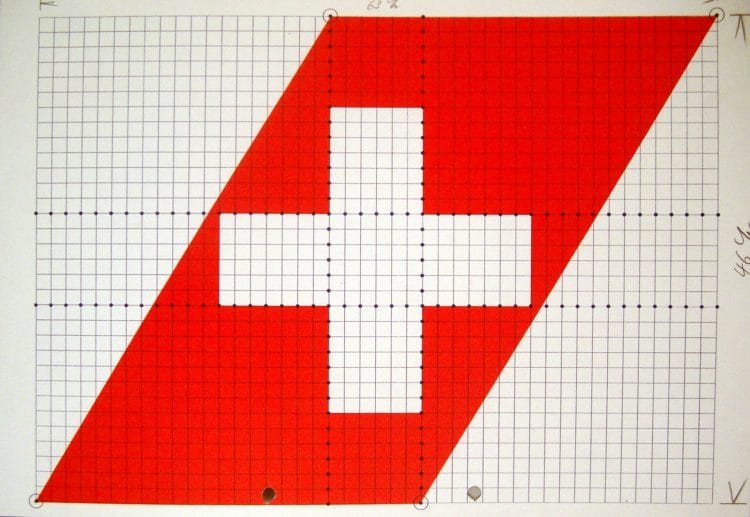 Swissair Logo Designs from 1931 through to 2002
Swissair Logo Designs from 1931 through to 2002 is a jam-packed collection of logo designs, promotional materials and poster designs throughout the last century.
Worth noting that this post was last updated in 2002, which was prior to the last Swissair logo redesign, which I'm frankly not a fan of.
This was my favourite of the 'relatively' recent Swissair logos: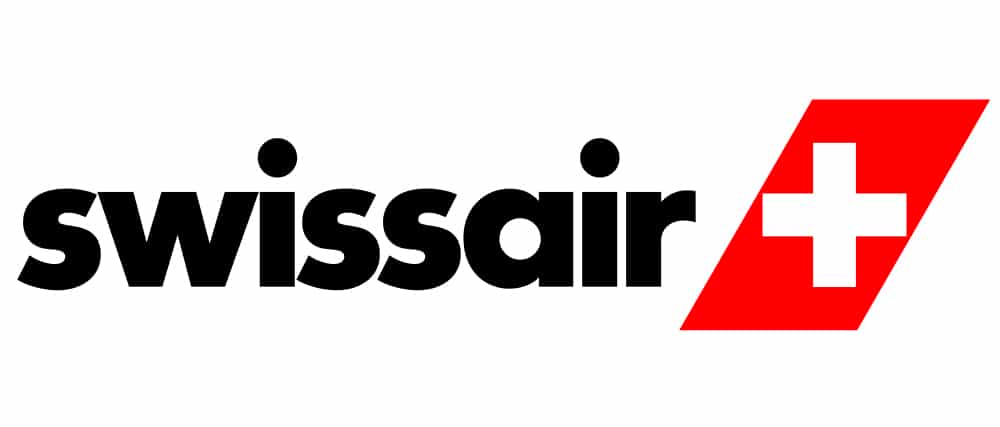 The post I'm referencing from http://sr692.com isn't really a full evolution of the Swissair logo; it's more a jam-packed-potted-history of various aspects of the Swissair brand and company as a whole.
I've picked out the key images from the post, and put them up with the relevant date. The text after the heading has been lifted directly from this post, and I've indented each instance thereof.
I love this post, as the author, Patrick Eberhard, has included little side-profile images of the planes from each decade (below), with the relevant Swissair logo and livery. Totes cute.
Please visit the original post to view the images separately, and to read Patrick's commentary on each evolution of the logo
Let's begin…
Swissair Logos 1931
In the first couple of years Swissair did not have standardised Logos, but rather many different ones. They also were not always Swissair, but wore different titles such as Swiss Air Lines, Switzerland etc.
Here some of the Logos used during these early days of Swissair…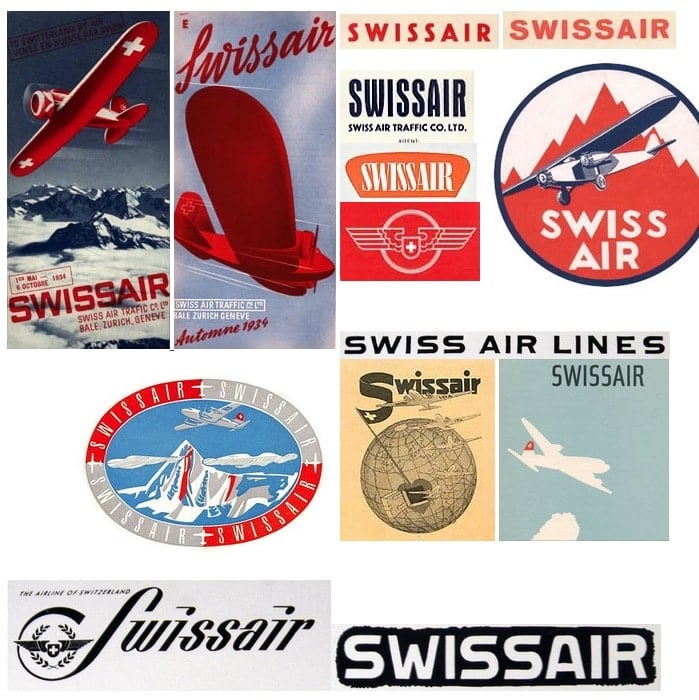 Swissair Logos 1940's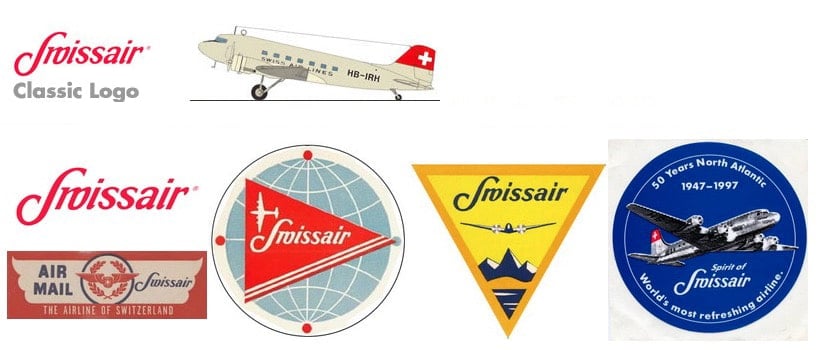 Swissair Logos 1950's & Swissair Signet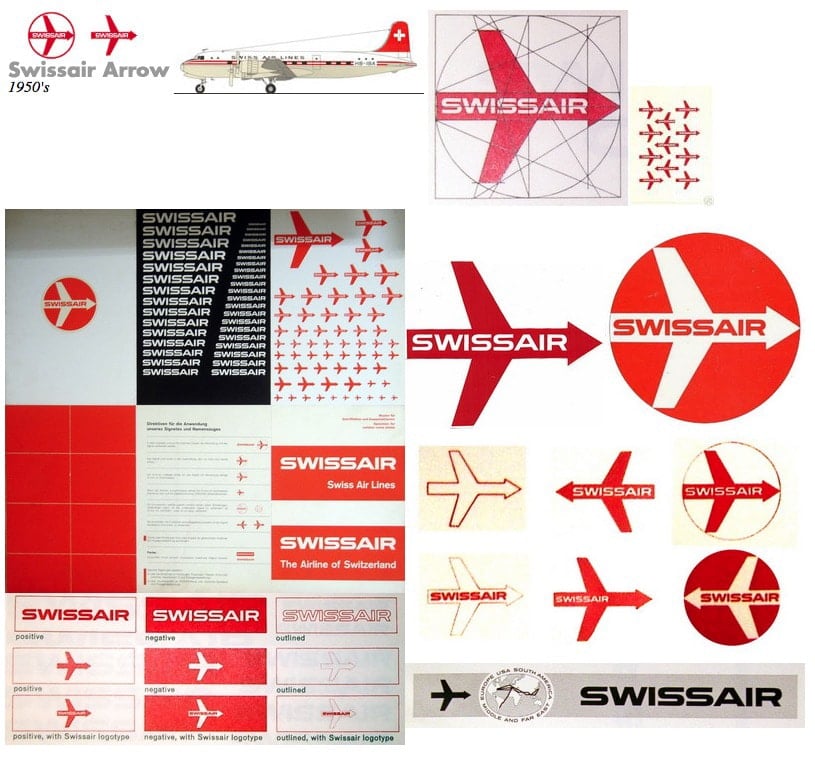 Swissair Logo Designs 1960's
Swissair Logo Designs 1981-2002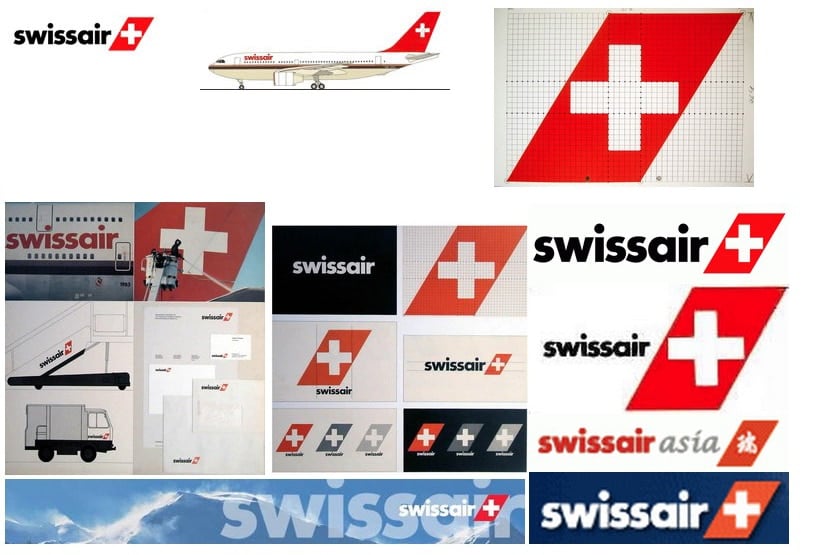 The SAirGroup Logo 1997

Swissair Qualiflyer Logo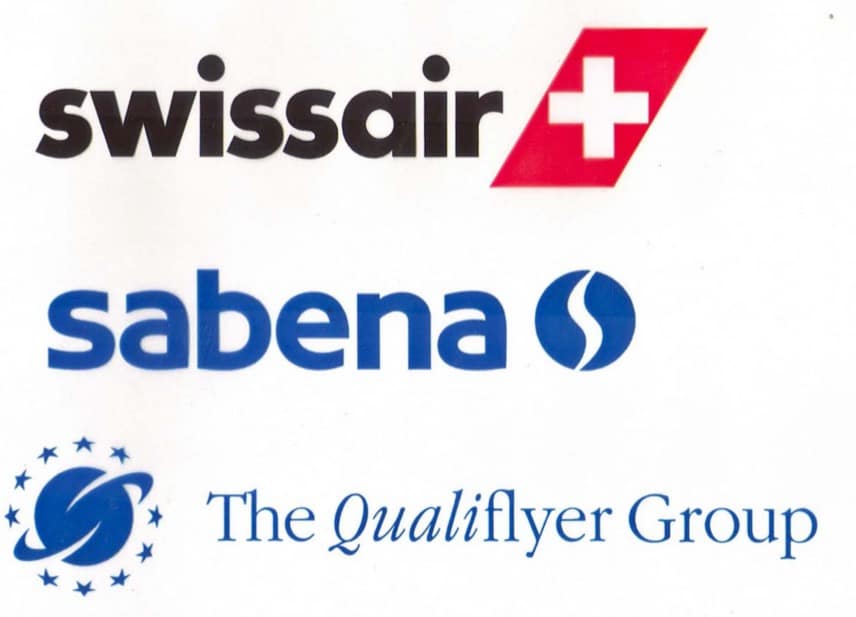 Other Swissair Related Logos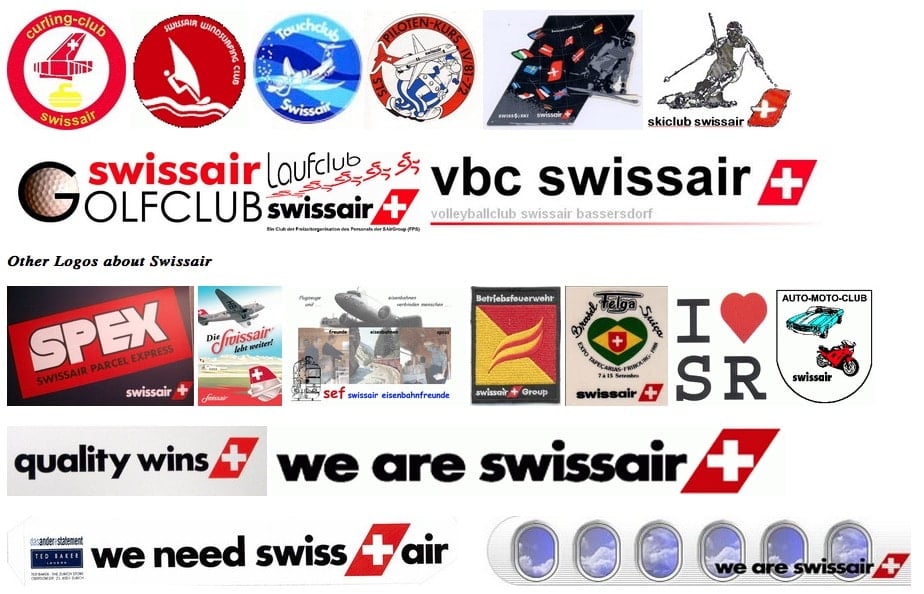 Experimental Swissair Logo Designs
Some experimental Swissair logos that were never used in the end.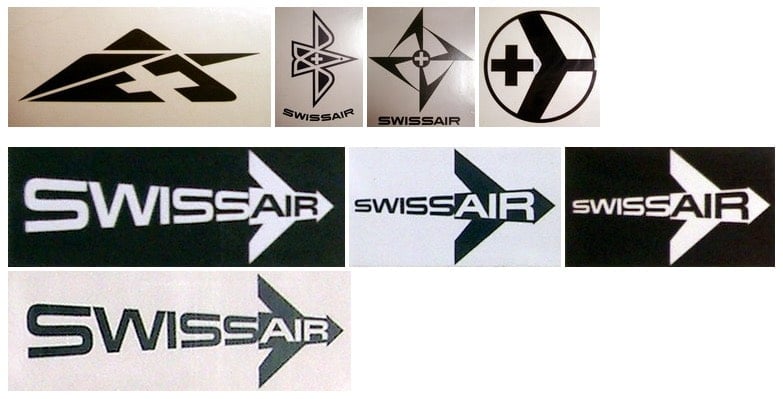 If you visit Patrick's original post, each of these logo thumbnails below, if clicked, will produce a much larger version: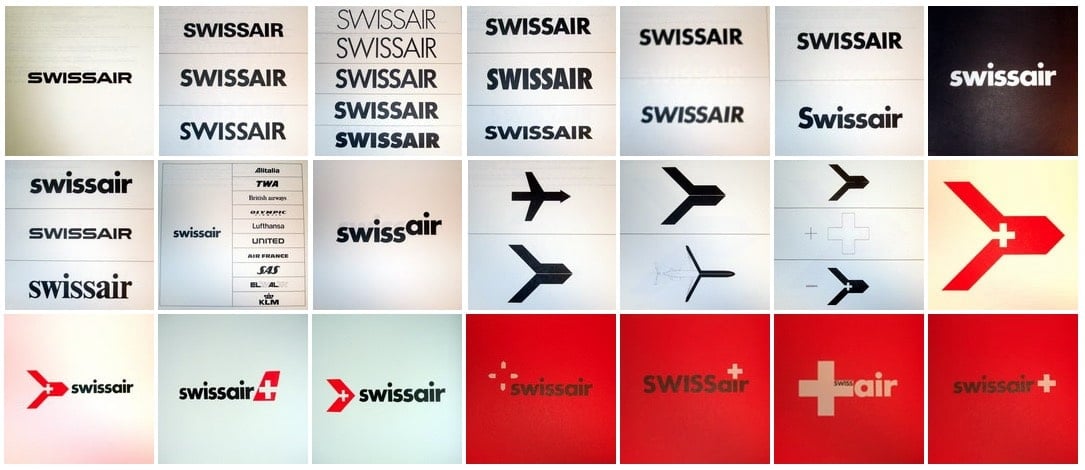 Swissair Logo Grid Recreated for Download
As a little bonus for getting this far, I quickly recreated the Swissair Logo Grid in Illustrator, which you can download should you wish… I didn't add the lettering, or the hole-punch holes.
It's just a no frills Adobe Illustrator .ai file, but ping me if you need another file format, and I'll add it to the download.
Mock-up Credit: The Poster Mock-up (below) I used is a free one, from https://mockuphunt.co they also bundle a vertical version within the download.