Typo Puns – Series of Fun Typographic Joke Posters by Gary Nicholson
I initially blogged about Typo Puns – Series of Fun Typographic Joke Posters by Gary Nicholson way back in 2o12 (original post found on the Internet Wayback Machine).
That original post got caught in my 'thin content purge' that I commenced earlier this year, but came across the posters again  recently, and wanted to share again. So here we are.
These are fun, and lovely to look at typographic posters, and it's a real shame that Gary's Kickstarter campaign didn't manage to get the funding, but never say never Gary.
Maybe you can try again Gary?
Here's some info about Gary, and about the Typo Puns project:
About Gary Nicholson:
I am a creative Graphic Designer who graduated from the University of Cumbria with a First Class Honours in Graphic Design and Illustration.
My work focuses primarily on creative typographical and editorial design, but I am also skilled in both digital illustration and photography. I have a high attention to detail which plays well into my hands when aligning elements within a page, or when altering letterspacing.
Background on Typo Puns
TYPO PUNS began as a self-initiated (and self-indulgent I might add) brief during my final year at university, with the intention of bringing smiles to my peers' and fellow designers' faces through (quite frankly) cheesy typography puns. In early 2012, I shared the posters online and couldn't have anticipated the overwhelmingly positive reception they had worldwide.
Repeatedly, I saw my posters featured on different websites, with many asking where they could find, and purchase, a print. I was always planning to print them; however the amazing response exploded whilst I was concentrating on starting my career as a graphic designer. This, along with other life events, meant I didn't have the necessary time to dedicate to producing the posters.
Typo Puns – Series of Fun Typographic Joke Posters by Gary Nicholson
It's fun to stay at the C.M.Y.K.
I like my coffee how I like my type: Black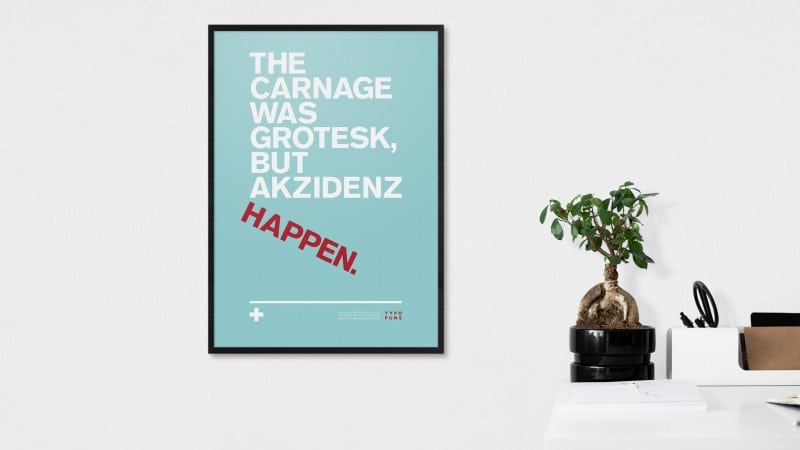 The carnage was Grotesk, but Akzidenz happen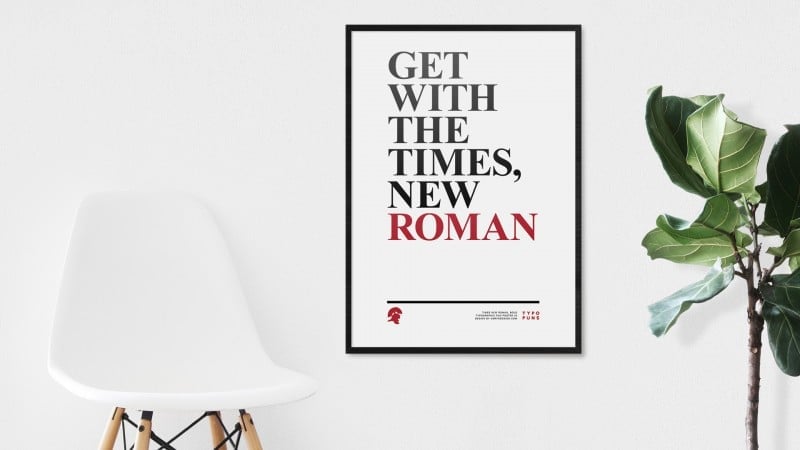 Get with the Times, New Roman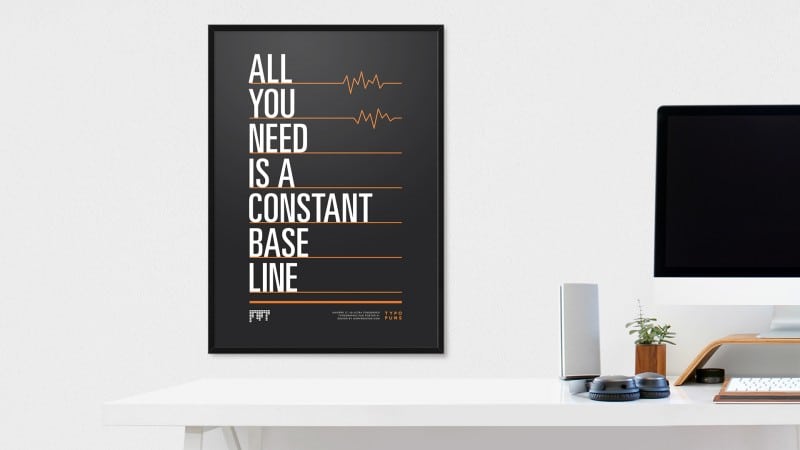 All you need is a constant baseline
---
---
If you like the Logo & Brand Identity Design work I have done in my Portfolio, and Case Studies and Monomarks, and are looking to hire yourself a Highly Talented, and Super Experienced (28 Years), Freelance Logo & Brand Identity Designer, then look no further. Visit Hire Me, and fill in the Design Brief, or just Contact me.
The Logo Smith has Full Business Idemnity Insurance (FCA Regulated).