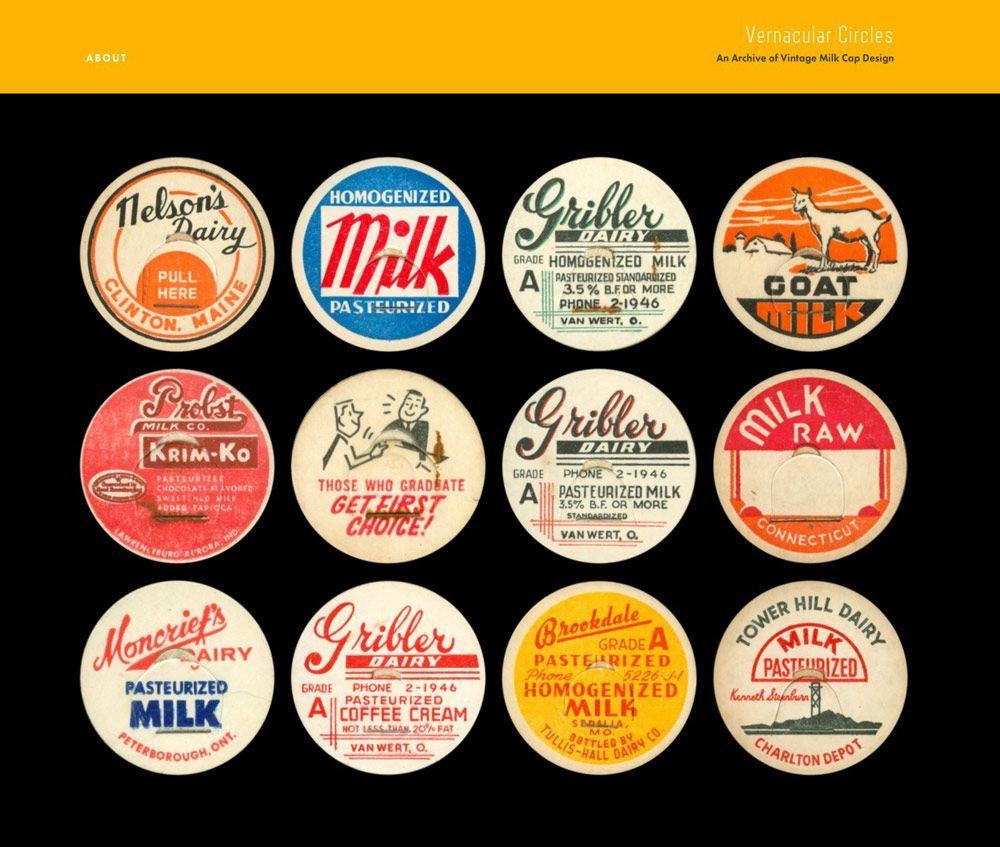 Vintage Milk Cap Design Archive – Vernacular Circles by Midnight Umbrella
Vernacular Circles by Midnight Umbrella; a beautiful look back on vintage milk cap designs with stunning use of colours and type. The presentation of which really helps make the whole experience rather lovely.
This really is a massive collection of 'real' vintage graphic design, with emphasis on the typography and colours.
So much vintage graphic design inspiration to soak up.
Midnight Umbrella have clearly spent an awful lot of time to scanning, cleaning up, and ultimately displaying these vintage milk caps in Vernacular Circles.
Vernacular Circles:"a visual survey celebrating an honest, hardworking gem of commercial art—the common milk cap.
Once a ubiquitous part of everyday life, why preserve them now? Aside from the nostalgia they may evoke, mid-century milk caps are also artifacts of nimble graphic design.
These compact designs feature messages that were part advertisement, part aphorism and utilized energetic typography and illustration—all while relying on an economy of form and color.
Look for designs to be added periodically. Vernacular Circles is a Midnight Umbrella project.
Want to explore similar visual archives? We highly recommend the Library of Congress."
Archive of Vintage Milk Cap Designs
An Economy of Form
Midnightumbrella: These graphic artefacts are scrappy. They're efficient. They have limited resources, but they make as big an impact as they can. Despite their restricted canvas size, mid-century milkcaps often possess energetic typography and illustrations—all while relying on an economy of form and color. Most of the examples in the Vernacular Circles archive are one or two color jobs. But that's more than enough to pack a visual punch.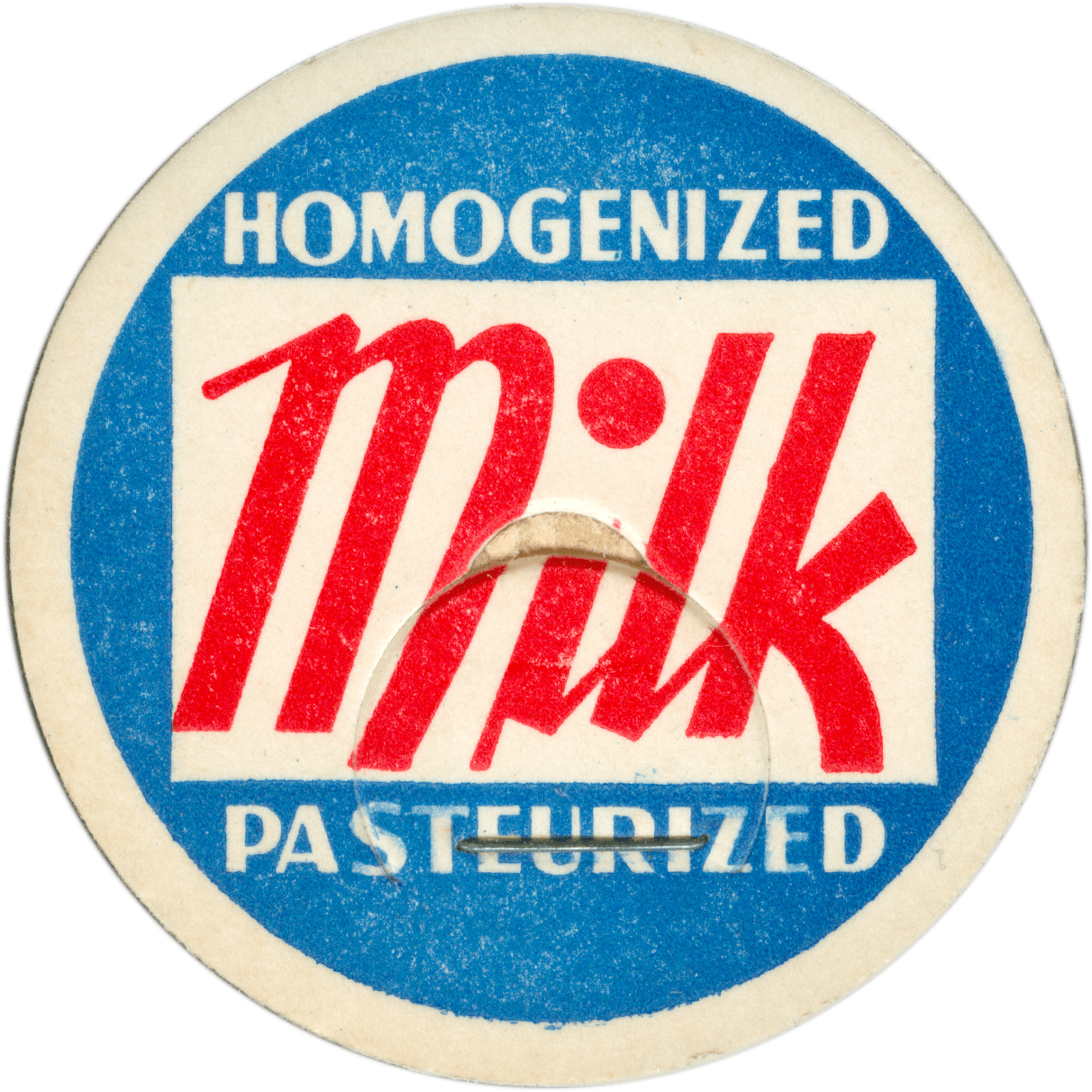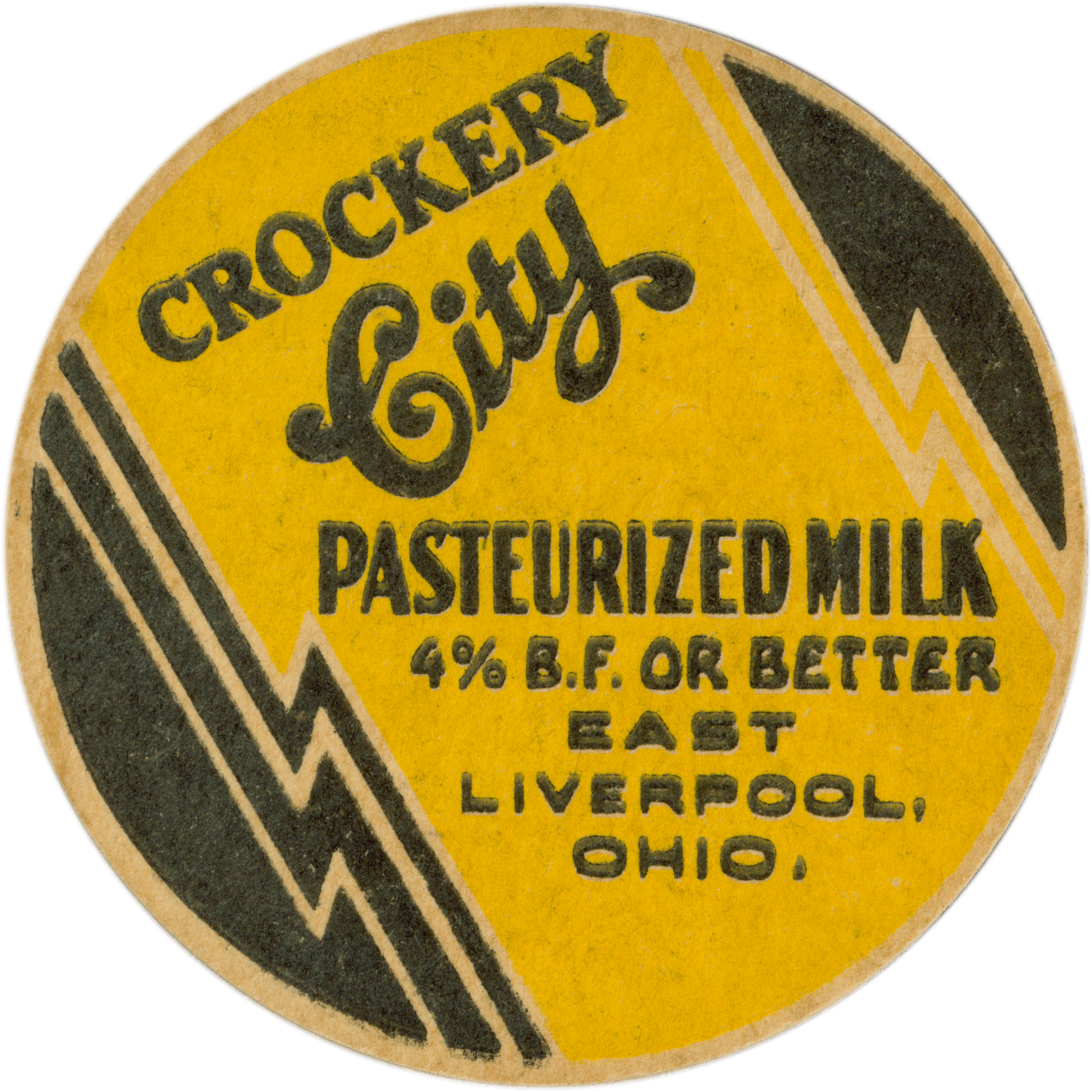 Those Typefaces
Midnightumbrella: A charming facet of mid-century milk caps is that they possess a distinctly buoyant personality. Employing deft combinations of multiple typefaces and typographic styles in their design helps reinforce their slightly madcap visual voice.
What's also striking is that these pieces ephemeral design feature production techniques—type on a curve, overprinting, custom lettering—whose labor investment is easy to underestimate, especially in comparison to the convenience our contemporary tools afford.