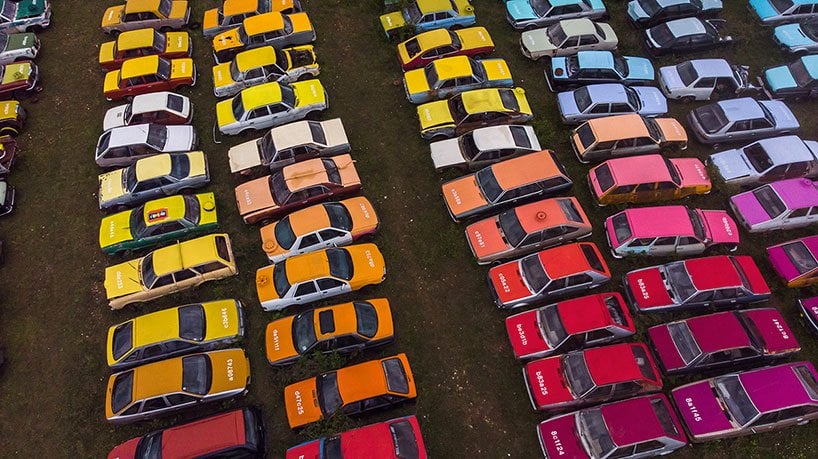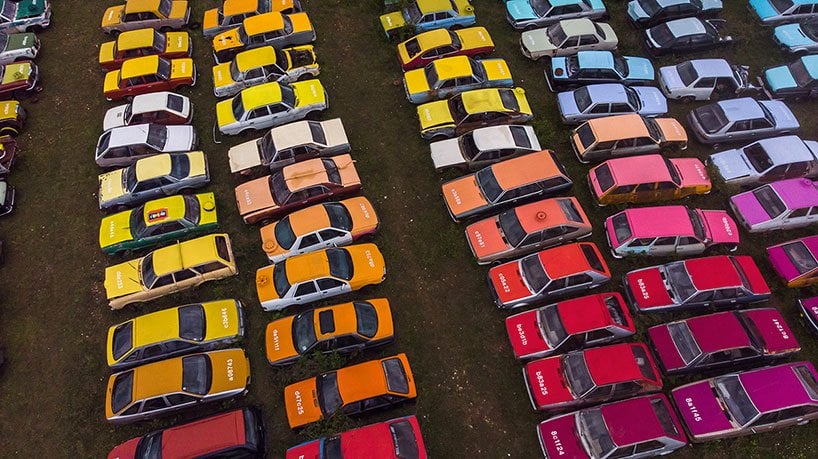 Solara Car Wrecks – Acrylic Colour Paint on 144 Scraped Cars by Zoer
Wow! There's so much colour and other hugely important ecological topics going on here with Project Solara Car Wrecks, by French Artist Zoer, it's slightly dizzying to know how to sum it all up.
The simple version: French Artist Zoer has used acrylic paint to colour code 144 scrapped cars. The project title, Solara, is named after the French car manufacturer Talbot's Solara, which was produced until 1981.
Solara also refers to the solarization phenomenon; a natural process of color alteration after being exposed to the sun for a long time.
This is't just about art, painting and cars; it's also a massive message: combining ecology and industrial heritage, whilst trying to increase awareness and the practice of using hyper accumulating plants to help with the inevitable breakdown of such a massive amount of metal waste.
A hyperaccumulator is a plant capable of growing in water with very high concentrations of metals, absorbing these metals through their roots, and concentrating extremely high levels of metals in their tissues.
Raising Funds for Phytoremediation
Zoer also has a Crowdfunded project on KissKissBankBank.com called 'Solara by Zoer: a color chart for a solidary initiative', which is all about the finding cash to buy more of these hyperaccumulator plants and help with Phytoremediation, which has raised €5k out of a goal €15k, with 36 days to go…
Phytoremediation is a bioremediation process that uses various types of plants to remove, transfer, stabilize, and/or destroy contaminants in the soil and groundwater.
So you know, all in all, what Zoer is doing here is both artistically beautiful, as well as providing a useful and valuable  means to better deal with humans endless metal trash.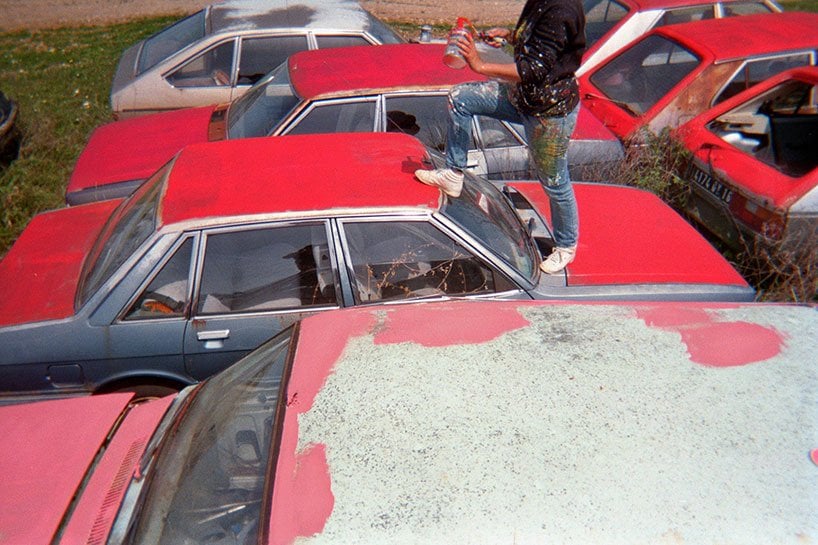 To sum up with some of the pertinent links:
Zoer website | Solara Car Wrecks project page | Zoer Crowdfunding page | Zoer on Instagram
Found via DesignBoom: https://www.designboom.com
Project Solara Car Wrecks – Acrylic Colour Paint on 144 Scraped Cars by French Artist Zoer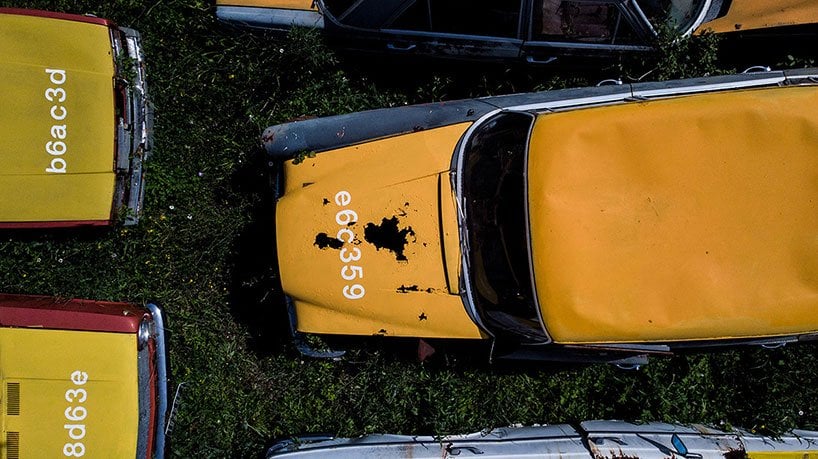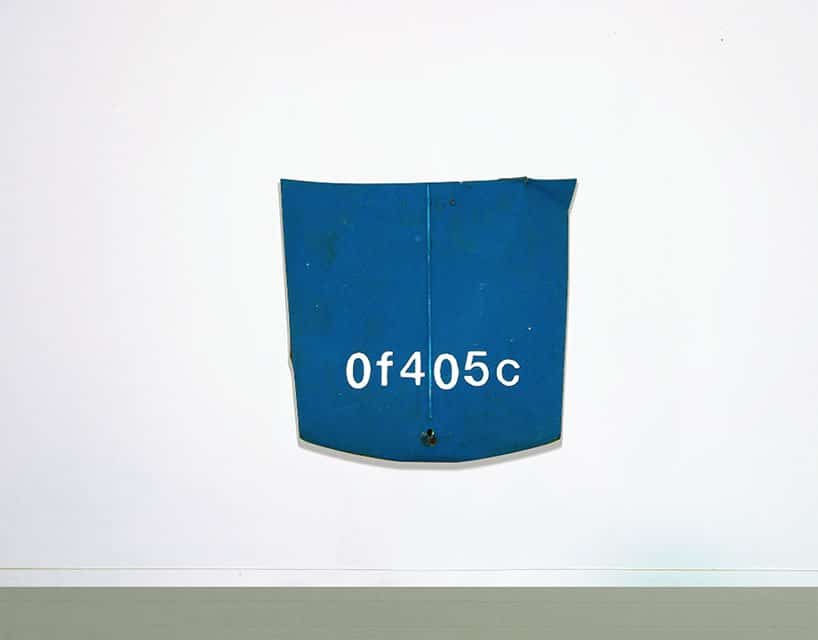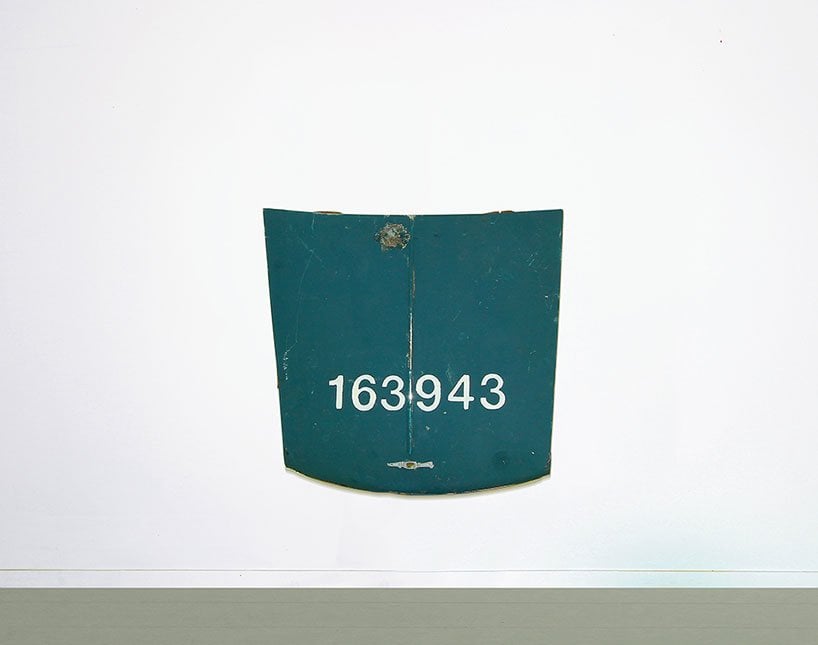 About Solara Car Wrecks
Solar Car Wrecks: As a painter, Zoer links the heart of painting – the color – to the automobile wreck, by defining his palette on 144 automotive models. Color vehicles here a united initiative at the service of ecology and industrial heritage.
By creating Solara, the artist wants to make visible that it's necessary to save automobile wreckage as industrial heritage.
Zoer also wants to bet by dedicating the benefits of a crowdfunding campaign (below) to the acquisition of hyperaccumulating plants. These plants could be the solution to a clean up with a reasonable carbon footprint.
Help Zoer Raise some Funds