The Unofficial Style of NASA Logo Design Used in the Movie LIFE
Watched LIFE the other day; noticed the NASA logo wasn't the official NASA 'meatball' logo, nor the far cooler NASA 'worm' logo, from 1976.
IMDb: "A team of scientists aboard the International Space Station discover a rapidly evolving life form, that caused extinction on Mars, and now threatens the crew and all life on Earth."
I only noticed it in one scene, but it likely appeared elsewhere, I just wasn't paying attention enough.
Verge wrote a rather lengthy article on NASA, and the movie: The fictional NASA in Life is run by a bunch of psychopaths and idiots

Recreating the LIFE Movie NASA Logo
I did think though it would be a bit of fun to recreate it, as best as I could, without spending hours on it.
It's not 100%, as from the TV screenshots, it does look like all lower-case version of the logo is a bit hit & miss, itself, in the movie.
Or just bad embroidery…
I have read on StackExchange, that NASA often grant movies permission to use the official NASA 'meatball' logo, such as in the movie, Martian.
In this case, presumably because it's set in the not too distant future, that they assumed the NASA logo would have been 'updated' again. Fair assumption, to be sure…
I'd say they were 'circling' back to my favourite version of the NASA logo, the 'worm' variant. it's the version also now available as part of the official reproduction of the NASA Graphics Standards Manual.
It's so cool, there's even an animation of it.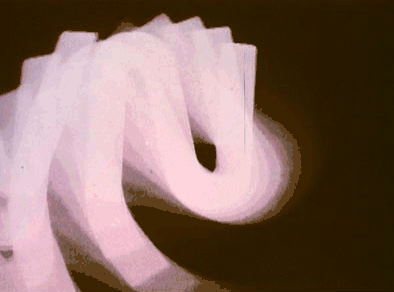 ---
Previous Post:
Submit Your Business Brand Logo For Part 18 of Logo Design Round-Up
Next Post:
Brand Currency: If BIG Brands had their own Bank Notes by Jade Dalloul
---
Posts of Similar Content:

Looking to Hire a Freelance Logo Designer?
If you like the design work I've done in my Portfolio (some examples above), and Monomarks, and are looking to hire yourself a highly talented, and very experienced (25 Years), Logo and Brand Identity Designer, then look no further.
Just visit my Hire Me page, and fill in the short Design Brief. Or, just reach out to me via my even shorter Contact Form.
About | Hire The Logo Smith | FAQ's | Case Studies | Portfolio | Monomarks | Logos for Sale | Contact
Follow @thelogosmith
---
Home » Design Blog | The Logo Smith | Freelance Logo & Brand Identity Designer » Famous Logos
© 2005-2018 All Rights Reserved The Logo Smith
Logo Designer & Brand Identity Design Studio, with 25 Years Experience.
Graham Smith: 10 Badgers Copse, Seaford, East Sussex, England.
 Tel: +44 (0) 7816 527 462  Email: glogosmith@gmail.com