The NASA Identity Design Program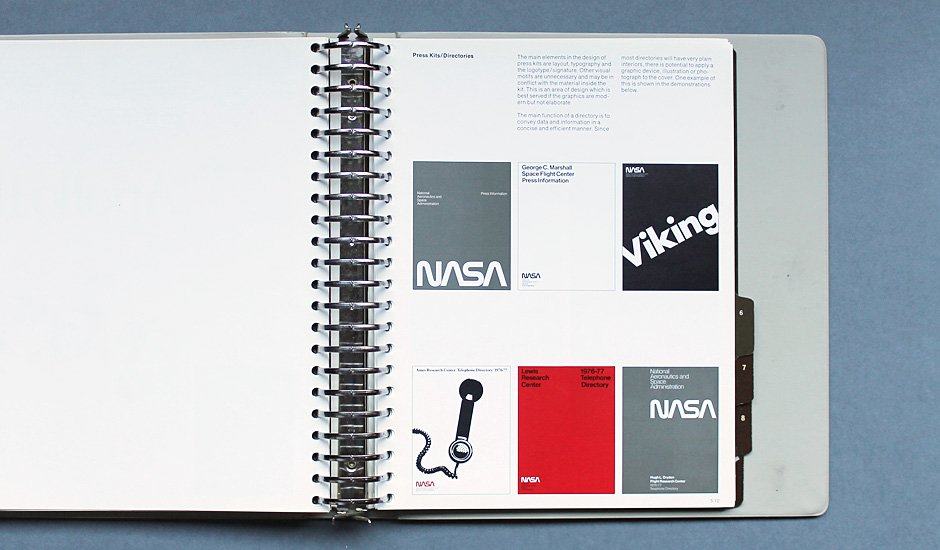 Some logos, NASA's included, should never have been retired. Some logos, NASA's included, were designed with such skill that they could have gone on and on and on and on.
I am still in awe over this version of the NASA logotype, and I always will be.
There are some other NASA logo posts elsewhere in my archives, like this post right here: Updated: NASA Brand Identity Guidelines 1976 which is really rather cool in itself, but the purpose of this little post is to kindly draw your gaze over to ThisIsDisplay.org where there is a lovely piece on The NASA Design Program:
The National Aeronautics and Space Administration Design Program is a modernist vision for an optimistic future. The logo (often referred to as the "worm") evokes qualities of unity, technical precision, scientific capabilities and uniqueness. Reduced to its simplest form; the one width, continuous-stroke letters are as contemporary today as when the logo was first introduced by Richard Danne (Design Director) and Bruce Blackburn (Designer) at Danne & Blackburn, New York, NY) more than 37 years ago. How then, in 1992, after 19 years, did such an emblematic design program for a future-oriented Federal Agency be dropped for it's previous (now current) Insignia (the "meatball")? What follows is a heartfelt personal account from Mr. Danne on the obstacles and achievements of one of the century's most important and widely published design programs.
In case you don't like reading, and subsequently don't reach the end of the page, there is a link that will take you to Display's Flickr Set where there are millions more NASA identity design images.
» Source: Display
» Via: Doobybrain
---
---