Freelance Logo Design Proposal and Invoice Template For Download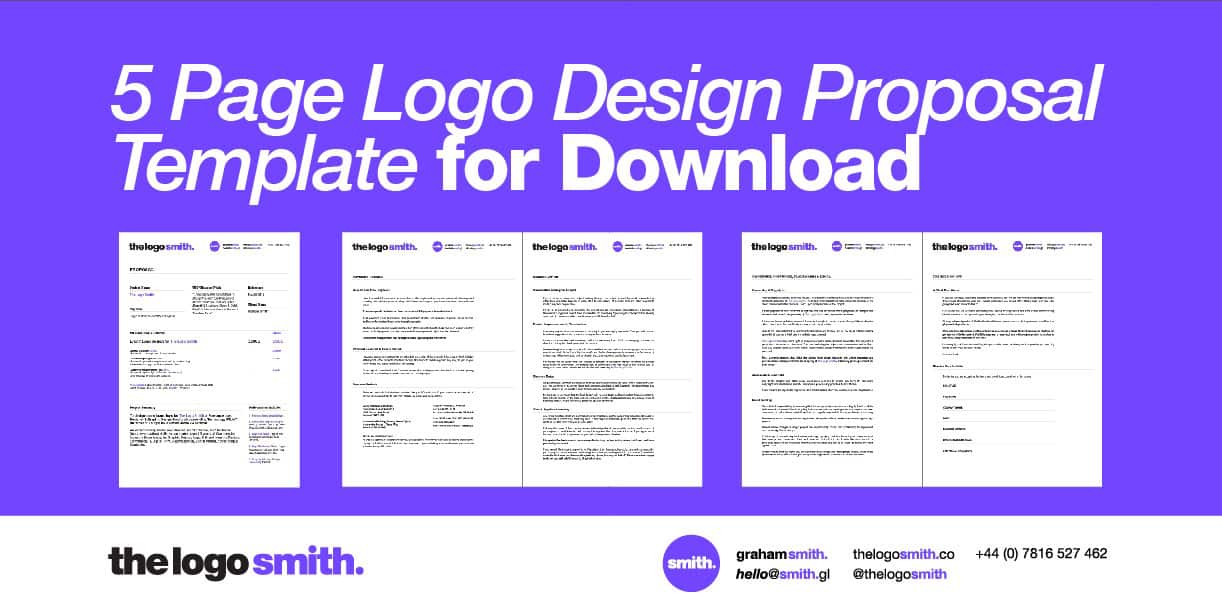 ---
Logo Design Proposal and Invoice Template For Download
Welcome to my most recent logo Template Download, the logo design proposal and invoice template.
This version of the template has seen a major visual redesign from my old square format of old: a now far more practical, and normal, A4 size proposal.
I was inspired to redesign my own logo design proposal after seeing a beautiful example of invoice design, used by ThriveSolo: a project management, time tracking and invoicing web based tool/application for freelancers. It's really worth checking out if you like the idea of keeping all our administrational duties under one roof!
Changes to the Logo Design Proposal Template
The front sees a few changes to the layout as well as a few additions, including a handy area to include the clients Elevator Pitch, or USP (Unique Selling Point, as a handy summary of what the project, and client, is about.
We now have a clearer section to detail the actual project deliverables alongside the Project Summary, and the actual quote area now has a background tint to draw more attention to it.
Elsewhere, I have added a section on Font Licensing (read my post on font licensing: A Brief Summary on Font Licensing: Some Do's and Dont's), which is actually pretty bloody important, so an important addition for those of you who regularly purchase and licence commercial fonts and typefaces.
I have also made slight copy changes to the rest of the various ToC's, but mostly stays the same as my much older Logo Design Proposal Template for Download
A Signed Contract
Although I don't have much faith in contracts I do use this logo proposal as a form of signed contract from the client. The idea is that once I have sent off the proposal, they them sign the last page and send this back to me: thus signalling their acceptance of my ToC's, and to proceed with the project.
Download, Use, Change and Share
Please feel free to download, use and change/adapt this logo proposal template as you see fit. The download package contains a PDF and an editable Indesign file.
Hopefully goes without saying that the first thing you'll want to remove and change, is: my logo, my personal details, bank account information, and anywhere else where I have used my full name: Graham Smith and/or The Logo Smith. Probably wise to do a Search & Replace for those last two names.
What's mine is yours, and all that…
SaveSave
SaveSaveSaveSaveSaveSave
---
---