Classic Note-The Best iOS Note App in the Universe
I really think this is the first time, in a long time, that I got so excited about installing a new iOS app (Classic Notes) on my iPhone. When I say excited I really mean just totally bonkers excited. This was another excellent offering from: GetApp
You don't just get note taking capability either with Classic Note, you get a: Calculator, Fortune (random quotes) and Wrangler: Catch the DogCow, all accessed via the Tools menu
I'm going to use Classic Note for ever and ever…
Take your notes like it's 1985. Classic Notes puts the days of one-button mice and 3.5″ floppy disks in your pocket, without breaking your back. On sale for a limited time! Follow us on Twitter at @ClassicNoteApp.
These really were the days, and having Classic Note on my iPhone is flooding my synapses with tidal waves of nostalgic endorphins. Want more good news? Classic Note is currently available for free on the Appstore.
You can send all your thanks to Digital Worlds Entertainment, and GetApp, for bringing you this most awesome gift.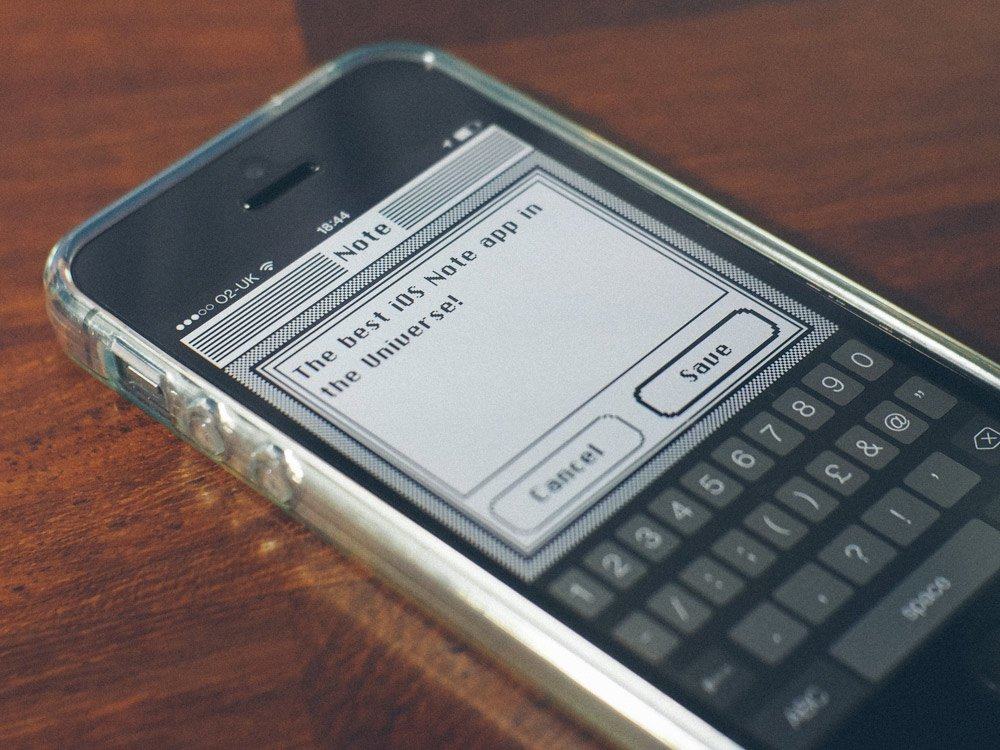 ---
---