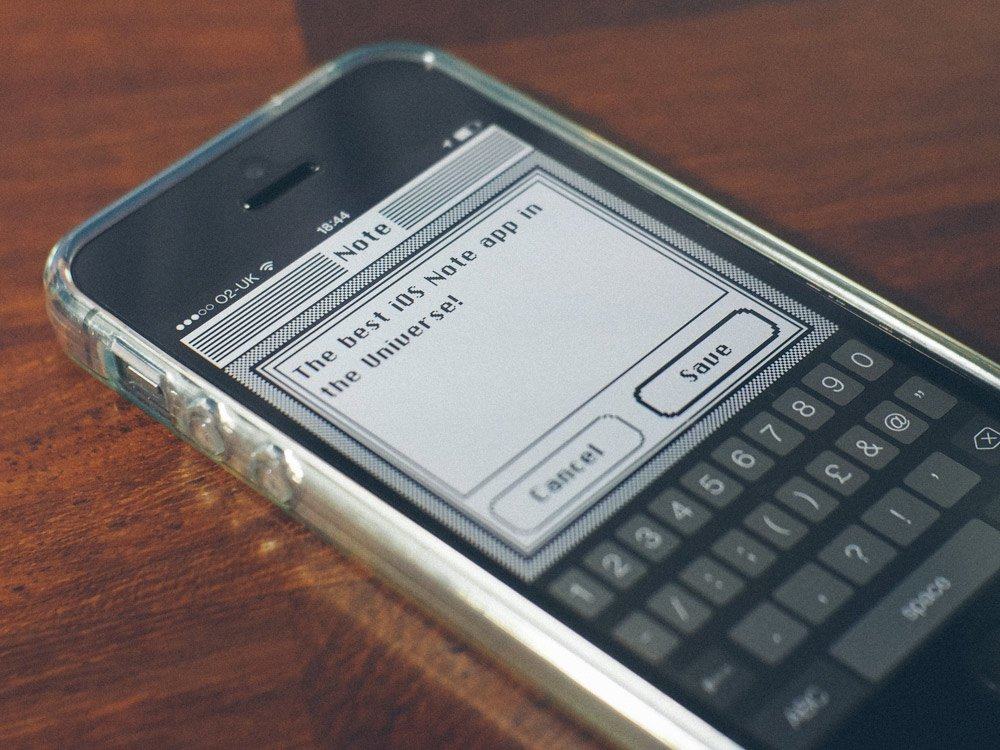 I really think this is the first time, in a long time, that I got so excited about installing a new iOS app (Classic Notes) on my iPhone. When I say excited I really mean just totally bonkers excited. This was another excellent offering from: GetApp
You don't just get note taking capability either with Classic Note, you get a: Calculator, Fortune (random quotes) and Wrangler: Catch the DogCow, all accessed via the Tools menu
I'm going to use Classic Note for ever and ever…
Take your notes like it's 1985. Classic Notes puts the days of one-button mice and 3.5" floppy disks in your pocket, without breaking your back. On sale for a limited time! Follow us on Twitter at @ClassicNoteApp.
These really were the days, and having Classic Note on my iPhone is flooding my synapses with tidal waves of nostalgic endorphins. Want more good news? Classic Note is currently available for free on the Appstore.
You can send all your thanks to Digital Worlds Entertainment, and GetApp, for bringing you this most awesome gift.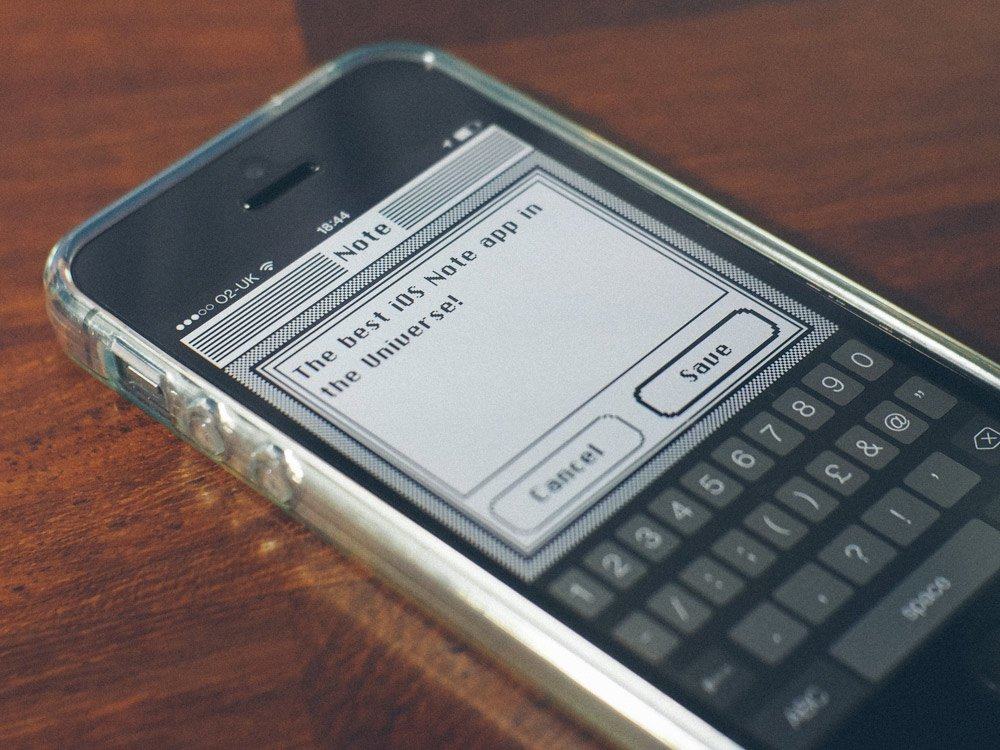 ---
Previous Post:
It's Here! The Helvetica Moleskine Christmas Giveaway
Next Post:
Marrissa Tinkers Again? Flickr logo changes it's colours
---
Posts of Similar Content:

Looking to Hire a Freelance Logo Designer?
If you like the design work I've done in my Portfolio (some examples above), and Monomarks, and are looking to hire yourself a highly talented, and very experienced (25 Years), Logo and Brand Identity Designer, then look no further.
Just visit my Hire Me page, and fill in the short Design Brief. Or, just reach out to me via my even shorter Contact Form.
About | Hire The Logo Smith | FAQ's | Case Studies | Portfolio | Monomarks | Logos for Sale | Contact
Follow @thelogosmith
---
Home » Design Blog | The Logo Smith | Freelance Logo & Brand Identity Designer » Design Essentials
© 2005-2018 All Rights Reserved The Logo Smith
Logo Designer & Brand Identity Design Studio, with 25 Years Experience.
Graham Smith: 10 Badgers Copse, Seaford, East Sussex, England.
 Tel: +44 (0) 7816 527 462  Email: glogosmith@gmail.com