Having just posted about my Squirrel Logo Sketches, I'm now following up with the 2nd instalment; my attempt to catalogue a number of my past logo sketches, with: Sketches for the PedalWorks Bike Shop Logo.
→ Previously on: The Sketchbook Secrets Series
PedalWorks.co.uk was designed back in 2011, and is still in-use today, some 10 years later.
In all honesty, this didn't go the way I had originally envisaged; as I had quite a different idea in mind.
As with many logo projects, the client will steer the direction a certain way, and as the logo designer must try and accommodate where ever possible, so long as the design doesn't break any rules.
He was keen on a modern vintage style, as he was very into bike design styles of the 60's and 70's.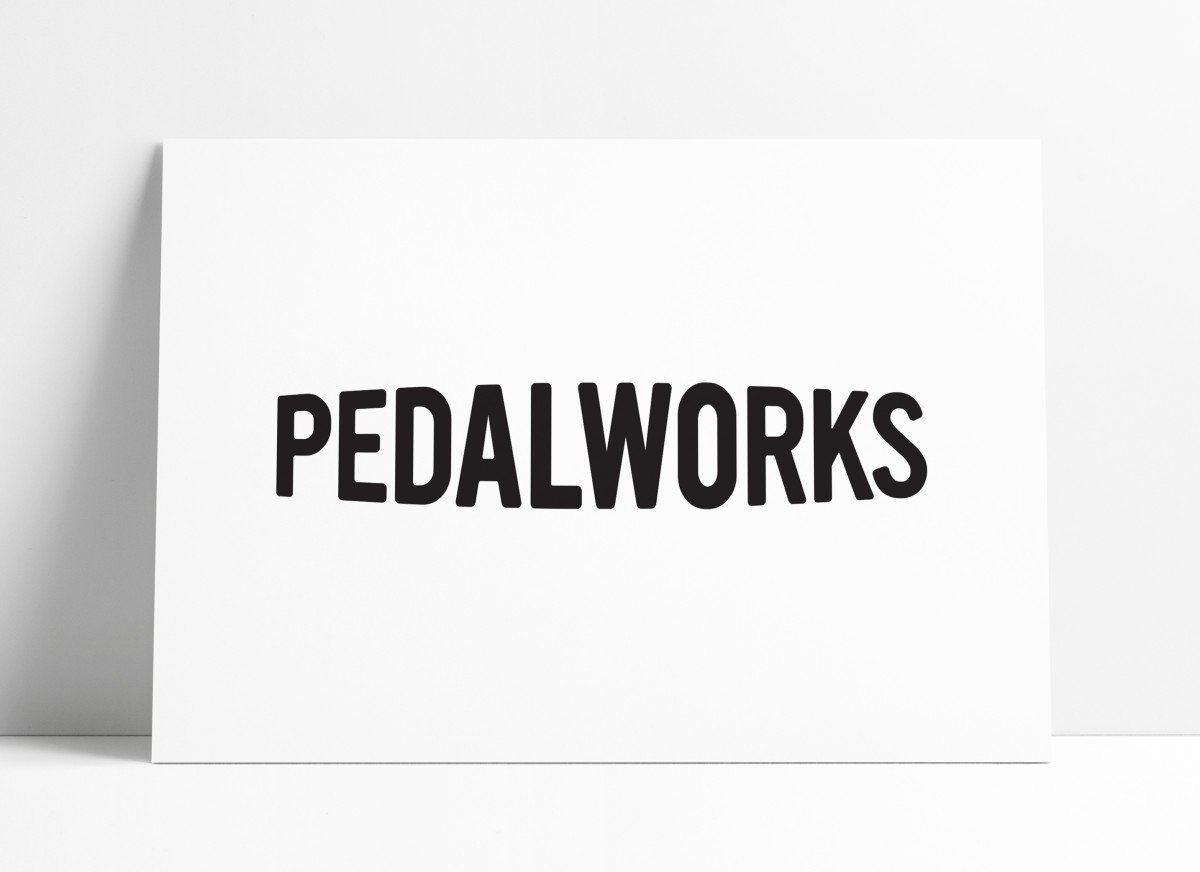 As you can see from the majority of the sketches, I didn't even get close to the finished logo idea until the last few pages.
Even then, due to the somewhat detailed nature of this particular idea, using a chain wheel, I moved from pencil sketches to Adobe Illustrator.
This made it much easier to reproduce elements, and be able to more easily try different combinations.
The sketches are just a very small percentage of the actual vector ideas that were subsequently explored, this is all about sketches.
This is also a logo that has been ripped-off, copied, and stolen so many times, much like my T-Shirt Express logo, so I guess something was done right.
I am quite critical of this design, as I now see parts that don't quite look right.
More importantly, the design didn't really fit with the shop that he ended up leasing/buying, so this is why the PedalWorks Word Mark has been used.
But we manage to get there in the end, and the client was super happy with the end result.
Sketches for PedalWorks Bike Shop Logo – The Sketch Book Secrets Series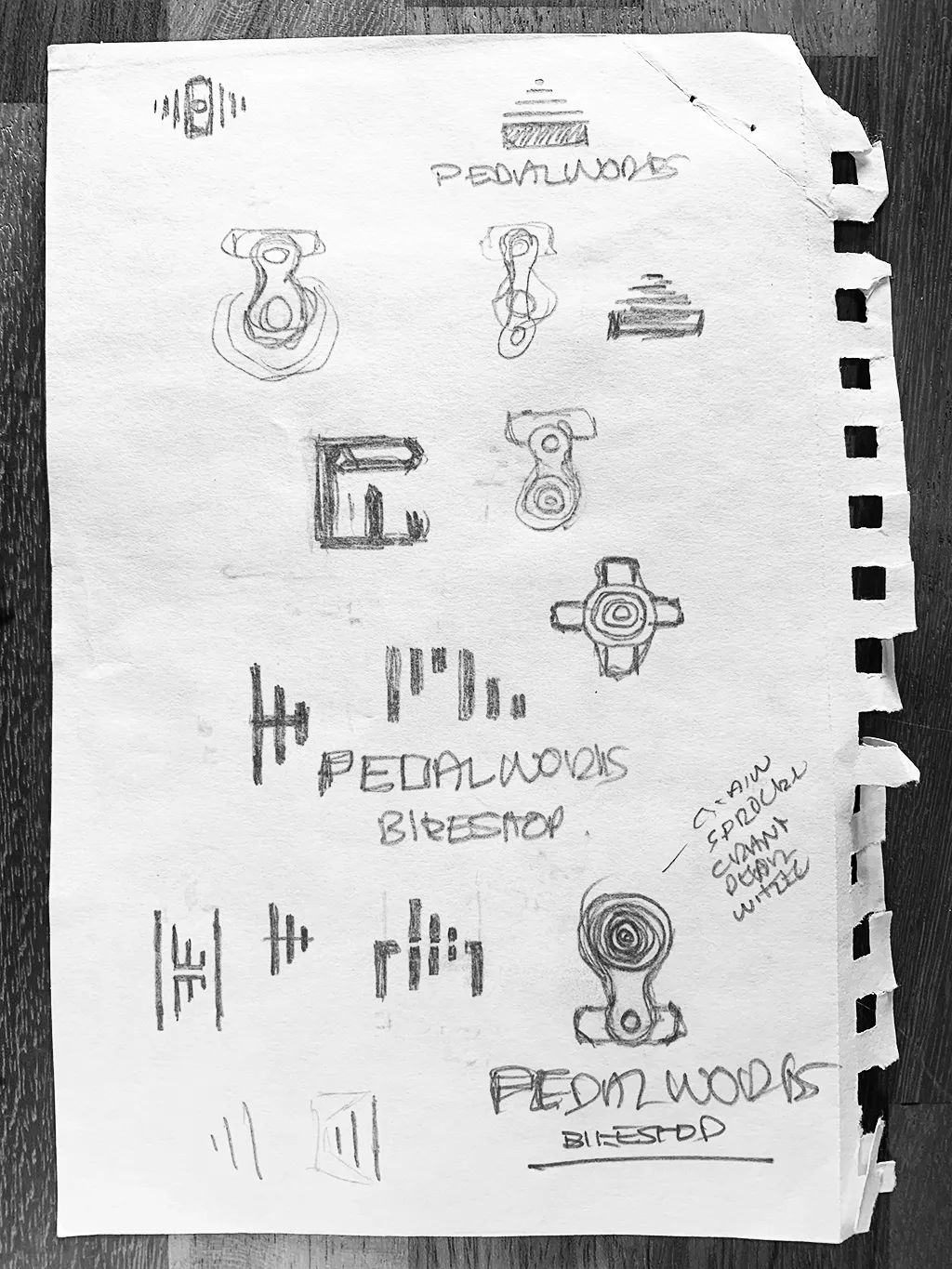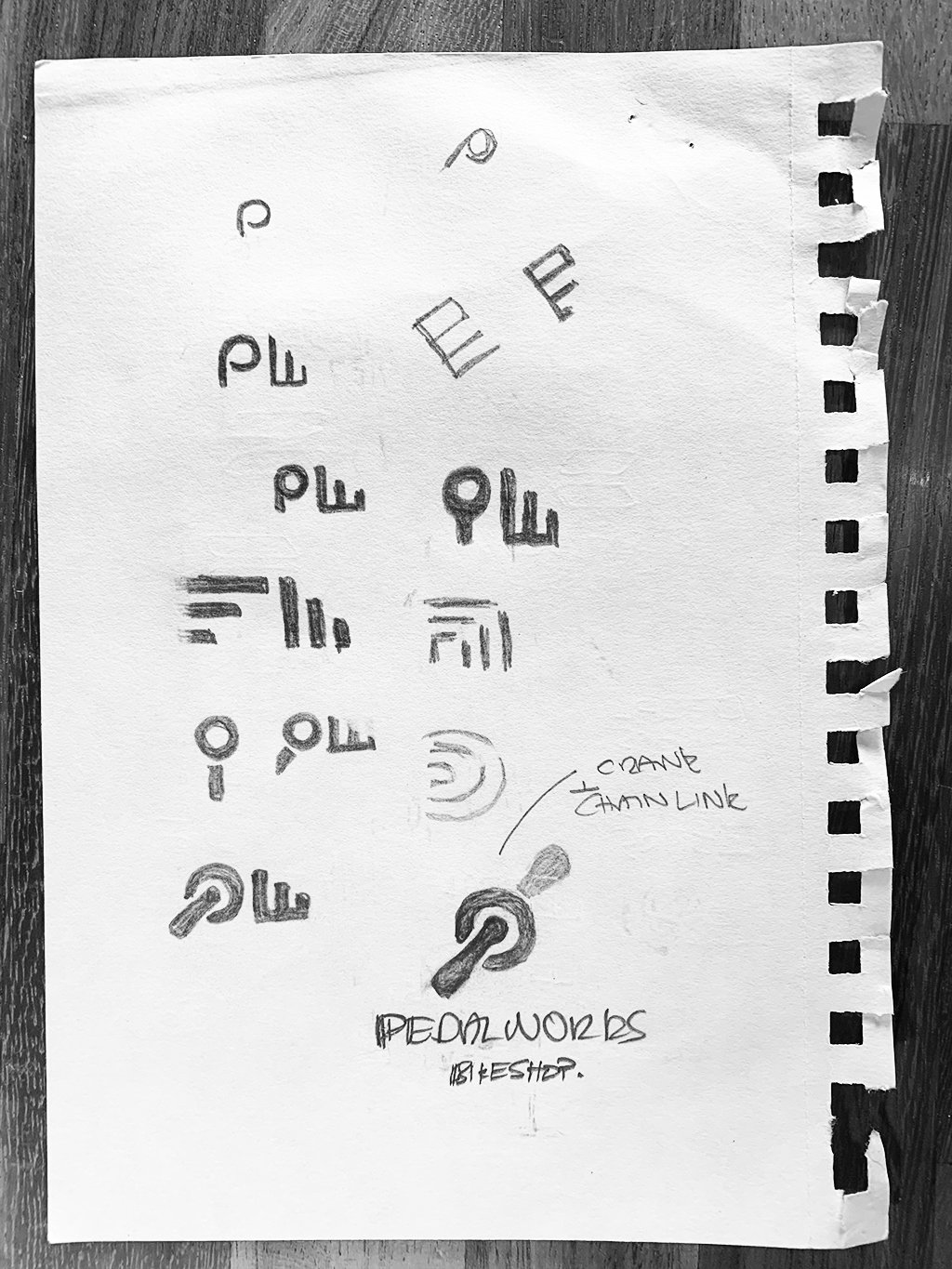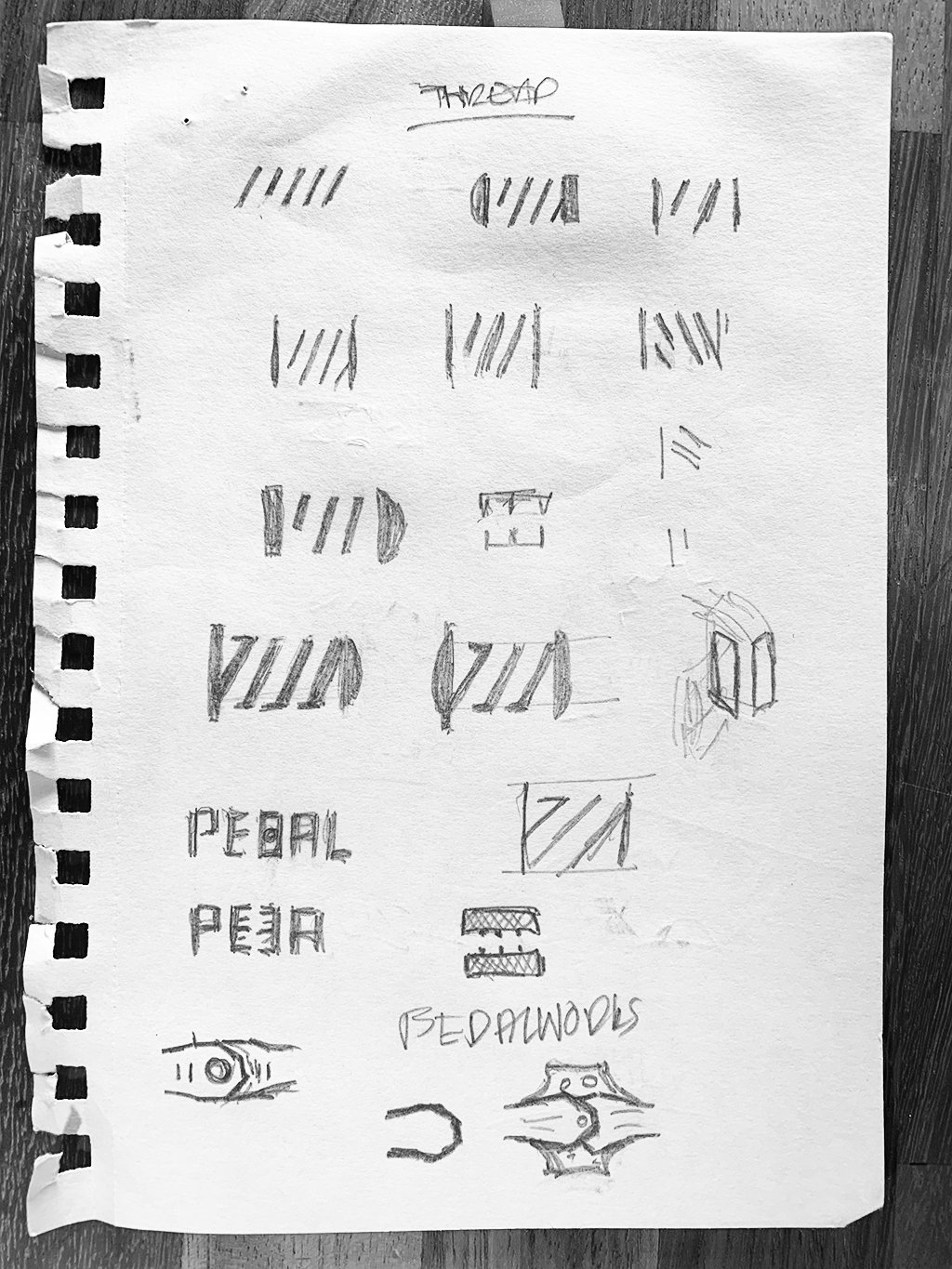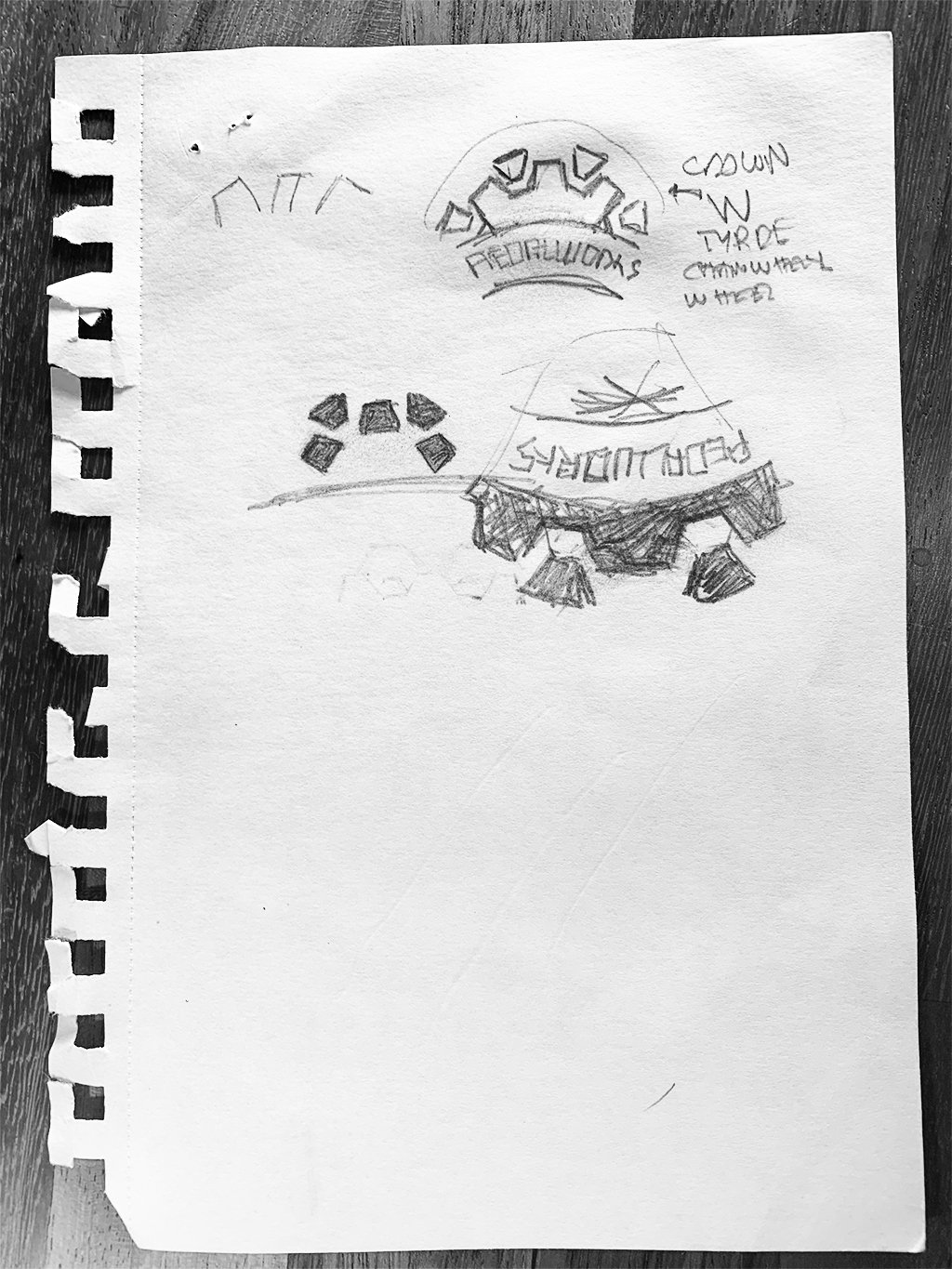 PedalWorks Monomark