Pure Storage Logo Design Sketches & Ideas- The Logo Design Process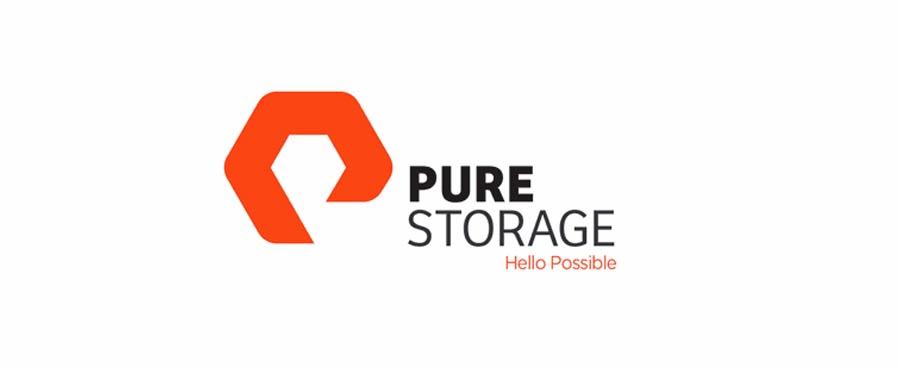 Low and behold: I recently found the Pure Storage logo design sketches I drew for my favourite, and arguable most rewarding,logo and identity design project.
I thought I had actually lost a lot of my past logo design sketchbooks, during a house move, but I unearthed a box with heaps of sketchbooks in, a little while ago.
This was a very happy moment, as there's lots to be learnt from casting your own eye over your own past work, and those past brainstorming attempts, especially the early sketches.
It can help reinforce the notion: that starting from nothing, can end with something pretty cool.
So without further ado, here are those Pure Storage logo sketches. Marvel at, or pity, how I brainstormed myself to within an inch of my life.
Feel free to have a giggle or two, and see how shakily the creative joinery can start, and with patience and determination, the end comes with fanfare, and a place in the history books (maybe).
I've listed the sketch sheets in chronological order, so you can see in those last few pages, that I was homing onto the final design.
Also worth noting: this brainstorming was also helped along with a simple mind map.
Pure Storage Logo DesignSketches – The Logo Design Process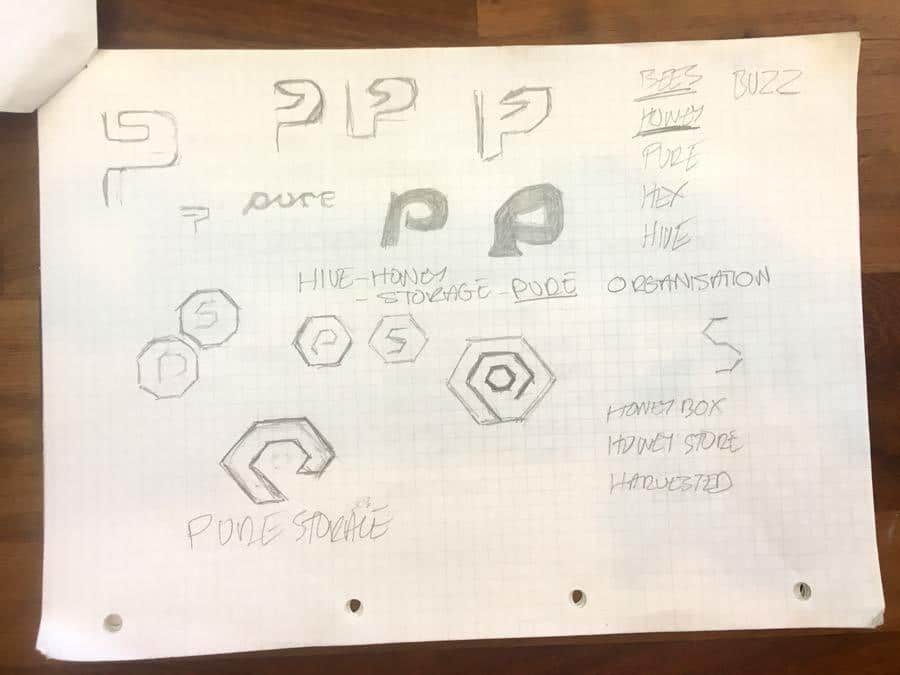 The Pure Storage Mind Map
The mind map ended up being pretty simple, as I found myself on a particularly important trajectory very early on.
You can see how I ended up with the whole concept of bee's and honey, which ultimately lead to the honeycomb shape of the 'Pure P'.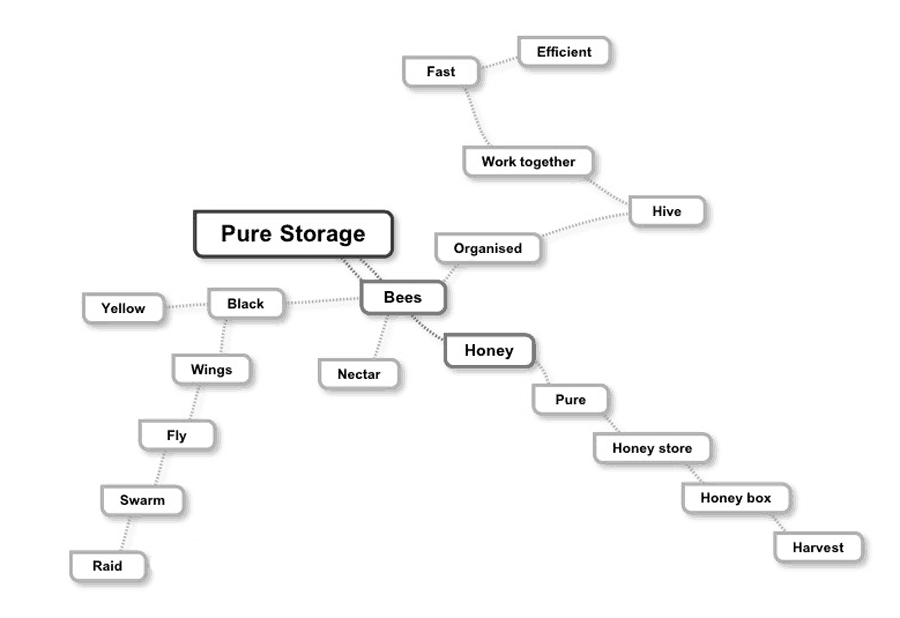 SaveSave
SaveSave
SaveSave
SaveSave
---
---