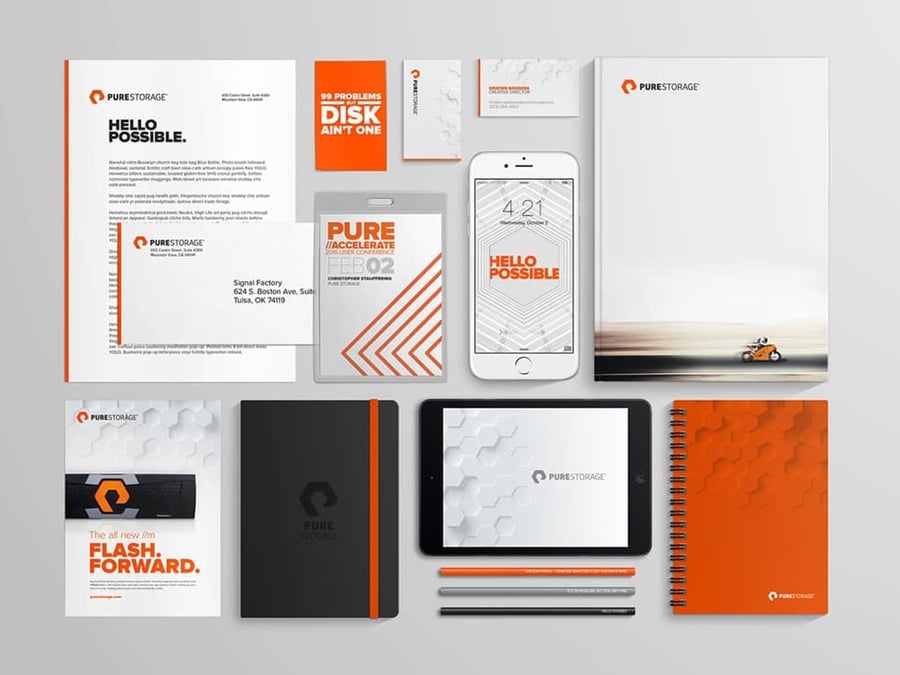 The Pure Storage logo, designed by The Logo Smith, has been one of the most prestigious projects that I've had the pleasure to have worked on.
Even though I designed it back in late 2010, it continues to stand the relative test of time, at least when we're talking about start-up logo designs within the technological industry.
They still use this original Pure P logo mark to this day. Although the Pure brand has been expanded upon by The Signal Company, there was seen to be no need to change the Pure P logo mark in any way, and that is a real real thrill for me:
Pure Storage and Formula 1
Pure Storage are rapidly becoming one of the major forces in the Flash storage arena, and to emphasise this fact: Pure Storage now provide substantial Flash hardware, to help the Mercedes-AMG F1 team, @MercedesAMGF1.

The Pure Storage Logo Design in use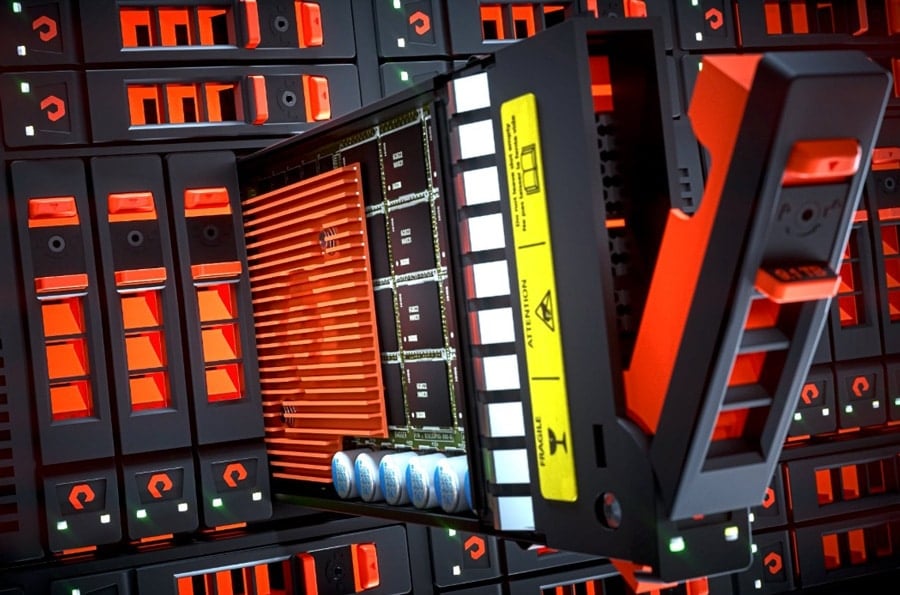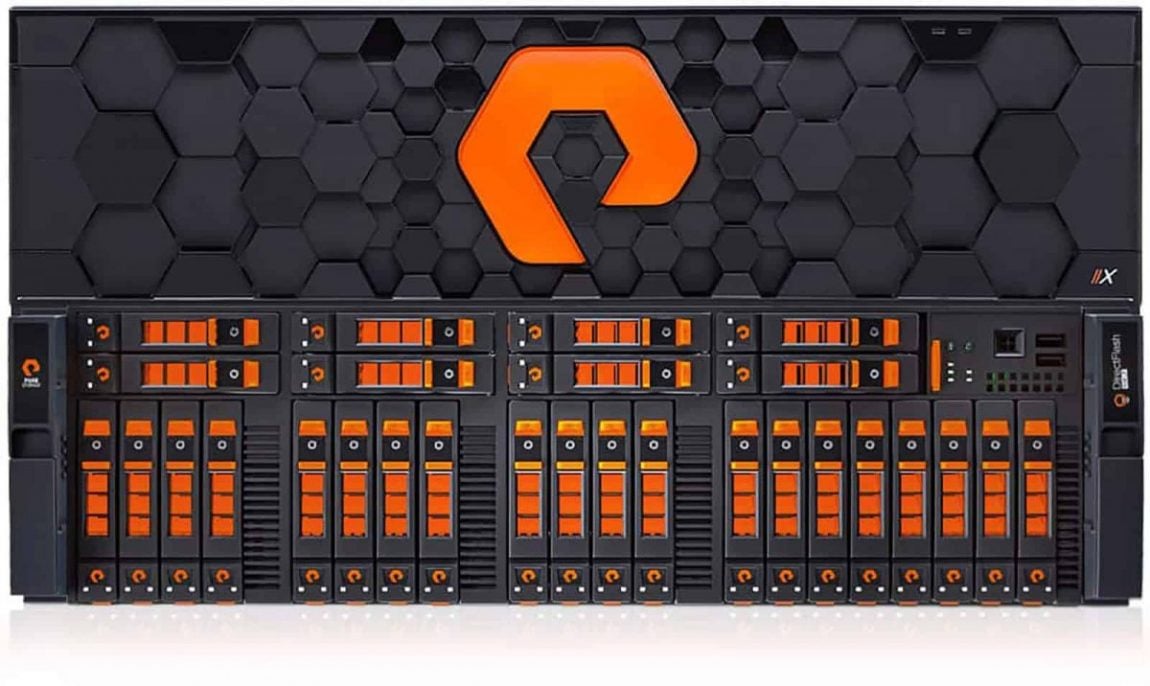 Designing the Pure Storage Logo
The idea stems from the wonderful busy bee: specifically, the pure aspect of the honey that the bee produces and stores in the hives.
Doing a quick mind-map made me realize there is quite a lot in common between bees & pure honey, and the flash arrays made by Pure Storage: the development of the intricate hive network, the characteristics of the actual bee: organized & reliable work horses, fast and efficient.
The logo mark, therefore, captures the initial P, in a shape that encompasses all of the above associations.
A simple Mind Map that showed the path I took from seeing a jar of Pure Honey, that ulimately lead me to the final design. Also a snippet of a quick logo design sketch of my proposed idea, from the Mind Map, that ended up clinching the deal.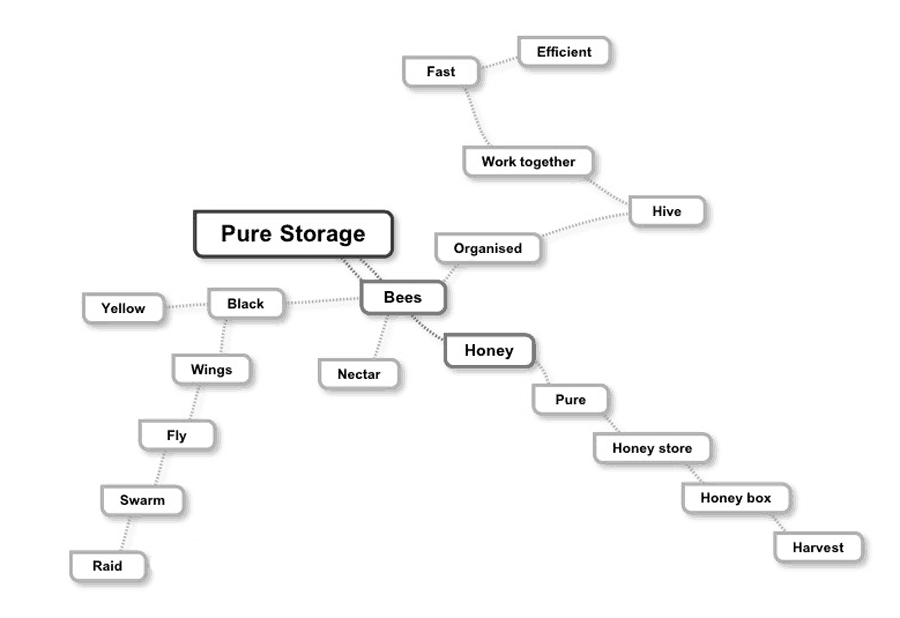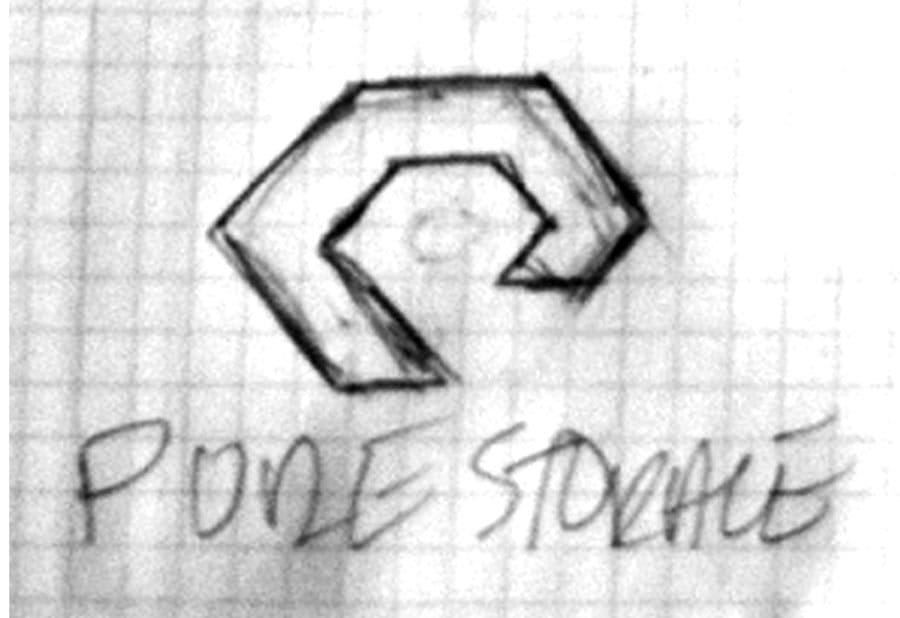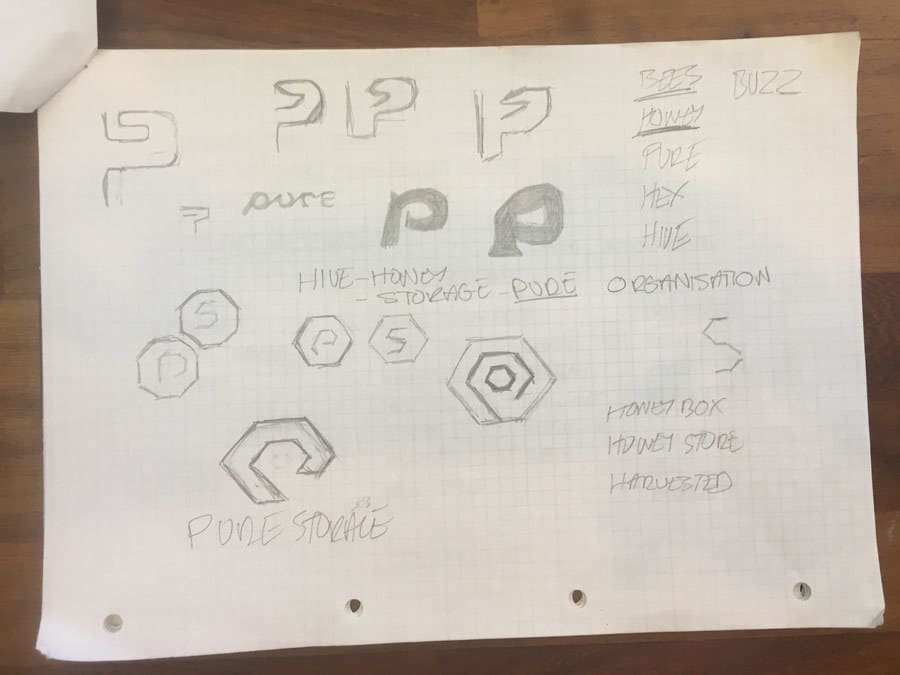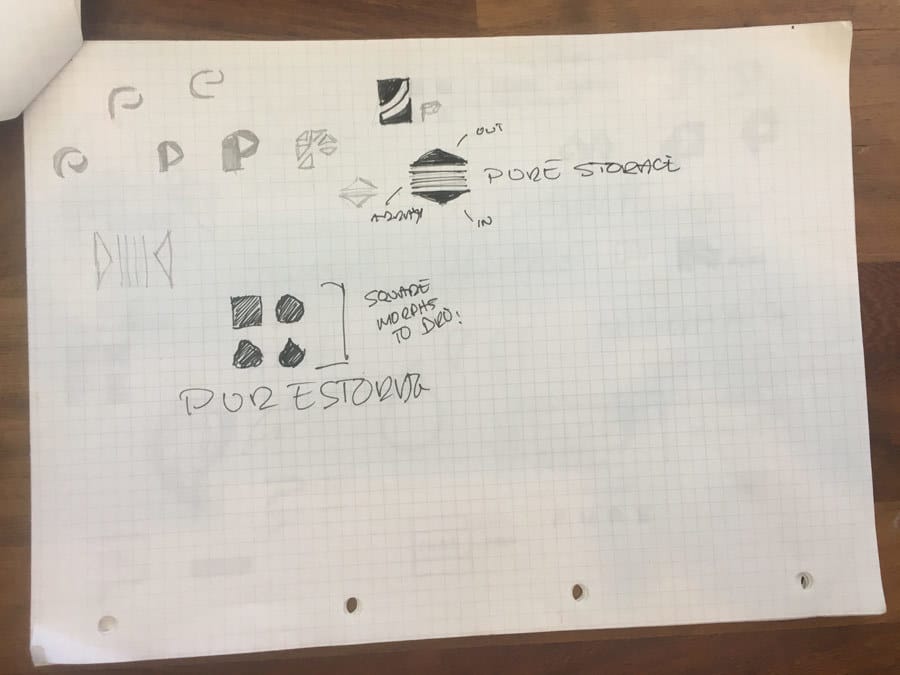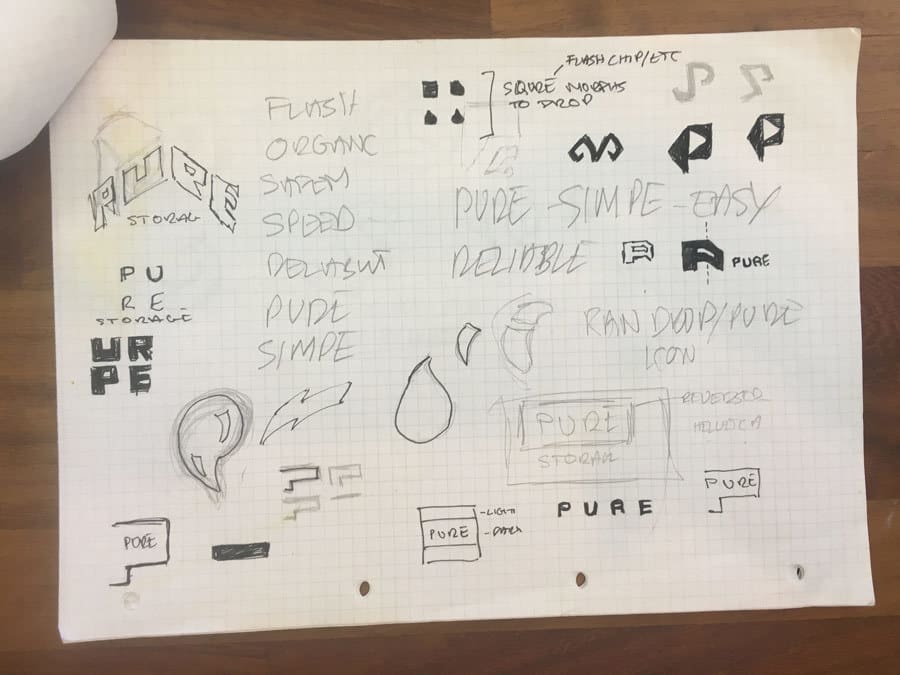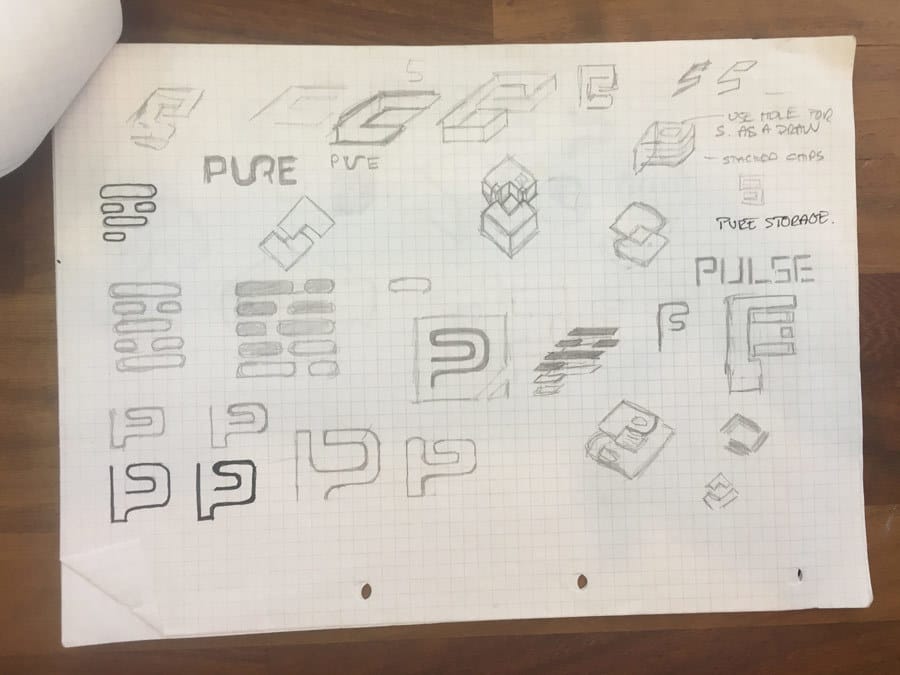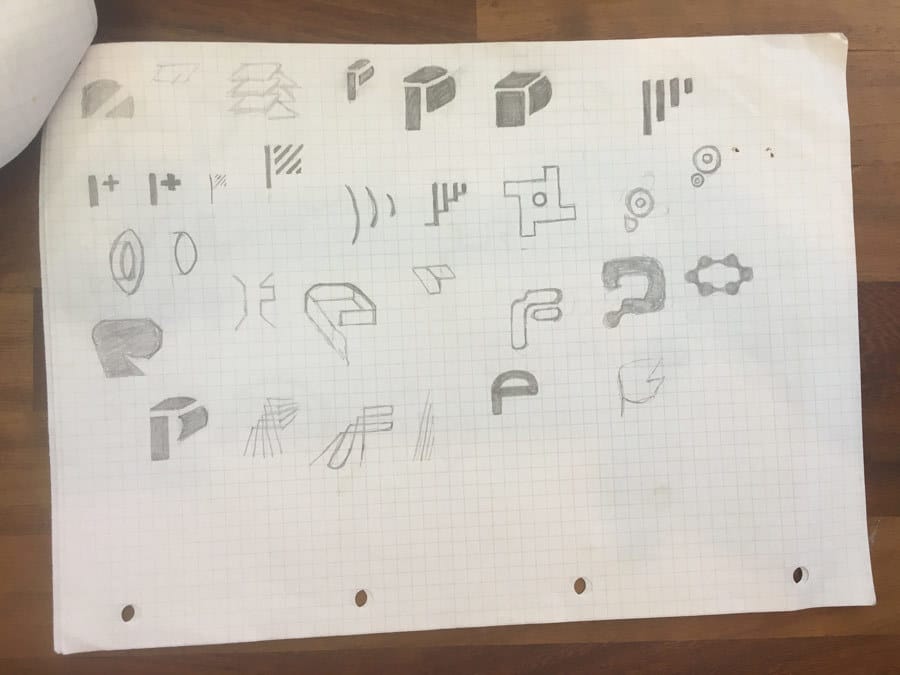 ---