GhostPay Logo Design
The Logo Smith designed the GhostPay logo to represent a new cryptocurrency payment platform, set-up in 2018.
The challenge was to not fall foul of any cheesy and/or stereotypical Ghost visuals, whilst still attempting to convey the notion of an actual Ghost. Probably one of my most satisfying results when faced with such a visual challenge, as was presented with GhostPay.
It's a simply but distinct logo mark, with the initial G forming a stylised Ghost head, whilst the two circles represents the: eyes, money, and also form the horizontal bar for the letter G.
Some Ghost Logo Variations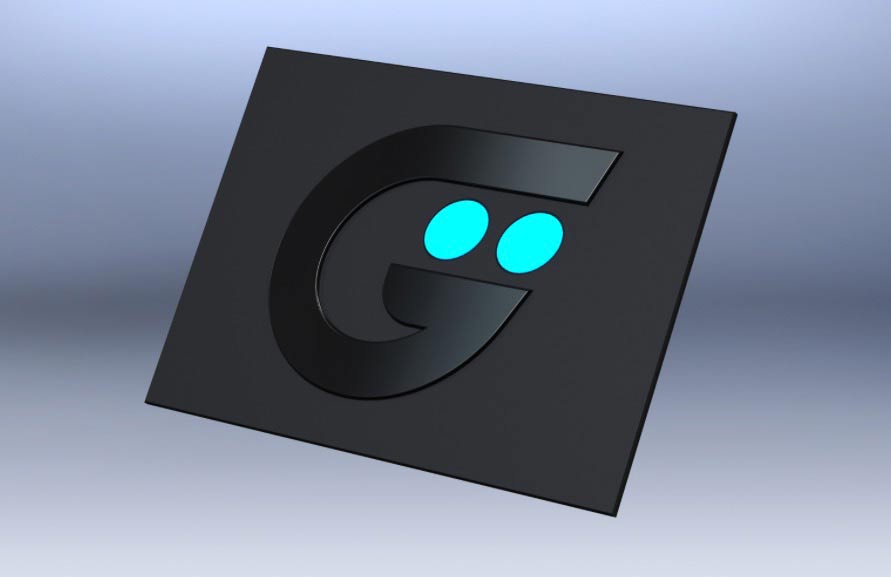 About GhostPay.io:
"We plan to house and protect your Cryptocurrency from outside entities until your purchase is made. Whether you want to diversify your assets and convert to a trusted coin for safe keeping, or you are looking to spend some of that money you made in Crypto investments we're here to help. Moving money in and out of GhostPay is free, however to take advantage of GhostPay's services we ask that you prepay or subscribe with us on a monthly/yearly basis.
PHONE APPLICATION
The GhostPay phone application's primary purpose is to connect via IOT through existing QR code and NFC technologies to transact your Crypto at select brick and mortar locations. The app is set to be developed for both iOS and Android smart-devices with external wallets being mixed and incorporates a VPN into the service offering.
USE AT THE POINT OF SALE
The GhostPay advantage is that your mobile payments are not only safer than traditional methods but they are quicker while keeping anonymous on the merchant end. We also see a more timely merchant settlement process meaning this is a Win-Win for both the merchant and the consumer.
GHOSTPAY PLAN
GhostPay's plan is to provide Crypto users a safe haven for their coin while also meshing with existing infrastructure in retail businesses for use at the point-of-sale. Our service offering objective is to make the transition to mobile Crypto-Payments easy and frictionless. We are creating a payment platform in which you have alternatives aside from standard credit and debit to fit lifestyle choices. Through the decentralization aspect of the blockchain we can capitalize on providing this service in almost any country. Meaning if we were to partner with a multinational enterprise you could use GhostPay in foreign countries (minus countries that banned Cryptocurrency) to purchase goods and services. The goal is to create a solution for the consumer: Spending cryptocurrency at the point of sale, lessening the need to deal in/convert foreign exchange at regulatory institutions, eliminate the need to notify banks of foreign travel and lessen taxes along the way."