Disneyland Paris reveals 30th Anniversary Logo to help celebrate this major milestone, which is on March 6, 2022.

A Mini Logo Review of theDisneyland Paris 30th Anniversary Logo
My personal opinion is that this new Disneyland Paris 30th Anniversary Logo is rather cool; it immediately grabbed my attention when I saw it on Reddit, in the Design Porn subreddit.
Admittedly, I only first saw the words: 30 and it was reading the Reddit comments when I realised the 30 also doubled for Micky Mouse.
How very cool is that!
Conversely, some people saw Micky Mouse first, and not 30.
This is why I love this logo design, as it is able to be read either one-of-3-ways, and works regardless. The 3rd way is seeing both meanings at pretty much the same time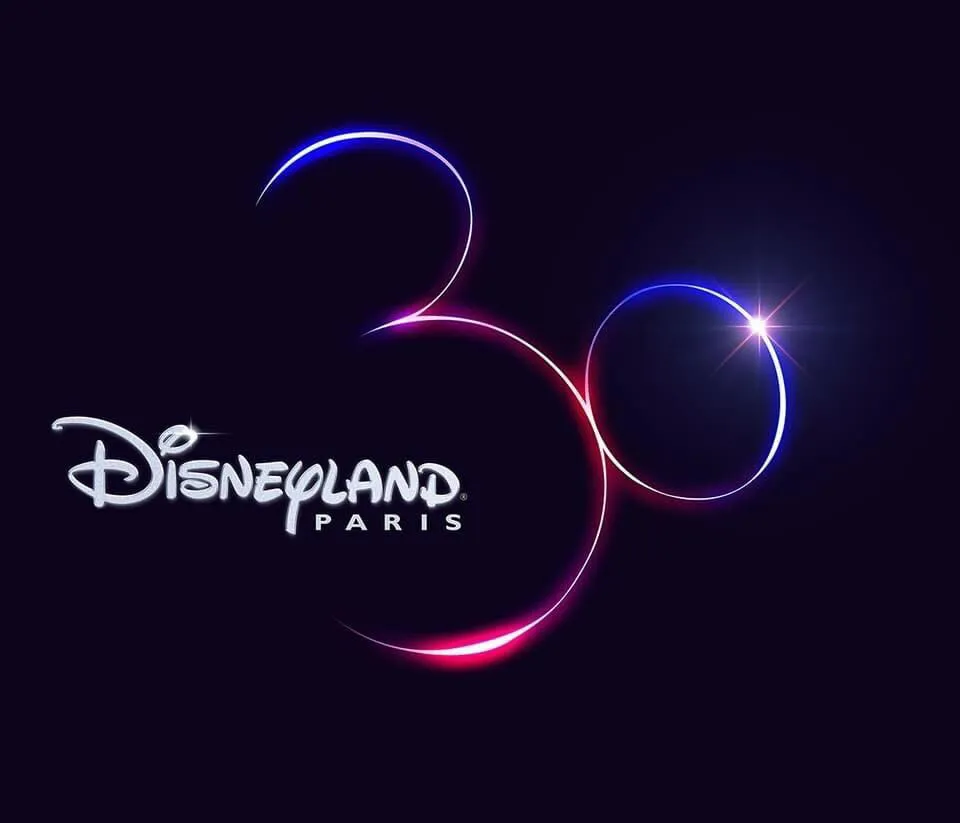 It also has that 'oh, I didn't see that at first' much like the hidden arrow in the FedEx logo.
This double meaning in the Disney Logo, I think, is along similar lines as the FedEx arrow.
As Lindon Leader, who designed the FedEx logo in 1994, points out about the hidden FedEx Arrow:
"The power of the arrow, Leader thinks, is simply that it is a hidden bonus, and not seeing doesn't reduce the impact of the logo itself."
The Disneyland Paris30th Anniversary Logo works which ever you see first, or don't see at all.
You can see the 30 and think it's a marvellous logo design; you can see Micky Mouse and think it's a great design; or you can see both and think it's an amazingly clever design. Not seeing one or the other doesn't detract from the overall design, or meaning.
Those logos that are able to make you think, or have a really wonderful little eureka moment, are logos that tend to stick in your memory.
When I shared the 30th Anniversary Logo on Twitter, it immediately got 'liked' and 'retweeted' a number of times, so that is generally a good indicator of somethings overall coolness.
Whoever designed this; saw how both 30 and Micky Mouse could be the same major design element, can pat themselves on their backs.
I wonder if it was a relatively quick process, or if the eureka moment was quite lengthy.
Sometimes logos can be too clever, and fail at portraying the most fundamental part of the brand that the logo is meant to represent.
In this case,30th Anniversary Logo, I feel succeeds in conveying both messages in a way that is so clean, smooth, subtle and charming.
I guess there is more than the 30 and Micky Mouse reference though, as the lighting effects give the impression of light radiating out from behind the dark spheres, so I would say there's also the references to: sun, planets, earth, moon, space, light, eclipse, sunrise/sunset etc.
I know many people have rather negative opinions of Disney in recent years, but that aside, this is a good bit of logo design.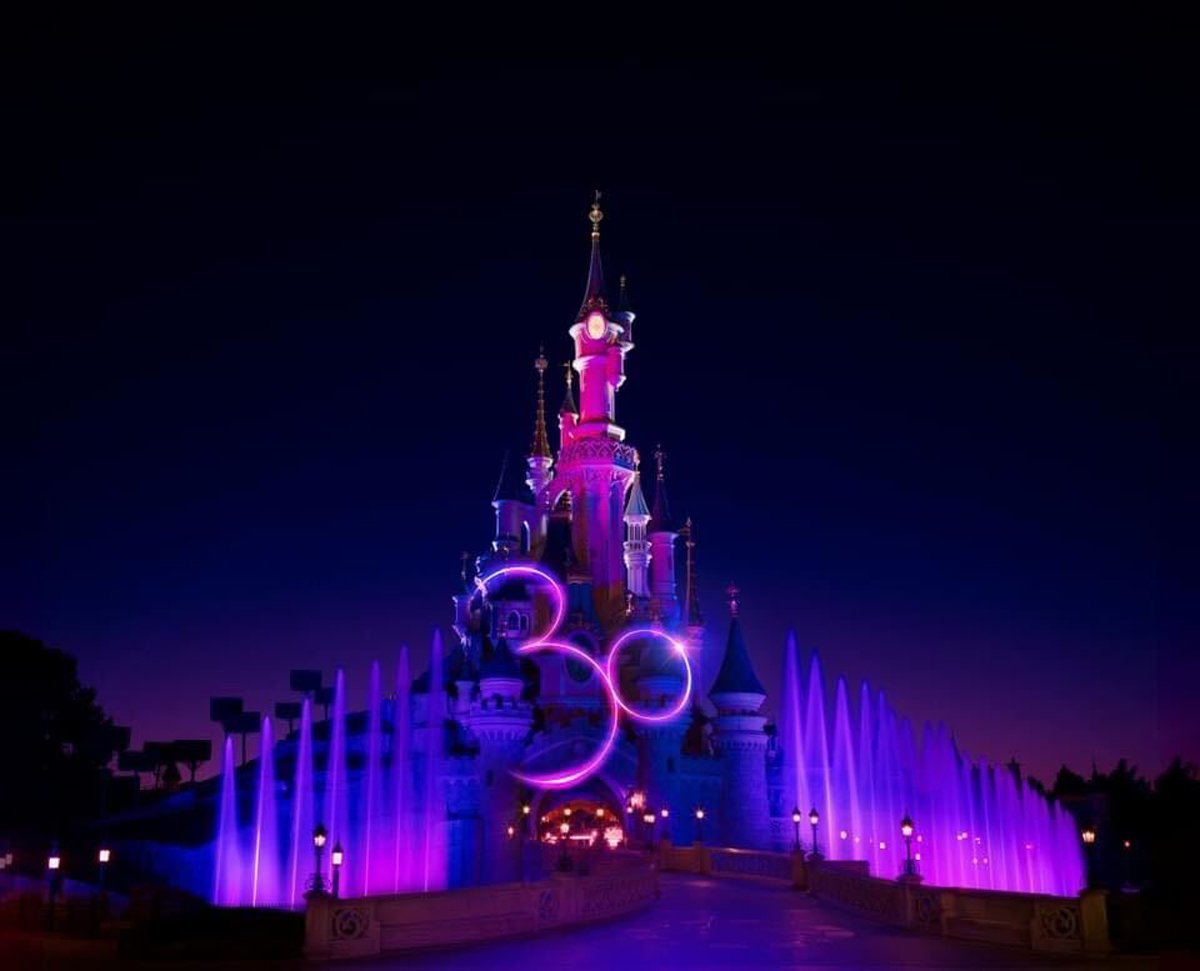 AboutDisneyland Paris
Disneyland Paris, formerly Euro Disney Resort, is an entertainment resort in Chessy, France, a town located 32 km (20 mi) east of the centre of Paris.
It encompasses two theme parks, many resort hotels, Disney Nature Resorts, a shopping, dining, and entertainment complex, and a golf course, in addition to several additional recreational and entertainment venues. Disneyland Park is the original theme park of the complex, opening with the resort on 12 April 1992.
A second theme park, Walt Disney Studios Park, opened in 2002, 10 years after the original park. Disneyland Paris celebrated its 25th anniversary in 2017. Within 25 years of opening, 320 million people visited Disneyland Paris, making it the most visited theme park in Europe.
The Parisian resort is the second Disney park to open outside the United States following the opening of the Tokyo Disney Resort in 1983 and is the largest Disney resort to open outside of the United States.
Disneyland Paris is also the only Disney resort outside of the United States to be completely owned by The Walt Disney Company.