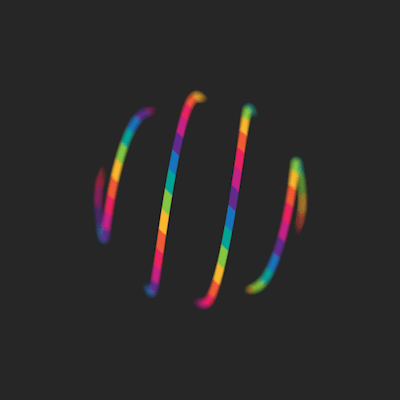 Trippy and Beautiful Animated GIFS designed by Florian de Looij
I just love me some trippy animated GIFS, although really to say these are animated GIF's, designed by, Florian de Looij, is not exactly a compliment.
Florian de Looij is a Graphic Designer, and VJ, from the Netherlands:
VJing (pronounced: VEE-JAY-ing) is a broad designation for realtime visual performance. Characteristics of VJing are the creation or manipulation of imagery in realtime through technological mediation and for an audience, in synchronization to music.[1] VJing often takes place at events such as concerts, nightclubs, music festivals and sometimes in combination with other performative arts. This results in a live multimedia performance that can include music, actors and dancers. 
When Florian was done VJing at some Dance Festivals and Clubs, he realised he wanted to create some of his own looping animations, for his VJ sets. The inspiration came from seeing some of the many looped animated GIFS on Tumblr, so he decided to try his own hand at them.
These are some of the ones he has created, and his Tumblr has loads more, which are all pretty mesmerising.
Quite envious…
Trippy and Beautiful Animations by Florian de Looij