The original type Specimen of Caslon is work of typographic beauty, but is hard to come by at decent sizes and resolutions, so Paul Balluf took it upon himself to recreate it as you can see below.
It's well worth visiting Paul's website as he has detailed the process and exploration involved in recreating a faithful replica, that can be downloaded for free and reproduced at any size you like.
A piece of typographic history recreated.

A while ago, I saw the famous specimen sheet that William Caslon distributed in 1734 on the subreddit for typography. I thought it would make a very decent and highly decorative poster. It has a magical appeal to me. However, the resolution of the source file is too low for serious printing. And there is also the problem with optical distortion from the digitization process, as well as stains and inconsistent contrast.

Therefore, I made it my little side project to recreate the specimen sheet in Adobe Illustrator for high quality printing.
A Specimen by William Caslon Recreated by Paul Balluf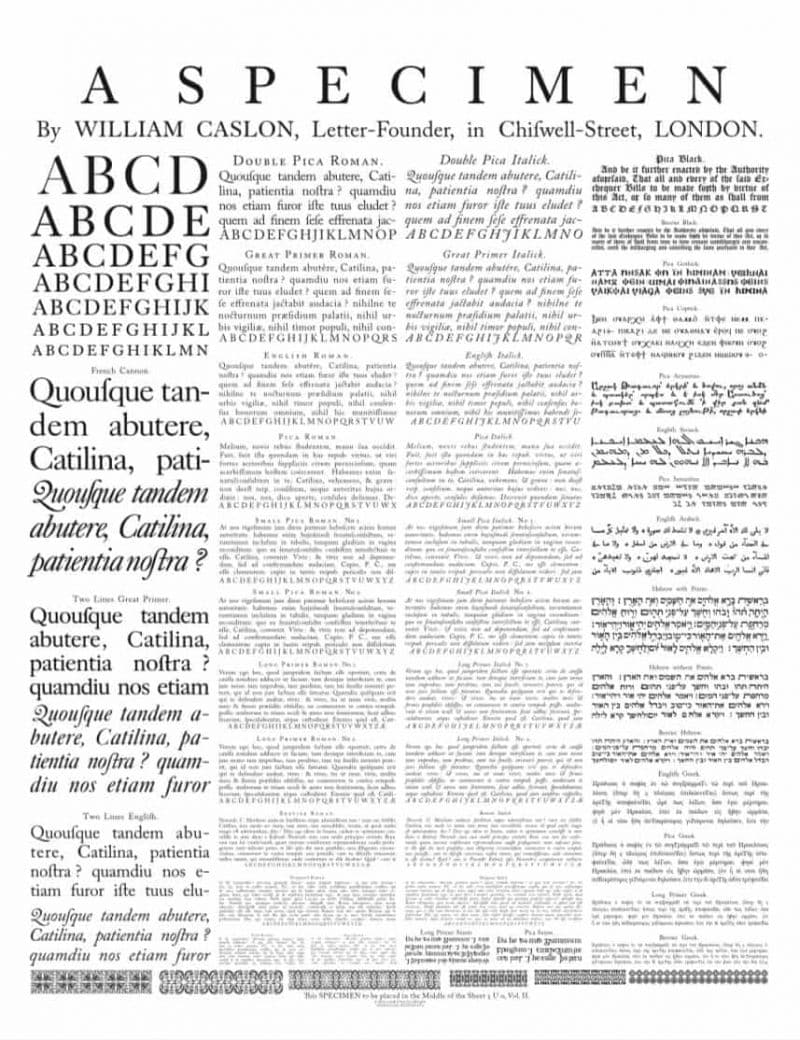 Vintage VW Logo Specification Sheet
Some time back I also decided to recreate a vintage design of my own; in the form of the VW Logo Specification Sheet.
Like the Caslon Specimen, the VW logo sheet was of mediocre quality, so I felt it was worth spending the time to recreate it as faithfully as possible
You can download the files via this link: Vintage VW Logo Specification Sheet for Download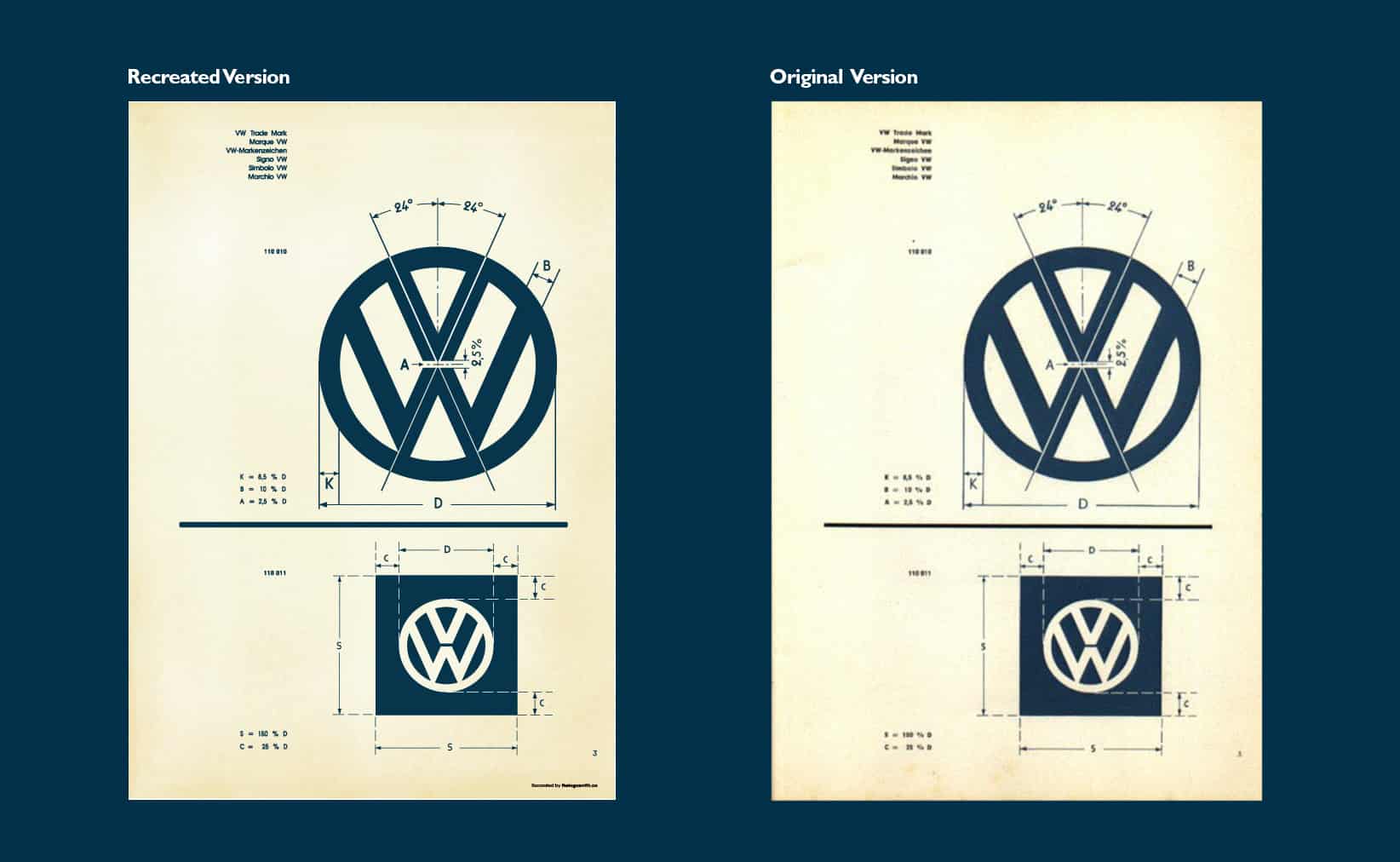 ---
About this Post
Written by:
Graham Smith
:
Date of Publication
First Published on:
2018/12/04
and Updated on:
2019/11/22
Post Categories
Filed In Categories:
Designer Spotlight, Poster Design, Typography
Post Tagged by
View More Posts by Category
---
---
If you like the Logo & Brand Identity Design work I have done in my Portfolio, and Case Studies and Monomarks, and are looking to hire yourself a Highly Talented, and Super Experienced (28 Years), Freelance Logo & Brand Identity Designer, then look no further. Visit Hire Me, and fill in the Design Brief, or just Contact me.
The Logo Smith has Full Business Idemnity Insurance (FCA Regulated).