You've strategically hit the battle platform and
logo & icon design portfolio
&
design blog
of UK based logo design pioneer, and gun-for-hire,
Graham Smith
—the original Logo Smith since '86.

---
Due to interest in the previous version of this poster I felt it was about time to refresh it a little–not to mention address the minor issue of the incorrect apostrophe.
I have filled out the design with larger text with emphasis on ass. I think the reference to ass was lost on some; it's a nod to some peoples perception of what competement logo design involves as well as reaffirming that the buttocks are indeed a source for all your logo designs.
Added a mono version as well for all you purists.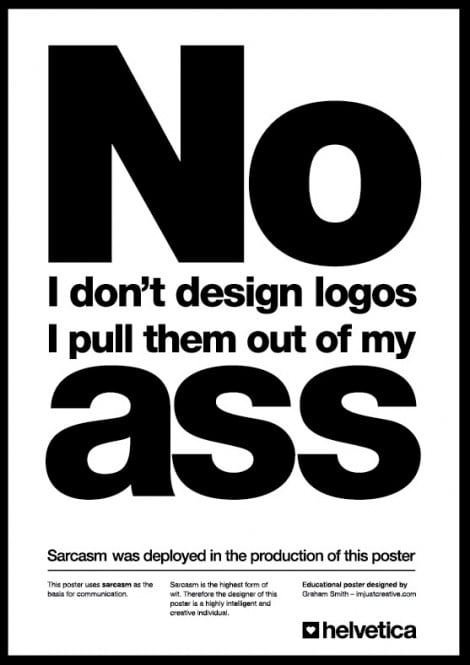 Related Posts