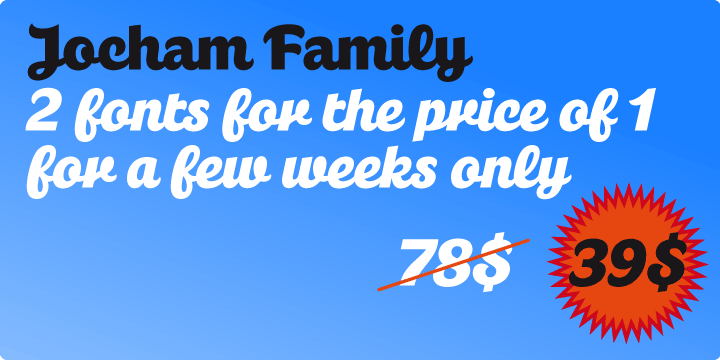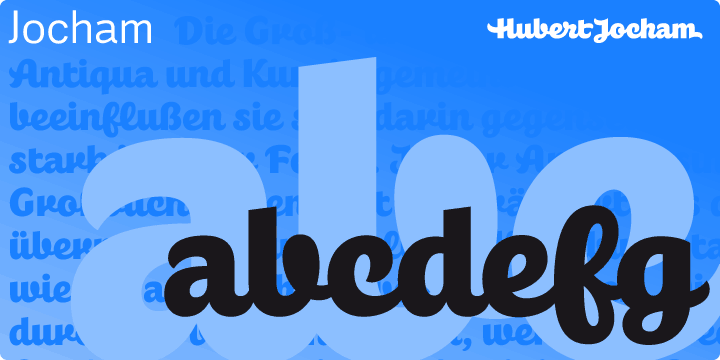 Yo! New feature on imjustcreative: Type Hero—where I will, on occasion, highlight a font/typeface that catches my eye. I am always coming across typefaces and fonts that are just perfect for logo designing.
To launch Type Hero off in style here is the irresistible Jochan Family, designed by Hubert Jochan who started his own Type Foundy in 2007. These retro scripty style fonts are generally and adequately well provided for, but Jocham has that something I can't quite put my finger on.
By the way, Hubert based Jochan on his own logotype.
Jochan comes in regular and italic and you can download Jochan Family for a reduced price of $39, usually $78, via MyFonts.
---
Meta
Written by:
Graham Smith
:
1st Posted:
2012/05/15
& Post Updated:
2014/05/09
Filed In Categories:
Typography
Posts by Category
Subscribe to Blog Updates: RSS, Email, Feedly
---
---
If you like the Logo & Brand Identity Design work I have done in my Portfolio, and Case Studies and Monomarks, and are looking to hire yourself a Highly Talented, and Super Experienced (27 Years), Freelance Logo & Brand Identity Designer, then look no further. Visit Hire Me, and fill in the Design Brief, or just Contact me.
The Logo Smith has Full Business Idemnity Insurance (FCA Regulated).